Why French is Important of all Languages???
Do you know this??? Though English is considered a global language because the majority of the people across the globe can speak and understand it. But how many of you are aware that 40-50% of English vocabulary comes from the French language. In fact, many French words were spread over various languages. As it shares similar grammar and vocabulary to Spanish and Italian languages, learning French paves a way to acquire the rest too with ease. French is an international language spoken by over 300 million people across five different continents.
Does French Language have scope????
In today's world French is the most spoken language after English. French is preferred as a second language besides English in most educational institutions. As France is one of the leading destinations for foreign investment and a key economic partner, learning French paves your career in the international global market.
Due to increasing demand for the French language in various sectors like education, tourism, fashion, business, global market etc many people are turning in to learn the language. If you are planning to learn French at an optimal time then definitely you must opt for a French language course.
Still, confused about whether to pursue French or not???? Don't worry I have listed a few reasons below to learn the French language course.
1. Medical field
Wanting to pursue MBBS in France???? Then definitely go for it without any doubt. The recent surveys conducted by WHO (World Health Organization), found that France facilitates the best overall health care in the world. Its health care system is largely financed by its government. Apart from that French's medical system is exemplified by 13 Nobel prizes.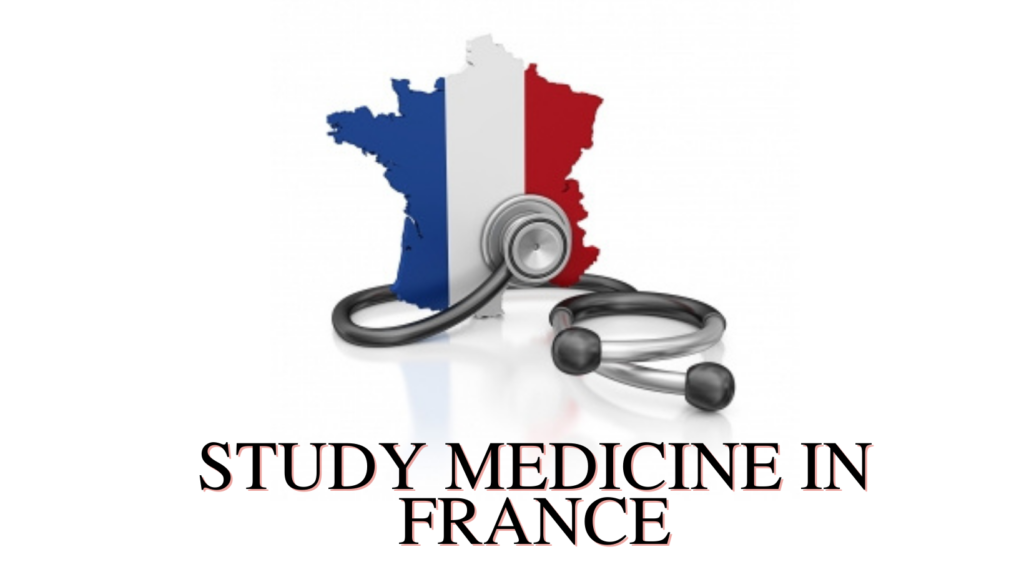 On the other hand, there is a huge demand for nursing and dental staff in the European countries to meet their raising need. The European government is lending a hand to them by paying a good amount to lead a lavish life.
So, as there is a lot of scope for medical students in France, learning a French language course will help you to pursue any medical course in France and make your dreams come true.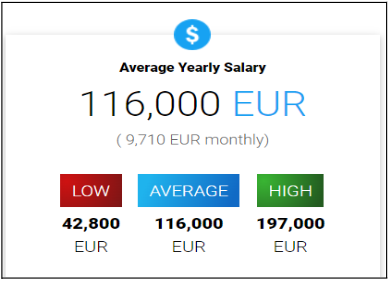 Usually, a doctor/ physician/ nurse in France typically earns around 116,000 EUR per year. Salaries range from 42,800 EUR to 197,000 EUR.
Entrance exams for admission in French Medical Universities
1) NEET
2) IELTS/TOFEL
3) DELF/DALF diploma
4) GMAT/GRE
2. BioSciences
If you are looking forward to studying BioSciences in France, French universities have designed their curriculum innovatively including classroom teaching, hands-on lab experiences and field work to facilitate quality education for the aspirants. As the field of biology is constantly advancing, these universities update their curriculum with new innovations to deliver the best education. These universities provide various courses in BioSciences like Micro-Biology, Biotechnology, Genetics, Physiotherapy etc.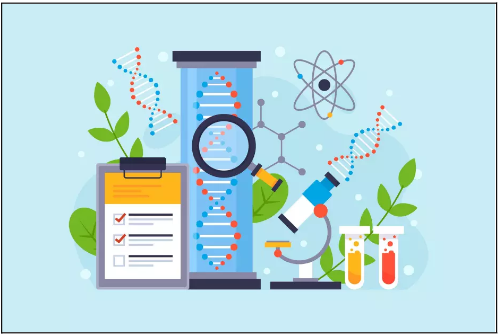 After completion of a master's, research from European countries like French, and Germany offers you the best career opportunities and learning a French language course aids you in seasoned the languages.
Entrance exams for admission in French Bio Science Universities
1) TCF/TEF
2) IELTS
Course Duration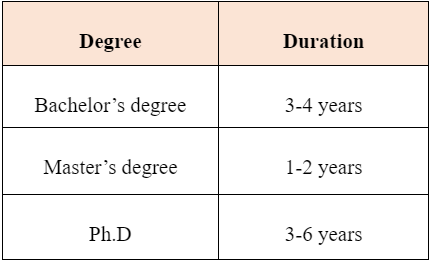 3. Jobs in International Welfare Associations:
French is not only an international language but is also the official language of many international organizations like the United Nations, NATO, UNESCO, and The European Union.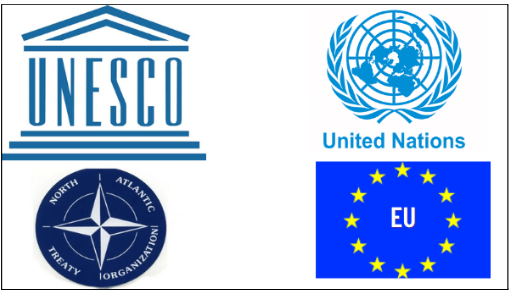 Acquisition of the French language not only helps to proficiency in the language but also opens the doors to pave your career to grab an opportunity in any one of these international organizations. Learning a French language course not only enhances your job probability but also helps in gaining experience and setting a high pay scale profile.
4. Career in Fashion Industry:
As we are aware that Paris has always been the world's fashion capital and remains one of the significant places in the fashion industry. Fashion, beauty and luxury in France is an important part of its economy, culture and country's social life. As various fashion brand headquarters are located in France, most fashion aspirants want to study at French fashion universities.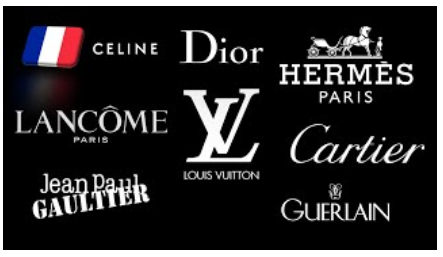 These universities let the students work with industry professionals, conduct fashion shows, guide the designers throughout the course and provide part-time internships within fashion companies. It helps the designers gain industrial experience and grab a reputed fashion world with handsome pay.
If you desire to build your career in the fashion industry, learning a French language course will be perfect for working in the luxury goods sector. Most of the common terms used in the fashion industry come from French. There are approximately 10,000 English words acquired from French. Most fashion business meetings in European countries are conducted in French as a substitute for English.
Entrance exams for admission in Fashion Designing Universities
1) TOFEL
2) IELTS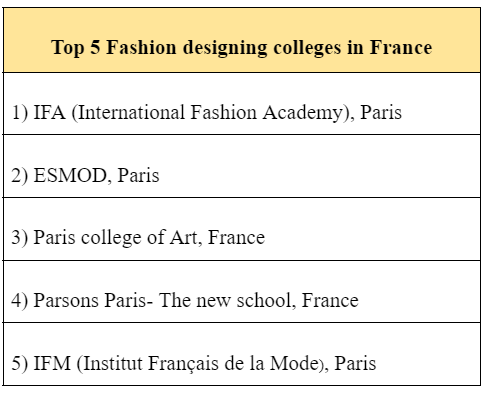 5. Tourism and Hospitality Industry:
Paris, the capital city of France is known as the "City of Love" across the globe. It is a beautiful city with magnificent buildings, brightly lit streets, culture, cuisine and architecture. Paris is the second most visited place in the world.
Every year millions of tourists visit this romantic city to spend a romantic time with their partners. According to recent data from the French government, nearly 200 million tourists visited France ranking it as the leading international tourism destination. France has a rich culture and diverse growth in the tourism and hospitality sector.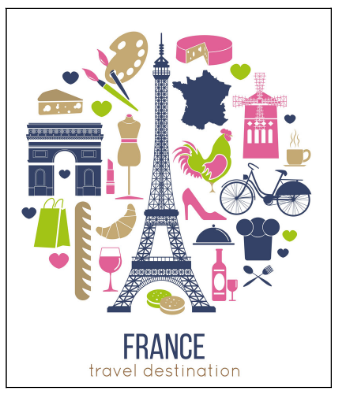 If you want to visit France, learning French language course helps you to explore European countries. Now-a-days many people are showing interest to explore most of the places around the globe and a few want to design their careers in the tourism and hospitality industry. Most countries are striving to develop their countries to attract tourists. Tourism has become a global business and various countries are providing ample job opportunities with a huge pay for assisting foreign travellers.
6. Need for French teachers in Educational Institutions:
Due to globalization in the educational sector, many people are interested to learn foreign languages. Learning at least one foreign language can open doors to attractive career paths. Today most educational institutions like schools, colleges, universities etc have introduced international languages in their curriculum.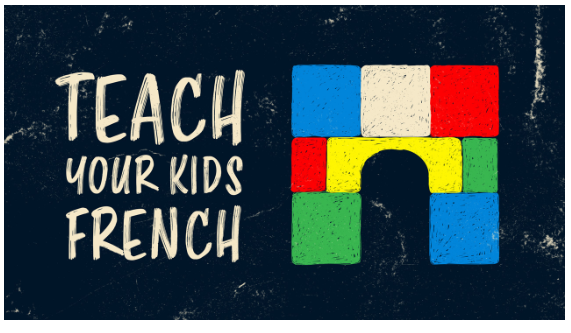 These languages are taught either as a third language or second language or as an optional subject. Because of the growing rate of students learning foreign languages, the proficient ones with an appropriate degree are often employed as foreign language teachers in various educational institutions.
If you have learnt a French language course either at your schooling level or graduation then you are in high demand. Most countries like Germany, India, China, the USA, UK and Canada are recruiting French teachers. If you are in the teaching field and willing to work abroad, learning a french language course will be an add-on to your profile along with TEFL/TESOL certification.
Educational qualification for French teacher:
Bachelor's degree in French language
TEFL/TESOL certification
Master's degree in French language
7. Language translators in multinational companies:
As globalization has become vogue in today's world, most multinational companies want to spread their wings to other countries as well. This business expansion directly or indirectly is facilitating new job opportunities globally, enhancing knowledge and skills for your career growth. Usually MNCs recruit language translators for effective communication and international relationships to sell their products.
Below provided is the list of industries offering translation jobs.
Manufacturing industry
Financial sector
Legal service providers
Entertainment and gaming industry
Scientific research
Most companies are looking for candidates who can speak European languages like German, Spanish, French and Italian. There is a huge scope of French language course aspirants to frame their careers in this sector.
8. Language of the Internet:
French is the third most widely used language on the internet after English and German. The ability to understand french gives access to its literature, movies, culture and tradition. Apart from that, you can easily communicate with native French speakers and can build a healthy relationship with them. If you want to start a youtube channel or an existing blogger you can share your experiences, thoughts and useful content with the world.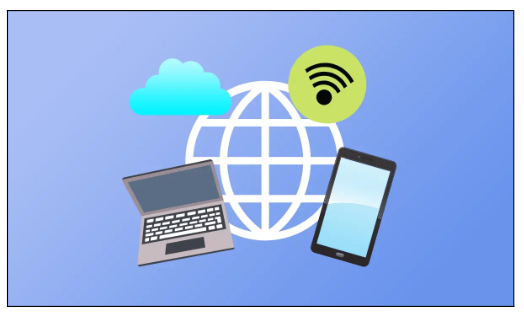 There are many Educational Institutes offering French language courses across the world, here is a list of a few institutions.
Henry Harvin
PLA (Polyglottist Language Academy)
Magic languages
Cactus Language Center
Multibhashi
1. Henry Harvin
Henry Harvin is the world's leading Edtech company that offers French language courses online. It offers job guarantee courses in various fields. This institution has collaborated with most multinational companies like Dell, Capgemini, IBM, Walmart, Wellsfargo etc as hiring partners. It is one of the most trusted brands around the globe having a customer base in more than 97 countries.
French Language Course:
Now a days there is a lot of scope of French language courses across the world, by keeping that in mind Henry Harvin has included the study of foreign language courses in their curriculum. This course lets you gain the basics of the french language, and vocabulary, understand various grammar concepts, contextual meanings, building of your own essays. It is providing French language courses to learners of various levels like
The Beginners Level
The Upper Beginners Level
The Intermediate Level
The Upper Intermediate Level
The Advanced Level
The Proficiency Level
Course Duration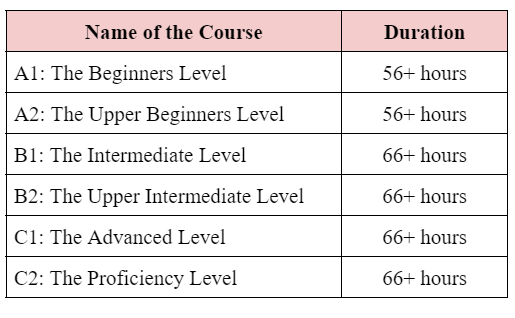 Why Henry Harvin?
Provides interactive two-way live training classes at your comfort zones with gold membership
Equipped with expert trainers with specialization in foreign languages
Access to the course content, video recordings, assignments and exams for a year
100% guaranteed internship during the course duration to learners of all the levels- beginners, intermediate, advanced
Guidance throughout the course and placement assurance after course completion
Offers globally accepted Hallmark certificate after completion of the course
Participate in ongoing Bootcamp sessions to enhance your skills and hackathons
Henry Harvin also provides career opportunities within its institution. You can become an instructor/ a guest lecturer at HH after the completion of your course. There is an option for blog writing as well.
Key learnings:
By French language course, you will be able to read the texts, gain vocabulary, grammar and greetings in the french language
Apart from this, you will be able to acquire knowledge of creating long speeches and speak french language fluently
Other courses:
German Language Course
Japanese Language Course
Korean Language Course
120 hr TEFL Course
2. Polyglottist Language Academy (PLA)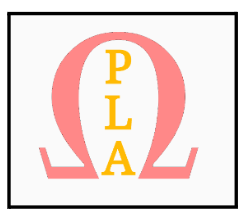 Polyglottist Language Academy provides French language courses online, through Zoom. It has proficient trainers with specialization in foreign languages and most of them are native speakers. This institution offers French classes to students of various levels like Beginners, Low Intermediate, Intermediate, Pre-advanced, and Advanced.
Course Duration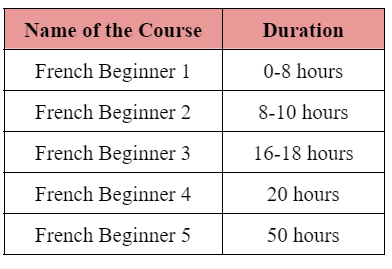 Why PLA?
Less class strength, minimum of 3 and maximum of 10 students per class
Guidance by expertise trainers throughout the course
Live online interactive classroom sessions based on your comfort schedule
Provides course materials, video classes and hands-on experience
Key learnings:
After this course you will know about french culture, basic vocabulary, grammar, sentence structures and improve your speaking skills
Other courses:
German Language Classes
Italian Language Classes
Japanese Language Classes
Russian Language Classes
3. Magic Languages
It offers French language courses both online and in-classroom teaching for both adults and kids. The curriculum and methodology are designed to expose children to a new language and allow them to include french in their daily routine. The teachers are native french speakers and are well versed with ample teaching methodologies. The best thing about this institution is they teach the french language through music, stories and play-way methods.

Why Magic Languages?
Provides semi-private french classes both online and at your home
It follows the subscription-based method, they are secure and easy to set up
Cancel your monthly subscription at any point of time and new students can join at any time
Other courses:
Spanish Language class
4. Cactus Language Centre
Amongst many language training centres, Cactus language centre is a leading language provider across the world. It provides a wide range of courses and tailors them according to individual needs. They facilitate training programs online and face to face. The facilitators are efficient and train nearly 8,000 students in 20 different languages around the globe.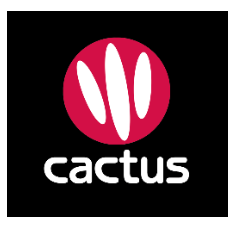 Why choose CLC?
Provides courses to teenagers, students, adults, and professionals
Access to content resources and online examinations
On-going field trips including requirements like accommodation, tuition, activities etc
Other courses:
English Language Course
German Language Course
120 hr TEFL Course
CELTA Course
5. Multibhashi
Multibhashi is an Edtech platform providing effective online classes in an innovative method. Its services are trusted across the world and an expert in training students in foreign languages. It has more than 500 expert teachers and 2500 lessons covered in 10+ languages.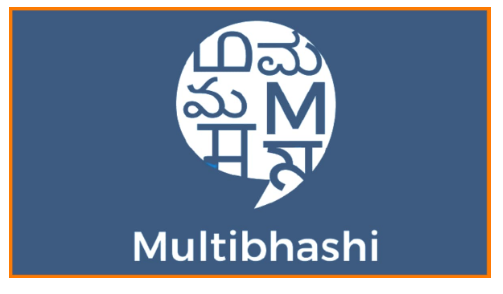 Why multibhashi?
Provides audio-visual classes, online sessions, group classes and app-based learning
Well-designed courses with 100% unique content
Access to resources, video classes and assessments
Other courses:
Live Italian Online Classes
Live Russian Online Classes
Live Kannada Online Classes
Live English Online Classes
Conclusion:
There is a lot of scope of french language courses due to globalization, learning french language course will be fun and you will come to know the culture, tradition, architecture, and literature of European countries. Not only that it opens doors for your career in many fields like immigration, foreign embassies, and mass communication.
Recommended reads
Frequently asked questions
1. What could be the expected salary of a french teacher in India?
A. It ranges from Rs 30,000 to Rs 40,000 per month.
2. Is there any scope of French language course in the PR and marketing department?
A. Yes, of course, fluency in the french language will earn you a job in MNCs with an estimated salary of Rs 40,000 to Rs 50,000 per month.
3. Why learning the French language is a bridge to learn European languages?
A. Most European languages share similar grammar and vocabulary. So, learning french is an easy way to learn the rest too.