Searching for some French Language courses in Mumbai and not sure where to find them? Let's explore the Top 10 rated institutes that offer French Language courses in the 'City Of Dreams'.
French is a fast-growing global language in the world and learning French will make you fit for speaking in the official language of 32 countries. French is also adapted by UN, NATO, EU, IOC, IRC, and Transcontinental Courts as their formal and functioning language.
The globalized economy, better career opportunities, high-paying job profiles have only further stimulated the demand for this language, no matter where you live.
A journey of thousand miles begins with a single step, that first step could be joining the top-notch institutes that offer The French Language Course in Mumbai.
The options are many but I have considered only reputed institutes based on
Pricing
Flexibility
Credibility
The French language course is divided into varied levels-
A1: The Beginners Level- This level deals with the Basic French Grammar such as Nouns, Pronouns, Verbs, Plural, adjectives, General greetings in French and basic lingo.
A2: The Upper Beginners Level- This level will work on the next step of grammar like Future Tenses, Relative Pronouns, comparative/Superlative sentences, adverbs, Demonstrative pronouns. Express a decision, make a comparison, indicate a sequence, express certitude.
B1: The Intermediate Level- In this level writing, reading, and listening skills will be worked upon. Candidates can structure sentences in the French language by then.
B2: The Upper Intermediate Level- This level deals with additional learning of the French dialects and difficult texts. The candidates will gain knowledge to create long speeches in French and smoothly explain complex thoughts.
C1: The Advanced level- This level will equip the candidate with an understanding of longer texts to express fluently and spontaneously without much obvious loss of words.
C2: The Proficiency Level: This level will aid the candidates to comprehend everything that is virtually heard and read. The candidates will be able to epitomize facts from different spoken and written origins, remodeling arguments and accounts in an articulate display.
Top French Language Courses In Mumbai.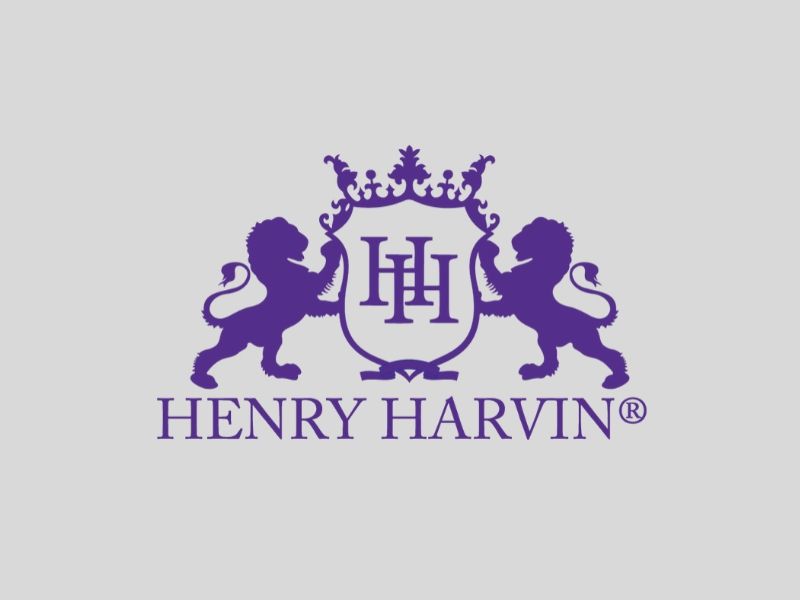 Henry Harvin is one of the best platforms to learn The French Language. Many multinational organizations are hiring candidates with proficiency in this language and Henry Harvin helps you acquire knowledge of this language that will help you reach the apex in your career as a French language expert.
Their French language Course is developed to understand the topics and lexis to perfection. The grammatical concepts are framed to elevate your lingo aptly. After the completion of the course with them, you will be able to write a variety of texts and genuinely speak the language with absolute confidence.
The course duration and fees are:
| | | |
| --- | --- | --- |
| Levels | Duration | Course Fees |
| A1 | 30 Hours | Rs 8999 |
| A2 | 30 Hours | Rs 8999 |
| B1 | 40 Hours | Rs 11999 |
| B2 | 40 Hours | Rs 11999 |
| C1 | 40 Hours | Rs 14999 |
| C2 | 40 Hours | Rs 14999 |
Henry Harvin's French Language Curriculum will certainly help a candidate pursuing the language for professional prospects in reaching the zenith in their career.
Benefits of doing the French Language Classes in Mumbai from Henry Harvin
100% Placement guarantee for 1 year post successful completion.
Certification from Henry Harvin, Govt of India recognized and award-winning institute.
Internship assistance to build up a comprehension of the French Language.
Access to surplus tools and techniques, video content, and regular checks to keep the students on par with their learning.
Bootcamps are organized now and then spread over the next 12 months for the remarkable journey of the French Course.
Free access to #AskHenry Hackathons and competitions.
1-year gold membership to attend classes without any extra charge.
Training is given by the most renowned industry veterans with 15+ years of working experience.
Weekly 10+ job opportunities offered
Contact Information:
Below Marol Nake Metro Station,
Andheri East Near Fire Bridge,
Andheri-Kurla Rd, Mumbai,
Maharashtra- 400059
Henry Harvin has its Branches in different cities like Mumbai, Delhi, Kolkata, Noida, Ahmedabad, Cochin, Allahabad, Agra, Pune.
Media Coverage
Henry Harvin® French Language Course Ranks #1 in India by Education World
2. French At Alliance Francaise De Bombay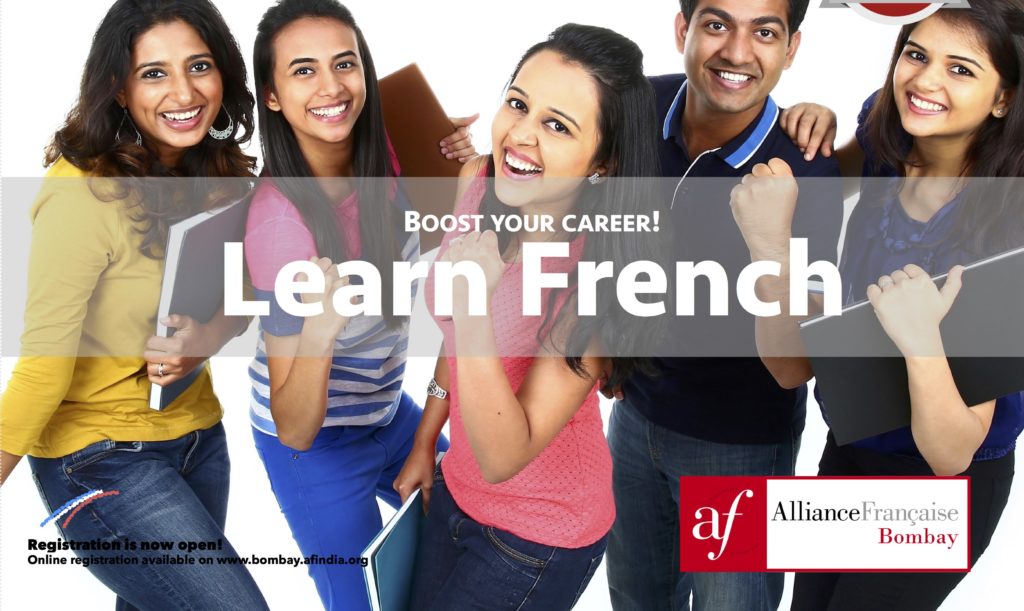 The Alliance Francaise is an educational organization with a nonprofit cultural goal. Since 1883, the global network has unveiled thousands of students from different countries and backgrounds to French civilization and language. In India alone, there are 15 Alliances Francaise in all important cities.
Since learnedness of the language is important in comprehending French culture, the Alliance franchise's primary focus is to teach French. It also is a hub to promote cultural and social events in the French language.
The Alliance Francaise in Mumbai is your best starting point for learning French! It offers a wide variety of French courses which are specially designed to help adults or children of all ages and ability levels to learn.
They provide French courses for adults and young adults according to the student's availability and schedules such as regular, fast track, and weekend batches. They follow the standardized curriculum of Beginners levels (A1&A2), intermediate levels (B1 & B2), and advanced levels (C1 & C2).
AFB also offers French Courses for kids to develop your child's confidence in French and help them prepare for the official exam.
DFP Affaires preparation courses are also offered to enhance your fluency in French while focusing on 6 aspects of today's businesses.B1 level is compulsory to register for this course.
AFB also caters to the demands of teaching French courses for corporate and specific purposes candidates.
AFB has 5 different learning centers in Mumbai at Churchgate, Cuffe Parade center, Santacruz center, Vashi Center, Nashik center. Due to the pandemic, they have stalled their physical classes until further notice, however, their online classes are running full-fledged.
Benefits of learning French Language Course from AFB
It is the only authorized French Language Learning Institute in Mumbai to deliver certified French proficiency degrees.
Their teachers are FFL qualified ( teaching French as a Foreign language) and participate in national and international pieces of training several times a year.
Contact information :
Alliance Francaise de Bombay,
Churchgate center (Head Office)
3 . The Cambridge Institute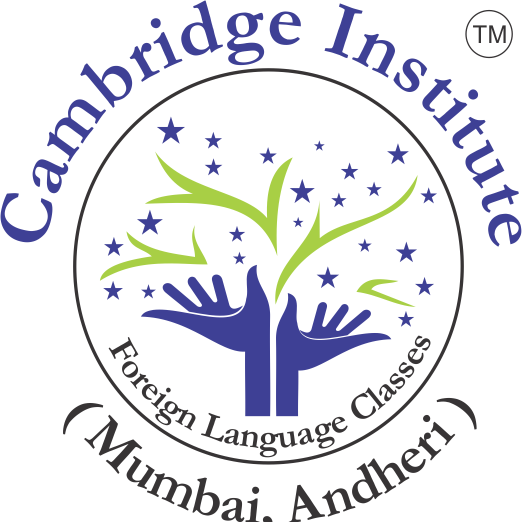 Another popular institute to learn French Language course In Mumbai is Cambridge Institute. This Institute offers writing, reading, and speaking courses in 6 different languages, French being one of them. Being in the education industry for the past decade, this institute offers meticulously designed French Language course in Mumbai with quality content in a learner-friendly environment. The trainers are well versed with modern teaching tools and techniques thus, aiding the students to improvise their French skills. Cambridge Institute specializes in providing Corporate training to premier companies along with translation and interpretation services.
The French Language course is carefully divided into
A1-Beginner
A2-Elementary
B1-Moderate
B2-Pre-Intermediate
C1- Intermediate
C2- Expert Levels as per the international standards. The duration of each level varies anywhere between 2-3 months, since their offline classes haven't resumed, the online course offered is gaining momentum and the fees for their online French Language course is Rs 15000/approximately.
Benefits of learning French from The Cambridge Institute are
Provides assistance to students to prepare for DEFL (Diploma d'etudes en langue Francaise) exam, the certificate awarded for this exam is by the French Ministry of National Education, thus internationally recognized.
Highly qualified and proficient tutors who give undivided attention to each student.
Special security to female students who travel to Mumbai leaving their hometown
Good infrastructure with reliable wifi connections and decent food offered at the cafeteria.
Contact information:
The Cambridge Institute
Head Office – Andheri,
White House Building, 7th Floor, 701,
S.V. Road, Next to Paaneri Showroom, Andheri (West),
Mumbai-400058.
4. Second Language Tongue Institute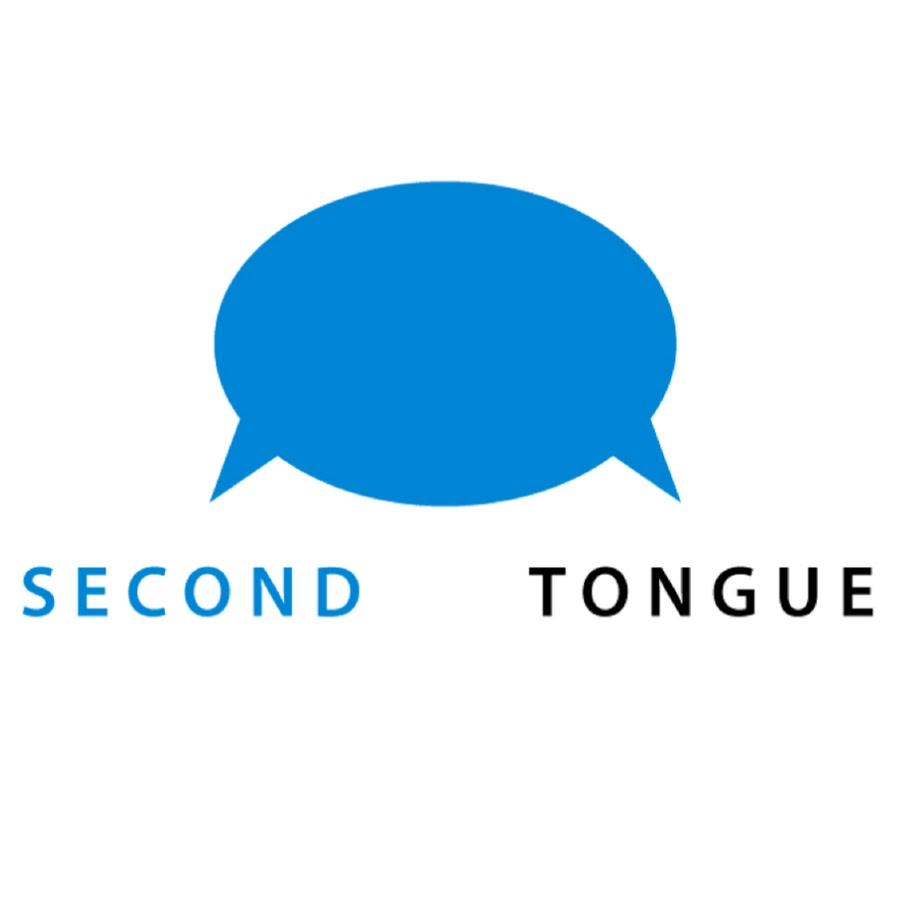 Being a Mumbaikar herself the founder of this Institute realized the power of language and how specializing in Foreign language can help one reach the zenith in one's career. What started as tutoring a few juniors, went on to become a life-changing decision, thus giving birth to Second Language Tongue Institute. This Institute has trained over 5000 students so far and online learning has only increased the count even further at a rapid pace. Second Language Tongue Institute offers 45 courses covering 13 Global languages which are as follows-
French
German
Japanese
English
Italian
Korean
Russian
Spanish
Mandarin
Arabic
Sanskrit
Portuguese
Turkish
In the French Language, this institute offers 11 courses spread across different age groups and caliber.
Their various French Courses and Fees are:
| | | | |
| --- | --- | --- | --- |
| 1. French language Summer Programs for Juniors (6-10 years, 12 hours @Rs 3999/) | 2. French Language Summer Programs For Champions (11yrs+, 30 hours @Rs 7999/) | 3. French Foundation Course for kids (6-10 years, 12 hours @Rs 3999/) | |
| 4. French Language Course A2.2 (Professional course, 35 hours@ Rs12000/) | 5. French Language Course A2. 1(Professional course, 35 hours@ Rs12000/) | 6. French Language for Beginners A1( Professional course, 40 hours @ Rs 10000/) | 7. French Course for Junior A1 ( 6yrs+, 30 hours @Rs 8999/) |
| 8. Language Essentials to enjoy your travels ( Traveler, 6 hours@ Rs 2000/) | 9. Advance Foundation French Course for kids ( 6yrs+, 18 hours @ Rs 6999/) | 10. French Language Course B1. 2 ( professional, 40 hours@ Rs 18000/) | 11. French Language Course B1. 1( professional, 40 hours@ Rs 15000/) |
Contact Information:
Second tongue Institute of Languages
407/408 Shiv Center, Sector 17, Vashi Navi Mumbai- 400703.
6. Excel Academy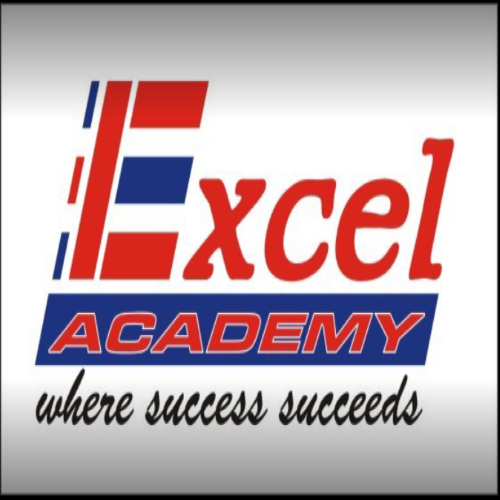 Excel Academy excels in providing training in Foreign language Courses, French being one of them. This Academy has training centres at Andheri and Malad. It has gained the reputation of having highly qualified, experienced, and dedicated faculty to deliver the best lectures to the trainees.
This institute has tailor-made courses according to the needs of the candidates and classes run both on a regular as well as fast track basis. They provide courses in reading, writing, conversational and translational levels as per the suitable timings of the students. They have spacious classrooms with A/c, making the learning environment even better. Their help desk is prompt so in case you are interested in learning a French Language course in Mumbai from them, a mail or query call will be instantly answered by them.
Contact information:
Excel Academy
Head Office – Andheri
309, Shoppers Point, S.V. Road,
Andheri (West), Mumbai- 400058
7. American Institute Of Foreign Language

This is one of the most populous Institutes teaching French in Mumbai. Established in1996 to impart knowledge in various Foreign languages like French, Spanish, Mandarin, Chinese, etc.
They offer all 3 levels (beginner, intermediate, and advanced) along with fast track batches and crash courses for travelers. The teachers employed by them are courteous, ethical, and polite. Their language deliverance is up to the mark, so students are sure to learn the language with ease in no time.
This institute has also commenced live classes on Skype/Zoom due to the pandemic. The teachers are well trained on how to conduct classes online, thus benefitting the students to pick up a new language at the comfort of their homes.
Contact Information:
The American Institute
420, 4th Floor, Pearl Plaza Building,
Next to Mcdonald's, Opp. Andheri West Railway, Mumbai- 400058
8 . Let's Talk Languages Academy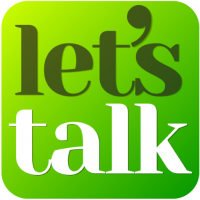 Let's Talk is a premier educational center in Pune that provides in-depth language learning and improvement for Foreign Languages.
The courses offered and Duration are:
| | |
| --- | --- |
| A1 | Elementary (70 hours) |
| A2 – Pre | Intermediate (80 hours) |
| B 1 | Intermediate (100 Hours) |
| B2 | Pre- Advanced(150 Hours) |
| C1 | Advanced (250 hours) |
The course benefits are:
Group pieces of training in a batch of 8 to 10 students
One-to-one tutoring available
Corporate training is available for specific business needs, schedules, and sectors.
Contact Information:
Lets Talk Academy of English and Foreign Languages
Unit no – 4, 810/A, Bilwakunja Building,
1st Floor, Bhandarkar Road,
Shivaji Nagar, Pune – 411004
9 . Ziel Foreign Language Academy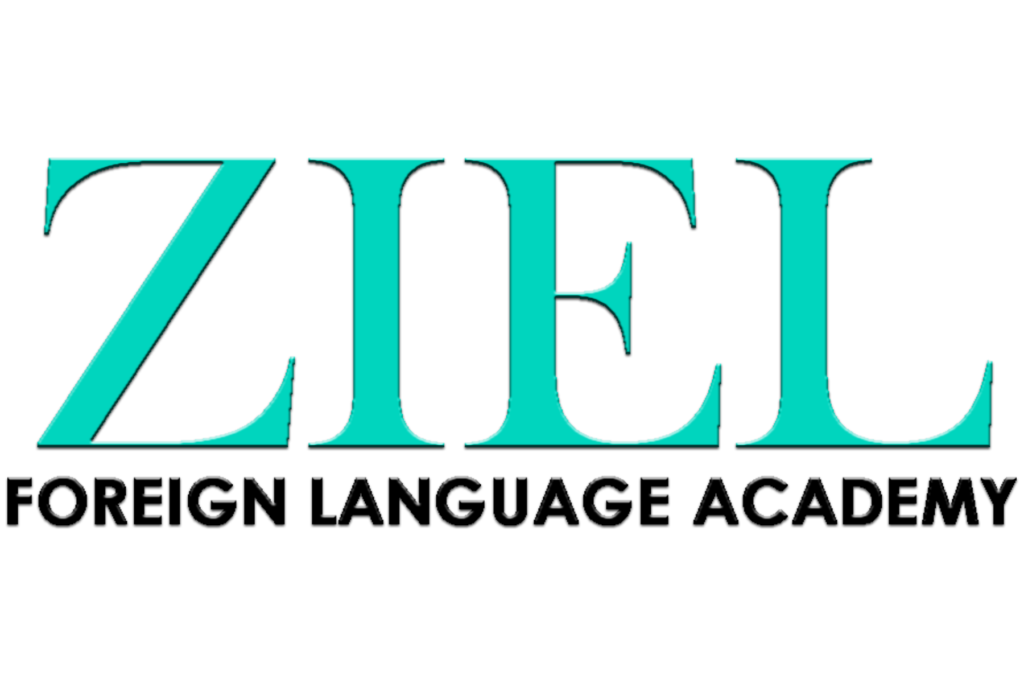 It was founded in the year 2004. It offers you an opportunity to learn foreign languages to do so with ease at their premises. They provide courses in the French Language on a flexible schedule.
The course benefits are
It offers online live classroom teaching by experienced trainers.
The course helps to improve the conversational, writing, and translation skills
Exhaustive study materials with ample exercise.
Contact Information:
507, Damaji Shamji Trade Center, 5th floor,
Near Station, Vidyavihar Society,
Mumbai, Maharashtra 400086.
10 . Mumbai University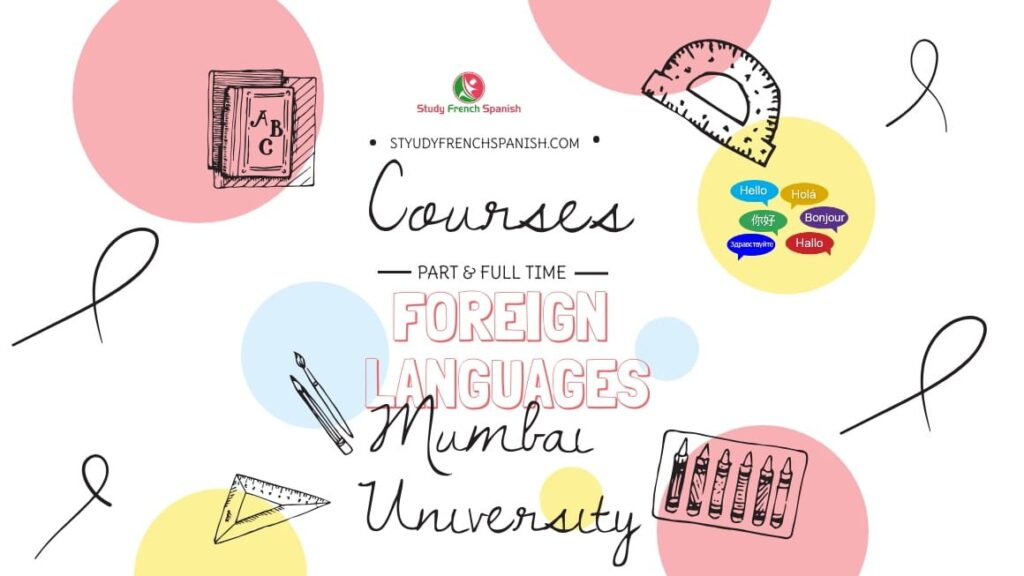 French is one of the first foreign languages to be taught in India. The department of the French Language was set up to specialize in francophone literature and didactics.
The Courses offered and their benefits are :
Undergraduate Course: B. A in French was started in 2005. The students could choose from a variety of subjects including art, business French, literature, and modern French society.
Post-Graduate Course: M.A in French is also offered.
Certificate COURSES: Diploma, Advanced Diploma courses of one-year duration are offered at the university, along with Master and Doctoral programs.
Contact information :
The University of Mumbai,
Department of French,
Ranade Bhavan, Room No. 19,
Ground Floor, Vidyanagari Campus,
Santacruz (E), Kalina,
Mumbai – 400098
Conclusion
Learning a new language has undeniable cognitive benefits to the human brain. Learning the French language can help you build your analytical skills, structure your thoughts and develop critical thinking which is a very essential skill for discussions and negotiations. It can open up a plethora of opportunities for you.
Here, I have listed a set of top 10 French language courses in Mumbai for your reference. These are the must-go-to institutes in case you want to enroll and start your exotic journey of learning the language of love.
Recommended Reads:-
French Language Course in Gurgaon
French Language Course in Hyderabad
French Language Course in Bangalore
French Language Course in Chennai
FAQ's
Q 1. What are the benefits of learning French?
• French is an easy language to learn and a sweet language to hear.
• Opens doors for new horizons to achieve by learning a new language.
• Travel to French-speaking countries with confidence.
• Appreciate their culture, follow French movies and books.
• Order the French Menu' with ease at restaurants
Q 2. Is there an easy way to learn French?
• Learn the most common words in French
• Speak until you master the language
• Watch movies in French audio, English subtitles will help you learn faster.
Q 3. Can I study French online?
Yes, online learning culture is predominant these days. Even art is being learned online, so learning French online is not difficult. A lot of institutes are offering well-structured online French courses with suitable material and follow-up plans, so learning this language online is much convenient and feasible as well. However, to master the language connecting with actual people speaking French is important. In that case, physical classes are needed.
Q 4. Which is the best institute in Mumbai to learn French?
Depending on the city you live in and whether you want to learn French just as a degree course, you can consider studying French at Henry Harvin. The institute provides a well-structured curriculum. The course ensures an alignment within and across the levels of the language. The institute will assist you in improving your speaking and presentation skills.
Q 5. How is the training offered by Henry Harvin Institute?
• Training is conducted by industry veterans with 15+ years of working experience.
• The Trainers are appointed after a considerate selection by our training partners and they are recognized by numerous organizations over the years for their work.
• They have been invited for more than 100 keynote classes for the French Course.
• They have delivered more than 350lectures and are currently impaneled as domain experts with Henry Harvin Language Academy.