There are numerous advantages to studying a foreign language in today's globalized and ever-expanding corporate environment. Learning the Korean Language course in Mumbai has numerous benefits, ranging from foreign language employment prospects for boosting brain functionality, from enhancing your travel experience to landing the best-paid foreign language positions, from further education abroad to obtaining socio-cultural aspects. The list is extensive!
Another reason for the GOI to teach Korean as a new language is that Korea is currently the world's seventh-largest export economy. Many Korean multinational corporations have established subsidiaries in India and other parts of the world. In reality, Korean culture is well-known throughout the country and around the world. People in Maharashtra looking for Korean Language courses in Mumbai have a lot of options; a list can be found below.
Top 12 Korean Language courses in Mumbai
1. Henry Harvin (Korean Language Course in Mumbai)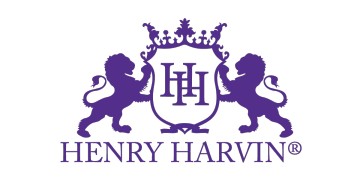 Henry Harvin offers a Korean language course in Mumbai and it is held in a live online mode of training. So, Henry Harvin covers the Korean Language right from the beginner level, the intermediate level, and also the advanced level. Here at the beginner level that is 1 and 2, the course is divided into two sections, one is reading and listening to basic Korean vocabulary and much more.
At the intermediate level, which is 3 and 4, the course covers reading, listening, and writing but in a more advanced language vocabulary. Lastly, at the advanced level, the course covers more about the interpretation and the composition of the complex topics of the Korean Language. Further descriptions of these topics will be discussed below.
The institute provides a two-way live online mode, but in an interactive manner.
Level 1-56 + hours
Level 2-56 + hours
Level 3-56 + hours
Level 4-56 + hours
Level 5-66 + hours
Level 6-66 + hours
Course Content:
Beginner: Level 1
Greeting people
Self Introduction
Hangeul, the Korean alphabet
Forming questions
Eodie gayo?    Where are you going?
Beginner: Level 2
Inquire for Sino numbers
Buying things at a shop
Usage of Sino/Pure Korean numbers
Possession "ui"
Jae sengiliyeyo.   It is my birthday
Intermediate: Level 3
Inquire for dates, days of the week, and time
Requesting
Object particle '-을/를'
내일 오전에 만나요
Basic verbs 2
Intermediate: Level 4
Talking about experiences
Introducing family members
Past tense -았/었/였어요
Future tense -(으)ㄹ 거예요
공원에서 자전거를 탔어요
Advanced: Level 5
Making appointments
Making suggestions
고
이번 주말에는 비가 올 거예요
Seasons and weather
Advanced: Level 6
Describing colors, sizes, clothing
Talking about contrary situations
-아서/어서/여서
예쁘지만 좀 불편해요
Items for gifts
Course Features:
9 in 1 Course: Training, Projects, Internship, Certification, Placement, E-Learning, Bootcamps, Hackathons, and Membership
Access to E-Learning LMS Portal such as Recording, Practice Tests, Presentations, etc.
The curriculum was designed as per KICE (Korea Institute for Curriculum & Evaluation)
Duration: as cited above
Fees:
Level 1 and 2 the amount is INR 15,500/-
Level 3 and 4 the amount is INR 17,500/-
Level 5 and 6 the amount is INR 19,500/-
Contact information:
Phone no –  +91-9891953953, +91-9891953953
2. Cambridge Institute Foreign Language Classes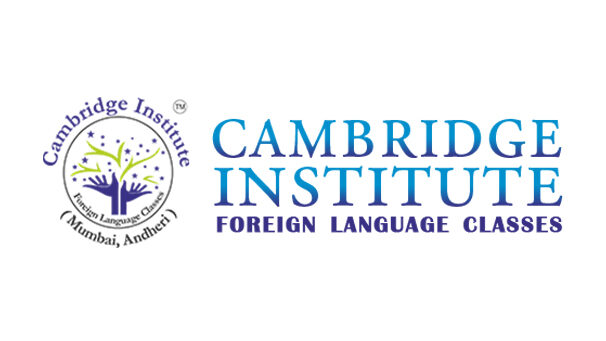 Cambridge Institute is a renowned foreign language institute in India, offering classes in writing, reading, and speaking in six languages. The institute, which has been in the field of education for 13 years, offers specially crafted foreign language classes with high-quality content and a more conducive learning environment.  Instructors play a strong emphasis on modern teaching methods and devote themselves to improving each student's foreign language speaking abilities. It emphasizes the present shifting trends of commerce and trade between two countries, in which communicating fluently is quite important.
In today's fast-changing world, it's critical to study a variety of languages and establish oneself in the place you'll be visiting or relocating to. Korean Language courses in Mumbai allow students to learn their favorite language in the comfort of their own homes.
Many foreign companies are on the lookout for persons who are competent in multiple languages and can communicate effectively in them. So, taking advantage of this opportunity, this institute is delivering the greatest language education that you've been looking for. Starting with translation, Cambridge Institute will assist you through every step of the course so that you can establish a benchmark once you've completed it. When you leave the institute after completing the course, your true devotion and hard work will pay off well.
Course Content:
Beginner: Intermediate Level
Of Cambridge Institute of Foreign Language, it offers a course beginning with a Pre-Intermediate Korean course Level 9. This means that a student wanting to pursue at CIFL(Cambridge Institute of Foreign Language) must have completed their previous studies of Korean Language till Level 8 or at least completed 96 class hours.
Key points of this course level:
Asking favor
Talking about experiences
Talking about travel experiences
Talking about plans
Talking about cultural differences
Elementary Level: Must have previously completed Korean Language Levels 1 and 2 or at least 48 class hours.
Asking for Sino numbers
Asking questions
Buying things at a shop
Usage of Sino numbers
Possession "ui"
Advanced Level: Intermediate Level is an advanced course for students and it is meant for students who wish to work on fluency in the language. The course requires that one must have previously completed at least 180 class hours.
Conversational skills
Pronunciation
To sound like a native
To join complex words into sentences and express oneself effectively
Cultural awareness
Course Features:
Free Wi-Fi
Corporate Training
Personal Attention
Internship Program
Exam preparation for TOPIK
Duration: 2-3 months
Fee: N/A
3. ReSOLT (Korean Language Course in Mumbai)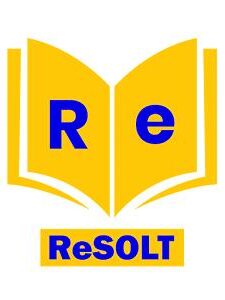 Learn Korean in Mumbai as it is one of the best Korean institutes in Mumbai, providing interactive live sessions and advanced study materials to make your learning fast and fun. So attend Korean language classes in Mumbai and learn Korean from the top-notch trainers. With our Korean Language courses in Mumbai, you can learn vocabulary, grammar, sentence phrases, etc.
Knowing that the Korean Language has grown increasingly important as a result of its global reach. As one of the most popular online training platforms, ReSOLT has covered. The training consists of small groups of live interactive 1 2 1 sessions. It is always possible to reschedule any missed classes at short notice.
Alphabets, vocabulary, grammar, sentence creation, comprehension, and enhanced understanding are just a few of the benefits available here. Explore the world of possibilities with ReSOLT App at your disposal. Learn Korean with a program that includes the greatest Korean course currently accessible.
Levels of Korean taught at ReSOLT
Basic (A1) or Level 1
At the basic level, the institute focuses mainly on the learner to get familiarized with the language, understand and speak at a basic level in daily life activities.
Elementary (A2) or Level 2
To comprehend and use simple phrases and to structure with a better knowledge of the Korean Language and its application.
Intermediate (B1) or Level 3
At this level, the institute emphasizes the learner's capability to express their thoughts in the Korean Language. The syllabus is designed to improve verbal and written expression with techniques and grammatically in particular to the language.
Advanced (B2) or Level 4
Introduction to advanced grammar, speaking, writing, and listening while expressing. The intention is to develop the learner's ability to comprehend and speak with the frequent use of Korean vocabulary.
Proficiency (C1) or Level 5
At C1, the student's ability to comprehend any written or audio clips in the Korean language increases exponentially. To goal is to make students at ease with the language and to make them an expert at it.
Mastery (C2) or Level 6
Students at this point are to become as effective as native speakers. At C2 it lets students become the optimum level of effectiveness; professional and operational proficiency.
Course Features:
Certification in Korean Language and exam preparation like TOPIK.
Flexible Timings
Live online learning
Offline classes
Study Material
Duration: 2-3 months
Fees: N/A
Address: Mumbai – 409,4th Floor
Pearl Plaza, Opp. Railway Station, Andheri (West)
Mumbai – 400058
email: [email protected]
4. Multibhashi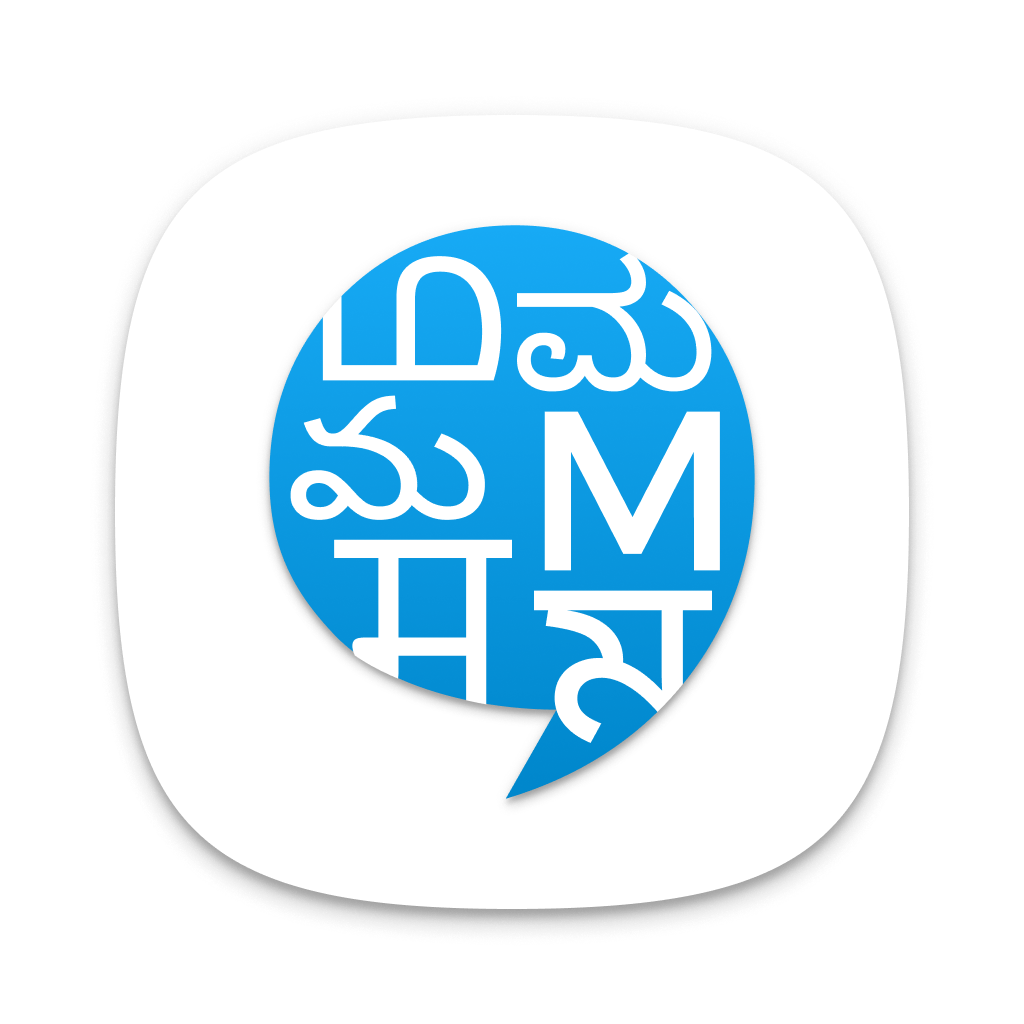 This is an online learning platform that allows individuals to learn the Korean Language course in Mumbai from the experts at the comfort of their own pace and in their own time. Students also have the option of learning in a one-on-one or group setting, depending on their preferences. The best part is that you may create a timetable that works for both your personal and business obligations. They provide a free initial demo session during which you can interact with the teacher and learn about the teaching-learning process, which can be highly useful in making decisions.
The use of the internet for education has become commonplace. On the internet, you can discover fantastic Korean classes. Unless individuals have a strong preference for learning in a classroom setting, selecting an online language learning platform can help anyone overcome the barrier of distance and learn from the comfort of their own home. Students from Maharashtra also can opt for the Korean Language course in Mumbai, which is available both online and offline.
Course Content
Names of various common places in Korean
Students learn how to say things like "here" and "there." You will study Korean words that are commonly used in common or public places such as an airport, a bus stop/depot, a train stations, a hotel, a school, an office, or a residence. Knowing these words will make basic communication easier.
Pronouns
Pronouns, their types, and how they're used. The relationship of pronouns to other words in sentences, as well as their placement in sentences, will all be covered in detail.
Self-introduction and introducing someone else
Students will learn basic introduction vocabulary and will be able to utter simple sentences like "My name is…, I am… years old, I live in…," and so on. Similarly, you will be able to introduce someone else to someone else using terms that mention relationships.
Asking for names of things
Object-related vocabulary will be taught. 'What is this, what color is this, where is,' and so on. This topic is presented in Korean.
Nouns
Korean nouns and the types of nouns Nouns should be used correctly. The relationship between nouns and other words in a phrase.
Course Features:
Requirements: smartphone or laptop
Mobile data or wifi
Keen interest and enthusiasm to learn the Korean Language
Live online classes, each 1 hour long, covering the basic topics of Korean
Doubt clearing sessions and getting an instant response from the trainer
Participate in role-play activities with other students during the class session
Certificate after completion of the course
Duration and Fee:
1 Class for 60 minutes = INR 199
30 Classes for 30 minutes each = INR 4,999
60 Classes for 30 minutes each = INR 8,999
120 Classes for 60 minutes each = INR 16,999
210 Classes for 60 minutes each = INR 27,499
300 Classes for 60 minutes each = INR 38,999
420 Classes for 60 minutes each = INR 53,999
540 Classes for 60 minutes each = INR 68,999
Contact info:
email: [email protected]
Phone: 080-61915359
WhatsApp: +919811304887
5. Urban Pro (Korean Language Course in Mumbai)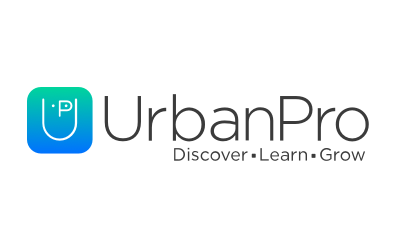 Urban Pro is another platform that offers a Korean Language course in Mumbai and one can find individual teachers who can help anyone learn the Korean Language. Here the trainers offer either online or offline learning methods but have acquired a good recommendation from the past pupils who had previously attended their session.
Course Content:
Korean Alphabets (Hangeul)
Introduction about yourself
How to make simple sentences using formal and informal speech?
Korean and Sino Korean Number system
Writing system with practice
Course Features:
Reasonable charges and offer installment facilities
Experienced and professional trainer
Individual and group training
Free demo session
Valid certification
Duration: 2-3 months or more depending upon the trainer one choose from the few.
30 hours approximately
Lectures are held from 3 to 4 hours a week and 1.5 hours each day.
Fees: Range from INR 500 – INR 12,000/- depending upon the instructor of your choice.
6. The Language Network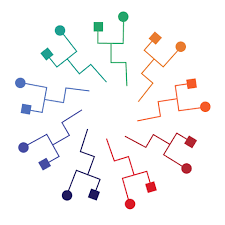 The Language Network is another institute that offers a Korean Language course in Mumbai and at this training center, courses are allotted according to students' age range. Each age group has been given attention and motivation level so that the trainer can provide the most suitable study curriculum and experience.
Kids (6-9 years)
With the correct professional guidance, children in this age range can learn any foreign language. Children have a greater sense of imagination and inventiveness. The Institute at TLN understands how to harness this creativity and systematically focuses on parts of the language that improve performance and creativity.
Adolescence (10-13 years)
Students in this age range are typically active, interested, and ready to learn more about the world. It teaches more than only the language at TLN. We will walk you through the culture, including traditions, clothes, food, and festivals. This implies you're learning more than just the writing system and how to pronounce words.
Adults (14+ years)
Obtaining a certificate is an important component of demonstrating your language abilities. With the professional support of highly skilled teachers, TLN prepares you for all types of language exams. They also offer online classes if that is more convenient for you.
TLF courses are aligned with the CEFR levels
The CEFR (Common European Framework of Reference for Languages) is an internationally recognized standard that provides a more detailed description of your language learning progress. The framework aids you in describing your level, which ranges from Beginner (A1) to Advanced (A2) (C2).
Online Korean for kids is divided into the following levels:
• Level A1-  A1.1, A1.1
• Level A2- A2.1, A2.2
Online Korean for adolescents is divided into the following levels:
• Beginner Level: Level A1, Level A2
• Intermediate Level: Level B1.1, Level B1.2, Level B2.1, Level B2.2
Online Korean for adults is divided into the following levels:
Beginner Level: Level A1, A1.1, A1.2
Elementary Level: Level A2,A2.1,A2.2
Intermediate Level: Level B1,B1.2,B1.2,B1.4
Upper-intermediate Level: Level B2, B2.1, B2.3, B2.4
Advance Level: Level C1, C1.2, C1.3, C2
Course Features:
1:1 batches
Cutting edge Curriculum
Learn from experts
Career guidance
International exams
Certificate provided
Duration: N/A
Fees: INR 14,990 – INR 35,190 (Kids)
INR 6,990 – INR 86,990 (Adolescents)
INR 9,990 – 80,990  (Adults)
Address: 1403, B Wing, 14th floor
Veena Serenity, Shell Colony, Chembur
East Mumbai, Maharashtra – 400071
Contact information:
email: [email protected]
Phone: +919892773428
7. Carrera (Korean Language Course in Mumbai)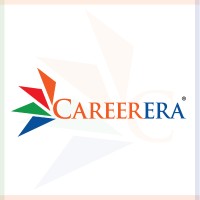 Carrera is an online training institute that has been providing courses globally and its availability in India is also provided. So for those wanting to pursue a Korean Language course in Mumbai is also possible as the institute serves worldwide.
Students can communicate with their teachers one-on-one via the internet. They are also given homework, tasks, projects, and other learning tools so that they can learn on their own. These items can help pupils enhance their skills. Grammar notes are included in the Korean language class online to help students grasp the rules for speaking and writing improper forms.
Careerera trainers provide the most effective and easiest method of learning the Korean language online. The institute provides a variety of materials and tools, including listening examinations, audio and video materials, flashcards, and exercises with answer keys.
Language courses also are ready for skilled development. The range of special courses includes:
Korean language and culture (from beginner to advanced – level) for corporate employees;
Korean language and business (from beginner to advanced – level) for English-speaking students;
Business Korean classes (Business Korean, Business Korean 2nd edition, and Business Korean 3rd edition) are designed for anyone who needs to utilize Korean at work or who wishes to master the most important vocabulary and phrases in business.
Carrera offers the Korean Language at the B1, B2. C1 and C2 levels.
B1 is an intermediate course; it is to lay the foundation of the language towards the advanced level.
B2 is an upper-intermediate level and at this level, it will enhance a student's understanding and also be able to translate the Korean Language.
Here is the program curriculum for B1 and B2:
Korean Language – Impolite form 1
Korean Language – Impolite form 2
Noun modifying verb 1
Noun modifying verb 2
Comprehension skills – Intermediate level
Korean Culture: A deep insight
Indirect quotation
Comprehension skills – Intermediate Level
Korean Language – Exclamation
Korean Language – Verbending
C1 is an advanced level where a student can expect to understand and express ideas fluently and spontaneously in Korean without much obvious searching for expression.
C2 is a much more advanced level and can anticipate the student to understand with ease and speak fluently almost everything.
Here the program curriculum for C1 and C2 are:
Country-wise culture
Information or News
Language and more sub-culture
Travel experience
Duration and Fee: N/A
Contact information:
email – [email protected]
Phone no – +91-92-5000-4000
8. Udemy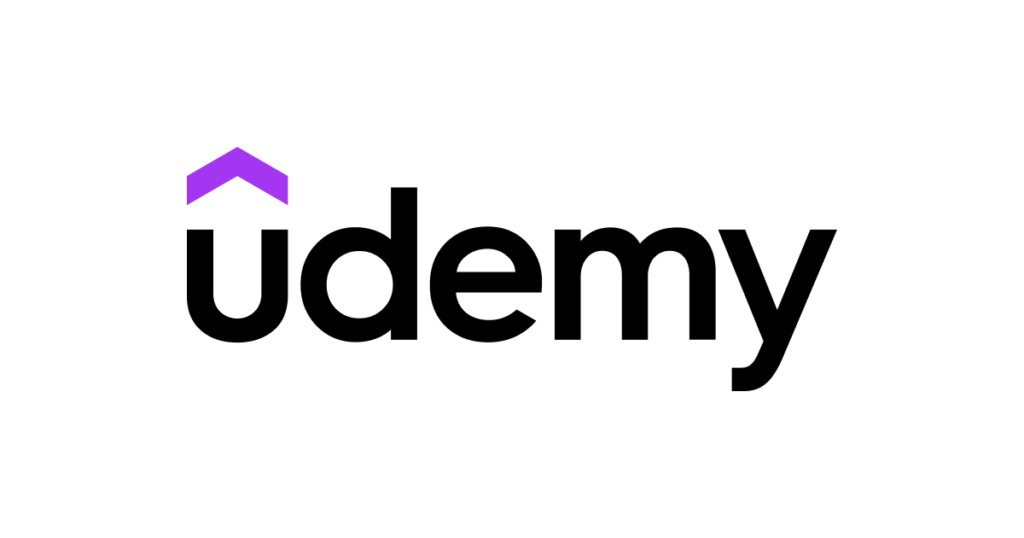 Udemy is another online platform that provides a Korean Language course in Mumbai. There are quite a few good courses upon searching on Udemy. The courses can be concluded in a few details. These are:
Online recorded sessions
Downloadable resources
Lifetime access
Certificate upon completion
Course Content:
Introduction
Consonants, vowels, tenses
Basic Korean Phrases
Useful everyday phrases
Basic grammar rules
Cultural tips
Introduction to Korean: The Introduction to Korean Video series is perfect for those who know zero Korean but want to take that first step. In this 5-lesson series, students will learn all about the Korean language, as well as grammar, writing, and phrases to get started.
Hana Hangul Videos: Students will learn the Korean alphabet, known as Hangul, in this video series of twenty sessions. Trainers will teach Hangul in simple steps, including the correct stroke order, memory tips, and proper usage of common Korean words. Korean Listening Comprehension for Absolute Beginners: Every session will help you improve your Korean listening abilities! This Korean Listening Comprehension Series puts your listening skills to the test and ensures that you comprehend every word. Listen to the conversation, view the video, and respond to the questions. This video series is ideal for complete novices.
Duration: Lifetime access
Fees: INR 400 onwards, also there will be occasions of offers of deduction from the original price.
9. The Mentors (Korean Language Course in Mumbai)

Mentors do not have a physically existing institute, so it provides classes through live online classes. The head office is in Seattle, USA, whereas in India it is based in Kolkata, West Bengal. Mentors are an artificial intelligence platform, where the research and testing of the methods through students' experience have been sent towards the machine learning platform for future use in teaching. The data is then re-learned in the process and coursework is being modified so that it does classwork interactive, non-boring, and interesting.
At mentors, the journey started as a language teaching platform for travelers. For those who love to travel around the world and for them to want to learn the language of the country they wish to travel to, mentors provide a brief language bundle in the form of a capsule that addresses fundamental necessities such as directions, restaurants, and lodging. Mentors have partnered with several platforms that sell travel packages, and they collaborate regularly to add value to their offerings by including a language package. Individuals from Maharashtra wanting to travel abroad can opt for a Korean Language course in Mumbai as there are plenty of courses provided.
For Korean course, the course content are:
TOPIK I – Level 1 – A1
TOPIK I – Level 2 – A2
TOPIK II- Level 3 – B1
TOPIK II – Level 4 – B2
TIOIK II – Level 5 – B2
TOPIK II – Level 6 – C2
Course Features:
Online live classes
Demo Class is available
Duration: N/A
Fees: INR 7,500 each from all the Levels listed above.
Installments are obtainable at INR 2,500/- Per Month
Address: Indian Office – Flat B1, Gocul Apartments
10/A Ultadanga Road, Kolkata
700004, West Bengal, India
Contact Information:
email – [email protected]
Phone no – +919836327990
10. iB Language Classes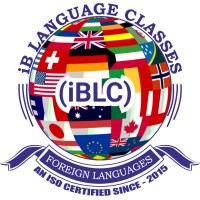 iB Language Classes is a Delhi-based institute that offers a comprehensive multi-language courses across the globe. To those from Maharashtras still searching for a Korean Language course in Mumbai, search no more as iB Language provides one of the best courses in India for the Korean Language. The institute provides certificate course which includes fees at an affordable price.
iB Language Classes offer flexible timings online courses to students irrespective of their geographical location. Study materials are provided and the teachers are trained and the course curriculum is well structured. The institute assure to develop the requisite skills and knowledge required to be adept at learning the Korean Language.
iB Language Classes offers a six-level course, these are:
Level A1
Level A2
Level B1
Level B2
Level C1
Level C2
Course Features:
Free counseling for Language career
Certificates after completion
Job assistance
Free Demo Classes
Duration – three to four months for each level
Fees – 20,000/- for each level
Address: E-36, Shaheen Bagh, Delhi – 110025
Contact information:
email – iblanguages.com, [email protected], [email protected]
Phone no – +91-7982379338, +91-9910774977, +91-9821390766
11. The Oriental Dialogue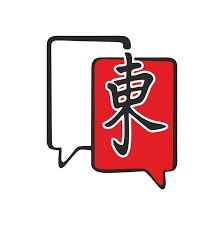 Korean classes at the Oriental Dialogue are suitable for students of all ages and levels. The institute had an experience of over 10 years and this has enabled the training to simplify the learning process, using slightly unconventional but highly effective teaching methods. Here the teachers are trained to adapt to each student's abilities and ensure that the learning experience is rewarding for everyone. At TOD, Korean courses are divided into 4 levels and the institute also provides TOPIK exam preparation sessions, which is a worldwide test of Korean competency.
Level 1
Learn how to write in Korean (Hangul), how to count in Korean, and how to build basic sentences. Duration is for 20 hours and the fee is 4,000/-
Level 2
Learn important phrases in Korean. Duration is for 60 hours and the fee is 12,000/-
Level 3
Learn to express emotions and talk about people. Duration is for 60 hours and the fee is 12,000/-
Level 4
Prepare for TOPIK exams depending on the student's skill set. Duration is about 30 hours and the fee is 10,000/-
Course Features:
Korean Alphabet simplified
Hangul Script
Activity-based learning
Speaking practice
Virtual Classes
TOPIK preparation
Contact information:
Phone no – 9922863342, +919923482343
12. Indira Gandhi National Open University (IGNOU)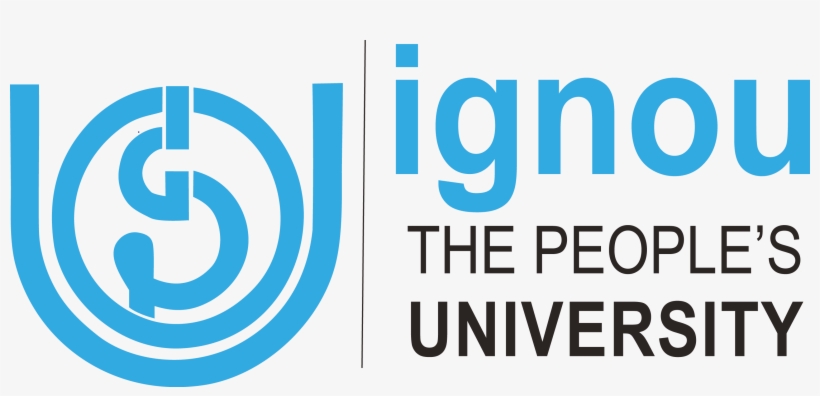 IGNOU is the most reputable institute across India. One can wonder why such an institute like IGNOU would offer a Korean Language course in Mumbai. So, the School of Foreign Languages is one of the 21 schools of studies at IGNOU, established in the year 2007 with the aim to:
Provide a cutting-edge, adaptable, and cost-effective foreign language program for people from all walks of life.
To build a pool of specialist foreign language experts, offer programs based on the learner's individual needs.
Promote communication across borders and countries.
In view of the prevailing demand because of its multiple sensible applications, the study of foreign languages is gaining numerous importance within the educational studies, and therefore the demand for Korean Language courses in Mumbai is growing continuously. The demand for professional foreign language experts has risen as a result of commercial globalization. Foreign language proficiency can be a great asset for professionals in a variety of fields.
Course description:
In this program, learners are taught the fundamental principles of Korean grammar and phonetics. It is multilingual (Chinese and Korean) and includes a Self-Learning Module with Audio-Visual components. The program's medium is multilingual (Korean/English), and it includes a Self-Learning Module with Audio-Visual components.
Course Content:
BKL-1 – Basic of Korean- I
BKL-2 – Basic of Korean – II
Course Features:
Certificate in Korean Language & Culture (CKLC)
Minimum Duration: 6 Months
Maximum Duration: 2 Years
Course Fee: Rs. 2,500
Minimum Age: 18 Years
Maximum Age: No bar
Eligibility:
10+2,  Minimum 18 years of age.
Address: IGNOU Regional Centre Mumbai
Plot No. 43, Sector – 09,
Opp. DAV Public School,
New Panvel East, Pin – 410206,
Tal – Panvel, Dist.- Raigad, 
Maharashtra, India.
Contact information:
email – [email protected]
Phone no – 022-27489764
Conclusion
Foreign languages are becoming increasingly popular in India. There was a time when learning a second language was seen as an extravagance. Today, however, students are opting for full-time jobs as a result of globalization and rising demand. In India, there has recently been an increase in the study of other languages, with Korean being one of them.
Students who complete the Korean Language courses in Mumbai can work in both the private and public sectors. Teacher, Translator, Interpreter, Korean Business Expert, and other top job roles are available. After completing Korean courses, students can expect to earn INR 5,00,000 and INR 5,50,000 per year on average.
Recommended Reads:-
FAQ's
Is it possible to get a scholarship for a Korean course?
Many colleges give scholarships, as well as some offered by the Indian and Korean governments.
How long do Korean courses take to learn?
If you are a novice, you will need to study for 30-40 weeks, which is the minimum level required to study Korean after graduation.
Is it possible to earn a decent career by doing a Korean diploma course?
If you want to work as a Korean translator for a local tourism company, you might be able to get work.
How many hours per week should one devote to studying Korean?
Make a target of 5 to 8 hours per week if you're a part-time student or just doing it for fun.
What is the best Korean Language course in Mumbai?
Henry Harvin top's the list when it comes to providing quality education for a Korean Language course in Mumbai.