Digital Marketing
Nowadays digital marketing is the most used platform in marketing. It was found that most of the consumers start inquiries through search engines. Consumers rely on search engines to research a product.to further understand let us discuss the component of digital marketing.
Paid search:- paid search or paid per click. For every click, these ads charge and are tailored to appear when certain terms are added for the search criteria.
SEO( Search engine Optimisation) SEO is increasing the ranking of the site(non-paid section) of search results. Through high-quality content, specific keywords, and building backlinks.
Content marketing: It is not promotional. It inspires and educates consumers who are looking for information. when the content is relevant and genuine the consumers accept you as a trustworthy source.
Social media marketing- It is more than having a social media account. It is a platform where your marketing efforts are being put to use to create a peer to peer sharing opportunities.
Email marketing: a direct and quickest way to reach customers with critical information. And to succeed in marketing it has to be trustworthy, relevant, conversational.
Mobile Marketing: mobiles are a basic necessity in today's world. And thus mobile marketing is very important. SMS, MMS, and in-app marketing are the options through which customers are reached on mobile but further is the effort to make the ads effective.
Marketing automation: The central platform from where all the digital marketing is connected. It provides insight into whether the different marketing programs are working, their success rate. Etc.
Digital market course Digital marketing is a very broad concept. As it includes the above-mentioned components. And in the current scenario of being digital and being online, a career in digital marketing is a very good choice. There are different types of digital marketing courses, and there is a lot to know about being a digital marketer. It becomes very important to undergo a digital marketing course if you want a career in digital marketing.
upGrad Digital Marketing Course Review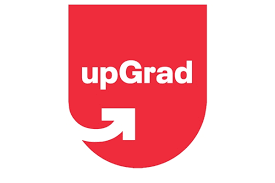 It is South Asia's largest Edtech company that delivers an online learning experience. They believe in ASPIRE to INSPIRE. With emphasis to enhance the skill of working professionals, they impart quality education to the future workforce through their certification courses.
The digital marketing course at upGrad is focused on providing in-depth knowledge of marketing in this digital age. It includes how to build a brand from scratch and how to connect customers to that brand. With multiple players in the market, one has to be well versed in digital marketing concepts to create a niche in the market.
Courses offered
There are 2 courses offered by upGrad
Advanced Certificate in Digital Marketing and Communication and
Advanced Certificate in Digital Branding & Advertising
Duration
The duration of the course Advanced Certificate in Digital Marketing and Communication is 6.5 to 11 months and the recommended hours are 7 to 9 hours per week. 26 core + 6 weeks per specialization. The duration of the course Advanced Certificate in Digital Branding & Advertising is 6 months with recommended hours as 6 to 8 hours per week.
Course Learnings or benefits:-
The focus of the course is SEO, SEM, Social Media and Content Marketing, Branding, Marketing Analytics. After completion of the course Advanced Certificate in Digital Marketing and Communication you will become an expert in these areas. The course Advanced Certificate in Digital Branding & Advertising is an advanced course and it includes Brand Management: Branding Fundamentals, Customer Centricity, Brand identity, Brand Experience, Re-branding, FMCG Branding, Brand Brief Writing, Careers in Branding and Advertising and Communications: Integrated Marketing Communications, Media Planning, and Buying – Programmatic, Social Media Marketing, Print V/S Online Ad Strategies, Brand and Agency, Careers in Advertising and much more.
Course Fees:
The course fees of Advanced Certificate in Digital Marketing and Communication is ₹ 87,750 + Taxes, it also provides the facility of no cost EMI. and the program fee for Advanced Certificate in Digital Branding & Advertising is Rs. 1,50,000 + GST. The is a bit expensive as it is an advanced course and it includes certification from one of the top B schools.
Faculty:
The faculty at upGrad is experienced and is an industry leader. They provide fortnight coaching. And also offer one-to-one feedback on project submission and areas of improvement. The faculty guides and supervision all the related areas of the course. the instructor is from MICA.
Student Support
At upGrad, student support is very important and is available from 9 am to 9 pm. For any queries, students can contact them
Job opportunities: Placement assistance is provided by upGrad. And the students are benefitted from this. With fortnight coaching from industry mentors and Mock interviews being arranged by hiring managers and personalized feedback is also provided to help students grab a high ranking job.
Eligibility: The course is useful for freshers, Traditional Marketers, Digital marketing, Executives, Brand and communication managers, sales and marketing professionals, and business executives. The minimum qualification required for both the course is Bachelors'shigh-ranking degree in any field.
Application process: An application submission with a statement of purpose to assess your purpose for applying for the program is required.
Certification The certification is from one of the top B schools in India, The certification is from MICA, known as the school of ideas established in 1991, and is one of the premier business management institute in Asia pacific.
Course curriculum and specialization. The curriculum is designed in a way that provides practical implications of the tools learned in the course. and all the important parameters are covered in the curriculum. A detailed syllabus is provided in the brochure. The course is a mix of business acumen and technical capabilities.
Various Reviews: For providing such a superb learning experience UpGrad is recognized by its students as a go-to place for any advice or any guidance. It is acknowledged for its mock interviews to facilitate the job profile that was searched for.
Objective: In 2015 the UpGrad found its way with the vision to enhance the skill of trainees for their career growth by being their lifelong-trusted high-ranking learning partner the mission is to facilitate learners and achieve their desired outcomes. They Believe in ASPIRE Accountability speed passion Integrity respect and excellence to INSPIRE
Added benefits At upGrad peer interaction sessions are conducted to provide a great learning experience, It benefits the students as there is networking with faculty and student mentors, there are career-building sessions, engaging live group projects, fun and exciting activities, and career networking.
Why go for UpGrad Digital marketing course: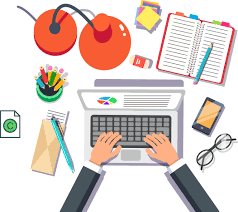 Till now we have discussed how valuable the course is. Now it's time to know why we should opt for the course. The component of digital marketing is itself a job role pursued by professionals. Other benefits of obtaining the certification in course are
Career Opportunity:-

The job market for digital marketers is ever-growing. There is always a career boom in this field. With the digital age, every company has its place on the digital platform. It has become a basic requirement for every business. A certified digital marketer has increased chances of getting a better job as certification endorses the skill of digital marketing. Digital platforms are the fastest mode of promotion and marketing it touches a wider audience.

Professional Blogger:-

A full-time blogging is very promising these days, Using advertising & affiliate marketing strategies bloggers are lofty earning. If you become an experienced blogger with effective marketing skills your income has no bounds.

Freelancing services:

a freelancer is the one who is his boss. A certified digital marketer can always work as a freelancer thus working at his own pace and Time. many sites help to find online work of freelancing.

Start your agency:

An experienced digital marketer can start his agency. Many a time some companies do not need a full-time digital marketer or cannot afford a digital marketer. An agency is a solution to their problems. Agency cost-effectively provides digital marketing services, you can build and implement marketing strategies for clients.

Become you tuber:-

It is a great option for part-time as well as a full-time career choice. A YouTuber builds an audience base on YouTube by posting quality videos on youtube in a selected niche. And once your channel gets enough subscriptions and views. The earning begins.

Trainer or coach.

An experienced digital marketer with a passion for teaching can always be a trainer or coach. Even if you have a have look at the various faculties of the institutes it is observed that they are industry professionals with years of experience and passion for teaching.
Digital Marketing after covid 19
We have seen considerable dependency and rise in usage of the digital platform since covid 19. With everything still, digital space has kept life moving. The increase in work-from-home jobs, the schools being online, the purchases being online and professional education is online. Thus there is a great shift from the traditional way of life to the digital way of life.
With nowhere to visit for refreshment and learning use of digital entertainment and learning has increased immensely. Digital space is a lifesaver to mankind has opened gates for digital marketing. It has gained high importance as the number of people spending screen time has increased. It provides a huge scope to implement marketing strategies
Thus digital marketing is the most in-demand career and has a great future. The Certification from a reputed institute adds a feather in the cap.
Conclusion
The marketing ecosystem has adapted to the digital platform and with rising in all kinds of products there is a huge demand for skilled digital marketing professionals. The digital marketing course at upGrad provides basic knowledge on digital marketing and emphasizes on skill to use tools and techniques to become an efficient digital marketer.
At upGrad the course curriculum is a detailed syllabus with projects and case studies. There are live projects for search and display of marketing skills thus leading to first-hand practical experience.
The program educates on different sets of tools, it also includes google analytic as an analytical tool to attract better traffic and convert deals. The different tools that are part of the course are SEO tools, SMM tools, Keyword research tools, analytics, Website design, and others.
The course is outlined in a planned manner to give the finest learning experience to the aspirants.
Recommended Reads:-