How to Effectively Promote Your Book?
In today's social media trend, it is important to learn Book Marketing on Instagram.
Such a pity, As an author despite your struggle in writing a book and when it is ready for distribution, you come across one of the major obstacles is to Promote Your Book.
Certainly, book marketing is an expensive affair. The process can be agonising, because of the helpless and cutthroat market, the publishing industry is overfull. Invariably, the book promotion falls into the authors' hands. Sounds familiar?
You as an author are led to a dilemma of whether to self-publish or to use a traditional publishing house.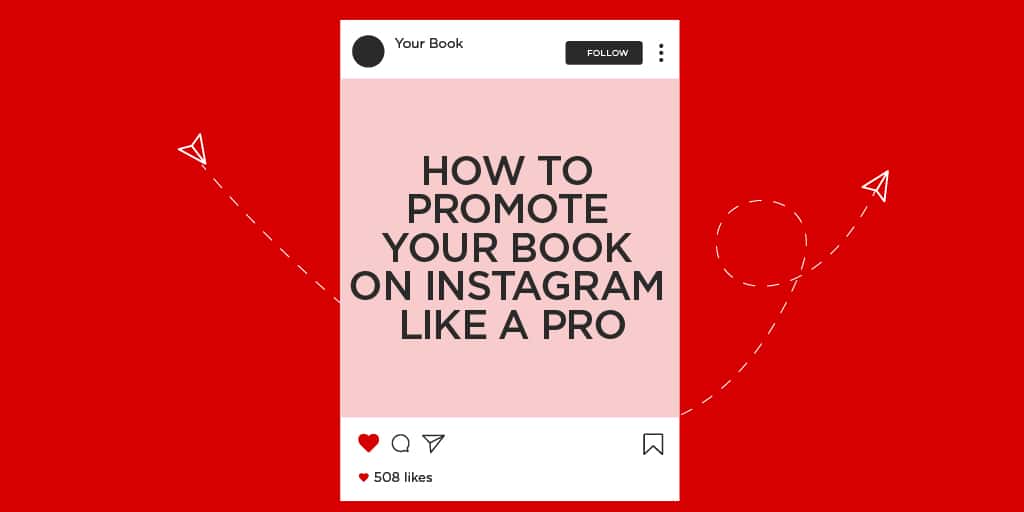 Truly, it is hard to reach out to potential readers and also, is a tedious process. But, it is worth stretching your muscles on things that matter the most, isn't it? Backing off would be a wrong move in the final process of emerging as a genuine author.
Certainly, in tough situations like these, it is wise to seek the best alternative there is- to go online and especially use social media platforms, as well as, avail ocean of opportunities to promote books for free. Significantly, Book Marketing on Instagram social media is way cheaper in comparison to traditional marketing.
Instagram in particular is the best platform, among the other social media platforms. Instagram may also help in boosting your book sales goal.
Perhaps, Book marketing on Instagram is a great relief. Especially, from the helpless situations to promote your book. On a serious note, You must consider marketing your book on social media. Let's plunge in and see how to make use of Instagram for your Book Marketing.
Privileges of Promoting Your Book on Instagram
Instagram is an exciting social media platform. Truly, for marketing your book. Let's take a look at what makes it so interesting.
Why must authors (you) consider your Book marketing on Instagram?
Online surveys show that Instagram ranks sixth because it is the sixth most visited website, among social media platforms. Tailing behind, the leading platforms include – Facebook, WhatsApp, YouTube, Facebook Messenger and WebChat. Survey also estimates that over a billion people use Instagram daily. The Instagram mobile app stands 4th with respect active to users. To point that out, truly, 90% of Instagram users follow a business; 50% of them show their interest in a brand – Significantly after they notice an Instagram ad. Quite fascinating Isn't it?
Moreover, the research also found that 50% of Instagram users Visit a website to make purchases of products and/or opting services in furtherance to the posted Instagram Story. Indeed, Instagram certainly is one of the most promising platforms for your Book marketing on Instagram.
While, in today's climate the most popular social media is – Instagram, and it is wise to bag the opportunities to reach out to potential readers by Marketing your book on this very promising social media platform.
How can you reach out to new readers through your book marketing on Instagram?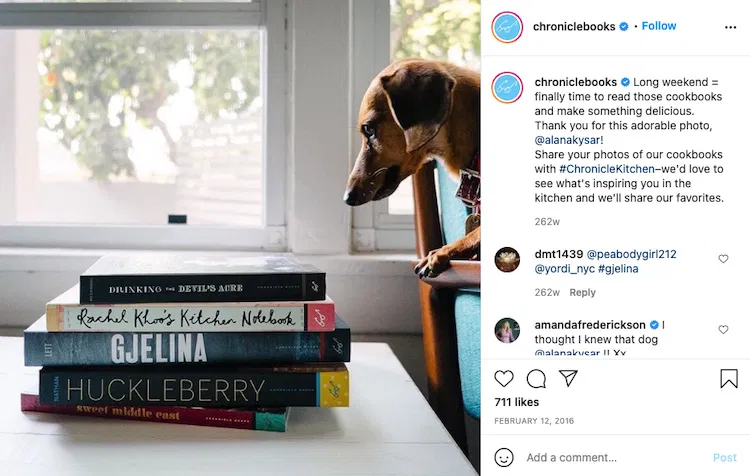 Instagram has introduced many features. Especially, to help users find and engage with their target audiences – new readers in our case. The primary functionality of Instagram is to share photos and videos. Giving us more space to create compelling, interesting and creative content to share. Especially content about your book on Instagram.
In fact, You can use quotes, images (cover page, picture of an interesting page in the book, etc.) or a Unique, personal story you have for the book. However, Get crazily creative and share content relating to the book that is ridiculously engaging. Create opportunities to initiate conversation; also, help in increasing – followers' numbers and readers of your book with time.
Useful Instagram Stories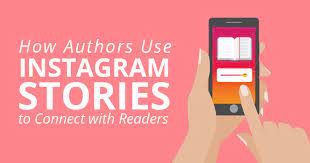 Another, extremely useful feature. To reach out to new readers is – Instagram Story. While, an Instagram story is written separately from the photos, and videos that are available in a user's profile on Instagram.
Many surveys on Instagram Stories reveal facts that it is more effective in driving engagement – because they aid in building brand awareness and also, raise traffic to content – even outside Instagram. Many brands for instance: Doritos and Chameleon-Cold-Brew grew exponentially – all credits to Instagram Stories.
Significantly, Instagram discloses that over 500 million user accounts use Stories on a daily basis. Forbey, researchers found that 58% of the surveyed people – say that they create interest in a product or a brand after seeing it specifically in stories. Withal 45% present of the surveyed people fix upon stories to become aware of new trends.
Tips to Create Your Instagram Business Page for Your Book Marketing on Instagram
Instagram offers three profile options, like: Business, Creator, and/or Personal. These Instagram accounts have their respective unique advantages and disadvantages.
Forbey, Your motto is to Promote your book. Instagram Business Account would be an ideal profile option. Let's discuss the reasons why.
What is an Instagram Business Page?
Reports of surveys show that there are about 100 million businesses that are present on Instagram. Interestingly, people visit these profiles regularly – almost every day.
Instagram Business profile, offers features such as – Promoted Posts, Instagram Ads, Insights, and also, Instagram Shopping and Checkout, including contact options and Call-to-action buttons. As well as branded content approvals, Quick Replies, Links on Instagram Story, and also Inbox management. It can also be used for Book promotion on Instagram.
Differences between Instagram Business Page from a Personal Page?
Business Instagram profiles have analytics – whereas the personal profile doesn't. Which is one of their fundamental differences.
Analytics is critical in Book marketing on Instagram. Because the statistics from this feature can help you to understand whether you are able to connect with your target audiences effectively. It can also help you estimate the content that resonates well with your followers.
Another major difference is in the privacy settings. Only a Personal account can be set as private, unlike the Business Account. You can connect your Business and Creator profile to only one Facebook profile. Forbey, a personal profile can be linked to multiple Facebook profiles.
Steps to switch a personal profile to a Business Account on Instagram?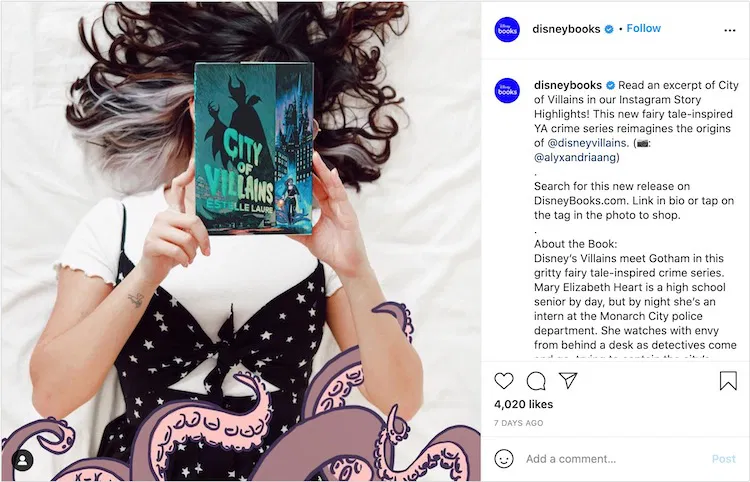 You may follow these steps to convert a personal profile to a business Account to access its special features that help market your book on Instagram.
Steps to switch your personal profile to a Business Account;
Log in to your Instagram account
Click on settings
Tap on Accounts
Tap on Switch to Professional Account.
Click Continue
Select a Category for your business and Tap Done.
Finally Clik – OKay for confirmation.
Interestingly, Instagram lets you link your Facebook Page to your Instagram Business account. That way, every Instagram post will appear on Facebook also. Saving you the trouble of creating posts on both platforms.
Key Tips to succeed using Business Account for marketing on Instagram:
Modify Your Marketing Strategies according to your business's requirements. Book marketing in your case.
Maintain a consistent banding, especially the look and feel, for easy recognition.
Optimise Instagram ads, for using advanced-targeting, easy-to-understand results and engaging strategies.
Tips to Improve Your Rank on Instagram Search and to Promote Your Book?
As discussed earlier, Instagram's active user base increased to one billion. And, You can imagine the number of potential readers. Significantly, it is crucial to understand: How to connect with your target audiences on Instagram? How can you increase Instagram followers?
In this section let us focus on the things to remember while you step on your indie book marketing venture.
Basics of Instagram Algorithm
In 2016, Instagram implemented a new algorithm, critically deciding whether to show your content on Instagram or not. In fact Instagram algorithm has a set of rules that reign your contents' organic reach.
The algorithm uses the 'specific signals method' to prioritise posts by gauging it as best or whether it is worth displaying on a particular person's page.
Significantly, if the algorithm recognises that your content is salient for a person's search query, then your content will get higher priority for visibility. Forbey, the other content will be pushed further down. Especially in the news feeds of that person.
Things you must consider While, creating a content strategy for your Book Marketing on Instagram?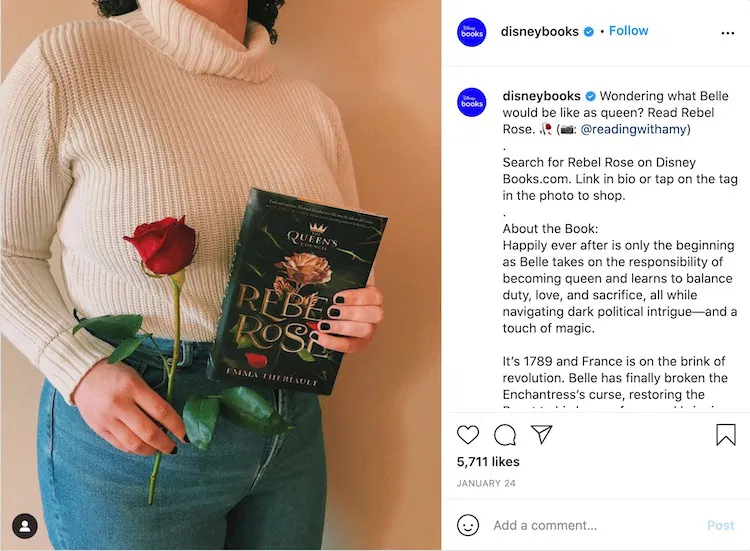 What is more trickier than constantly changing Instagram Algorithms. Despite the changes, Shopify has found three main ranking factors which can help connect to your marketing strategies. For Instance
Number One the major factor is relationships. In fact, it is claimed that people who have interacted with your content earlier are most likely to see your future content also. In particular, the algorithm is based on this aspect.
Moreover, If you want to boost your organic-reach, it is essential to create strategies which will help you achieve a good engagement rate.
The second major aspect is Interest. In this category of Instagram ranking. The monitoring system estimates – how Instagram users engage with other posts and accounts similar to yours.
Specifically, Case studies reveal that users who engage with content similar to yours are most likely to interact with your Instagram Account.
Relevancy or Timeliness is the third main ranking factor. Significantly, This factor points to the timing of your post. In accordance, the latest and relevant posts appear higher than the older ones that are not so relevant, especially in the newsfeeds.
In view of the third factor, an easy way to get your content seen and establish engagements. Is to identify the best time to post to Instagram. Specifically, to estimate the apt time. You must consider analysing the behaviour of your target audiences; and Identifying the particular time they are on Instagram – that is the best time to post, indeed.
Steps to determine the #hashtags that help your Book Marketing on Instagram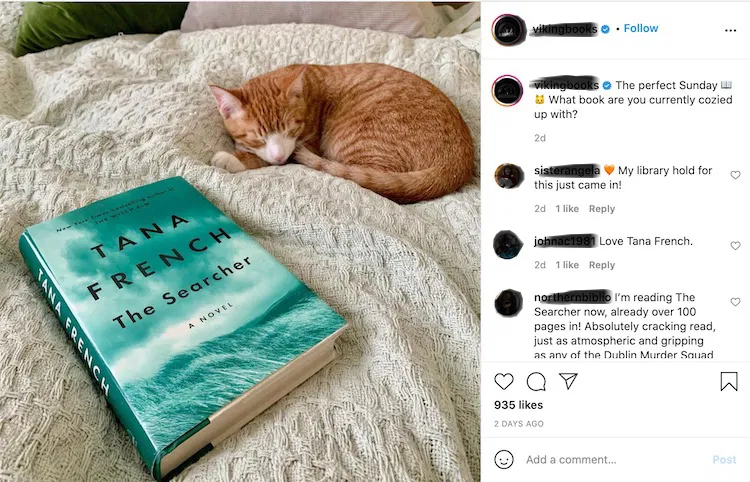 In fact, using hashtags is one of the wise ways for Your Book Marketing on Instagram – much like on Twitter. But the way hashtags work on Instagram is completely different when compared to on Twitter. In particular, you must conduct proper research and experiment – when you decide to use the 'effective hashtags' method for Instagram. On Instagram, hashtags vary in type in correspondence with the target audiences. Certainly, it is important to know the types of hashtags.
Community #hashtags
Community Hashtags are the first type. Hashtags are one of the best ways to reach Instagram Communities. It also connects with users who share common interests and also has nine different types of hashtags. Such as:
Products and/or Services #hashtags – e.g., #smartphones
Industry niche hashtags – e.g., #weddingplanners
Instagram Communities Hashtags in your industry – e.g., #bookauthor
Sessions or Special Events Hashtags – e.g., #booklaunch
Hashtags based on location – e.g., #booksindia
Daily Hashtags – e.g., #thankgoditsfriday
Hashtags with phrases referring to what we do e.g., #writer
Acronym Hashtags – e.g., #fb
Emoji hashtags – e.g., #goodquote; #smile
Branded #hashtags
Branded hashtags is the second type of hashtags. In general, Branded hashtags are used in promoting brands or campaigns. Branded hashtags are one of the means for people to find their preferred brands on Instagram.
Branded Hashtags are also used to collect user-generated content, and/or brand promotional content, which can be in the form of – text, images, videos, reviews, etc. – any content created by people and not of brands on Instagram.
Campaign #hashtags
Campaign hashtag is the third type of hashtags. The Campaign hashtags are short term. In particular, last for a short span of time, for instance – a few days, a year or a season, etc. In general, These hashtags are linked to well defined campaigns. For instance – a new-product launch or a special event of your company.
However, for an effective hashtag strategy on Instagram it must not only reach the mass of people but also to the right ones – Target audiences in your case.
In fact, You must strategise your book marketing – Significantly, to make the best use of Instagram hashtags. That helps introduce your book to potential readers and increase engagement. Let's look at a few ways to accomplish it:
Track the performance of the used hashtags.
Create more engagements and reach the top posts after using a specific hashtag.
Include Book branded hashtag in your Instagram profile
Add hashtags to your Instagram-Story.
Evade using explicit hashtags that are banned on Instagram.
In fact, there are various options to promote your book online, Henry Harvin offers a Digital Marketing Course which can help you to learn the skills required to Promote your Book Online.
Henry Harvin Digital Marketing Course
Henry Harvin offers a Certified Digital Marketing Course, Ranks number one among the Top five Digital Marketing Courses.
About Henry Harvin Digital Marketing Course
Learn the basics of Digital Marketing, through the Digit Marketing Course. Learn the fundamentals of Digital marketing – also, increasing brand awareness, building traffic for websites, as well as book visibility among potential readers, promoting books to generate new prospects etc.
Certified Data Science Course Details
Particulars
Details
Course Duration
40 Hours of Online Training Sessions
Digital Marketing Course Fee
INR – 17500/-
Projects
Live Industries projects
Certification
Certified Digital Marketing Course Completion Certificate
Internship and Placement
Weekly 10 Job Opportunities + Internship Program
Other Benefits
1-year Gold Membership e-learning access to recorded Sessions
Certified Digital Marketing Course Benefits
Flexibility

Flexible for batch selection as per your convenience

Global Applicability

Henry Harvin Govt of India and Global Recognition

Practicality

Experience with Live industry projects

Authority

Henry Harvin and Social Media affiliation
Scope of Certified Digital Marketing Course
New Career options in an ever-expanding platforms
Access to state of the art – LMS Portal
7 – Total Certifications – HH – 1 + Google – 5 + Facebook – 1
Trusted by 150 Corporates, 60+Colleges
Digital Marketing Course Learning Benefits
Through the online Digital Marketing Course learn the following course benefits:
Learn skills and knowledge about digital marketing aspects such as – Inbound marketing, and Paid Marketing. Including Social media marketing also, Web analytics.
Become highly competent in planning, managing and also, and integrating multi-channel campaigns.
Learn the expertise to Lead digital marketing teams as well as work together to optimise your strengths.
Also Read:
Instagram Followers – Tips to Attract Organic Traffic
Promote Your Business on Instagram: 7 Easy Steps (2022)
Conclusion
Authors' nightmare is not writing a book, it is in fact marketing the it. Reach out to potential readers across the world – can be the biggest hurdle that an author must overcome. Marketing Your Book, is not an easy task, as it appears to be.
Significantly, traditional book marketing methods are expensive and laborious affairs indeed. With a helpless cutthroat market, Book promotion these days fall upon authors – whether to self-publish or use a traditional publishing house. It is worth stretching your muscle on things that matter the most. Turning back is not a wise option especially when you are around the corner of becoming a full-fledged author.
An online survey estimates that over 4.26 billion people use social media across the globe. It also predicts the number raised to around 6 billion in 2027. Such a large user base makes it an ideal platform for your book promotion. More than Half of the World's population uses Social Media spread across popular social platforms. For instance: Facebook, Instagram, LinkedIn, Twitter, Pinterest, etc. are some of the famous Social Media platforms.
People also spend most of their time chatting with near and dear ones, using online chatting apps such as WhatsApp, Facebook – Messenger, LinkedIn – Message, Snap Chat etc…
For Marketing Your Book on social media, it is essential to develop digital marketing skills. Crucial, to Choose the right platform, Where your potential readers and target audiences spend a lot of their time. Certainly, develop skills to create Marketing strategies. And also, for planning campaigns to effectively market your book, as well as reach out and engage with your potential readers. In turn, increase your reader base and ultimately, increase your book sales.
FAQs
Q. 01. Which is the best Social Media(SM) Platform for book marketing?
A. Instagram is the best SM platform for your book marketing.
Q. 02. Can I Promote My book on Instagram?
A. Yes You may promote your book – Using the Instagram Business Account.
Q. 03. What is the best ways to market on Instagram?
A. Use #hashtags for your book promotion, which is one the best methods.
Q. 04. How can I learn about my book marketing?
A. Through, Digital Marketing Courses you can learn the skill for Marketing your book on social media platforms, especially on Instagram.
Q. 05. Why are Instagram Stories better for Book Promotion?
A. Users prefer Instagram Stories over products promotional posts/ads.