There is a huge demand for Google Analytics courses worldwide. According to research, more than 30 million websites use Google Analytics. Hence if you are an upcoming Analytics expert looking for side income off your skills and to become more effective in making data-driven decisions then this is the course you must take up. To make a mark in this competitive world of online marketing and SEO you will know the importance of learning this course.
There are various things you learn which are considered basic features of Google Analytics. It helps to create your account, implement tracking code, analyse basic reports, and set up goals and campaign tracking.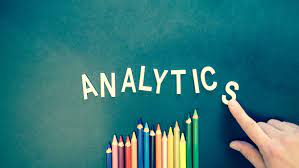 Here, we are going to learn some of the best Google Analytics Courses in India for beginners, and experts looking to build their careers, and skills and get certified.
1. Henry Harvin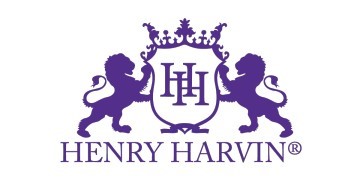 This course helps the candidate with the process to set up Google Analytics for businesses to implement the analytics for a boost in traffic and sales along with that learn Important Google Analytics skills such as Segmentation, Analytics Intelligence, Campaign Tracking, Website Tracking, & more, and be part of important marketing campaigns in your organization.
Henry Harvin education is a leading education center that provides Google Analytics courses in India. The course is programmed in a way to offer a comprehensive and practical knowledge of Google Analytics. The trainers have work experience of more than fifteen years, they will help you develop skills such as Campaign Tracking, Analytics Intelligence, Segmentation, Website Tracking, and much more.
Henry Harvin offers 9 in 1 Course
Training: 6 Hours with Two-way Live Online Interactive Sessions

Projects: Facility to opt for projects in the fields of Google Analytics, Advanced Table Filtering, Campaign Tracking, and many more
Internship: Internship assistance to achieve experiential knowledge of the Google Analytics Certification Course
Certification: Get Hallmark Certification of Certified Google Analytics Certification from Henry Harvin Govt of India recognized & Award-Winning Institute, and showcase expertise
Placement: 100% Placement Guarantee prop up for 1-Year post successful completion
E-Learning: Access with numerous Tools and Techniques, video content, assessments, and more
Bootcamps: Regular Bootcamps
Hackathons: Free Access to AskHenry
Membership: Get a 1-Year Gold Membership of Henry Harvin® Digital Marketing Academy for the Google Analytics Course
Henry Harvin offers The Gold membership which includes live interactive virtual sessions at flexible timings available for one year. The course is designed into twelve modules with a training time of six hours in total. The focus is on learning by doing. You get a certificate, internship, and placement assurance.
Course fees: 8,500 INR. It is a Live Interactive session online. The duration is a self-paced plus. After the course, they give a 'Certified Google Analytics Specialist' certificate. The level of the Program is from beginner to advanced.
Career Benefits
There are numerous benefits of learning Google Analytics Course from Henry Harvin. One can become eligible for the post of Google Analytics Specialist. You can get the advantage to be in high pay jobs in Digital Marketing Industry. You can make significant choice for the movement of goods as a Business Individuals. With this you can be a valuable asset to an organization.
All in all, you will be able to describe all the functions of Google Analytics in a total Business Scenario. A privilege to distinguish your profile from others in job interviews.
Therefore, Henry Harvin is one of the best educational canters to pursue Google Analytics courses in India.
2. For Beginners (Analytics Academy)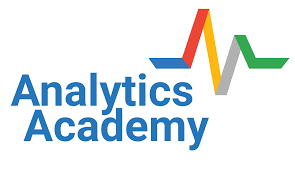 The other option to do a Google Analytics course in India is from Analytics Academy. You will learn how to navigate the Google Analytics interface and reports, and set up dashboards and shortcuts in the beginning of the course. In this beginners Analytics course It is primarily for measuring website traffic.
Overall, Analytics Academy gives explanation is such a simple way that even the fresher can understand it easily. Moreover we can say it is specially designed in a way that beginners can easily learn.
3. Professional Certificate by Coursera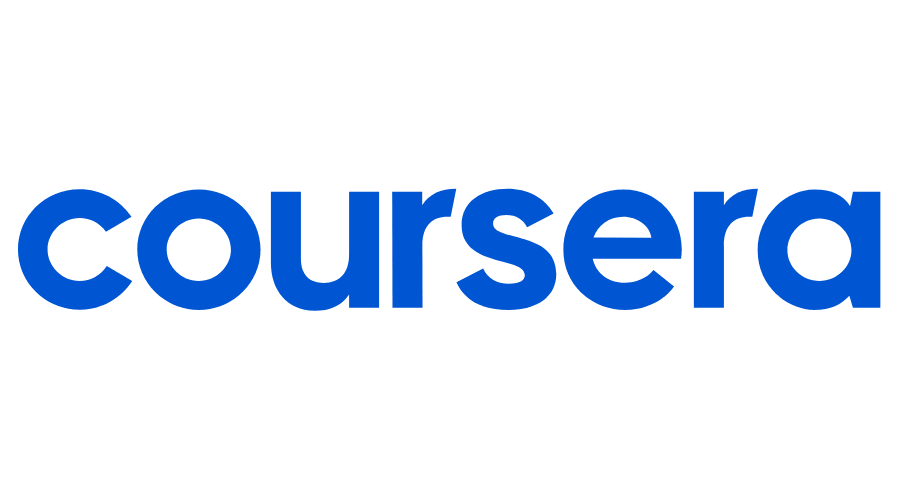 If you are looking for a Google Analytics course in India then you can't miss the Coursera centre. Get the opportunity to have an immersive understanding of the practices and processes used by junior or associate data analysts in their everyday job. One can understand how to have complete analysis and calculations using spreadsheets, SQL, and R programming. Learn analytical skills (data cleaning, analysis, & visualization) and tools (spreadsheets, SQL, R programming, Tableau)Visualize and present data findings in dashboards, presentations, and commonly used visualization platforms
you will gain skills like: Data cleaning, problem-solving, critical thinking, data ethics, and data visualization
You will learn about tools: Spreadsheets, SQL, Presentation, Tableau, and R Programming.
Getting this Professional Certificate:
Data analytics is the collection, transformation, and organization of data to conclude, make predictions, and drive informed decision-making.
Hence with more than 8 courses, gain in-demand skills that prepares for an entry-level job. You will get the opportunity to learn from Google employees whose foundations in data analytics served as launch pads for their careers. The fee for the course is 1806 per month.
However, Data analytics collects, transforms, and organizes data to create conclusions, make predictions, and encourage decision-making. These more than 8 level jobs help in gaining jobs. You can complete the certificate in less than 6 months and within 10 hours per week. You'll prepare yourself for jobs related to junior or associate data analyst, database administrator, and more.
The course provides for beginners to advance levels. The fee is 3,259 INR. There are online videos with a course duration of 6 months. You have to spend 10 hours per week. Certificate of Course completion is by Google.
4. Essential Training by LinkedIn Learning
Many marketing professionals use LinkedIn for various learnings and to upgrade their skills. Corey Koberg (acknowledged veteran), who is in this field for many years gives training on Google Analytics. This course explains how Google Analytics can be used to check website usage patterns and track traffic, ad performance, conversions, and ROI.
Nevertheless Students get a quiz that helps them to test their understanding. The first month of this course is free of cost and its lifetime INR. On June 17, 2022, Google Analytics (GA4) Essential Training was released on LinkedIn Learning. This course is beginner friendly and will give you an excellent overview of Google Analytics.
5. NSDM Pune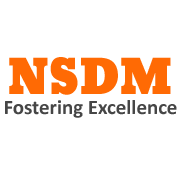 If you want to opt for the Google Analytics course in India following are some of the important reasons to study at NSDM Pune. Why do we need Google Analytics to analyse our digital data? There are few answers first of all it is one of the leading tool for the web. secondly it is integrated with all the Google properties to produce powerful customization. All in all it is real time marketing data and totally free of cost.
6. Training by EDUCBA

The course aims to teach goal settings, management, permission in analytics, audience acquisition tab, other concepts of Google analytics, conversion table dashboard tab, understanding behaviour tabs, intelligence tab, understanding off shortcut tabs, email and export options, performing iteration and analytics, and more.
Further, you will gain other skills that includes identification of keywords, introduction to advanced analytics, search campaign, keyword analysis, budget, negative keyword, an overview of Google ad, budget spend, shared budget, bidding, the status of keyword, billing, etc.
Presently this course includes 12 Courses, 2 projects, and more than 54 hours of instruction. The study material can be accessed lifelong. You will get certificate on completion of the course. It is a self-paced course. In this course, students will learn things such as Google Ad Words, Conversion Rate Optimization, SEO, and more. Its fee is 4999 INR. Hence we can say that studying Google Analytics in India from EDUCBA is beneficial.
7. Advanced Course by Analytics Academy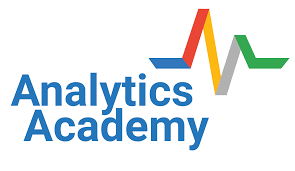 Briefly Google Analytics course walks you through how data is collected and reports are formed. Analytics Academy presents Advance Google Analytics course in India that is worth trying as it gives numerous advantages. First and foremost it teaches how to use configurations like Custom Dimensions, Custom Metrics, and Event Tracking to collect data that are specific to your business. Ultimately it will demonstrate more techniques to use segmentation, audience reports, channel reports, and custom reports. It also emphasizes learning marketing strategies.
8. Masters online course by Edureka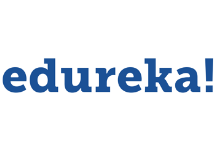 Learning Objectives–
If you want to master Google Analytics you have to learn the basics of web analytics . The course will give knowledge about analytical tools and specific solutions and uses. As you go further you will learn about various websites and how measurement plans change with the type of website you use. Nevertheless you will get a brief idea of how segmentation that helps in data analysis.
Presently it is a widely recognized Google Analytics course in India. It is a self-paced online training course. Moreover, it will introduce you to the world of digital data measurement and drive the analytical decision-making process. Attendees will know the importance of website & mobile site/app data tracking, measurement, and analysis for strategic decisions. Students will be overlooking business & strategy functions as how to leverage Digital Media Analytics in decision making and scouting opportunities by studying visitor segmentations, visitor demographics & geographical impacts on digital properties.
Benefits of Learning-
Understand web analytics and how to utilize it in your decision-making process.
You can write, measure, assess, and analyse the objectives.
Understand your customer's behaviour and engagement levels through freely available web analytics tools.
Acquaint the knowledge of how your marketing channels are performing and how to optimize them for better ROIs.
Perform and measure A/B tests.
Measure and analyse your geographical popularity.
To learn more about your visitors, to know the effectiveness of marketing for more audiences you can measure and analyse your customer segment.
The fee for this beginner to advance digital media analytics is 7,999 INR. It offers Live interactive sessions that are self-paced.
9. Fundamentals of Google Analytics by Skillshare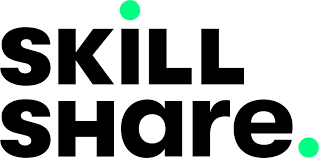 Skill share offers you Google Analytics by completing the following fundamentals:-
10 Pre-recorded video lessons that run 1 hour.
Complete 3 class projects.
Presently Skillshare is a subscription-based platform that comes with a 14-day free trial and after you finish the course you pay only INR 152 per month, billed yearly.
In the end, Skill share offers its curriculum in a way whish is convenient to students as well as professionals to pursue easily.
10. Certification – by UDEMY.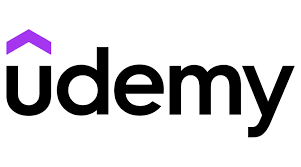 Udemy is one of the most preferred among Google Analytics courses in India as it prepares you to get qualified for the exam conducted by Google Analytics Certification. Furthermore you can achieve the skills needed in this competitive world with just 2 hours-long pre-recorded course.
However it comes with 1 practice test and14 articles. It has 25 lectures divided into 7 units with a run time of 2 hours and 18 minutes.
The course instructor Daragh Walsh gives a detailed view of the official exam. Udemy is one of the top-rated academies in Google Analytics courses in India on web search, priced at 3,999/- INR.
11. Getting Started by Coursera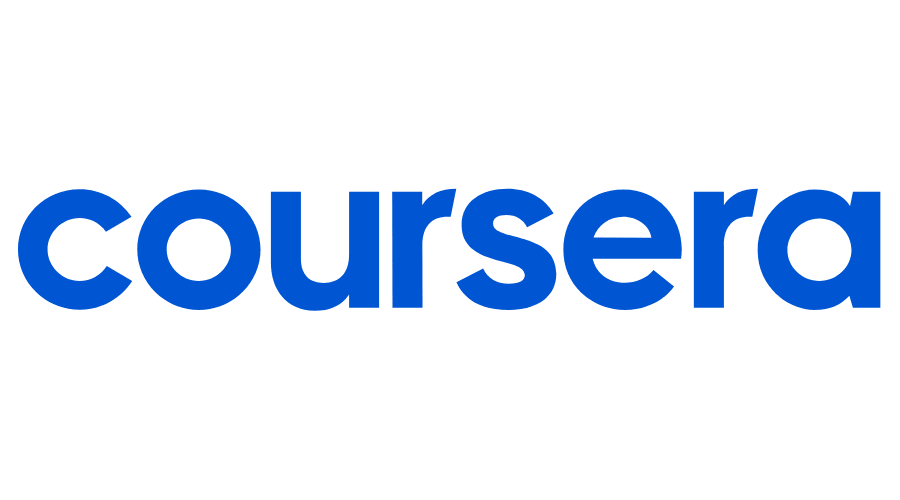 Certainly, those who want to get a glimpse of where to learn Google Analytics in India would go for Coursera as it beautifully presents free introductory guided projects to get familiar with this field. It is an hour-long and well-planned step-by-step guide to this course.
In here, Carma Baughman conducts this course . She will give a general overview and a quick start on your web analytics. Coursera is a widely acknowledged e-learning platform in India.
As it is a beginner-level course Coursera does not charge for this course and its mode of delivery is online videos.
12. Advanced course by LinkedIn Learning
The course is designed to gain deep knowledge of google analytics along with valuable insight. Those who want to upgrade their skills to an advanced level and unlock maximum capabilities this course is best. Brad Bate sole has divided the course into 10 units with an instruction time of 1h 16 minutes. This is a certificate course. Therefore once you complete the test it will teach you all the advanced techniques that can assist you in presenting powerful yet simple analytics tools.
Subsequently it is free for a month and then chargeable. You will learn how to construct unique channel grouping, control filters, and interact with segments after passing this course . It also gives knowledge of how to debug your analytics setup, build custom calculations, and many more.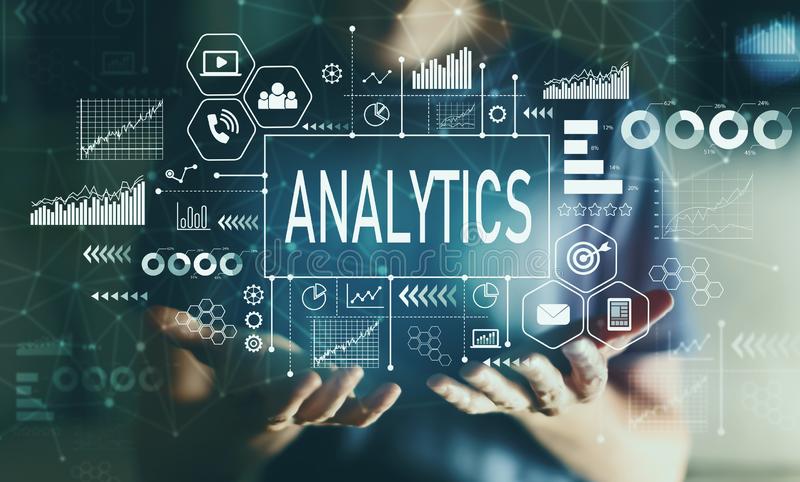 What you can gain after completing Google Analytics Course
First and foremost it is the most useful tool for increasing your presence online. Many professionals get benefits in their current jobs as well as in getting more prospective jobs after doing this course. Generally Web analytics data are essential for modern marketing, communication, advertising, web design, and web development roles. Business managers working at different types of organizations find that understanding google analytics data helps them to shape business strategies and tactics.
Furthermore a Google Analytics training class teaches more about how to generate reports. Students learn which reports are the most valuable for their business, and how to interpret reports so that they can turn the data into insight and suggest action-based data. Due to numerous options and benefits more and, more businesses are making use of it and individuals are selecting careers in Google Analytics. Hence chances of getting employed increase.
Is it worth taking up Google Analytics or not?
Digital marketing specialists and business owners are benefitted the most from learning this course. Fresher's planning to learn and secure a job above list is for them. Marketer's scope for interacting with their target audience is greatly increased when they have a strong understanding of analytics.
Therefore we've focused on the most popular Google Analytics courses in India and selected the best for you. We assure you that these Google Analytics training classes will benefit you, whether you're a total novice or looking to upgrade your existing skills.
Recommended reads-
FAQ's
Q-1    What is the eligibility to join the Google Analytics course?
Anyone can opt for this course, but knowledge of the internet, statistics, and other digital mediums, critical thinking, and problem-solving are common requisites
Q-2    What other job opportunities one can get after finishing the  Google Analytics course?
Many opportunities one can get, some of them are Digital Marketing experts, SEO managers, Brand Managers, and others who can combine Google Analytics with other skills required for the career of their choice and double the chances of getting hired.
Q-3    How do I start learning Google Analytics?
You can start by tracking a personal blog or even a demo website that you set up yourself. Once you add the tracking code, you will be running with the standard reports.
Q-4    How long does it take to complete this course?
It takes an average of 2-3 months to finish a comprehensive course in Google analytics
Q-5    Is the Google Analytics course free?
Yes, it is free for those who opt for an online course.