Are you having mixed feelings about whether to learn or not learn the German Language? Are you feeling discouraged because you heard it is one of the toughest languages to learn? If you are, then take this as a sign to go for it. 2022 is the best year to take up some German Language Courses.
It is the second most popular native language in Europe. Learning anything new is a challenge. It is true that German does sound a bit abrasive and that can give off a "difficult to learn" vibe. But in reality, it is much easier to learn than one might think. There are also a lot of benefits to learning the language and taking a German language course is the best way to proceed.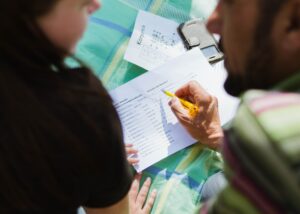 Why Learn the German Language?
As mentioned earlier, the language is super popular. Learning has the potential to open up new career and educational avenues to its learners. The German education system is of utmost quality and so is their economy. The language thus opens up to you better education and jobs with excellent compensations and great work-life balance.
Why take a German Language Course?
A German Language Course is a great way to begin the process of learning the language. Moreover, taking a well-rounded course can help bring order to the learning process and systematize your learning experience. You will also get to learn from German Language experts who will guide you along the way and make sure you are benefiting from the course.
Obviously, practising is an important part of mastering anything. A course with a great curriculum and dedicated teachers can help you achieve this by providing necessary encouragement and a little extra push, should you need it.
German Language Certificate Programs and Levels
| | | |
| --- | --- | --- |
| Sl.No | Certificate Level | Proficiency |
| 1 | A1 | Beginner |
| 2 | A2.1 and A2.2 | Elementary(taken after A1) |
| 3 | B1.1 and B1.2 | Intermediate(taken after A2) |
| 4 | B2.1 and B2.2 | Intermediate(taken after B1) |
| 5 | C1.1 and C1.2 | Advanced(taken after B2) |
| 6 | C2.1 and C2.2 | Advanced(taken after B2) |
List of German Language Courses in Kolkata
Henry Harvin German Language Course
Goethe Institut German Language Course
Institut of German Studies German Language Course
Aiuto Consulting German Language Course
L& S Language Academy German Language Course
CdA Global Language Centre German Language Course
IITT Language Academy German Language Course
PalliumSkills German Language Course
inlingua German Language Course
Indian Institute of Foreign languages German Language Course
Let's take a detailed look into these German Language Courses in Kolkata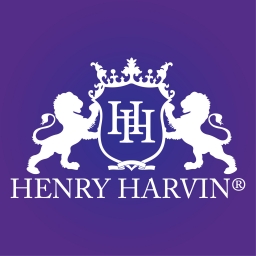 Location
online
The Henry Harvin German Language Course is one of its kind. It is a 9-in-1 course. Learners are provided with excellent training. In addition to this, it will provide opportunities to work on projects, get internships, and gain certification and placement support. Moreover, boot camps and hackathons are regularly conducted for learners which they will have access to even after course completion because of the Gold Membership provided with this course.
Notable Features
It is a two-way live interactive online class. The course provides learners with hands-on experience in the form of internships and projects. Learning is also made accessible here through the Henry Harvin app, where you can access recorded classes and submit assignments. The course offers 24×7 Lifetime Support and access.
In the event that you are dissatisfied with the course after the first session, the institute also offers full cash back. You also get to train under teachers who are German Language experts with more than 15 years of teaching experience. The courses have a duration of anywhere between 56 to 66 hours and costs between 12500 to 17000 INR depending on the level you choose.
Henry Harvin has won several awards for their dedication to providing excellent education such as the Game-Based Learning Company of the under 40 Business World Award. It is Affiliated with the American Association of EFL, Ministry of Corporate Affairs, MSME, UKAF, UKCert, and Project Management Institute (PMI), and is ISO certified. They have also got tons of positive reviews on Google Reviews, YouTube, Goabroad, Trustpilot, GoOverseas & more.
Curriculum
The curriculum of Henry Harvin's German Language course is moulded as per the requirements of CERF. The learners therefore will be well equipped to handle DSH, the testDaF, Goethe Institut Exams and other such important German Language tests. The course is formulated to foster an understanding of the grammar and basic concepts of the German language.
The course gives you a thorough understanding of Present, future, and past tenses. How to talk of habitual actions and feelings, the basics of word building etc are covered here. Further, how to express doubts and probabilities and make hypotheses are taught in addition to extensive lessons on advanced German language grammar.
Fee Structure of Henry Harvin German Language course
You can view the fee structure of the Henry Harvin German Language Course here. you can enroll for it on the course website.
Other Language Courses provided by Henry Harvin
English speaking course, English writing course, French language course, Korean language course
Indian Cities where the German Language Course is provided by Henry Harvin
Online, Delhi, Mumbai, Kolkata, Hyderabad, Gurgaon, Pune, Faridabad, Bangalore, Chennai, Kanpur, and Noida.
2. Goethe Institut
Location
Park Mansions, Gate 457A, Park Street 700 016, Kolkata
The Goethe Institut was founded in 1957. They are globally recognised and they are a part of the Cultural Institute of the Federal Republic of Germany. They have built a community with their network of language institutes, cultural societies, reading rooms etc and have kept their position as the most preferred German Language learning centres for over 70 years.
Notable features
Their courses are customisable according to the need of the learners, i.e, there are different courses available for working professionals, beginners etc. Their trainers are highly qualified and they follow a unique teaching method. 50% of the class is conducted in virtual classrooms and the rest is as practical coaching.
They also provide options such as self-paced learning modules, self-guided training without a trainer, instructor-led virtual training etc. The institute also offers its students a chance to learn German in Germany if they opt for it. Admission to different levels is based on a placement test that they conduct. Best students in A1 and A2 levels will be awarded a 50% scholarship.
Curriculum
The institute provides different course options like Standard German Courses, Courses for Children and Young People, Exam preparation Courses etc. They use DLL (Deutsch Lehren Lernen) advanced training and professional development program. They foster the communication aspect of learning the language by conducting an event called "Stammtisch" where you get to interact in German with other students as well as German Natives. The duration of intensiv course is 14 weeks whereas the superintensiv course lasts 8 weeks.
For more details, please contact 8861004090 or 8861004095 for course details and 7022039142 or 7022895146 for exam details.
3. Institut of German Studies
Location
Bonhooghly, Baranagar, 13, Saket Nagar, Phase II, Kolkata
The CEFR Standard of training is followed at the Institut of German Studies. It is one of the premier German language institutes in Kolkata and has over 10 years of experience. Their trainers are highly qualified and deliver sessions in an easy-to-understand style.
Notable Features
They follow CERF and adhere to the international curriculum. The courses are customisable. Therefore, the learners can set the pace of the course by themselves. The institute focuses on helping learners to master the language fast. They also encourage the students to develop their communication skills in German.
They have different schedules available online and online mode. The institute offers early morning and late evening batches too. The course is thus accessible to working professionals, students and other demographics of learners. They also conduct regular tests to assess the learner's progress.
Curriculum
The training program equips you to be able to read, write, speak German and learn its grammar across the various levels. It prepares you for the certification examination. They teach basic vocabulary, grammar and pronunciation at the A1 level.
Other topics that are covered by this institute are Guten Tag, Freunde, Kollegen undich, In der Stadt, Guten Appetit, Tag fur tag, Zeit mit Freunden, Kontakte, Meine Wohnung, Alles Arbeit, Kleidung und Mode, Gesund und munter, and Ab in den Urlaub.
The institute also provides a course completion certificate once you pass the final exam. The duration of the fast track course is between 1 to 2 months and the intensive course lasts between 2 to 4 months. They charge about 13500 INR for the A1 level class which consists of 15 lectures in the span of 60 hours.
For more information,contact +91-9902539690 | [email protected]
4. Aiuto Consulting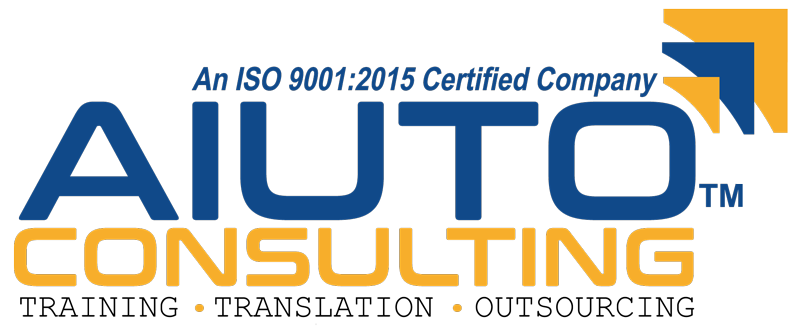 Location
D-13, Golders Green Market Complex, Kazi Nazrul Islam Avenue, Kaikhali, Kolkata
Aiuto Consulting offers one of the best German language courses in Kolkata. Their basic German language program is available for anyone who wants to learn the language for private, professional or educational reasons. They use modern standard German which is spoken and understood all over Germany and other German-speaking countries.
Notable features
The institute offers a variety of short-term and long-term courses in German Language Courses for learners from different backgrounds and learning goals. They have both online and offline classes. They follow the Aiuto teaching method. Classes are interactive and dynamic; trainers provide instant feedback and learning is made fun through games. Their courses are constructed in a way that makes the learning process faster.
They teach small groups in activity-oriented classes. Their content is updated and is delivered by language experts. Students learn by asking questions, enacting scenarios etc. which means the course focuses on developing communication skills. They are committed to providing easy and effective ways to learn German.
Curriculum
Their classes prepare learners for tests such as Zertifikat Deutsch (ZD) / TestDaF / TELC (A1, A2, B1 & B2). The A1 level training is conducted in 60 hours. The Institute provides study materials at no extra cost. Courses start with basics like how to introduce yourself and alphabet and then move on to grammar lessons, vocabulary building, listening and reading comprehension, developing writing skills and so on.
For more details, contact- +91 9821722723 or [email protected]
5. L&S Language Academy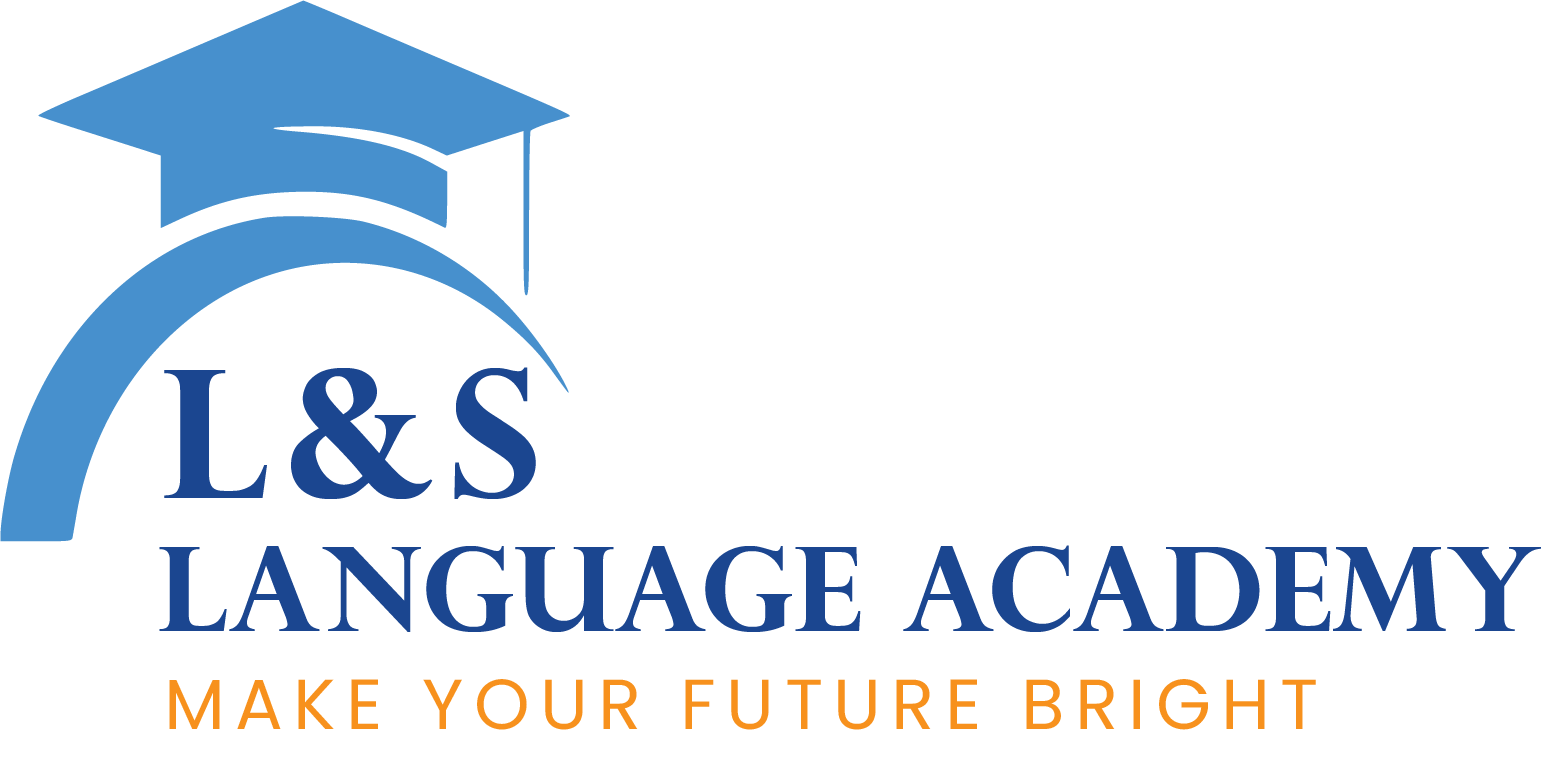 Location
2no Motilal Colony,122 Majumder para, 1no, behind Hindustan Volunteers Club, Airport, Kolkata
L&S academy provides one of the best German language courses in Kolkata. They have a well-structured course and curriculum and study materials designed with clarity of teaching in mind.
Notable features
They cover levels from A1 to C2 and provide an international certification course. In addition, they provide group sessions and one-on-one sessions. Students learn through group discussions, extempore, audio, videos, and role-playing. In addition, they also provide online sessions so that nobody loses out just because they cannot come to the physical class.
Curriculum
The course curriculum includes speaking and listening, word recognition and spelling, grammar and usage, phonemic awareness and phonics, vocabulary and morphology, listening and reading comprehension and finally writing.
For more information, contact [email protected] or 6289124658
6. CdA Global Language Centre
Location
BJ 11, BJ Block, Sector II, Bidhannagar, Kolkata.
Cd'A Global Language Centre is an ISO-certified foreign language teaching institute in Kolkata, It offers one of the most trusted German Language Courses in Kolkata.
Notable features
The institute provides regular classes at its Salt Lake centre is associated with top business schools and corporates and teaches its candidates different foreign languages. Every candidate is eligible to get a valid ISO-certified certificate after the successful completion of their course. Their standard basic level lasts 3 months or 72 hours
Curriculum
CdA Centre prepares students for the examination provided by Goethe – Institute / Max Mueller Bhavan, Kolkata.
For more information, contact 03379603558 / 9163125556 or [email protected]
7. IITT Language Academy
Location
Rabindra Sadan Metro, 238B, Acharya Jagadish Chandra Bose Rd, Sreepally, Bhowanipore, Kolkata
IITT Language Academy's course is one of the well-acclaimed German Language Courses in Kolkata. It provides learners with better career opportunities. It is the perfect course for you if you want to enter the academic, research or corporate world in Germany.
Notable features
The course provides different certificate levels like basic, diploma, advanced diploma etc. it is available in both online and offline modes. Both kinds of classes cover A1 to C2 levels. The duration of the course is 48 hours and it costs between 20000 to 30000 INR
Curriculum
The course covers areas such as verbs, syntax and grammar. Pronunciation is taught through audio and videos. The trainers are highly qualified. Further students will be taught how to speak in German and form complex sentences using simple but effective exercises by the teachers.
For more information, contact 6289600491 or [email protected]
8. PalliumSkills
Location
Bina Kunja, South City Complex Mall, Kolkata
The is one of the German Language courses designed with the intention of providing quality education in a structured manner to learners of the German language.
Notable features
The course covers A1 to C2 levels. They provide both online and offline classes and one-on-one training too. They also have a "fly- me- a- tutor" option. The course equips one to hold conversations in German and prepare for globally recognized German language exams. The A1 and A2 levels cost between 14500 and 16500 INR and their duration is 4 months
Curriculum
The curriculum is tailor-made to help students pass the Goethe exam. The A1 level course covers areas like listening, reading and speaking. Students learn the alphabet and how to introduce themselves and greet others. They practice real-life scenarios to help them use the language confidently. The course also teaches basic grammar in German.
For more information contact 9051092035, 9051092035 or [email protected]
9. inlingua
Location
4/11/1, Ekdalia Rd, Ekdalia, Ballygunge, Kolkata
inlingua offers one of the best German language courses out there. Was established in 1968 in Bern Switzerland and now it is one of the world's leading language training organizations. They have over 300 language centres across Europe, Africa, Asia, North, and South America that have been teaching around 20 languages for the past 50 years. inlingua Kolkata centre was established in the year 2005 offering various languages like French, German, English, Spanish and other courses.
Notable features
The program trains learners to speak like native speakers. They provide training for all levels from A1 to C2. They use the inlingua method and all their faculty are trained in it. One-on-one training can also be requested from the institute to prepare for special examinations. Instructor leads online classes are available on weekdays and weekends for the convenience of learners. They offer a demo class prior to enrolment.
Curriculum
They cover topics such as grammar, word formation and pronunciations. The German Language course costs Rs.14500/- per level. The duration of the program is 80hrs for A1, and 90 hrs for A2 & B1.
For more details, contact 99648 09222 or 90710 80650
10. Indian Institute of Foreign Languages

Location
online
The institute has a unique feature of providing free admission services to study in Germany, France, the UK, the USA, Ireland, Australia, New Zealand, and Canada. It has completed 6 years in Kolkata and is dedicated to providing quality education. it provides some excellent German language courses.
Notable features
They have a creative and fun learning methodology. The institute provides practical experience in writing, reading, listening and speaking to improve the communication skills of learners. They provide study materials, basic grammar books, audio CDs and model test papers for all levels. You can avail of them depending on the level you choose. They offer crash courses and long-term programs. Examinations are conducted towards the end of the course.
Curriculum
The institute is currently offering A1 to B2 levels due to the Covid-19 pandemic. The course focuses on the industry. Therefore, it provides comprehensive learning that enables learners to meet market standards. The course curriculum for level A 1 are: Guten Tag, Freunde, Kollegen und ich, In der Stadt, Guten Appetit, Tag fur tag, Zeit mit Freunden, etc. The fee for A levels is 13000/- and for B levels it is Rs 158000/-. The course duration is 60 hours and 70 hours respectively. The fee structure tends to vary, so contact the institute to know the current range.
For more information, contact 8046805600, 9066038847, [email protected]
Benefits of Learning the German Language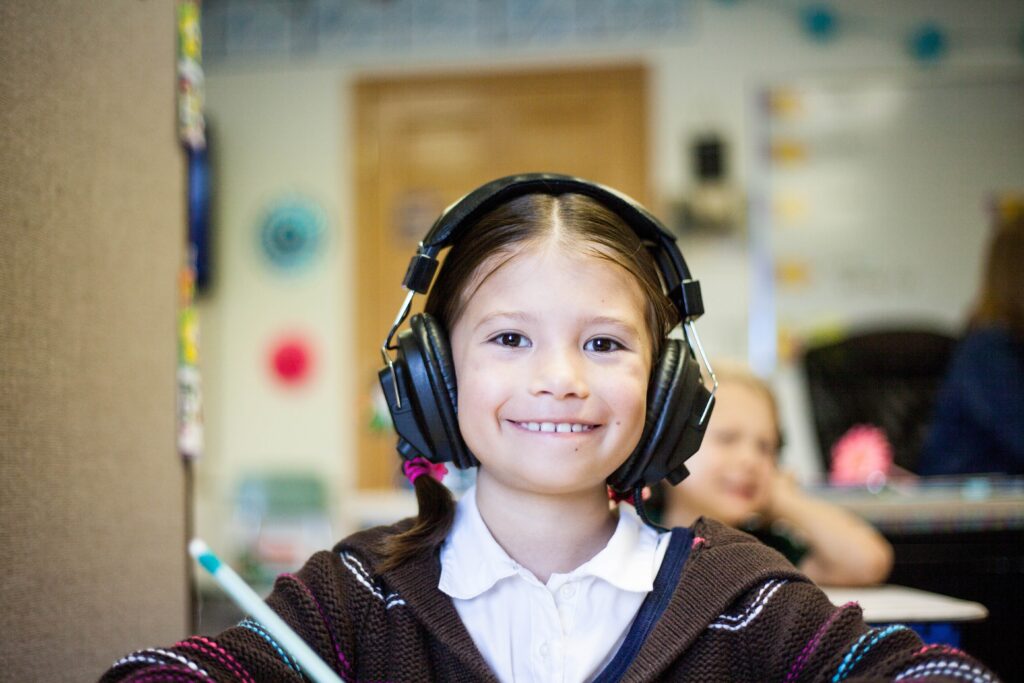 Learning the German language opens up opportunities for you globally. In fact, as a certified German language expert, you can work as a freelancer or as a full-time professional and earn hefty sums as payment. Knowing German is an in-demand skill.
It increases your chances of employment in Germany, Switzerland, Austria, and EU Countries all of which provide higher job security in jobs with excellent growth opportunities. As the second largest exporter in the world and home to several international corporations, the German economy ranks number one in the whole of Europe.
Their world-class education system is an added benefit. Germany is now an education hotspot for international students as public universities in Germany do not take any fees from the students. As many universities teach several courses in the German language, having a language certification often becomes necessary to get admission.
Therefore, now more than ever learning the German language might come in handy for you. Learning it is a strong career move.
Career Opportunities for Learners of German Language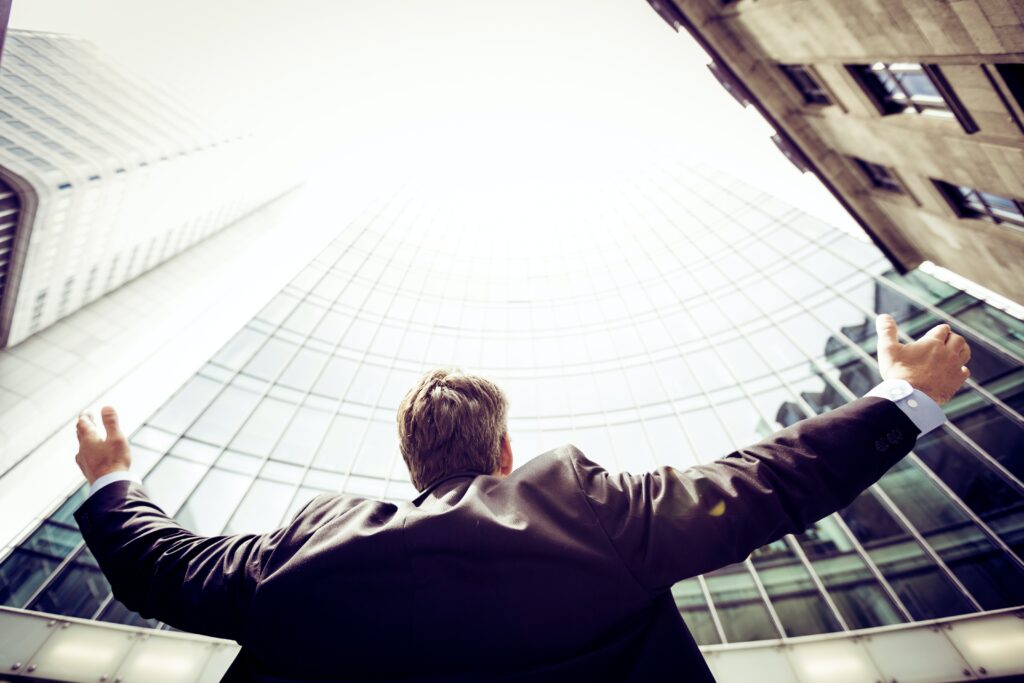 There are a lot of career opportunities for people who know the German Language.

You can get hired as a Translator for an Indian Government Organization, MNCs, or

NGOs.
Education, tourism, hospitality, mass media, journalism, public relations etc are fields that provide great opportunities for German Language Learners.
Positions at the Embassy, such as interpreter, translator, content creator for web and social media, proofreading

etc are other promising opportunities.

Another great career opportunity is in the field of academics.
Conclusion
Learning the German language has a lot of benefits. If you dream of studying, working or eventually settling in Germany, learning the language is the obvious first step. German is also the language of great literature, arts and sciences. Learning the language can help you experience all of it plus the German culture first-hand. Even if you are learning the language just for the sake of learning, it will benefit you in many ways in future. Whatever your goals are, a great German Language course like Henry Harvin's will help u achieve your dreams.
Recommended Reads
FAQs
Q1. What are the requirements to learn German Language?

There is no particular requirement to learn German. But some courses start accepting students to A1 to C2 level classes after the age of 16.
Q2. Is a German language course worth it?

Yes. learning German will open up a lot of opportunities for you.
Q3. How hard is it to learn German?

It is only as hard as learning any other new language. But regular practice makes a lot of difference and will help you learn it quickly.
Q4. How long does it take to learn German?

That depends on your course duration and the amount of work you put into it.
Q5. Can I make a career out of learning the German Language?

Of course. There are lots of career opportunities for German Language Experts. Some of them are listed above.