Medical Writing is a combination of technical writing, content creation, and healthcare knowledge. When combined, it is a perfect opportunity for professionals to launch a secondary career in medical writing. Pune is teeming with opportunities for those who are willing to take them. This blog opens for you the best Medical writing courses in Pune to help you combine your knowledge with the acquired skills of writing.
Who can be a Medical writer?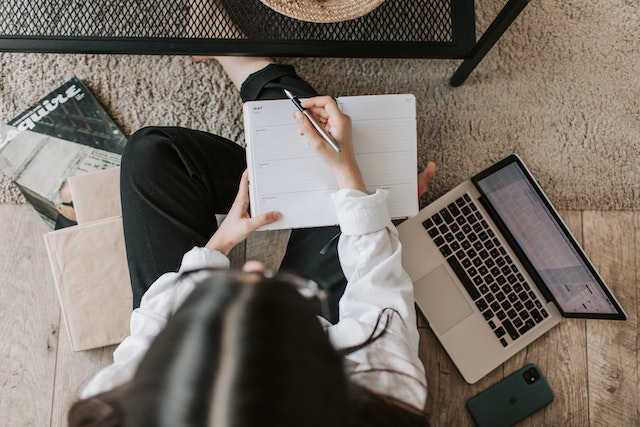 Few things can be as fulfilling as having a career that speaks to your soul. If writing is something that you would love doing and still does not restrain you from extending specialization from your primary field of study, you are in the right spot.
We all acknowledge the role of nurses and doctors in keeping us in a good medical state. However, only a few percent of people can understand exactly how they do it. That's where the medical writers take the charge, who combine their expertise and writing skills to make the individuals with an interest in medicine but no real understanding of medical terminology, quench their knowledge thirst.
So do you possess outstanding medical knowledge? And did you always have flair for writing and couldn't get into the field due to different circumstances? But the good news is on its way. Now it's never late for you to combine your knowledge and interest with Medical writing courses present to boost your flair for writing.
Why the need for medical writers?
Medical writers are not only responsible for crafting informational documents regarding clinical trials, drug studies, and other areas of medicine. Their job ranges from patient brochures to case studies. These clinical documents also must be user-friendly. They work directly with doctors, scientists, and other team members to articulate complex information in graspable written forms. From pharmaceutical companies and biotech companies to medical device manufacturers and medical editing firms, there is a demand for the skills of a medical writer.
As a result, there is no wonder about the high demand for professionals who can write about medicine effectively. If school students seeking knowledge gained in simple terms are amateur researchers scavenging medical information, a medical writer is what a teacher is to students. Medical writing courses pave a path to professional high-quality knowledge that's at the same time concise and digestible.
Important Skills:
Before you choose from among the Medical writing courses in Pune, let's get to the skills that will help you ace this industry. A proficient medical writer becomes a subset of a combination of skills. Yes, you need to have a good knowledge of and interest in medical science and terminology, but that's not it. The combination of these skills, many of which support a dedication to learning to gain are:
Research Skills: No matter how efficient a research student is, if its conveyance is inaccurate, it holds no merit. A medical writer may not be the original researcher behind a research study. But they are people who must have adequate research skills to conduct and come through with appropriate information.
Communication Skills: Now high-quality data and research are worthy of being communicated to a large audience. For people to quickly pick at what the search has to say, written communication becomes a significant skill to possess.
Analytical thinking abilities: If you can visualize a piece of information, there is a strong indication a good analysis accompanies communication skills.
A great storyteller: There couldn't be a better conveyance of content than through storytelling. Storytelling engages the reader and connects them to the information.
These Medical writing courses in Pune will help you gain hands-on experience and explore your potential as a writer.
Are you a complete novice in medical writing? Or an aspirant seeking to take the first baby step to the understanding of the writing and its aspects to the learning? Henry Harvin 9 in 1 course is an extensive course involving writing topics related to the Healthcare Industry and drug development.
What will you learn?
Introduction to Medical Writing
Scientific Writing
Drug Development Process-An Overview
Pre-clinical/Non-clinical Writing
Medical Writing for Clinical Trial
Medical Writing in the post-marketing phase
Guidelines to publish clinical data
Pharmacovigilance
Regulatory Strategies (Self-Paced)
Complimentary Module 1: Soft Skills Development
Complimentary Module 2: Resume Writing
Who are my trainers?
Your mentors are expert trainers who have 10+ years of experience in Medical Writing. Also, they are individuals who have trained over 900+ individuals globally.
Course Format:
Training
Projects
Internship
E-Learning
Bootcamps
Hackathons
Course Goal:
Apart from the basic syllabus, Henry Harvin launches you with the knowledge that assures you to nurture you with holistic learning. Henry Harvin promises learning that traces its benefits even after the completion of the course. Rest assured to bag in these goals with HH'S Medical writing courses in Pune:
Give a boost to skills as a Medical Writer with 16-Hours Live Virtual Training
Be aware of the ethics in scientific communication
The importance of a scientific background
Necessary traits to succeed at freelance medical writing
The steps required to build a successful career in Medical Writing
Elements of Medical Terminology
Learn diverse Genres of medical writing
Effectively communicate the medical details to the nonmedical audience
What medical writing is and what it is not
Essential Ethics for Medical Communicators
CMW Certification
100% Placement, Internship, and Project Support
Fees:
INR 15,000
Other courses by Henry Harvin to go well with Medical Writing courses in Pune:
Digital Marketing
Research Writing
2. Symbiosis School for Open and Distance Learning
Programs at SSODL are meant to equip healthcare professionals with the appropriate tools to survive this age of fierce competition and specialization. Symbiosis School for Open and Distance Learning (SSODL) is a constituent of Symbiosis International deemed to be a University (SIU).
The institute offers 14 different programs in various fields such as Healthcare, Management, Tourism, Nursing, Planning & Design, Medical, and many more. Earn a certificate of completion from Symbiosis school for open and distance learning and get Placement assistance post the program. Rest assured to bag in these goals with Symbiosis's Medical writing courses in Pune:
Course Goal:
Get qualification as a medical and scientific writer who can accurately script and interpret complex medical, research, and statistical data & tailor the information for regulators, policymakers, the scientific community, investors as well as the general public.
Provides a clear way to the alluring career path for aspiring academicians, post-doctoral students, scientists, and researchers offered by Healthcare domains like pharma, medical device companies, clinical research organizations, academic institutions, and publishers.
Provision of Proficiency in medical and scientific writing- a prerequisite now for teaching career aspirants.
Comprehensive insights on medical, regulatory, and scientific writing to those aspirants wishing to add significant value to their careers.
Who are the trainers?
Contents developed by experts from academia and industry
Course Format:
24×7 Learning Management System
Experiential learning by way of project work/case studies
Eligibility for Symbiosis's Medical writing courses in Pune:
To get eligible to apply for its Medical writing courses in Pune, Symbiosis requires candidates with graduation degree in life sciences or medical sciences from any recognized university.
Fees:
INR 27,500 with INR 750 as a One-time payment
3. Biomad Informatics
Its Online Medical writing courses in Pune consist of online Medical Writing training / online Scientific Writing training for students across the Globe. BioMed Informatics comes off as one of the best Medical writing courses in Pune and also bag in the position as the best training center for Medical writing courses in India.
Biomad's Medical writing course features include Interactive one-to-one online live sessions, one faculty/student, Regular/Fast track/Weekend, Flexible timings, Online Training via Skype/TeamViewer with course material, and resume preparation tips.
Course Curriculum
Biomad Informatics offers a vast course curriculum
Clinical Study Reports (CSRs)
Clinical Study Protocol
Clinical Protocol Amendments
Clinical Trial Reports
Patient Safety Narratives
Narratives for Adverse Drug Reactions & Adverse Events
Regulatory Documents
Quality Checks QC / Quality Review QR
US FDA Guidelines
EU & Other Foreign Regulations
Drug Development Process
Global Regulatory Submissions
New Drug Application (NDA)
IND Submissions
Abbreviated New Drug Application (ANDA)
Institutional Review Board (IRB)
Electronic Code of Federal Regulations (eCFR)
Course Goal:
Review Clinical Study Reports (CSRs)
Review Clinical Trial Protocol
Review Informed Consent Forms, Case Report Forms
Clinical Data Quality Check
Writing Patient Safety Narratives
Gain knowledge about Drug Development Process
Quality Review of Regulatory submission documents
Review IB, SOPs
Gain knowledge about US FDA/EU/ICH-GCP Guidelines
Review Regulatory Submission Documents
Review of Aggregate Safety Reports: PSURs), (PBRERs), (PADERs), Development Safety Update Reports (DSURs)
4. Clini India
CLINI INDIA is an academy with a good reputation in the clinical research industry. It offers Full time, Part-time, and e-learning training in Clinical Research education. The academy offers a wide range of Training Programs in Clinical Trial Management, Clinical Data Management, Pharmacovigilance, Medical Writing, and Regulatory Affairs.
Its mission is to contribute to India and the World through excellence in scientific and technical education and research. With top-notch courses such as Medical writing courses in Pune, it stands to serve as a valuable resource for industry, and remain a source of pride for all Indians.
Other offerings:
Free Study Material
Placement Support
Resume Development
Interview updates
Dedicated cell for Pre-placement assistance
Eligibility for Clini India's Medical writing courses in Pune:
MBBS/ BDS/ BAMS/ BHMS etc-Candidates
Engineering Graduates
Candidates with working experience in the health/ pharmaceutical sector.
Candidates engaged in clinical research and related operations
5. Medical Writing for Healthcare Professionals
This Medical writing course for Healthcare Professionals by Alex Evans aims at healthcare professionals. To help you get some extra cash and hone clinical skills, it also aims as a resume booster for such individuals.
Enroll in Medical writing courses in Pune to get a lifetime to make a great investment in your development and growth.
What will I learn?
Maximize your job search to open the door to hidden and hard-to-find opportunities
Learn to pitch successfully to clients and build an impressive portfolio
Use tools and software to aid in medical writing
Learn to write articles for the web, CE monographs, and CE
Get hang of the business of writing
LinkedIn skills for self-promotion as a medical writer
Course Format:
4.29 hours of on-demand lecture videos ( 32 lectures, 4h 29m total length)
9 articles
7 downloadable resources
Assignments
Fees
The fees for the Medical writing courses in Pune is INR 1,699
6. Ingenious Healthcare
A company that specializes in healthcare education and training, Ingenious Healthcare offers specialized Medical writing courses in Pune. With a mission to graze to perfection the clinic research experts and passionate, it offers interdisciplinary courses in clinical research education.
Course Goal:
Job placement
Practical knowledge
Learning through an experienced staff
Classes Format:
Online Classes (E-learning)
Offline Classes
Fees: NA
7. KCRI (Karnataka Clinical Research Institute)
KCRI works towards its vision of training candidates in various fields. One of the Best Training Institutes, KCRI offers one of the best training for Clinical Research. With a motive to get the learner to cross the threshold between learning and professional life, it takes a 360-degree grooming initiative of the learner. All this is to make sure that the learner gets away not only with flying colors in learning but also in employment skills.
What will you learn?
Intro and overview to Medical Writing
Different Documents And The Requirements In Medical Writing
Educational Medical Writing
D Publication Writing
Development Of Writing Skills In Educational And Regulatory
Managing The Review Process Different Specialties In Medical Writing
Policy Writing And Grant Writing
Good Writing Skills
Writing & Organizing A Scientific Journal Article
Fundamentals Of Good Medical Writing & Types Of Medical Writing
Prerequisites Of Medical Writing And Qualities To Become A Medical Writer
SOP, Protocol Documents
Regulatory Medical Writing
Writing Flow And Cohesiveness
Documents In Medico-Marketing
Technical Communication
Writing For Academia And Hospitals
Regulations And Industry Standards
Preparing Scientific Abstracts And Posters
Who are my Trainers?
Industry expert trainers with domain expertise.
Eligibility for KCRI's Medical writing courses in Pune:
Degree holders in
Bioscience/Life Sciences
Medicine
Pharmacy
Chemistry/ Biostatistics / Bioinformatics
Nursing / Allied Health
Students in the final year of graduation are also eligible to apply for KCRI's Medical writing courses.
Duration:
KCRI's Medical writing courses in Pune are of 2 Month duration.
8. Institute of Good Manufacturing Practices India (IGMPI)
IGMPI offers an Executive Diploma Programme in Medical Writing. The Medical writing course by IGMPI ensures your convenience in putting forth an efficient learning format and teaching skills.
What will I learn?
Introduction to Medical Writing (Types and Requirements)
Writer's Role -Need or Basis of Medical Writing
Tools Used for Medical Writing- Reference, Writing Style, and Resources
Medical Writing for Clinical Research Industry (Designing and Preparation of Protocols, ICDs, CRFs, etc)
Writing for Regulatory submissions and Drug Promotion Activities (IND, NDA, BLA, SNDA, ANDA)
Dossier preparation in CTD Format, eCTD Submissions
Scientific Writing (Manuscript, Abstract writing, review articles)
Documents in Medico Marketing
Achieving Flow and Cohesiveness
Managing the Review Process (Quality Control Check/ProofReading Concept)
Judicial/ Copyright Issues in Medical Writing & Unethical Practice
Ethics and Ethical Guidelines for Clinical Trials and Good Clinical Practice (GCP)
Clinical Trials -Latest updates: New Drugs and Clinical Trials Rules, 2019
Industry-Based Case Studies
Eligibility for IGMPI's Medical writing courses in Pune:
Graduation/ B.tech/ B.Sc. in Microbiology/ Life Sciences/ Botany/ Zoology/ Food Science/ Food Technology/ BE/ B.Pharma/ MBBS/ BDS/ BHMS/ BUMS/ BAMS or any other discipline.
Duration
IGMPI's Medical writing courses in Pune are of 6 Month duration. This includes tenure applicable for examinations as well as case study completion.
Fees
Online Mode
PG Diploma: INR 35k
Executive Diploma: INR 25k
Industry Diploma: INR 25k
Conclusion:
Your first step towards a fulfilling writing career ends here. This small but significant step, I hope, opened for you doors to some great Medical writing courses in Pune. Not everyone can convey their hobby into a profitable career. But as a medical writer, you can! In this article, I have numbered Medical writing courses specially designed for aspiring writers aiming to take their skills to the next level. With an increasing demand for skilled content creators, these courses are likely to open new doors once you complete them.
Meanwhile, if you are pursuing any of the Medical writing courses mentioned above, you can also bag extra experience and certificates with medical writing internships.
What courses go well with Medical writing courses?
Marketing, Creative writing, Journalism, and Science communication.
      
   
What skills must I acquire as a Medical Writer?
Apart from expert medical knowledge, research and storytelling skills are important to have. A medical writer should also possess great communication and analytical abilities.   
 
How bright is the job outlook for medical writers?
As per the Bureau of Labor Statistics, demand for technical writing jobs looks to increase by 11% from 2016 to 2026.
Do I need a doctorate to become a medical writer?
No, most medical writers begin with a graduate degree.