What is IFRS?
IFRS represents the International Financial Reporting Standards. IFRS courses represent a prestigious degree for accounting professionals all over the globe. This course furnishes students with the framework and knowledge of the International accounting level. Students need to work in the field of accounting, budgeting, analysis, financial statements, etc.
The IFRS course is presented by the International Accounting Standard Board, so it is excepted globally. Now, India has brought up IFRS and Ind-AS courses for all chartered accountants and finance professionals so that International Financial Reporting Standards are practised all over India.
This is the reason ACCA and CA students pick up this course while undertaking jobs or other courses. IFRS courses are offered as IFRS certification and IFRS diplomas.
Now know the details related to what is IFRS (certificate and diploma)
IFRS Certificate Course:
The IFRS certificate course is a two-month course that delivers a brief introduction to international financial reporting. It also delivers the foundation of the international accounting standards board (IASB), in addition to roots and recent changes, modified and future developments.
IFRS certification course will enrich the students with the skillset and ability to gather the changes introduced and implement IFRS in their company.
 Candidates who have a previous background in financial reporting can apply for this course. IFRS certificates can also be followed by qualified accountants and auditors.
 IFRS Diploma Courses: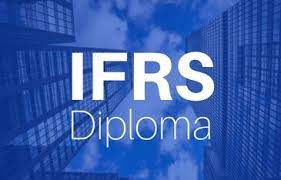 This is a short course that maximum continue for a three to six months period. It is specially planned for professional accountants to make them ready for the IFRS examination held globally. It is one of the most highly reputed courses and is accepted all over the world. The candidate must have a bachelor's degree and two years of experience as an accountant to apply for this certification.
Students will learn the blueprint of international accounting through this course. They will be able to prepare financial statements like subsidiaries, associates and joint agreements, moreover, they will learn disclosure requirements for companies and financial notes and reports.
Financial professionals like Chartered accountants, semi-qualified CA, Company secretaries, semi-qualified CS, ICWA, Finance Managers, MBA Finance, Chief Accountants, etc pursue this diploma course.
Bachelor in IFRS Course:
Usually, bachelor courses are not available in IFRS. A bachelor's degree in accounts or finance is the only criterion. This is a three-year course in BCom accounting and finance.
 After completing class 12 grade in commerce or science stream one can pursue the BCom courses. The candidate needs a minimum of 50% in 10+2(commerce or science stream). One can complete the bachelor in IFRS course within 2000 to 4 lakh per annum. After completing class 12, most of the students don't know what is IFRS course so, for them this blog will help to know the IFRS course.
Post Graduation/master's degree in IFRS course:
  A master's degree in accounting can help them to take admitted to this course. There is no official master's course in IFRS(ACCA). Usually, the master's course duration is 2 years. After completing BCom or BBA infinite and accounting one can take up a master course. average fees for master's in IFRS courses range from 8000 to 1 lakh per annum. Early you know what is IFRS then you can enrol right after the master.
Aim of the course: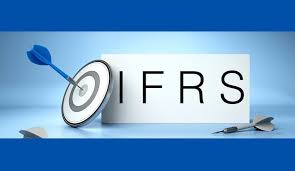 This IFRS course is one of the most updated structured courses. It has been developed to solve the new age's financial problems. In this course, one can learn detailed knowledge of the international financial reporting and accounting skills demanded in the world.
     The major objectives of the IFRC course:
●     Improve the worldwide application of finance appropriately.
●     Students will learn and grow critical thinking abilities.
●     Framework designed for the demand of emerging businesses and SMEs and MSMEs.
●     To conduct a union of NationalAccounting Standards and IFRS to produce high-quality solutions.
Who can take this course?
●     Accounting and finance experienced people who worked for multinational corporations, post parents or subsidiaries have been assigned IFRS.
●     Candidates who have practised audit or assurance services to any company that has earned the international financial reporting standards (IFRS).
●     Semi-qualified CA, CS, ICMA, Chartered Accountant, Company Secretary and other financial professionals.
●     Finance Manager and Accountant
●     MBA financial professionals, professionals in Equity, Merger and Accusations.
Eligibility for IFRS course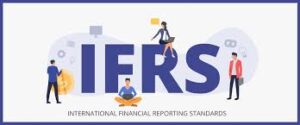 We will discuss the IFRS course eligibility criteria for IFRS certification and the IFRS diploma of 2022. Anyone compulsory qualifications you need to prove within the following criteria to qualify for the admission:
●             Students must have an educational background in financial reporting.
●     ACCA certified professionals
●     A person should have three years of experience in accounting to be eligible to pursue the diploma in IFRS course.
●     Two years of accounting experience and a degree related to the field. In addition, candidates can get exemptions in Business Law(LW) exams for ACCA.
●      Two years of experience in any accounting branch. Also, an International Financial Reporting from ACCA.
IFRS Course Syllabus
This course furnishes students with the framework and knowledge of the International accounting standards. The IFRS course will teach you to apply important financial concepts and the principles that support them. Here is the detailed syllabus of IFRS-
International source authority
A.    The international accounting standards board (IASB) and the regulatory framework.
   2.   Elements of financial statement.
 A. Revenue recognition.
B.    Property, plant and equipment.
C.   Impairment assets.
D.   Leases
E.    Intangible assets and goodwill
F.    Inventories
G.   Financial instruments
H.   Provisions, Contingent assets and liabilities
I.      Employment and post-employment benefits
J.     Tax and financial statement
K.    The effects of changes in foreign currency exchange rates
L.    Agriculture
M.   Share-based payment
N.   Exploration and evaluation expenditures
O.   Fair value measurement
3.  Presentation of financial statement and additional disclosures
Presentation of the statement of financial position, the statement of profit and loss and other comprehensive income and the statement of changes in equity.
Earning per share.
Events after the reporting period
Accounting policies, change in accounting estimates and errors
Related party disclosures
Operating segments
Reporting requirements of small and medium-sized entities (SMEs)
4.  Preparation of external financial reports for combined entities, associates and joint arrangements.
Preparation of group consolidate external reports
Business Combinations – intra-group adjustment
Business Combinations – Fair value adjustment
Business Combinations – associates and joint arrangements
Complete disposal of shares in subsidiaries.
Highlighted points of IFRS syllabus:
●     The core of financial statements
●     International sources of specialist
●     Delivering the accounts and additional disclosures
●     Constructing external reports for combined entities, associates and joint arrangements.
Learning outcomes:
●     The candidate will be able to conclude, clarify and use the IASB's knowledge for financial reporting.
●     Implement guidelines for the companies in financial reports and notes and also broadcast them.
●     Construct group financial statements that consist of subsidiaries, associates and joint arrangements.
●     Maintain a financial reporting standard according to the key points of the company notes. These are benefits of knowing what is IFRS course.
Exam pattern of IFRS:
After knowing what is IFRS, now know the exam pattern.
The examination is evaluated by three hours, fifteen minutes written exam. The student should have at least 50 per cent or above in all the exam paper results. The exam takes place twice a year,i.e in June and December at the ACCA's exam centres. The exam paper is covered with twenty-five questions each carrying four marks.
Course fees
Various online institutions are there that provide IFRS courses. Ranges start from rupees 6,400 to 20000. Few institutions provide free IFRS courses. After you know what is IFRS detail fee, you can decide to enrol in which institution(free or paid )version.
Job and salary in IFRS course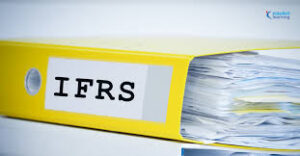 While knowing what is IFRS course, one should know about the salary and career in this field also.
The demand for IFRS professionals is increasing day by day, not only in India but also all around the globe. Since the companies are operating as per the IFRS standard, so they have IFRS expertise to help them to change the previous accounts to the new IFRS framework.
Nowadays every sector like banks and insurance companies, MNCs, and consultancy firms needs IFRS professionals to assist them in finance.
More career options in IFRS like:
●     Chartered accountant- responsible to handle all the financial reports in a business. They also present tabulate reports for the company to evaluate the expenses and make the decisions accordingly. The taxes section for the company is maintained by them. Salary expected minimum of 8 lakh per annum.
●     Corporate Secretary( CS)- They are responsible for legal files of the corporation including disclosure to shareholders, account information, tax obligation and annual and quarterly earnings. They also help the board of directors to gain knowledge on applicable regulatory issues and provide the corporation work under the bounds of the law. salary expected minimum of 700000 per annum.
●    Cost accountants- They study and guide the type of operation and materials that are cost-effective for the company. The minimum salary is expected around 6 lakhs.
●       Chartered Financial Analysts (CFA)-  Their work is to guide their client in improving the financial performance of the company and also to monitor the performance of the company by continuously tracking the status, studying all the data, using the latest financial models and repairing the transactions. After detailed analyses, they provide the solution. Salary expected minimum of 740000 per annum.
●    Chartered financial planners( CFP)–  They work with individuals to support them to manage income, money and expenses. They can work independently or under a financial institution.  
4. IFRS professionals are hired by top Global auditing firms, where they can earn around 1500000 per annum. The accounting Consultants can expect a salary of around 1900000 per annum. With a growing experience of seven to eight years, the salary can be increased up to 20- 25 lakh per annum. This is the positive side of knowing early about what is IFRS.
Summary
The scope of IFRS in India as well as in the world has been increasing immensely in the last few years.IFRS certified professionals are hired by the best companies like BDO, Grant Thornton, EY, KPMG, Deloitte, PWC, TCS, HSBC etc.  IFRS certified candidates are highly in the demand for the economy, they only can identify and enforce IFRS as per the standard of Ind-AS and ACCA levels. If you aim to expand your knowledge in the field of International accountancy or want to become a  global chartered accountant then students should know the IFRS course. To become an IFRS expert one needs to be always updated with the latest guidelines and high-quality IFRS financial statements.IN one statement what is IFRS, It is a short term course and a full job-ready course that enhances your CV. It also has flexible time slots so that everyone can continue this course.
Recommended Reads:
Frequently Asked Questions
When can I enroll in the IFRS course?
IFRS  is a course for accounting professionals. The candidate should have a degree in the accounting field and at least 2 years of experience certificate.
How important is the IFRS course in India?
IFRS has set a standard in accountancy all over the globe. So India has also started to follow that standard. They have revised the syllabus as per the ACCA syllabus.
How many countries follow IFRS standards?
IFRS Is used in 120-plus countries. Especially in European countries, Asia and South America.
What is the time period of the IFRS  course?
The duration is 1 year and a total of 25 models are there.
What is the chance of getting hired by an MNC after completing the IFRS course?
MNC need IFRS  candidates to work for the company according to the IFRS ACCA standard. so a large number of MNC are hiring IFRS professionals all over the world.