Looking for courses that can help you become a fluent Spanish speaker? Then you are at the right place!
Spanish is currently the official language of more than 20 countries and has over 470 million speakers around the world. It is the second most spoken language in the world with the first being Mandarin Chinese.
Today the world has become a global marketplace and in this global marketplace knowing multiple languages can be a huge asset. Especially when we are talking about the second most spoken language in the world.
Whether you have a passion for travelling or you have ever dreamed of studying, working, or living in a Spanish-speaking country – learning Spanish would be an ideal choice for you. Learning Spanish can also improve your personal, professional, and business opportunities. 
Top 10 Spanish Language Courses in Mumbai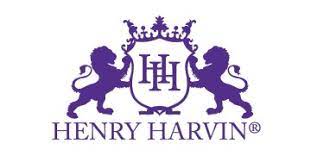 Henry Harvin is a leading career and competency development company. The company is in the business of training, higher education, skill development, content services, etc. The Spanish Language Training Course offered by Henry Harvin is formulated to equip learners with excellent knowledge of Spanish and to enhance the interpersonal skills of the candidates.
Key features:
Get trained by native experienced Spanish trainers with 15+ years of experience.
25000+ vocabulary and building blocks of Spanish grammar.
1-year membership to the Henry Harvin Language Academy.
Guaranteed placement.
Internship assistance for the complete practical learning experience.
Get certified by the Government of India recognized and award-winning institute.
Work on projects in the Spanish language and implementation.
The Spanish Language Training course at Henry Harvin is divided into 6 levels ranging from the beginners level to the upper advanced one. The six levels with their details are mentioned below:
A1 The Beginners Level:  The Beginners level is all about  understanding the basic phrases and the most common expressions used in Spanish.

Duration and Fees – The duration of this level is 30 hours of live training with the fees being INR 9500/-.
A2 The Upper Beginners Level: The Upper Beginners level focuses on learning to communicate a simple exchange of information while gaining a better understanding of the different types of sentences and expressions.

Duration and Fees – The duration of this level is of 30 hours and the fee is INR9500/-.
 B1 The Intermediate Level – This level helps the students in developing the skills of writing, reading, and listening in order to be able to structure sentences in the Spanish language.

Duration and Fees – The duration of the course is of 40 hours while the fees being INR12500/-.
B2 The Upper Intermediate Level –  This level is all about Spanish dialects and complex texts. It helps in developing the skill of creating long speeches and smoothly explain complex thoughts in Spanish.

Duration and Fees – The duration of this level is of 40 hours and the fee is INR12500/-
C1 The Advanced Level – The Advanced level focuses on training the students in such a way that they can express their ideas fluently and use language flexibly and effectively.

Duration and Fees –  The duration of this level is of 40 hours and the fee is INR15000/-
C2 The Upper Advanced Level – The Upper Advanced Level is training the students to a level that they can understand everything written or spoken in Spanish at ease.

Duration and Fees – The duration of the Upper Advance Level which is also the last level of Spanish Language training course at Henry Harvin is of 40 hours with the fees being INR15000/-
Other Related Courses
Media Coverage
Henry Harvin® Spanish Language Course Ranks #1 in India by Indian Express, Daily Hunt, United News of India, APN Live, Times Education
2. Udemy: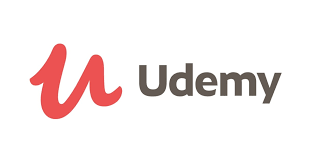 Founded in May 2010 by Erin Bali, Gagan Biyani, and Octay Caglar, Udemy is a massive online course provider. With the mission of the company being 'improve lives through learning', it now has more than 155000 courses on the platform with over 40 million students.
The Mastering Spanish from Beginner to Advance; Ultimate course offered by the platform is designed to help anyone – from absolute beginners to people with previous knowledge of the language – to become fluent in the language.
Key Features:
Get 37 hours of on-demand video lectures.
Lifetime access to all video lectures.
Learn from a trainer who is a native Spanish speaker and has over 10 years of experience.
Get certified after the successful completion of the course.
Access to over 200 Quizlet lesson sets.
Learn over 4000 Spanish phrases and words.
Have the ability to conduct daily life conversations in the Spanish language.
The course consists of six different parts which are as follows:
Introduction.
Beginner.
Elementary.
Intermediate.
Upper-Intermediate.
Advanced.   
Topics Covered:
Vocabulary and phrases.
Sentence structures and grammatical rules.
Reading and Writing in Spanish.
Learning to sound and speak like a native Spanish speaker.
The Course instructor is Hugo Garza who is a native Spanish speaker from Mexico and the US. he has over 10 years of experience in language learning and considers it as his hobby. He is fluent in various languages including Spanish, English, French, German and Italian.
Fees and Duration:
Fees and Duration of this Course is mentioned below –
Fees – INR3520/-
Duration – 37 hours
Other Related Course:
Complete Spanish Course: Learn Spanish for Beginners
Complete Russian Course: Learn Russian for Beginners
Complete Polish Course: Learn Polish for Beginners
3. Fluent Fast Academy (Spanish Language Course in Mumbai)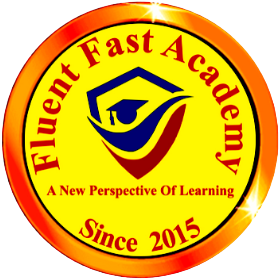 Fluent Fast Academy is a language training institute. The Academy was established in 2015 and has been providing foreign language training ever since. It focuses on providing high-quality and effective sessions while making teaching fun and enjoyable.
The Spanish language training course in Mumbai at the Fluent Fast Academy has four different levels ranging from beginner to advance. Students can choose from the provided levels based on their existing knowledge in the language, or start the beginner level if they have no prior knowledge of the language.
The Four Levels provided by the academy are as follows:
A1 Level for Beginners
A2 Level for Intermediate.
B2 Level for Upper-Intermediate.
B2 Level for Advance. 
The A1 level is for anyone who knows nothing about the language. It focuses on the usage of simple and familiar everyday expressions. By the end of this level, students will know simple interactions like introducing themselves or asking and answering questions on personal details. The duration of this level is of 2 months.
Topics Covered:
Grammar.
Exercises.
Listening.
Speaking.
Vocabulary.
Reading.
Other Related Courses:
A1 – A2 levels French Course.
A1 – A2 levels German Course.
English Fluency Course
4. Duolingo: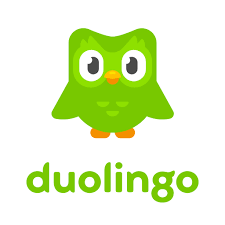 Duolingo is a language learning website and app which was first founded in November of 2011. The website and app are accessible across the world without any charge. However, the company also offers a premium add free service with a fee.
The company's mission is to provide personalized education which is universally accessible while making learning fun. The platform believes in true equality as it can be used by the richest man in the world or public school students in developing countries; all for free.
Learning is definitely fun with Duolingo as it uses bite-sized lessons which are more like a game than a textbook. The 5-minute lessons provided by Duolingo cover everything – from the most common phrases to unexpected and quirky ones. It uses a machine-learning algorithm to make learning personalized for the 500+ million learners on the platform.
Other Languages Offered:
French
Italian
Portuguese
5. Coursera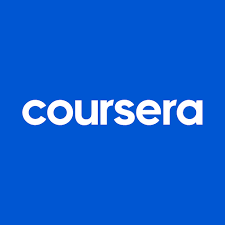 Coursera is a global online learning platform founded in 2012 by Daphne Koller and Andrew Ng. The company 'envisions a world where anyone anywhere has the power to transform their lives through learning'. The platform offers hundreds of free courses under various domains. It has partnerships with over 200 leading universities and companies. The company is said to have about 82 million learners on the platform and over 6000 campuses and businesses.
The Learn Spanish: Basic Spanish Vocabulary Specialization  Course provided by the platform includes the basics of Spanish like common expressions, pronunciation, and grammar. The course also helps the students to build a vocabulary of 1500 most commonly used words in the Spanish language.
Key Features:
The course is offered by the University of California, Davis, and includes the following features:
Students get a self-paced learning option.
Get video lectures and reading content.
Get certified by the end of the course.
Learn through a flexible schedule.
Learning with the help of practice quizzes and graded quizzes with feedback.
Work on graded assignments and receive feedback.
 The course instructor is Robert Blake who is a professor of Spanish Linguistics at UC Davis and the director of Davis Language center. He was also named a member of the North American Academy of the Spanish Language in 2004 which made him a corresponding member of the Royal Spanish Academy.
Other Related Courses:
Spanish for successful communication in Healthcare settings
English for career development 
Chinese for beginners
Japanese for Beginners
6. TheSmartLanguage.com – MAITRISE (Spanish Language Course in Mumbai)
Maitrise is a platform that conducts online language training for students as well as corporate clients. It makes language learning fun and helps students to get fluent in the language. It was established in the year 2008 and has trained about seven thousand students over the last thirteen years.
Key Features:
Learn through live online group sessions with native speakers, certified trainers, and classmates from around the world.
Apart from regular classes the platform also prepares students for international certification tests like DELE and SIELE.
Attend weekly live sessions where language is made fun. These sessions are called conversation parties where various activities are conducted like watching movies, debates, quizzes or live city tours.
Get the facility of huge flexibility. After registration, the course remains valid for 2 years. The course can be rejoined as many times as you want within this period.
Get session recordings if you miss a session.
Access to a huge amount of exercises and videos.
Guaranteed placement support after level B2.
The Fees for the A1 level course at Maitrise is INR9600/-
7. EdX: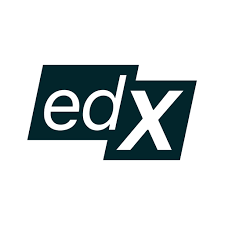 EdX is a huge online course provider which was first founded in 2012. It provides university-level, courses under a wide range of disciplines. One can avail it from Mumbai.
The platform now has over 35 million users and has issued over 1.5 million certificates. It has more than 3000 courses on the platform, about fifteen thousand instructors, and 160 partner universities. 
The company is grounded in its mission which is to increase the accessibility of high-quality education and enhance teaching and learning. They also commit to the advancement in teaching and learning through research.
The platform provides a course to start learning Spanish which is called Basic Spanish 1: Getting Started. 
Key Features:
The course is self-paced with an estimated time for completion being 7 weeks.
Introduces students to the A1 proficiency level of Spanish Language training.
The course uses various reference materials, cultural notes, grammar explanations, functions of language, and performance tests.
The course is free of cost with an optional paid upgrade available.
The optional paid upgrade includes certification at the end of the course, Graded assignments and exams, and unlimited access to the course materials.
The fee for the optional upgrade is INR3001/-
Other Related Courses:
A travel by Spanish America: Spanish for Beginners.
Foundations of Medical Spanish.
The Spain of Don Quixote.
8. Lets Talk India (Spanish language course in Mumbai)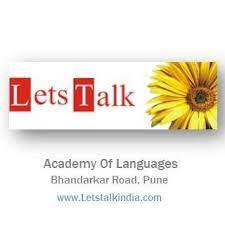 Let's talk India offers intensive language courses which prepare you to communicate in a particular language in a short amount of time. The courses are designed for anyone who is aiming to improve their communication skills in a particular targeted language. The let's talk academy was first established in the year 2004 and since then it has assisted more than seventeen thousand students.
Let's Talk Academy provides training in various languages including English, German, French, Spanish, and Japanese. It also provides courses on developing the voice and accent of that particular language.
The Spanish language course at the Let's Talk academy has five levels ranging from A1 – The Elementary Level to the C1- Advanced level. It also has four types of training which are as follows:
Group Training – where training is delivered in a group of 8 to 10 students.
One to One training – This is for learners who require individual personalized training.
Private group training – which is for a group of students who are at the same level and wish to study together. 
Key features: 
The course includes two assessments that put the students' knowledge at a test.
It helps in enhancing reading, writing, listening, and speaking skills.
 It expands your vocabulary and knowledge of sentence structure.
It includes various reading, speaking, and listening activities to help students in becoming confident speakers of the language.
Other related Courses:
English Language Course.
German Language Course.
French Language Course
9. Alison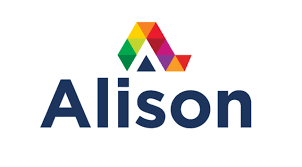 Alison is one among the world's largest learning platforms providing free education and skills training. The institution believes that free education has the power to transform lives.
The company was first founded in the year 2007 in Galway, Ireland, and has continued to grow ever since. Today it has more than twenty-one million learners across one-ninety-five countries. 
Alison is a free-of-charge platform that makes money through advertising, merchandise, speakers, and the sale of certificates and diplomas. The company abides by its four values i.e. empowerment, knowledge, inclusivity, and innovation.
The platform offers a Complete Spanish for Beginners course which includes two modules and is a five-hour course. The course includes topics which are as follows:
Basic Spanish words and phrases and their pronunciation.
Basic sentence structure.
Describing people's personalities in Spanish.
Correct pronunciation of Spanish words.
Introducing yourself in Spanish.
10. Ace Global Institute (Spanish language course in Mumbai)
Ace global institute is one of the leading institutes providing high-quality education. It incorporates modern methods in teaching and improvising foreign language learning in a four-module-like structure which includes speaking, reading, writing, and listing as well as regular assessments and evaluation.
The Spanish language course at Ace global institute is aimed at helping students to clear the International Spanish examination, that is DELE which is accepted in Spanish-speaking countries for the purposes of tourism, immigration, employment, and University enrollment.
The institute provides the six levels of Spanish language training which are mentioned below:
A1 Proficiency – Beginner level.
A2 Proficiency – Elementary level. 
B1 Proficiency – Intermediate level.
B2 Proficiency – Pre – Intermediate level.
C1 Proficiency – Superior level. 
C2 Proficiency – Master level.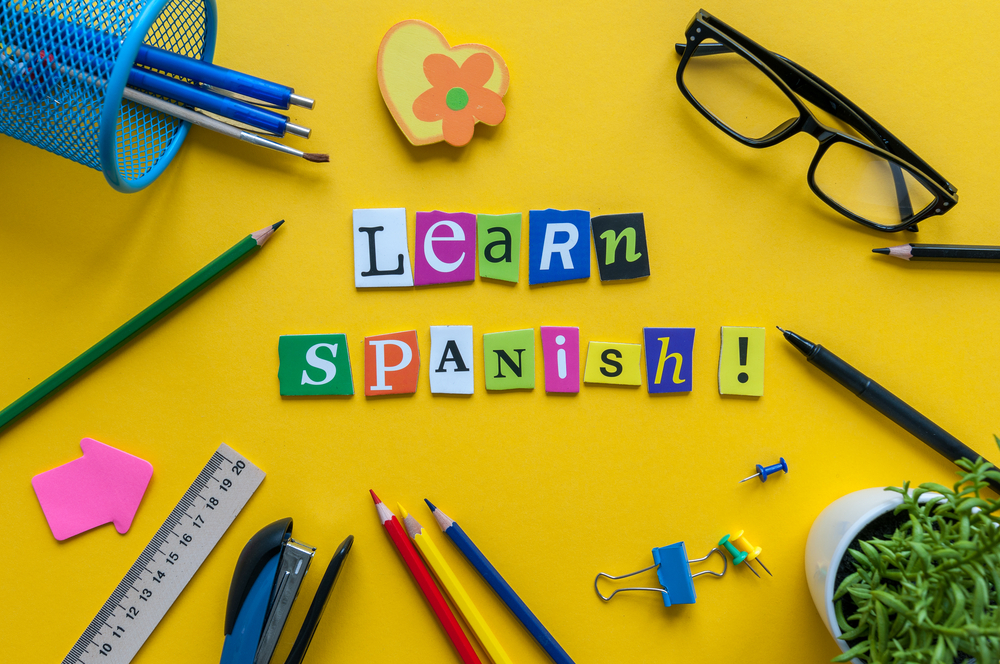 Recommended reads
French Language Course in Delhi
FAQs
How long will it take to attain a fluency level in Spanish?
According to an FSI study – it takes about 600 classroom hours to succeed in the extent of conversational fluency in Spanish.
Can I attain a level of fluency in Spanish in a year?
This is a very subjective question as it highly depends on the level of effort put in as well as the grasping power of the person. However, it is possible to reach a certain level of fluency in the language with a little hard work. (about 2-3 hours every day) It is possible to reach that level in even less amount of time if the person is surrounded by native speakers.
What level of Spanish is Considered fluent?
The C1 level of Spanish is considered fluent while the C2 level in achieving the same abilities as that of a native speaker.