We have all been there!!
We want to learn Spanish language but we have no idea where, to begin with. Even when we start, we are not sure about our aims, methods and the certification that is required to make that learning count in our resume. 
Hola everyone! So before we tell you the Top 10 Spanish language course in India, we need to make it amply clear in your mind as to why you want to learn this language. Spanish, amigos is among the three most commonly used languages in Europe and also the most commonly spoken language in Central and South America. It is spoken in more than 20 countries, thereby, making it the chosen language for over 500 million people.
Not only does learning a new language open you up to a new world and the culture of a country, but it also unlocks unlimited job opportunities for you as a linguist, traveller, translator, in BPOs, KPOs and in the Tourism and Hospitality industry as well. So if you are looking to expand your business in Latin American countries or planning to relocate overseas or simply wanting to have an enriching experience visiting these countries, Spanish will definitely prove to be the icing on the cake for you. 
So, let's dive into learning more about the top 10 Spanish language courses offered in India. But, hey, before we do that, let's get to know the types of Spanish courses that are available in India. Broadly speaking, they can be categorised into four types:
Spanish language certificate courses
Spanish language diploma courses
Spanish language bachelor courses
Spanish language PG courses
These courses are based on the six-level of Spanish proficiency ascertained by the Common European Framework of Reference (CEFR) for Languages.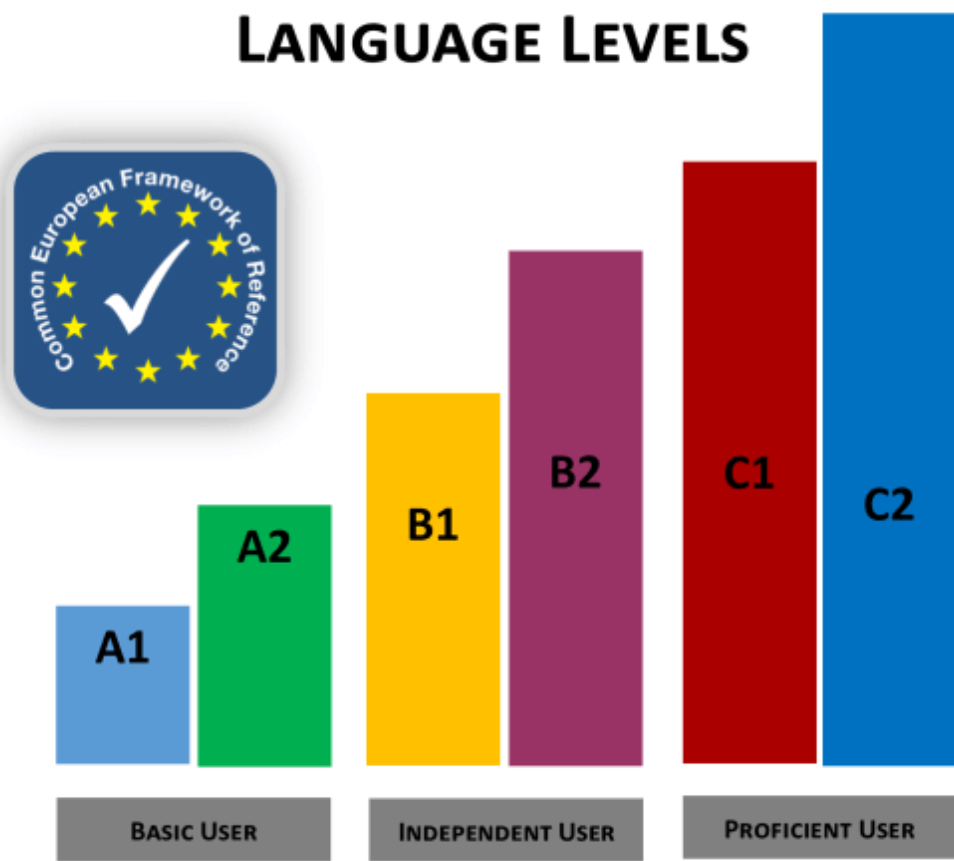 So without further delay, let's get to know the top 10 Spanish language institutes/ universities and the kinds of courses they are offering. 
1. Henry Harvin (Spanish Language Course in India)

Henry Harvin, one of the premiere, successful upskilling, training and development organizations of India has a dedicated language academy that offers a detailed Spanish language course in India.
About the course: the Henry Harvin Spanish language course training is a 6- 8 months long, online live interactive program that is designed to take the learner through the basics, intermediate and advanced levels of the Spanish language. The course curriculum has been designed keeping in mind the DELE and SIELE exams( Spanish-level proficiency tests. The course has been divided into six levels namely:
A1 (the Beginner ) – to gain a basic understanding of commonly used phrases and expressions of the language.
A2  ( the Upper Beginner)- to understand the different types of sentences and introduction to grammar.
B1 ( the Intermediate) – to acquire skills like reading, writing and listening to the language.
B2  (the Upper Intermediate)- will enable the student to learn complex texts and Spanish dialects. This will further improve the students' ability to communicate more effectively in the language.
C1 ( the Advanced )- learners will be able to read, write, comprehend and speak longer texts.
C2  ( the Upper Advanced) – learners will be able to express themselves fluently in the language and also understand all the content easily.
The learners get ample practice of Spanish language with proficient, native Spanish teachers and can also avail hands-on training in the language with live projects, internship and 24*7 access to LMS ( Learning Management System), GOI recognized Certification and even placement opportunities at Henry Harvin. Overall, its an all-encompassing course and among the best Spanish language courses one can pursue from the comfort of your home in India
Fee structure for the different course levels are given below:
A1 – ₹8999/-
A2- ₹8999/-
B1- ₹12000/-
B2- ₹12000/-
C1- ₹15000/-
C2- ₹15000/-
The course is currently available online and in cities like New Delhi, Pune, Mumbai and Chennai with Henry Harvin now having offices in more than 25 cities in India. It also has offices in Sri Lanka and USA.
Media Coverage
Henry Harvin® Spanish Language Course Ranks #1 in India by Indian Express, Daily Hunt, United News of India, APN Live, Times Education
2. Instituto Cervantes
Instituto Cervantes or the Cervantes Institute, New Delhi is a worldwide non-profit organization created by the Spanish Government in 1991. It aims to promote the study and teaching of the Spanish language and culture in non-Spanish countries. 
About the course: The Spanish Language Course in India held here are considered the best and the most credible in the country. The syllabus incorporates just the right foundation for teaching universal, well-spoken Spanish while honoring the variation found among the different Spanish-speaking communities. The Institute has also adapted its courses to be consistent with the levels established by the Common European Framework of Reference (CEFR) for Languages.
The classes have been broken down into the following categories as per proficiency level:
A. Basic User
A1 (Breakthrough)
A2 (Way-stage)
B.  Independent User
B1 (Threshold)
B2 (Vantage)
C.  Proficient User
C1 Proficiency
C2 Mastery
The courses have been divided into the following three broad categories:
Course type

Duration

Fees

Proficiency Level

Presential Courses

 
 
 

Super-intensive program

Five-week basic level (60 hours)

₹15500 ( weekday courses) 

16500 ( weekend courses)

A1

Intensive program 

Six-week basic level

₹15500-16500

A1

Regular program

Eight-week/ten week basic level 

₹15500-16500

A1

Video Conference courses

 
 
 

Intensive program 

Six-week course

₹15500 ( weekday courses) 

16500 ( weekend courses)

A2 

Regular 1 program

Eight-week course

Same as above

A1/B2

Regular 2 program 

Eight-week course

Same as above

A2/B1

Regular 3 program 

Ten-week course

Same as above

A1,A2,B1,B2,C1,C2
Besides the above-mentioned, the institute also has Blended courses which are a mix of online live-instructor-driven classes and self-paced study. The institute has also developed the DELE, Diploma in Spanish as a Foreign Language (Diplomas de Español como Lengua Extranjera: DELE), the only officially accredited and internationally recognized certificate for Spanish as a foreign language, issued by the Spanish Ministry for Education and Professional Training.
3. Spanish Courses in Delhi University  (Spanish Language Course in India)
The University of Delhi, one of the most coveted universities in the country, offers Spanish language course in India both at the University and College levels. Many colleges, here provide part-time certificates, diplomas, and advanced diploma courses in the language.
If you are interested in pursuing Spanish as a Discipline Course,  two Colleges in DU namely 
Delhi College of Arts and Commerce and Jesus & Mary College offer the same. Spanish can be taken as a Discipline paper in the BA Program and the generic elective paper in the BA (Hons.) course.
The colleges that offer Certificate and Diploma Courses in Spanish have been listed below:
St Stephen's College- Certificate, Diploma, and Advanced Diploma options available.
2.  Daulat Ram College – Certificate, Diploma, and Advanced Diploma available.
3.  Acharya Narendra Dev College – Certificate, Diploma, and Advanced Diploma.
4. Delhi College of Arts and Commerce – Certificate and Diploma.
5. Shyam Lal College- Certificate and Diploma.
Besides the above-mentioned, Ramjas College, Mata Sundri College, Miranda House, SGTB Khalsa College and Hindu College also offer certificate courses in Spanish.
In addition, the Department of Germanic and Romance Studies, Arts Faculty (DU) is also one of the distinguished places for  Spanish courses in Delhi. It offers BA (Hons), MA, M.Phil., and PhD in Spanish.
Students of this department are chosen every year for scholarships to study and undertake research work in Spain, Mexico and other Spanish-speaking countries. The Post Graduate courses focus not only on building proficiency but also enhance translation skills and help students learn deeply about the history, culture, and literature of Spain.
Fees range from ₹20,000-22,000/-
4. Spanish Degree course at JNU (Spanish Language Course in India)
The Jawaharlal Nehru University, another leading University of India boasts of an established 
Centre of Spanish, Portuguese, Italian, and Latin American Studies (CSPILAS) which offers a multitude of courses like  BA, MA, M.Phil, and PhD in Spanish. All courses offer a multidisciplinary curriculum specializing in literature, language, and culture of Spain, Latin America and translation studies. 
The BA ( Hons) course is a 3-yr program aimed at not only imparting proficiency in both spoken and written Spanish but also includes language laboratory and film shows, to develop a sense of the Spanish culture and literature among the students.
The MA programme is a 2-yr comprehensive course in Spanish that also imparts knowledge of Spanish and Latin American literature, translation and interpretation studies, and language teaching methodologies.
The MPhil and doctorate programs are aimed at encouraging independent research and in-depth study of the Hispanic domain as they help students build their area of specialization in the language.  
The fee structure is extremely nominal for all above-mentioned courses.
5.  BVB (Jawaharlal Nehru Academy of Languages)
Established in 1958, Bharatiya Vidya Bhavan's Jawaharlal Nehru Academy of Languages is one of the oldest, most renowned institutions and definitely owns a place in the top 10 Spanish language courses in India.  
The 3-year Spanish course is split into six semesters of 5 months each. Students clearing the examinations after the 2nd, 4th, and 6th semesters are awarded certificates, diplomas, and advanced diplomas in Spanish. 
Fees: ₹14,500/- per semester
6. Instituto Hispania (Spanish Language Training in India)
Established in 1997, Instituto Hispania, New Delhi is reputed to be amongst the top Spanish language course providers in India. It is well-known for its exceptional pedagogy and teaching quality with highly experienced Native and Non-Spanish teachers as well. With centers now in Mumbai, Pune, Bangalore, Chennai and Trivandrum this institute has ascertained its reach in the country. Moreover, it has also started delivering Spanish language courses online.
Instituto Hispania's Spanish language course in India is divided into 8 levels, ranging from Hispanic Uno (A1) to Hispanic Ocho (C1).
It adheres to the standards established by the CEFR and International Spanish tests like DELE, SIELE, and DIE.
Moreover, they also provide one-on-one classes for tourism, business or technical Spanish. Their classes can be further restructured to suit the need of the learner. 
Fees-  ₹ 15,300/- for each level. 
7. Institute of Spanish Studies
Institute of Spanish Studies is a dedicated Spanish institute and a SIELE authorized center in India.  It ranks among the top Spanish language course in India. It offers classroom as well as online Spanish classes, the official and internationally recognized certification, SIELE,  Study Spanish in Spain program and many cultural, literary and academic activities throughout the year.
 The institute has weekday and weekend classes for working professionals.  It also provides Employment Oriented Courses to students who are willing to make a career in the Spanish language. 
The unique curriculum not only encourages students to learn the language but also to develop them into confident professionals who can communicate and express themselves freely, in the Spanish language, globally.
The language course has been divided into 12 levels depending upon the proficiency levels and fees ranges between ₹14750/- to ₹30,000/-
With its branches in Bangalore, New Delhi, Kolkata, Hyderabad, Mumbai, Pune, Chennai, Kolkata, Varanasi, Patna and Ahmedabad, it is making ' learning Spanish' a reality for many Indians.
8. Academia de Espanol (Spanish Language Course in India)
The Academia de Espanol, Mumbai, founded in 1998 is an accomplished Spanish language Institution that offers an array of services linked to the Spanish language industry in India.
As an official FIDESCU and SIELE accredited school, it provides Spanish language courses based on the Common European Framework of Reference for Languages (CEFR). The CASA Program or the Spanish language course, here,  has been divided into six, very-refined levels. At the end of each level, an exam is conducted to assess the student's performance to progress to the next level.
The USP of this institute is the one-on-one teaching facility it provides. Students can walk into the institute and attend classes at any day, any time with no batch commitment. It has also switched on to the online mode of classes owing to the pandemic. 
These classes follow the same academic program as the in-person classes. They cover all aspects of Spanish language learning; speaking, reading, writing, and listening.  A limit of only 5 students per virtual class has been set to provide individual attention and encourage interaction in the class. A total of 60 hours have been allocated to each level and students can access class recordings in case they happen to miss any class.
Fees- ₹14000/- to ₹22,000/- depending on proficiency level.
9. Symbiosis Institute of Foreign and Indian Languages (SIFIL)
SIFIL has a long and commendable history in the field of language- learning. Established in 2000, it is a department of the Symbiosis International (Deemed University) [SIU], re-accredited with an "A" grade by NAAC (National Assessment and Accreditation Council).
It is a top-notch institute of Symbiosis that caters solely to the Foreign & Indian Languages requirements of Indian & International students studying in India. It offers Basic, Intermediate and Advanced level certificate courses in Spanish. The candidate has to be a secondary school pass out for the language course. 
The Spanish Courses at SIFIL can broadly be categorized into 4 types:
A1
(No. of Hours – 100 hrs)
Proficiency level –
Students can understand and use familiar everyday expressions and phrases.
They can introduce themselves in Spanish and begin interacting with others. 
A2
(No. of Hours – 100 hrs)
Proficiency level-
Students can comprehend sentences and commonly-used expressions. They can  communicate in simple sentences and can describe past experiences or events.
B1.1 & B1.2 
(No. of Hours – 90 hrs Each)
Proficiency level-
Students can elucidate experiences, events, expectations and ambitions. They can
give reasons and explanations for opinions and plans in Spanish.
B2.1 & B2.2 
(No. of Hours – 90 hrs Each)
Proficiency level-
Students can develop a sound understanding of the main ideas of complex texts. They can interact in Spanish with fluency and can spontaneously generate explicit text on a wide range of topics.
Fees structure of the courses is given below 
Level
Fees
 
Regular
Weekend
Spanish A1
8200
8700
Spanish A2
8700
9200
Spanish B1.1
8500
9000
Spanish B1.2
9000
9500
Spanish B2.1
9500
10000
Spanish B2.2
10000
10500
10. Mundo Latino (Spanish Language Course in India)
The Mundo Latino Institute established in 2008 has gradually but surely carved a niche for itself in the Spanish language learning arena. Affiliated to INPEFA (Embassy of Peru) and Embassy of Bolivia, Cuba and Venezuela, it strives to build and recreate the Latin American culture in India.
Through its Spanish language course in India, it aims to capture the soul and essence of one of the most colorful regions of the world. Using a different approach to learning, it brings together the nuances of Spanish language and the energy of Salsa to give a fun learning experience to the students.
As part of their teaching methodology, they use  the ' SWIRRL' technique focusing on building 6 core skills in the students, namely Speaking, Writing, Interaction, Reading, Role play and Listening.
The Spanish courses have been divided into ten levels in Mundo Latino. The Institute also gives unparalleled exposure to the learners by making them participate in exclusive events for language, music, dance and gastronomy where they get to interact with Ambassadors, Senior Diplomats, Top Academia and other learners from diverse environments. This not only helps build their knowledge of the Hispanic culture but also boosts their interaction in the language as they become a part of community which is very connected and creative. It has also started its special online live classes in the wake of the Covid pandemic recently.
The fee ranges from ₹10,900/- to 12,900/- as per the proficiency level.
Conclusion 
The significance of learning a foreign language has never been more relevant, than what it is, in today's world. As the world begins to shrink into a global village, the language learning market too has been evolving at a rapid pace. According to Verified Market Research, the Global Online Language Learning Market was valued at USD 12.49 billion in 2019 and is projected to reach USD 25.73 billion by 2027, growing at a CAGR of 10.2% from 2020 to 2027. 
In such a scenario, learning the Spanish language course in India will only be highly profitable for any professional or language enthusiast.  As we are aware that Spanish has spread widely across Europe and in the US too, this makes it the first choice in languages to learn in 2021, after Mandarin Chinese. With Spanish-speaking countries also being among the top leaders in the globalized economy, one should definitely make the most of this opportunity. Spanish language course online
The popularity of this romance language and its culture, arts and music has always made the Spanish language a top favourite even in Bollywood and the pop music world. With over 500 million native and non-native speakers all over the world, it is the official language of Spain,Mexico, Colombia, Argentina, Peru, Venezuela, Chile, Ecuador, Guatemala, Cuba, Bolivia, Dominican Republic, Honduras, Paraguay, El Salvador, Nicaragua, Costa Rica, Puerto Rico, Panama, Uruguay, and Equatorial Guinea. It is also unofficially spoken in Andorra, Belize, Gibraltar, and the United States.
Another added advantage of the language for Indians is that it is ranked as one of the easiest languages to learn for English learners by language experts. Its syntax and grammar are straight-forward and vocabulary is extremely similar to English. It is also one of the highest-paid foreign languages in the world. 
So if you are looking to make a successful career in the field of translation, diplomacy, teaching, business or travel and tourism, look no further, Spanish is the best choice for you, amigo!
Recommended Reads:-
FAQ:
Q1. What is the DELE exam?

Ans: DELE stands for Diplomas de Español como Lengua Extranjera (Diplomas of Spanish as Foreign Language). The DELE Spanish Diplomas are official qualifications certifying the degree of competence and mastery of Spanish, granted by Instituto Cervantes on behalf of Ministry of Education and Vocational Training of Spain and, Ministry of Foreign Affairs, European Unión and Cooperation of Spain.
Q2. What is SIELE?

Ans:  SIELE is a Spanish Proficiency Exam. SIELE is the Servico Internacional de Evaluación de la Lengua Española (International Assessment Service for the Spanish Language) and is an electronic means of proving your Spanish language proficiency.
Q3. What should you learn first while learning Spanish?

Ans: You need to first learn a base of vocabulary, some commonly-used phrases and also basics of Spanish grammar.
Q4. What is the hardest language to learn for English speakers?
Ans: Mandarin Chinese.
Q5. How do you say your name in Spanish?

Ans: 'Me Ilamo' is the standard way to say 'My name is' in Spanish, followed by your name.