Have you ever wondered, if imbibing different vernaculars could lead to many career opportunities? No, right? Well, the Scope of the Spanish Language Course opens a door to a bright future!
Hey, first of all, a very warm "Welcome" to everyone! Nunca es tarde para aprender means It's never too late to learn. The former sentence is in Spanish and the latter, I guess, is understood by most of us, signifying the English language, one of the most spoken global languages. With time changing and the world getting interconnected, just speaking one language is not sufficient, hence we have to enrich our language skills by learning a second language. Therefore, it will not just add value to our resume but even add a feather to one's cap. The scope of the Spanish language course looks promising in opening a gateway to a bright career.

Initially, anything new is not easy to learn, for instance, swimming, cycling, driving, skating, and for that matter even learning a new dialect can be a task. Anything and everything takes time, effort, dedication, motivation, and practice. In today's competitive world, one has to rise above others and acquire something unique and different to stand out in a crowd. You need to be exceptionally good on both professional as well as personal levels. In addition to that, you should have a quality that is rare, exclusive, and uncommon. One can achieve the same by learning or doing something different that is not done by the rest of the people and it may be as simple as learning a new language.
Importance of learning a new language

Language is a way, by which people communicate with one another, be it oral or written. It is a mode of communication, where we convey our emotions, feelings, ideas, thoughts, and concepts, in the form of words and understand others' perspectives that are different from our own culture. There are roughly about 7139 languages in the world. Isn't it amazing? Each language is special and unique in its way. It helps to connect with different people from different cultures, explore and grow as a person, and unlock learning new opportunities.
Advantages of learning a new language
Besides getting connected to people from different cultural backgrounds, it also has many other benefits. Bilingual professionals have a little edge on the work front and it sets them apart from their monolingual peers. People who speak more than one language have improved upon many skills such as problem-solving, critical thinking, listening, memory, multitasking, confidence, and concentration. They can incorporate the words and phrases of a new language while interacting with the locals of that particular place, which makes the conversation simpler and easy to comprehend. It is important to convey a message that is understood by all and vice versa. Language makes communication effective which not only allows one to bond well, but also forms some beautiful long-lasting relationships.
Why learn Spanish?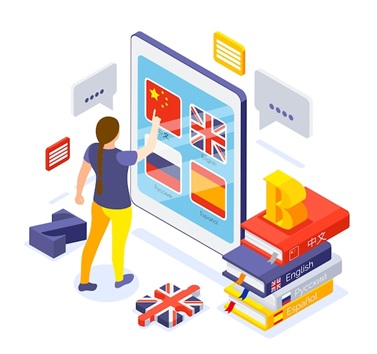 With the world becoming more and more globalized and competitive, education institutes offer many foreign language options to children to build a path toward success in the future. Children who want to pursue higher education in a foreign country have the advantage to go overseas if they have opted for any foreign language as their subject in school.
Learning a new language is a challenge for sure, but it is equally intriguing and exciting. It broadens their horizon and opens the gateway to many opportunities.
The study of foreign languages also teaches and encourages respect for others, making one more adaptable and accepting. One of the most commonly understood foreign languages is Spanish.
Spanish is easy to learn. It has evolved with time. Every letter is pronounced the same way, no matter the context. What you see is what you get!
Learning Spanish will open a window to its history, traditions, and people, which highlights both the differences and similarities.
It offers a wealth of literature, both modern and traditional, music and cinema. You will enjoy the same if you are passionate about the world of music.
Learning a new language involves memorizing grammar rules, tenses, and vocabulary words. The more you use your brain, the more it gets stronger. Brainstorming and memorizing is a part of learning a new language. Learning a new language will not only boost your brain: it will slow down its aging process!
A Spanish language course is a significant value-add to a CV.
Last, but not least, it will help one to lead a good quality of life by making use of this excellent skill.
Spanish language courses are offered by many institutions. I am sure you are looking for some genuine, concrete, and reliable information on the Spanish language course. Without much further ado, here is the list of some authentic and promising institutions for the Spanish language course.
The topmost institutions that offer Spanish language courses in my list are as follows:-
Henry Harvin
University of Mumbai
Instituto Cervantes
Instituto Hispania
School of Spanish
The American Institute of Foreign Languages
And the list goes on. There are several more, which you can browse through and explore on your own. But, these are the ones I strongly recommend, especially Henry Harvin.
1. Henry Harvin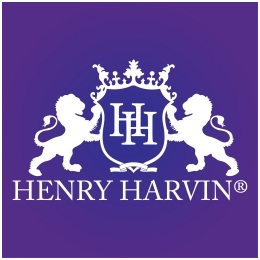 Henry Harvin is one of the best award-winning institutes that believe in making our journey worthwhile and fruitful. It Harvin facilitates training, and internship and builds a base for a fresher to avail a job. Hands-on experience with live projects is furnished; along with boot camps and hackathons. A 100% guarantee for job placement is promised, for 1 year, post completion of the course. Lifetime support and access to E-portal LMS are also offered. I can truly vouch for Henry Harvin, as I too have completed a course in the same institution and have had a good experience with them.
Henry Harvin Language Academy offers a wide array of courses covering skill development and technical growth. As far as the Spanish language course is concerned. It holds the no.1 position to impart knowledge and teach the Spanish language. Indian news media publishing companies such as Indian Express, Daily hunt (an Indian local news and content aggregator app), Zee5, Asian News (Indian news agency), APN live (an Indian Hindi language, 24×7 news channel), and Times Education have ranked Henry Harvin as No.1 for Spanish Language Course.
It offers all the 6-course levels that are divided into Beginner's, intermediate, and advanced. You can also master all the levels of Spanish language exams that are conducted by "Instituto Cervantes" which is a non-profit organization founded by the Government of Spain. The curriculum is designed as per the DELE and SIELE exams conducted by them.
One can learn more than 25000 vocabulary words and building blocks of Spanish grammar through the 6-course levels. Experienced Spanish trainers provide 100% Practical Training Courses, with a 1-year gold membership. Your presentations, practice tests, or recordings can be submitted on the E-learning LMS portal via Henry Harvin Credentials. Likewise, they also provide German and French language courses.
2. University of Mumbai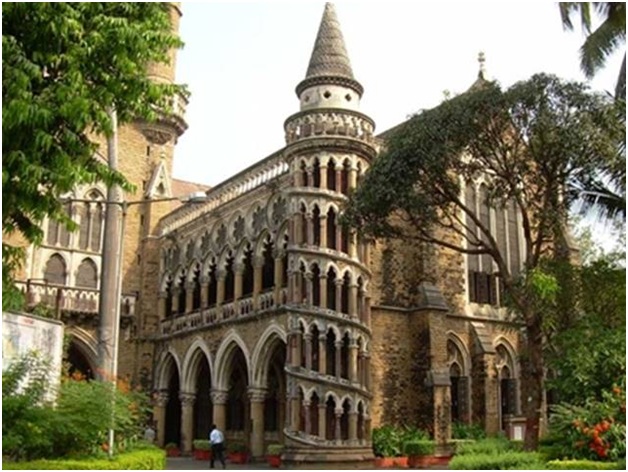 Mumbai University is the oldest in Maharashtra and one of India's first three universities. Various departments at Mumbai University offer a plethora of courses. It is well-known for its language departments, providing an excellent language learning environment. Courses are categorized as UG (undergraduate), PG (postgraduate), certificate, diploma, and advanced diploma in different foreign languages, including Spanish. The Department of French offers a wide range of French, Italian and Spanish programs, which includes all levels from beginners to the doctorate level. Due to the rising demand in the career scope of the Spanish language, it also offers several part-time Spanish courses, at an affordable price.
Part-Time Spanish language courses
1 Week Short-Term Intensive Certificate in French and Spanish.
1-year Certificate, Diploma, and Advanced Diploma in Spanish, French, and Italian.
Diploma and Advanced Diploma in French Translation.
It also conducts a Spanish language course at 3 levels.
Certificate in Spanish that is equivalent to DELE A1-A2, with a 1-year duration.
1-year Diploma in Spanish which is equal to DELE A2-B1
1-year Advanced Diploma in Spanish which is equivalent to DELE B1-B2
3. Instituto Cervantes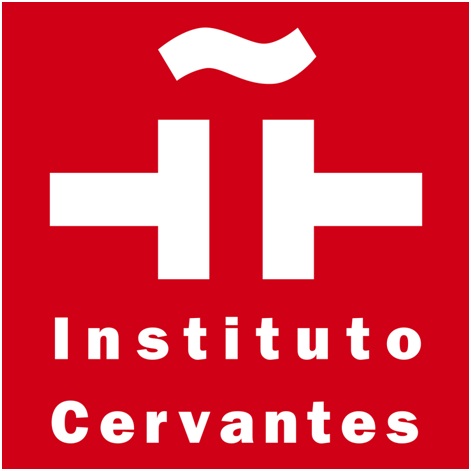 Instituto Cervantes is in New Delhi, the capital of India. The institution offers a Spanish language course that is beyond just simply learning the language. It promotes the use of language as well as a wide range of Spanish-speaking cultures. The library is open for all to access a large collection of Spanish and Hispanic American literature, newspapers, magazines, and films.
4. Instituto Hispania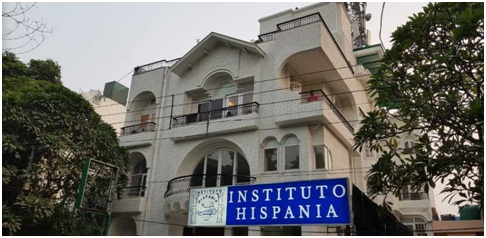 The first private Institution for the Spanish language in the country was Instituto Hispania. It has created a niche for itself to be one of the best Spanish language centers in Mumbai. The institution helped students to polish their Spanish skills by providing them with top-notch and finest classes. Their Spanish courses have seven levels, from beginners (A1) to advanced (C2), and follow the guidelines set out by the CEFR, DELE, and D.I.E. It is also the official SIELE center in Mumbai. In addition to being relatively affordable, the Instituto Hispania in Mumbai offers a range of subject material unmatched by most other institutes. It is believed that the institution does not compromise on delivering quality work and it is considered one of the best institutions in the capital city.
5. School of Spanish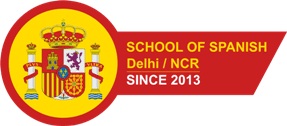 School of Spanish is considered one of the premier foreign language institutes, located in a place called Mukherjee Nagar in the capital city of India. Professional language trainers, a diverse curriculum, classroom training, online classes, translation classes, and travel guides are all part of this wonderful school. They also provide training for the DELE exams, which the Spanish embassy administers. They follow a holistic approach toward language learning and language building, that helps to boost your confidence in speaking the Spanish language fluently.
6. The American Institute of Foreign Languages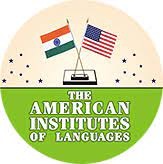 The American Institute of Foreign Languages is located in Andheri, a suburb of Mumbai city. The institution takes Spanish classes for different levels.
A1
A2
B1
B2
Fast track Batches
Customized Travellers crash course (Specially Designed for Corporate)
They have both weekday and weekend batches. The total duration of each level, A1, is two months, but, if you have opted for weekend classes then it may take up to 2.5 months. They believe in delivering a rich learning experience to all the students that will keep them motivated and engaged, and that will benefit them in learning and completing the journey of the Spanish language course.
Scope of Spanish language course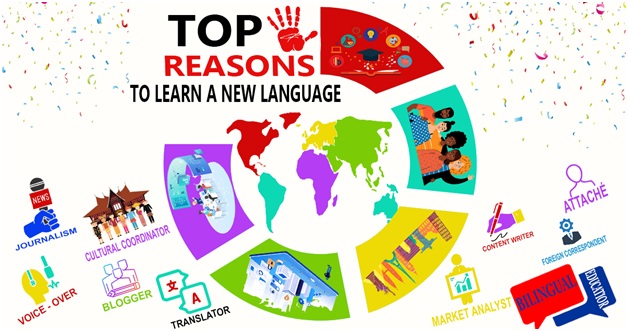 There are many advantages to learning a new language as it can only bring positive and efficacious things to your life, like learning one of the most popular languages in the world – Spanish. A Spanish language course is only going to raise your bar both professionally and personally, thus inclining you furthermore towards progression.
1. Enrichment of Native Language
First and foremost, it gives you a better understanding of your native language. You become more mindful and fully aware of your mother tongue, while you converse with others. Therefore, the more languages you learn, the more you can analyze your mother tongue. As a result, you will not take any language for granted and imbibe the essence of the core value of your native language.
2. Huge Employment Opportunities / Freelance Work
It is an advantage of learning a different lingo as it can fetch you a good job easily. Nowadays many companies consider language skills when selecting candidates. Currently, bilingual employees often receive a larger salary compared to monolingual employees, as it separates them from the crowd. Proficiency in spoken and written Spanish can be a valuable asset to one and all. It plays a vital role in improving your professional skills, thus expanding the job opportunities both outside as well as within the current place of employment. In the BPO and KPO fields, there is a huge demand for Spanish speakers in India. It can help to make more money as one can work as a freelancer, translator, interpreter, teacher, writer, corporate trainer, travel guide, public speaker, language trainer, bank sector, work in an Embassy in India, work as a customer care executive in BPO and KPO, work in an International school, software developer, and last but not the least you can write your blog also in Spanish. In addition to this, learning Spanish is the key to opening a business in the Spanish-speaking area of your city. The possibilities are just infinite.
3. Spanish Language course enhances Personality and Contributes to Self-Improvement
Learning the Spanish language can modify and bring positive changes in a person. It not only broadens horizons but also changes your perspective by opening minds. Moreover, it adds a spark to one's life by making you different from others in terms of comprehending situations, showing empathy and respect, being humble and courteous, and most importantly being a good kind human being.
4. As Travel enriches life, likewise, it enriches travel experience in life
Travel experience gets truly blissful as well as meaningful for everyone that is involved, thus helping you in expanding your friend circle, and simultaneously making some new relationships for a lifetime. In brief, beautiful memories are built through the journey that is cherished forever.
5. Achieving a milestone
You will create a long-lasting impression on people by learning different dialects. People will shower praise and respect you for your achievement. In brief, the Spanish language course will allow you to flourish as an individual and make yourself proud to achieve another milestone!
Spanish language course opens up endless opportunities. It will be a fun adventure! Hopefully, this post will help you to make the right decision in selecting the right institution for the right course to lead the right life!
Conclusion
In conclusion to the topic, I would like to say, that the scope of the Spanish language course is on a rise due to its high demand. Learning Spanish will add that final touch to your resume that will make you stand out among the rest of the candidates who are applying for the same job. You learned about the topmost institutions that offer Spanish language courses, then why wait? Just go for it! The scope of Spanish language courses is vast, and learning Spanish is a good career option for a long-lasting and fulfilling successful career. Going to the Best institute will be beneficial to you in umpteen ways.
Happy learning! Wishing you All the very best, in selecting your choice institution that will help you to carve a niche in your career and bring you outstanding success.
Bless all!
Sheetal Riyaz Master
Frequently asked questions
Q.1 Why is the Spanish Language Course important to learn?
A. 1 Learning a new foreign language is essential and has its pros. In this paragraph, I'm going to share a few reasons why learning Spanish is important. First and foremost, it broadens your worldview and lets you explore, experience, and grow as a person. Your perspective toward different cultures changes and widens your circle of friends. Interacting and conversations with people become pretty easy while traveling. Knowing the language makes the trip more relaxed and enjoyable with each conversation with native Spanish-speaking people
Q. 2 Which are the topmost institutions that offer a Scope of Spanish language courses?
A. 2 Here are the topmost institutions that offer Spanish language courses:
·         Henry Harvin
·         University of Mumbai
·         Ruia Foreign Language Centre
·         Instituto Cervantes
·         Instituto Hispania
·         School of Spanish
·         The American Institute of Foreign Languages
·         Cambridge Institute
·         Second Tongue
Q. 3 Why should one opt for Henry Harvin for the Spanish language course?
A. 3 Harvin holds the no.1 position to impart knowledge and teach the Spanish language. Indian news media, publishing companies like Indian Express, Daily hunt (an Indian local news and content aggregator app), Zee5, Asian News (Indian news agency), APN live, and Times Education have ranked Henry Harvin as No.1 for Spanish Language Course.
Q. 4 Name other courses offered by Henry Harvin?
A.4 Henry Harvin offers an ample number of courses as suggested below: 
·         French Language Course
·         German Language Course
·         Postgraduate Program in the French Language
·         Postgraduate Program in the German Language
·         Korean Language Course
·         Japanese Language Course
·         English Speaking Course
·         English Writing Course
·         French Language Translator Course
·         IELTS (International English Language Testing System) Preparation Training
·  TOEFL (Test of English as a Foreign Language) Preparation Training