For knowing about the Japanese language courses in Mumbai, one needs to understand a little bit about Japan.
Japanese! In the first place, the moment one hears about Japan and the Japanese language, words like intriguing, unique, mystery, developed, serene, the only place for official sumo wrestling, and incredibly modernized country come into our mind. Isn't that true?
In fact, these points are some of the most worked triggers to date that drove people to learn the language! People want to learn Japanese to know more about its culture, technology, and centuries-old existence. Moreover, Manga, Japanese movies, anime, Japanese pop culture, and high-paced video games have added more to the demand for learning the Japanese language.
Japanese Language Course in Mumbai
Mumbai proudly shares its vibe, people, and space with around 100 Japanese companies. Design, manufacturing, medical equipment, textiles, chemicals, consumer goods, food, automobiles, and electronic equipment are some of the key areas of functioning of these companies.
Furthermore, these above factors lead us to one main topic, that is, learning the interesting and intriguing Japanese language. As stated previously, there are some of the best Japanese language courses available right in Mumbai. Let us check out more about them in the segment below.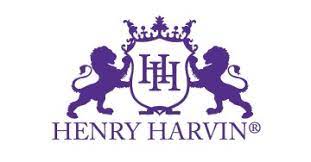 Founder and CEO Mr. Kounal Gupta took the global education system by storm by providing varied courses under one roof at the most trusted academy, Henry Harvin.
Henry Harvin's Japanese Language course in Mumbai has been started with an objective to upskill and upgrade knowledge in the most interactive way. The course meets the JF standards ad is designed keeping in mind the syllabus of the JLPT and NAT exams.
The course aims to provide the training and follows the Minna no Nihongo book's pattern of teaching. Minna no Nihongo is one of the widely accepted reference books for JLPT and NAT.
Assessment can be fruitful only when the practical training is done rightly. Therefore, Henry Harvin Mumbai focuses on hands-on experiences through assignments, live tasks, discussions, and pro tips.
The syllabus is thoughtfully put together by an expert team. And trainers with more than 15 years of experience in teaching the Japanese language take the charge of making the sessions interactive, fun, and insightful!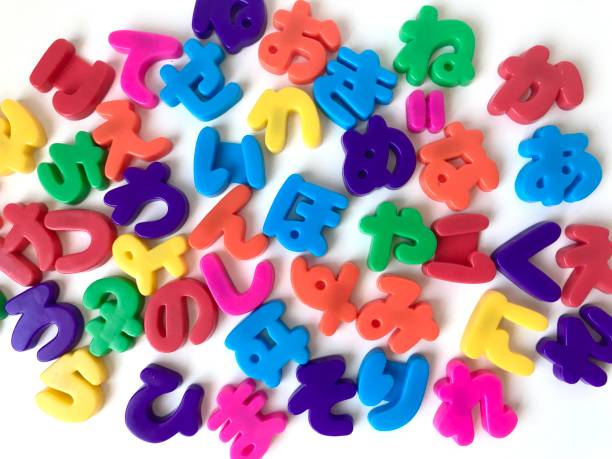 The Japanese language course at Henry Harvin Mumbai has been divided into 5 levels of proficiencies.
Elementary level (N5)- The easiest level of Japanese Langauge proficiency is N5. The trainers at Henry Harvin academy train you in the basics of the Japanese language like learning the alphabet in hiragana and katakana forms of writing. The foundation grammar patterns which are easy to comprehend and implement are also taught in N5. Followed by basic kanji characters that form the basis for advanced learning in later levels. Moreover, the trainers also make the learners familiar with daily-life conversational Japanese and prepare them to have short conversations in the Japanese language.
Pre-intermediate level (N4)- A little advanced level as compared to N5, N4 needs a bit more expertise in terms of understanding the usage of grammar and vocabulary in formal and informal conversation. Henry Harvin's course focuses on all these through passages, listening to the audio, and giving a lot of room for using the conversation skills to understand them better.
Intermediate level (N3)- Out of all the levels, N3 holds a great significance. As this level sets the benchmark for language proficiency. More than 600 Kanjis and their combinations test the level of understanding in JLPT N3. Thus, the expert trainers at Henry Harvin make sure that one gets well versed with the kanjis. They also train in reading newspaper headlines and similar texts. By now, the trainers try to build the language proficiency to an extent where you almost sound like a native and speak neat Japanese.
Pre-advanced level (N2)- The level is high so is the training module. The trainers at Henry Harvin now emphasize reading at speed and what works here is the understanding of all the previous level kanjis.
The problem-solving attitude inculcated during the training works at N2 to understand long narratives and decode the meaning.
Advanced level (N1)- Be it a business, a meeting, a lecture, or a long conversation, N1 aims to make you a pro in all these and much more! The modules for N1 are of high standards and industry-relevant. Because from here on, whosoever takes the Japanese language further is considered to have already mastered most of it. Therefore, the trainers at Henry Harvin leave no stone unturned to train the learners in writing abstracts in Japanese, comprehending long format of writing, logical structuring of sentences, and oral presentation of the same.
Key Highlights
Top ranking course
Online demo class
Flexible sessions
Weekdays and weekend batches
Talk to an expert for doubts or early apprehensions regarding the course
More than 1000 learners have already received the alumni status in the Japanese language course from Henry Harvin
Course offered as per Japan foundation standards
9-in-1 course
100% practical training
JLPT and NAT exam guidance provided
E-learning access on LMS
Online and offline modes of teaching
Live and interactive sessions
Associated with 2100+ hiring partners
Regular boot camps sessions
Access to quizzes and hackathons
1-year of gold membership of Henry Harvin Academy Mumbai
Internship option provided to further enhance your skills
Complimentary soft skills training
lastly, value for money
Course Fees & Duration
For every level, the fees vary whereas the duration remains almost the same.
| | | |
| --- | --- | --- |
| Level | Fees | Duration |
| N1 | INR 34500 | 80hours |
| N2 | INR 29500 | 80hours |
| N3 | INR 23500 | 80hours |
| N4 | INR 21500 | 80hours |
| N5 | INR 19500 | 80hours |
2. Multibhashi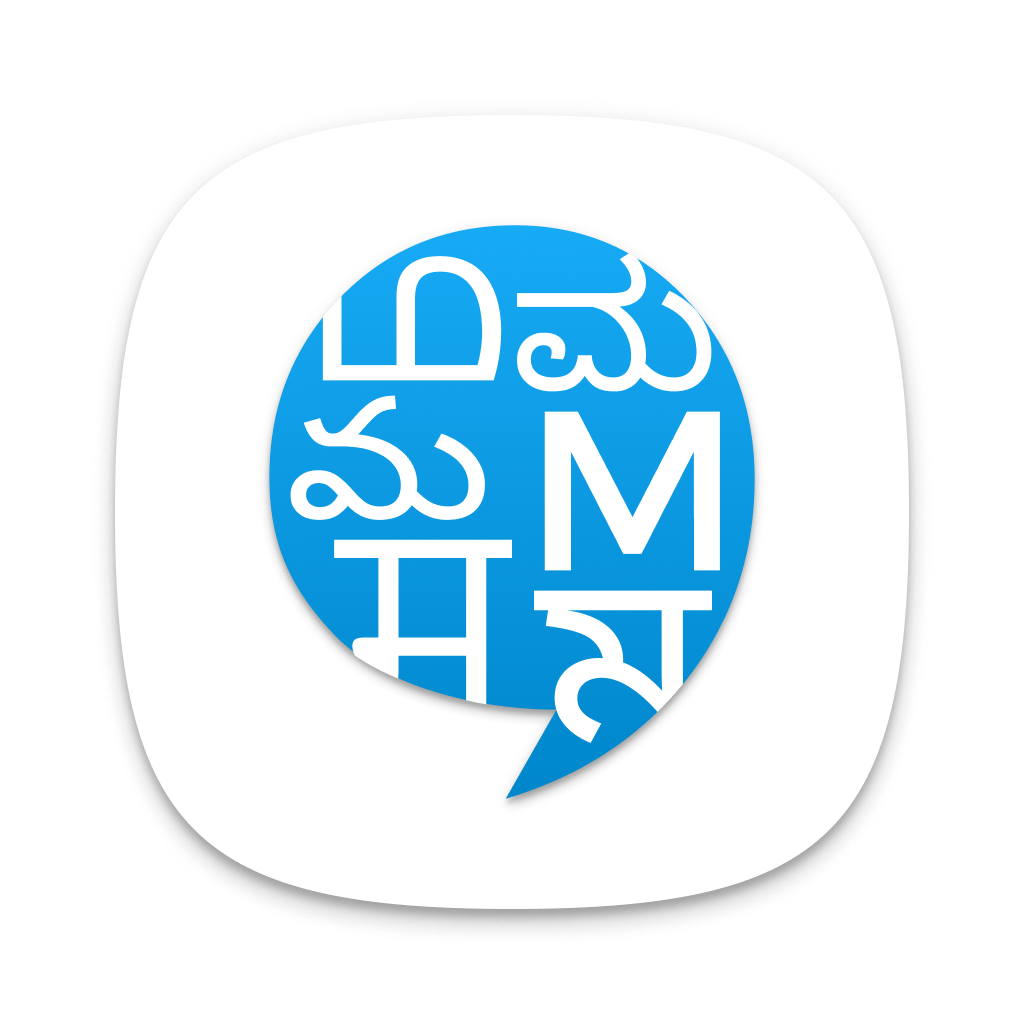 Multibhashi Japanese language course in Mumbai brings a different approach to teaching, and thus, fits into many parameters of a good academy. To begin with, the course comes with a checklist and provides the learners with an opportunity to evaluate themselves. This in turn helps the trainers identify the area which needs more attention. A progressive way of teaching is the motto of Multibhashi Mumbai.
Key Highlights
Live video sessions
On spot problem solving by the trainer
Get tips and feedback on assignments
Role-play activities for enhancing conversational skills
Emphasis on mondai
The number of classes decided the course fees, which means it's quite flexible in terms of duration and fees applicable
Course Fees & Duration
Irrespective of the level you choose, a Japanese language course at Multibhashi has the same structure for classes and fees.
| | |
| --- | --- |
| Number of Classes | Fees |
| 1 | INR 199 |
| 30 | INR 4999 |
| 60 | INR 8999 |
| 120 | INR 16,999 |
| 150 | INR 16,999 |
| 210 | INR 27,499 |
| 300 | INR 38,999 |
| 420 | INR 53,999 |
| 540 | INR 68,999 |
3. Megumi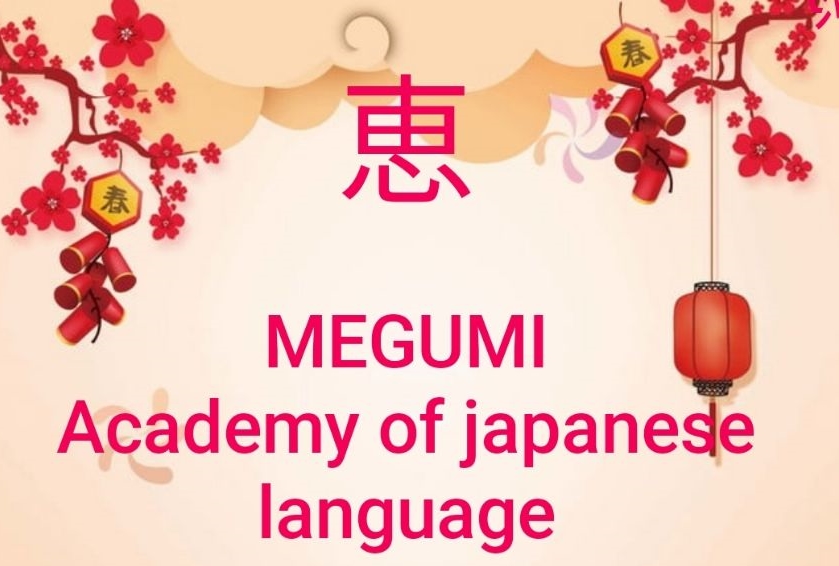 Megumi Academy Mumbai has been a pioneer in providing exclusive Japanese language courses, be it a group of individuals, corporate training, or one-on-one session. Also, the Megumi Japanese language course in Mumbai is known for its easy-to-approach teaching techniques and expert faculty.
The curriculum is thoughtfully structured based on the expert understanding of the language for more than a decade. An experience of 16 years of teaching, mentoring, and training provides you with an easy-to-follow curriculum that boosts your confidence for better learning.
Key Highlights
Free demo class
Additionally, counseling for understanding an individual's level of familiarity with the Japanese language
Online and offline batches
The study material has been framed using Minna no Nihongo and Nihongo sou Matome
Separate conversation classes for becoming fluent in Japanese
Giving a chance to perform in the Japanese art and culture festival in Mumbai
Crash courses for corporates
Familiarity with business Japanese language and training for the same
Mock test and assignments for JLPT and NAT exam
Teaching the ability to think critically and break the language into simpler forms
Exposure to Japanese culture in the comfort of your home
Course Fees
| | | |
| --- | --- | --- |
| Levels | Batches | Individual |
| N5 | INR 13,000 | INR 16,000 |
| N4 | INR 14,000 | INR 17,000 |
| N3 | – | INR 18,000 |
| N2 | – | INR 22,000 |
4. Fujiwara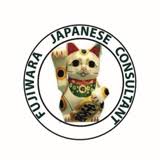 Fujiwara Japanese Language Institute, Mumbai takes the individual as well as corporate training. The teaching faculty at Fujiwara are highly experienced. Fujiwara Japanese language course in Mumbai has been around for more than 30 years now.
Key Highlights
The course module is JLPT oriented
Emphasize conversational skills
Expert Mr.Mahesh Joshi has more than 33 years of experience staying in Nara, Japan
Under his guidance, students learn the language just the way natives speak
Weekend batches
Conduct cultural exchange events in association with some big Japanese companies
Course Fees & Duration
On request
5. Acme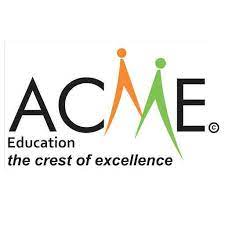 Established in 2009, Acme Education, Mumbai focuses on teaching foreign languages with modern techniques. Out of all the other foreign languages taught by Acme, the Japanese language course has seen huge demand as it's less heard of compared to other languages.
Key Highlights
Free demo class available
Online and offline modes of learning
Affordable fees
Qualified and trained faculty
Batches can be customized for corporate training
Course Fees & Duration
Basic Japanese Course – INR 1500 for 25 hours
For other levels, need to contact Acme, Mumbai.
6. Pacific

As a complete training institute, the Pacific network provides Japanese language courses for in-house training as well as corporate training in Mumbai. Their prime focus is to help in career building hassle-free.
Key Highlights
Free demo class
Teaching the basics of hiragana and katakana
Focus on Kanji characters
Situational conversations and self-introduction is practiced in Japanese
Audio and video lessons for listening practice
Familiarity with Japanese idioms and daily expressions
Course Fees & Duration
On request
7. ReSOLT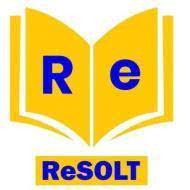 A well-known linguistic service provider, ReSOLT Mumbai has an array of language courses under one roof. Furthermore, numerous corporate training and group sessions at ReSOLT Mumbai have been conducted successfully with a result-oriented teaching approach.
Key Highlights
Online and offline classes
Soft skills training, personality development training, and confidence building
Learn through the app or website in your own leisure time
Qualified and experienced faculty
Affordable fees
Personalized sessions as per requirements
Weekdays and weekend batches
Course Fees & Duration
Basic Japanee Course- INR 5000 for 2 months
For all the levels of Japanese proficiency, the fees depend upon the type of batches chosen. Thus, you can find more regarding this on request.
8. Cambridge Institute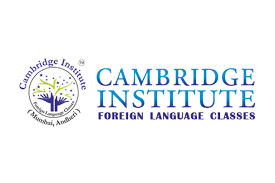 Education coupled with a better learning experience. What is more striking is the fact that Cambridge institute Mumbai has been giving value to the growing trends, relevant events, and topics to enhance the learning experience for the students. Cambridge Japanese language courses in Mumbai are taken care of by expert faculty who work towards making you a native Japanese speaker by the end of the course.
Key Highlights
Free demo class
The course is designed as per international standards
Reference study materials provided
Well-trained faculty
Internship program
Corporate Training
For course fees, batches, and other details do check with the institute.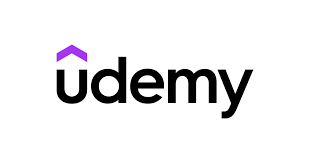 Udemy is known to provide customized courses as and when you require. The same rule applies to Udemy Japanese language courses offered in Mumbai. From an array of options available one can easily choose which course to go for. If you are looking to master conversational Japanese then there are customized courses for that too.
Key Highlights
An active community of teachers is available 24*7
Simple and effective mode of learning
Short duration courses
Different formats of learning
High-quality study material
Makes one JLPT ready
Lifetime access
Course Fees & Duration
| | | |
| --- | --- | --- |
| Levels | Duration | Fees |
| N5 Comprehension | 16 hours | INR 2900 |
| N4 Comprehension | 14 hours | INR 3500 |
These are just a few of the courses from Udemy. There is an entire list of Japanese language courses that are short-term and focuses on one aspect at a time, like reading, writing, conversation, and listening.
10. Excel Academy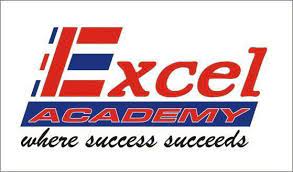 Excel Academy Mumbai has been working relentlessly to provide holistic learning for its learners. Most of the students here are a part of corporate training. Thus, the approach toward teaching and providing learning services is a bit different than other academies. As a result, the Excel Japanese language course in Mumbai has been a preferred choice for many learners.
Key Highlights
Highly motivated faculty
Group batches with personal attention
One-on-one training
Fast-track training
Flexible class timings
Course Fees & Duration
INR 8000 for the Basic Japanese course
For more information, do reach out to the academy.
11. Somaiya Vidyavihar

Somaiya Vidyavihar Mumbai believes that knowledge is the only way to liberate humanity. With this vision, Somaiya Vidyavihar has brought in various language courses under its cross-cultural program. Somaiya Vidyavihar Japanese language course in Mumbai is one of them.
Key Highlights
Expert teaching faculty
Exposure to Japanese culture through events
Innovative curriculum
Focus on foundation
Interactive learning
Comprehensive exposure to the Japanese language
Enhance language skills for JLPT and NAT
Course Fees & Duration
As this course comes under the university program, the course fees and duration of the course are provided after filling out the admission form.
12. edX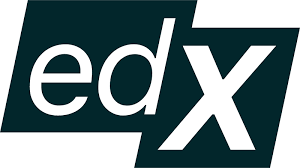 edX Japanese language course in Mumbai enables transforming skills into achievable goals. edX relentlessly pursues only one mission, giving learners a chance to unlock their potential.
Key Highlights
Indeed, a course for curious learners
Various modules available as per requirement
Reference material available for understanding the language better
Enough study material if you are looking to understand business Japanese course
App-based learning
Course Fees & Duration
Self-paced and free
Benefits of Enrolling on a Japanese Language Course in Mumbai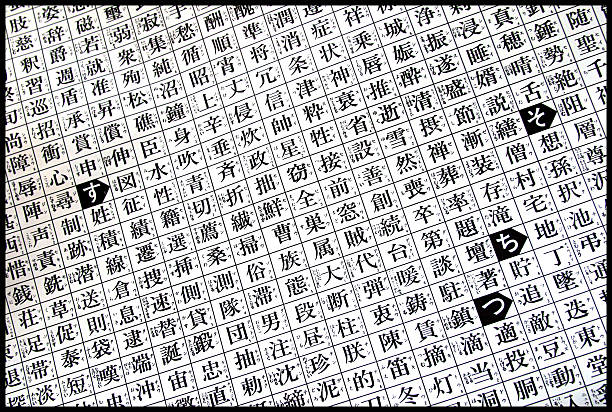 Japanese language is a highly searched language on google but is less approached for learning, especially in Mumbai
This gives a competitive advantage in learning the Japanese language in Mumbai
Opportunities for Mumbai people to pursue higher studies in Japan
Engineering students and professionals in Mumbai get special preferences for projects in Japan
As a Japanese translator in Mumbai, you add value to your profile
As an interpreter, you get a chance to work with some of the top companies in Mumbai
Being in Mumbai, you can easily make a career in Japanese language teaching. As there are not many qualified and well-trained teachers for the Japanese language, especially in Mumbai
BPO and KPO in Mumbai look for language assistant services
Embassies and government offices in Mumbai need a fluent native Japanese speaker and translator.
Did You Know?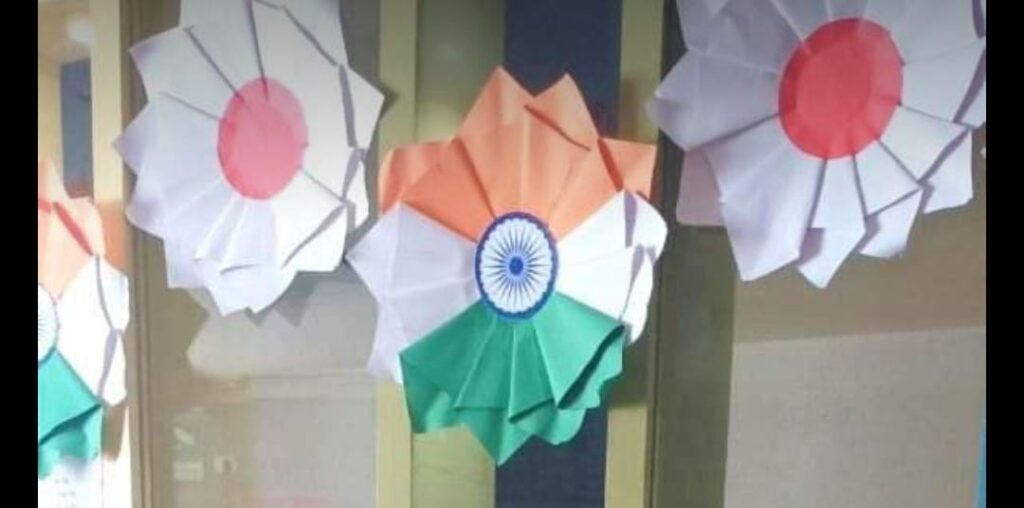 Firstly, the Japanese language is the ninth most popular language in the world
The Japanese language is called Nihongo in Japanese.
And Japan is called Nihon
Secondly, the Japanese language has four alphabetical options to write- hiragana, katakana, kanji, and romaji
In Japanese, months are also addressed in numbers, not names unlike in other languages
Next is, the language follows the sequence of subject-object-verb which is the opposite of what the English language follows
By the way, Hindi is one of the most popular languages in Japan and Japanese people love the language.
So much so that there are Hindi language classes for Japanese
Unlike any other language, Japanese has changed in every historic period
The Japanese language has phonotactics, pure vowel, and also a consonant sound system for speaking
Just like our Hindi changes as per the geographical area, similarly, the Japanese language changes strikingly in its dialect area-to area
Tokyo, Kobe, Osaka, all three follow different dialect rules
Japanese has no genetic connection with the Chinese language
Similar to Hindi, the Japanese language also follows expressions based on a hierarchy
Thus, the Japanese language has a polite form and an honorific form of speaking
The power of the Japanese language lies in the technology-driven societies of Japan
Almost anything which you can imagine has a manual
Conclusion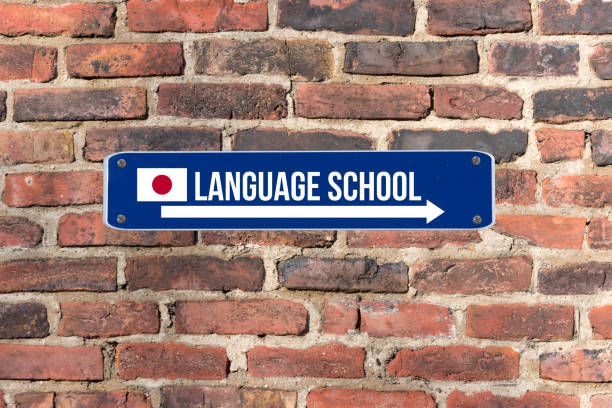 As a final point, Japanese language courses in Mumbai are highly in demand because of the power it reckons as far as the future is concerned. Mumbai has always been a melting pot and has welcomed every culture with open arms. Japanese is no different here! From restaurants to events, the city has so much to offer. The only thing that is important and seems missing for many is a good learning platform. With the list of top 12 Japanese language courses in Mumbai, I am sure the search for the desired institute will be over.
Recommended Reads
Top 12 Japanese language Course in Bangalore
Top 12 Japanese language Course in Bangalore
Top 30+ Courses For Housewives in 2022
Frequently Asked Questions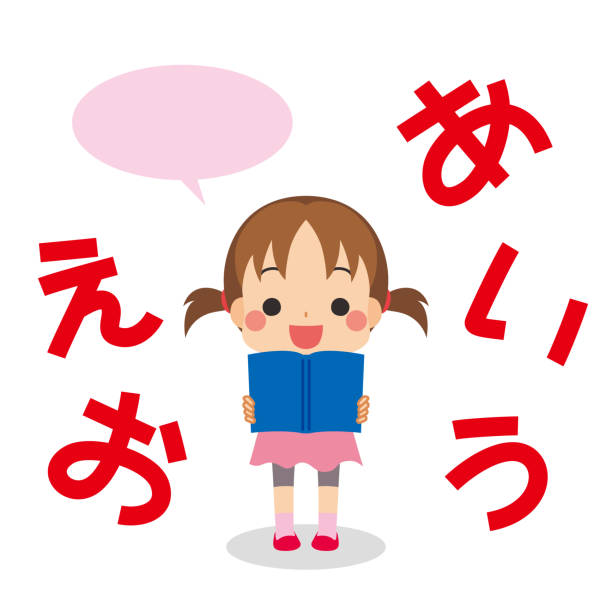 Q1. Is there any challenge while learning the Japanese language?

Ans: There are no major challenges as such, but, making yourself aware of the language and getting hold of the basics might seem difficult at the beginning.

Q2. Which course would help more in learning the language efficiently?

Ans: Henry Harvin academy Mumbai has one of the most inclusive courses that would help in becoming proficient in the Japanese language.

Q3. What are the various Japanese language proficiency tests?

Ans: JLPT, NAT, and BJT(Business Japanese).

Q4. Why Mumbai is the best place to learn the Japanese language?

Ans: Mumbai has some high-paid jobs related to the Japanese language. As the competition is low and demands are high, it makes a win-win situation for the language proficient professionals.