Here are the top content writing topics for you!
Content writing is a vast field with an ever-growing demand. Picking the right topics that appeal to the audience can be quite tricky. While there are many institutes that provide content writing courses, the talent for grabbing a reader's attention resides in the topic you choose. A catchy headline will keep your readers hooked to your blog for minutes. This has to be justified by interesting content about the topic and related illustrations. All of these make your blog attractive and draw attention. Keeping all these factors in mind, here's a list of top content writing topics for your guidance.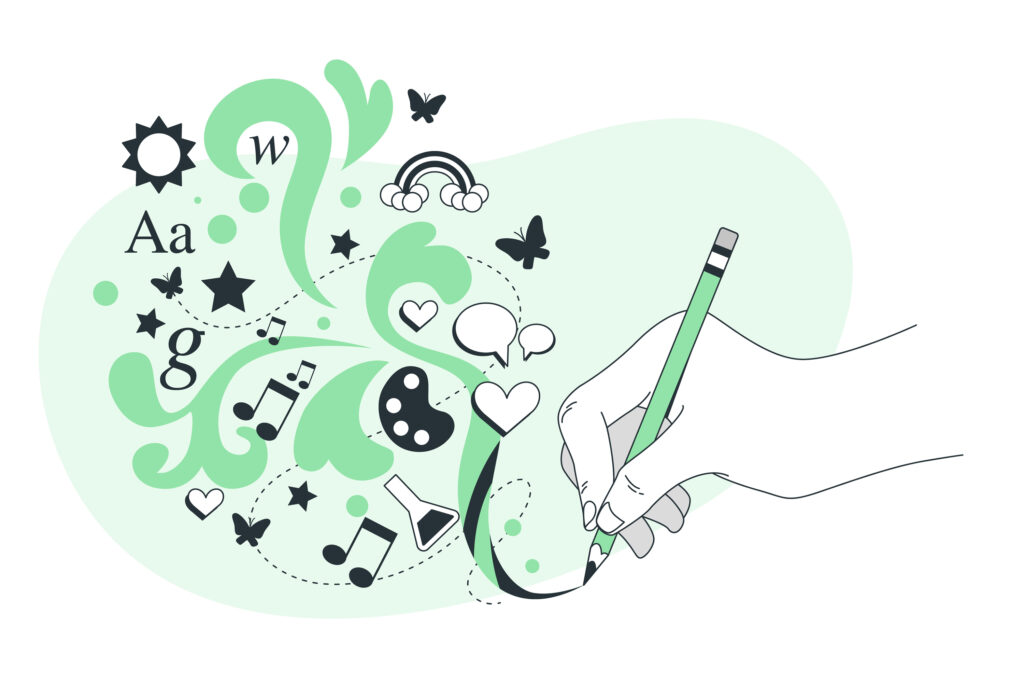 List of top content writing topics to Write in 2023
1. Good health and well-being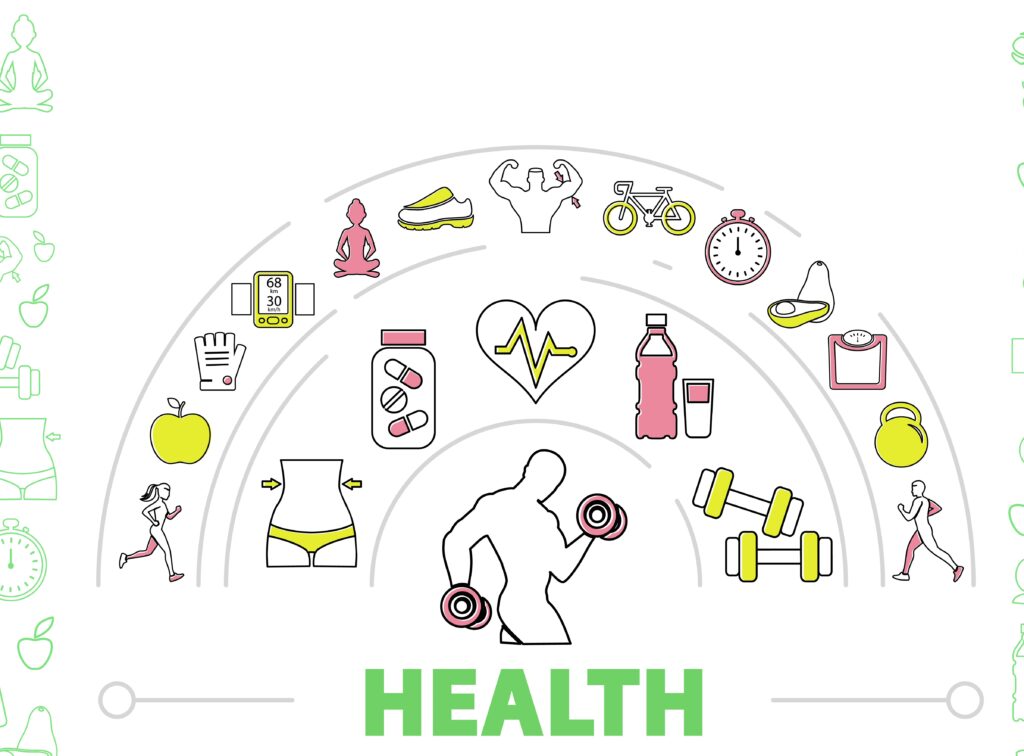 Health and well-being is a concern that is on top of everyone's mind. Hence it is listed among the top content writing topics. You can write about tips, advice blogs, recently introduced smart foods, or about the benefits of traditional/regional diet to maintain optimum health, etc. There are many catchy headlines you can derive from this niche such as
Here's Why You Should Follow A Traditional-Regional Diet!
Top 10 Simple Steps To Stay Healthy
As this is related to every single person, the readers are constantly looking for such topics. They are also attracted to any new interesting fact you have written. Hence this niche is a wonderful choice to produce consistent write-ups over the years.
2. Physical fitness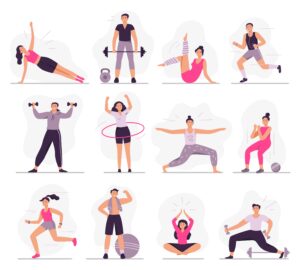 If you're a fitness-conscious person then this niche is for you. There is a growing demand in this field as a result of growing illnesses and conditions related to a sedentary lifestyle. Especially after the pandemic era, everyone understands the importance of being fit. Hence readers will be attracted to such blogs. You can write about fitness hacks, myth-busters, various gymming techniques, the importance of exercise, miraculous benefits of running, etc. There are innumerable topics in this field. A few are suggested for you below.
Want To Know How Physical Activity Can Improve Your Mood?
Say 'No' To These 8 Things If You Want To Stay Fit For Longer!
A well-researched and well-presented blog will always catch the eye. Hence the writer should have a good knowledge of body dynamics and the basics of human physiology. Along with this, thorough research will help you achieve your goals as a good content writer.
3. Mental health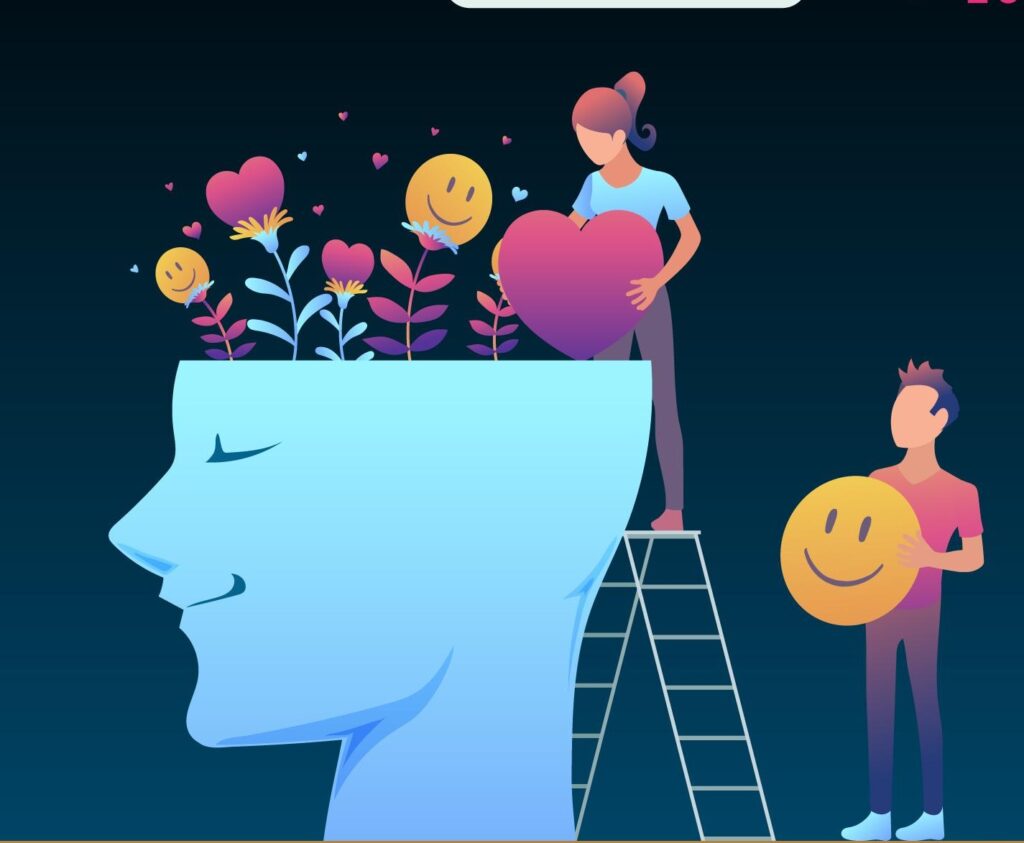 Did you know that mental health issues are rising over the years? Moreso in adolescents who are facing mood disorders and suicidal tendencies at growing rates. There is also taboo or sometimes ignorance about these issues. This is where a writer's role is very important. As a content writer, you can choose topics to shed light on mental health issues for a larger audience. Suggested topics in this regard are:
Did You Know That Depression Is Not Just Feeling Low?
Mental Health Disorders Rising In Adolescents-How Can Parents/Caretakers Help?
Do good research to understand the different dimensions of the topic. Educate the audience such as people who are looking for self-help or those who are the caretakers of such individuals through your articles. This is a very sensitive and in-demand issue, hence making it one of the top content writing topics to write on.
4. Lifestyle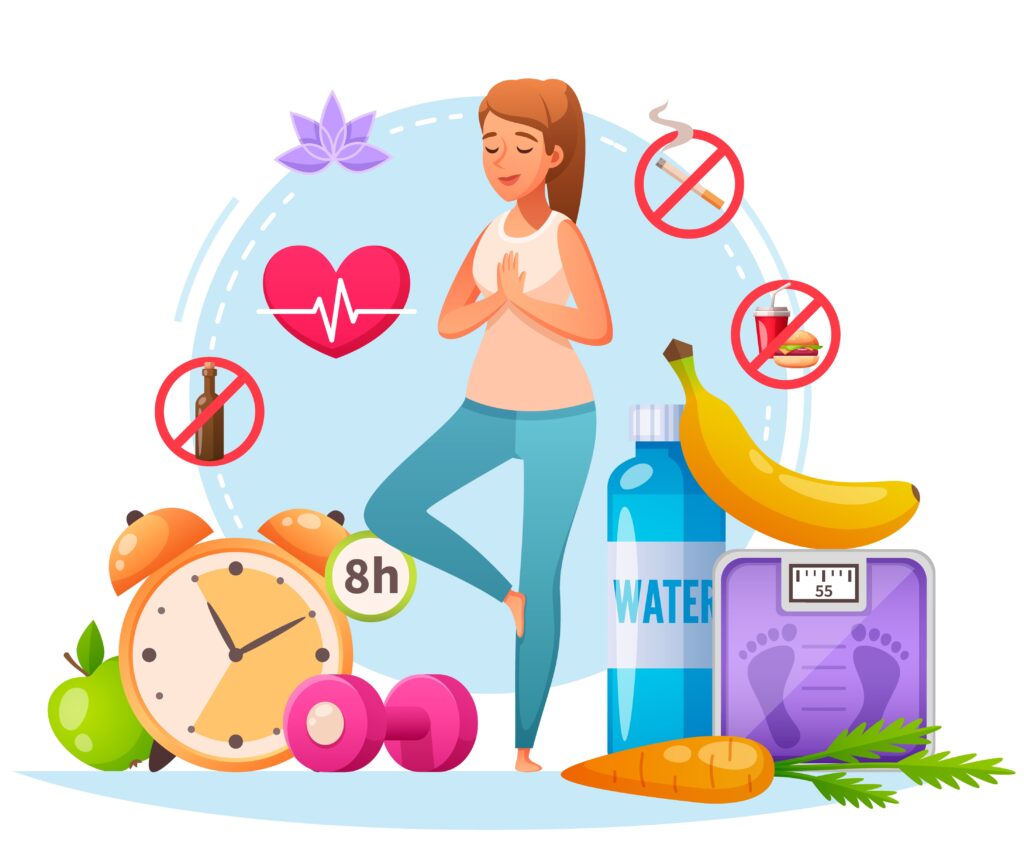 Next on our list of top content writing topics is lifestyles. This is also a niche that never goes out of trend. Hence providing a golden opportunity for the writers to produce constant and long-lasting content. Minimalistic lifestyle is a trending subject for a few years. Choose to write about topics such as
Read To Know How a Minimalistic Lifestyle Can Also Be Stress-Free

5 Tried And Tested Ways To Break Old Unhealthy Habits and Start New Healthy Ones
In this niche, there are a variety of topics the audience is looking for, write for them. Write what they dream about. Topics such as how to adopt a new habit, how to change an existing unhealthy habit, personal growth tips, address self-doubt issues, etc. will draw readers to your blog. Giving a catchy headline will do wonders to lifestyle blogs.
5. Organic foods and products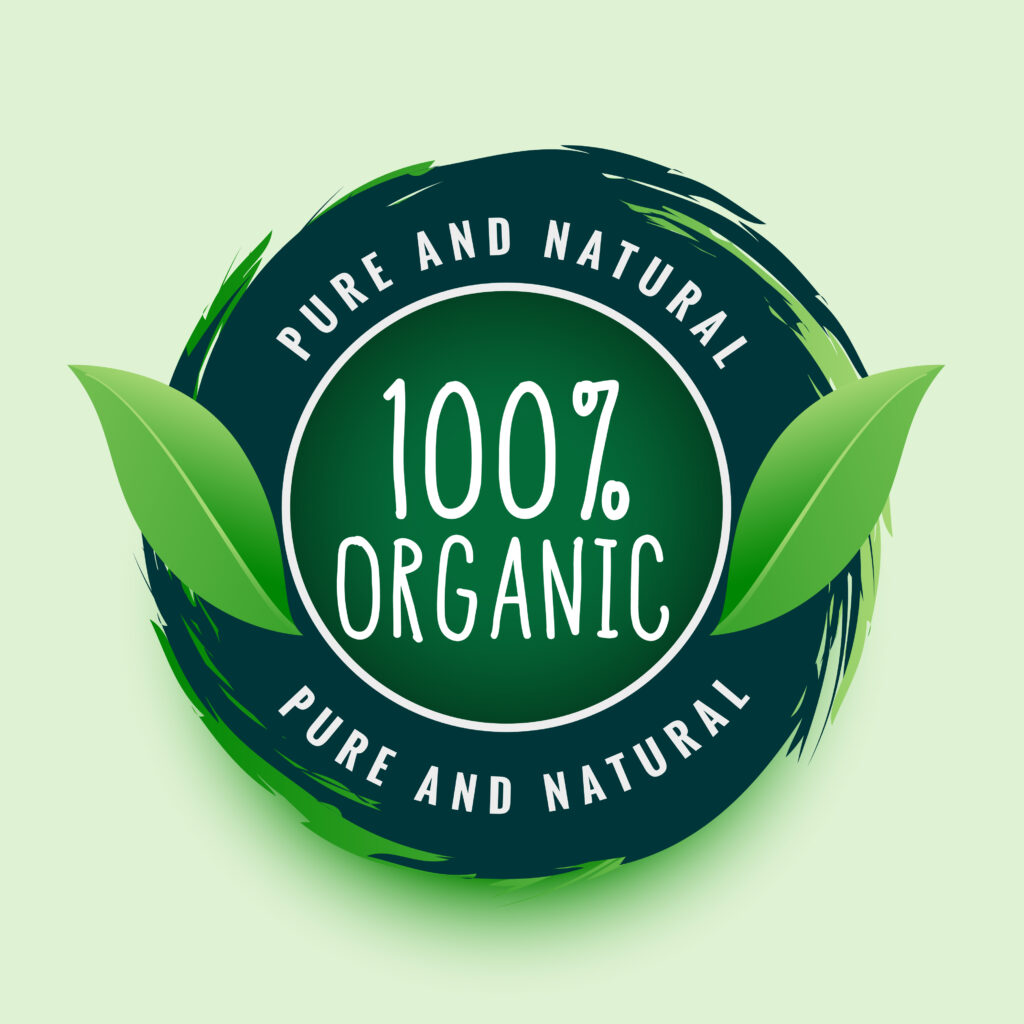 In today's world, we are exposed to a multitude of chemicals from all sources. It will be intriguing to read and know about various foods and other products that are grown or obtained chemical-free. Organic products are booming for over a decade. You can write about various organic foods or cosmetics or oils, how using them will benefit the readers, the places or brands you can obtain organic products from, and so on and so forth. Reading blogs about these products will educate the readers. Hence this makes it one of the informative top content writing topics. A few suggested topics in this area are:
Here's All You Need to Know About Organic Coconut Oil
10 Benefits of Organic Essential Oils
6. Fashion and grooming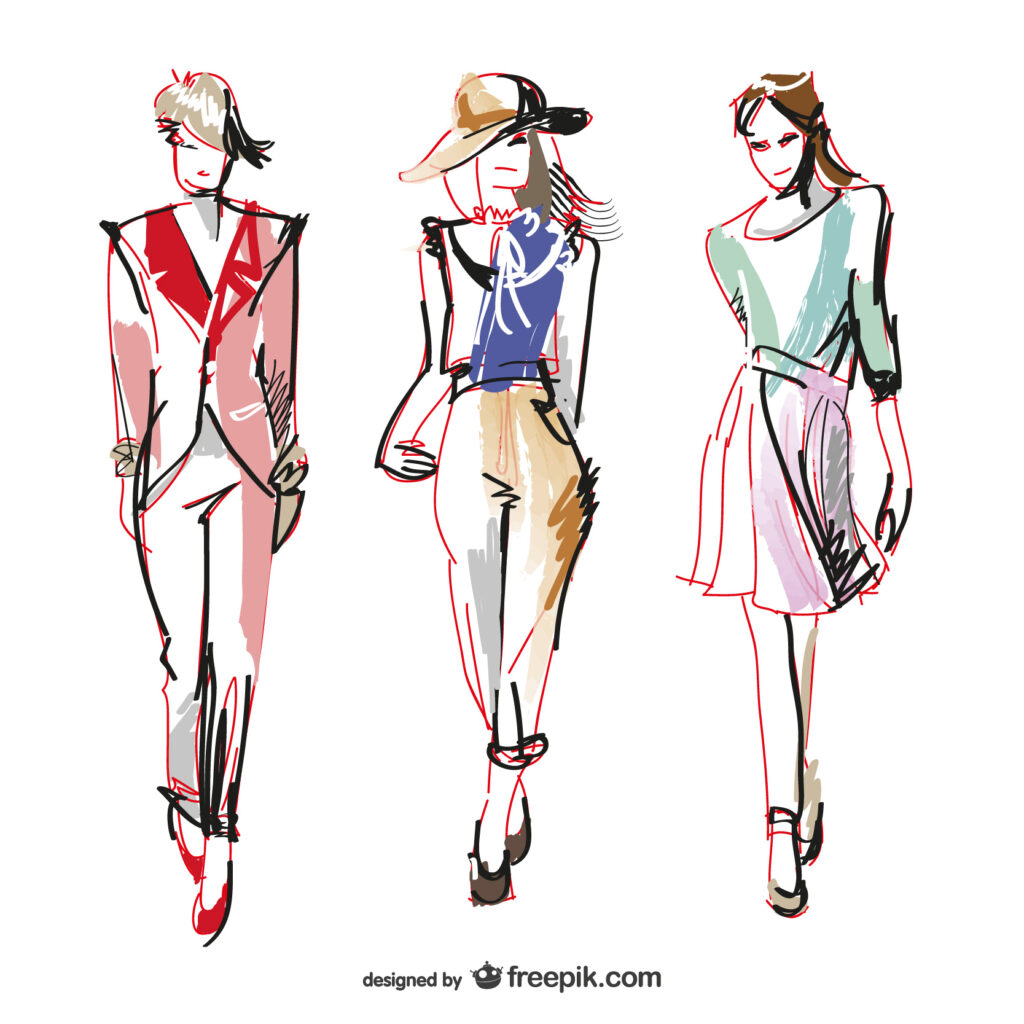 This is yet another area that will never go out of trend. Being one of the interesting and among the top content writing topics, fashion and grooming blogs attract a lot of traffic as everyone wants to look their best and needs advice for the same. You can write for magazines, and e-magazines or be a freelancer and write about topics such as season's fashion, personal grooming goals, best travel wear, fashion weeks, best places in town to upgrade your wardrobe, etc. the list is endless. Here's a couple of suggested topics for you-
Want To Know All The Details Of The Paris Fashion Week?
Winter Is Coming…So Is The New Fashion! Read To Know The Latest Outfits For You This Season!
If you are a fashionista with a passion for writing as well, then this is the niche for you. Create consistent blogs over a period of time to leave an impression on your readers who will dedicate themselves to you eventually.
7. Entertainment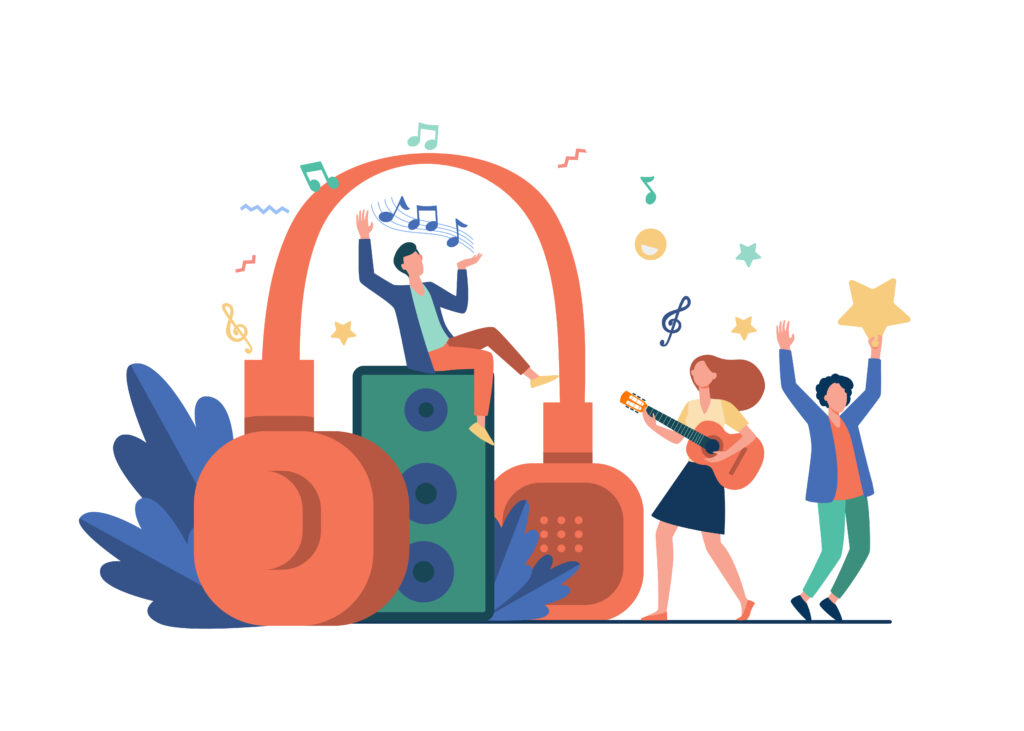 Entertainment blogs are evergreen and always in demand. Readers like to take a glance at the latest releases on OTT platforms or good movies to watch in a multiplex over the weekend. Write about these topics and publish them regularly to draw readers towards your content. Entertainment will always remain among the top content writing topics as everyone needs recreation once in a while. A couple of suggested topics for your guidance-
Top 5 Blockbuster Movies To Look Forward To This Month!
The All-Time Hit/Classic Movies You Should Watch This Year!
8. Books and movie reviews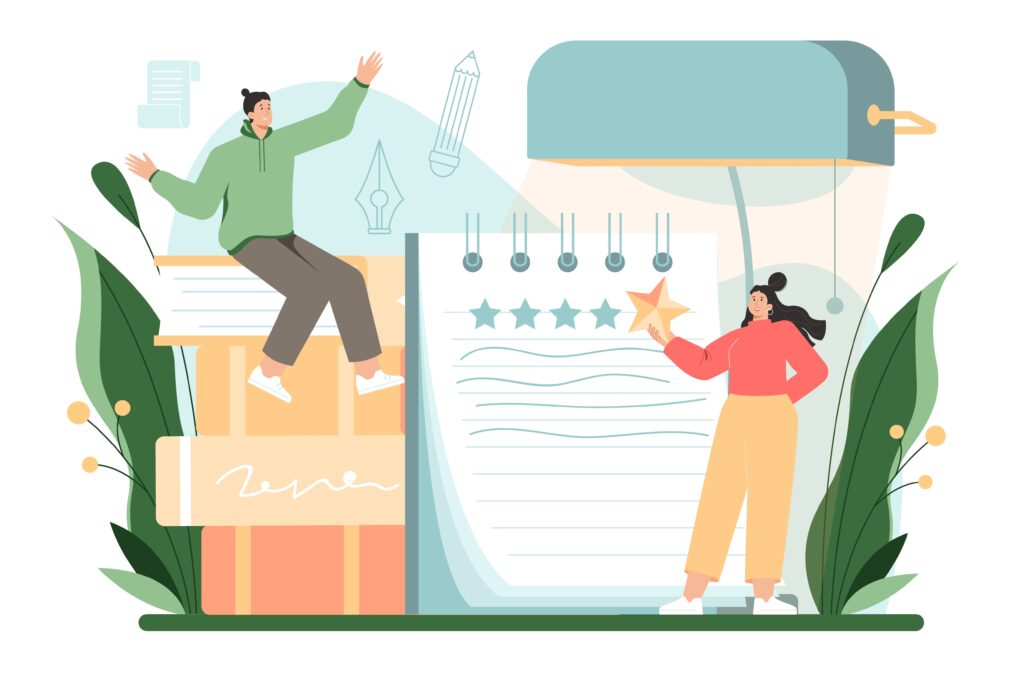 Reviews on various movies and books are one of the interesting ways to keep readers drawn to your content. This niche gives you an opportunity to write about books and movies released all over the world. With good research and interest in this field, you can create many topics for the target audience. Here are a couple of examples for you.
Here's All You Need To Know About Jeffrey Archer's New Release
Catch The Review Of The Latest Movies Released This Week
9. Best-selling authors/books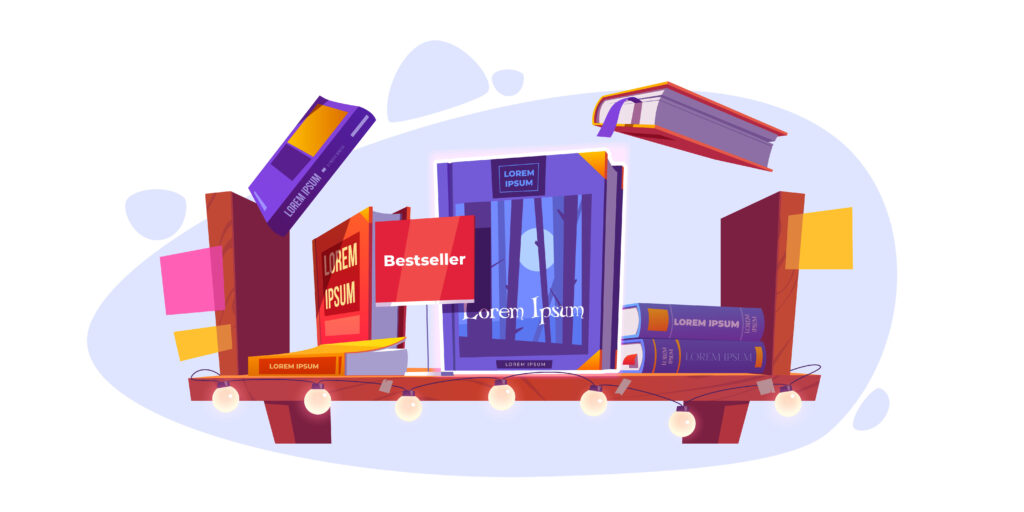 Writing about bestselling books is a good way to keep the readers in your audience hooked to your blog. Many avid readers like to check on bestselling books to decide on which one to read. Hence writing listicles like top 20 bestselling books to read this year will be a wonderful way to draw readers to your blog site. A well-sought and well-presented content will do magic to your blog. A few suggested topics are presented below.
10 Inspiring Books That Were Released This Year
Excerpts Of An Interview With The Bestselling Author
10. Alternative medicines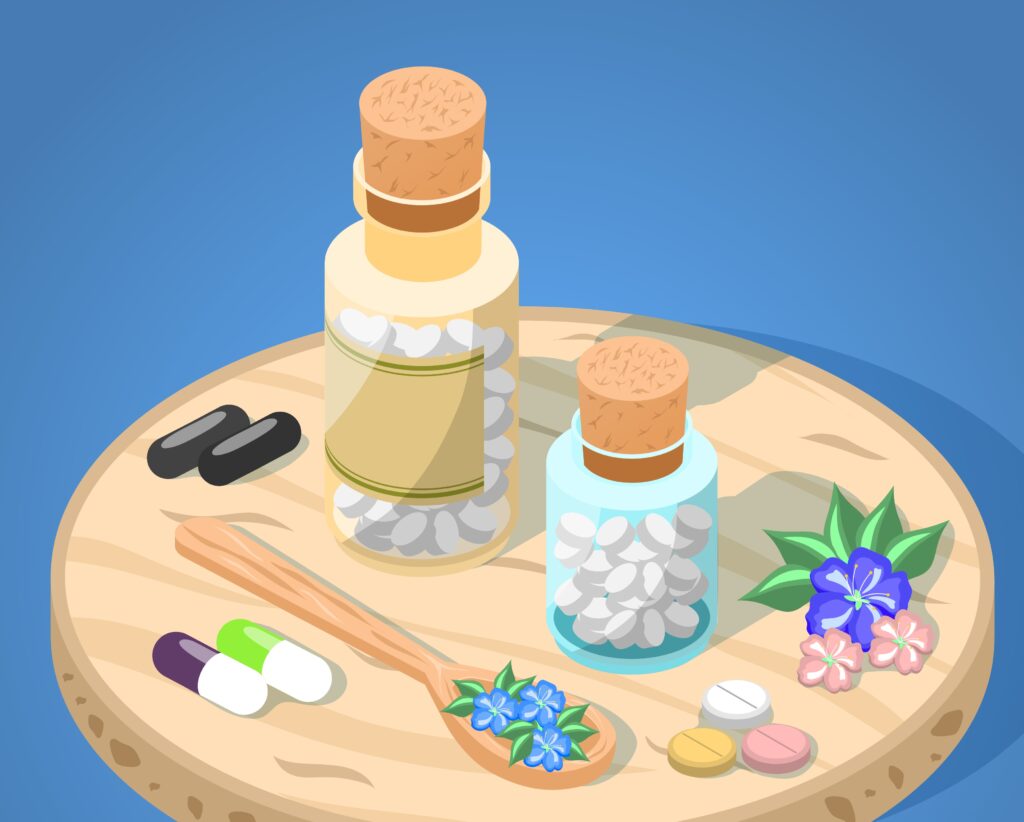 In India, many people believe in alternative medicines like homeopathy or Ayurveda because of their traditional origin and naturally sourced organic compounds. More people have started taking these medicines, especially in the post-pandemic era, seeking immunity boosters and energy boosters. Writing about these topics will be promising. Make sure your research is up to date and your content accurate. Presenting the content in a concise and skimmable manner will make your blog catchy. Below mentioned are examples of topics you can choose.
Naturopathy- The Best Way To Boost Your Immunity!
Here's How Homeopathy Has Advanced Over The Years
11. Weight loss and management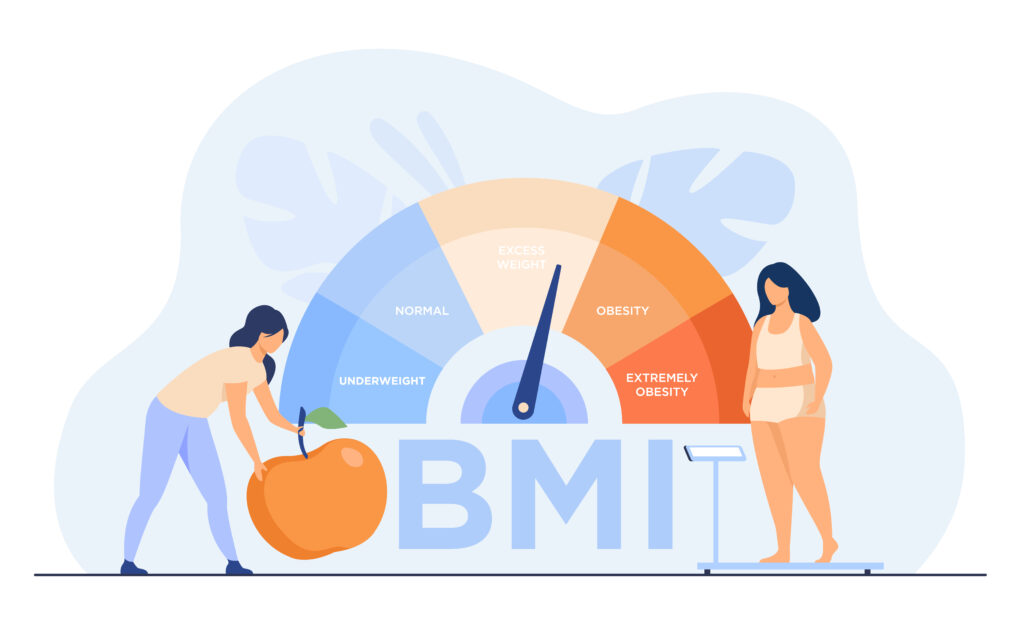 This field is definitely one of the all-time top content-writing topics of the 21st century. There are innumerable topics you can write about in this niche. You can choose topics such as weight loss regime, top 5 ways to lose weight, how to lose weight in 30 days, how to manage weight with regular diet, how diet and exercise go hand in hand to help lose weight, a listicle of superfoods that will aid weight loss, etc. Below mentioned are a couple of headlines for your guidance.
7 Tips To Easily Lose Weight In Your Busy Life
Here's How These Smart Foods Will Help Maintain Your Weight
There is a ready audience for this topic so are many writers who have written about this topic. Your job is to present your blog in an attractive and easily understandable format and somehow stand out from the rest.
12. Adventure-related blogs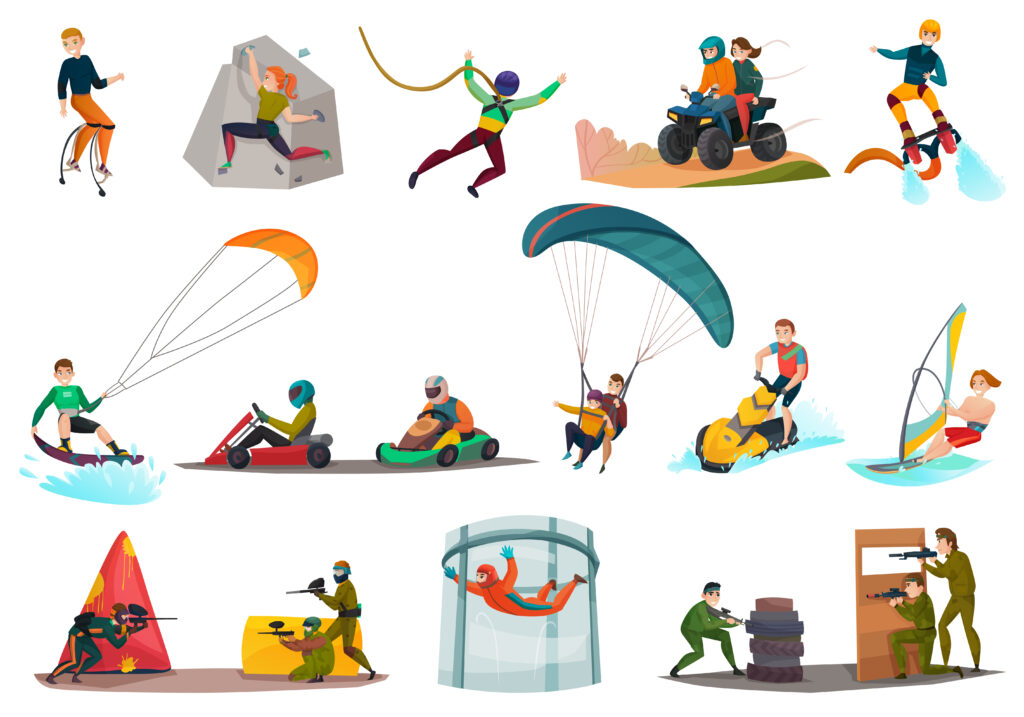 Those who love adventure know the adrenaline rush of jumping off a cliff(paragliding), parasailing on a beach, or go-karting. These are the group of people who are looking for new places or new adventures to experience. You can write about top spots in town for adventure lovers, the outskirts of the city where you can get some thrill, trekking camps or weekend hiking conducted by certain agents, etc. If you are an adventure lover with a talent for writing, then this is one of the top content writing topics for you. A few suggested topics are mentioned below.
Best Weekend Getaways For You Around The City!
Top 5 Adventures In South India You Should Not Miss
13. Tourism/travel
In the 21st century, many of us have a 'you only live once' mindset. Therefore we want to visit new places and explore new cities while we can. This is a great niche for content writers to produce consistent blogs as there are innumerable places that come with new experiences. Examples of blog topics are mentioned below.
Best Places To Quench Your Wanderlust This Summer!
5 Historical Places You Should Visit This Vacation
To make your content unique it is important that the structure of the blog is short and attractive with new additional information about the places you write about.
14. Digital Marketing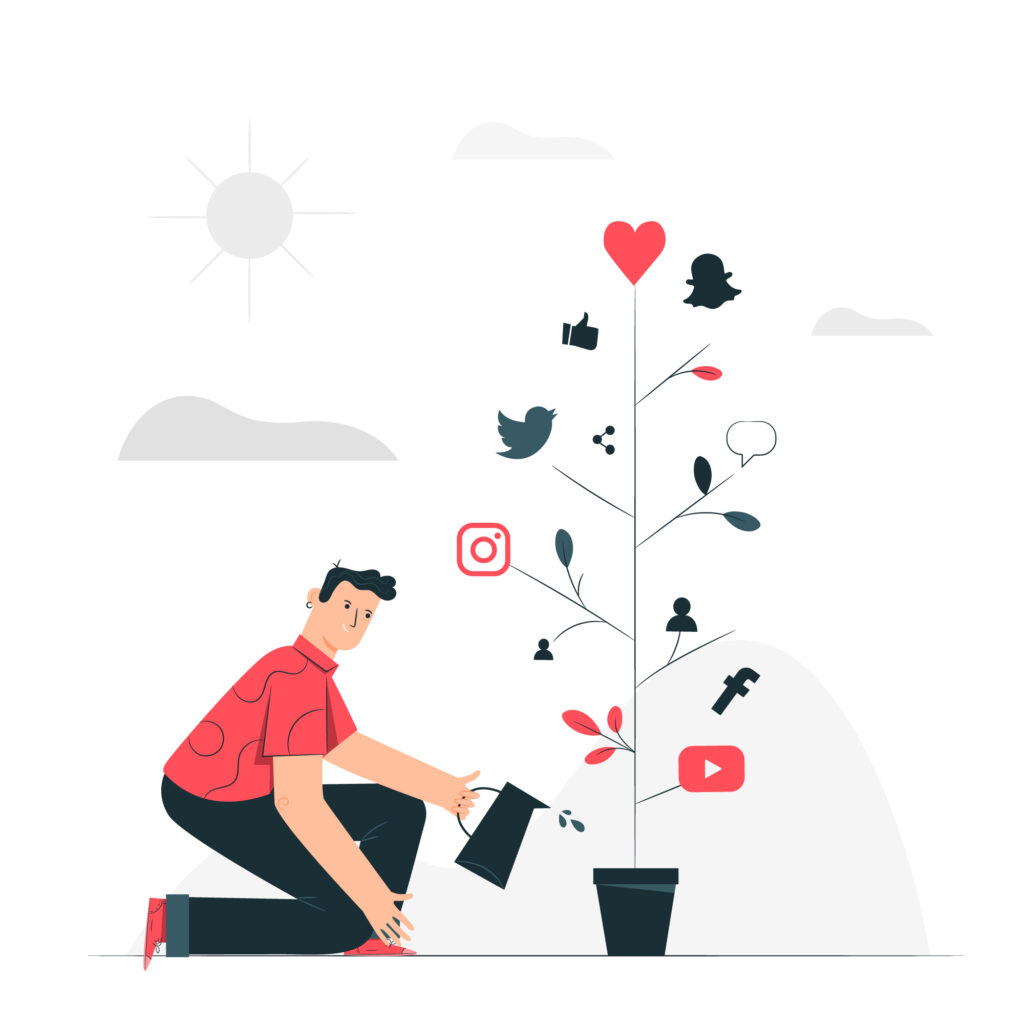 In this digitized world, every business small or big goes to digital platforms to promote their product. Digital marketing blogs or digital marketing techniques are a great way to generate revenue for them while it is an amazing opportunity for writers to show their talent. There is a lot of scope for content writing in this niche. The topics that you can write is as follows:
Top 10 Digital Marketing Hacks Every Business Should Apply
Amazing Tips and Tricks To Optimize Your Content
15. Art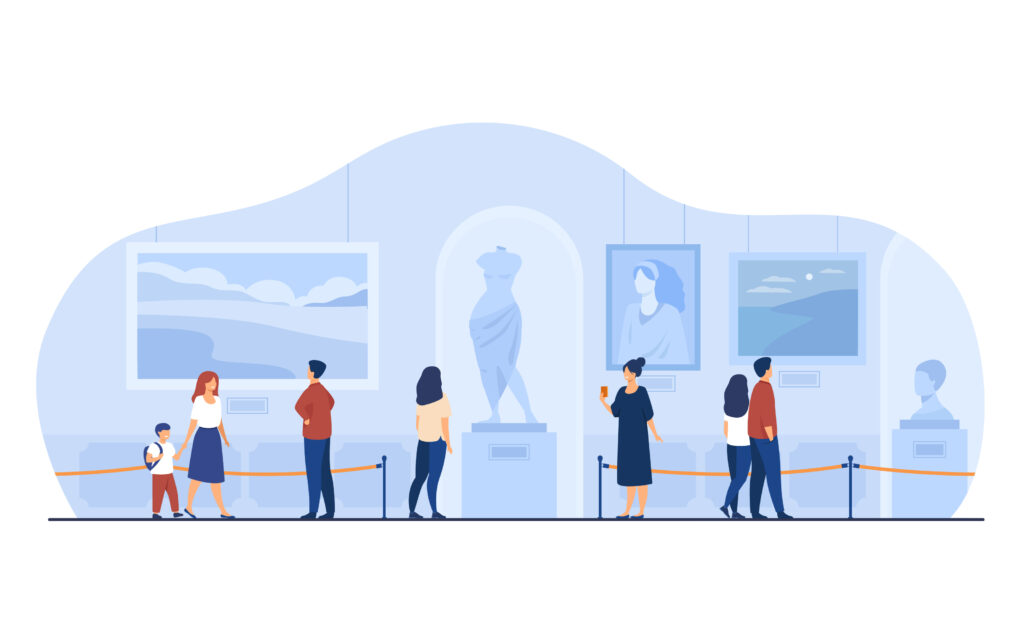 As a writer, you can choose unique content writing such as blogs on the latest art exhibition in town, best art pieces, art galleries, etc. Many people love art but drawing a dedicated audience to your blog site can be quite challenging initially. However, with consistency and hard work, there will be dedicated readers over time. Here are a couple of suggestions for you.
Check Out The Art Exhibitions In Your Town This Weekend
Sculpture Making Crash Course For All You Art Lovers in The City
16. Career advice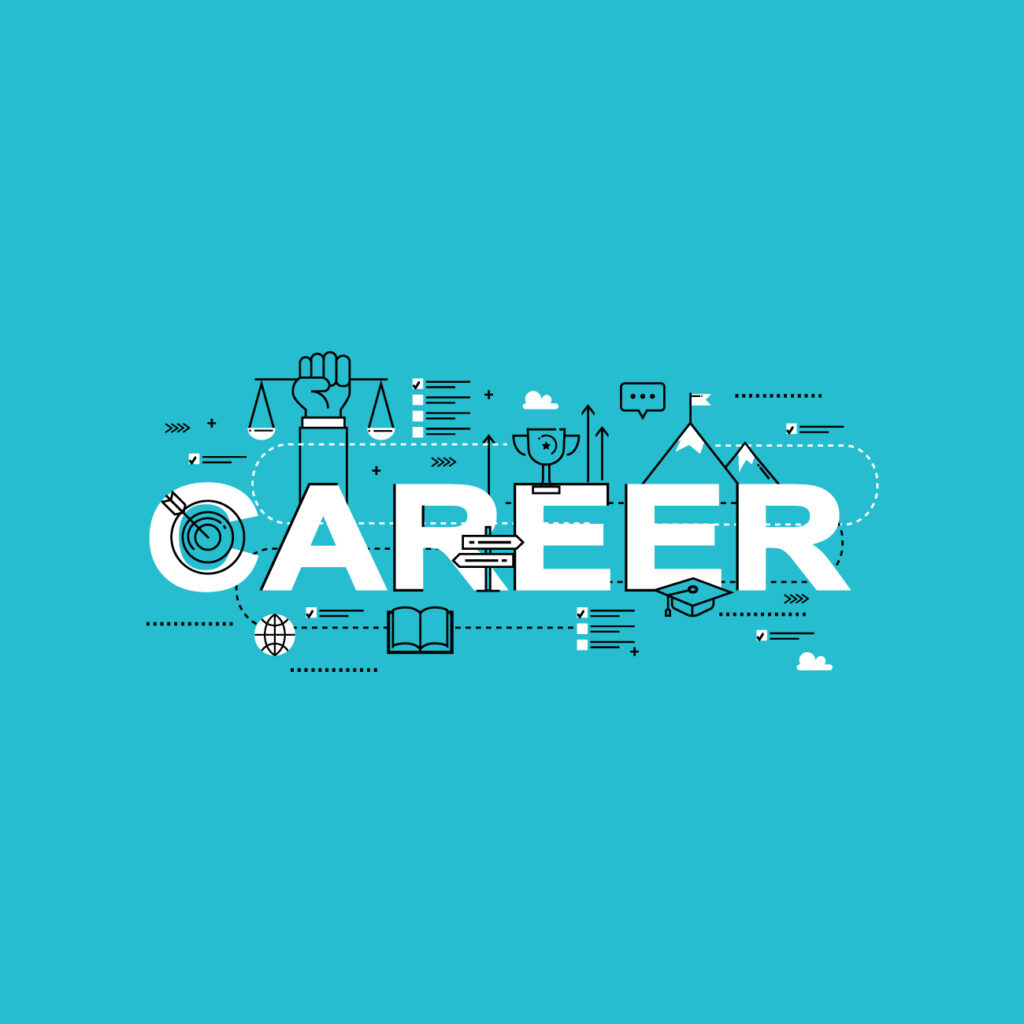 Blogs on career advice are always looked out for. Whether a beginner or a professional wishing to upgrade their career, people always keep an eye out for career tips or advice. Hence this is one of the top content writing topics. You can choose to write listicles, new courses that have been introduced, blogs that the readers will want to read to make their dream come true, tips to achieve career goals, etc. Be creative and present your content excellently to make your article unique. A few suggestions of the probable topics are mentioned below.
What Career Path to Choose After Business Management Course
Top 10 Career Options In India and Abroad For PMP Professionals
17. Social media tips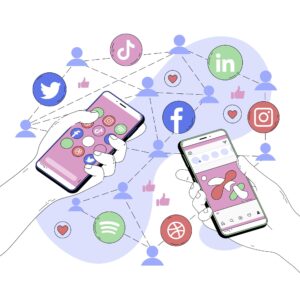 Making an impression on social media today is more important than before. Many influencers and also companies are looking for social media tips to increase their visibility in the web world. You can write about tips and tricks to generate viewership, how to use various tools or apps to make their social media presence more visible, etc. A couple of suggested topics are given for your reference below.
Tips and Tricks To Increase the Visibility Of Your Post
How To Leave An Impression On Your Readers- A Must-Read For Budding Writers
18. Technology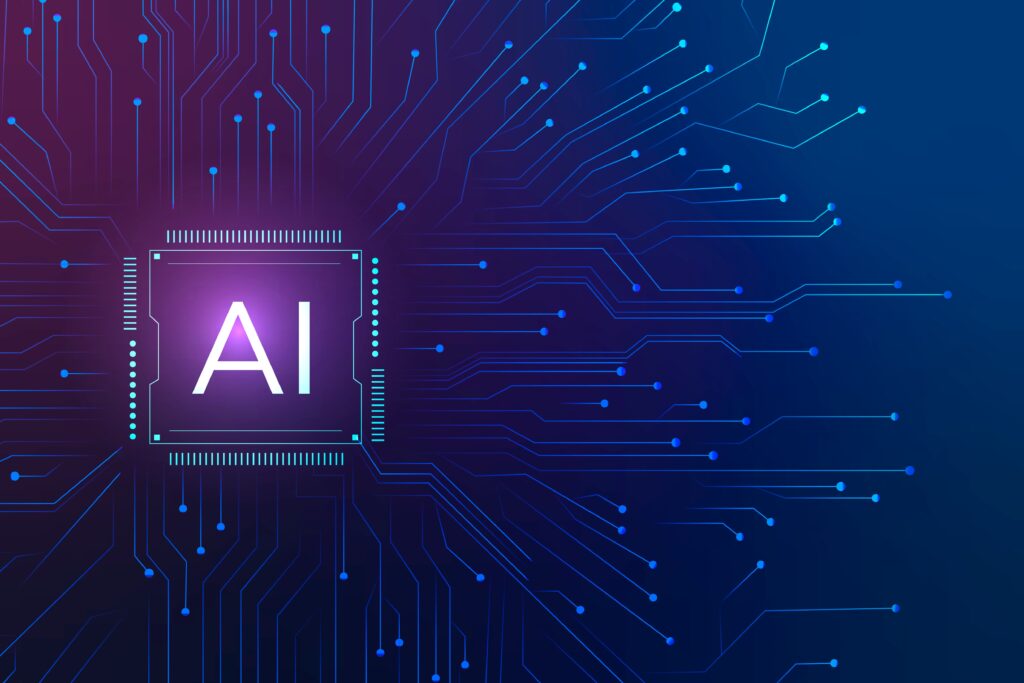 Today's world is driven by innovative technology. Writing about these is one of the best niches you can choose. Topics such as best innovations, the latest innovative technologies, how to use new tech gadgets, how to fix errors, exploring a new gadget, etc. will attract readers to your blog site. Your research has to be thorough and content clear and easily understandable to be able to reach out to a larger varied audience. You can write topics such as-
Learn The Latest Innovations in AI
10 Ways Technology Has Made Our Lives Easy
19. Product comparisons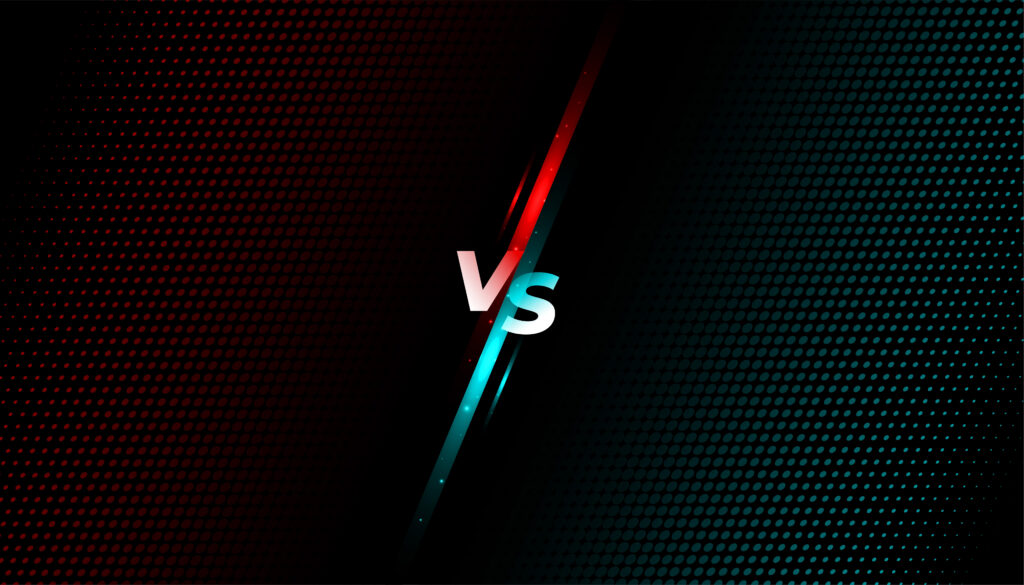 Comparing different products and brands are a unique way of attracting an audience to your content. Readers always seek comparisons before deciding on which product to purchase. Present easily understandable content with clear comparisons in similar attributes. You can compare gadgets, electronic items or accessories, apps, tools, websites, etc. based on your niche. You can find a couple of suggested topics below.
Pros, Cons, Recommendations – Laser Printers Vs Inkjet Printers
Why Choose PMI PMP Course Over Regular Management Course?
20. Sports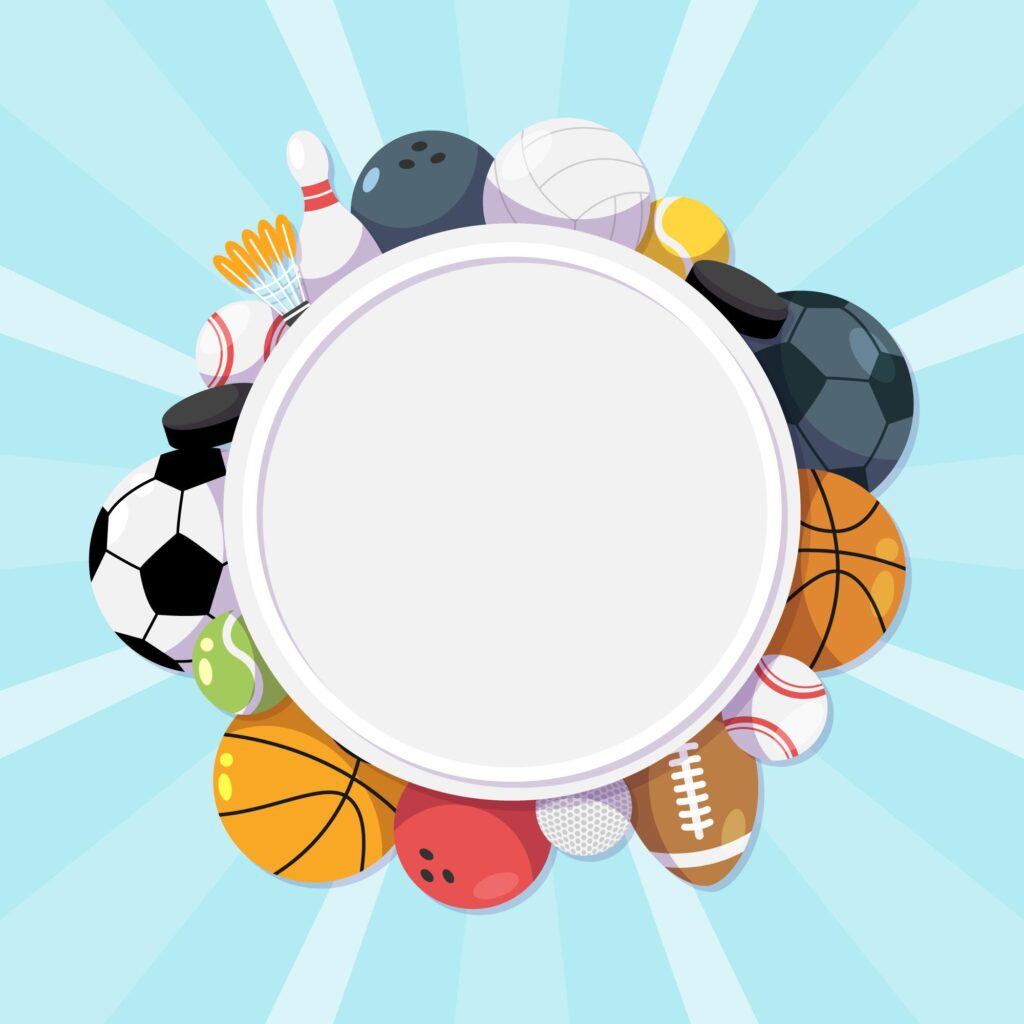 Writing about sports and sportspersons will never go out of trend. As a writer, you can write about tournaments or championships, blogs on sports stars and their fitness/practice regime, trivia about various games, etc. If you are a sportsperson or love watching sports then this niche becomes easier for you to write about.
Catch The Updates You Missed At Today's Final Championship
Exclusive Interview Of The Tennis Star Roger Federer
21. Innovations in the field of medicine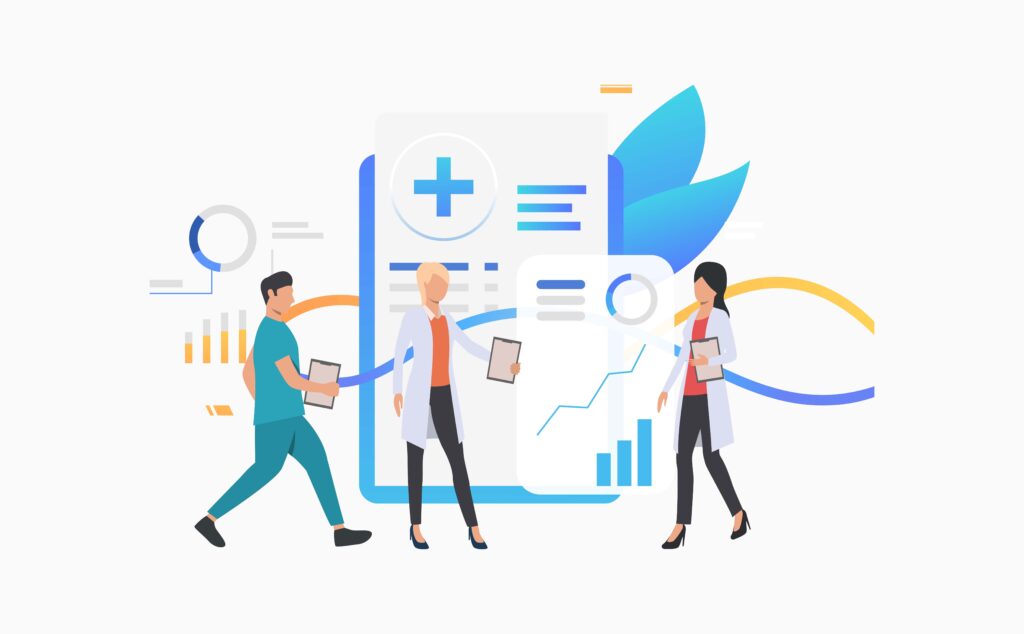 The field of medicine like many others has seen a lot of technological advancements. Making readers aware of the recent innovations in treatment and diagnostic techniques is a great idea for content writing. While educating the readers, you are also getting an opportunity to present information about the growing field. Hence this makes it one of the top content writing topics to write on. You can write topics similar to the ones mentioned below.
Breakthrough Innovation In Cancer Detection!
Read To Know The Advanced Non-Invasive Treatment of Renal Calculi
22. Tutorials on how to do-s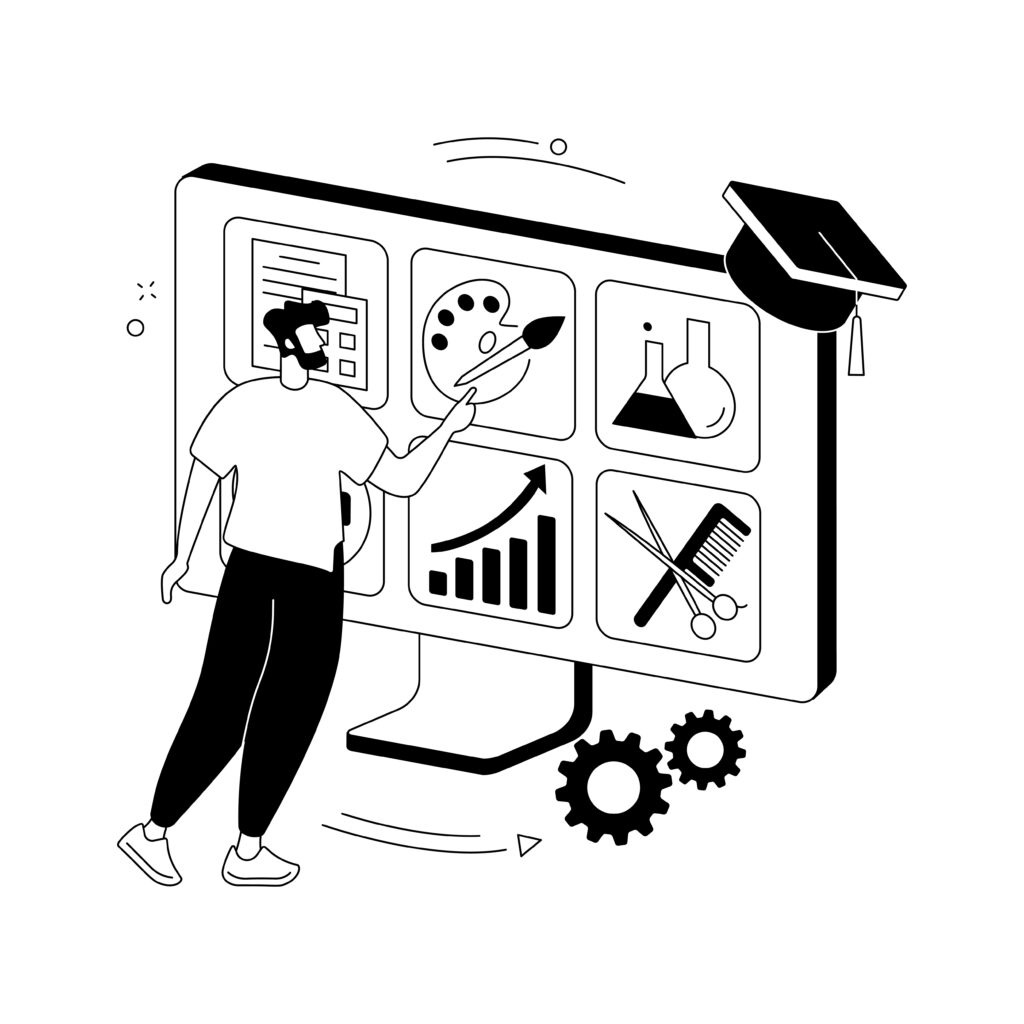 Tutorials are a great chance for writers to create blogs on varied topics. How-to-topics such as drawing, cooking, gardening, solving Rubik's cube, hairdo, etc. are a few examples of varied topics you can choose from. Based on your interest you can choose any simple topic to write tutorials that will help beginners to understand the idea clearly. A few suggestions are given for your reference.
Here Are The 8 Steps to Solving Rubik's Cube
Learn How To Start Your Own Bonsai Garden
23. Life and relationships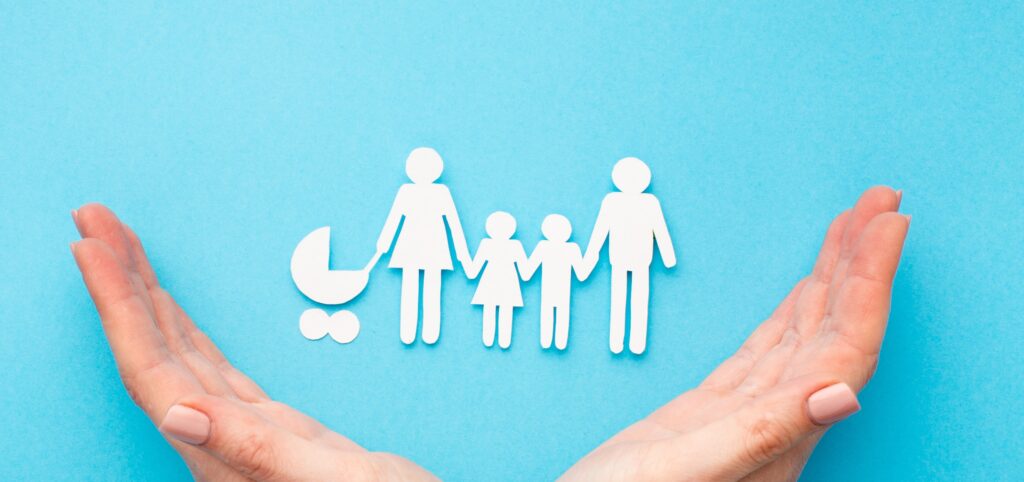 Everyone starts reflecting on their life at some point. Blogs on relationship dimensions are always interesting to read. To be a good writer in this niche, you are expected to have a depth of character and empathy to create great content. Your articles should be optimistic and diplomatic while presenting opinions on sensitive topics. A couple of examples of types of topics that can be chosen are mentioned below.
Here's How You Can Bring The Magic Back in Your Relationship
6 Amazing Things You Could Say on Your First Date
If your blogs can answer relationship problems or life questions one at a time, it is a great way to create long-lasting content while grabbing readers' interest.
24. Spirituality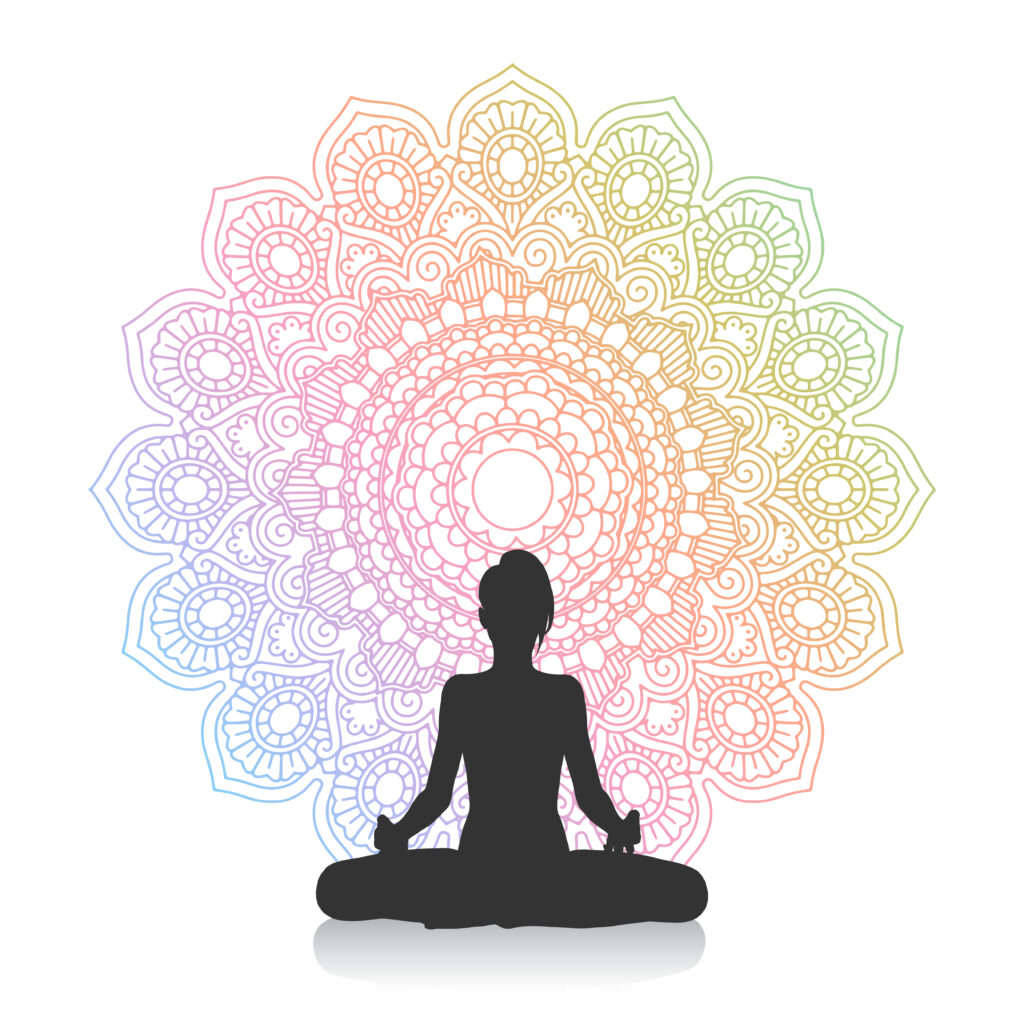 Everybody wants to find peace within their heart. In this stress-inducing world, peace can be quite hard to achieve. Writing about tips and tricks or simple rules to follow to keep your mind calm is a great way to connect with your readers. Articles on how to infuse spirituality into your everyday life will draw many readers to your content. A few examples of such topics are mentioned below.
7 Easy Steps To Find Peace Within
Ready To Master The Art Of Letting Go
25. Education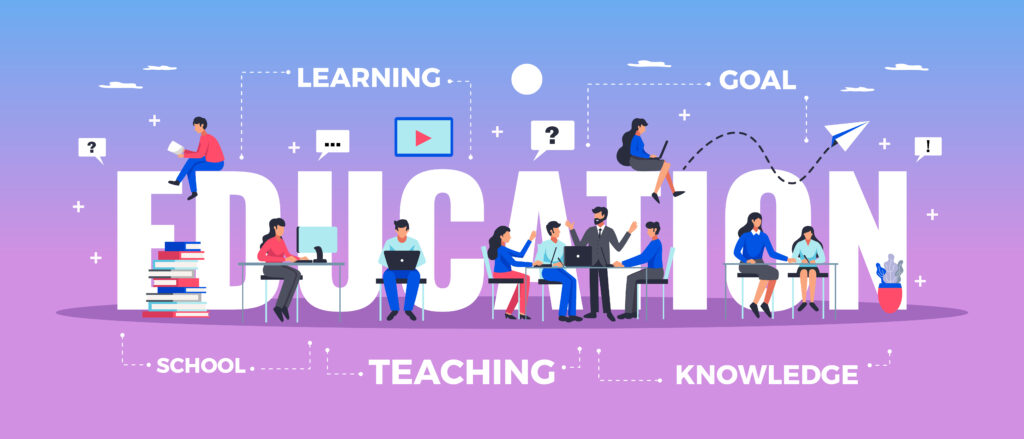 Blogs on education are popular and among the top content writing topics in the present world. Write about the latest courses, certifications, and diplomas that various academies have to offer. You can write listicles on various courses which give complete information about them that the readers are interested to know. A couple of topics are mentioned for your guidance.
Top 10 French Courses In The City
Best Python Programming Courses For Beginners
Mentioning the career options after the completion of these courses will give closure to your blogs. Therefore, the readers need not go through other articles to get a complete understanding of the topic you have chosen for them.
26. Entrepreneurship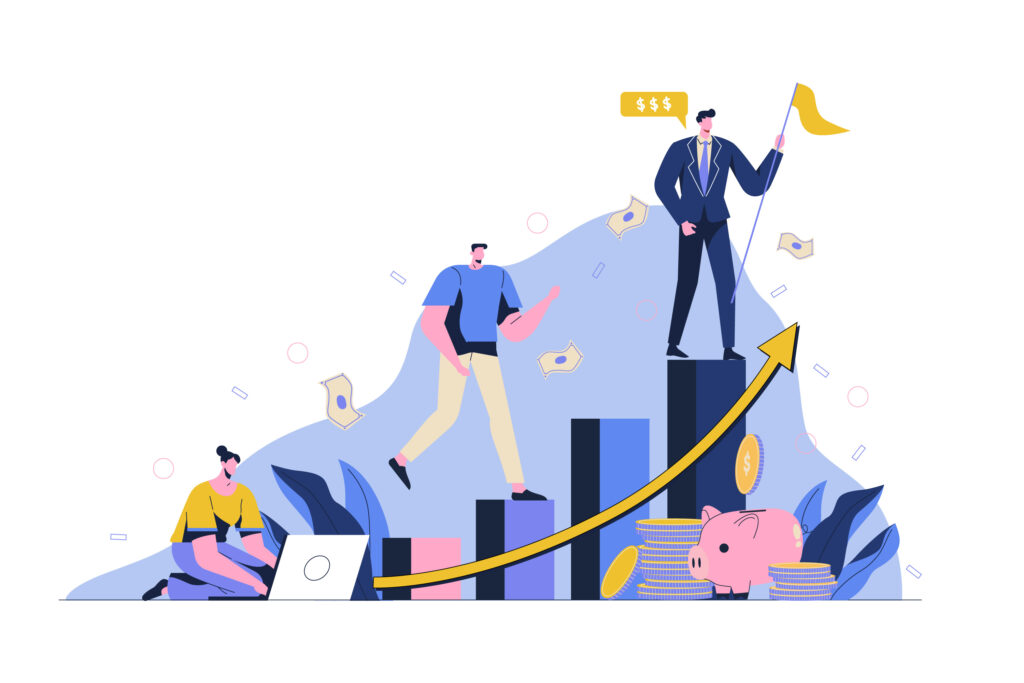 Entrepreneurship blogs have a lot of scope among small and large business communities. Many people seek out advice or would want to know what's the current trend in the field. Hence writing a comprehensive report on the topic you choose is very important. Extensive research along with the use of the right jargon will add depth to your write-up. Examples of topics are given below.
The Top Unicorns In India In 2021 and What They Have In Common
Here's The Compilation of Tips From Experts For Launching Your Own Startup
27. Cryptocurrency and its scope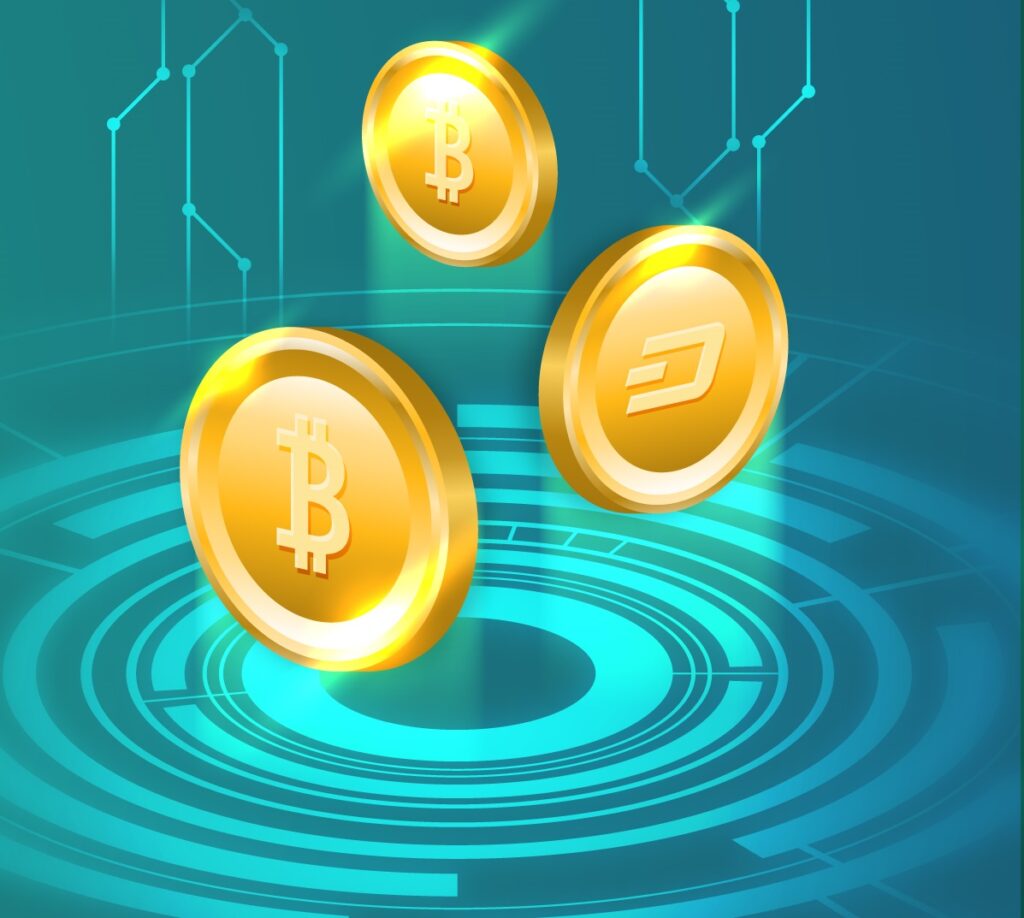 Cryptocurrency is another innovative product of the modern world. Cash transactions are depleting by the day and updated versions of currencies are taking their place. Hence writing about how cryptocurrency works, types of digital currencies to choose from, how to be aware of cryptocurrency scams, etc is interesting to the readers. Here are a couple of suggested topics for your assistance.
Is Investing In Cryptocurrency A Wise Choice?
Pros and Cons of Cryptocurrency
28. Special occasions and festivals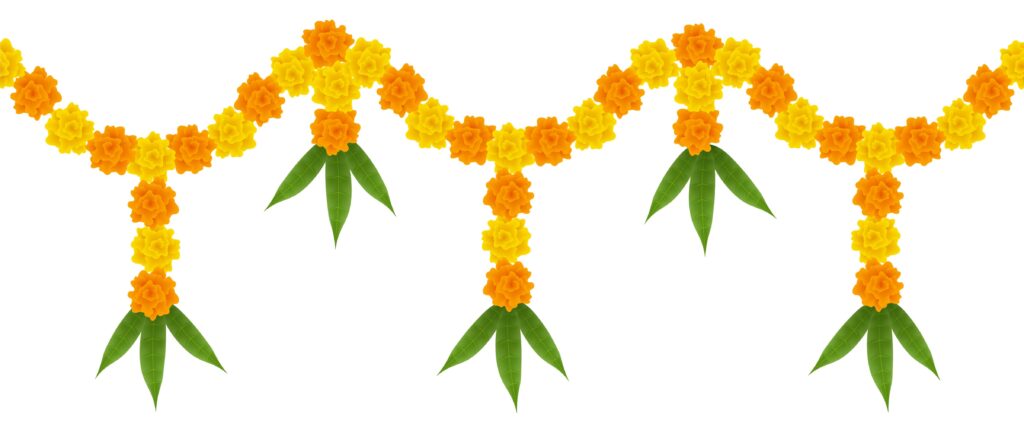 India is a land of diverse cultures. The number of festivals and occasions to celebrate are many. With growing western influence, there are many of us who are slowly forgetting our culture. Hence writing about festivals, the significance they hold in our tradition, the various foods prepared for festivities, etc provides a great opportunity for content writers. Below mentioned are the suggestions for topics,
9 Facts You Should Know About Navratri
Interesting Facts About Ancient Cultural Symbols of India
29. Freelancing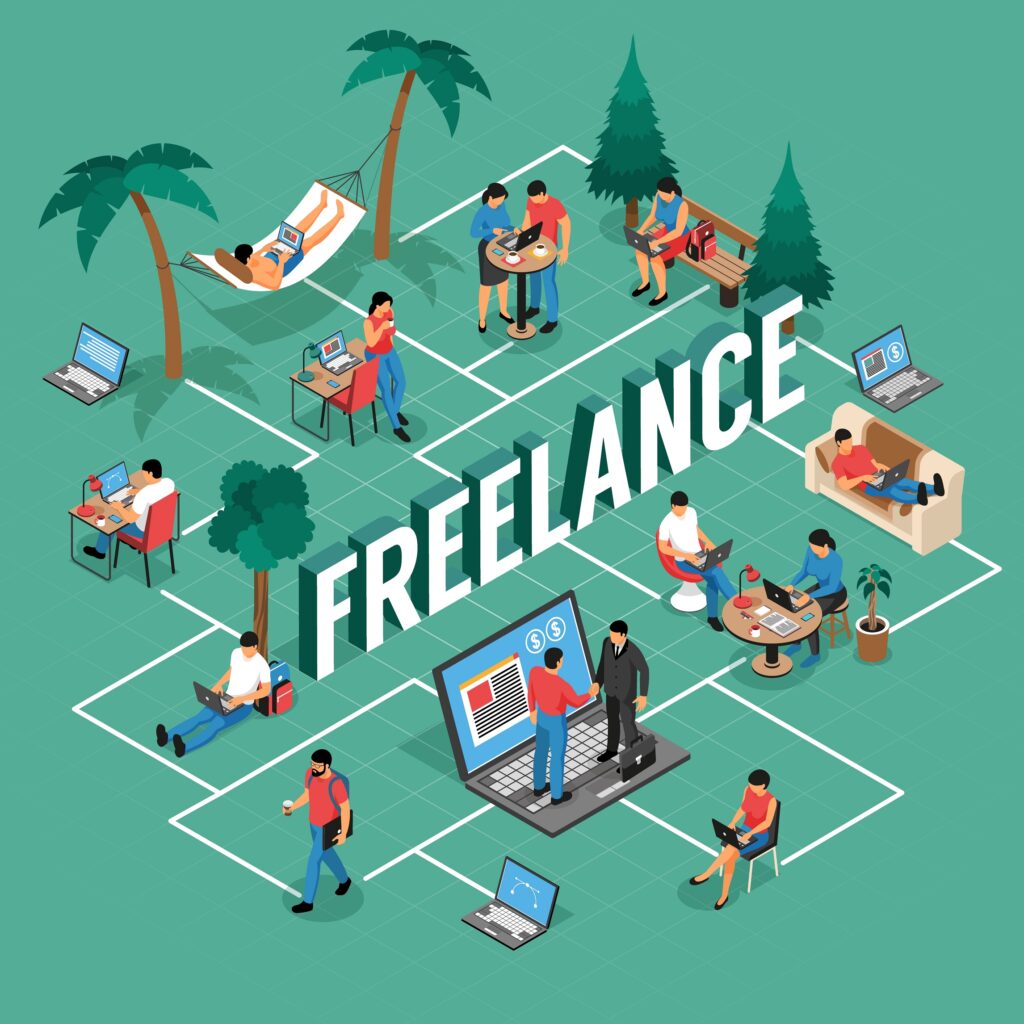 The digitized era has given rise to a number of freelancers in various niches. This is among the top content writing topics. Many people are wannabe freelancers, hence writing about topics such as aspects needed for freelancing, income made by freelancers, the future prospects for them, various niches of freelancing, etc form a great way to connect with readers and generate viewership for your blog site. A couple of examples for such topics are given below.
Tips and Tricks To Start Freelancing Blogs
Freelance Writing Vs Blogging- Pros and Cons To Help Choose What's Best For You
30. Trending topics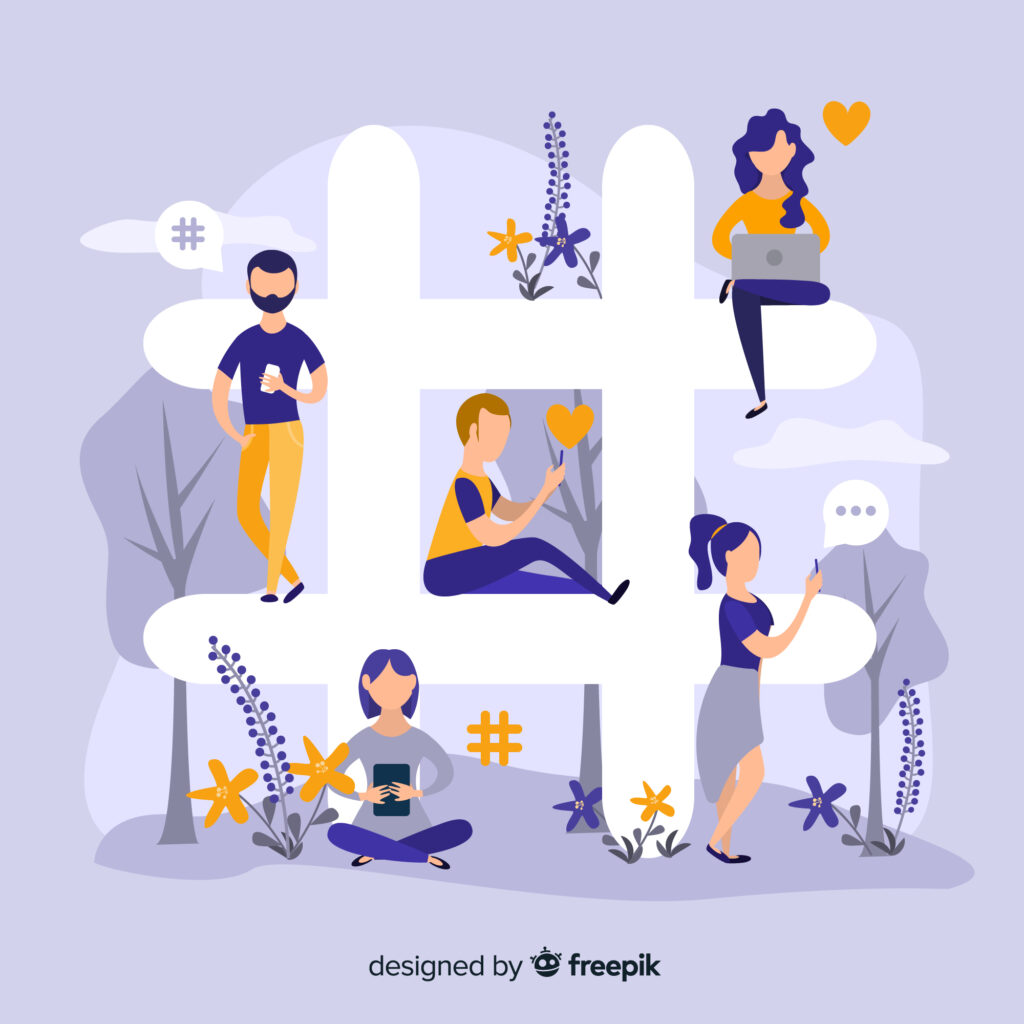 Blogs on trending topics with catchy headlines always make their way to readers in the digital era. Write about what's new in various fields with an attractive headline to get viewers to your blog site. A title that starts with 'did you know?', 'check out what's new', 'here's what we know, etc. always get readers' attention. A few suggestions are given below.
Check Out The New Fashion of The Season
Here's All Your Need To Know About The Latest Music Festival
31. Skincare and beauty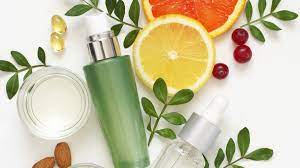 In this era where we upload pictures on social media and want to look our best, everyone will want to read about various beauty secrets. Hence, this is an interesting niche to generate many eye-catching topics to educate the readers on beautification. You can write about various cosmetics or natural ingredients, make-up routines, foods that do wonders to the skin, etc. the list is very long. Choose a topic each time to publish your content consistently. A few examples are given below.
5 Morning Routine Steps To Follow For Glowing Skin
Top 10 Natural Ingredients That Will Improve Hair Growth
32. Photography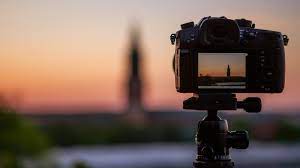 Photography is one of the creative fields where you have the opportunity to write various blogs. You can write about photographers, photography competitions, galleries or exhibitions, workshops, etc. There is always a dedicated audience who will be interested in this niche. You have to learn to master the art of drawing them toward your content. A few suggestions for topics are mentioned below.
Here are All The Details of The Photography Exhibition Happening This Weekend
Top 10 Photography Courses For Beginners
33. Mythology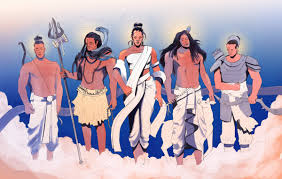 India is a country with rich culture and many mythological stories to pass on to the future generation. What better way to do it than publishing articles about it? You can target your articles for kids or adults. You can write about various Hindu epics, different yugas or Vedas, etc. Writing with simple language using attractive illustrations will direct readers to your blog site.
5 Advice By Krishna That Is Applicable To Everyone
10 Facts We Bet You Didn't Know About The Tretayuga
34. Celebrity updates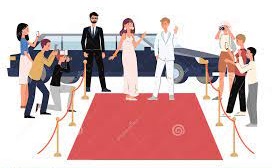 People are always interested in what celebrities do. As a content writer, you can choose topics such as what celebrities wear, where they travel, what's their latest work, what are their business interests, etc. This is an evergreen niche and among the top content writing topics to write on. There is a good opportunity of posting regularly in this niche. A few suggestions of topics are mentioned below.
Check Out The Celebrities' Favourite Travel Destination This Summer
Read To Know The Highlights of The Latest Film Festival
35. Scientific discoveries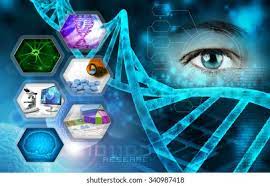 Science is a fascinating field to many. There will be a good number of readers who want to know about the latest scientific discoveries around the world. You can write listicles, the top discoveries of the month or year, breakthroughs in the field of science, etc. If you are a curious person interested in this niche, then science blogs are for you. Here are a couple of suggested topics for you.
Top 5 Greatest Scientific Discoveries Of Humankind
Read About Breakthrough Discoveries in DNA Testing
Recommended Reads
Henry Harvin's content writing course
Do you have a passion for writing but want to know the technicalities of the writing industry? Then you should opt for the Content Writing Course offered by Henry Harvin Education. The institute is one of the best and top academies providing online training for candidates. With training given by highly skilled trainers, Henry Harvin's content writing course curriculum includes modules on internet skills, language skills, blogs, business, market writing, content strategy, creative writing, etc.
The excellent training you receive in this 40-hour duration course will prepare you to become a professional blogger. With a nominal fee of 17,500 INR, you get internship assistance, placement training, and Bootcamp sessions as added benefits.
Conclusion
Content writing is a very promising career in this digitized era and it is in great demand. Most of the top content writing topics have been presented to you in this article. We are hopeful that these will guide you to choose your niche and help in pursuing a career in this field. Digital content writing is a booming industry with a lot of scopes to make a good career. You can choose to be a freelancer or get employed by companies to present your writing skills. Either way, there are a lot of unexplored opportunities for talented people in this area.
FAQ
Q.1. Is content writing a promising career option?
Yes, initially there might be a few challenges that you have to overcome. But with consistent writing, you will get to know your readers and learn to write for them, which in turn will end up as a good career for you.
Q.2. I don't know what is my niche. How do I identify it?
Relax, it happens to many of us. Just keep writing and experimenting in various topics. As you are in this process you will discover your niche soon. Then there's no stopping you!
Q.3. I am an IT professional and passionate about writing. Which topic can I choose for my blogs?
Well, based on your profession we can suggest that you write about various software, apps, gadgets, computer languages, etc. But as an individual, you can write about any topic that you are passionate about. A little research in your interested area will help you write about various subjects.
Q.4. Does a content writing career pay you well?
Well, it depends on many factors such as a freelancer or an employee, the niche you have chosen, the target audience, the uniqueness of the topic, skimmable topic, etc. Overall, we can say that content writing is quite satisfactory in terms of income, especially when you have established an identity on the web with your consistent blogs.