What is content writing?
Anyone who has been trying to start their career in writing must have definitely come across the term," content writing". But what is content writing? And is it really as lucrative a career as everyone is making it out to be? This article will act as a guide to content writing, taking you from the basics all the way to how you can make a stable career in content writing. Before we get into that, let's start with what are all the things that can be considered content.
Content is a medium of communication that helps a person to express their thoughts, ideas and views about any particular thing primarily in the written form. Writing has been around for centuries. Before the invention of the printing press, written words found themselves in the form of prose, poems and journals adorning the notebooks of intellectuals. But with the printing press, it was possible to distribute the written words for the consumption of the general public. With this content was born. Content is the feeding of information and/ or experiences to an audience suitable to their needs and palatability. Though the way we consume content has evolved, thanks to the advent of the internet, the content's basis remains the written word. Though content writing may seem very daunting, one can equip themselves with the required skills by making use of the various content writing courses available online.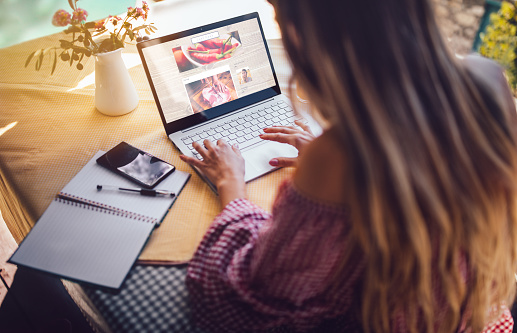 Content in the 21st century:
With the internet, we consume content majorly in these forms:
Written format
Videos
Audio
Every blog article we read, 30-second reels we enjoy or podcast we listen to as we go by our everyday activities, is content. In that sense, everyone today with access to the internet is a content creator. Anything presented to put forth an idea is considered a piece of content. Every blog post, photo, and even quote qualifies as content. The amount by which we consume content through the internet has increased exponentially in the last few years. And the best part about this is, even with the overflow of content, we are not tired of content yet. We still need to be entertained when we are on the bus or doing our laundry or just taking a run. This creates a vast demand for anyone who can provide quality content. Even in the saturated market of content, anyone can find the audience for their content provided they are using the right tools of optimization.
Content writing is just a part of the vast world of content, but it is the most important driving factor. Every advertisement needs the written phrases of a copywriter that is fun, quirky and capable of capturing the audience's attention. Every movie or short film needs a scriptwriter to come up with a captivating story that would hold the attention of the audience in theatres. Written content is being consumed at a tremendous rate. The important way in which one can differentiate their content from anyone who is simply posting a photo or video to their social media handles is, that they have to professionalize this content in a way that it can generate revenue. Setting up a revenue structure that helps a person generate profitable content is quite a difficult task. Since content writing is also a form of content generation, let's learn more about it and how one can generate successful leads and money from it.
Content writing:
Content writing is the process of producing content. While videos and audio have come a long way, the generation of those also requires the core vision that needs to be written down. With the advent of the internet, the use of the written format to promote and expand an idea into profitable businesses has also boomed. Almost every industry has the need for content writing and marketing as a means to promote their products and services. Every new startup idea that is initiated in this day and time will definitely need a website to share information about their products and services and also to communicate with their customers and clarify their doubts and address their grievances.
Companies rely a lot on the written format of content for promotion and marketing. People might think that content writing is outdated and with the advent of video formats content, one might not spend much time reading an article or a blog post. But this is far from the truth. According to recent estimates, almost 2 million blog posts are being uploaded on the internet every single day. And these numbers would probably only go up with an expected surge in internet users in the next 4-5 years. These estimates create a demand for over 5 million content writers in the next 5 years. The art of content writing has been in demand even before the internet, in the form of flyers, copywriting ads in newspapers, books and many more and the internet has only widened the net of opportunities for content writing. As long as the internet commercializes everything, content writing will only continue to boom in the coming ages.
Why is content writing important?
As mentioned above, content writing holds extreme importance in a variety of industries. This is because content writing has been closely related to content marketing in the last few years. It is the process by which content is made to reach a wider audience by utilizing tools of marketing and optimization. An important guide to content writing does not lie in simply writing a good article or a blog post, but also in strategic marketing of the content so that it attracts a target audience which in turn can be turned into leads that generate revenue.
Marketing of the written content is not a separate process. It should be kept in mind even from the writing stage. Without this, the scope for content writing becomes limited. Earlier, marketing of the content was done during the distribution stages by a middle person. But, in recent times, the internet has cut down the need for the middle person by directly showcasing the content of a writer to the intended audience or customers.
An example of this is that content writers nowadays are able to develop a revenue structure for their blogs and websites through the combined effects of content writing and digital marketing. The purpose of written content may vary, from bringing customers to a new business, driving traffic to a blog or a website to influencing people's choices to use a product or a service, it could be anything and everything. It is this purpose that determines the writing style of the content and what kind of marketing and optimization tools shall be used to generate maximum leads.
Another important guide of content writing lies in knowing the different types of content writing and where and when each type of content writing can be used.
Types of content writing:
Depending on contexts and needs, content writing is divided into the following types:
SEO writing
Blogging
Copywriting
Creative writing
Technical writing
Medical writing
Business writing
News journals or report writing.
SEO writing: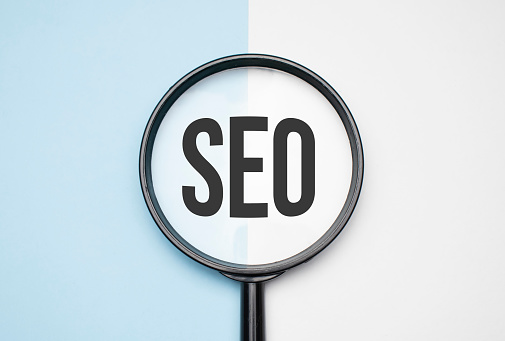 SEO stands for search engine optimization. The most important guide to content writing is mastering the art of search engine optimization. Search engine optimization is the process by which one can make their articles score better rank in search engines such as Google.
It is known that search engines use an algorithm that provides more visibility to some articles over others. For any article or a blog post to fare better in the search engines, one must make use of certain optimization tools that allow them to use the algorithm to their advantage. These optimization tools and techniques are developed by analysts. Apart from them, many educational organizations that provide content writing courses are also striving to make their content rank better on the search engines through continuous efforts and research. SEO techniques are of different types. One of the most important optimization techniques includes researching and using the keywords relevant to the article and the use of backlinks.
Though there are SEO experts who can give that extra boost to your article, the use of optimization techniques should begin in the writing stage. Search engines have not been around for long and the use of SEO is ever-changing and constantly evolving. Hence, one's knowledge of SEO should also be upgraded from time to time. Some organizations in India that provide content writing courses such as Henry Harvin, provide a very comprehensive guide to content writing and also practical and in-depth knowledge about search engine optimization. So, people who are interested in becoming SEO writers are advised to research and make use of the guides to content writing that is available online and is offered in online content writing courses by various educational institutions.
Blogging :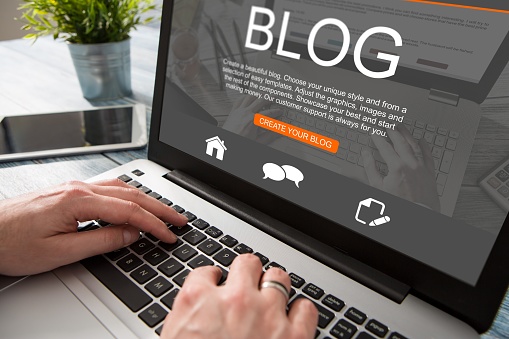 A blog can be considered an online journal where a piece of information is uploaded. A blog can be personal, addressing only the experiences of the writer or it can be written upon a theme of interest that can provide value to the readers. A blog can be a website but a website doesn't necessarily need to be a blog. A website can offer services and make transactions and so on. But a blog generally sticks to sharing information.
The reader base of blogs has increased tremendously. As people are hunting for information in any field, blogs are the first source that provides the necessary information that they are looking for. Companies also have a separate blog section on their websites, where articles and information related to the theme of the company or the website are usually placed. In recent times, the audience for blogs has only grown bigger and bigger. As the internet becomes easily accessible, it has become possible to find a suitable audience for any niche as long as it feels authentic to the reader.
Blogs can also be used as a tool to let people be aware of a product, service or particular brand. Commercial blogs are also a viable and profitable choice. These blogs put out information that addresses readers' needs and queries rather than individual interests.
Copywriting :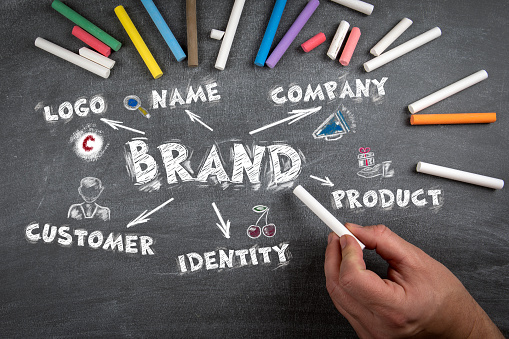 This kind of content writing is mostly focused on marketing and advertising any products or services. It is one of the most extensively used types of content writing that is adapted by a majority of companies. In copywriting, the written product is often referred to as copy or sales copy. The aim of this copy is to increase brand awareness and ultimately convince a person to buy/ utilize the product or services. Copywriting extensively uses a persuasive style of writing to achieve the end goal.
The end goal of copywriting is to make the reader act, like searching the brand name on google or purchasing a product of that brand. The copy has to be short, precise and written in a way that catches the reader's attention immediately. Copywriting requires a lot of creativity. This is perhaps one of the most interesting career choices in content writing. Creating a tagline for a brand, and captions for posts on Instagram are some of the things that copywriters do too. Copywriting is probably one of the most lucrative and highest paying jobs due to the increasing demand. But the pay is highly dependent on the quality of the copy and the writer's experience.
In order to know and learn about copywriting, one can check out various online content writing courses on copywriting such as Henry Harvin's copywriting course.
Creative writing:
The next type of writing that we are going to see in this guide to content writing is creative writing. In creative writing, one can really go out of the box to explore a variety of genres such as
story writing
poems
memoirs
novels
scriptwriting, etc.,
This type of writing gives a certain amount of flexibility to the writers that others like business or medical writing does not offer. The writer is able to explore different characters and experiences in their own unique perceptions. This kind of writing is mostly in demand in the media industry, where multiple shows are going on for years and years. Feature films, short films, advertisements, stand-ups etc., demand a script to work upon. The script is provided by the creative writing of scriptwriters.
This can be a hard job as one is constantly required to come up with unique ideas. But still this is one of the highest paying writing skills just like copywriting.
Technical writing:
The next type of writing that we are going to see in this guide to content writing is technical writing. This is a more professional form of writing where technical information pertaining to a particular field is curated and drafted. Some of the technical and occupational fields include computer hardware and software, architecture, aeronautics, engineering, chemistry, robotics, finance, biotechnology and forestry.
Technical writing does demand a certain level of expertise and knowledge pertaining to that particular field. However, a sound research skill can always come in handy when exploring a new field. Having a background in any technical field does provide an added advantage for new content writers trying to switch careers. For example, a person who has work experience in chemical engineering will be well-equipped to research and generate an article pertaining to that field.
Depending upon the need of the client, technical writing may cover many different genres such as
Instruction and procedures(user manuals)
Resume and cover letter writing
Proposal writing
Technical reports
Press releases
White paper
Specifications
Case studies
Data sheet
Emails, letters and memoranda
Technical writing is also a well-paying career option.
Medical writing:
The next type of writing that we are going to see in this guide to content writing is medical writing.
Medical writing involves creating well-researched and well-written scientific documents that include clinical research documents, content for healthcare websites, magazines and/or journals and news. The information presented should cater to the level of understanding of the target audience it is intended to, whether it is the general public or the physicians and researchers. It requires extensive knowledge about medical terminologies, procedures and treatments, researching and presenting medical data along with a flair for writing.
The need for medical writers has soared in recent years. This is due to the increased number of clinical trials, and development of new drugs and medical devices, which requires a huge amount of scientific documents to be generated for submission and approval from regulatory boards. Medical writing can be a viable option for someone from a medical background with an interest in writing. One actually needs specific training to become a medical writer. Online platforms like Henry Harvin provide medical content writing courses that one can make use of.
Business writing :
The next type of writing that we are going to see in this guide to content writing is business writing.
Business writing requires a different kind of writing skills than the other types. This writing is often used by business ventures for commercial purposes. It is a dignified form of writing that generates traffic to a company's website and focuses on converting them to leads. It uses different styles of writing such as instructional, persuasive, informational and transactional based on the need and context. The writing should be precise, clear and direct and should not involve any jargon. Business writing also provides a financially viable career option, provided that one possesses the necessary skills and experience.
News journal and report writing:
The next type of writing that we are going to see in this guide to content writing is News journal and report writing.
Journal writing and reporting are often carried out by reports for newspapers or online news portals. This requires extremely good research skills, vocabulary and strong writing skills. One should be able to convey certain news in the right tone and intensity so as to incite emotion in the reader.
This journal writing is also used by news reporting channels. People with a journalism degree will have an added advantage. The writer should possess a good amount of creativity and the ability to present statistical data and facts in the articles. Moreover, the article should be unbiased and the opinion regarding the news should be left for the audience to be decided upon. This writing is done to present or address a current trend or issue to the audience. One can get themselves trained in this by making use of the various content writing courses that are available all over the world.
Who can be a content writer?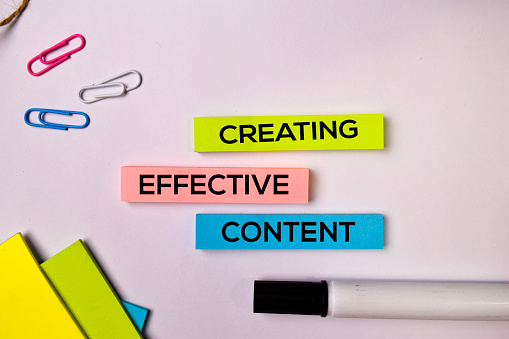 In recent years, the requisites of content writing have grown alarmingly. Though the basic skills required to create content remain the same, in order to use content writing as a guide to making a sustainable living, one has to upskill themselves in various aspects.
The common requisites include:
Good writing skills
Good vocabulary
Grammar knowledge
Creativity
Proper usage of phrases and idioms
Knowledge about search engine optimization.
Knowledge about search engine marketing.
Anyone with the above-mentioned skills and an ability to constantly learn and grow can become a content writer.
Training and content writing courses offered by various educational platforms provide a piece of comprehensive knowledge and guide to content writing. Anyone who wishes to become a content writer can make use of that.
Guide to content writing: what to do and what to avoid:
Here are some tips and tricks that can help you avoid mistakes and make your content more appealing and marketable:
Avoid over usage of keywords as they might become annoying and repetitive to your readers. It can also lower your SEO rank.
Keep your content precise. It shouldn't drag too long and it also shouldn't end in a jiffy, not addressing your reader's questions. It should be just enough to provide the necessary information that your readers are looking for.
Avoid unnecessarily long context. Keep your context pristine. Readers visiting the article probably already know what they're looking for. So, stop beating around the bush and get to the point before the readers get bored.
Conclusion:
Thus, content writing provides a variety of opportunities for any writer. It is an ever-growing and profitable field that can offer one a lucrative career and also the freedom to work at their own time and will. Like any other job, content writing does require constant upskilling with the latest available tools and devices.
In a precise manner, the above article clearly answers the question, "what is content writing?" and how to get one's content writing journey started.
FAQs:
Q1. How can I become a content writer?
Step 1: Understand and analyse your skill sets and interests.

Step 2: Select one field or niche.

Step 3: Get trained in the field.

Step 4: Build a portfolio

Step 5: showcase your work and get clients.

 Q2. Can I work from home as a content writer?

There are both on-site and remote job opportunities available for content writers.
Q3.  How much can I make as a content writer?

As a fresher, based on the kind of jobs you take, your salary may vary from 1-2 lakhs per annum. But with experience and upskilling, within 2 years you can make about 4-6 lakhs per annum.
Q4. Is content writing a part-time job?
Content writing offers both part-time and full-time career opportunities. It also offers freelancing opportunities.