Here I will refer 10 best content writing books by some veteran and industry-related authors. These books will help you to learn different aspects of content writing.
Some books are even my personal favorite. I have tried to cover all those books which are essential to overcome the challenges faced by a writer in different phases of life. These books will help your journey beginning from scratch to reach an expert level as a content writer.
The following books are available both in paperback and e-book format. The following list is based on the rating given by the reviewer and reader.
Here is the List of Top 10 Content Writing Books
1. The Only Content Writing Handbook You'll Ever Need: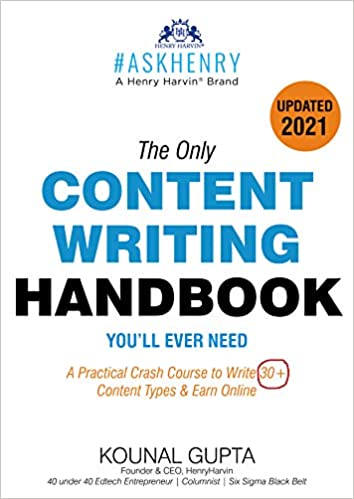 The author Kounal Gupta is the founder and CEO of India's leading institute Henry Harvin Education. This book is a comprehensive guide to the basics of content writing. This book starts with language skills which focuses on some common grammatical errors and some suggestions and tips to improve them.
The next chapter covers internet skills. In this chapter, anyone can get an idea to work on online platforms. The fundamental concepts of content writing and how to do online research are two main features of this chapter.
This book includes Creative Writing, Technical Writing, Research Writing, SEO writing, writing E-Books, and White Papers. The aspiring content writers get to learn about content strategy too from this book. In the end, the readers will have some idea about career opportunities through content writing.
This 'Content Writing Handbook' is validated as a user manual for content writers. With many examples, practical case studies, and sample papers, this book is a must-have for any content writer.
As the author has a thorough knowledge and experience in the relevant industry, he has recommended a good number of useful skills. One of the best things about this book is, it does not constrain its readers in a particular area yet gives exposure to every domain of writing. This makes the book outstanding compare to other books available in the market.
Price: Rs. 499.00
2. Everybody Writes: Your Go-To Guide to Creating Ridiculously Good Content by Ann Handley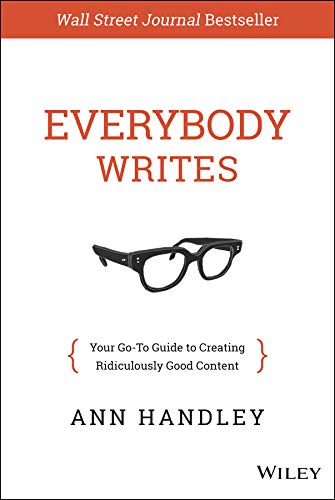 "Everybody writes" is the best-selling business book by author Ann Handley for Content Writing Books. Ann Handley is a renowned name in digital marketing. She is recognized as the most influential woman in Social Media by Forbes.
In digital marketing, online communication is very important, according to the author, everybody is a writer. So in this book, she has explained how to be a good writer by choosing the right words and a simple tone.
She has emphasized the following core areas:
The tactics to be followed to design the content.
Connect with your readers by telling a true story.
Production and publishing.
Some advice about taking action to get result.
Some techniques and tools to craft good content.
Readers will get a detailed explanation about all the content writing tools like web pages, home pages, landing pages, blogs, etc. The use of social media platforms like Facebook, Twitter, LinkedIn, and the best behavior and the etiquette in social media are thoroughly described in this book. Some chapters have also focused on the fundamental usage of grammar essentials.
This book has been proved valuable for big brands as well as solo writers, whoever wants to publish their content online. This book has been loved by many readers worldwide and is highly recommended.
This book is available in Kindle Edition, hardcover form, and Mp3 CD form. The Kindle edition costs Rs. 199.00, the price of the hardcover book is Rs. 1,728.14, and the MP3 costs Rs. 3,052.99.
3. The Content Code: Six essential strategies for igniting your content, your marketing, and your business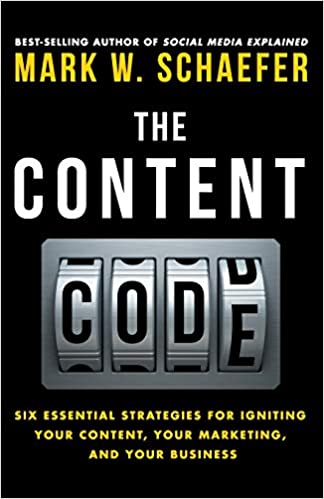 Most of the content writers will agree that only creative content is not enough to get visibility. Content marketing is equally important to promote the product.
In this book, Mark Schaefer has explained what works in marketing and what does not. Mark Schaefer is famous as a speaker and best-selling author.
This book will help you to understand the psychology of sharing. The advice from the author regarding the marketing plan will definitely help you to attain some results. The deep analysis of six secrets of marketing will determine the success of your company.
The author has given practical advice on how to build a connection between the brand and the audience. Overall the book has gained popularity among new content creators for its realistic view.
The price of the paperback book is Rs. 1,963.00
4. Jab, Jab, Jab, Right Hook: How to Tell Your Story in a Noisy Social World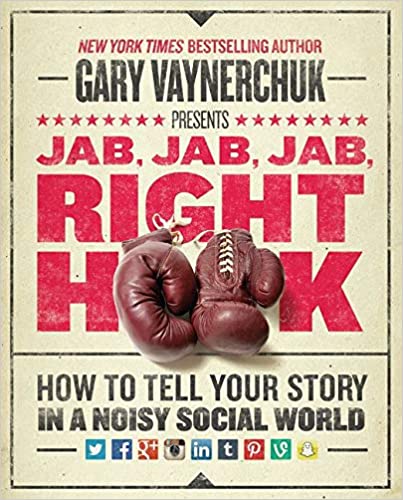 It is clear to all content writers that success is measured by the right social media behavior. But you are clueless about how to engage your follower with your content.
In this context, author Gary Vaynerchuk in his book explored the appropriate social media strategies to make a strong presence in social media. The author has explained that how your genuine content will influence your reader and convert them to your loyal customer.
You should adapt the art of connecting with your customer. You should connect with your customers empathetically. To do so the author has revealed two concepts 'Jab' and 'Right Hook'.
Why are they important? 'Right hook' means continuously propel your users about your product without any emotional attachment. On the other hand more 'jab' with quality content will attract more followers and make them feel valued.
You should know the right way of self-promotion. According to the author, even if you are doing the right 'jab' you may not hit the 'Right Hook' always.
In the content writing world, you can survive only with a right 'jab' that is good content. Numerous examples and explanations on social media strategy will help to accelerate your career in the right direction.
The Kindle edition costs Rs. 518.37 and the price of the hardcover book are Rs. 648.00.
5. Word Work: Surviving and Thriving As a Writer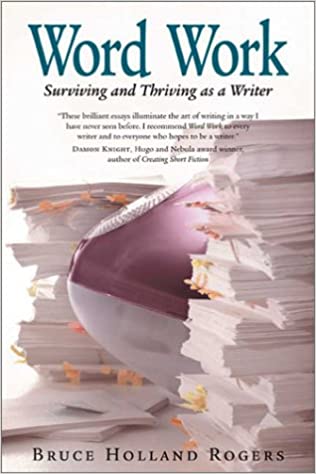 Writing is completely brain-work and it is not unusual if your brain stops working for a while and you feel the loss of ideas and short of words. It is commonly known as writer's block. As a content writer, you are bound to deliver your craft within a very short period of time.
The book 'Word Work' is a great piece of work to get inspiration and perform well.Rather than giving some idealistic advice, author, Bruce Rogers shares some writing issues he faced and techniques he applied to overcome these challenges.
He gave examples of some established authors and the theories they applied to win this psychological battle. The author has explained precisely both success and failure and how to stay calm in every phase of life.
A strong relationship helps to generate productivity and confidence which will work great in long run. If you can learn the means of self-analysis, you will move one step forward to achieve your goal.
This informative book will always help you to keep on track. The practical stories of this book are motivating for the beginner as well as expert writers.
This book is one of my personal favorites as I always need the motivation to perform efficiently in this competitive business. The tips given in this book have worked for me greatly.
The price of the paperback is Rs. 3,908.08
6. Content Strategy for the Web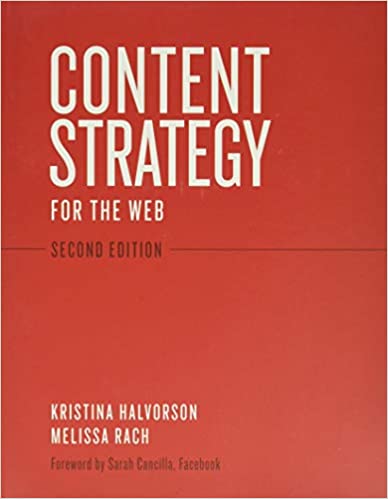 Authors: Kristina Halvorson, Melissa Rach
In the content writing business, many writers have experienced a confusing state of condition despite having great content. You may aware of the value and significance of your content, but not sure what exactly you need to put into your content.
In such a situation many organizations try to rectify their technical elements, but according to the authors, only good content and an appropriate marketing strategy are the way out.
The book 'Content Strategy for The Web' focuses on a few steps to create effective and powerful content that will build a strong bonding with your customer.
Plan your content beforehand.
Next comes the writing part and how you will deliver your content.
Then comes the 'Governance' or maintenance of your content. By saying this the author tried to explain that you should keep an eye on the performance of the content. How useful it has become for your brand as well as your visitors?
In this book, you will get a checklist of skills that writers should always follow. Practical examples and case studies have added extra value to the book. Get some tips and advice about making a smart decision and analyzing and improving your content.
The Kindle edition costs $12.60 and the paperback ranges from $17.26-$26.11
7. The Scribe Method: The Best Way to Write and Publish Your Non-Fiction Book: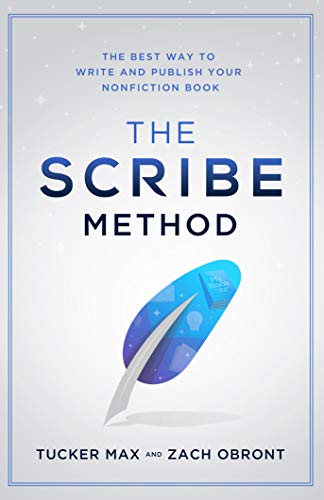 Tucker Max and Zach Obront are masters in educating many students in content writing.
This book provides guidelines on how to start writing. It's observed that many people have the ability to write and great ideas but they don't feel that desire to write.
Some are puzzled about how to start. This book has referred to specific steps for content creation and self-publishing. You will get some real-world examples of mental blockage of people.
Besides having a great story to share, people falter due to mental blockage. The Detailed steps described in this book are easy to follow for any reader. This is quite an inspirational book for new aspiring writers.
Many writers struggle with finding an appropriate title for the article or book. You will get excellent tips for that too. It's a challenging task for any writer to understand the readers' interests.
As a content writer, you can connect with your readers only when they can earn some benefit from your content. An in-depth analysis in this book about the psychology of the readers will definitely accumulate the attention of the new writers.
It is advisable to set realistic goals whereas an idealistic approach may not be useful in the long run. With new methods and techniques of writing, this book has acclaimed a position among many other books.
The Kindle edition of this book costs Rs.445.54 and the price of the hardcover book is Rs. 11,274.
8. Content Writing Step-by-Step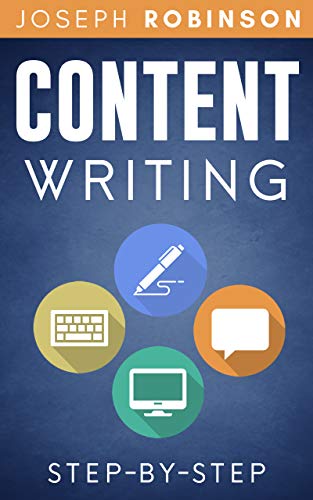 Whenever you go through a blog the obvious question that arises in your mind is that what are the techniques these bloggers follow to produce such high-quality content.
No need to worry anymore as the author Joseph Robinson has described from A to Z of content writing in his book 'Content Writing Step-by-Step'. How to sell any product through your blog, how to bring more traffic, how to engage your reader with your content- he explained every aspect in this book.
The encouraging words from the author will help you to continue with your writing despite many pitfalls. Some tips are shared to get innovative ideas and how to convert them into creative content.
Good content is always valuable as it helps to sell your product. In this book, you will get a clear idea of the difference between copywriting and content writing.
The techniques and tools are described to maximize SEO. You will get information about the outsourcing of web content. With the support of this book, you can adopt good practices and can surely create valuable content for your website or clients.
The price of the paperback book is Rs.1,866.
9. Successful Self-publishing : How to self-publish and market your book in e-book, print and audiobook format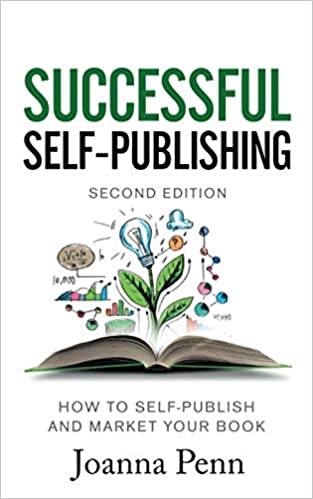 A writer's work is not only writing good content but also publishing it. If you are unable to publish your content then it's not worth it as you can't reach your target audience.
So publishing is equally important for a content writer. So you should have some knowledge of self-publishing too. Here the book 'Successful Self-publishing' by Joanna Penn will take you through the journey of self-publishing step by step.
The author is a full-time author-entrepreneur who has comprehensive experience in self-publishing. There are some guidelines to be followed regarding self-publishing.
The detailed self-publishing process of both the e-book and print book has been described here. It includes the cost of self-publishing, marketing strategies, and many more details. The easy presentation helps anyone to understand the subject deeply.
The paperback book costs Rs. 562.00
10. Don't Make Me Think, Revisited: A Common Sense Approach to Web Usability (3rd Edition)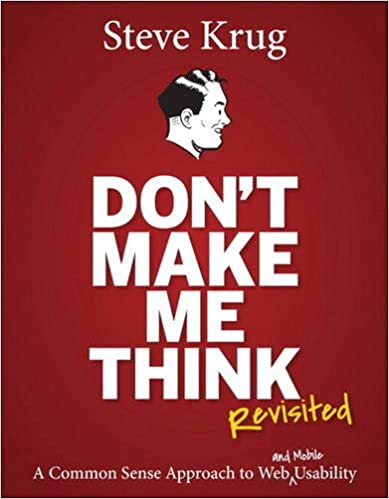 Although this book is not directly giving any tips on writing, still it's a great and recommended book for content writers too. Author Steve Krug's this craft has gained popularity by its own merit.
No one should get the wrong idea by seeing its slim look. This book helps new writers immensely. Even though it's categorized as a 'tech' book, still the entertaining content engages its readers completely.
This book would be useful for anyone who is related to creating digital products.
The Kindle edition costs Rs.653.10 and the price of the paperback is Rs. 2,005.00
Why Content Writing is Important?
In this digital era, we all are using different means of online platforms. We depend enormously on the internet to get our work done. Certainly, it's all contribution of information technology as well as digital marketing.
The concept of digital marketing has exhibited new paths to reach a large number of customers directly. Millions of web content are created every day to make this digital affair successful.
To excel in the content writing industry you are bound to produce powerful, effective, and entertaining content. The motto of your content is to engage your readers. Content is considered as valuable as currency as it compels your customer to make a decision.
Sharing on social media platforms increases visibility which can attract more like-minded individuals and make an impact. Understanding the psychology of the customers is very important to narrate your story in the right tone.
The knowledge of SEO best practices helps the content creators to retain the customers with the brand. In the last few years, digital platforms have evolved dramatically.
We get hundreds of information about anything with a simple touch of our fingertips. Web content is one of the most crucial elements of digital marketing. Digital marketing has changed the concept of all the traditional marketing strategies.
Consumers are rapidly moving to digital platforms because of more options. All big and small companies prefer social media platforms for the advertisement to reach more viewers. The endorsement on Social Media is very impactful.
People can connect with the product emotionally. They get influenced by other viewers too. The power of sharing good content is enormous. Consistent and valuable content always helps to retain the customers and even generates new customers.
Relevant and informative content brings more traffic to your website. This will convert your viewers into your customers. A content writer gets the opportunity to create websites, and landing pages, and writes on social media pages.
You can watch the video for further information.
Why Content Writing books are important?
"If you are going to get anywhere in life, you have to read a lot of books."
–Roald Dahl.
In this digital age, content writing is a most demanding job as it is the easiest way to deliver any information to anyone. Writing is obviously an art, but only a unique writing style will not help you to be a successful content writer.
According to many successful authors, reading is essential to expand your knowledge. Reading books, articles, blogs by other authors helps to develop skills to articulate the thoughts in the right way. Reading is like the fuel of the brain which generates new ideas.
If you are concerned about your vocabulary, then reading is essential. The new generation writers should read numerous content writing books to master their creativity. Whenever you come across a new book, article, or blog, your brain will get exposed to new subjects.
The information you accumulate by reading stimulates your brain to get new ideas. The concept of content writing has been changed over a period of time. The content writing books are very informative and a reflection of the practical experience of the authors.
After spending many years in the content writing industry they have recognized the difficulties faced by the content writers and how they can overcome them. The case studies and examples help to strengthen the fundamentals of content writing.
Final words:
Books are considered the gateway of a new world. A book is a result of lots of research, insights, and experiences. Your imagination can transform a typical story into an extraordinary one.
A writer needs continuous motivation to carry out his work. Books are great companions in our hard times. To acquire knowledge and skill you should read books which can be entertaining as well as bring immense joy.
Sometimes a good book leaves its impression permanently on our mind and brain. Reading is like the exercise of the mind. When we read every day some areas of our brain are activated and help to sharpen our skills.
Thus when you read an informative book of your interest you will be able to hold more command on the subject. The same goes for content writers. As a content writer, you should read every day in any genre.
If you read particularly on content writing only, you will have in-depth knowledge of it. These books give the advice to manage your stress and take care of your mental health.
If you are able to implement few tricks described in these books, you will be successful to produce valuable and impactful content.
FAQs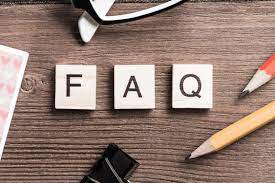 Q1. Is content writing hard?
Ans. Content writing is all about giving appropriate information to your audience. To be a good content writer you should improve your writing skill. If you follow some rules and practice them regularly then it won't be difficult for you
Q2. How do I become a content writer?
Ans. To be a writer you should read books, and articles regularly. If you practice some techniques related to content writing and apply them in your work then you can become a content writer. There are some websites where you can post your articles in the beginning and can start your career as a content writer.
Q3. What are the must-read marketing books?
Ans. There are many marketing books available in the market. Some of the very popular books are Epic Content Marketing, Permission Marketing, Blue Ocean Strategy, etc.
Q4. Our content writing books are available in free PDF form?
Ans. Some content writing books are available in PDF format such as How to start a blog, 365 Writing Prompts, etc.