Language is a system of conventional, spoken, and written symbols that enables humans to communicate effectively. In this scenario, English is regarded as "the best second language" in a number of countries. Not to mention that English is a widely spoken language all over the world. As a result of technological advancement and globalization, the scope of English-speaking course has expanded over time. Its overall significance is recognized in various areas of life. English helps people connect for personal and professional reasons. Communicating with like-minded people allows you to expand your network and improve your proficiency; in this case, English aids in the blurring of international borders. On a national and international scale, English is frequently used to exchange trades and business ideas.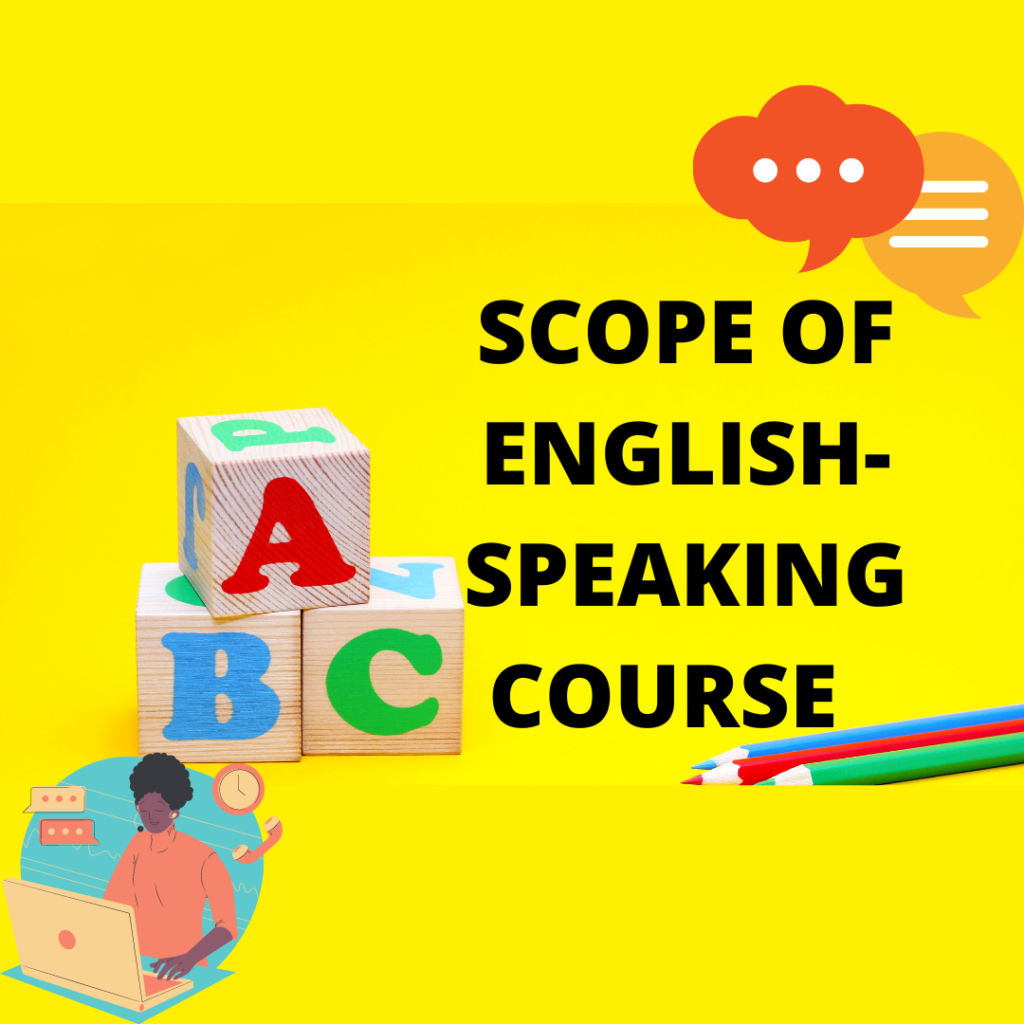 On a national and international scale, English is frequently used to exchange trades and business ideas. Not to mention the wealth of opportunities available in one's own country. English is taught as a second language in many countries. Students are thus encouraged to learn English in order to take advantage of a wider range of opportunities. English is frequently used as a medium for purposeful communication. Various organizations consider English to be an important factor in hiring candidates. Professionals, too, enroll in English language courses to improve their interactions with clients and colleagues. With the help of an English-speaking course, you can gain the confidence to effectively present your ideas. Proficiency in spoken language can help you achieve success both personally and professionally.
English is essential in a country's educational system and career opportunities. It continues to rule the country. Furthermore, it is regarded as a must-know language that allows you to advance in your career and social mobility.
Scope of English-Speaking Course
1. Exposure to New Experiences
We often feel more at ease communicating in our native language. But what difference does it make to learn a second language? Because English is the most widely spoken language in the world, it allows you to become acquainted with new cultures, people, and opportunities. Acquiring English proficiency will enable you to communicate with people all over the world. Furthermore, the experiences will enhance your abilities.
2. Better Career Prospects
According to a survey, many organizations in non-native English-speaking countries consider English to be a requirement for hiring employees. As a result, the demand for English language courses has skyrocketed. Furthermore, mastering spoken English is essential for securing a respectable position in the corporate world. The first thing employers look for in a candidate is excellent communication skills. Fluency in the language helps with interviewing, email writing, better remuneration, promotion, and overall career development, in addition to better job prospects. The English-speaking course not only teaches you how to converse in English but also how to present your ideas.
3. Improved Travel Experience
For those who enjoy traveling or work in a field that requires travel, an English-speaking course can help. Learning English will allow you to communicate with locals along the way, as there are over millions of English speakers worldwide. Even so, asking for directions, ordering at a restaurant, and attending social events become much easier. As a result, your journey will be even more exciting. Furthermore, having a basic understanding of spoken English makes it easier to conduct tourism-related business. Describing a country's cultural heritage to a diverse tourist requires a strong command of the English language. Furthermore, speaking with confidence and zeal is essential to avoid tourist boredom.
4. Academic Excellence
Many academic institutions encourage students to learn English as a second language. This opens the door to promising academic and professional opportunities. Furthermore, improving spoken English will help with overseas learning. Admission to prestigious universities such as Harvard, Oxford, or MIT necessitates a combination of academic ability and proficiency in English speaking skills.
5. Immigration Benefits
English, as the most widely used language in the world, serves as a medium for international communication. When it comes to immigration, being able to communicate in English gives you an advantage. When you speak the native language, it is easier to immerse yourself in a culture that is different from your own. This allows you to easily participate in community practices and assimilate.
6.Acknowledge Classics & Literature
What can compare to the soulful experience of reading celebrated works of English literature and classics in their original language? Learning English enables people to truly appreciate literary works that are original masterpieces. Not to mention that the need for translation has been completely eliminated.
7.Improved Intelligence
Learning a second language like English increases mental flexibility. The English-speaking course not only allows you to read and speak English fluently but also improves your overall cognitive ability. Sharpened memory, increased creativity, and complex problem-solving abilities are just a few of the abilities that grow over time.
8. Increased Self-esteem.
Individuals who lack English speaking abilities frequently suffer from low self-esteem. Falling behind in a progressive world where English is prioritized causes distress for many. In such cases, an English-speaking course can help candidates gain the much-needed confidence to strike up any kind of conversation with grace. Furthermore, English aids in overall personality development.
9. English Teaching Jobs
When one has mastered the level of proficiency in spoken English, the next step toward success is to share one's knowledge with others. Building a career in education is a demanding but rewarding job. You are uniquely qualified to teach students with compassion because you have both rookie and professional experience. Furthermore, analyzing the students' needs in order to develop a comprehensive teaching pattern will encourage student learning.
10. Language of the Internet
English is an important language, especially on the internet, where the majority of content is presented in English. Furthermore, many people all over the world are fluent in this language. Nonetheless, some of the largest technology companies are headquartered in English-speaking countries. Learning English provides access to the outside world. If you are interested in learning English, the internet is a great place to start. You can also participate in various forums, leave comments on videos, and browse for useful information as well as entertainment.
English-speaking Course Curriculum
Depending on the level of proficiency, the English-speaking course curriculum is designed to lay a solid foundation of fundamentals. Strenuous practice and discipline are required to achieve fluency in the language. The more you practice speaking, the better your communication skills will become. The following are some of the concepts covered in the English-speaking course:
Phonetics
Pronunciation and words
Spoken skills
Grammar
Vocabulary
Word recognition
Writing skills
Oral expression of the language
Listening and comprehension
Reading skills
English-speaking Course Duration
The average length of an English-speaking course ranges from 3 months to 1 year. It should be noted that the mode of delivery and course schedule may have an impact on the length of the course.
English-speaking Course Fee
The average fee for an English-speaking course, ranges between 5000 and 50,000 rupees. Again, keep in mind that the fee range may vary depending on the institution's location, duration, and reputation.
English-speaking Course Eligibility
A minimum 10th class pass is required to enroll in an English-speaking course. The criteria, however, may differ depending on the type of institution. Moreover, students who meet the eligibility requirements can pursue the certification.
CEFR Levels
CERF, which stands for Common European Framework of Reference for Languages, is an international standard that describes the ability to listen, speak, read, and write. Furthermore, you can consult the current English Language Level to find the best course for you.
There are six CEFR levels, which are as follows:
A1 English
The beginner or Elementary level includes fundamental English concepts and phrases for everyday communication.
A2 English
Also known as pre-intermediate, refers to those who can understand and communicate in a straightforward manner.
B1 English
Individuals with a B1 English Intermediate level are capable of comprehending and producing basic texts. They can also provide opinions and descriptions on familiar topics.
B2 English
Upper-Intermediate level users possess the skill to produce clear, detailed text and communicate with fluency.
C1 English
C1 is an advanced English level user with the ability to express themselves promptly. Moreover, they can use language effectively for all purposes.
C2 English
Level C2 corresponds to individuals who are proficient in English and can differentiate the finer shades of meaning.
Top English-speaking Techniques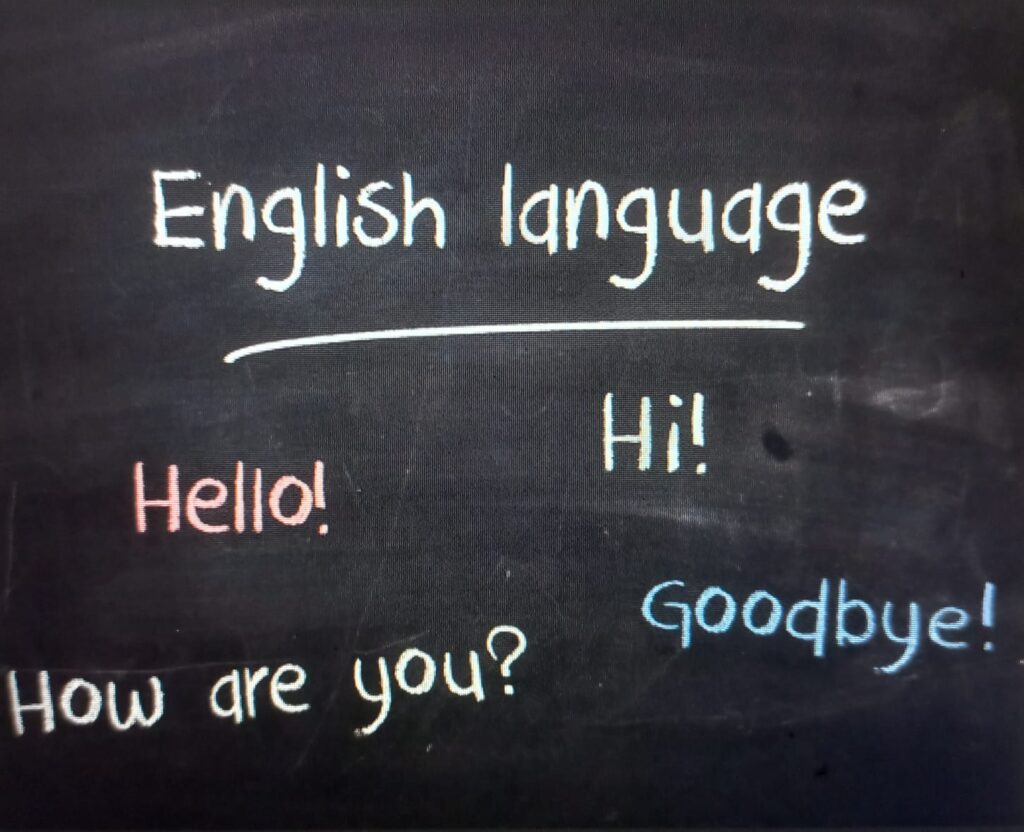 Discipline and rigorous practice are required when learning English as a second language. Thus, using the proper methods is critical in learning spoken English. Various developments in the educational field have occurred over the years, and language is no exception. As technology advances, institutions are adopting new teaching methods to help students learn faster. Teaching spoken English has many components, and selecting the best option allows you to build conversational confidence in an exciting way. The following are some of the most widely used effective English-speaking teaching techniques:
The Direct Method
The direct method, also known as the Natural Method, is a helpful technique for improving spoken English. It typically focuses on oral skills and employs drilling techniques. As a result, grammar is taught inductively, with students expected to learn the rules by carefully observing the teacher's oral presentation. Furthermore, this method requires strict adherence to the target language. This method is feasible because students learn not only new words and sentences but also how to say them.
Grammar Translation Method
The grammar-translation method, as the name implies, heavily relies on grammar and translation. This is also a traditional method of learning English, with the main goal of solidifying all grammar rules. Many countries prefer grammar-translation because it allows students to create sentences that are free of grammatical errors. This method is especially popular among those who want to study literature in depth.
Conversational Strategy
It is critical to implement a conversational strategy in order to effectively improve conversational English. It primarily entails presenting important foundational elements such as asking questions, expressing opinions, keeping up with the discussion, and so on. These components are used to improve fluency. Building a solid foundation for conversational strategy will allow students to confidently participate in any English-language discussion. Exercises like having a conversation about the students' favorite snack promote sentence formation and comprehension.
Community Language Learning
It is one of the most effective methods of English instruction because it creates a safe environment for teacher-student bonding. Furthermore, it requires a significant amount of mother tongue for translation purposes. For the term, teachers also assign conversational partners or groups. This, in turn, benefits students by allowing them to get to know one another better and expose them to new ideas. Both formal and informal conversational abilities are boosted.
Task-based Language Learning
According to this approach, learning occurs through task completion. Students are given tasks that are both interesting and relevant. Similarly, students are expected to complete the task with as few errors as possible, based on their prior knowledge of English. Before beginning the task, students must agree to the basic rules of engagement in order to complete it successfully. Furthermore, teachers grade students based on their level of participation and comprehension of the language.
Coffee House Method
The key to generating meaningful conversations is to create an atmosphere similar to that of real-world scenarios. Similar to what happens in one-on-one interactions, such as meeting a friend at a café, a similar environment is recreated in the classroom. The idea is to make it look like it belongs in the real world in order to stimulate conversation in a more natural way. Once the stage is set, a conversation between the teacher and student is shown, or a short clip from the hit TV show "Friends" can be shown. Before using this conversational English technique, teachers frequently observe the dynamics of the classroom.
Harvin Henry
Henry Harvin is a prestigious institution that provides cutting-edge English-language courses at affordable prices. The curriculum for the English-speaking course is carefully curated to meet the needs of each candidate. Furthermore, the experienced trainers use 100 percent practical training to provide students with effective communication skills. Not to mention projects, internships, boot camps, and placement services to help students advance their careers. As a result, over 1000 students from all over the world have benefited from the English-speaking course.
Key Highlights
• 9 in one Program
• 1 year Gold Membership
• 100% Practical Training
• Prompt Support
• Flexible Schedule
Conclusion
English is a global language that has an impact on every country in some way. Learning English will give you the skills you need to compete in globally competitive industries. Furthermore, enrolling in the best English-speaking course will provide you with limitless opportunities not only in your home country but also abroad. Learning spoken English will help you develop your overall personality. Aside from faster promotion, better remuneration, and improved interaction with clients and people, learning English will boost your self-confidence in presenting yourself to the world. It is important to note that English as a subject necessitates extensive practice and persistence.
Needless to say, there is no disadvantage to learning English; one can only prosper in life by making the right choices.
FAQs
Q. Is there a high demand for English courses?

A. Yes. With its ever-expanding scope in almost every field on a national and international scale, the demand for English-speaking courses is higher than ever.
Q. What opportunities exist for English-speaking professionals?

A. Some job openings for spoken English experts include:
• Tutor
• Tour Guide
• Content Developer
• Teacher
• Translator
• Front Desk Office
• Language Trainer
Q. What is the average salary for a certified spoken English professional?

A. The average annual salary for spoken English certified professionals ranges from 1.5 lakhs to 6 lakhs. However, the salary may vary depending on the organization's location, experience, and reputation.
Q. . Are there any English-speaking course demo lectures available?

A. Yes, many English-speaking course providers provide a free demo session to allow you to assess the institute's overall teaching style.
Q. Is it difficult to learn spoken English?

A. No. Although it may appear difficult at first, once you have mastered the fundamentals, you will be able to comprehend and speak English fluently. However, it requires focus and practice to achieve proficiency in English.