Introduction
The boom of cryptocurrencies has roared the demand for Blockchain courses in Delhi, and you all must have heard of bitcoins.
But, do you know about the technology behind them?
I am pretty sure; you might have a fair idea of blockchain. If you don't, let me give you a little brief. The blockchain is a digital database scattered on a network with a lot of information stored on this platform. You can see their primary usage in creating cryptocurrencies and NFTs.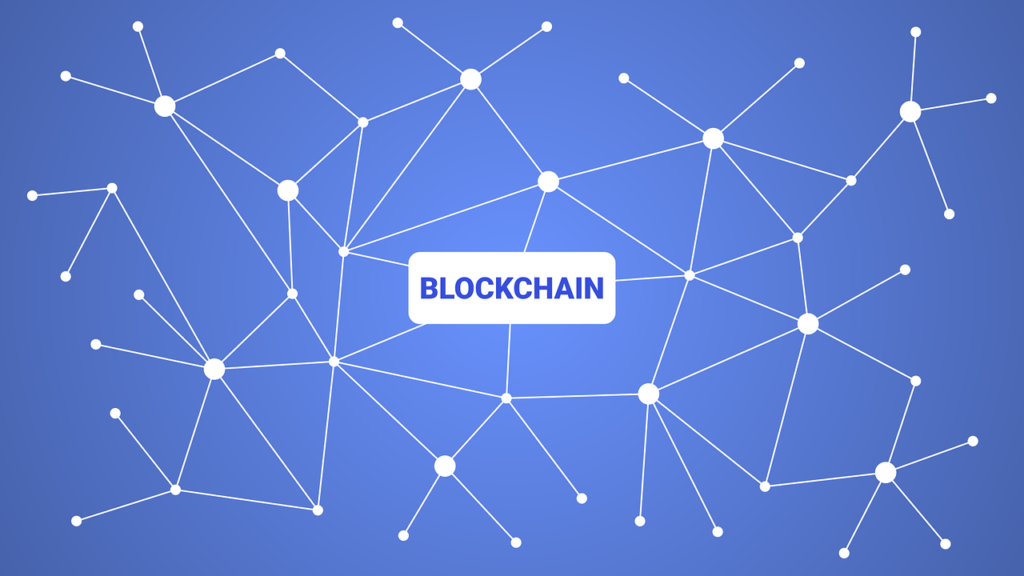 So why is it getting so famous? First, it is a decentralized technology: Secondly, you cannot counterfeit it. The information stored with each user is unique. And to change the info, you need to change the whole database.
So, now you have a fair idea about blockchain, so you need to know the top Blockchain courses in Delhi.
I have compiled a list of such institutes from which you can start your journey.
1. Henry Harvin
The first one on the list is Henry Harvin. This institute provides Blockchain courses to help you start a promising career. It is an educational institute that offers a variety of programs. One of the programs is called Certified Blockchain Practitioner (CBP).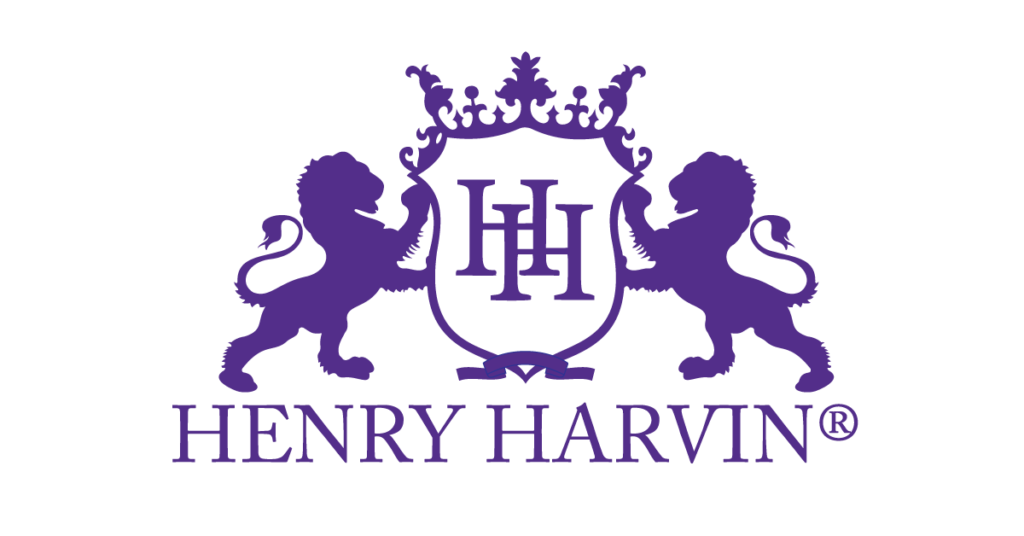 In this course, you will learn about many different topics regarding the blockchain. The module contains topics such as Bitcoin, Mining, Ethereum, Hyperledger, Cryptocurrency, etc.
All the topics mentioned above will help you gain adequate knowledge and make you future-ready.
The topic includes creating a private Blockchain network with Hyperledger. You will also learn to deploy smart contracts on Ethereum. If you are looking for starter Blockchain courses in Delhi, this is the one to pursue.
Henry Harvin Course Details
Course Type

Certification

Course Duration

32 Hours(Instructor-led)

Timings

3 hours/day Weekend or 2 hours/ day MWF

Fee

Rs 22500 (Trainer-Led)

Rs.20250/- ( Self-Paced)
Benefits of Joining Henry Harvin
You get a globally accepted certification after completing the CBP course.

Get an opportunity to practice industry-related projects.

The trainers are highly experienced and have delivered 500+ lectures.

After completing the course, you get an internship option and 100% job assistance.
1000+ students already benefitted from the Blockchain course by Henry Harvin.
Related Courses
Bitcoin Specialist Course in Delhi
Contact Information
Phone Number: +91 9891953953
Email: [email protected]
Website: www.henryharvin.com/blockchain-certification-training-delhi
2. Croma Campus, Blockchain courses in Delhi
Croma Campus is an educational platform that provides training and courses in the region of Delhi.
With the help of Croma Campus, You get an instructor-led Blockchain course with theory and practicals.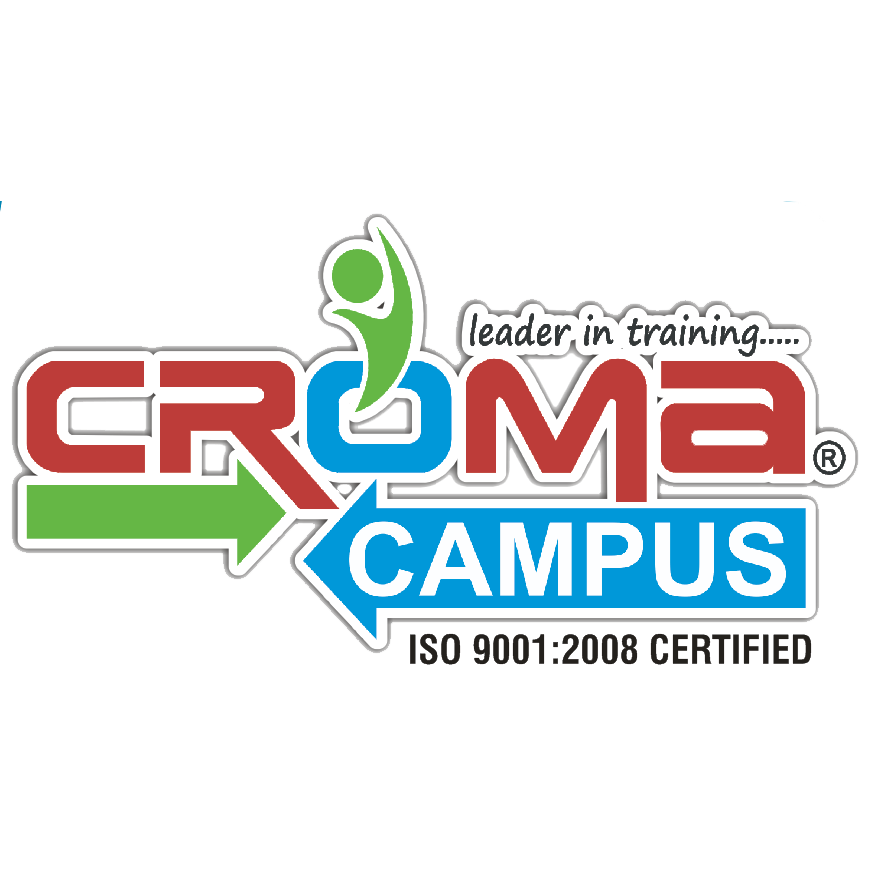 Under this course, you will learn basic jargon related to Blockchain and Bitcoins. This company uses a P3 model: a placement preparation process for job assistance.
They have connections with the top industries through which they offer jobs to interested candidates. Croma Campus has industry experts having 8+ years of experience. You also get many real-time projects and hands-on experience on various topics.
Croma Campus Course Details
| | | | |
| --- | --- | --- | --- |
| Course Type | Normal | Weekend | Fast Track |
| Duration | 20-25 Days | 8 Weekends | 7 Days |
| Timings | 2 hours/day | 3 hours/day | 6 hours/day |
Benefits of joining Croma Campus
You get online recorded sessions for self-paced courses.

Training by certified Blockchain professionals.

Get up to date study materials and resources.

They arrange interviews and face to face interactions with the students.
Contact Information
Phone Number: +91-971 152 6942
Email: [email protected]
Website: www.cromacampus.com
3. ACTE, Blockchain courses in Delhi
ACTE is an IT Software training centre that provides beginners and advanced courses on Blockchain. The concepts you will learn under this course are Bitcoin Improval Proposals, ALTcoins, Ethereum, POS, etc.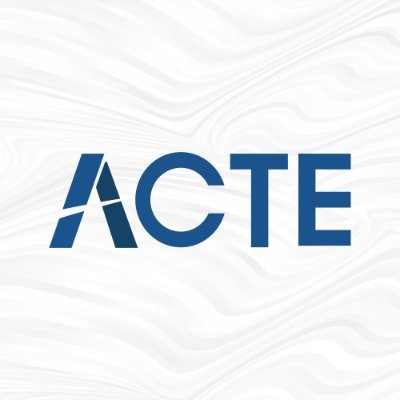 This company is based upon ACTE Bangalore and ACTE Chennai. The course contains all the knowledgeable subjects that help you gain a good understanding of the topic.
You also get to work on industrial projects in real-time. This helps the students to experience the functioning of the actual process.
Learn with the best industry experts and gain a certificate of completion.
ACTE Course Details
| | | | |
| --- | --- | --- | --- |
| Course Type | Fast Track(Only Weekend) | Weekend | Weekday |
| Duration | 40 Hours | Same | Same |
| Timings | 5 hours/day | 3 hours/day | 1.5 hours/day |
3 Live Projects

25 Practical Assignments
Benefits of joining ACTE
They provide placement assistance with top industries such as HCL, Wipro, Google, etc.

You get a mock test and mock exams before the final examination.

Advanced curriculum with 12 in-depth modules.

Free demo classes and certification guidance for the program.
Contact Information
Phone Number: +91 8376 802 119
Email: [email protected]
Website: www.acte.in
4. Madrid Software Trainings
Madrid software training is a software training institute that provides Blockchain courses in Delhi. The institute was in the foundation by an ex-cognizant employee in 2011 to provide quality training. They are also a service provider for cloud computing, big data, application development, etc.

By doing this course, you explore new career opportunities. The company assures that the modules are up to a high standard. The content is educational and informative in every aspect to give you a piece of in-depth knowledge.
The aim of the Madrid software training institute is: to deliver skilled youth to the industry. They have the latest course updates and experienced teachers for the benefit of the students.
Madrid Software Trainings Course Details
They have weekend batches for Live Sessions. To know more about the fee and duration, visit their site or give them a call.
Benefits of Joining Madrid software training
5000+ students already benefit from their courses.

They have online and offline training courses.

You get 100% placement support for the Blockchain course.

You also get case studies and assignments to help you along the learning journey.
Contact Information
Phone Number: +91 – 9560785589
Email: [email protected]
Website: www.madridsoftwaretrainings.com
5. ImaginXp, Blockchain courses
Imaginxp is a higher education company managed by Giggle Galaxy Pvt. Ltd. The institute has a lot of university-level certifications for working professionals.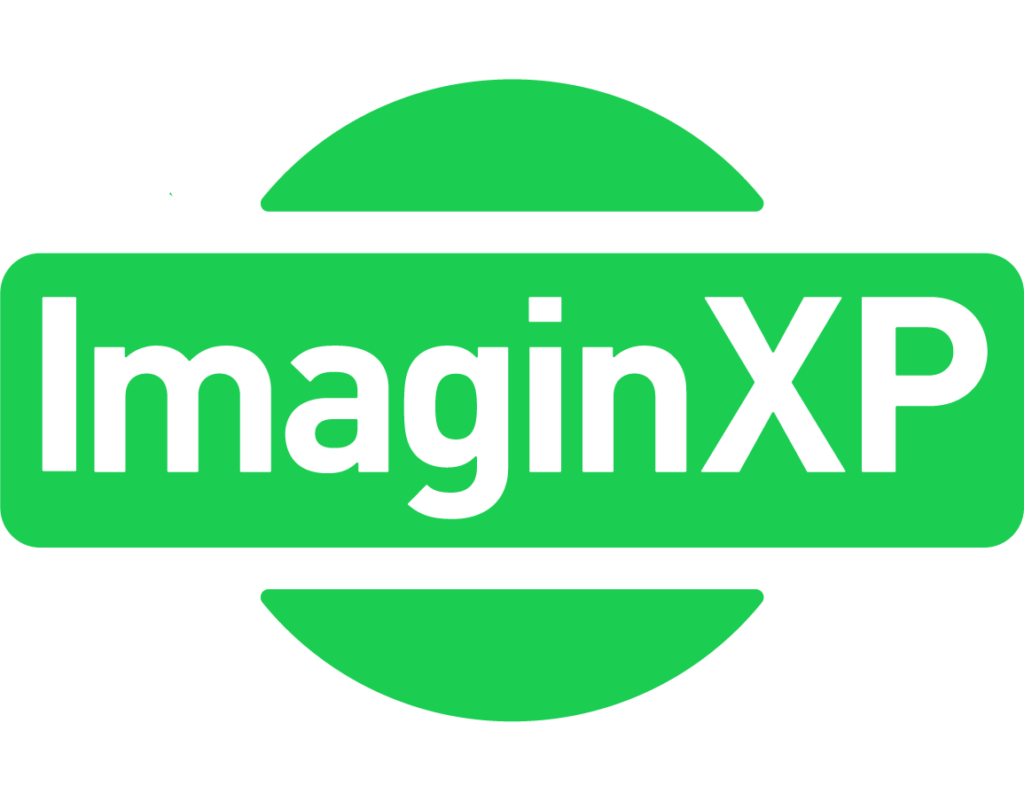 Blockchain courses in Delhi are becoming popular among youngsters due to Bitcoin. They believe in providing practical sessions more than theoretical classes.
The course is 100% online after the pandemic, but the institute also offers offline classes.
Learn the fundamentals of cryptocurrencies and blockchain up to its core application.
Imaginxp Course Details
72 Hours Training Session

9 Classes- Weekend Session (Saturday- Sunday)
Benefits of joining Imaginxp
Lifetime access to the Blockchain courses.

1-on-1 job support after completion of the course.

Industry based project work for your Resume and portfolio.

You also get free counselling and career guidance for the industry.
Contact Information
Phone Number: +91-949 949 0 949
Email: [email protected]
Website: www.imaginxp.com
6. Uncodemy, Blockchain courses in Delhi
Uncodemy is a company that offers online and offline courses to the masses. They have centres in major cities providing courses on Data Science, Machine Learning, Python and other programming languages.

These Blockchain courses in Delhi are under the supervision of industry experts who have high experience in the field.
The Blockchain course is for individuals who want to make a stable career in the digital world. The program contains many important topics such as cryptography, blockchain modification, Bitcoin, etc.
The base of the development is the Hyperledger, and the foundations of the courses are rigid. If you are thinking to become a Blockchain developer, then this course is for you.
Uncodemy Course Details
Their course duration is 90 days and to know about the Fee and batches, kindly contact their number.
Benefits of Joining Uncodemy
You get to learn about transactions of cryptocurrency and innovate new ideas.

They provide live and practical projects for you to gain hands-on experience.

The course design was formed through industry research by subject matter experts.
Contact Information
Phone Number: +91 7701928515
Email: [email protected]
Website: www.uncodemy.com
7. Edureka, Blockchain courses
Edureka is an online ecosystem that supports quality education and training. It is the fastest-growing educational platform with the highest number of course completion. Once you start with a course, the company takes responsibility to provide help in completing it.

The Blockchain courses in Delhi of Edureka meet the industry standards and benchmarks. The course curriculum includes topics related to bitcoin, Ethereum, Multichain, etc.
The classes are 100% online with instructed led tutorials. The course is of a developer level with all the knowledge required to excel in a career.
Edureka Course Details
36 Hours of

Trainer sessions.

Weekend Class: 12 sessions of 3 hrs.

Course Fee: Rs 17, 995/-
Benefits of Joining Edureka
You get some Real-life case studies for a proper understanding of blockchain.

The instructors are experienced and knowledgeable in the field of crypto.

You receive a certification of completion as a Blockchain Developer.

Students have lifetime access to the Learning Management system (LMS) of Edureka.
Contact Information
Phone Number: +91 89517 55400
Email: [email protected]
Website: www.edureka.co
8. AptronDelhi, Blockchain Courses
If you are looking for a flexible schedule and self-paced courses, you can join Aptron Delhi. This institute has a Blockchain technology course from which you can benefit a lot.

Their Blockchain courses in Delhi are delivered on weekends and weekdays as well. The institute is among the top 10 educational firms that provide several beginners to advance programs.
They offer a separate session for interview questions and developing soft skills. The blockchain courses value for money and are of high quality. The adequate quality of the institute is that they deliver face-to-face classes to their students. You can ask any doubt to your mentors directly.
Aptron Delhi Course Details
| | | | |
| --- | --- | --- | --- |
| Course Type | Regular | Weekend | Fast Track |
| Duration | 45 – 60 Days | 8 Weekends | 5 Days |
| Timings | 2 hours/day | 3 hours/day | 6 hours/day |
Benefits of joining Aptron Delhi
The course is up to the compliance of the IT sector.

They have a modern lab with the latest types of equipment and a fast system.

Get an additional session on personality development and soft skills.

Globally accepted certificate for a jump start to your career.

They provide Extra Time Slots for practical sessions.
Contact Information
Phone Number: +91-706-527-1000
Email: [email protected]
Website: www.aptrondelhi.in
9. Intellipaat
Intellipaat was founded in 2011 by Mr Diwakar and his partner Shilpi to democratize the educational movement in India. Starting their journey with the Hadoop course, and now they have numerous programs in the industry.

You can also contact them for corporate training and high-end courses.
They give you a leading course in Blockchain courses in Delhi backed up by IBM. The project includes the latest topics, self-paced videos and personal mentorship.
If you are looking for a career transition, you can take this program to build a promising career. The module feeds a one-on-one doubt session for all of your queries.
Intellipaat Course Details
27 Hours Training Videos

Flexible and self-paced Schedule

Self-paced fee- Rs- 12,027

Classroom fees- Rs 19,038/-
Benefits of joining Intellipaat
You get an introduction to the Intellipaat Peer chat, where you collab with other alumni for the projects.

These Blockchain courses in Delhi have no prerequisites. Therefore, anyone can take this course.

Get a Blockchain professional certificate from IBM after clearing the exam.

They have collaborations with hiring partners for job support.
Contact Information
Phone Number: +91-7022374614
Email: [email protected]
Website: intellipaat.com
10. Coursera, Blockchain courses
Coursera is an online learning platform with partnerships with universities to provide world-class courses. Currently, they have 82 million+ learners and a global community.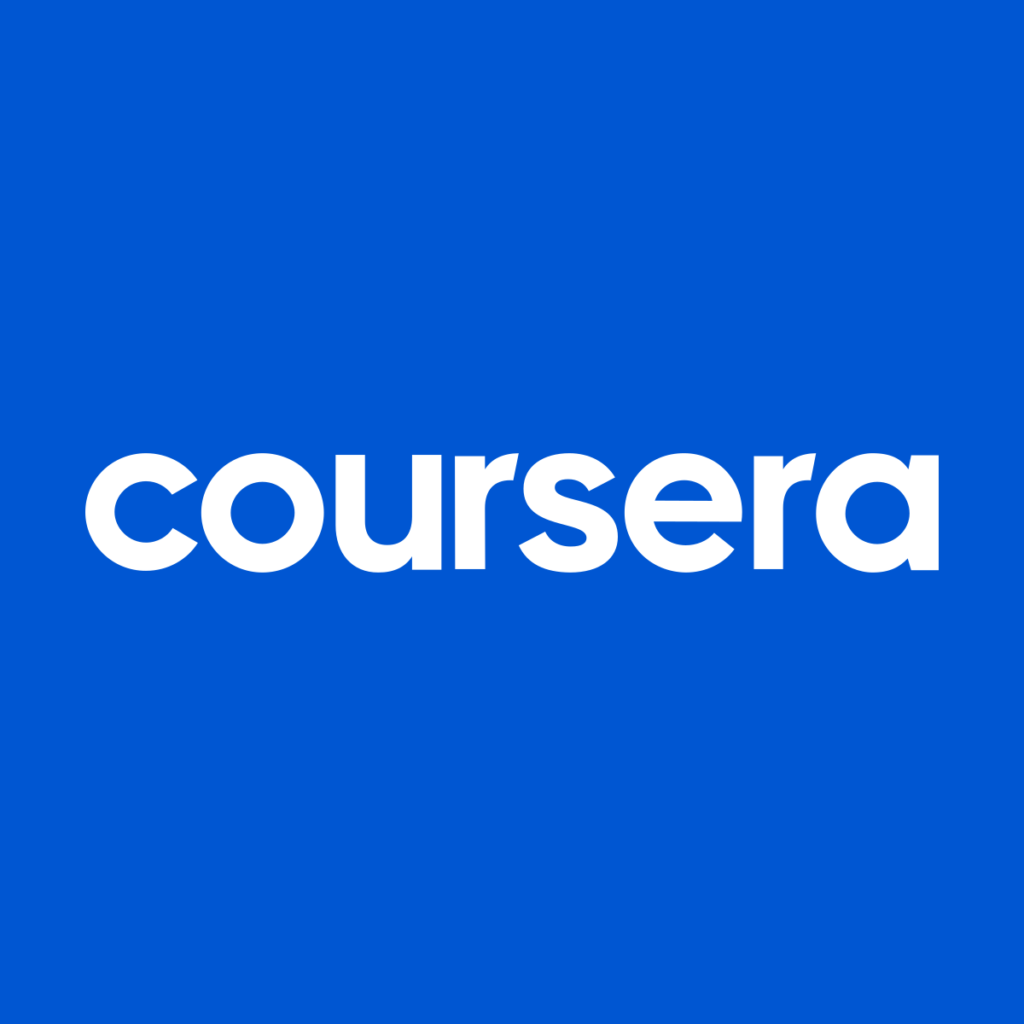 One of the best things about Coursera is that they have a variety of courses. If you search, a lot of the programs are free of cost. Their certificate has value in the market, and the course curriculum is up to the mark.
In their Blockchain courses in Delhi, you will learn about smart contracts, application and modification of blockchain, decentralization and how Ethereum works.
This Blockchain course is ideal for programmers with a fair idea of coding. It takes you from basic to intermediate along the time with appropriate knowledge of this technology.
Coursera Course Details
4 Months Duration

Fee: Rs 2216/ Month

Self-paced, Flexible
Benefits of Coursera
They have very affordable courses with profound content.

The timings are flexible, and all the courses are self-paced.

Once you purchase a course, it remains with you throughout your lifetime.

If you don't like their study patterns or the content, they have an easy refund policy.
Contact Information
Website: www.coursera.org/in
On their website, you can fill out the contact form and they will contact you as soon as possible.
11. Udemy, Blockchain courses
Another online platform in the line is Udemy. Like Coursera, Udemy offers many online courses for students and working professionals. They also have a global reach with 49 million-plus learners and 185K tutors. They also give tutoring services to the corporates.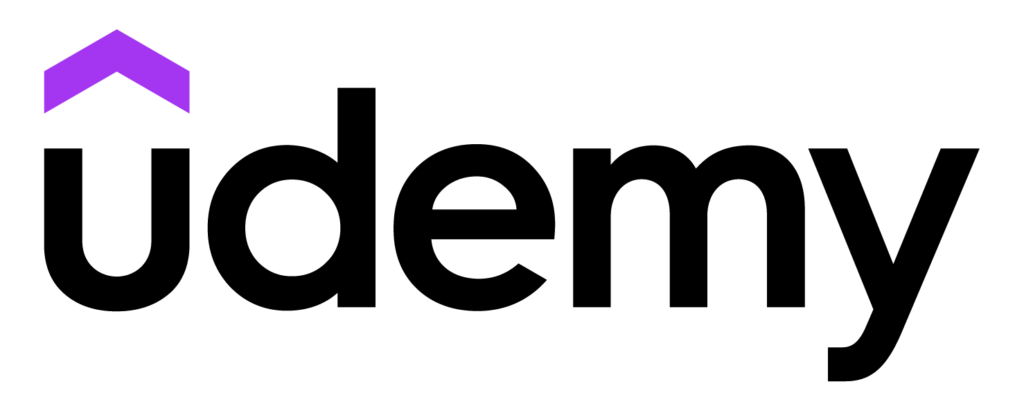 If you are a recognized organization, teacher or an experienced individual, you can post a course on Udemy.
There are many Blockchain courses on Udemy that you can take according to your leisure. They have a step by step guide on how to take the study, and you can also learn to create your cryptocurrency.
You get live support from the tutors as they are available by email, and if you don't like the course, you get a refund.
Udemy Course Details
13 hours Course video

21 articles for studying

19 downloadable resources

Full-lifetime access

Certificate of completion

Fee for the Course: Rs 3500
Kindly Note: This is a basic boot camp session course and you can take it to gain a beginner's knowledge of Blockchain
Benefits of Udemy
Certification of completion

On-demand videos

Projects and assignments

100% online

Accessible anywhere
Contact Information
Visit the website below to learn about the blockchain courses by udemy.
Website: www.udemy.com
12. edX, Blockchain courses
Since 2012, edX is now one of the most popular online learning platforms. This firm focuses on quality education and works for the benefit of students. Professor Anant Agarwal, with his colleagues, started edX to offer online courses efficiently.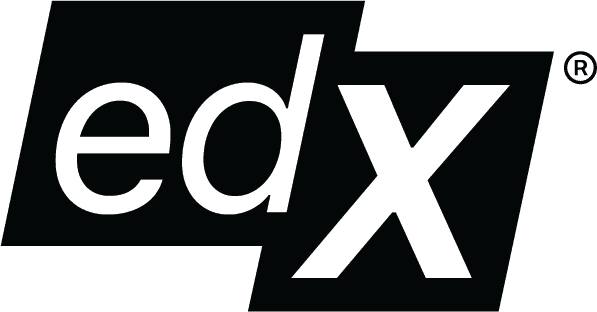 Their Blockchain Technology course offers an insight into the works of the future and gives you an impression of Bitcoin and the blockchain industry.
The course includes topics such as anti-money laundering, know your customer and deanonymization. Program learning is free for all for a limited time. But if you want to gain a certificate, you need to pay a small amount.
EdX Course Details
6 Weeks Duration (3-5 Hours/Week)

Self-paced

Course Fee: Rs 7507 /-
Benefits of edX
Sharable and verified certificate

24/7 educational support

Assignments and Tests

Self-paced

In collab with Berkeley's University of California
Contact Information
Website: www.edx.org
They have a virtual chat box and help centre where you can clear your queries about the courses.
Conclusion
So, in conclusion, we can say that Blockchain is the future of digital currencies. But that does not mean we can limit its usage. We can use Blockchain with NFTs, banking, data sharing and trading.
There are a lot of applications, and the future is bright for the blockchain developer. In the blog above, you learnt about the various blockchain courses provided by various institutes. We also read about the structure, of course, fee and duration.
Also, I have given the contact information of the institutes that contains the phone number, website and email. For the institutes that did not mention any information, you can call them for the details.
I am sure you are excited to start your blockchain journey with the courses above. You might find this field fascinating and worth a while.
Technology is changing, but this one is about to stay for a longer time. So, keep learning and keep growing.
Common BlockChain Jargons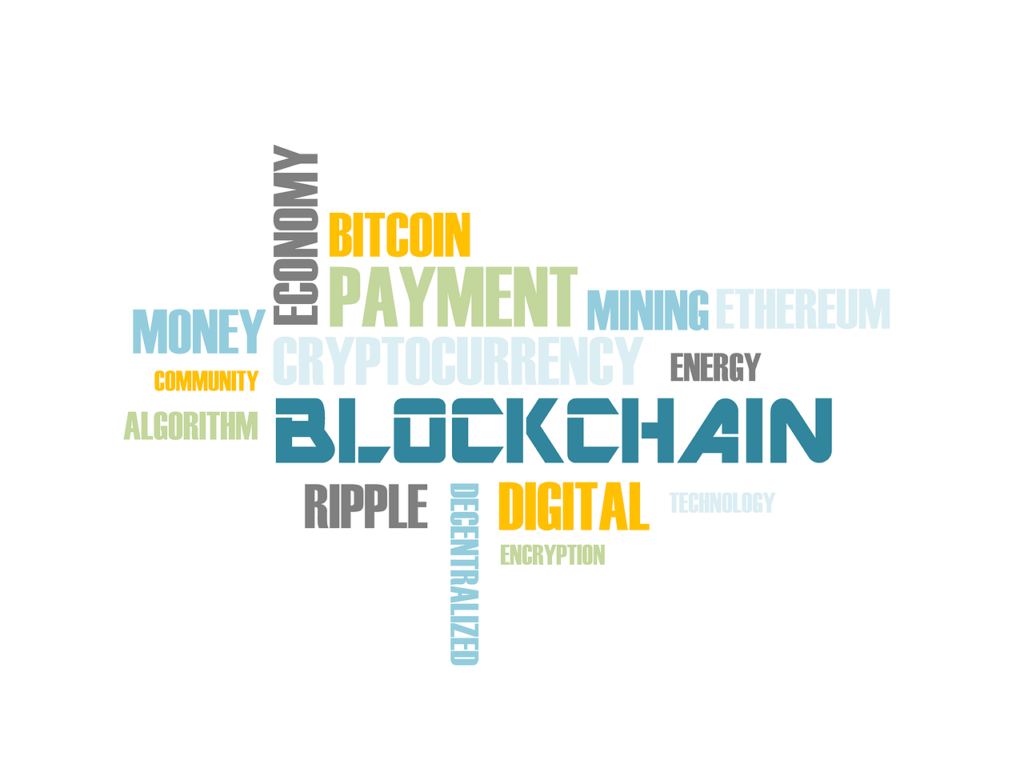 51% Attack
When more than 50% of users try to take control of a blockchain, then it is known as a 51% attack.
Alt- Coin
An altcoin is an alternative to Bitcoin and can include several cryptocurrencies based on a blockchain.
Chain Code
It is an identification marker that contains any authentic information of a user on the server.
Cryptography
Cryptography is a technology that allows only the sender and receiver of the transaction to view the information.
Ethereum
It is a blockchain that supports smart-contract media. The currency of Ethereum is Ether, and it comes next to Bitcoin.
ICO (Initial Coin Offer)
The listing of a coin on the crypto exchange is known as ICO.
Its process is similar to the IPO in the stock market.
NFTs (Non-Fungible Tokens)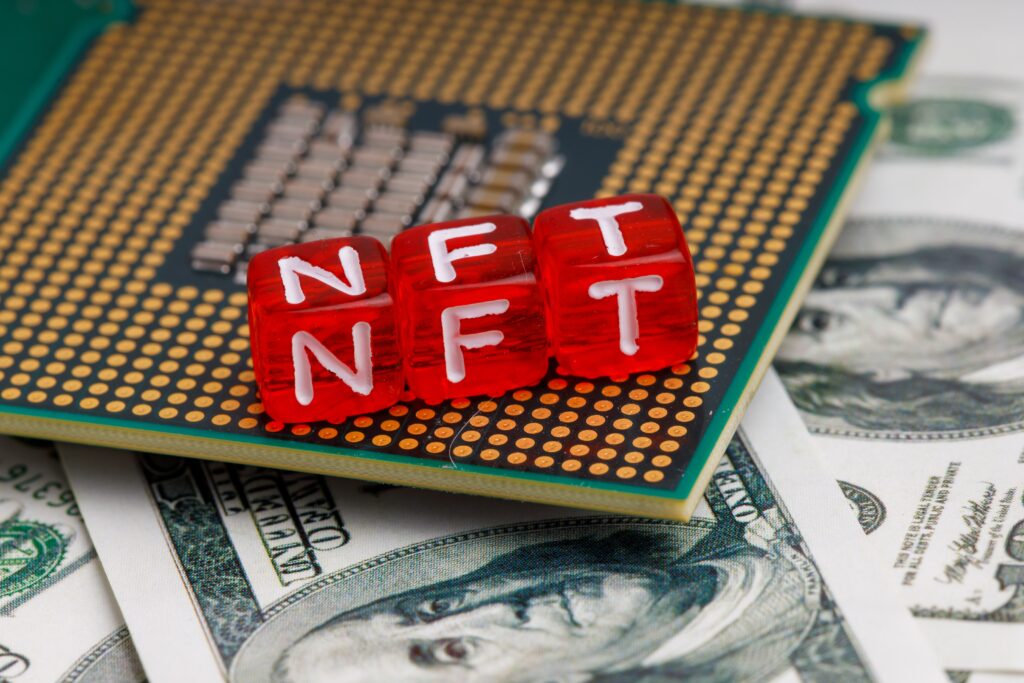 NFTs are assets that are unique, non-transferable and digital tokens traded for cryptocurrencies on a blockchain.
Peer-to-Peer (P2P)
When a person transacts a currency with another person directly without any medium or authority is known as P2P.
Crypto-Wallet
A wallet is a digital store where you can keep your cryptocurrencies. It contains the keys to your transactions.
Encryption/Decryption
The method of converting plain text into cyphered text is encryption, and decryption is vice-versa.
FAQs
Q1. I don't know how to code; can I take the Blockchain course?
Answer: Yes, you can take the course, but I suggest that you should learn some coding for a better understanding. Coding can make learning easy for you. Some of the programming languages they use for blockchain development are- Python, JavaScript, C++ and SQL.
Q2. What salary can I expect after doing a Blockchain Developer Course in India?
Answer: The average salary of a Blockchain developer is Rs. 8 Lacs per annum. Initially, it starts from Rs. 5,00000 to Rs. 30,00000 as you climb the stairs. The initial stages of every course are difficult. But, things get easier on the higher levels.
Q3. What are some benefits and applications of Blockchain?
Answer: Some benefits are-
Decentralized Structure, Trustworthy Platforms, High speed with low error possibility, Less cost, Secure and Better Privacy.
Some applications of the Blockchain include Transactions, Banking, Cryptocurrencies, Voting on Blockchain and Supply chain Management.
Q4. Can I delete any information on the Blockchain servers?
Answer: No, you cannot delete the data on a blockchain platform. It has a record forever, and you cannot change it until someone knows it. The database is with everyone that is on the server.
Q5. How to use a blockchain in a business model?
Answer: You can use this technology in peer to peer safe transactions. Blockchain itself is a business and a service. Companies can create software based on the technology. Lastly, you can create a cryptocurrency on the platform.
Q6. Who created this Blockchain Technology?
Answer: It is a mystery that an anonymous developer Satoshi Nakamoto created Bitcoin in a decentralized system. Moreover, nobody knows who he is or who uploaded the white paper.