Zell Education is one of the upcoming Edutech organizations providing certification courses to upskill their professional skill. It was founded by two chartered accountants Pratham and Anant and was mentored by the Head of Strategy, Sandeep to bridge the gap and eliminate the disparity between the required professional skill and academic skills. Started as one room institute for students of finance & accounting, it has become one of the leading training institutes.
Zell is an institute set up by professionals turned into leaders. It has partnered with Bennett University to launch a new BBA program. The institute believes in providing quality education and skill enhancement through best educational practices.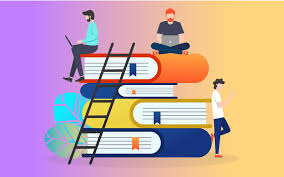 There are 4 accounting and 3 finance-related courses offered at Zell education.
Association of Chartered Accountants ACCA

Diploma In International Financial Reporting ( Dip IFRS)

Certified Public Accountant

Finance and Accounts
And
Chartered Financial Analyst

Introduction to Financial Markets

Personal Finance
Along with Zell Education Co-Founder Anant Bengani is a Stock Broker and manages a family investment office at Marwar cap advisors. He has high experience in statutory and Income Tax audits. Co-Founder Pratham holds 1st ranking in India in paper P6 in ACCA He has worked with PwC as ACCA professional. While being on the job He realized the disparity of academic and Industry skills which led to the foundation of Zell Education. He is part of YEA ( Young Entrepreneurs Academy) and has added great value to Zell Education as a mentor.
Courses offered at Zell Education.
Association of Chartered Accountants ACCA
It is a UK based program that is acceptable and recognized in India and overseas.CA and ACCA have a very similar curriculum and are equal in terms of knowledge, The Major difference between ACCA and CA is only for India and the signing power remains valid in India only, whereas for ACCA have signing authority that is valid in many countries as UK, Dubai, Singapore, etc. they are not recognized in India.
Zell education has also signed MOU with SGV University Jaipur to offer ACCA certification program.
The duration of the course is 6 to 24 Months, It has 3 levels and 13 papers. The course is an online course wherein exams are held quarterly.
The Faculty is ACCA certified with an 80% passing Rate, the course is the finest. It has An house learning Platform.
The Eligibility to register for ACCA Qualification requires an aggregate of 65% in mathematics accounts and English and 50% in other subjects. Even Class Students can register for ACCA qualification via Foundation course in accountancy (FIA).
Fees exemption is up to Rs.100000 depending on the academic qualification. With 100% placement support and a professional network, the course provides a promising career start and career growth.
Student feedback
Zell has been the life savior, as a good combination of classroom training and practical training. With faculties being rank holders the course is taught in an innovative and easy-to-understand manner.

In a short period, Zell has helped clear the exams and the student was able to complete the training in 18 months, course at Zell has made her more confident.

The environment at Zell is positive and motivating, the faculty is always ready to guide and the student has cleared the exam in a single attempt.
Diploma In International Financial Reporting ( Dip IFRS)
The course is for freshers and practicing professionals, It requires a relevant 2 years of accounting experience and law degree or two years of relevant accounting experience and certificate in international financial reporting. Three years of accounting experience.

The course is for three months with weekend classes and online mode.

The faculty for this course is Dip qualified and there is a regular mock test to clarify concepts and upskill the participants.

The passing rate for the exam is 75% and there is an option for fees waiver depending upon the academic qualification.

The course is a detailed syllabus about international financial reporting and it involves all the financial reporting concepts regarding the statement, reporting, and disclosure. It provides in-depth knowledge about the IFRS.

The accounting and financial standards of every country vary. GAAP and IFRS are similar, GAAP includes the financial reporting practices of (FASB) Financial Accounting Standards Board while IFRS follows the global principles.

The exams are held twice a month, The passing rate for DipIFRS is 40% whereas at Zell it's 85%. After the completion of the course and clearing the DipIFRS examination, the diploma is from ACCA is issued.

A diploma in IFRS is for professionals who want to work in large multinational organizations
Student feedback
A well-balanced course with online study material and recordings of classroom sessions so that nothing is missed. The corporate and placement tie-ups have brought clarity to industry requirements.

The mentors are experienced and are rank holders who had guided, supervised, and followed experiential learning to get a deeper understanding,

The theory part is backed by practical clarification and their placement training has helped crack interviews.
Certified Public Accountant
CPA is for students who have completed B.Com, Mcom, MBA CA, or equivalent. Graduation is a must for CPAs.

The Faculty is CPA qualified faculty, in countries some countries the accountants are CPAs and CPA qualification allows to work as a CPA professional across the world.

CPA is globally accepted and any company following the US GAAP welcomes a CPA, professionals.

CPA has four levels and can be completed in a year. The exams are conducted 8 out of 12 months in a year And you can appear for all 4 CPA exams in an attempt. The exam is a 4-hour long computer-based exam.

For Indian students, the overall fees can be 3.2 to 3.6 lakhs.
Finance and Accounts
The course is for participants who are keen and curious and have a passion for finance and accounts.

The course is designed and certified by Zell.

The course has 2 modes Live online and self-paced programs. It is a 200 hour of the session including all the necessary concepts.

The syllabus includes risks in Finance and accounts, Principles of accounting, finance and accounting processes, investments, financial planning and analysis, accounting standards, excel technology

Zell offers career support in the form of 100% placement assistance, resume building, and professional networking.

There are live projects to provide clarity of concepts and sessions recording for missed lectures.
Student feedback
Zell has helped students providing clarity of concepts and helped in their placement.

The program has helped clear the basics in Finance and accounting, the program was a good learning experience with very helpful faculty.

The teaching methodology is very good and the focus on concert quality is there in simple words course is worth the investment.
Chartered Financial Analyst
CFA is an international qualification with global recognition. It has three levels with 10 subjects each. The course takes 3 to 4 years of average time.

Participants holding bachelor's degrees or are attempting the final year can enroll for the course, and he or she should possess International Passport.

The course fees are approximately 3.5 lakh to 4 lakh including training and examination and registration fees.

CFA is a tough course and requires a high level of commitment from the students.

The course is approximately 600 hours as 200 hours per level.

The content is certified and designed by CFA professionals.
Introduction to Financial Markets
An online three-month course with classes on weekdays, the course does not require any basic qualification anyone passionate can attend the course.
The course is designed and certified by Zell education it is a 72 hours course and fees Rs 28000.
The faculty is Industry experts and guides and mentors participants, A well-supervised training and live projects are offered to provide Industry related practical experience.
With experiential learning, Zell provides 100% placement assistance.
Personal Finance
60 hours of online course and classes being held on weekends the course is designed and certified Zell Education.

The course and be pursued by everyone having an interest in finance and accounts.

The course is designed to provide clarity on financial concepts

Resume Building and professional networking can be done under the guidance of Zell Education. They also provide career counseling and conduct mock interviews and aptitude tests to infuse confidence among aspirants.
Conclusion
Zell is working for its participants rigorously It provides placement assistance and gets you ready to face the interviews. Career counselling, mock interviews, and aptitude tests are various modes to infuse confidence among aspirants.At Zell, the experts guide aspirants for resume writing as it creates the first impression on the employer. It guides on enhancing the Linkedin profile and different job searches.One to one mentorship and soft skill development to communicate effectively has been one of the areas where Zell works on
Zell Education is the upcoming institute that focuses on finance and accounts courses. It has one of the finest faculties who are rank holders and industry veterans.