The popularity of Blockchain courses in Hyderabad has been rising, with the world witnessing myriad developments in this space. So many private institutions propose full-time, part-time and certification courses on various Blockchain technologies for interested candidates to get hands-on training.
Blockchain technology is relatively new in this education world, but its popularity is rising yearly. While it was developed to be a financial ledger for currencies like Bitcoin, it has since evolved into much. The technology offers a decentralised system for businesses, and concepts of Supply chain, utility, healthcare, governmental, and business are all linked with blockchain-based applications.
Hence, this list compiles the best Blockchain courses in Hyderabad. The list would support fresher and professionals in selecting the best approach to upskill themselves in the thriving Blockchain industry.
List of 10 Best Blockchain Courses in Hyderabad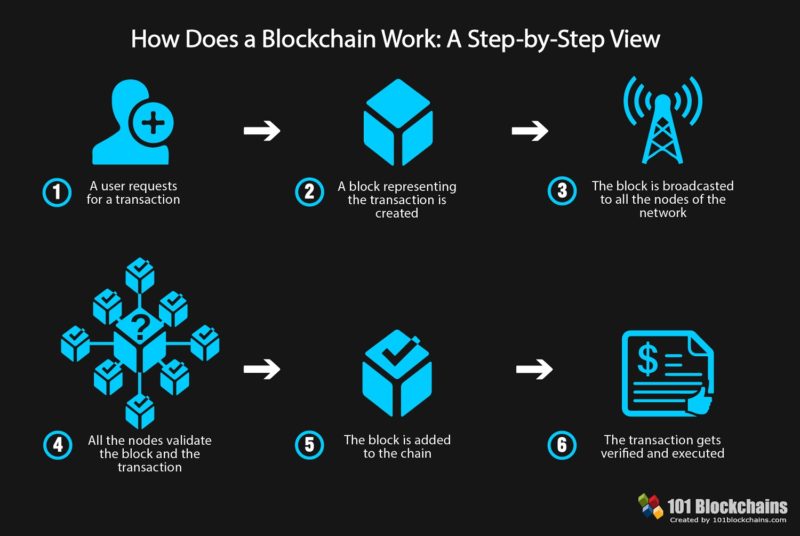 The best thing about all the blockchain certification training courses is that they not only include the theory part of the course. But they also deliver practical training in which they will make you explain the theory behind all kinds of transactions. They will also demonstrate how to develop a blockchain project step-by-step with real-world coding.
Below is the list of the ten best blockchain certification training courses in India:-
1. Henry Harvin Education
Henry Harvin's Education course is ranked amongst India's top 3 Blockchain certification training courses In Hyderabad. After enrolling in the blockchain academy, you can get flexible batch slots with different trainers to imbibe as much knowledge and expertise as possible. At Henry Harvin, you are offered both self-paced and live-instructor-based training.
Return on Investment from Henry Harvin's-
Present updated industry-oriented study material
Unlimited access to recorded videos, LMS, practice sheets, and advanced tools
Also, it offers monthly Bootcamp sessions and Hackathons
Unlimited access to all batches and faculty for one year from the enrollment date, without spending a penny on it
Guarantees 100 per cent placement assistance, internship opportunity, along project support under blockchain certification training course
Deliver all kinds of supplements such as Logo software, E-books, project guides, mobile apps, etc
It has an 18,000+ strong alum network worldwide.
This institution will let you experience a hands-on experience with industry projects.
Certification-
After completing the blockchain course, students are awarded a globally acclaimed testimonial certification. Hence, the certificate highlights a professional Certified Blockchain Practitioner(CBP), and your credentials will improve your achievements as a Blockchain expert. Therefore, this certificate is used as a symbol of upskilling expertise against your name.
Duration of course- It is 32 hours of intensive training and an instructor-led certificate program
Cost Of The Program: 22500
Other cities: Agra, Ahmedabad, Noida, Mumbai, Bangalore, Delhi, Kolkata, Kanpur, and Pune
2. Edureka
Edureka is a global e-learning platform for instructor-led training. It includes courses on trending technologies such as AI, Data Science, Big Data, Cloud Computing, Blockchain, Cybersecurity, etc.
Here you will get short-term courses supported by online resources and 24×7 lifetime support. Besides, they have an existing learner community of 750,000 in 100+ countries. Edureka's vision is to make learning simple, engaging, affordable, and accessible to millions of learners across the globe.
Course Content Of The Program: This course is created to introduce learners to Blockchain technology concepts, fundamentals, and implementation. It covers modules such as the significance of consensus in transactions, how transactions are stored on Blockchain, the history of Bitcoin, and its uses. Moreover, it covers concepts on the Ethereum development platform where learners can set up their private Blockchain environment using Ethereum. The course includes deploying a business network using Hyperledger Composer, setting private Blockchain using the Multichain platform, and more. The course covers various practical use cases of Blockchain to upgrade the learning experience.
Duration Of the course: 5 weeks (weekend batch)
Cost Of The Program: 19,995
3. Zekelabs
ZekeLabs offers capability-building solutions to enterprises to develop a future-ready workforce. It supports reskilling and up-skilling programs for employees in more than 200 growing technology areas, including – AI & Machine Learning, Big Data, Cloud, Blockchain, IoT, Web, and many more. It provides a mix of online and offline activities and delivers training in many large enterprises.
Course Content: The course covers a detailed curriculum on introduction, types of Blockchain, CAP theorem, decentralisation, and symmetric and asymmetric cryptography. So, the training program has been crafted with an optimal blend of theoretical concepts and hands-on experience for beginners. Moreover, the coding and analysis are performed practically to give a background on how to solve problems and their solutions.
Duration Of The Program: 12 weeks
Cost Of The Program: 35,000
4. International Institute Of Information Technology Hyderabad & upgrade
Established in 1999, This institution works intending to contribute to information technology by focusing on education, research, entrepreneurship, student development, and science.
Course Content: PG Diploma in Blockchain Development; this program has been crafted in collaboration with leading IIIT-B faculty and industry experts to deliver the best comprehensive training. It offers extensive hands-on activity focusing on building programming and working on the latest Blockchain tools prone by companies such as Ethereum and Hyperledger. Works on projects with feedback and guidance from industry experts and top tech companies. The program also delivers personalised industry mentorship from Blockchain experts and career assistance.
Duration Of The Program: 11 months
Cost Of The Program: 2,25,000
5. Amity University
Amity aspires to groom leaders who are not only thorough professionals but also good human beings with values.
Course Content: The program covers nine modules with 550+ learning hours. Students can interact with industry experts along with online live lectures. It provides six weeks of remote internship with industry partners. So, the curriculum includes applications of Ethereum, Hyperledger, Quorum, Corda, and Auxledger Blockchain platforms and the application of Blockchain in conjunction with future technologies, big data, AI, ML, analytics, and IoT.
Duration of The Program: 11 Months
Cost Of The Program: 1,85,000
6. International Institute Of Information Technology, Association With TalentSprint
TalentSprint partners with the best educational institutions and global corporations to develop world-class programs and certifications.
Course Content: Weekly IIIT Hyderabad campus visits, live sessions, and one-year online access and support. Therefore, Created to help Blockchain technology aspirants learn the technology and application, analyse real-time problems, cost analysis, build applications, and more. Created with a unique 5-step learning process with masterclass lectures, hands-on labs, mentorship, hackathons, and workshops, ensuring fast-track learning.
Duration Of The Program: 18 Weeks
Cost Of The Program: ₹2,00,000
7. Emurgo Learning Solutions Pvt. Ltd.
EMURGO Academy is a Global Blockchain Learning Solutions institution of EMURGO Global.
Course Content: Emurgo Academy WorkPro is a flexible and compact Blockchain learning program for working professionals to develop competency for mainstream Blockchain opportunities. Further, it offers a synchronised learning platform for students, faculty, employers, and the industry to collaborate. The curriculum has evolved under the guidance of CTOs and product heads, who also give mentoring and assessment through live sessions. It has a global advantage as it has an internationally aligned curriculum, global faculty, exposure to international forums, and also an R&D advantage.
Duration Of The Program: 180 Hrs
Cost Of The Program: 1,40,000
8. ExcelR Solutions
ExcelR Solution is an initiative from alums of IIT, IIM, and ISB with a global footprint operating in various countries.
Course Content: ExcelR's designed blockchain program meets the Blockchain industry's needs. Self-paced recorded videos with complete hands-on training studded with profuse case students, assignments, and projects. Hence, some tools covered are Bitcoin, Hyperledger, Ethereum, and more. Since the course aims to deliver a practical learning experience with projects and training from industry experts. So, it includes basic concept orientations of solidity coding.
Duration Of The Program: 40 hours of offline /online training
Cost Of The Program: ₹25,000
9. myTectra
myTectra is a Bengaluru-based skill development company offering online and corporate training along with 24×7 on-demand support.
Course Content: myTectra Blockchain course, developed for beginners and those who want to upgrade in the field. Moreover, the course includes modern cryptography, cryptocurrency introduction, Blockchain, Bitcoin architecture, Hyperledger, and more. Moreover have training on the Ethereum platform and its programming language. They are fed various use cases and examples, making learning more enjoyable.
Duration Of The Program: 6 Weeks
Cost Of The Program: 24,000
10. Indian Institute Of Technology And IBM Research (India) In Association With NPTEL
IBM Research is one of the world's largest and most influential corporate research organisations.
Course content: Blockchain course in Hyderabad that includes both conceptual and application aspects of Blockchain technology. The course curriculum is co-design by Prof. Sandip Chakraborty, IIT Kharagpur, and Dr Praveen Jayachandran, IBM Research, India, and trains students in crucial Blockchain topics such as crypto primitives, consensus, and use cases. Students also access the IBM Blockchain Platform on the cloud for hands-on experience.
Duration Of The Program: 12 weeks
Cost Of The Program: Free
Wrapping up
The above-listed blockchain courses in Hyderabad will deliver a clear image and support you decide which institute is the best fit for you. So hopefully, this blog will guide you to determine and make the perfect decision about your training institute. Most importantly, being in this pandemic, you can advance your skill by learning this new technology that too completely hassle-free. The best thing about these institutes is that they all provide online live-instructor-led training, so there is no need to go to an old-school classroom to attend this course.
FAQs
Q-1. What is the eligibility for the blockchain courses in Hyderabad?
Ans. Anyone who fits a technology background is eligible to apply for this course. However, the person for that course should have basic knowledge and idea of coding and programming language before starting the lesson.

Q-2. How much does a blockchain professional earn?

Ans. Blockchain technology is rated to be in a good position in the market. India demands blockchain professionals, and according to research analysts, blockchain professionals are getting paid 50% to 100% higher than conventional IT professionals.

Q-3. Why should you pursue blockchain courses in Hyderabad?
Ans. Blockchain is an upcoming and trendy technology that helps data transparency and decentralisation. Its extensive features use in various industries such as banking, healthcare, finance, etc. Further, at many job portals, the pay scale of a blockchain developer is $76,526 per annum. It may also vary based on your experience in that field.