Just imagine this scenario…
Six Sigma Green Belt Certifications & Training in India – It's a Monday Morning. You reached your office at 9 am in Bandra, Mumbai. It's a typical day. You are busy as a bee here, shuttling between meetings and presentations. The clock strikes 12 at noon. Your office door opens and there you find, clad in a white shirt and pajama, with a crisp Gandhi topi perched comfortably on his head, a dabbawala standing with your dabba in his hand, full of sumptuous, home-cooked food waiting for you to gorge on.
Has it ever struck you how these dabbawalas manage to do this! Day after day, your lunch Dabba is delivered on time and picked up, again on time to reach back the same home where it came from, on the same day. There are 5000 dabbawalas serving dabbas to 200,000 office-goers in Mumbai every day.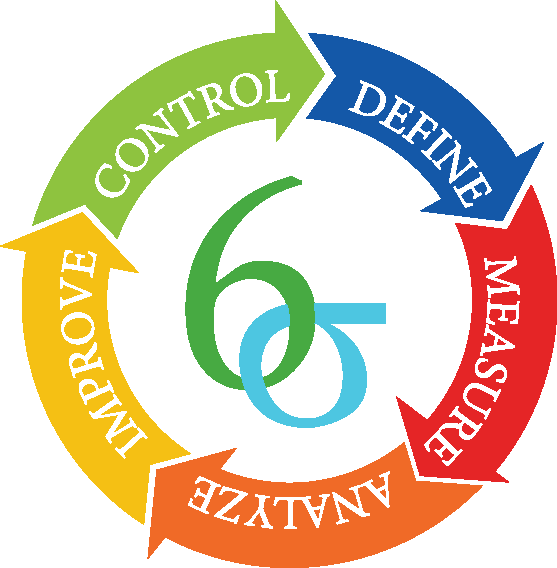 According to a Harvard study, it is this unique proficiency of their system, which attributes to less than 3.4 defects to a million opportunities, which in turn implies that out of every million dabbas that need to reach from a million homes to their respective offices and back, at most, only 3 could miss reaching the right desk at the right time.
This gives them a rating of 99.99999 as per the Forbes Magazine's quality assurance study conducted in 1998. Dabbawalas have also got ISO 9001-2000 certification for their Excellence in service.
This, my dear friends, is a real-life example of Six Sigma accuracy and what it can achieve for you.
Technically speaking, Six Sigma is a set of management tools and techniques formulated to improve business by ameliorating room for error. It is a data-driven strategy that uses a statistical methodology and data analysis to do so. Six Sigma is employed with a clear-cut objective; that of delivering quality and virtually flawless goods/services for business transformation ensuring optimal consumer satisfaction.
So here is a list of the Top 10 Six Sigma Green Belt Certifications & Training in India.
1. Henry Harvin – Best Six Sigma Green Belt Certifications in India

Henry Harvin is a globally recognized, leading skill and competency development organization based in Noida, India. The Henry Harvin Quality Management Academy has been set up with the sole objective to upskill Quality Management professionals and help them reach their full potential. The Henry Harvin Six Sigma Certification has been rated as No.1 in the industry by Trainings360, India Today, Tribune and the Business Standard.
Henry Harvin offers the best Lean Six Sigma Green Belt Certification course which is based upon the International Association of Six Sigma Certification (IASSC's BOK- Book of Knowledge). The course amalgamates the key ideas of Lean and Six Sigma to inculcate key problem-solving and analytical skills in the professionals. It gives ample project exposure and has been developed keeping in mind, the employment and entrepreneurial needs across various industries.
The duration of the Lean Six Sigma Green Belt Certification course is typically 4 days or 32 hours for classroom modules and 5 days or 20 hours for online live course modules. Learners are also allowed to attend post-certification/brush-up sessions.
Professionals doing this course become well acquainted with all aspects of Lean Six Sigma, DMAIC method, Data sampling and analysis, improvement strategy and statistical process control to name a few.
Course Highlights:
Training: Live Online Instructor-led Classroom Sessions
Projects: Provision to undergo projects in DMAIC methodology, Lean & Six Sigma topics like Quality of Work Life in an Organization, how to Improve Total time & Rolled Throughput Yield, how to improve internal SQR in XXM Activities etc.
Internship: Internship is also provided to gain practical experience in the field.
Certification: Get a Hallmark Globally recognised Certificate of CSSE-GB from Henry Harvin.
Placement: 100% Placement Guarantee for 1-Year post successful completion of the course.
E-Learning Access with adequate Tools and Techniques, video content and assessments through LMS.
Bootcamps: Regular Bootcamps spread over the next one year.
Hackathons: Free Access for students to #AskHenry Hackathons and Competitions.
Membership: Get 1-Year Gold Membership of Henry Harvin® Quality Management Academy for the Lean Six Sigma Green Belt Course Course.
Learning Benefits:
Acquire skills for statistical inference-based decision making and data-driven problem solving.
Gain skills to explore, analyze and solve management problems using 20+ management tools.
Gain access to 33 PDUs (Professional Development Unit) that are required to maintain your PMP certification.
Sharpens business acumen and commitment to improving processes.
Learn necessary project management and leadership skills.
Build acumen to make customer-centric actions.
Understand how to develop high-quality products and services.
Develop the capacity to look beyond one's present field with this domain and industry-independent methodology of learning.
Fees for the Henry Harvin Lean Six Sigma Green Belt Certification in India is ₹15000/-.
2. GreyCampus
GreyCampus, with its India office in New Delhi envisions transforming careers through skills and certification training. It is a topnotch global leader in providing training for working professionals in the areas of Project Management, Data Science, Service and Quality Management.
GreyCampus offers one of the best Lean Six Sigma Green Belt certification courses accredited by IASSC. It is a 2-day Live instructor led online course which prepares you to acquire the IASSC Green Belt Certification.
The other advantages of this course are listed below:
6-months unlimited access to live bootcamps.
1 live mock-exam solving session with an instructor.
1 year access to the learning platform with a guided study plan, additional audio/video lectures, practice questions etc.
1 year of instructor-mentorship support.
Fees of the GreyCampus Lean Six Sigma Green Belt certification course is ₹13320/-.
3. Indian Statistical Society (ISI) – Best Six Sigma Green Belt Certifications in India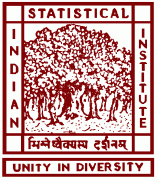 The Statistical Quality Control and Operations Research Unit of the ISI, New Delhi provide a first-class Six Sigma Green belt certification which is approved by the Govt of India. It is an online three days program.
Broad areas covered during the course are given below:
1 Relevance and importance of Six Sigma.
2 What is Six Sigma?
3 DMAIC Methodology
4 Guidelines for implementing Six Sigma
5 Metric of Six Sigma
6 Role of Green Belt
7 Statistical Tools for Six Sigma Green Belt
8 Case Study.
Course Fee: ₹17,700/- per participant.
4. American Society for Quality (ASQ)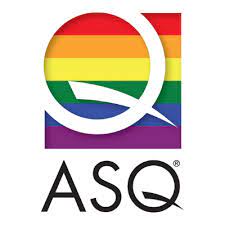 ASQ is a global organization comprising of quality professionals and aims at providing the quality community with world-class training and certification. With its headquarters in Milwaukee, Wisconsin, it also operates in India, with a branch office in New Delhi.
With its motto of Excellence Through Quality, ASQ imparts Six Sigma Green Belt Certification which is recognised world over. . A CSSGB certification preparation course is conducted both virtually and in classroom format to prepare for this exam. It follows the Certified Six Sigma Green Belt Body of Knowledge (BoK). The course also intends to develop the professional's ability to work on advanced Six Sigma Green Belt projects. In addition, they also receive a one-year subscription to advanced EngineRoom data analysis/project management software at no additional charge.
Cost for certification is $338 for members and $438 for non-members of ASQ.
5. Benchmark Six Sigma – Best Six Sigma Green Belt Certifications in India

Benchmark Six Sigma, has emerged as a Pioneeer in LEAN Six Sigma training. With its Head Office based in Noida, it has been conductiong these training programs in different parts of India since 2001. Benchmark has executed 500+ LEAN Six Sigma Green Belt Programs so far. The company manages one of the largest learning networks in this domain.
Benchmark Six Sigma is an Accredited Training Provider of Exemplar Global, a member of the ASQ family. Exemplar Global renders worldwide acclaim to the various Six Sigma Green Belt, Black Belt and Master Black Belt programs held by Benchmark. provides Online Lean Six Sigma Green Belt programs in India.
Key Features of the Lean Six Sigma Green Belt Certifictaion Program are mentioned below:
24 Hours of Instructor-Led Online Training facilitated by a Multi-Industry Expert.
Thorough Minitab practice during the program
Access to 2 Practice Projects.
30 PDUs for PMI credential.
Globally Recognized Benchmark Six Sigma Certificate accredited by Exemplar Global.
Membership of largest Business Improvement Community.
Free Online Project Assistance for all its learners.
Additional Project Completion Certificate.
Fees for the Lean Six Sigma Green Belt Certifictaion Program is $1800.
6. KPMG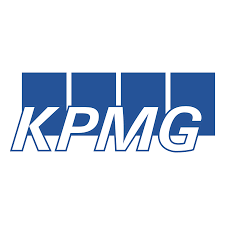 KPMG India also offers a top-rated Lean Six Sigma Green Belt certification programme. It is a 5 day, 25 hours live virtual programme which focuses on fostering participation and enabling participants to drive improvement projects across domains and industries.
The training aims at helping individuals learn how to improve business productivity by eliminating waste and reducing process variations using the DMAIC- Define, Measure, Analyse, Improve and Control approach. Sessions are held explaining usage of statistical tools for solving business problems and contributing to organisational goals.
The programme enables individuals to better manage their teams, develop leadership skills and make fact based decision-making choices. Training is delivered by senior KPMG employees who hold years of consulting experience across sectors and industries. On successful completion of the training, certificate is issued by KPMG India and is a global offering with lifetime validity.
Fees – ₹23000/-
7. Advance Innovation Group (AIG) – Best Six Sigma Green Belt Certifications in India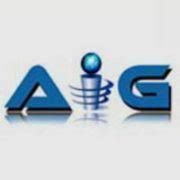 Advance Innovation Group based in Noida has been an industry leader in the consulting and training domain particularly in the fields of Lean Six Sigma Consulting and Management System implementations.
Six Sigma Green Belt Certification provided by AIG is an exceptional online program created and constantly updated by industry practitioners who recognise the ever-changing industry requirements and skills needed to make an effective Six Sigma Green Belt practitioner.
The key highlights of this training program are mentioned below:
Content Access like videos and reading material are is available for 6 months.
Interaction with teacher – Clear doubts and get guidance by experienced Industry experts.
Practice exercises and Online Mock tests are also available for students.
Open Forum for discussion with fellow learners and teachers.
Performance Metrics – View your performance indicators vis-a-vis assignments and tests. Also analyze topic-wise performance and view the final score card obtained.
Access to Job Blog for relevant jobs.
Get assistance in Resume Building .
Get Detailed project Accessibility.
Exhaustive Minitab demonstrations are also available to enable better understanding.
Training program fee: ₹7999/-.
8. Saral Six Sigma and Business Solutions Pvt Ltd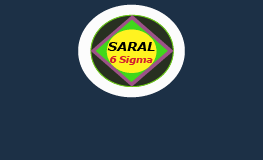 Saral Six Sigma and Business Solutions Pvt Ltd based in Chennai is an IASSC Accredited Six Sigma Training Organization. The Saral Academy of Excellence aims to provide world-class, cost- effective education to anyone who may not have access to corporate training within his/her company's facilities.
The Six Sigma Green Belt Certification course at Saral is typically for 10-day program wherein they cover important topics like Six sigma and Lean Enterprise, Six sigma organisational structure, the DMAIC method, Project mapping, customer satisfaction, data collection and analysis, hypothesis testing etc.
Fees for the training program is available strictly on enquiry.
9. Institute of Business Management (IIBM) – Best Six Sigma Green Belt Certifications in India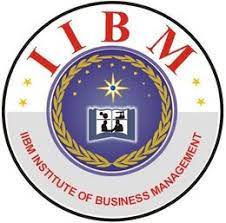 IIBM, New Delhi is one of the top institutes in Management education providing industry oriented certification programs in management. It also offers a gamut of Six Sigma Certification Courses which are Industry driven and taught by experts.
The Six Sigma Green Belt Professional Course by IIBM provides an unmatched exposure to the learners with the continous upgradation of course content and curriculum as per Industry requirements. After the completion of this course, the certified Green belts are equipped to lead a process improvement team. They can also analyse and solve quality related issues using the DMAIC framework effectively.
Some of the other short term Six Sigma certification courses offered by IIBM are given below:
Six Sigma Black Belt Professional
Project Management Certification – 4 Months
Six Sigma Green Belt Professional + Six Sigma Black Belt Professional
Six Sigma Master Black Belt Professional
Six Sigma Black Belt Professional + Total Quality Management Professional
Fees for the Six Sigma Green Belt Professional Course by IIBM is ₹15,000/-.
10. VarSigma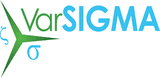 VarSigma, New Delhi is one of the prominent contributors of Lean Six Sigma, Data Analytics, Risk Management, Innovation, Digital Leadership and Reliability Engineering training workshops not only in India but the all across the world. VarSigma is Exemplar Global Certified, TPECS Provider for Six Sigma Competency ensuring global recognition for its Lean Six Sigma Certification.
The training programs are taught by VarSigma's practicing consultants, who are adept at providing real-world application-oriented examples.
The Lean Six Sigma Green Belt certification lays the foundation stone for acquiring Lean Six Sigma credentials. This Lean Six Sigma Green Belt training and certification adds reliability to your skills while initiating and managing improvement projects.
Highlights of the course:
Learners attend a minimum of 27 hours of instructor-led classroom/online training.
They have access to another 36 hours of e- learning modules, quizzes, sample question papers etc.
The Total Learning Duration for each participant is 63 hours.
Green Belt E- Book of Knowledge at VarSigma is aligned to ASQ BoK.
Real-life Simulation Projects,case studies and Analysis can be accessed by learners.
12 hours of Minitab hands-on practice and free Excel-based software for statistical analysis are available.
Fee details available on enquiry.
Six Sigma Methods
The Six Sigma process employs two methods for problem identification and resolution primarily.
#1 DMAIC
DMAIC is a data-driven technique used to refine existing products or services for better customer satisfaction. DMAIC is applied during the manufacturing of a product or delivery of a service.
#2 DMADV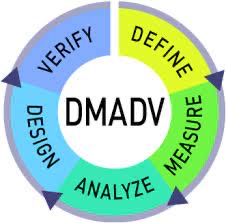 DMADV framework is part of the Design for Six Sigma (DFSS) process. It is used to design or re-design different processes of product manufacturing or service delivery when existing processes do not meet customer expectations.conditions. It is undertaken by Six Sigma Green Belts and Black Belts, under the supervision of Six Sigma Master Black Belts.
The Six Sigma training has been classified into the following 5 levels:

The Six Sigma Green Belt Certifictaion equips the professional to use DMAIC effectively. He/she can assist with data collection and analysis for Black Belt projects.
The level of expertise required to be a Six Sigma Green Belt are
Minimum three years of work experience
Comprehension of tools and methodologies used for problem-solving.
Hands-on experience of projects involving business transformation.
Experience in data collection and analysis for Black Belt projects
Experience of leading Green Belt projects or teams.
What is the Lean Six Sigma Green Belt Certification exam like?
The IASSC Certified Lean Six Sigma Green Belt Exam is a 100 question, closed-book, proctored 3 hour exam. It comprises 20 MCQ and true/false questions from all major sections of the IASSC Lean Six Sigma Green Belt Body of Knowledge. This Certification exam is condcuted in more than 8,000 Testing Centers located in 165 countries throughout the world and also through the IASSC Web-Based On-Demand testing system, by hundreds of IASSC Accredited Providers.
Six Sigma Certification V/S Lean Six Sigma Certification: the difference and how to make a choice?
Six Sigma focuses on quality improvement by eliminating variation and minimizing defect rates in production processes through statistical analysis. The customer and the end product is at the core of any Six Sigma strategy.
Lean methodology, on the other hand concentrates on reducing costs by elimination of waste and improving process efficiency. It works to reduce the process variation, resulting in a quicker cycle of iterative improvements.
Together Six Sigma and Lean generate a robust toolkit not only for addressing waste reduction but also for identifying and solving quality related issues through the the DMAIC method.
So if you already have experience in supporting quality improvement projects, Six Sigma Green Belt is a good option for you. However, if you do not have any experience, Lean Six Sigma Green Belt is a better choice as it also has no prerequisites for learning. You get to learn both; Six Sigma DMAIC process and the Lean manufacturing process.
Conclusion:
As we are all aware, Business Analytics is the world's fastest-growing domain. In this scenario, the importance of Six Sigma certification cannot be understated. For professionals, consistent skill upgardation is vital for remaining competitive and employable in today's business world. As a Lean Six Sigma Green Belt, you possess the key skills required to implement, perform, interpret and apply Lean Six Sigma processes to improve the quality of any goods/ processes and make them cost-effective. Six Sigma practitioners are highly sought after in all sectors and industries as process improvement and quality control are an indispensable part of operating a profitable business in any domain.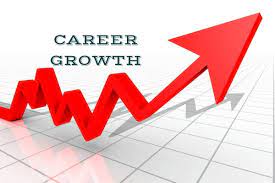 As an employer too, you will be more than relieved to know that your production lines are being run by professionals whose main priority is quality. In terms of salary, according to Glassdoor, an American Website showcasing insights on top jobs and companies, a Six Sigma Green Belt certified professional can expect an average yearly salary of $68,840 per year.
Moreover, the ability to add Six Sigma Certification to your resume also goes a long way in establishing your commitment to improving your business understanding and analytical skills, as well as enriching the organisation where you work.
Several lucrative career choices for Six Sigma professionals are Six Sigma Analyst,Six Sigma Green Belts and Black Belts, Six Sigma Consultant, Business analyst, Quality analyst, Manufacturing engineers, Compliance engineers, and Operating system specialists.
Recommended Reads:
FAQs
Q1. What does IASSC stand for?
Ans: IASSC stands for the International Association for Six Sigma Certification. It is an independent third-party certification body dedicated to the growth and enhancement of Lean Six Sigma standards across the world.

Q2. What is Lean Six Sigma In India?
Ans: Lean Six Sigma is a methodology that relies on a collaborative team effort to improve performance by systematically removing waste using lean manufacturing techniques and Six Sigma tools to remove the eight kinds of waste: defects, overproduction, waiting, non-utilized talent, transportation, inventory, motion, extra-processing.
Q3. What are the prerequisites for the Six Sigma Green Belt Certification?
Ans: The Six Sigma Green Belt certification requires three years of work experience (full time) in one or more areas of the Six Sigma Green Belt Body of Knowledge. 

Q4.Can I start with the Six Sigma Green Belt Certification In India?
Ans: Although, each Six Sigma Belt prepares you for the next but you can always start with green belt.

Q5. How useful is the Six Sigma Green Belt Certification in India?
Ans: The Six Sigma Green Belt Certification helps in validating professionals who specialize in identifying errors and effectively removing them, thereby, improving the business process and enhancing the credibility of the practitioner.