Introduction:
If I have little or no exposure to a functional area, I would first want to start with understanding the business processes that flow through SAP. Also, I need to keep in mind that most processes are cross-functional and go end-to-end, meaning they pass through many departments in an organization. Even if you are in a technical role, you need a general understanding of what business drivers are behind your role. Michael Management courses provide a functional understanding as you learn about SAP. You may also find it valuable to invest in business/or SAP textbooks specific to your functional area. As you dive into SAP, remember to always focus on how technology drives the business.
What is SAP FICO?
SAP FICO stands for (Financial Accounting and Controlling), SAP Financial Accounting and Controlling module can be integrated with all other SAP modules including Material Management, Sales and distribution, Production planning, Human Resource Management, Material Management, etc.
Now let's talk about SAP FICO and its key highlights:
SAP FICO is one of the important modules of SAP ERP. It is used to store the financial data of an organization. SAP FI helps to analyze the financial conditions of a company in the market. It can integrate with other SAP modules like SAP SD, SAP PP, SAP MM, SAP SCM, etc.
I would now take you through the Top 10 SAP FICO Courses in India:
Henry Harvin is one of the leading institutes among the Top 10 SAP FICO courses in India which is well equipped with all the facilities. The mission and vision of Henry Harvin are basically to give shape to the individuals and organizations by giving them excellent training and all the necessary services and also to innovate continuously in products, people, and markets.
All the current employees who are looking for a better role to prove to their employers the value of their skills, need to enroll through Henry Harvin for the SAP FICO course to be certified as it offers you a huge number of career options within its domain.
About the course
· Conducts 44 hours of classroom training.
· It is responsible for undergoing projects in SAP FI, SAP CO, and more
· There is internship assistance as well.
· Once you complete the training you become eligible for the certification of SAP FICO S/4 HANA.
· The institute gives a 100% placement guarantee support for the 1-year post you have completed the course.
· It also provides E-Learning access with all the tools and techniques, video content, and many more.
· The regular boot camps over the next twelve months are conducted.
· You are benefitted with 1-year gold membership of Henry Harvin for SAP FICO S/4 HANA Training Course
Learning Benefits of SAP FICO Training Course:
· Learning SAP FICO course can be exceptionally useful for an employee and the employer.
· This SAP FICO certificate will build your boost your career.
· It will help you gain respect from your employers.
· After the SAP FICO training you will get many excellent job opportunities in reputed companies.
· SAP FICO certificate helps you to get a handsome salary in reputed companies.
· SAP FICO training helps the organizations to their business and grow substantially.
· It builds better relationships with clients to get business.
Fee Structure:
There are two ways via which you can go for this SAP FICO course and the respective fees structure:
Self-Paced Course- You get lifetime support and access and a 24* 7-lifetime free upgrade. (The fees would be ₹ 26550/-)
Live Online Classroom- You get 1-year gold membership, flexible schedules, get the recordings of all the sessions. (The fees would be ₹ 29500/-)
Other Courses Offered:
1. SAP HANA Course
2. SAP HR Course
3. SAP MM Course
Duration of the Course- 44 hours of Live-Training.
Henry Harvin Ranks #1 SAP FICO Course Amongst Top 5 by Higher Education.
SAP FICO S/4 HANA courses in other cities:
Agra- Ahmedabad- Bangalore- Chennai- Delhi- Gurgaon- Hyderabad- Noida- Pune- Surat.
SAP FICO course review link: https://youtu.be/ApgFkB96GSo
For more info: https://www.henryharvin.com/
2. Udemy:
Talented People are everywhere, but opportunities can be harder to find. With Udemy which is one of the Top 10 SAP FICO courses in India to start a new career. Udemy helps organizations of all types for the path ahead. the academy fits like a glove so that their team curates fresh, up-to-date courses from the marketplace and makes them available to customers.
SAP FICO is so popular because it automates complicated business accounting and financial tasks. Regardless of which aspect of the SAP FICO environment you're eager to deploy in your business plan, Udemy has a course to help you get it done.
What you'll learn
Full & comprehensive SAP FICO training course
Understand the end-to-end implementation of the SAP FICO module.
Become an SAP FICO consultant and make a successful career in SAP
Documentation and methodology that is utilized in the project.
Configure Global settings and Enterprise structure settings
Configure G/L, A/P, A/R, Asset Accounting
Integration of SAP FICO with SAP MM and SAP SD
Get a head start in the complex technologies of the modern-day SAP
Hands-on experience with SAP system
Be able to take the SAP FICO Certification exam
This course includes:
5 hours on-demand video
Full lifetime access
Access on mobile and TV
Certificate of completion
SAP FICO Training in Bangalore:
Since technology is changing every day, we have to learn something new every time. The best way that you can learn how to catch up is "to work on it".
This course is designed to cover all the basic concepts of SAP FICO and the syntax necessary for learning the advanced topics in SAP FICO. Even though SAP FICO can open the door to working with SAP HANA, SAP FIORI, and SAP BASIS, and everything else with the word "SAP" attached to it.
In this course, you will walk through SAP FICO Installation, and you will learn about data structures (we hear a lot about data, but how do we store it?),
However, only a few videos per section are focused on information. to develop the rest of the details of the data structures and syntax through exercises that will take you through in the course. There are 2-3 lectures on solving tough exercises on each subject so that you can understand not only the syntax and how to program SAP FICO, but also what the crux of programming is in terms of how we solve problems programmatically and harness the Power of SAP FICO.
There is no risk for you as a student in this course. SAP FICO course is not only worth your money, but also worth your time. This course encompasses the basics of SAP FICO finance and it urges you to join on this journey to learn how to dominate the SAP world with the most SAP Module: SAP FICO.
Who this course is for:
This course is suited for everyone interested in technology
No prior SAP experience is necessary
Course Duration & Fees: –
SAP FICO 45 hours INR 8,654
SAP FICO for beginners 5 Hours INR 2140
3. Aptron
Aptron Delhi offers an inclusive SAP FICO training in Delhi. The extensive practical training provided by SAP FICO training institute in Delhi equips live projects and simulations. Such detailed SAP FICO course has helped the students secure a job in various MNCs. The trainers at APTRON Delhi are subject specialist corporate professionals providing in-depth study in the SAP FICO course in Delhi. Participants completing the SAP FICO certification have a plethora of job opportunities in the industry.
Top 20 Reasons to choose Aptron for SAP FICO training in Delhi:
SAP FICO training in Delhi is developed in compliance with the current IT industry.
It provides the best SAP FICO training in Delhi covering entire course modules during the SAP FICO classes.
Students can opt for a customized schedule according to the requirements.
A team of trainers is an industry expert possessing more than a decade of experience.
Mentors coaching SAP FICO training, not only help students in accomplishing live projects but also provide sessions on interview preparation along with placement assistance.
Ultra-modern I.T laboratory equipped with the latest infrastructure.
The lab is open 365 days a year. Students, according to their convenience can utilize the lab for completing projects.
The training classrooms are equipped with modern I.T infrastructures such as projectors, live racks, Wi-Fi, and digital pads.
Along with technical training and course, they organize no-cost sessions on personality development spoken English, group discussion, mock interview, and presentation skills to develop a high level of confidence in students.
The course material includes books, and soft copies of tutorials in the form of PDFs, sample papers, technical and HR interview questions, and projects available on our website.
Students enrolled in SAP FICO training in Delhi can also avail hostel facility at Rs.4,500/- a month.
The certificates are globally recognized
According to the requirements, students can retake the class at no cost.
To enhance the knowledge of the students, complex technical concepts are imparted through easy coaching.
Course Details:
Course Details:
| | | | |
| --- | --- | --- | --- |
| Track | Regular Track | Weekend Track | Fast Track |
| Course Duration | 45 – 60 Days | 8 Weekends | 5 Days |
| Hours | 2 hours a day | 3 hours a day | 6+ hours a day |
| Training Mode | Live Classroom | Live Classroom | Live Classroom |
4. TechVidya:
TechVidya is one of the oldest job-oriented computer training Institutions in India. Over the last 5 years, it has acquired a distinct reputation for providing high-quality professionals to the industry. The Institute offers programs for graduate and undergraduate students in the areas of Computer Courses like Tally, Graphic Design, Web Design, Web Development, O level, CCC, etc.
TechVidya is one of the Top 10 SAP FICO Courses in India founded by academicians and managed by a highly experienced professional group of partners, it has nurtured numerous students who have successfully entered specialized professional courses. TechVidya has a team of dedicated professionals both as faculty and in the core management.
SAP Financial Accounting and Controlling (FICO) Module SAP FICO Consultant, SAP FI Consultant, Project Leader, Module Lead, Process Developer, SAP Functional Consultant, Manager Costing, and SAP CO Consultant are some career opportunities available after completing this exam.
Benefits of the course:
Faster, more cost-effective initial implementation
Better acceptance among end-users, with decreased support costs
Ongoing, optimal return on your software investment
Faster adaptation to new releases and changes in business practices
SAP Is Scalable and can easily be rolled out Internationally
SAP Integrates All Specialist Departments
SAP Offers Predefined Processes and Best Practices
SAP Ensures Independence from Implementation Partners
SAP Offers Investment Security
SAP Is Well-Known among Users and IT Staff
Why SAP?

SAP Financial Accounting and Controlling (FICO) Module
SAP FICO Consultant, SAP FI Consultant, Project Leader, Module Lead, Process Developer, SAP Functional Consultant, Manager Costing, and SAP CO Consultant are some career opportunities available after completing this exam.
5. Koenig
A Global Leader in IT Training:
Established in 1993 in India, Koenig is one of the leading IT training organizations in the world. Driven by its unique USPs, Koenig is said to be one of the Top 10 SAP FICO Courses in India with spurring competition, meeting the unmet needs of customers, creating new jobs, and supplementing talent pools with its presence in the USA, Canada, UK, Dubai, India, Singapore, and Australia. Their vision is to create a more just and prosperous world through education.
Learning Objectives
Participants who take part in the SAP Financial Accounting (SAP FI) training will learn:
Basics of Financial Accounting which include accounts payable, accounts receivable, and general ledger accounting
How to manage master data, document control, configuring asset accounting, and postings
Handling of payments both automatic and correspondence options
Year-end accounting processes in financial accounting
Unique general ledger transactions and document parking
Configuring and using new asset accounting
Validations, substitution, and archiving in financial accounting, and more
Key Features
Instructor-led SAP FI Certification Training
Expert SAP instructors across the globe
Accredited SAP FI course material prepared by SMEs
Get key SAP FI resources from SAP and Koenig Solutions
SAP FI sample papers to get the hang of the certification exam
Industry-recognized SAP FI Course Completion certificate provided
Take advantage of the 1-on-1 Training
SAP FI Training provided across 100+ locations globally
SAP FI Exam Format
Certification Name: SAP FI Certification Exam
Exam Format: Multiple Choice
Total Questions: 80 Questions
Passing score: 60%
Exam Duration:3 Hours (180 Minutes)
Languages: English
Testing Center: Pearson Vue
Skills Measured/SAP FI Examination Weights
General Ledger Accounting – 12%
Accounts Payable – 12%
Asset Accounting – 12%
Reporting – 8 to 12%
Accounts Receivable 8 to 12%
Financial Closing – 8 to 12%
SAP Financial Basics – 8 to 12%
6. Quickxpert
Quickxpert infotech provides end-to-end IT solutions to clients in Training, Consultancy, and Development. The expertise in multiple technologies provides differentiated solutions to the clients. So it is one of the Top 10 SAP FICO Courses in India.
Development:They give their best efforts to keep the clients happy by Meeting Deadlines, Defect-free delivery, Provide Innovative Solutions to Optimize their Applications, Creative Ideas to Develop World-Class Applications, Reduce IT cost by providing Cost-Effective Solutions, etc
Training: To become the most trusted IT Training and Placement Institute in Mumbai, and across India. To build a strong foundation for our students and help them in building successful IT Careers through our unique 5 step process through the SAP FICO course.
The 5 Step Process – Enroll > Get Trained > Develop Project > Prepare Impressive Resume > Interview Sessions
The Quickxpert tech expertise covers a range of technologies right from Web Designing to Enterprise Applications in HTML, CSS, Javascript, jQuery, Java Technologies and framework, Dot Net Technologies and Framework, Enterprise Reporting in Actuate, Jasper and Crystal reports, Database design, querying relational data and stored procedures, on-demand freelancers to train and develop projects in niche technologies, etc
SAP Certification Course –
o SAP is globally demanding No 1 ERP Software Provides different modules designed to meet industry requirements
o It provides modules like installation, programming, finance and costing, material management, human resource management, etc
o They conduct almost all important modules in SAP that have good industry demands that can help you get jobs even at fresher levels
o Highly Experienced Trainers up to 18yrs experience
Courses Offered:
Java & Adv. Java | Dot Net | Web Development | Python | Oracle | Software Testing | Salesforce | APP Development | SAP Courses | Digital Marketing /SEO | Data Analytics | Tableau | Power BI | Data Science | Machine Learning & A.I.
7. Sulekha
Information before joining SAP FICO Training in Bangalore:
SAP FICO module essential of ERP and both Financial Accounting and Controlling in financial performance data. SAP FICO quickly enhances financial data to establish business plans. Sulekha is one of the Top 10 SAP FICO courses in India.
It consists of all transactional data specific for accounts payable involves all the payable transactional data, manages asset accounting, bank ledger deals, enables consolidation of company financial statements, and carries fund management and travel management. SAP CO module deals with company accounting internal and external reporting and carries with product costing.
Purpose of SAP FICO:
SAP FICO helps with effective business planning and determination. The purpose of FI and CO is to help the company with an analysis report of financial transactional data in current marketing. It can merge with other SAP modules like SAP SD, SAP PP, SAP MM, SAP SCM, SAP FIORI, etc.
If someone is interested in making a career in the financial sector SAP FICO is essential knowledge. Companies and Businesses that are involved in sales, human resources and materials management enhance their financial accounting by SAP FICO.
SAP FICO training course fees in Bangalore with time duration:
Best SAP fico training institute depends on the specified courses ranges to fixed, affordable fees structure (Approximately 20,000 to 50,000), and the cost of the course differs according to the SAP FICO training centers, training method (Online, Classroom, Self-paced), course material in Bangalore.
SAP FICO training in Bangalore time durations, take the course's duration of these classes are regular (8 to 12 weeks), weekend (12 to 14 weeks), and fast track classes (15 days to a month), these training durations may extend or reduce up to the understanding of the SAP FICO module learners.
SAP Certification course and its value:
SAP certification is one of the most popular technologies certifications that admits knowledge of SAP globally. The requirement for SAP FICO certification is significant to demonstrate one's knowledge in Financial Accounting and Controlling. SAP FICO certification is a worthy investment for professionals who are looking forward to building a career in SAP products.
Other cities in India:
Chennai | Delhi | Mumbai | Hyderabad | Pune | Kolkata | Ahmedabad | Gurgaon | Faridabad | Ghaziabad | Noida | Greater Noid.
8. ZaranTech
ZaranTech is a professional IT Training & Consulting company dedicated to cultivating specialty talents for the global IT industry that focuses on the interaction between education and industry, ZaranTech provides information technology-related online training and e-learning services aiming to become a prominent IT-Training Company. Among the Top 10 SAP FICO Courses in India, ZaranTech is committed to helping both individuals and organizations acquire and continuously improve their knowledge and capabilities in the field of information technology for a promising tomorrow.
The online IT Training has proven to be an extremely successful initiative. The results speak for themselves – course graduates without previous experience in the field of IT education are being granted an opportunity to become software developers. All successful graduates are being considered for a career with the leading IT companies.
Key Features:
Role-Specific Training – Traditional training focuses on an overall business process, without regard for the individual's role. By contrast, Zaran Tech's series of role-based courses delivers in-depth training on a specific role within the business process.
Hands-on Mentoring – The expert trainers dedicate to prove discipline and techniques for successful delivery. Mentoring is "hands-on" as part of actual projects to gain real-time experience.
Real-time Project Experience – Comprehension of practical skills is both reinforced and demonstrated in our training programs by completing Case studies of actual projects.
Certification Exams – The trainers are all certified and provide expert industry-level guidance to certification exams with tips and tricks to guarantee consistency of skills and practices for successful completion of certification.
Placement Assistance – Our "After the training" team can also help you with Resume preparation guidance, Interviews questions, and Mock interviews after your training are complete.
After the completion of the SAP FICO course, you will be able to:
1. Learn the basic concepts and fundamentals of FICO modules
2. Learn about General Ledger, Accounts Payable, Bank Accounting and Funds Management and its application in finance analysis
3. Learn about Business Process and how FICO Module work in R/3
4. Apply Implementation Training and Integration with other Modules
5. Apply Real-time training with an end-to-end Implementation Process
Course Duration: 8 weeks.
9. Collegedunia
Collegedunia is one of the Top 10 SAP FICO courses in India that deals with the Finance and Cost controlling module in SAP ERP where FI represents Financial Accounting and CO represents Controlling. SAP FICO module covers practically all business cycles experienced in different industries.
SAP FICO Course offers both offline and online, and apart from that there are different online SAP FICO certificate courses offered by different providers.
After graduating from SAP FICO courses students get jobs like Project Manager, Module Lead, Process Developer, SAP Functional Consultant, etc. They can expect their annual salary between INR 2,00,000 to INR 8,00,000.
Certificate in SAP FICO Courses:
SAP FICO Course demand in business fields where skilled graduates can secure job positions immediately. The Certificate programs in SAP FICO courses are offered through both Online and Offline mediums. As referred previously, they can be of any time length going from several hours to a few months.
SAP FICO courses are extraordinarily intended to furnish the competitors with extra aptitudes.
They are appropriate for those representatives who need to proceed with their positions alongside learning an additional range of abilities.
A large portion of these courses are independent and has no time constrain.
Students do not require any prior experience; such SAP FICO courses can be pursued after completing their bachelor's or masters.
Top Online SAP FICO Certificate Courses:
Course name provider
Duration Fees
1. SAP FICO Simplified- Udemy 45 hours INR 8,640
2. SAP FICO for Beginners- Udemy 5 hours INR 8,960
3. Deploying SAP on Google Cloud- Coursera 5 hours INR 2,140
4. SAP FICO Training- Gangboard 30 hours INR 35,000
5. SAP FICO Training & Certification- BesantTech 30 hours INR 23,000
Skills required in SAP FICO courses:
Companies search for students having more than one aptitude, particularly the ones who are adaptable, and not someone bound to general abilities.
It's important to have a deep understanding of SAP FICO courses alongside its essential ranges of abilities to get yourself employment in this field.
A portion of the aptitudes like Communication skills, Analytical Skills, and Negotiation skills are sought after the businesses.
10. iClass:
iClass Training is India's leading training network with associated training centers across India. iClass training center is part of the iClass training academy network operated in India. iClass training in India offers training courses in IT software, Computer Hardware & Networking, and Management with a strong base of placement support, real-time trainers with working experience in MNC companies, a tailor-made training curriculum to meet the career objective of the students and working professionals.
iClass Training is one of the Top! 0 SAP FICO Courses in India that has a strong network of experienced real-time MNC working professionals with sound domain knowledge on multiple training courses to provide job-oriented and cheap course fees using a state-of-art training facility available with the network of training institutes in India. The training centers are located in more than 45 cities in India which are managed by industry experienced professionals.
SAP FICO Training Course Benefits:
– Real-Time Trainers
– 100% Placement
– Small Training Batch
– Flexible Timings
– Practical Guidance
– Excellent Lab Facility
– SAP FICO Resume Preparation
-Hands-on Experience
– SAP FICO Certification Support
Real-Time Training: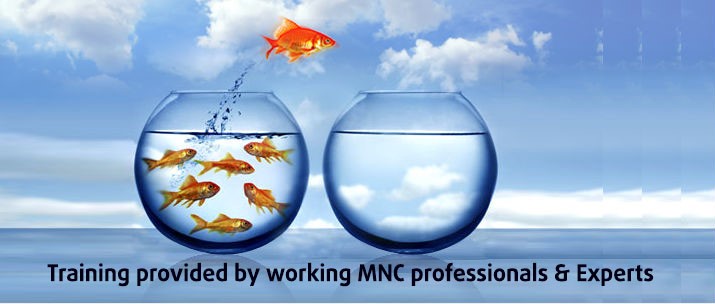 SAP FICO (SAP financial accounting and controlling (fico)placement training in India:
– More than 94+ students Trained
– 86% percent Placement Record
– 27 Interviews Organized
– Placement Supported by InterviewDesk.com
Duration:
Regular classes: 60 days
Weekend classes: 8 weeks ( Sat, Sun & Holidays)
Fast Track Training Program: 5 hours daily 21 days
SAP FICO centers in India:
Mumbai | Delhi | Bangalore | Hyderabad | Ahmedabad | Chennai | Kolkata
Conclusion:
In the vast network of teachers, institutes and coaching centers in India these above-mentioned institutes stand out as a beacon of hope for those attempting to make a career in either SAP or SAP FICO. We have to be careful to select the right institute at the right time to get value for money. Above all apart from the institute's lab facilities, the quality of the trainers matters a lot. The demand for SAP FICO consultants is ever-growing with top MNCs to recruit both freshers and experienced hands. Both these categories of people need to undertake SAP FICO courses to gain new skills and to update themselves. Thus, SAP professionals, while being grounded in SAP FICO, also need to update themselves in S4 Hana Finance.
Recommended Reads:
Frequently Asked Questions (FAQs)
Q1. What is the use of the SAP FICO course?
Ans: SAP FICO allows an organization to store a complete version of their financial transaction data. Specifically, the purpose of SAP FICO is to help companies generate and manage financial statements for analysis and reporting, as well as to aid in effective business planning and decision-making.
Q2. Where can we go for SAP FICO course training?
Ans: Amid the Covid- 19 widespread, it is better to take online classes without compromising your precious health. Our prestigious Henry Harvin is providing this opportunity for online classes for SAP FICO Certification course training from any place without disturbing your routine.
Q3. How can we get SAP FICO certification in India?
Ans: To appear for Associate level certification without attending any SAP education training you need a minimum of 1 year of SAP implementation experience or 2 years of support experience with a minimum of 6 months experience in the module or version in which need to take up certification.
Q4. How do I become SAP FICO certified?
Ans: To become an SAP FICO professional, you will need years of hands-on experience. SAP courses TFIN50, TFIN52, TERP21, TFIN20, and TFIN22 will help you to master your SAP FICO knowledge. Hopefully, you will work for a company which will choose to invest in your training.
Q5. What are the Career Options in FICO?
Ans: Here is a list of what you may do after skilled on SAP FICO:
SAP FICO End-User (Executive).
SAP FICO Super-User (Sr. Executive, Team-Lead).
3. Power-User (Managers).
4. Testing Consultant (Tester).
5. Support Consultant.
  6. Consultant or Sr. Consultant.
Check Video Testimonials: