With the onset of the unprecedented Covid-19 pandemic, most of the educational hubs have come to a standstill in India. But, despite the current scenario, a plethora of online courses in SAP Modules have come to the rescue of career and business aspirants. SAP is a leading producer of software in the world for the management of business processes. It helps in developing solutions to facilitate the data effectively and to streamline the information flow across organizations. It has established global standards for ERP software, SAP S/4 Hana, and other software. The company has grown in manifold from a small five-person endeavour to a multinational enterprise worldwide.
SAP has some of the best modules to make a promising career in, like-
One such course which is in great demand as per the marketing trend is the SAP FICO course. For a student who is keen on accounting and finance, SAP FICO Course is very apt to add feathers to his resume for career growth.
What is SAP FICO?
It is one of the core components of SAP ERP which helps in managing all the financial data with ease. It helps in storing all the financial transactions and data of an organization. It covers two sections, SAP Finance (FI) and SAP Controlling (CO). It makes trading easier and helps in producing accurate data and statements. Most business organizations and entities are using this software to save manpower and to get error-free data at the end of the financial period.
Why SAP FICO?
Now the question arises as to how this course is going to help you. The course with its modules offers you many career options in accounting and finance. The demand for ERP consultants is in high demand these days. An SAP FICO consultant should have a sound knowledge of all the aspects of SAP FI and SAP CO modules. Certified SAP FICO professionals are paid high in MNCs and one can perform in various roles once they get certified in the SAP FICO module. It will build up your skills and boost your career. It will open up doors and provide you with excellent opportunities in reputed companies. If you want to build up your business by maintaining better clientele, getting acknowledged in your professional life, and getting a handsome salary in reputed MNCs, go for this certified course and fulfil your dreams.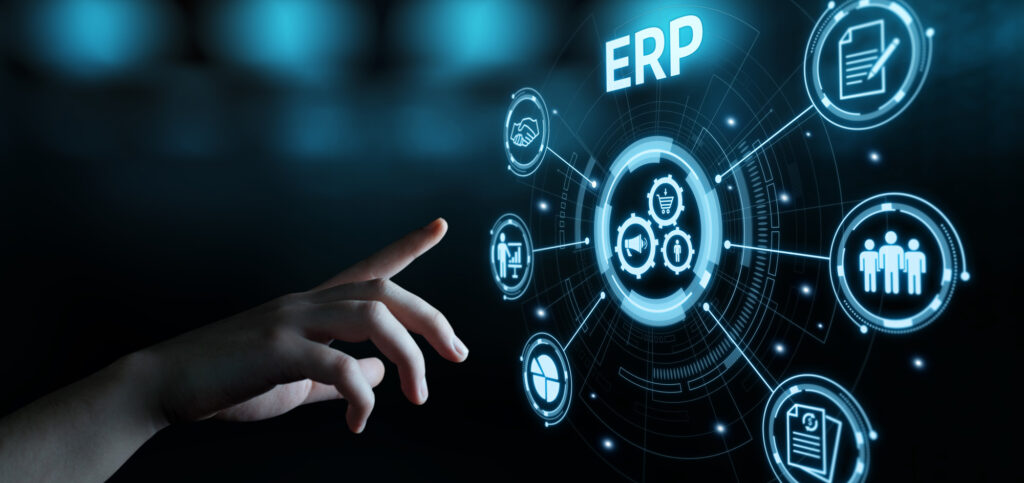 Still, perplexed how to go about it?
Top 10 SAP FICO Courses for all the aspirants residing in Delhi, Noida & Gurgaon.
1. Henry Harvin ERP Academy–
It is one of the most renowned institutes providing professional and technical certifications in India. Incepted in 2013, Henry Harvin is being adjudged as one of the best out of 5 fastest-growing Edtech startups in India by Higher Education Digest's survey. It has also been awarded a certificate for providing the Best Corporate Training Platform by Franchise India and Entrepreneur Media & is the winner of the top corporate training award for best corporate training company of the year.
It is ISO certified and affiliated with the American Association of EFL, Ministry of Corporate Affairs, MSME, UKAF, UKCert &PMI. This institute provides training for several courses of SAP and SAP FICO is one of them on S/4 Hana and ECC Software.
Duration- 44 hours of instructor-led training and certification program
24 hours of Bootcamps
Can attend unlimited batches for 1 year from the date of enrolling
Faculty/ Trainers
Industry experts with 10+ years of experience
Have delivered 500+ lectures
Assist students in placements and are associated with multiple organizations
Certification
Showcase yourself with a globally acclaimed certified credential of being a Certified SAP FICO Practioner (CSFP). Use it as a hallmark beside your name and get noticed by recruiters. Viz Rohit Agarwal (CSFP). It adds an extra edge to your resume.
Course Curriculum
It includes 13 modules with two complementary modules that cover all the aspects of Finance and Controlling. They are as follows:-
Module 1-Introduction to ERP
Module 2-7 deals with SAP FI-Basic settings of Financial Accounting, General Ledger Accounting, Accounts Payable, Accounts receivable, Asset Accounting & Reports.
Module 8-12 deals with SAP CO- Basic settings for Controlling, Cost Centre Accounting, Internal Orders, Profit Center Accounting & COPA Reporting,
Module 13 deals with SAP Integration
Complimentary Module- soft skill development and resume writing along with course curriculum
Methodology
Experiential learning is carried out through live projects.
The pedagogy is designed to derive focused action-oriented outcomes from the training.
Participants are engaged with various activities throughout the training program to focus on value creation.
Course Fee
Self-Paced –Rs.26,550/- Online- 29,550/-
Benefits and key takeaways
44 hours of intensive training
Free 1-year subscription of LMS
Industry-acclaimed SAP FICO Practitioner Certificate
Bootcamp Sessions
Industry oriented study materials
Recorded videos of all sessions
100% placement assistance
Add on supplements
Hallmark of SAP FICO Practitioner
E-learning Access
SAP FICO Courses – The SAP FICO Courses are provided by Henry Harvin in other cities like – Hyderabad, Delhi, Mumbai, Gurgaon, Pune, and Indore.
It has been ranked #1 by Higher Education Digest. Still have questions Call +91-9015266266
or visit https://www.henryharvin.com
2. Future Lab Technology-
It is one of the emerging institutes in the Delhi-NCR location. SAP aspirants who are passionate about creating a career in business can join this institute. There are many SAP courses provided by this institute, the major being SAP HR, SAP ABAP, SAP BW/BI & SAP FICO
Course Content
Introduction
General Settings
Posting Period
Account Group and Retained Earning Account
Field Status Variant
Tolerance Group
Reversal of Document
Accounts Receivable & Payable
Customer Credit Memo & Vendor Credit Memo
Asset Accounting
Controlling & Cost Element Accounting
Cost & Profit Center Accounting
Training-
It is a wonderful platform to polish your IT skills with trained instructors with 15+ years of experience. They provide the best guidance & real-time training. They have good knowledge of every domain.
Placement-
It is one of the Best SAP Training institutes in the Delhi-NCR location with 100% placement support. This institute partner with some of the best MNCs in India and abroad.
3. SAP Allcourses.com-
It is one of India's largest SAP Training Academies located in Noida, Delhi-NCR helping students to get trained and gain expertise to work in leading business organizations.
Course Overview-
Email payment advice
Configuration and business process in financial accounting
Configuration changes occurred in S/4 HANA
Business process
Taxes procedure configuration
SAP Query
FI Integration
Career Opportunities
SAP FICO Consultants are in great demand these days as it is one of the most important tools to maintain finance and accounting with ease, With a certification, you become eligible for various career opportunities like SAP FICO Consultant, Finance Manager, and SAP FICO Analyst.
Course Mode-
Online and Offline
Faculty-
Learn from SAP Certified & Corporate experts to get certified with 100% placement support. Achieve your dreams and goals with industry-recognized learning paths and practical based training.
4. UCPL technologies-
It is known as the best classroom as well as the online ERP & SAP FICO Course Online training institute in Delhi/NCR location. It believes in innovation and provides the finest services. The service of UCPL Technologies is based on the concept of AAA which is 'Affordable, Acceptable and Available'. The training quality of this institute is significant and it provides training in different types of SAP modules.
Course duration –
60 days for regular classes, 90 days for weekend classes. It provides both online and offline courses. It fulfills the need of students with the best-updated course content and gives training on live projects.
Trainers–
The trainers are eminently experienced senior consultants with 10+ years of experience in top MNCs.
Key Benefits-
Offers updated and best syllabus.
Well drafted and easy study material.
Unlimited free-of-cost provision for revision.
Highly Skilled Trainers.
Multifaceted Placement Cell.
Modules- Technical and Functional
Fees Structure- 30000/-INR
5. Aptron Noida-
It is based on current business standards and provides SAP FICO Course training for business aspirants in Noida. Aptron is recognized as one of the top 10 institutes in Noida for SAP FICO Course Online. It provides practical knowledge which is hands-on based. It also provides full assistance with basic and advanced level training courses in the SAP FICO course. It has a team of highly proficient & experienced ERP SAP FICO trainers.
Course Duration-
Training mode is a live classroom
Regular Track- (2 hours each day) 45-60 days -Live Classroom,
Weekend Track- (3 Hours a day) 8 weekends
Fast Track- (6 hours in a day) 5 days
Course Curriculum–
It includes SAP Introduction, General Ledger, Basic Settings, Accounts Payable & Accounts Receivable, Asset Accounting, Controlling, Internal Orders, and many other modules.
Key Features-
Skill-based training
Limitless Lab Sessions
100% Placement Assistance
Reasonable Fee
6. Shape My Skills –
As the usage of SAP Software is high in the market, SAP FICO online courses are in great demand. Shape My Skills in Delhi NCR location is one of the famous SAP FICO Course institutes. The mode of teaching is both online and offline with experienced trainers. The institute prepares the students in their professional careers with both basic and advanced levels of courses.
Key Features-
IT Professionals are trainers.
10000 + students have undergone the training.
Counseling team available to help the students decide the course
Affordable fees.
Hands-on Training.
Self-designed course material by trainers and experts.
Assessments and mock tests
24/7 access to e-learning
Placement Assistance
Course Curriculum
Basics of SAP FICO Course
CO Organization Structure
Bank Accounting
Asset Accounting
Financial Accounting Global Settings
General Ledger
Treasure Management
Tax Configuration
Accounts Payable and Receivable
Investment Management
All the submodules of SAP FI and CO
Job Profiles–
Project Leaders, Module Lead, Process Developer, SAP Functional Consultant, Manager Costing, SAP FICO Consultant
7. ERP Scholars Institutes in Delhi, Noida, Gurgaon, and South Ex.
It provides training in some of the most upcoming and popular technologies which include technical and functional courses.
Course Curriculum-
Introduction of ERP & SAP
ASAP Methodology
Basic Settings in SAP
General Ledger Configuration
Accounts Payable and Receivable
Key Features of this institute
It provides training in most of the upcoming technologies.
Real-time Certified Faculty
Best placement network
Access to the latest version of all software
Classroom as well as online training options
24/7 Remote Server Access
Full Placement assistance
High-End lab with wireless access
All required training material provided
Awarded for two consecutive years by National Council of Advance Studies as, "Best Training & Placement Institute in 2014-2015"
Weekend classes with live projects
8. Sky Infotech-
It is one of the leading Computer Training Institutes & placement hubs in Noida, Delhi. Established in 2007, this institute has been providing professional training to students. It is managed by a team of professionals who have expertise in all domains. Located in Sector 64, Noida Delhi, this institute offers a variety of courses for professionals who want to upscale their skills and improve their career prospects.
Training is conducted by experts having 6+ years of experience in managing real-time projects. Placement assistance is also provided to the students.
Courses Provided-
Online and classroom training with flexible hours. The trainers have real-time experience in SAP. It operates on all days from Monday to Sunday from 9 a.m. to 6:30 p.m. Weekend classes are mainly scheduled for office go-ers.
9. Sys AppPro–
This is one of the best training institutes in Delhi which provides SAP FICO courses online. It offers SAP Corporate Certified Course with 100% job placements. It is conducted by trainers with real-time expertise and skills. They have several years of experience as well as expertise in dealing with real-time projects. The training is provided at a graded level from basics to advance. They provide practical knowledge and job assistance with both basic and advanced level training courses. They also help candidates to get placed after the training program in MNCs.
Faculty-
The training is conducted by subject experts with 7+ years of experience. It provides 100% placement to students.
10. Learning Campus-
This SAP FICO Institute in Delhi provides training and hands-on expertise in finance and controlling concepts. It trains the students to handle ERP and FICO modules efficiently. It also helps to integrate SAP FICO modules with other modules.
30 to 60 days on weekdays
7 weekends
Fast track- 7 days
–
Training is given by highly qualified professionals who have experience and 100 % placement guaranteed.
SAP is a trendsetter in enterprising business software. SAP FICO is one of the most demanding modules of SAP in India. There are innumerable job opportunities in this field. SAP is known for its ERP model worldwide and its popularity and demand are increasing in all sectors of business day by day. SAP FICO consultants are hired by prominent MNCs and are provided with handsome salaries. If you are interested in making a career as an SAP FICO Executive, Manager. Tester, Consultant, Finance executive, senior analyst programmer, etc., SAP FICO Certified course Certificated will add an extra advantage and provide you more opportunities for being recruited by MNCs.
I hope the list of Top 10 SAP FICO Institutes in Delhi will help you to choose the best career.
Conclusion
SAP FICO certified course comprises of two SAP modules i.e. SAP FI (Finance) and SAP CO (Controlling). It also includes user management and configuration. As per the market trends, this module is used by 80% of the organizations to meet all the financial requirements. SAP FICO course as the name suggests helps in handling all the financial and accounting requirements for all organizations with ease. SAP FI covers components like General ledgers, Account consolidation, Asset accounting, Accounts payable and receivable, etc. whereas SAP CO covers internal orders, profit centers, cost centers, cost elements, and much more. Complete knowledge of both the modules will help professionals to manage the data and finance easily. This makes it one of the happening courses for all business entrepreneurs and career aspirants. A certified professional can pursue his/her career as SAP FICO Consultant, Senior Analyst Programmer, Finance Executive, and many more.
Qualification Requirement–
To pursue SAP FICO Course one should have the following qualification-
Bachelor's or master's degree in any domain from a reputed college/university.
For technical module- Freshers in Engineering stream or MCA or Candidates with masters and 2 years of software development experience.
For functional module-Engineering or Masters's with a minimum of 2 years experience.
A certified course approves or validates your expertise in a specified field. So why wait? Join the SAP FICO course online and upgrade yourself to join reputed MNCs in India and abroad. It is the best opportunity to expand your skills and grow.
FAQs
Q.1 What is ERP?
ERP or Enterprise Resource Planning Software is an integrated program used to boost efficiency and manage main business processes in various departments. It gives companies a single place to store, manage, view, and interpret data. It includes activities like accounting, project management, risk management, supply chain operations, etc.
Q.2 What are the various modules in SAP?
The main modules of SAP include SAP FI, SAP CO, SAP EC, SAP TR, SAP IM, SAP MM, SAP SD, SAP HR, etc.
Q.3 What is the main use of SAP FICO?
SAP FICO helps to manage the financial task within an organization. SAP FI deals with fixed assets, tax accounting, general ledger, cash journal, accrual, and other financial tasks. SAP CO deals with buying orders, stock sheets, cost sheets, cost assignments, and other tasks related to finance.
Q.4 What is the salary of a SAP FICO Consultant?
The salary structure varies from 5 lakhs to 10 lakhs per annum depending upon the skills and expertise, According to indeed.com, the average salary for an SAP FICO consultant ranges from approximately $78.334 per year for Business Analysts to $159,626 per year for an SAP Project Manager in the USA.
Q.5 What is the use of SAP FICO?
Large numbers of industries are working on the ECC model and are using the FICO module for the functional part of their business. The primary objective is to record all financial transactions in a business entity. It also produces financial statements that are accurate at the end of the financial year or any time as and when it is required
Q.6 Does the SAP FICO course offer you a better career?
SAP is leading globally and its ERP software is very demanding and popular in all business establishments. It offers various career options in its domains.
Q.7 Who can do the SAP FICO course?
If you are a graduate in B.Com or a postgraduate in M.Com, or if you have done BBA or MBA, CA, CS, CFA you are eligible for the SAP FICO Course. A person who has experience in handling accounting software and has a basic knowledge of accounts can also pursue this course.
Q.8 What are the career options in FICO?
After a certified course in SAP FICO, you can become-
SAP FICO End User (Executive)
SAP FICO Super User (Sr. Executive)
Power User (Managers)
Testing Consultant (Tester)
Support Consultant
Consultant or Sr.Consultant
Q.9 By doing the SAP FICO-certified course, will I get a job?
If you pursue your training and internship from a reputed institute, you become competent enough and have sound knowledge of all modules. With a certification, you will be able to clear all interviews and get placed in reputed firms. A certified course from reputed institutes adds an extra feather to your qualification to be noticed by the interviewers.
Q.10 What are the future career opportunities as an SAP FICO Consultant?
With the advancement in technology, more and more industries are implementing SAP systems. So, obviously there will be a huge demand for SAP FICO consultants in the next 5 years.
Check Video Testimonials: