Lab technology or medical laboratory technology is a field of medical science. It is known as Clinical Laboratory Science. Lab technicians are required to carry out the work. Lab Technician helps to derive accurate results of the tests undertaken. A student can opt to be a Lab Technician in case he/she can't get into MBBS. Lab technicians like doctors and surgeons are invaluable assets in the medical field. Many aspirants become Lab technicians for their love for Biology. Let us know all about this field of medical science.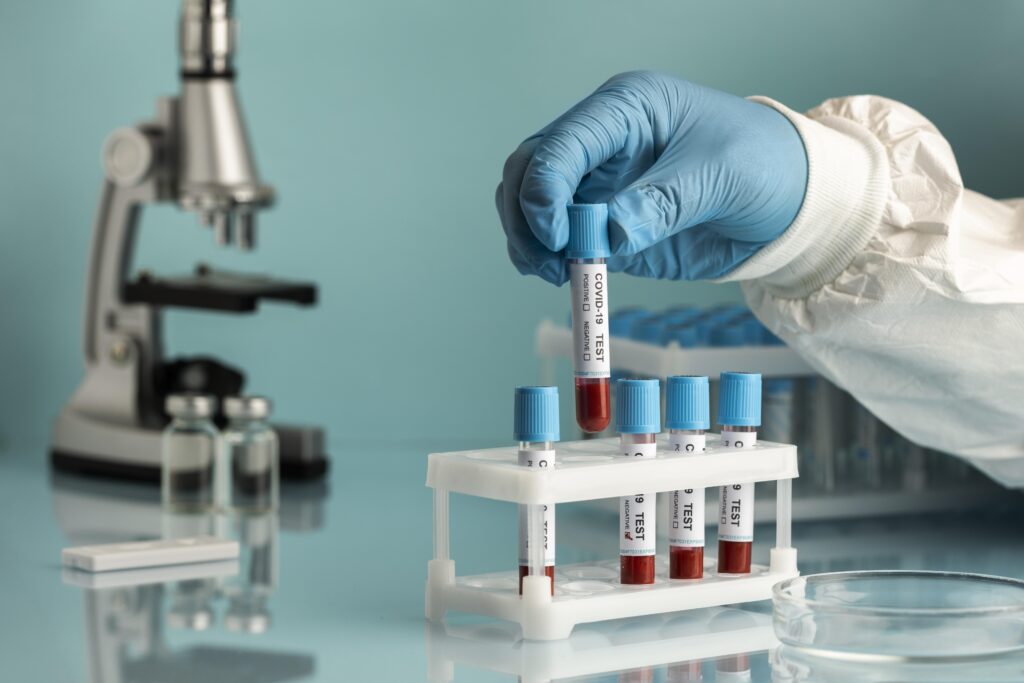 To initiate treatment for the patient, doctors often rely on diagnostic tests. The accuracy of the tests is important. These tests are conducted by a Lab Technician. Depending on the result of these tests, doctors recommend further treatment. Thus the role of the Lab Technician becomes very crucial. A Lab Technician has to have knowledge of all medical and health science. Lab technicians are also aware of the instruments and latest technology. Using their skill and technology, Lab Technicians serve patients. Thus Lab Technician becomes a good career option for a student who is interested in medical science.
To become a Lab Technician once enter the field of medicine called Medical laboratory technology. It is well known that diagnostic tests help not only in the diagnosis of the disease but also in its subsequent treatment. It is estimated that around 85 -90 percent of medical decisions are based on diagnostic tests. Medical Laboratory Technology is a field of allied medical science that deals with investigations of diseases using diagnostic tools. By understanding this field, we can conclude that the role of a Lab Technician is as crucial as that of a doctor.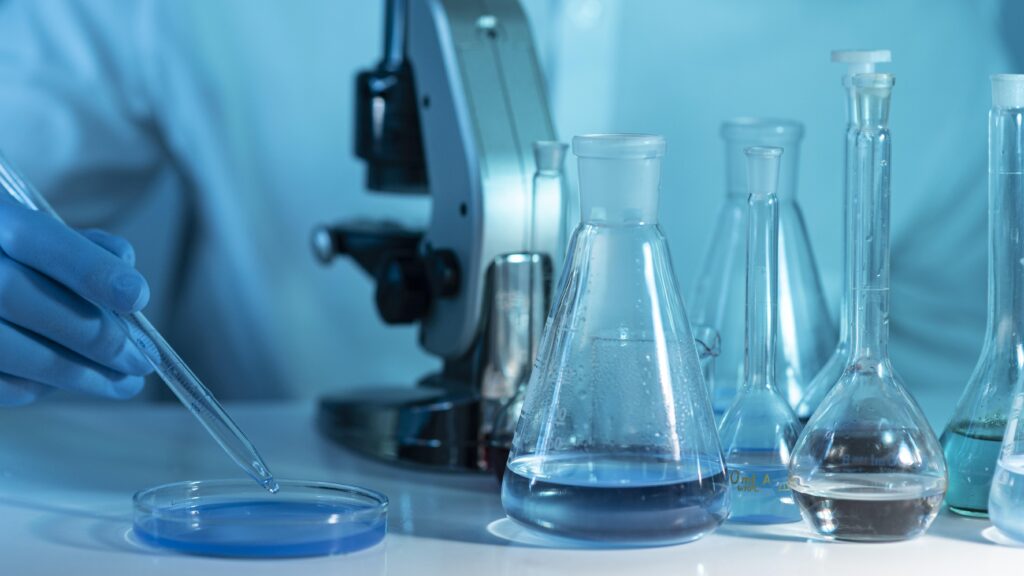 Medical Laboratory Technology new fields
As the world is progressing, newer technology is becoming prevalent in this field too. Often medical labs have to upgrade and adapt this technology. As a result, new fields are coming up to make diagnostic tests more accurate and analytical. A Lab Technician thus works in many fields namely:
Molecular Medicine
Forensic Medicine and
Experimental Medicine
Blood Bank & Immunohaematology
Human Anatomy & Physiology
Pharmacology
Pathology
Microbiology
ClinicalBiochemistry
A student on completion of the course is well versed with all the above-mentioned disciplines.
Eligibility to the course after completion of 12th Standard and duration
A Lab Technician course has to be done after passing the 12th standard. A student can either opt for a Diploma course or a degree course. The diploma course is called DMLT or Diploma in Medical Laboratory Technology. The degree course is called BMLT or BMLS i.e Bachelor in Medical Laboratory Technology/Science respectively. The course eligibility is explained in detail below:
DMLT – Students must have cleared 12th standard exam with a minimum of 40% from a recognised university. Physics, Chemistry, Biology or Mathematics have to be subjects of preference in 12th standard. Admission is on a merit basis. The duration of the course is 2 years with a 6-month internship.
BMLT – Students must have cleared 12th standard exam with a minimum of 50% from a recognised university. Physics, Chemistry, Biology or Mathematics have to be subjects of preference in 12th standard. Admission is on a merit basis. The duration of the course is 3 years with a 6-month internship.
Names of colleges in India that offer Lab technician courses
There are around 470 colleges across India that offer DMLT and BMLT courses. The list as per
PGIMER
PT. Bd Sharma University Of Health Sciences
JIPMER
SGPGI
Vardhman Mahavir Medical College
Hindu Rao Hospital
Lady Hardinge Medical College
University Of Health Sciences
Punjab Technical University
Chaudhary Charan Singh University
Syllabus of DMLT course – 2 year
YEAR 1
Basic Hematology
Basics in Laboratory Equipment and Chemistry
Blood Banking & Immune Hematology
Clinical Pathology (body fluids) and Parasitological
YEAR 2
Clinical Biochemistry
Microbiology
Immunology
Syllabus of BMLT course – 3 year
| | |
| --- | --- |
| Semester I | Semester II |
| Cells | Cardiovascular System |
| Terminology and General Plan of the Body | Nervous System |
| Musculoskeletal System | Special Senses |
| Respiratory System | Genitourinary System |
| Digestive System | Endocrine System |
| | |
| --- | --- |
| Semester III | Semester IV |
| Introduction and History of Pathology | Mechanism of Coagulation |
| Tissue Renewal and Repair | Complete Blood Count |
| General Features of Acute and Chronic Inflammation | Introduction to Immunohematology |
| Protein-Energy Malfunction | Progressive |
| Cancer | Hemoglobin |
| | |
| --- | --- |
| Semester V | Semester VI |
| Staining of Carbohydrates | Basic Principles of Blood Banking |
| Minerals and Pigments in the Tissue Sample | Other Blood Group systems such as Lewi |
| Autoimmune Disorders | Transfusion Transmissible Infectious Disease Screen |
| Demonstration of Nucleic Acids | Blood Components and their Preparation |
| Immunohistochemistry | Apheresis |
Fees structure for Lab Technician courses
The fees for both programs are equivalent. The fees range from around 50 thousand to 1 lakh per year. The fee structure is on the higher side in private institutes. A DMLT course would cost 1 to 2 lakh while a BMLT course would cost 1.5 – 2.5 lakh.
Responsibility of a Lab Technician
The list of responsibilities are as follows:
Collecting samples like blood, stool, sputum, urine, tissues, and other body fluids like cerebrospinal fluid correctly for various microbiological, hematological, biochemical, and or pathological investigations.
Calculate the correct result and minimise changes of error
Ensure early detection via fluids and tissue culture, thus helping know the bacterial, fungal or viral infection
Perform differential diagnosis
Handle samples correctly especially contagious form to avoid the spread
Participate in various initiatives like blood collection, HIV drive, Pulse Polio drive, etc
Perform complex protein test
Be a part of the disaster management team at the time of crisis
Maintain records and note down statistics properly.
Keeping records of the patients parameters at the time of admission to discharge
Teach and train junior lab Technicians
Help in manufacturing vaccine, anti-venom or antisera
Test and certify medicines
Help in research work after significant work experience in the MLT field
Studying after BMLT
After completing the BMLT course, a student can further do post-graduation. These broaden the job opportunities for the Lab Technician. The courses are as follows:
Masters in Medical laboratory Technology
M.Sc clinical biochemistry
M.Sc clinical Microbiology
M.Sc in Medical Imaging Technology
M.Sc in Medical laboratory Technology
Post Graduate Diploma in Medical laboratory Technology
Post Graduate Diploma in Radio Diagnosis
Post Graduate Diploma in Dialysis Technician Training
PGD in Lab Services Science
M.Sc in Anesthesia and Operation Theater Technology
Career's scope for Lab Technician
After completion of the course, students can find employment opportunities in private and government hospitals. Some companies like that in the pharmaceutical or food packaging sector may also offer opportunities. After a few years of experience, the Lab Technician can set up their private labs. The career scope expansion is more significant for BMLT Lab Technicians compared to DMLT. BMLT Lab Technicians find opportunities in research and development.
Tissue culture, biotechnology, blood donation centers, and the defense sector are newer avenues that have opened.
After pursuing the master's degree, they can teach in various colleges and universities, both in India and abroad. Popular posts that are offered are as follows:
Technical Officer
Medical Lab scientist
Quality control manager
Quality assurance manager
Head of Department
Director laboratory services
Research associate
Medical record technician
Salary offered to Lab Technician
A package of around 2 lakh to 5 lakh per annum is offered to Lab technicians. With experience and subsequent skill upgrades, the remuneration will increase. The pay package may soar if an opportunity is offered by multinational companies like Ranbaxy, Abbott, Merck, Amway, Nestle, etc. Food and beverages sector offers jobs to BMLT graduates.
Conclusion
Despite not being a doctor, individuals can still serve humanity. The service of a Lab Technician falls in this category. The job is always exciting and challenging. Newer techniques and the latest cutting-edge technology add a niche to the job of a Lab Technician. Medical colleges that are into research always have lab technicians in their team for helping their fellow researchers. After graduation when a student opts for a postgraduate, post, the career scope increases tremendously. Lab Technicians do not directly interact with patients the way doctors and nurses do. But they certainly touch the lives of patients and help them in recovery.
With the way the world moves and the breakthroughs in the medical field, new technicians will be required to manage it. With this surge, India sees new recruitments happening at that too at a large scale. Soon we may need more Lab technicians than we currently have. So a Lab Technician brings forth the right opportunity. List down your goals and if they meet the requirements, then go ahead and make the most of it.
FAQs
Q 1. After completion of BMLT, what is the scope in the future?
After completing B.Sc in Medical Laboratory Technology or BMLT, you can either pursue a post-graduate degree. In case you want to work, then the opportunities are plenty. A Lab Technician with this degree can easily get jobs in private hospitals, clinics, Nursing homes, and commercial testing labs like SRL or Suburban. If you are lucky, you may also land a job in government-run hospitals. Also, care can be taken during enrollment whether the college offers placements in the last semester. This helps students to decide if they want to take up a job or continue further studies. With excellent laboratory skills and techniques, BMLT becomes a career with great scope.

Q 2. Is it true that DMLT can be pursued after class 10th too?
Yes, it is very true. DMLT can be pursued after both 10th grades as well as after 12th grade. However, the difference will be in the duration of the course. If you take up DMLT after 10th grade, then it is a 3-year course. If taken up after 12th grade it is a 2-year course. 

Q 3. What are the eligibility criteria for M.Sc in Medical Laboratory Technology? Can you also suggest some good colleges?
The eligibility criteria are as follows:
Must have graduated either in BMLT, B. Sc Microbiology, or equivalent science stream.
Must have scored more than 55% percent graduation
Graduation from a recognised university
Some of the colleges that offer MMLT are as follows:
Lovely Professional University, Punjab
MGM University of Health Sciences, Navi Mumbai
Christian Medical College, Vellore
University College of Pharmaceutical Sciences, Warangal
St. John's Pharmacy College, Bangalore
Q 4. Can DMLT be pursued after the 12th standard if one has chosen Commerce?
Unfortunately, it's a science stream course. You can pursue it after the 12th standard when opted with subjects like Physics, Biology, Chemistry, and Math.