Japanese Language Courses In India: Learning a new language is beneficial, primarily if you work in or near the localization sector. There are several additional advantages to studying a language like Japanese. The rising India-Japan relationship and Japanese corporations extending their activities in India have increased the demand for the Japanese language in India.
Because of the increasing number of job prospects, knowing Japanese provides you with an advantage in careers that require it.
If you're undecided about which foreign language to study and are considering Japanese, you will not be disappointed. With giant Japanese firms coming to India and the Indo-Japanese relationship, studying Japanese can help you advance your career.
You can work as a translator, interpreter, Japanese teacher, or at a multinational company like Amazon or Google if you know Japanese.
There are plenty of Japanese institutes in India to meet your linguistic needs.
Below is a complete list of all the best and most well-known Japanese learning centres in India. In addition, the following Japanese educational institutes can assist anyone in India who wishes to study Japanese, whether for leisure or a career objective.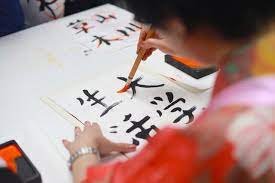 Top 12 Japanese Language Courses In India
1. Henry Harvin
Henry Harvin is a multinational edtech company dedicated to assisting people with their learning and development requirements worldwide.
It has a long history of developing cutting-edge educational programmes and tools to keep individuals informed about the newest developments in their industries.
The Japanese language course in Pune is one of their most popular programmes. It gives students an immersive language learning experience through interactive online lectures and exciting activities.
This course will help you achieve your goals and become fluent in this crucial global language, whether you want to improve your fundamental conversation skills or develop your grasp of complicated grammar principles.
About the Course
The Japanese course at Henry Harvin Language Academy is designed to teach Japanese at all five levels: N5, N4, N3, N2, and N1. In addition, it provides competency in all four Japanese writing systems: Kaji, Hiragana, Katakana, and Romaji.
Experienced instructors will lead you through each level of the training. To guarantee that all students may learn at their own pace, qualified instructors employ various instructional methods.
Its all-encompassing curriculum includes everything from grammar and vocabulary to culture and history. As a result, the course is unquestionably worthwhile.
Characteristics
Prioritize practical training and hands-on experience on real-world projects first.
Uniquely Course with certification that is goal-oriented and action-oriented.
Use the app on your mobile or laptop to access the course at any time.
100% assistance with the Japanese Proficiency Test (JLPT)
In addition, monthly seminars, boot camps, and recorded videos can help you improve your interviewing skills.
In addition to an internship, placement assistance, career coaching, and Gold Membership,
Fee structure: INR 19500/-
Suppose you're seeking a Japanese language school in Pune that will genuinely help you advance and become a fluent Japanese speaker. In that case, Henry Harvin's course is an excellent choice for anyone interested in learning this fascinating language.
For more details, visit https://www.henryharvin.com/
2. MOSAI
According to reputation, this Institute is India's premier Japanese learning institute. The majority of the native teachers are well-known and hold top positions in Indian institutes and government agencies.
According to the Prime Ministers of India and Japan, MOSAI encourages educational, research, and academic linkages between the two countries.
MOSAI has ties with the Japanese and Indian embassies, allowing students to participate in exchange programmes between the two countries. It also gives information on Japanese universities and the ability to enrol immediately
It offers a three-year programme that covers BJ (Beginner Japanese), IJ (Intermediate Japanese), and AJ (Advanced Japanese) (Advanced Japanese). Each course lasts 12 months, and after three years, you will be prepared to take the JLPT N2 exam, or possibly the N1 if you are a top student.
This is because the Japanese language's highest advanced level is N1.
It also allows students to compete in the JLSC (Japanese Language Speech Contest), a platform where the entire Japanese learning community from around the world can compete.
Every year, a competition is organized, and participants are chosen based on their performance at the Zone level. All of the Zone winners eventually meet.
Website www.mosai.org.in
3. Nihongo Center
Nihongo Center is a private institute in Saket that offers sessions geared toward individuals studying for the JLPT. Beginner and advanced students can take classes at Nihongo Center. Nihongo Center also offers Advanced students Translation and Interpretation classes in conjunction with the Japanese Language Proficiency Test.
Basic Japanese conversation classes are also available. The teaching staff includes both Indian and Native Japanese teachers; Indian teachers teach basic levels, while native teachers focus on advanced levels.
The Institute employs technologies such as multimedia, flashcards, and DVD images, among other things.
Website: http://nihongocenter.namaste.jp/
4. The Japan Foundation
When it comes to top Japanese language institutes in Delhi, The Japan Foundation and the MOSAI Institute are neck and neck. The Institute provides education and organizes cultural events for its students every month.
To be admitted to the Institute, you must complete and submit the application form to the reception. Selected students will next appear for an interview with internal staff, with the results being published after the interview. Many students attend the interview, so don't be discouraged if you aren't chosen right away.
The Japan Foundation has its library, which is unavailable at other institutes. Therefore, you can sign up for the subscription even if you are not a Japan Foundation student. The library possesses Literature, Manga, Japanese education etc.
Website: https://www.jfindia.org.in/
5. Nihonkai Japanese
Nihonkai Japanese Language Training Institute, located in Tagore Garden, is a well-known institute in West Delhi that offers short-term Japanese courses based on the Japanese Language Proficiency Test (JLPT). It can help students prepare for the JLPT N5 to N2 levels. You can take a weekend or weekday course, depending on your schedule.
When it comes to the benefits of attending Nihonkai, you can become a teacher after completing the course if you demonstrate the necessary skills. Nihonkai is a beautiful alternative for those who live in West Delhi and don't want to travel far.
Website: http://www.japaneselanguage.co/
6. Tsubomi Japanese Language Institute
Compared to other Japanese teaching institutes, Tsubomi Japanese Language Institute is relatively new to the market. The Institute is conveniently positioned near the Green Park metro station, easily accessible. JLPT and Japanese communication are the focus of the Institute.
When it comes to the positive aspects, Tsubomi Japanese Language Institute offers all lessons in Japanese and Private classes if you don't want to study in a group or require more attention. Furthermore, you can choose from the N5 basic level to the N1 expert level.
7. Government-sponsored Japanese language programmes are available at Delhi University.
If you wish to learn Japanese at the prestigious Delhi University, there are now six Delhi University affiliated colleges that offer one-year Japanese Certificate/Diploma/Advanced Diploma programmes. The six colleges are listed below.
St. Stephen's College, North Campus – Certificate, Diploma and Advanced Diploma.
Sri Guru Gobind Singh College of Commerce, Pitampura – Certificate.
Ramjas College, University Enclave – Certificate, Diploma and Advanced Diploma.
Daulat Ram College, Maurice Nagar – Certificate, Diploma and Advanced Diploma.
LakshmiBai College, Ashok Vihar – Certificate.
Sri Guru Tegh Bahadur Khalsa College, Mall Road – Certificate.
There are plenty of options for students who want to learn any East Asian language, including Japanese, Chinese and Korean, at one of the well-known departments of Delhi University.
Website: http://www.du.ac.in/du/uploads/Admissions/01062018_EAS.pdf
8. Bharatiya Vidya Bhavan's Jawaharlal Nehru Academy of Languages
The Jawaharlal Nehru Academy of Languages is one of the city's oldest institutions, offering intense foreign language education. It has a long history, having been opened in 1938. The Japanese programme began in 1958.
The Japanese Language course lasts two years and is divided into four semesters of five months each. After completing two semesters, you will receive a certificate and a diploma after completing four semesters.
Each semester concludes with a written examination and periodic examinations. A viva-voce review is also given at the end of Semesters I, II, III, and IV of Japanese. The school only admits students who have passed the Senior Secondary School Examination or an equivalent. In January, classes begin.
Website: https://www.bvbdelhi.org/jawahar_academy/jawahar_lang.html
9. New Delhi YMCA
There are a few courses that the YMCA does not offer. However, when it comes to the YMCA offers a one-year diploma programme separated into two semesters. The institution concentrates on phonetics, vocabulary, and grammar in the first semester and conversation, tenses, culture, and literature in the second semester.
The best advantage is that the one-year diploma programme covers translation and interpretation.
Students who have finished their 10+2 can enrol in this programme, which meets three times a week and costs Rs. 46, 676 for a year.
Website: https://www.newdelhiymca.in/ics/programme/japanese-language
10. Center of Japanese Studies (CJS)
The Center for Japanese Studies is part of Jawaharlal Nehru University, a prominent university in India for teaching foreign languages. CJS offers a wide range of Japanese courses, including BA, MA, PhD, and M.phil. Students who want to learn Japanese in depth should enrol here because it offers long-term Japanese classes.
The course covers Japanese culture, literature, and specialized translation and interpreting procedures.
Website: https://www.jnu.ac.in/sllcs/cjs
11. ITESKUL
The Japanese lessons offered by ITESKUL are thorough, covering all facets of the language. In addition, students will gain a grasp of Japanese culture and social and commercial etiquette.
The course incorporates audiovisual tools, communication strategies, and regular examinations. Together, students will be able to speak and write fluently and understand and express themselves fluently.
The classes are intended for all levels of learners, from beginners to advanced, and are taught by qualified and experienced Japanese instructors. In addition, choose from a range of customized Japanese courses with ITESKUL.
Important Points
Provides an internationally recognized credential in Japanese.
Get classes that are tailored to your needs.
Develop your skills following your language learning objectives.
About Courses
Customized courses to assist you in passing international certification examinations like the JLPT and the NAT Standard – N5 to N1 levels.
Specialized training – for skills such as trainer, interpreter, or translator.
A Japanese Business course can help you realize your objective of efficiently communicating with Japanese employees and colleagues.
Website: https://www.iteskul.com/
12. Hirameki (Japanese Language Courses In India)
Hirameki has been providing high-quality Japanese language education to students worldwide for over 13 years. It is in the centre of Pune's educational district, on Bhandarkar Road.
Courses and important aspects
Japanese conversation class
An interactive learning environment that promotes students' active participation.
For effective communication, extensive practice, methods, and procedures are required.
Learn the language in a fun, individualized, and immersive environment.
Native teachers lead the lessons.
Activities that strengthen your ability to communicate smoothly and naturally in Japanese.
Regular Japanese classes
Courses for beginners, intermediates, and advanced students are available (N5 to N1)
JLPT test structure-based curriculum
Batches are public on weekdays and weekends.
Their creative approach and dedication to excellence have made them a top choice for anyone wishing to learn the skills and information needed to succeed in Japanese-speaking situations.
Another essential element is that they offer the opportunity to work as professional Japanese translators, interpreters, and trainers at Hirameki.
In Pune, Hirameki offers industry-leading Japanese language classes. So whether students are preparing for business professions or international travel, they will graduate prepared to succeed in today's global society.
Website: https://www.hirameki.co.in/
Career Opportunities in Japanese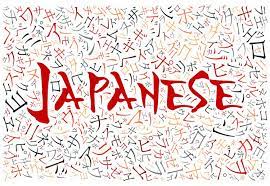 Many people associate Japan with technology. The majority of Indians regard Japanese as the most important and widely spoken language in Southeast Asia. Japan is one of India's most influential investors. It is a global economic powerhouse in several fields.
Consumer electronics, autos, infrastructure, shipbuilding, semiconductors, optical media, and other industries are where they excel. In India, many Japanese enterprises operate. You can add your name to the high-paid employees at these companies.
The Japanese language can help you advance in your career. As a result, here are some employment options you can pursue with your Japanese skills.
Translation and interpretation
Japanese Trainer / Teacher
BPO & KPO Jobs
Government jobs and embassies
Aviation & Flight Attendants
Export-Import Sales Executives
Travel, Hospitality, and Tour Guide
Work for a Japanese company
Industry of information technology
Work In Japan
Conclusion
Japanese is studied by people from all over the world because it is a beautiful and distinctive language. In addition, the writing system in Japan is unique. Kanji, Hiragana, and Katakana are the three scripts included.
If you're thinking about learning Japanese, it's critical to pick a course that meets your needs and learning style. In Pune, there are numerous Japanese language courses. These courses can provide students with the skills and knowledge they need to grasp Japanese and communicate successfully.
It is easy to advance and there are many job chances in Japan, without a doubt. All indications suggest that it will grow for a long time to come.
You can use your Japanese skills in India in a variety of ways, and the examples listed here are not exhaustive.
Learning Japanese can be an enjoyable experience regardless of which method or Institute you choose. It is one of the most effective ways to learn about Asia and prepare for the coming decade or two.
FAQs
Q1: How do I begin learning the Japanese language?
Finding a language school is the best way to learn Japanese. Many schools offer free classes, so you can test them out before enrolling. The Japanese consulate in your area may also be able to help.
Q2: Is it true that learning Japanese is difficult?
Yes, learning Japanese can be challenging. The easier the language becomes as you practise it.
Q3: How much does studying Japanese online cost?
It is contingent on the course and institution. Some institutions provide online Japanese courses for free or at a modest fee.
Q4: Are Japanese courses taken online accredited?
Yes, most of the Japanese courses available online are accredited.
Q5: How long does learning Japanese take?
It depends on how advanced the Japanese course is and how much time you devote to it. Learning the fundamentals of Japanese takes roughly six months.
Q6: What are the prerequisites for studying Japanese?
You must have a high school diploma or equivalent to study in Japan. You must also have a decent TOEFL (Test of English as a Foreign Language) or IELTS score.
Q7: What is the JLPT test?
The JLPT is a criterion-referenced worldwide test that assesses and verifies the abilities of non-native Japanese speakers.
Q8: What are the different degrees of Japanese knowledge?
The Japanese course is broken down into three levels. New students, intermediates, and advanced students are all welcome.
Q9: What are the different types of Japanese certifications?
JLPT is the most generally recognized Japanese certification globally (Japanese Language Proficiency Test). JLPT currently has five levels (N5, N4, N3, N2, and N1).
Q10: What types of jobs are accessible if you are fluent in Japanese?
In addition to language teachers, there is an increasing demand for Japanese translation and related services, particularly in the tourism industry. Furthermore, there is less competition for jobs since very few people understand Japanese proficiently. That means you'll have a better chance of landing a high-paying job.