If you are familiar with numbers and data, check out the top 10 Data Science courses in India today.
Preface
If you search the web for the sexiest jobs in 2022, you will come across data science. So why is this area so interesting? It is an interdisciplinary field. It integrates not only hard sciences such as mathematics, statistics, and computer science but also important aspects such as biology, healthcare, finance, economics, and sociology.
Data science is, thus, considered to be the most promising career. Not only is the demand for data scientists high, but salaries and benefits are competitive and abundant. Therefore, this blog is all about India's Top 10 Data Science Courses.
Before looking at the 10 best data science courses in India, let us first know what Data Science is.
What is Data Science?
For many of us, Data Science is no less intimidating than rocket science. However, it is not exactly so. If you have a flair for numbers and an eye for detail, Data Science is just right for you!
For the uninitiated, Data Science is the study of data, where it has come from, what it represents and how can it be transformed into something meaningful to create business strategies.
For instance, remember how Facebook keeps popping up videos or advertisements or links to your interests? Similarly, Google completes sentences beforehand like it knows what you are about to type. Have you ever wondered how Amazon recommends the product you just thought of? And that too within your budget?
This is Data Science at work! Every organization collects data (your inputs), processes it (structures it), analyzes, and stores information (trends in preferences, budgets, interests). As a result, this improves customer satisfaction and grows your business.
Top 10 Data Science Courses In India
Now we`ve seen what data science is and what it means. Let's check out the top 10 data science courses in India, without any further delay.
1.  Henry Harvin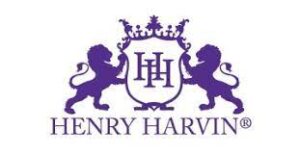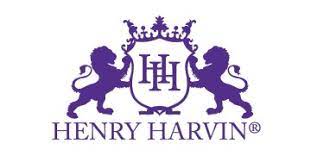 If you were looking for an online course, you would certainly have come across Henry Harvin. Whether you are a beginner or a veteran professional, this course is for everyone. It is one of the finest Data Science courses in India.
Henry Harvin's Data Science course is ranked first among the top 5 upskilling courses in India. Register for the course and secure the most sought-after job of the 21st century!
So, without further ado, let me bare out the highlights of the Data Science course.
Key Highlights of the course
32 hours of the live interactive online classroom sessions. In addition, 50 hours of e-learning access.
Moreover, a cent percent practical Data Science training.
In addition, receive training from professionals with over 10 years of experience in the industry.
Also, get a year of gold membership access to videos, games, projects, etc. of the Henry Harvin Analytics Academy.
In addition to partnering with education and training leaders, join a brand trusted by over 160 companies and 60 institutions.
Benefits of investing in the course
We have seen the highlights of the Data Science course. What outcome do you get from this course? Read on below:
Improve the use of SQL and Python along with other programming languages.
Also, understand and apply a variety of data science and machine learning tools and techniques.
Plus, be adept at dealing with real-world data science problems and challenges.
You will also learn how to absorb, clean up, analyze, and build data science models from raw data.
In addition, get complimentary modules on soft skills and resume writing.
Finally, open up career opportunities and enrich your resume.
Henry Harvin is certainly one of the best data science courses in India, as there is so much to offer.
Fees
Here we reach an important aspect of the course. Its fee. Henry Harvin offers two types of data science courses. The cost of a self-paced course is Rs 13,500/-, while the cost of live online classroom training is Rs 15,000/-.
2. Upgrad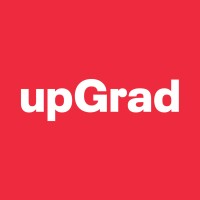 The largest EdTech company in South Asia. upGrad provides learners around the world with an excellent online learning presence. With trending technology, coaching as well as a partnership, upGrad drives the success of the global workforce.
Notably, upGrad is the top technical university. It has also partnered with Bangalore's Institute for International Information Technology (IIITB) to offer a complete executive PG program in data science, not just any data science courses in India. The program runs for 12 months, is compliant with NASSCOM standards, and is government-approved.
Key Highlights of the program
This program is specially designed for professionals.
 Moreover, experience using over 14 programming tools and languages.
In addition, get an AI-powered profile.
Moreover, have personalized industry sessions.
In addition, this program is  National Skill Qualification Framework (NSQF) Level 8 compliant.
Finally, you will receive a career-related soft skills program.
Advantages of the Program
Now that we've reviewed the main features of the program, let's take a look at its benefits. What is the outcome for you from this course?
The program offers five areas of expertise to choose from based on your career orientation.
A free Python programming boot camp is also available.
Moreover, personalized industry sessions with small batch sizes (10-12 members) to give customized assistance to learners.
Plus, 24-hour student support and callback support.
In addition, personal support and feedback from industry experts. Also, prepare for a job interview by updating the concepts you learned during the program.
Finally, upon completion of this data science course, change your career with a salary increase.
Eligibility
Since this is a graduate program, a bachelor's degree with at least a 50% grade is required. Engineers, IT professionals, and marketing and sales professionals can also enroll in this program to grow their careers.
Fees
Since it is a 12-month graduate program in data science, it costs INR 2,99,000/-. Of course, there are EMI options for signing up for the program.
Other courses by upGrad
In addition to the Data Science Executive PG program, upGrad also offers other courses. To give a few examples:
Master in Data Science
Professional Certificate Programme-Data Science & Business Analytics
Advanced Certificate Programme in Data Science
Advanced Programme in Data Science, etc.
3. Great Learning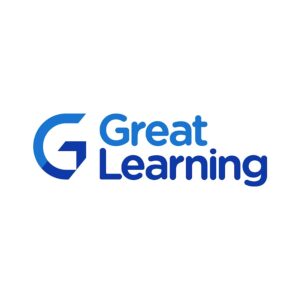 Another edtech institute that offers not a Data Science courses in India but again a PG program in Data Science and Business Analytics. This program is curated in collaboration with major universities and educational institutions around the world.
As one of the top educational technology companies, there is no doubt that this program is listed as one of the best data science courses in India.
Key features of the program
Without any further delay, let me bare out the key features of the program.
Learn to create real projects that give you an edge and get you job-ready.
The online format is not only convenient for studying, but also allows you to study at a pace that suits you.
Not to mention the support of industry experts.
Learn from the best teachers owing to collaborations with major national and international educational institutions.
Benefits of the program
You should be wondering what's in it for you, right? So, let me now set out the benefits of the program for you.
A dedicated program manager on your side to ensure your progress and achieve learning outcomes.
In addition, accelerate your career prospects by participating in recruitment campaigns.
You will also receive dedicated career mentoring.
In addition to career mentoring, assistance in drafting resumes and for interviews under the supervision of industry experts. 
Finally, after completing 11 months of online training, you will receive a double certificate. Needless to say, this takes your career to another level.
Other Courses by Great Learning
Due to its collaborations and partnerships with leading universities and educational institutes, Great Learning offers other Data Science courses in India. Such as:
Master of Data Science
MIT-Program in Data Science & Machine Learning
PGDip- Computer Science & Artificial Intelligence
MCA Degree (Data Science). etc.
4. Jigsaw Academy
From Bangalore, Karnataka (Bangalore), comes an institute that offers competent data science courses in India. Jigsaw Academy offers not just data science courses, but also a PG certificate program for data science and machine learning.
Whether you are a recent graduate or a working professional, this program is for everyone. Sign up for this program and start your data science career.
Key Features of the Program
Now let's get down to the main features of the program directly, without further delay.
9 months of online training on weekends and two weekdays.
In addition, it deals with data science tools such as Python and SQL.
You will also learn a great deal about data science. From basics to data analysis and text analysis.
Work on a capstone project as well as six mini-projects.
Finally, when the program is complete, a secure deployment is provided.
Benefits of joining the program
Even though the features are remarkable, let us look at the benefits of joining the program too.
Build on and master Data Science skills. Be adept in using tools such as Tableau, Python, and more.
Also, get proficient in Artificial Intelligence and Machine learning. Not only those but also experience Deep Learning and Natural Language Processing (NLP).
Use tools such as Jupyter Notebook, Python, Tableau, MS Excel, SQL, and TensorFlow.
Next, work on and run the six mini-projects. Also, work on an integrated Capstone project.
Finally, at Jigsaw Academy, be sure to attend an internship session after completing the data science course. In addition, you will receive a guaranteed placement when completed.
Who can Enroll in the course?
As it is a PG program, it is ideal for graduates who have completed BE/B.Tech/MCA/B.com/MSc. Although a prior programming experience is not mandatory, it would do well to have a good command of mathematics & Logical reasoning.
Other courses by Jigsaw Academy
Besides the Data Science Course, Jigsaw academy offers other courses that relate to Data Science. Namely:
Certificate Program-Full Stack Data Science
Integrated Program in Business Analytics
Data Science Bootcamp certification course
HR analytics course
Data Science with Python course.
5. Praxis Business School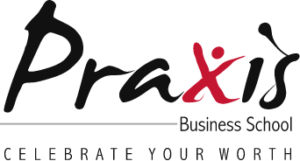 Let's move from Bangalore to Kolkata. Here is another one of the data science courses in India. Praxis Business School offers yet another Data Science PG program.
Recognized as number one in all data science courses in India, Praxis offers a comprehensive data science program. Now, let me introduce the highlights of the program.
Program Key Highlights
This is India's top-ranked data science program as per the Analytics India Magazine.
Since the start of the Data Science Program, Praxis is the only institution in India to have 25 groups of Data Science students.
There are more than 550 hours of lectures, as well as lab assignments, final projects, and case studies.
Use different tools such as Python, R, SAS, Tableau, PowerBI, and more.
Plus, also use a variety of techniques such as statistics, ML, DL, AI, time series, visualization, and platforms (Hadoop, Spark, TensorFlow, Keras).
How do you benefit from this program?
Yes, the features are great and this institution is a pioneer in data science. But you're still wondering what you can benefit from this program, right? Let's go to them.
An immersive data science experience to fully master the subject.
In addition, rigorous and hands-on laboratory work experience seals the concepts you have learned.
Also show expertise in statistical data analysis, machine learning, and deep learning to improve your career.
Plus, show excellent leadership and decision-making skills in your career.
Fees
Since the program is a graduate student, it costs INR 6,05,300/-. Praxis also offers student credit capabilities in partnership with Credila, Avance Financial Services, and IDBI Bank.
Eligibility
All stream graduates with a grade of 60% or higher can apply. Given that they have economics/mathematics/statistics as one of their subjects.
Other Courses by Praxis
In addition to the Data Science PG program, Praxis also offers other courses. That is:
PG Diploma in Management
PGP in Data Engineering
PG program in Cyber Security.
6. Edureka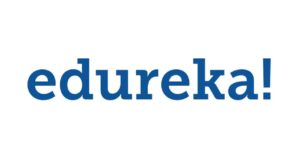 So far, we've seen data science courses or programs that cover some of the other aspects of data science. Here, I introduce a PG program that covers everything under the term data science.
Edureka's Data Science Master's Program Certification is a completely immersive program in data science. In addition to introducing a variety of tools and techniques, it also offers a complete course dedicated to all aspects of the subject.
There are 12 courses in one, and this master's degree is a master's degree in all majors!
Key features and benefits of the program
A unique 12-course program.
Morning/evening or weekday/weekends, multiple options are available for everyone. Therefore, there is no problem. Learn freely.
A personal learning manager (human, not bots!) who answers all your questions.
Missed a class? Don't worry. As long as you're willing to learn, just shuffle your batch and catch up with what you missed.
You will also have access to all presentations, quizzes, and more throughout your life.
Fees
The cost of Edureka's Data Science Master's Program Certification is INR 89,999/-. Of course, students have an EMI option. For more information, please visit Edureka's website.
Other courses by Edureka
In addition to the Data Science Master's Program certification, Edureka offers other courses.
Data Science with Python certification
Python Machine Learning certification
Data Science with R Programming
Python training certification
7. ExcelR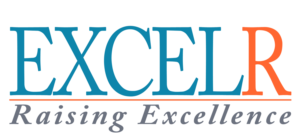 From Bangalore to Kolkata to Mumbai. Another data science course in India comes from ExcelR, an institute in Mumbai. This course is considered the best data science course in Mumbai.
ExcelR is working with IBM to offer data science courses in both classroom and online modes. Let's take a quick look at the highlights of the course.
Key Highlights of the course
At the same time as training, work on over 60 case studies and challenges.
Moreover, over 18 industry-related projects for greater visibility.
In addition to the project, secure internships in any one of the 150 collaborative companies of ExcelR.
Finally, you get placement assistance from their special placement cells.
Why should you join ExcelR?
These features represent ExcelR, but I would like to bring out the benefits of partnering with this Data Science Institute.
First, start working on your project on the Kaggle platform.
Second, train under experienced faculty members from IIM, IIT, and ISB.
Third, lifetime access to the e-learning portal. You also have free access to webinars and guest lectures.
Last but not least, offers 24/7 trainer support through WhatsApp.
Fees
ExcelR offers data science courses in two formats. Classroom training costs INR 59,999/-. The price of the live online course is INR 54,999/-.
Other courses by ExcelR
In addition to Data Science courses, ExcelR offers other courses. To give a few examples:
PG/Master's in Data Science and AI (Program)
Data Science Certification Course Training
Machine Learning Course Training
8. Intellipat With IIT-Madras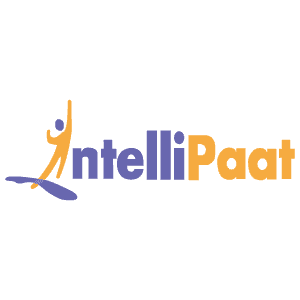 Intellipaat's Advanced Certification in Data Science and AI will help you master the skills relevant to Machine Learning and AI. One of the best Data Science courses in India, this course will help you acquire basic and advanced data science skills.
You will also learn about Machine Learning, Deep Learning, and Artificial Intelligence.
Features of the Advanced Certification in Data Science
400 hours of Training as well as 218 hours of self-paced videos.
Moreover, receive over 50 industry-based projects and case studies.
Also, one-on-one sessions with industry mentors.
In addition, 100% employment support.
There is also Intellipat carrier service.
Benefits of the Advanced certification in Data Science
Still, have questions about data science certification? Then let's look at the following benefits that can help you make a decision.
Certified by IIT Madras as well as Intellipat.
You also have access to live lectures from industry mentors and IIT Madras faculty.
The curriculum is designed to accommodate both freshmen and professionals.
Free soft skill training is also available.
Fees
The cost of Intellipat Advanced certification for data science and AI is INR 85,044/- plus GST.
Other courses
In addition to advanced certifications in data science and AI, Intellipaat also offers other courses.
PG Program in Data Science and Machine Learning – Job Guarantee Program
M.Sc in Data Science
PGP in Data Science
PG Program in Data Analytics, etc.
9. Udemy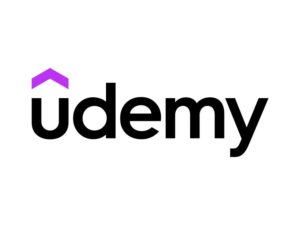 Next to the Data Science Course in India is the Udemy course. Udemy's Data Science AZ ™ doesn't start with the concept, but with the anomalies that data scientists deal with. This approach gives a surprising and interesting insight into a degree in data science.
An immersive course that starts from the basics and progresses to the advanced level. Another important point here is that Udemy offers a very affordable course.
Key Features of the Data Science A-Z™ course
So, without any delay, let's take a look at some of the key features of this course.
21 hours having on-demand videos.
In addition, receive 9 articles on Data Science.
Moreover, three downloadable resources that you can maintain even after completing the course.
In addition, access to their learning system for a lifetime.
Access your resources not only from laptops but also from mobile phones and TVs.
And, of course, a certificate upon course completion.
Benefits of the Data Science A-Z™ course
Next, what do you get when you enroll in Udemy's Data Science AZ ™ course? In other words, let's take a look at the benefits of the course.
From novices in Data Science to experts.
The focus of training is not only on theory but also on practical aspects to enforce concepts learned. 
In addition, work on practical cases. So much so that real work will be nothing in comparison.
Moreover, perform cleansing of data, visualization, and model of data.
Finally, a thorough understanding of all tools such as SQL, Tableau, and Gretl.
Fees
After these points, let's now consider the price of the course. Udemy offers this course at Rs 3,499 /. By far the most affordable of all courses.
Other Courses by Udemy
A simple data science search returns over 2,500 results. Udemy offers many other courses besides the Data Science AZ ™ course. To give a few examples:
Machine Learning A-Z
Python for Data Science and Machine Learning Bootcamp
The Data Science Course 2022 (Bootcamp)
Data Science and Machine Learning with R (Bootcamp)
10. Coursera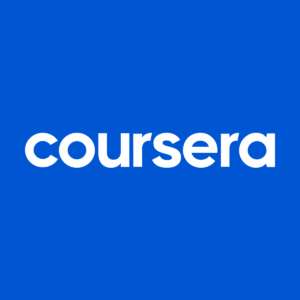 Among the many online Data Science courses in India offered by Coursera, is the Data Science specialization course. From the range of 10inone courses, enroll in the course or select a complete area of ​​expertise in data science.
First, you will be introduced to the basics of data science. You gradually switch to programming and development. What the course offers is:
An overview of the data and tools used by data scientists and data analysts.
Plus, skills to program and develop solutions.
You also know the current trends in data science.
Key Features of the Data Science specialization
Like all other data science courses above, Coursera's Data Science Specialization has unique characteristics. These are:
The big picture of data science. Example: What do you need to do to work as a data scientist, what tools do you use, and so on.
You will also acquire essential skills in the profession of data scientists, such as data acquisition and cleaning, R programming, and exploratory data analysis.
You will only be certified for Data Science Specialization if you complete Hands-on Projects after each course. 
Benefits of Coursera`s Data Science specialization
Let's take a look at the benefits that Coursera offers specifically to data science specialization.
10-course program. Sign up for one or go to a full specialty.
In addition, have full flexibility to set your deadlines and meet them as per convenience. 
Moreover, get complete video recordings of the sessions. 
Also, receive programming assignments, and practice quizzes with realistic feedback. 
Finally, upon completion receive a certificate that you can share on your LinkedIn profile and resume. 
Fees
As for the fees of the course, you will need to visit the Coursera website for pricing. If the fees are on the expensive side, Coursera will provide financial support.
Other courses
In addition to Data Science specialization, Coursera also offers other online courses:
Data Science
Google Data Analytics
Applied Data Science with Python
Introduction To Data Science
IBM Data Analyst, etc.
Considering any of these data science courses in India will prove to be beneficial to you in the long run. Now that you've seen the top 10 data science courses in India, let us look at why are data science courses so important.
Importance of Data Science training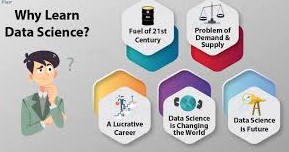 All over the world, we are engulfed with data. India is no exception either. India has been an important market for data science for many years. The rise of e-commerce and the BFSI sector has made data science a lucrative career option.
The e-commerce and BFSI sectors are not the only ones to have contributed to the growth of data science, but also widespread digitization. Automation and AI will spread far and wide in the Indian industry in the coming years. Both large and small businesses compete for data-driven products.
As data science in India is widespread it will be the most promising area of ​​career choice.
Conclusion
On the whole, Data Science is here to stay for long. In India, the demand-supply gap for Data Science is quite large. So, take up one of the Data Science courses in India and jump onto the wagon to bag the fantastic world of Data Science.
Recommended Reads
FAQ's
Q.1. Explain Data Science?
Data science is a field that combines the concepts of mathematics, computer science, finance, machine learning techniques, and algorithms. You will also learn how to cleanse, structure, and analyze your data to extract meaningful information.
Q.2. How long does a Data Science course take?
The duration of a data science course in India varies by institution. However, it takes about 6-12 months on average.
Q.3. Can I learn Data Science myself?
Of course. you may. Only enthusiasm for learning and problem solving can start you. You can take data science courses at your own pace. However, having a mentor to guide your learning is even better.
Q.4. I graduated from B.com. Can I enter Data Science?
Definitely. You can switch to data science. Many financial jobs require knowledge of data science.
Q.5. Is there any scope for data science?
Definitely. Data Science has a huge demand owing to businesses realizing the importance of data and its analysis. So, data science is here to stay.