Introduction
In this article, we will be learning about the top training institutes imparting German language courses in Delhi. The scope of the German language is quite broad as it is one of the most spoken languages in the world. There are many career options in the German language, like translation jobs, interpretation, travel, tourism-related, content writer, trainer, etc. Germany is also a favorite choice for many people who wish to settle abroad.
Let us find out about the Top 12 German language courses in Delhi. Though several training institutes are providing German language courses, knowledge about the top institutes will definitely help in making the right choice for individuals aspiring to learn the language.
There are different levels in a German language course like A1, A2, B1, and so on till C2. These levels define the proficiency of the language wherewith level C2, the highest proficiency is reached.
Henry Harvin is a renowned global Edtech company. It is based in the US and Delhi and provides both offline and online training programs. Henry Harvin provides a number of courses in a variety of fields like Management, Artificial Intelligence, Data Sciences, Foreign languages, Accounts, IT, Writing, Academics, and many more.
Henry Harvin also provides customized training to corporates and colleges. It has a presence in more than 97 countries through its online training programs. Henry Harvin is well-recognized in the field of education and is ranked amongst the top 100 Edtech companies in India and among the top 500 Edtech companies in the world.
Henry Harvin offers both modes of training, offline and online as well. It covers all the levels of the course and is designed as per the level of German language exams like DSH, the TestDaF, and the Gothe Institute exam.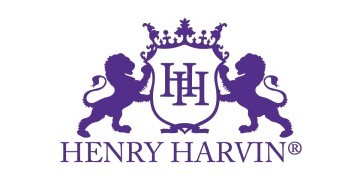 Below are the features and benefits of the German language course provided by Henry Harvin;
Training – Interactive online and classroom sessions
6 levels course divided into three sets.
Projects – Opportunities to do projects for more practical learning
Internship – Internship opportunities for experimental knowledge of the language
Placement – Placement guarantee up to 1 year from course completion
E-learning – Access to video content, assessment, and tools.
Access to Boot camps
Certified and expert trainers with native background
6 levels of the course divided into 3 categories
Comprehensive syllabus designed to meet the standard of DSH, TestDaf, and the Goethe-Institute exams.
Gold membership for 1 year
Two complimentary modules of Soft skills Development and Resume writing.
Below are the details of the course duration and fee;
| | | |
| --- | --- | --- |
| Level | Duration | Fees |
| A1 | 56 hours | INR 12500/- |
| A2 | 56 hours | INR 12500/- |
| B1 | 66 hours | INR 15500/- |
| B2 | 66 hours | INR 15500/- |
| C1 | 66 hours | INR 17500/- |
| C2 | 66 hours | INR 17500/- |
2. The German Language School(TGLS)
As the name suggests, The German Language School is specialized only in the German language course. Formed in July 2013, TGLS has two branches in Delhi and one branch in Gurugram.
The objective of TGLS is to provide deeper insight and mastery of the language. The courses are designed as per the CEFR(Common European Framework of Reference for Languages) which is a standard for foreign languages recognized internationally. It is also into corporate training and translation services.
The German language course at TGLS offers all 6 levels of the language and each level is further divided into two modules.
Below are the course design;
| | | | |
| --- | --- | --- | --- |
| Name | Level | Module 1 | Module 2 |
| Beginner | A1 | A1.1 | A1.2 |
| Basic | A2 | A2.1 | A2.2 |
| Lower Intermediate | B1 | B1.1 | B1.2 |
| Upper-Intermediate | B2 | B2.1 | B2.2 |
| Advanced | C1 | C1.1 | C1.2 |
| Mastery | C2 | C2.1 | C2.2 |
Features of the German language course from TGLS are as follows;
360 Degree Approach – Complete focus on all the aspects of learning a language which are reading, writing, and speaking.
Live and Interactive classes
Individual attention – with batch size restricted to a maximum of 10 to 12 students.
Highly experienced and industry expert faculty.
Experimental Learning
Both online and offline classes are available
Excellent track records of the students.
3. Language Pantheon
Language Pantheon is a well-known training academy based in Delhi.
It is into the business for the past 15 years and provides German language courses exclusively.
Language Pantheon offers online and offline classes and follows a pedagogy that helps students prepare for the top-level German exams, for eg. The Goethe exams. The course includes all the levels of the German language from A1 to C2.
Let us find out the advantages of learning the German language from the Language Pantheon.
Flexible batch options – Students can opt for offline or online classes as per their schedule. Regular, fast track, special and weekend batches are available to accommodate students with different commitments.
Experienced trainers.
Smart classes with audio-visual setup.
Mock tests
Seminars
Access to library
Specialized notes for grammar.
Free career counseling to students in Germany.
Support with regards to Visa and documentation
Assisting students with education loans and insurance.
Free exam training to the students to prepare them for the Goethe exam.
Profile evaluation of the students
4. Oracle International Language School
Oracle International Language is a leading academic institute based in Delhi. It provides various vocational and professional courses. These courses are mostly related to languages and preparation for working abroad. Moreover, it offers early-age learning solutions for the kids which is helpful in their overall development.
Oracle offers courses in different international languages like English, Spanish, French, German, Arabic, etc. Other courses offered are Career Counselling, IELTS coaching, Study abroad, and others. It has two branches in Delhi with state of art facilities and provides both classroom training and online training.
Let us find out about the course details of the German language course at Oracle International Language School and the benefits;
Personal attention – Limited batch size of 7-10 students ensuring individual attention.
360-degree learning – Focus on all sides of language learning i.e. Fluency, grammar, presentation, and writing.
Regular assessments
360-degree feedback mechanism
Practical training – with activities like role play, video case study, etc.
Flexible batch options for all kinds of students.
Highly qualified and experienced faculties
The duration of the German language course at Oracle International Language Institute is 3 months to 18 months. The six levels of the German language are taught in three parts as below;
A – A1 and A2
B – B1 and B2
C – C1 and C2
5. Max Mueller Institute
Max Mueller is an internationally recognized training center specializing only in German language training. Over and above it also provides full assistance to the aspirants wanting to study or settle in Germany. It helps in obtaining a Visa, finding the right college or university, admissions, accommodation in Germany, and other related support.
Max Mueller Institute was formed in the year 2005 and is located in New Delhi. It offers both online and offline training and also has specialized courses for Children.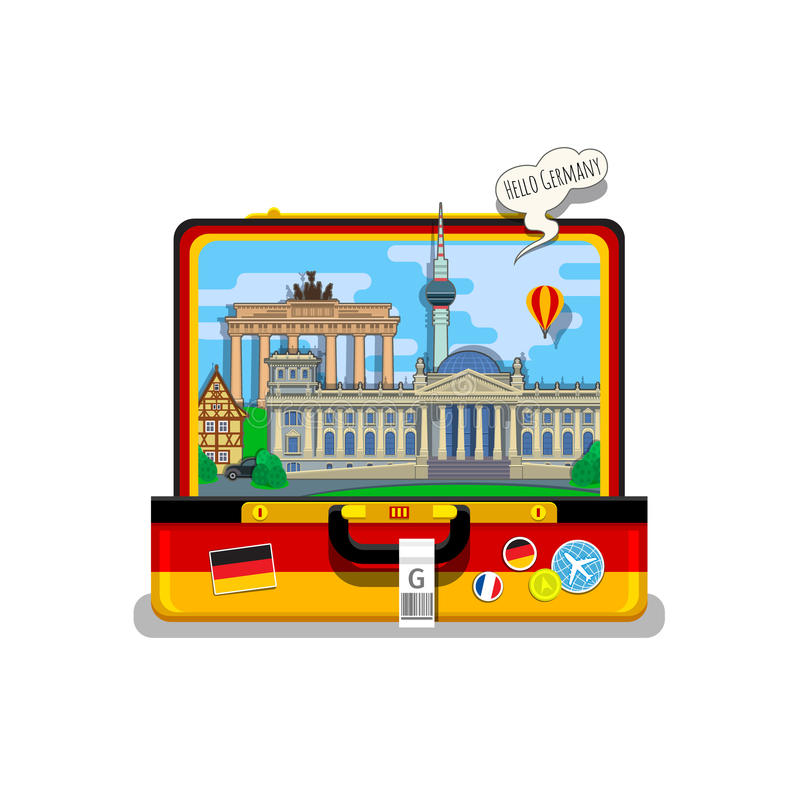 Below are the features of the German language course from Max Mueller Institute;
Jam Sessions and games
Exclusive study materials
Tailor-made learning – based on every student's strengths, needs, and interests.
Performance monitoring through regular assessments and mock tests
Flexible batch options
Max Mueller Institute provides four levels of the German language course, from A1 to B2 and the duration of each level is 8 weeks.
6. YES Germany
YES Germany is one of the top consultancies providing educational support to students aspiring to study in Germany. Starting in 2005, it is working to fulfill the dreams of thousands of students wishing to pursue higher education in Germany.
YES Germany has a total of 10 branches including one in Dubai. Apart from providing German language courses, it provides assisting services like Counselling, admission support, Visa assistance, and University shortlisting.
Let us find out the different highlights of the German language courses offered by YES Germany;
Levels A1 to B2 offered
Free study material
Online and offline classes are available
Duration of the course – 60 days.
Certificate on course completion
7. Edusky
Edusky is a leading education provider based in Delhi. It specializes in overseas education and online learning. It provides all the services required for studying and moving abroad including right from pre-admission counseling to post-landing assistance. Edus takes care of choosing the right college/university for students, admission, visa processing, accommodation, and other post-landing support.
Edusky was founded in 2014 and offers these services for countries in the USA, Canada, Australia, New Zealand, Singapore, and many countries in Europe. Furthermore, It provides training for IELTS, PTE, TOEFL, and German language courses.
The features of the German language training from Edusky are as follows;
Online classes
A comprehensive curriculum for all six levels of the German language.
Expert and Goethe-certified faculty
Limited batch size for personal attention
Focus on all four modules – Reading, listening, writing, and speaking German
Preparation for the Goethe zertifikat exam
Certificate on course completion – Edusky Deutschlermen certificate
8. The Goethe Institut
The Goethe Institut is an authorized institute by the German Federal body to promote the German language in different countries. In India, the Goethe institut has branches in Delhi, Bangalore, Mumbai, Kolkata, Pune, and Chennai.
It provides German language courses with all levels from A1 to C2.
Below are the course highlights of the German course from the Goethe Institut;
The goal-oriented and clearly structured learning methodology
Most advanced curriculum reflecting the recent knowledge in training and learning.
The course system is based on the six levels defined by CEFR which is an international to measure an individual's proficiency in a language.
Native German-speaking faculty who are specially trained with the DLL(Deutsch Lehren Lernen) professional development program.
Internationally recognized exams
Access to libraries and media resources
Access to Deutsch fur dich services that include exercises, interactive learning material, and communication with other members.
Interestingly, a quality management system is followed in order to provide international standard education.

9. Croma Campus
Croma Campus (Trignomatix Infosolution Private Limited) is a fast-growing education provider based in Delhi. It was started 12 years back and is known for its world-class faculty and infrastructure.
Croma Campus provides courses in IT and other streams like Data Science, Cloud Computing, Programming, Project management, Human Resource Management, Foreign languages, SAP, and many more. It provides courses that are relevant to the latest industry trends and demands.
Moreover, there are also master programs offered technical programs like Cloud Computing, Artificial Intelligence, Programming, etc. Croma Campus has two more branches in Noida and Gurugram and it provides both online and classroom training.
Croma Campus offers German Language Certificate Training with course highlights as below;
All formats of training available – Live online class, self-paced online class, and classroom.
Instructor-led sessions
Practical exposure with real-life case studies
Lifetime access to the course material
24/7 support available for any course-related queries.
Assignments, self-assessments, Mock tests
Placement assistance and career support
Duration – 32 hours.
Certificate on course completion
10. Multilingua
Multilingua is a premier training institute imparting training in foreign languages. It provides courses in English, French, German, Chinese, Spanish, and Japanese. Multilingua is located in Saket, Delhi, and aims to provide world-class training to ensure complete fluency in the language learned.
Additionally, It also offers translation services to marketing agencies, financial institutions, legal firms, and medical and healthcare companies.
Let us check the course highlights of the German language course offered by Multilingua;
Provides all the levels of the German language from A1 to C2
Flexible timings – Students can visit as per their schedule as the trainers are available all the time.
Small Batch Size for individual attention
Assignments at the end of every class
Highly experienced and subject expert faculty
Special focus on communication for commercial and professional purposes.
Placement assistance
The duration of the course depends on the levels mentioned below;
Elementary – level A1 and A2 – 10 to 12 weeks
Intermediate- level B1 and B2 – 10 to 12 weeks
Advance – level C1 and C2 – 8 to 10 weeks.
11. Swiss School of Languages
The Swiss school of languages is a training center that provides training in foreign languages. It promises to provide the best education in foreign languages through its highly qualified and skilled faculty.
The school has three branches in Delhi and provides training in languages like French, German, Spanish, Chinese, English, and Japanese. Even IELTS preparation courses are also available at the Swiss School of Languages.
Below are the course benefits of learning the German language from the Swiss School of Languages;
Levels from A1 to B2 are provided.
Flexible classes according to students' schedules.
Back-up classes are available.
Assignments, tests, and homework for practice on regular basis.
Small batch size for individual attention.
Certificate on course completion.
12. Langma School of languages
Langma School of Languages is a reputed training institute in Delhi. It provides training in foreign and regional languages. The Langma School has its presence globally with branches in Delhi, New York, and Dubai. It also provides training in Oceania, Europe, America, Asia, and Africa and has collaborated with the Education and Cultural ministries of many countries on these continents.
The school offers tailored training programs as per the needs of the individuals and corporates. It provides a unique method of interactive learning which makes it interesting and exciting and ensures quality education.
Langma School also provides other language-related services like transcription, translation, localization, proofreading, Voiceover, and multicultural marketing.
Let us check out the key features of the German language course at Langma School of Languages;
All levels (A1 to C2) of the language provided.
Flexibility – customized time and budget according to the students' schedule and financial situation.
Highly qualified and expert faculty
Integrated learning approach – with daily interactive activities like grammar practice, role plays, and group discussions.
Authentic text materials
Focus on accuracy with daily exams and performance monitoring
Limited batch size of 10 students to ensure individual focus.
Certificate on successful completion of the course.
Conclusion
So we now know some good institutes in Delhi for German language courses. Those who aspire to study or settle in Germany/abroad can enhance their chances of getting a visa if they know the German language. So such aspiring individuals or even those who want to learn German as a hobby can check these institutes and choose the best one for them.
Germany is a developed country and being one of the largest economies in the world offers a high standard of living and quality of life. There are many globally recognized universities in Germany that attract students to move to Germany.
Q1. Do I need any minimum qualifications to learn the German language?

A1. There is no minimum qualification required for the German language if you are learning it just as a hobby. However, if you are learning it for higher studies or settling abroad, then you need to have qualified the minimum education level as per the course you want to do or as required by the authorities.
Usually, a bachelor's degree is the minimum qualification required to learn German if you want to work abroad.
Q2. Is the German language very difficult?
A2. Well, many people think that German is quite difficult to learn, but that is not the case.
While the German language can be tricky in some parts of the grammar, it is not so hard as German and English are derived from the same language family. The sounds and phonetics are similar which makes it familiar like English to understand.
Q3. How knowledge of the German language can be helpful in a career like travel and tourism?

A3. There are many career opportunities in the field of travel and tourism if you know a foreign language.
A person who knows the German language can become an interpreter for German travelers and guests. One can also become a tourist guide for German tourists. You can also stand a good chance of getting hired in good hotels if you know a foreign language.
Q4. Can I learn the German language for free?

A4. There are many apps available that teach foreign and local languages for eg. Duolingo, Mondly, Rosetta Stone, etc. you can download these apps for free and learn German or any other language for free at your convenience.
 
Q5. Who should learn the German language?
A5. Students who wish to go to Germany for higher studies and people who want to settle in Germany should learn German. It not only increases their chances to be eligible but also makes their life easy once they are in Germany as they know the local language
 
Q6. How much time does it take to finish the German language course?
A6. The German language consists of 6 levels in total and each level takes around 2 to 3 months.
So on average, it takes 1.5 years to finish all levels of the German language course.