If you're someone who loves to research and write, becoming an expert at Research Writing might be the perfect career for you! In this article, we'll explore what research writing is, what skills you need to excel at it, and how you can get started in this field.
What is Research Writing?
A research writer is someone who sources information and then uses that information to create finished-quality papers. These researchers are often writers who spend their time looking for new and interesting topics to write about. They are also called writers of research papers, information-based writers, and researchers. Since researchers are interested in finding new and interesting topics to research, the best way to become a research writer is to get to know your interests and then look for opportunities to write about subjects that you love. When you find a topic that you love to research, it will be much easier to find an outlet for your work.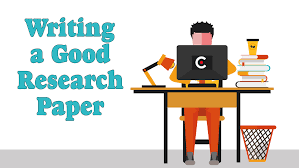 Suppose, you're researching for a report or essay, and you find yourself stumped. You keep thinking about the topic, but you can't seem to write something that flows or that makes sense. You come up with an idea for a report, but you don't know where to start. You feel like you're spinning your wheels, and you have no idea how to get out of it. If this happens to you, then congratulations, you're at the right place. After reading the article, you'll have some clarity and some ways to master your research writing skills.
Proven 7 steps for Research Writing
Do you spend hours each day reading and writing research papers? Do you often feel stuck when it comes to getting your work done? If you answered "yes" to any of these questions, then becoming a writer might be your new passion. Research Writing jobs are always in demand, and becoming a writer is one of the most accessible and affordable ways to make that happen. Get started by exploring how to become a research writer in just 7 easy steps.
1. Know your audience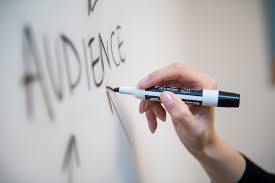 Before you start writing your research paper, it is important to know who your audience is. This will help determine the tone and approach you to take in your writing. Are you writing for fellow students, academics, or the general public? Each group has different expectations when reading a research paper, so it is important to tailor your writing to meet those expectations.
If you are unsure of who your audience is, ask your instructor or supervisor for guidance. Once you have a good understanding of who you will be writing for, you can begin planning and drafting your paper.
2. Choose a topic you're passionate about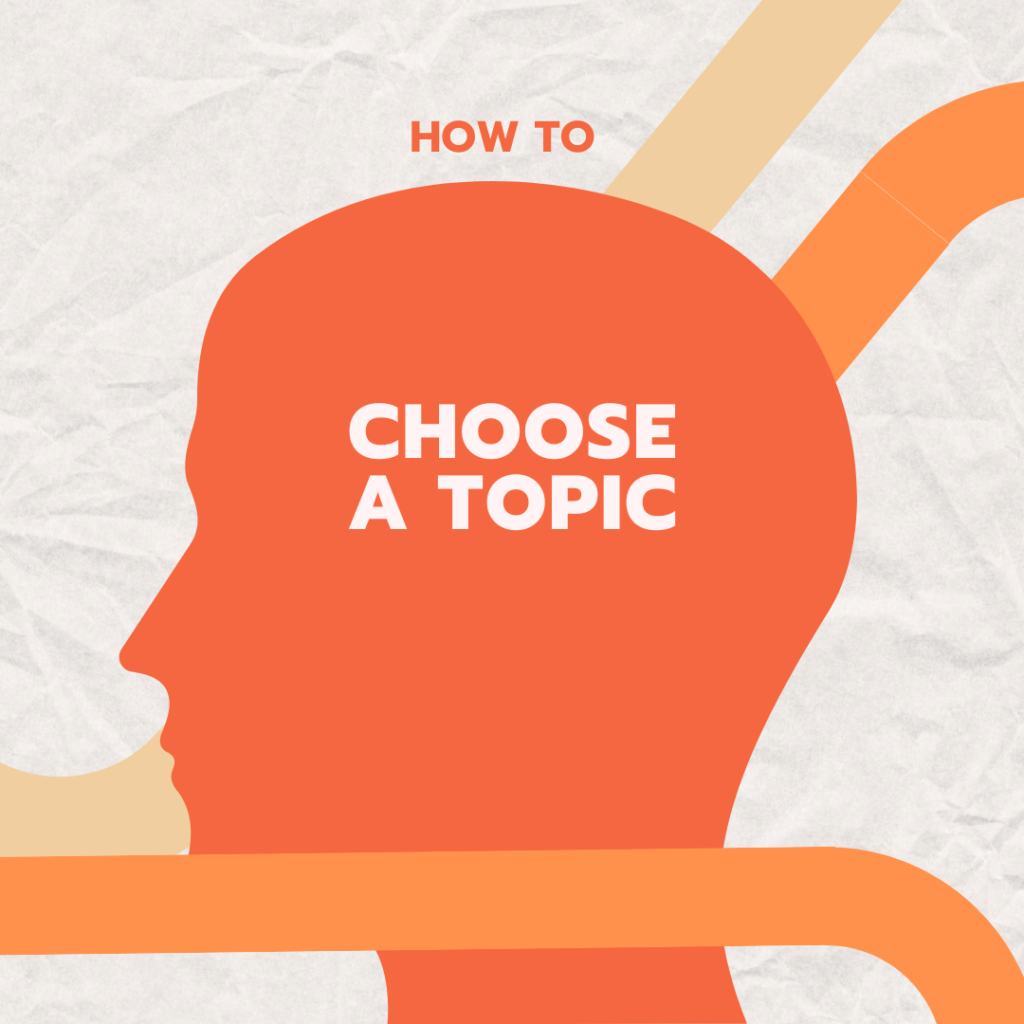 If you're passionate about a topic, you're more likely to put in the effort required to become an expert at research writing. So, choose a topic you care about – something you want to learn more about or that interests you. Once you've decided on a topic, start reading as much as you can about it. Look for reliable sources of information, such as books, journal articles, and websites from reputable organizations. As you read, take notes and highlight important information. This will make it easier for you to find the information again when you need to write about it.
3. Do your research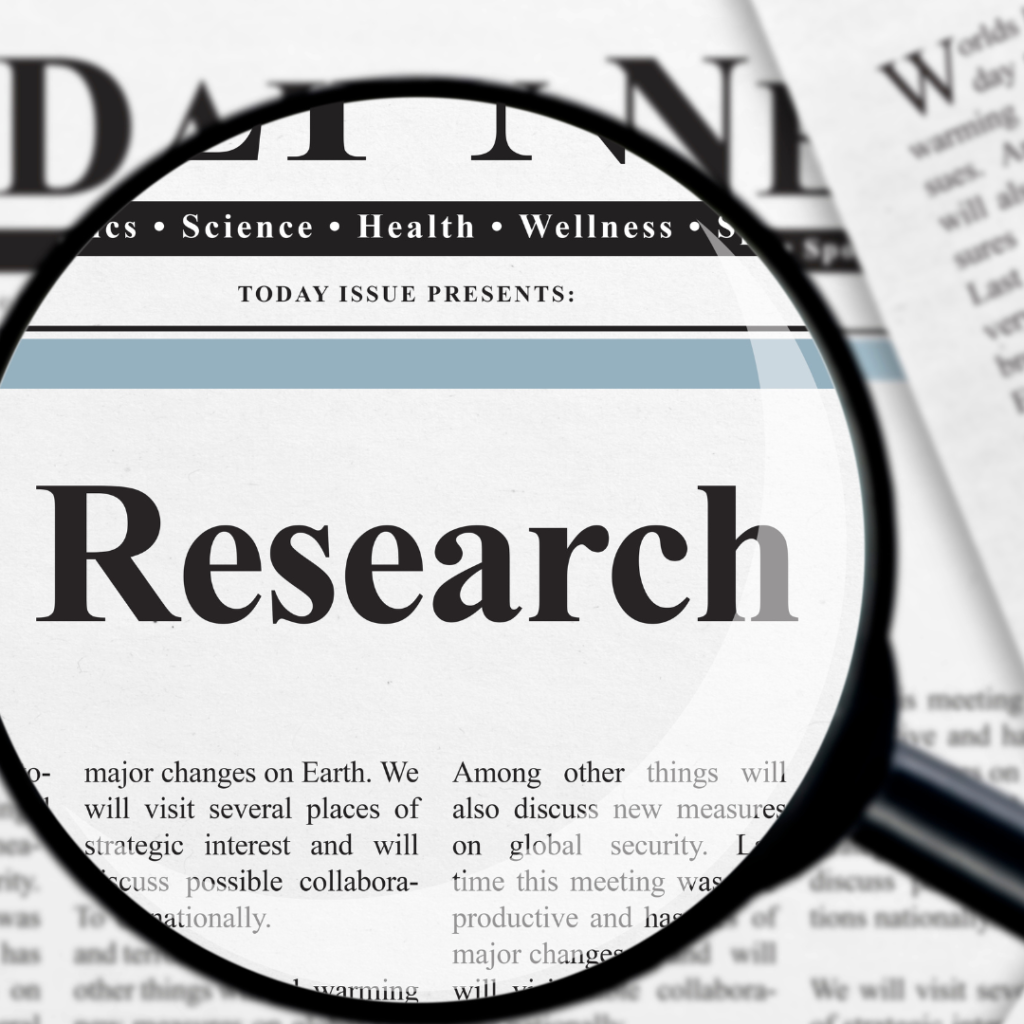 If you want to become an expert at research writing, the best place to start is by doing your research. That means finding reliable sources of information and carefully evaluating them to make sure they are accurate and up-to-date. It also means keeping track of your sources so you can easily find them again when you need to cite them in your paper.
The internet can be a great place to find information for your research paper, but you need to be careful about which sources you use. Make sure to only use reliable websites that offer accurate information. You can also check out the library for books and other sources that can help you with your research.
Once you have gathered all of your information, it's time to start writing. Begin by organizing your thoughts and creating an outline of your paper. This will help you structure your paper and make sure that all of your points are covered. As you write, be sure to cite your sources so that readers can easily check them out for themselves.
4. Outline your paper
Before you can become an expert at research writing, you need to first understand the basics of how to outline your paper. By creating a clear and concise outline, you can ensure that your research paper is well-organized and flows smoothly. Here are some tips on how to create an effective outline for your paper:
1. Start by brainstorming a list of topics that you want to cover in your paper.
2. Once you have a list of topics, begin organizing them into logical groups. For example, if you are writing a paper on the history of the American Revolution, you might want to group together all of the information on the Causes of the Revolution, the Battle of Bunker Hill, and so on.
3. After you have grouped together similar topics, begin outlining each section by listing the main points that you want to cover. Be sure to include supporting evidence for each point that you make.
4. Once you have completed your outline, review it carefully to make sure that it is clear and concise. If necessary, add or remove topics and rearrange your points until you are satisfied with the overall structure of your paper.
By following these tips on how to outline your paper, you almost ready with your paper
5. Write your paper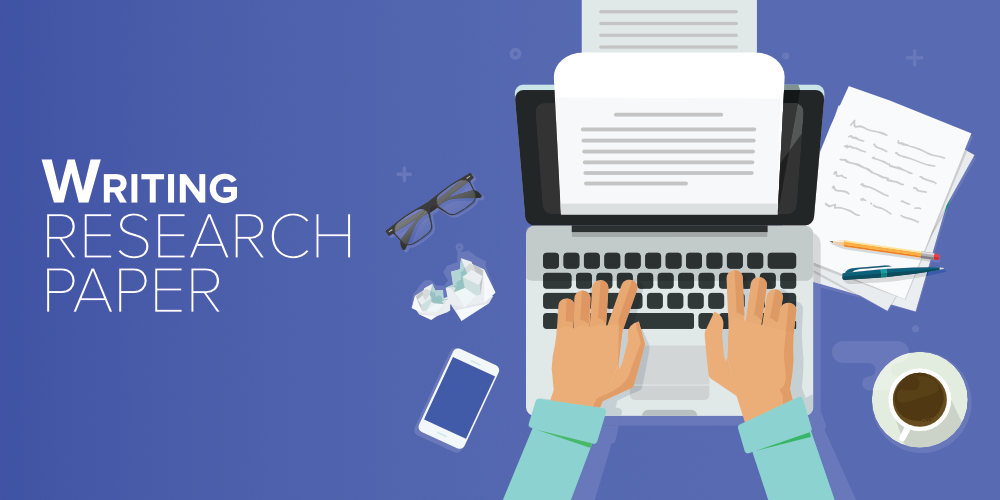 Congratulations! You have completed your research and are now ready to start writing your paper. Although it's an exciting moment, it can also be a little stressful. Where do you start? How do you make sure that your paper is well-written and accurate?
Here are some ideas to get you going:
1. Start by reading other research papers in your field- This will give you a good idea of what is expected in terms of style, structure, and level of detail.
2. Make sure that you understand the requirements for your paper- If you are unsure about anything, ask your professor or TA for clarification.
3. Create an outline for your paper-This will help you organize your thoughts and ensure that you do not forget any important information.
4. Begin writing your paper, starting with the introduction- Be sure to include all of the information that you gathered in your research.
5. As you write, be sure to cite all of the sources that you used in your paper- This will give credit to the authors whose work you used and will also allow readers to follow up on the information if they so choose.
6. Edit and proofread your paper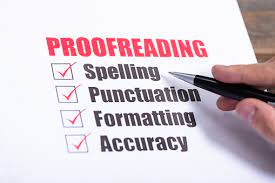 If you're going to be a research writing expert, it's important that you learn how to edit and proofread your papers. This is the only way to ensure that your papers are free of grammatical and spelling errors and that they flow smoothly.
Here are some tips on how to edit and proofread your paper like a pro:
Read your paper aloud.-This will help you catch any errors that you may have missed when reading silently.
Get someone else to read your paper- Another perspective always helps you to find errors that you've missed
Use spell check and grammar check.-However, don't rely on these tools completely, as they may miss some errors.
Take your time- Don't try to rush the editing and proofreading process, as this will only lead to more mistakes being made.
7. Submit your paper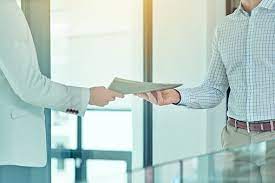 If you're looking to become an expert at research writing, one of the best things you can do is submit your paper to a blog. By doing this, you'll get feedback from other writers and researchers on your work, and you'll also be able to see how your paper stacks up against other papers in the same field. Additionally, submitting your paper to a blog can help you build an audience for your work and get your name out there as an expert in your field.
Tips for Research Writing That Will Help You Write More effectively – The Ultimate Guide
Research writing is more than just composing a paper or article; it's also a way of life. It can consume you if you don't know where to begin. "But I don't have time to research!" You might say, but the truth is that not everyone can spend hours reading up on every possible angle of their topic. In order to make sure that your research paper turns out as intended, keep reading for some advice on how to construct it in the most effective manner.
Look for Guides and Tips Before You Start Writing
Before you start writing, it's a good idea to familiarize yourself with the general outline and main points of your topic. You can search the internet for various topics and see what other people's research papers have to say about them. Conduct some own research to get some insight on your own topic and see what other people have to say about it, too. By looking at how other people have approached a topic, you can get a better understanding of what you've set out to do and assist with your own research.
Avoid Common Research Errors
When it comes to research, almost no two subjects are the same. Every topic has its own unique set of challenges, whether it be the research questions or the strategies for answering them. Every topic also has its own specific mistakes that students tend to make. The easiest way to avoid common research errors is to read up on them before you start writing. Using this as a guide, you should be able to find numerous articles that can help you out.
Write, Write, Write
When it comes to your research paper, the first thing you need to do is clearly state what it is that you are trying to accomplish. This will help you to avoid having your topic taken out of context, and it will also help you to avoid writing a paper that merely refers to itself as a "paper."
Don't Forget to Ask Questions
Once you've clearly defined the topic, write down any questions that you have. Asking questions will help you to avoid getting sidetracked and will make sure that you stay on-task.
Make a list of all the Things You Do Know
As you research, you'll come across a number of things that you'll want to keep track of. Make a list of all the things you know and things you don't know as you research so that you're better prepared to write a quality paper. For example, you might keep a note-taking app on your computer or mobile device so that you can jot down information as you research. In addition, you might keep a list of sources and topics that you're interested in so that you have a quick way to look up information when you need it.
Bottom Line
When you are ready to write your research paper, the first thing that you need to do is to clearly state what your topic is about. Once you know what you want to write about, the rest will come easier. What to do next is to brainstorm and list out all the things that you know about your topic. Then, write everything down, including any connections that you have made between topics, facts, or authorities.
The best way to do this is to start with a brainstorming session and then go through the list one by one. When you are done with your brainstorming session, the next thing that you should do is outline your paper. This will help you to identify any major problems or problems that you may have with the paper and will also allow you to focus on the things that you do well.
Be Proactive instead of Reactive
There is a lot of talk in the research writing world about being reactive instead of proactive. What this simply means is that researchers should look for opportunities to create rather than wait for problems to crop up. If you find an issue with your research, then go the extra mile and find a way to fix it. You may be able to correct a grammar or spelling mistake while you're writing, or you may be able to correct it once you've finished your research. The best way to stay on top of projects and avoid being reactive is to keep a journal. jot down everything that you

If you really want to master your research writing, then this course will assist in honing and mastering your research writing skills and leave an enduring impression of your industry expertise.
Henry Harvin holds no1. position in training the research writing skills. It will teach you how to create engaging, prize-winning research papers. Everyone can benefit from taking this course because conducting research is a part of everyday life.
If you want a Hallmark of CRW next to your name, then you should enroll to become a Certified Research writer and stand out from the crowd.
About Henry Harvin
Trainer: The most qualified professionals in the field, with years of expertise in both working and training
Live Projects: Participate in Industry projects
Membership: Get a Membership for the year
Alumni Status: Get a Henry Harvin Alumni network with 18000+ accomplished alumni throughout the world.
E-Learning Access: Includes Recorded sessions, Games, live Projects, and Case Studies
Brushup Sessions: 12 Monthly Brushup Sessions for 1-Year to brush up your skills which is worth Rs.6000 for Free
Job Opportunities and Internship: After training, you'll get specific assistance with job and internship opportunities.
Benefits of Research writing course
Enhance your research writing skills
Covers all genres of Research writing
Teach about the scientific background
Effectively conveys the Research details to the Non-Research audience
Procedure to become a freelancer in Research writing
All necessary details about research writing
Teach all necessary steps to build a successful career in Research Writing
Essential Ethics for Research Communicators
Elements of Research Terminology
Fees and duration:
Training period- 8 hours of training
Fees- INR 5000 for live instructor classes
INR4500 for a self-paced program
Modules:
| | |
| --- | --- |
| Modules | Category |
| Module 1 | Introduction |
| Module 2 | How to conduct an effective research |
| Module 3 | How to conduct literature search |
| Module 4 | Creating a powerful Introduction |
| Module 5 | Drafting a methods and results selection |
| Module 6 | Editing and fine-tuning |
| Module7 | Few more tips |
| Complimentary Module 1 | Soft skills development |
| Complimentary Module 2 | Resume writing |
Cities in India where Henry Harvin Research Writing Course is provided:
Mumbai, Bangalore, Pune, Chandigarh, Indore, Cochin
Recommended Reads:
Conclusion
It can be stressful to have to write a research paper at first. After all, conducting thorough research and producing a lengthy paper takes a lot of time, work, and planning. Writing a research paper, however, can also be a golden chance to study a subject that particularly interests you. You can develop knowledge on any topic you choose through research, and writing about what you discover will help you remember it and comprehend it better.
FAQs
1. What kind of career opportunities are there?
A research writer can gain valuable experience as an assistant in pharmaceutical research companies, academic researchers, sub-editors, and editors in publication houses.
2. Who can become a research writer?
Anyone who is passionate about research.
3. How long does research paper writing take?
It all depends on how much time you need to write a research paper, but usually, three weeks are required for writing, two weeks for editing and proofreading, and an additional two weeks for analysis.
4. What is the minimum qualification to get a job as a research writer?
A bachelor's degree in any field is acceptable, but an English, mass-communications, and journalism degree is preferred.
5. How much research writer earn annually?
A research writer can earn up to $52,373 per year