English was always a need, whether academically, officially, or in daily life. English speaking is a completely different skill than reading and writing in English. Therefore, India has always considered English speaking an important skill. Thus, English-speaking courses in India are some of the most searched courses.
As a native language of more than 350 million people, English speaking is practiced by more than 750 million people across the globe. India has always seen demand for English-speaking people, therefore, the availability of English-speaking courses in India is always looked for.
In other words, as the second-largest speaking language, English is dominating the global platform in terms of new opportunities and carving new horizons. Out of so many courses available, let us discuss the top 15 English-speaking courses in India. Indeed, this would help you to decide which one to choose.
List of English Speaking Courses in India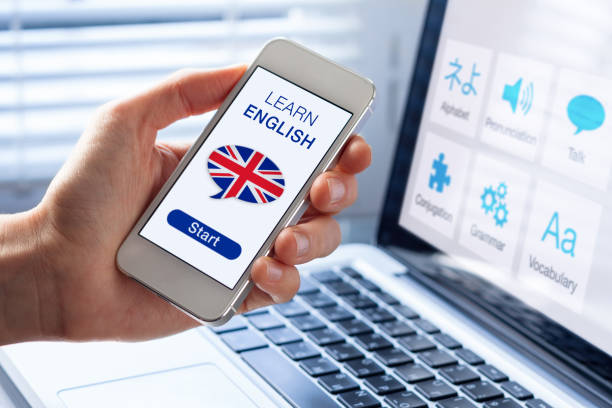 Communication – the human connection – is the key to personal and career success.

— Paul J. Meyer.
For enhancing communication in English one should enroll in an English-speaking course. And we are fortunate enough to have some beneficial courses in India.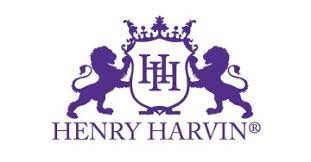 Ranked among the top 100 Edtech Companies of India, Henry Harvin courses enhance your skill level and make you more confident for the future. Henry Harvin has been recognized by all the leading channels of India for its outstanding training and non-formal education services.
Henry Harvin Language Academy has identified the scope after learning a language. Thus, the skill-based courses provided under the language academy are started to serve the purpose of providing proficient learners at the end of the course. Moreover, the approach of the language academy has empowered learners to turn their abilities into their utmost potential.
Henry Harvin's English speaking course focuses on reading, writing, and training you in speaking as the natives do. The course follows the standards of CEFR (Common European Framework).
Levels of English Speaking Course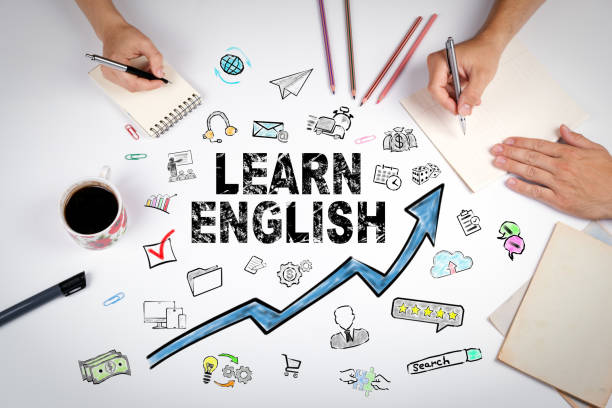 The different levels that are covered under this course are as follows:
Level A1-
Firstly, this level is again divided into four modules. Each module focuses on different parts of language understanding. To begin with, spelling, simple grammar, and basic vocabulary are introduced at this level. Simple sentences, common phrases, and daily life conversations are also taught at A1. When we claim that we know a language, we are expected to e able to give a self-introduction. A1 prepares you for these instances and also gives you clarity in the usage of apt words. Also, what else is taught is the subject-specific conversation based on geography, food, feeling, and conversing with a group of people simultaneously.
Level A2-
Secondly, the module of A2 helps you in reading and framing smaller sentences. It also upgrades your level of conversing in English by giving you various topics that are easy to frame. Also, grammar taught is taken to one level up in A2. It is ensured that all these are included in the verbal practice because ultimately the goal is to speak in English. The writing assignments based on business, and social topics prepare learners for group conversion.
Level B1-
Thirdly, after understanding the basics and practicing simple conversations, at the intermediate level learners get to know the technical aspects of English speaking. This level prepares you for job interviews and formal meetings. At B1 the simple rule is to write as much as you can and speak as much as you wish to.
Level B2-
Fourthly, at this level, trainers work on the learner's confidence level. Many a time it's seen that even after knowing so much, because of less confidence, people don't attempt to be conversation initiators. Business English-speaking happens in layers based on the industry and the hierarchy. This level of English-speaking course works on the small details of business English speaking skills.
Level C1-
Fifthly, the oratory basics during an official presentation or speech differ from the casual conversation. In this level of English-speaking course, most of the work happens around thoughts and ideas related to corporate lives, newspaper articles, speeches, team meetings, etc. The purpose of doing an English speaking course is also attaining new heights in the workplace. And that idea is used at level C1 to the fullest.
Level C2-
And lastly, by now through all the modules and levels, a learner becomes almost proficient in English and their English-speaking skills already touch the mark of excellence. But excellency stays only when there is accuracy. And that comes with fine-tuning professional and personal ways of English speaking. So, this level which is also the advanced level aims to bring everything to accuracy. So much so that even if there would be moments when the oratory part won't be too effective, at least the usage of the grammar rules and vocabulary would be accurate.
Course Highlights
Centers in more than 30 cities
Trusted by industry experts
TOEFL, IELTS preparedness through the course
Taught by subject matter experts
Two-way interaction during the session
Relatable and relevant study material
Ample practice session for enhancing English speaking skills
Online and offline learning options
Free demo class
Convenient batches
Group training and one-on-one sessions are available
Each level has an extensive 40 hours of training sessions on average
Trainers at Henry Harvin have more than 12 years of experience
Projects help in enhancing the language learning skills
After course completion, an internship option is available
100% placement assistance
Regular boot camps for one year
Access to competitions and hackathons for free
1 year of Gold membership of Henry Harvin English speaking course
Get certification which is recognized and applauded by Govt. of India
Become a part of the three million alumni club of Henry Harvin
Course Fees
One level- INR 9500
Two-level combo- INR 15,500
Three-level combo- INR 22,500
Four-level combo- INR 29,500
Five-level combo- INR 36,500
Six-level combo- INR 44,500
One-on-one Session- INR 1400/ hour
2. BRITISH SCHOOL OF LANGUAGES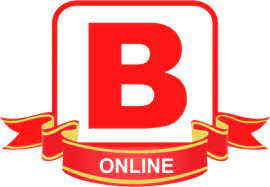 BSL (British School of Languages) has an English-speaking course that caters to the needs of young aspirants of India. For example, the teaching at BSL happens through role-plays, activities, and debates.
Course Highlights
Demo class available
60 hours of learning in group batches
30 hours of one-on-one training in individual batch
Option of crash course and full course available
Accelerated mode of learning
Systematic classes with one-on-one interaction
Also, include personality development sessions
Group discussions at every level of teaching and learning
Free sample e-books for reference
Periodic assessments for tracking a learners skills development
Course Fees
The course fees range from INR 2500 to INR 9000 depending on individual or group batches.
3. ELTIS

ELTIS comes under the department of Symbiosis International. They call English a career bolster. And English-speaking as access to the language of business. The entire English-speaking course at ELTIs works on 5 aspects- Foundation, Basic level-up, preparation, intermediate, and the final advanced level.
Course Highlights
Training provided in communication skills and soft skills
Corporate training options are available
Make you ready for English proficiency exams
Have three different courses- capsule, certification, and diploma
The English-speaking course is taught under the Speakfast initiation program of the institute
Workshops provided
Business Egnlish-speaking is taken care of during the course
Writing assignments provided for building a good level of English speaking culture among students
Course Fees
The course fees are available on request only.
4. BAFEL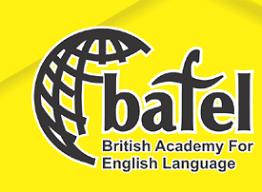 British Academy for the English language is known for teaching communication that is exclusive to industries and showcases excellent command of the language. With more than 18 centers, Bafel serves a big number of aspirants and has seen an increase in its number of students year by year.
Course Highlights
There are not one but five kinds of English-speaking courses
Each course is at an average of six months
Advance training provided for group discussions, and business conversations
High-impact training for students
Customized training option available
Interactive in-class training courses
Years of experience in teaching
Not only apt for professionals but also for solopreneurs and homemakers
Course Fees
Basic level- INR 8500
Foundation level- INR 50,000
Advance Level- INR 8500
Mastery Level- INR 50,000
Comprehensive Level- INR 15,000
5. INLINGUA

Inlingua believes in giving space to learners to design their sentences rather than giving them a set of sentences. The English-speaking course at inlingua caters to the needs of many top companies who look for employee training.
Course Highlights
No complex mode of teaching, instead, simple ways to start speaking English is their prime aim
Small batches for effective learning
Host activities around English-speaking skills
Learn at your convenience
Workshops and personality development are a part of the course
Assessment with MCQs
The course level is customized as per the student's level of grasping the language
Course Fees
Single- INR 10,900
Double- INR 17,500
Triple- INR 27,500
6. UDEMY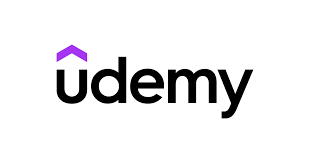 Udemy stands out when it comes to self-paced learning. For instance, take any course on Udemy and you would find it answering all your queries and serving the purpose of choosing a course. Udemy has various English-speaking courses based on the requirement of the learner.
Course Highlights
Short-term courses covering a few topics in-depth
Average 30 hours of each course
The English-speaking course teaches natural grammar
Clear instructions tips work as referral points while practicing the oratory skills
Converse on topics like social situations, events, or speeches
Practice more to improve your English
Course Fees
Each short-term course can be done at INR 475.
7. ENGCONVO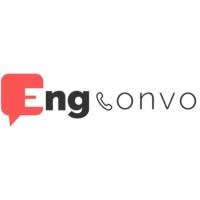 Engconvo offers an English-speaking course that works towards raising the confidence, fluency, and accuracy regarding the language.
Course Highlights
One-on-one training
Basic implementation of grammar
Techniques to enhance vocabulary
Enhance general writing skills
Course duration ranges from a month to six months
Course Fees
Ranges from INR 5000 to INR 25000 depending on the course duration.
8. COURSERA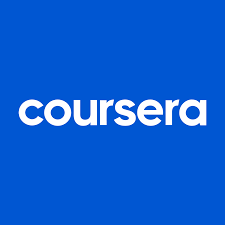 Coursera is a partner with more than 180 leading companies to bring affordable learning and job opportunities to the world. With new skills comes confidence. Thus, Coursera English-speaking courses are designed.
Whether your concern is pronunciation, basic conversation, or business communication, there is a course for all at Coursera.
Course Highlights
Course modules are short
Practicing English-speaking is equally focused
Affordable courses
Online and offline learning
Experts from top-ranked universities create the best learning atmosphere
Course Fees
The course fees vary and depend on the short courses you choose.
9. STEP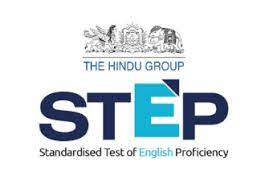 An initiative by The Hindu, STEP teaches English-speaking through personal coaching. A unique learning program helps you in becoming proficient in English speaking. through recommended lessons and practice sessions.
Course Highlights
More than one million learners on the go
Live classes
Video lessons can be seen anytime anywhere, at own convenience
In-person classroom sessions for college-goers
Corporate training facility
English quizzes that trigger the brain to learn more and use more of what is taught during conversion
Separate courses for kids
Course Fees
Basic level- INR 19,000
Advanced level- INR 24,000
10. ALISON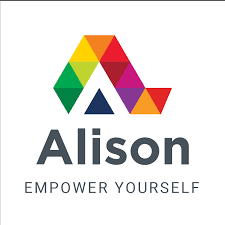 Alison is an online platform that is very popular among college students in India. The English-speaking course at Alison is self-paced. There is a certification cost applicable, otherwise, the entire study material is free.
Course Highlights
English-speaking program is job-search oriented
Best for non-native speakers
Modules are divided into five segments
Free to enroll policy works well for college students
Course Fees
The course is online and it's free!
11. EAGETUTOR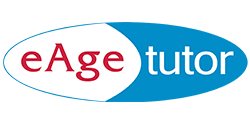 A digital English-speaking course program helping many aspiring English language speakers. Eagetutor hosts a team of more than 500 trainers for various branched-out English-speaking courses.
Course Highlights
Free demo class
Counseling session before enrolling
Voice-enabled online session
Convenient schedule
Small batches
Course Fees
The course fee is approximately INR 10,000.
12. BRITISH COUNCIL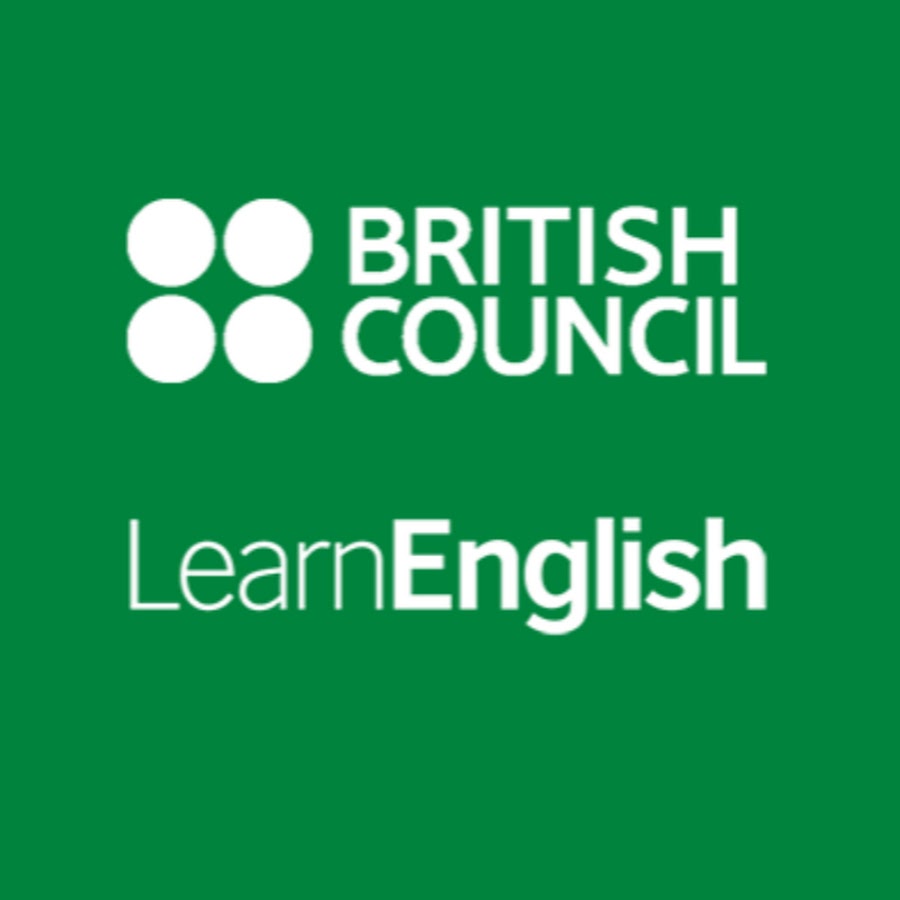 British Council works towards building connections through languages. The English-speaking course at British Council is exclusive as it is the co-owner of IELTS. Thus, the course offers all the necessary elements required for IELTS.
Course Highlights
Classroom sessions are highly interactive
A specialist course designed to improve English-speaking skills
The course is designed for work, life, and business as well
Special courses for kids and teenagers
Teaching communication with perfection and confidence
Highly qualified and experienced teachers
Course Fees
The revised course fee is INR 10,000.
13. NATIONAL INSTITUTE OF LANGUAGE
Every year many approach NIL to turn their reach to global platforms as far as English-speaking is concerned.
Course Highlights
Cambridge certified trainers
Interactive live classes
Integrated sessions
Extended programs to enhance English-speaking skills
Course Fees
Begins from INR 1999.
14. WABSTALK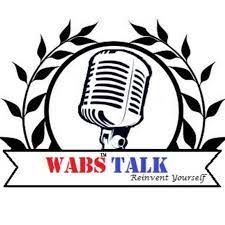 Wabstalk is leading its way in making communicating skills and soft skills training accessible and affordable. While taking baby steps toward providing holistic learning, Wabstalk has already made its mark among the preferred English-speaking courses in India.
Course Highlights
Course options of 3 and 6 months
Simple sentence making is the goal
Effective writing is the most-practiced method
Impactful oratory skills
Current affairs are an important part of speaking enhancement sessions
Role-playing and movie screening
Public speaking and personality development are bonuses
Course Fees
The course fee is INR 14,000.
15. SPEECHIFY

Speechify is a two-way learning service provider. That means, it trains teachers as well as students. The course is designed to make an English-speaking course relevant for students.
Course Highlights
Video lectures available
Emphasis on pronunciation
One-on-one sessions
Focus on 70% speaking skill enhancement
Experienced faculty
Course Fees
3 months- INR 9999
6 Months- INR 14999
Why English-speaking is popular in India?
The most dominant language
Influence of British culture
Development around Science and technology plays a big role
The most followed language by the present generation
The language of literature, business, and the globalized world
Smart professionals mean proficient in English-speaking
Proficiency brings a better chance of workplace prosperity
No matter how much you know, there is always a room to learn new vocabulary and a new way to express that while conversing
Conclusion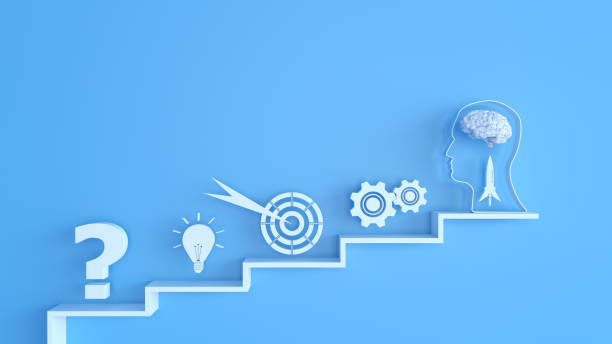 To conclude, in this global market where almost everything has a part of English in it, it's an undeniable fact that English speaking is very essential. India has seen the English language getting established and changing the mode of expression over time. Now, to match up and excel both ones need to give importance to English-speaking skills.
This list of English-speaking courses in India is sure to help you choose the right one for you.
Recommended Reads:-
Frequently Asked Questions:-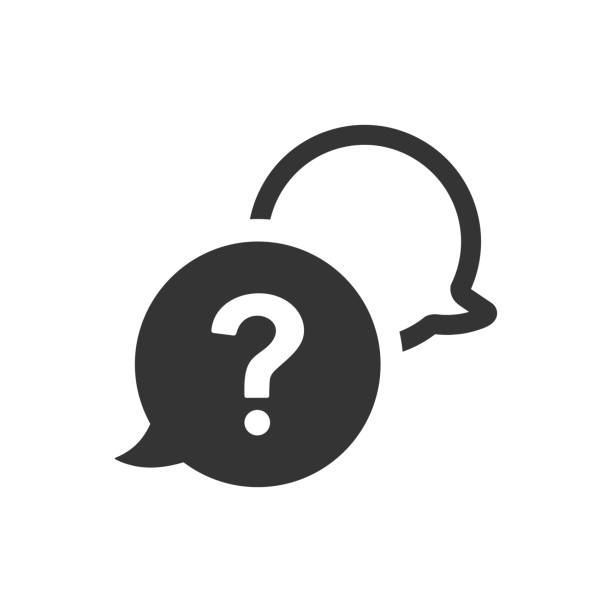 Q1. What are the job opportunities available for English-speaking individuals?
English is needed in the majority of jobs across the world. These categories suit entry-level jobs, however, they might additionally facilitate someone with a degree to land a higher-paying position. Alison, as an example, recommends its English courses for building and motor lodge clerks, interpreters, tour guides, language academics, and even doctors. The resume preparation and interviewing skills offered in several of those categories may facilitate a very wide selection of fields.

Q2.Which is the most preferred English-speaking course?
You ask any aspirant and they would have heard or read about Henry Harvin. Henry Harvin academy is the best when it comes to upgrading your skills on a professional level.
Q3. Is it possible to learn English -speaking quickly in less time?
No, actually. You can't master a skill in a short span. It needs perseverance and a lot of commitment. Also, what is required is constant guidance by an expert. All this is possible only when you enroll in a good institute for English-speaking courses.

Q4.Do English-speaking course helps in salary increment?
Yes. If not directly then indirectly. But, they do help in increasing your salary. Not only is salary your job profile gets a new high. Remember, English is the language that all either speak or want to speak. And the moment you cross the bridge of wanting to become a speaker, you are already on a higher level.

Q5. Which are better, online or offline classes?
Both have their own merits. Given the circumstances, online classes are more convenient to go for.