A developed nation has the best infrastructure. To plan, design, and build the infrastructure we need Civil engineers. Civil engineering thus becomes a parameter of progress. Because of civil engineering and civil engineers, India has an excellent infrastructure. India is shining and developing. Civil engineering helps students understand the concept of development and infrastructure. When civil engineering meets technology, progress is commendable. Due to the modernisation in infrastructure. Civil engineering and civil engineers are in great demand.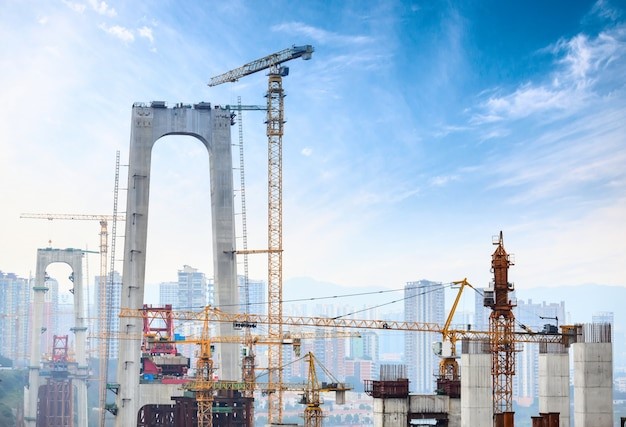 A snapshot about civil engineering
Civil engineering is a 4-year full-time degree course. Since it has always been in demand, so, there are 2 formats, either of them is good. The 2 civil engineering graduate programs are B. E (Civil) and B. Tech (Civil). Since both the civil engineering programs are useful, we will delve deep into them. Civil engineering imparts knowledge of geography, materials, and structures. Understanding of maths and physics is essential. Civil engineers have a rewarding career after completion of a civil engineering course.
Civil engineering eligibility
Since both B.E and B.Tech have the same eligibility criteria, so given below are the details
Students have to clear the 12th standard exams. With at least of 60 percent from a recognised university.
Candidates applying for courses have to study Physics, Chemistry, and Maths at 10 + 2 level.
Aspirants have to clear the entrance test.
Candidates who have cleared their diploma courses in other branches can also apply. Apply as soon as they clear their exams.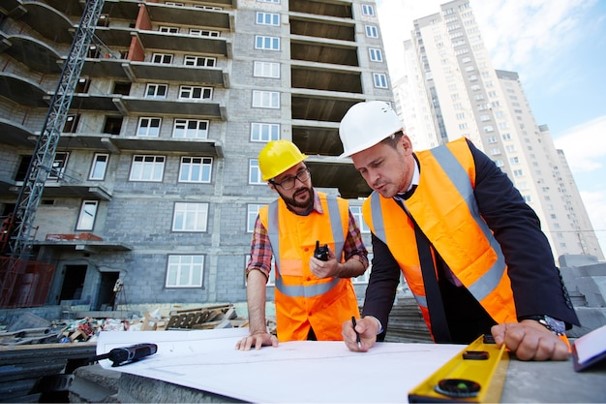 Civil Engineering Syllabus
Both the civil engineering programs are spread over 4 years. Each year comprises of 2 semesters. So, a total of 8 semesters in each program.
The syllabus for BE Civil Engineering 
Semester I
Semester II
Engineering Mathematics-I
Engineering Mathematics-II
Engineering Physics
Engineering Physics/ Engineering Chemistry
Engineering Chemistry
Basic Electrical Engineering / Basic Electronics Engineering
Systems in Mechanical Engineering
Programming and Problem Solving / Engineering Mechanics
Basic Electrical Engineering / Basic Electronics Engineering
Engineering Graphics (Engineering Drawing)
Programming and Problem Solving / Engineering Mechanics
Project-Based Learning
Workshop
Physical Education-Exercise and Field Activities
Semester III
Semester IV
Building Technology and Architectural Planning
Geotechnical Engineering
Mechanics of Structure
Survey
Fluid Mechanics
Concrete Technology
Engineering Mathematics III
Structural Analysis
Engineering Geology
Project Management
Awareness to civil Engineering Practices / Road Safety Management / Foreign Language
Project-based learning
Semester V
Semester VI
Hydrology and Water Resource Engineering
Advanced Surveying
Infrastructure Engineering and Construction Techniques
Project Management and Engineering Economics
Structural Design-I
Foundation Engineering
Structural Analysis-II
Structural Design-II
Fluid Mechanics – II
Environmental Engineering-I
Semester VII
Semester VIII
Environmental Engineering II
Dams and Hydraulic Structures
Transportation Engineering
Quantity Surveying, Contracts, and Tenders
Structural Design and Drawing III
Elective – III
Elective-I
Elective -IV
Elective – II
Syllabus for B.Tech Civil engineering
| | |
| --- | --- |
| Semester 1 | Semester 2 |
| Functions of Several Variables | Series and Matrices |
| Physics I | Physics II |
| Physics Lab. 1 | Engg Mechanics |
| Intro to Civil Engg. | Chemistry I |
| Intro to Programming | Chemistry Lab. |
| Engg. Drawing | CE Materials and Construction |
| Ecology and Environment | Life Skills II |
| Life Skills I | – |
| Semester 3 | Semester 4 |
| Math. 3 | Structural Analysis |
| Mechanics of Materials | Geotechnical Engg. 1 |
| Transportation Engg. I | Transportation Engg. 2 |
| Hydraulic Engg. | Environmental Engg. |
| Surveying | Science Electives (Maths/Physics/Chemistry) |
| – | Humanities Elec. 1 |
| Semester 5 | Semester 6 |
| Life Sciences | Basic Steel Design |
| Geotechnical Engg. 2 | Construction Project Management |
| Water Resources Engg. | Humanities Elective 2 |
| Basic RC Design | – |
| Hydraulic & Environ. Engg. Lab. | – |
| Construction Material Lab | – |
| Semester 7 | Semester 8 |
| Humanities Elective 3 | Professional Ethics |
Civil engineering subjects
The subjects taught in both degrees vary as well as overlap. In a brief let understand the core civil engineering subjects
B. E (Civil engineering subjects)
Systems in Mechanical Engineering
Engineering Graphics
Fluid Mechanics
Concrete Technology
Infrastructure Engineering and Construction Techniques
B. Tech (Civil engineering subjects)
Fluid Mechanics
Strength of Materials
Geotechnical Engineering
Concrete Technology
Environmental Engineering
Computer-Aided Design
Hydraulics Machinery
Solid Mechanics
Irrigation and Hydraulics
Water Resources Engineering
Transportation Engineering
Structural Analysis
When you see both sets of subjects, even though the degrees are different. The subjects appear common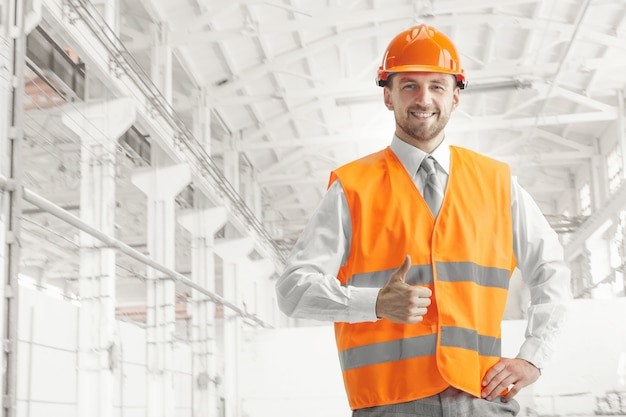 Civil engineering fees
Civil engineering fees may vary for different colleges. Kindly check the fee structure before applying. Even though the civil engineering course is the same, the fee varies between B. E and B. Tech.
Civil engineering fees (B.E)
B.E fees are in the range of 1 lakh to 7 lakh in government-run colleges. Though it is 3 lakh to 15 lakh in private colleges. Private colleges provide better infrastructure so the fee variation.
Civil engineering fees (B.Tech)
B.Tech fees are in the range of 2 lakh to 6 lakh in government-run colleges.
Civil engineering fees (postgraduate and doctoral)
Post-graduate fees in government-run colleges range from 4 lakh to 6 lakh. Yet in a private college, the fees range from 17 lakh to 25 lakh. Even though the doctoral fee structure is the same as that of post-graduate. 
Civil engineering scope
Civil engineering's scope is immense. Civil engineer's recruitment happens in many national and international projects. As long as infrastructure needs arise, the scope of civil engineering will not end. Military and defense sectors demand civil engineers for improving tactile terrain. Many opportunities are open for civil engineers in the private and public sectors. When we say that India's infrastructure, improved because of civil engineers. A degree in Civil engineering brings forth many jobs. On average a civil engineer earns 4 to 5 lakhs per annum.
Civil engineering job profiles
Some of the job profiles are mentioned below along with the expected average salary
| | | |
| --- | --- | --- |
| Job | Description | Average expected salary |
| Site Engineers | A part of the job profile includes taking charge of this that happens on-site. Handling workers, material, safety, and security of workers. | 3-3.5 LPA |
| Construction Engineers | They direct large projects because they are the leader of the project. As long as they are on the project, the smooth functioning of the project can take place. | 3.5-4 LPA |
| Structural Engineers | They supervise Infrastructural projects. They change the design whenever the need arises. In the event that the old model needs to upgrade. Upgradation is possible because of them. | 4 LPA |
| Geotechnical Engineers | While building dams, or hydro projects in a hilly region. The need is that the structure is stable and geographically viable. A Geotechnical engineer takes up this responsibility. | 4 LPA |
| Lecturer/Professor | Impart the knowledge of design, planning, and execution to the students | 4.5 LPA |
B. E Vs. B. Tech a quick comparison
While both the courses are 4-years in duration, the subjects taught vary. The eligibility criteria for both courses are the same. The admission process is the same. So, then what separates them?
Even if the parameters are the same, the area of work is different. While both deal with infrastructure, job profiling is different. Let us know the clear demarcation.
| | | |
| --- | --- | --- |
| Parameter | B. E – Civil | B. Tech – Civil |
| Area of focus | It is a theory-based course that deals with structures like dams, roads, bridges, etc. | It is an application and skilled-based course. Constructing structures like dams, roads, bridges, etc. |
| Job profiles | Civil Engineer, Architect, Technical Officer, Manager, Business analyst, Assistant Executive Engineer are few roles | Transportation Engineer, Water Resource Engineer, Structural Engineer, Environmental Engineers, Civil Engineering Technicians are few roles |
| Placement sectors | Civil Engineering companies, Water resources, Engineering Transportation companies, and Tunnel Engineering companies | Irrigation companies, construction, and structural engineering companies, land development, and urban development |
Civil engineering higher education scope
After the graduation degree, students can pursue higher education. Post-graduate courses could be Master in Engineering (M. E), Master in Business administration (MBA). Both the courses are beneficial, provided that the student would want to pursue studies. Many students opt for an M.S degree abroad.
Top institutes to study Civil engineering
Indian Institute of Technology (IIT), Roorkee
Chitkara University Institute of Engineering and Technology, Chandigarh
M V J College of Engineering, Bangalore
University of Engineering and Management, Kolkata
IIT BHU, Varanasi
Indus University, Ahmedabad
Hindustan College of Engineering and Technology, Coimbatore
Indian Institute of Technology (IIT), Delhi
Birla Institute of Technology and Science (BITS)
Civil engineering top recruiters
TATA Consulting Engineers Ltd
Power Grid Corporation of India Ltd
Maytas Infra Ltd
Jones Lang LaSalle
Schlumberger
Shapoorji Pallonji
NBCC
RITES
IRCON International Limited
GMR Group Corporate Office
Tata Projects Ltd
DLF Limited
Essar group
Civil engineering scope abroad
Civil engineers are always in great demand. Whenever there is a need to build, a civil engineer is required. Civil engineers can work abroad. Countries that offer great opportunities are
USA
New Zealand
United Kingdom
Australia
Germany
Singapore
Japan
China
FAQs
Q 1. What are the common entrance tests for securing admissions in civil engineering courses?
Clearing entrance tests are mandatory for securing admissions. The few common entrance tests are JEE (MAINS), JEE (ADVANCED), MH-CET,  BIT-SAT, SRMJEE, WBJEE to name a few.

Q 2. Kindly suggest a few books to study Civil engineering topics
A few must-reads suggested are
– Soil Mechanics & Foundation Engineering (R.F.Craig, Muni Budhu).
– Environmental Engineering (G.O.I Manual, S.K. Garg).
– Fluid Mechanics and Fluid Machines (Modi & Seth, R. K. Bansal Cengel and Cimbala, K.Subramanyam, Jagdish Lal). –
– Highway Engineering (Khanna & Justo, Kadiyali)
– Railway Engineering (Saxena & Arora)

Q 3. Is an internship mandatory in civil engineering courses?
Yes,  to complete the civil engineering course, an internship is compulsory. The internship is a 2-4 month-long project. Since an internship gives practical experience, hence mandatory.
Q 4. Kindly share some names of companies that offer internship programs
There are many structural, transportation, environmental, and building companies. To name a few:
Structural companies like railways, public works departments, construction companies offer internships. In the environmental sector, local municipal bodies offer internships. 
Building material companies that offer internships are Johnson tiles, HR tiles, etc. 
Transportation companies like the National Highway Authority of India.  Public Works Department and Airport Authority of India too gives internships

Q 5. To pursue a postgraduate in civil engineering, which entrance tests have to be cleared?
To apply for M. E in India or abroad, clearing the GATE (Graduate Aptitude Test) entrance test is mandatory. To apply for the M.S program abroad, clearing GRE (Graduates recruitment exam) is mandatory. A score above 300 is good. To study MBA in India, clearing entrance tests like CAT, XLRI, NMAT, MAT is mandatory. For studying MBA abroad, clearing the GMAT (Graduate Management Admission Test) is mandatory.

keyword in title – OK
keyword in URL – OK
keyword in description – OK
First paragraph-main keyword – OK
small paragraphs, – OK
active sentences – OK
Max 5% plagiarism – OK
H2, H3 should be there – OK
min 5 FAQS – OK
keywords-3% of total word count
Author bio with photo – OK
video – OK
at least one image – OK
use of bullets – OK
correct category – OK
Feature image – OK