We often hear the saying " Sky's the limit". Those in the aviation sector "Sky's Home". The aviation segment has always been on the roar. The motto is to rule the skies and make flying a memorable experience for passengers. Making the flying experience is the role of an Air hostess. Air hostesses are also called stewards, stewardesses, flight attendants, and airline cabin crew. Air Hostess, as the name, suggests, ensures the comfort and safety of the passenger flying with the airline. Air hostesses thus play an important part in the image-building exercise of the airline company. No wonder people have preferences about the airline they fly. This is common among frequent fliers.
If a candidate wants to pursue an Air hostess course, the right time to apply is after the 12th standard. There are various Diplomas and degree certifications available in India. Institutes and colleges provide diplomas and certifications. After extensive training, the candidate is ready to take up the role of Air hostess. The diplomas and degrees in cabin crew are available. For graduation programs, there is BBA/B. Sc in aviation. A post-graduate degree is in the form of an MBA in aviation management. Depending on the candidate's area of interest, they can apply to any of the courses.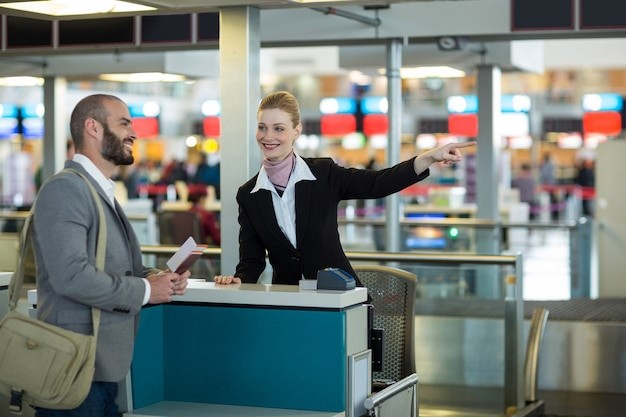 Eligibility for being an Air hostess
This question often pops into the mind of the candidate. Let us see the criteria and understand them.
The candidate has cleared the 12th standard from a recognised board or university in India.
A minimum of 50% should score in the 12th standard exam
The age of the candidate between the age of 18-25 years
A female candidate must be a minimum of 155 cm in height. A male candidate must be above 170 cm in height.
The candidate must have a proper height: weight ratio.
The bachelor candidate is always preferred
The candidate must have a valid Indian passport. There must be no travel restriction on the candidate.
The candidate must have normal eyesight or a 6/6 eyesight post-correction.
Pre-requisites in the diploma and certification courses
The job of an Air hostess is very crucial. They have to be patient in emergencies. They have to smile while serving food and beverages. They have to be tactful to handle a difficult passenger. The knowledge of how to handle tough situations. This is a part of the diploma and certification programs. The steps to training are as follows:
The candidate must clear the physical and medical criteria that are set.
The candidate appears for an MCQs (Multiple Choice Questions) based aptitude test. The test determines the analytical skills and also reasoning capabilities.
Checking teamwork and leadership qualities via group discussions. Communication skill is the most important skill for an Air hostess
To understand the psyche of the candidate. Conducting personal interviews to understand the characteristics of the candidate
After a personal interview, comes the mental and physical tests. These tests thus ensure that the candidate is ready to take up the role of the cabin crew. These tests are blood tests, alcohol tests, drug tests, and vision and hearing tests.
Training the candidates to handle emergency situations is the next step. Emergency situations include emergency landings. Using first aid kits, using defibrillators, and other instruments that are available onboard. Training the candidates on how to make shelters, get food that is edible, and get potable water. This is a part of emergency situation handling.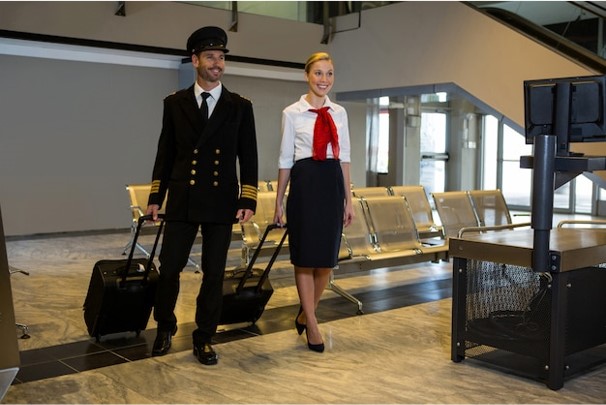 Top Institutes in India that offer diploma and certification courses and fees
Name of the Institution Fees
Frankfinn Institute of Air Hostess Training 1,50,000
Avalon Academy 1,22,000
Universal Air hostess Academy 1,18,000
Jet Airways Training Academy 1,45,000
The Bombay Flying Club's 1,50,000
Wings Air Hostess and Hospitality Training 1,35,000
Centre for Civil Aviation Training 60,000
IATA 74,000
Indira Gandhi Institute of Aeronautics 1,28,000
Aptech Aviation Academy 69,300
The Certification courses for becoming an Air hostess
The certification course is roughly around 1 year in duration. The course names are as follows:
Aviation and Hospitality Services
Hospitality Travel and Customer Service
Night Rating
Aviation Management
Air Hostess/Flight Purser
Aviation Hospitality & Travel Management
International Airlines and Travel Management
Private Pilot Training
Commercial Pilot Training
Air Ticketing & Tourism
Airport Ground Management
Air RT / Radio Flight Officer
International Air Cargo
Certificate Course in Fare Ticketing Virgin Atlantic/ GTMC Courses
Certificate Courses in Personality Development
Certificate in Aviation Security and Safety
The Diploma courses for becoming an Air hostess
The Diploma courses duration may vary from 6 months to 1 year. The course names are as follows:
Aviation and Hospitality Management
Air Hostess Training
Aviation Hospitality and Travel Management
Diploma in Professional Cabin Crew Services
Diploma in Professional Ground Staff Services
Diploma in Airport Management & Customer Care
Diploma in Airlines Management
Diploma in Airlines and Travel Management
Diploma in Ground handling And Cargo Management
Diploma in Hospitality, Travel and Customer Service
Diploma in Air Cargo Practices & Documentation
Diploma in Airport Ground Staff Training with On-job Training
Syllabus of the Air hostess/ Cabin crew program
The syllabus of each program may differ. Though the framework is the same. Given below is the framework
| | | |
| --- | --- | --- |
| AirCraft Familiarization | Emergency situation handling | In-flight procedures |
| Food and catering services | Airport Familiarization | Personality development |
| Flight Evaluation | Communication skills | Passenger handling |
| First-aid | Passenger Psychology | Grooming and presentation |
| Technical training | Leadership | Interdepartment handling |
Personality Characteristics of an Air hostess
The cabin crew is as good as the airline. A warm and welcoming personality is necessary. Skills a candidate must have to be an air hostess are
A pleasing personality with excellent communication skills.
Fluency in English and a regional language. Knowing a foreign is an advantage.
Team player, who possesses a strong presence of mind. Take initiative in a difficult situation.
Displays professionalism and patience in trying times.
Connects with people easily.
Growth prospects of an Air hostess
After the completion of the course, candidates take up jobs. The first six months is the probation period. Post completion of 6 months. Candidates work with the airline as cabin crew/ Air Hostess/ flight attendants. In the domestic sector, candidates gain significant experience. After that, they move to be senior crew members.
The international sector is a little different. A candidate starts at the post of a flight pursuer. The candidate progresses to a senior flight purser after more experience. After gaining experience for a few more years, they become a senior flight attendant. Many times candidates join private jets or private planes. This happens after gaining significant experience.
Job options other than Air hostess after the completion of courses
The aviation sector is very vast. After completion of the Air hostess course, a candidate need not work on the airplane. There are many other job options. Given below are a few such jobs and their descriptions
Ground staff: They coordinate with baggage help and support. Help the passengers and crew with boarding. Help the pilot to taxi the airplane
Cargo management: They help with the loading and unloading of the baggage and goods. Accuracy expected from them always.
Ramp Planner: It is a multi-tasking group of professionals. Before the airplane begins boarding. This team ensures cargo, food, and beverage handling. cabin cleaners and refueling of the airplane happens under their supervision.
Airline ticket agent: Booking tickets and making reservations. They help passengers with their queries. Help, as well as redressal, is also handled by them
Airport manager: Responsible for the safety of the airport. He works towards managing the airport efficiently. Implementing all safety rules.
Salary offered after the completion of Air hostess courses
The tabulation below gives an average salary offered after completion of Air hostess courses. The salary may vary for different airlines.
| | |
| --- | --- |
| Job Profile | Average Salary |
| Ground staff agent | INR 2,94,266 |
| Cabin Crew – Air Hostess | INR 5,19,522 |
| Sales Representative | INR 3,19,632 |
| Cargo Management | INR 40,00,000 |
| Airline Ticket Agent | INR 2,93,878 |
| Ramp Planner | INR 2,47,067 |
| Airport Manager | INR 6,06,782 |
Air hostess courses for undergraduate and postgraduate 
Air hostess courses are not only diploma and certification courses. There are undergraduate programs in aviation. Pursuing a Post-graduate program like MBA – Airlines management. B.Sc – Aviation is a 3-year full-time course. The fee ranges from 75 thousand to 2 lakh per annum. MBA – Airlines management is a 2-year full-time program. Securing admissions through entrance tests and on a merit basis. The course fee is between 2 lakh to 4 lakh per annum
FAQs
Q 1. What are the duties of an air hostess? Kindly explain in brief.
An Air hostess perform various important tasks. The most important of them all is the safety of the passengers on board. They ensure that services reach out to the passengers. The in-flight experience like food, comfort and emergency situation handling are some of the important tasks.

Q 2. Are the Air hostess courses available online?
Yes, online Air hostess courses are available online. A glimpse is given below
Course Course provider
Cabin crew / Air Hostess online training One Education
How to become Air Hostess Udemy
How to become a flight attendant/cabin crew Udemy
Online diploma in becoming cabin crew Udemy
Cabin crew Assessment day mastery course Udemy
Q 3. Kindly state the names of airlines that recruit candidates after completion of the Air hostess courses?
Popular international airlines like Qantas, Singapore Airlines, Emirates, Etihad recruit candidates after the Air Hostess courses. Domestic carriers like Indigo, Go, AirAsia Vistara, Spicejet offer opportunities to work for them. 

Q 4. What is the future scope after completion of the Air hostess course?
Airline functioning requires expertise in many areas. This thus opens an opportunity window for candidates. Other than flight attendant many other roles can also be sought. The roles include cargo management, Travel desk, Airport manager, sales, ramp planner, etc.

Q 5. What is the duration of the Air hostess course?
The Air hostess courses duration depends on the training institute. The duration also depends on the name of the course. The average duration of the Air hostess courses is between 3 months to 1 year. Diploma and certification courses are for this duration. A graduation program is about 3 years. The Postgraduate program is for 2 years. All the courses are full-time.