The field of medicine is vast. The scope is tremendous. There are many degrees available in this field. MBBS, BAMS, BHMS to name a few. Another graduation degree in this field is BUMS. BUMS stands for Bachelor in Unani Medicine and Surgery. The Department of Ayurveda, Yoga & Naturopathy, Unani, Siddha, and Homeopathy are popularly called the Ministry of AYUSH. Central Council of Indian Medicine (CCIM), is the regulatory body for the BUMS course. Central Council of Indian Medicine (CCIM) is a body controlled by the Ministry of AYUSH. Hence the admission process is approved by the Ministry of AYUSH. The BUMS course is a 5.5-year course. This includes 1 year of internship.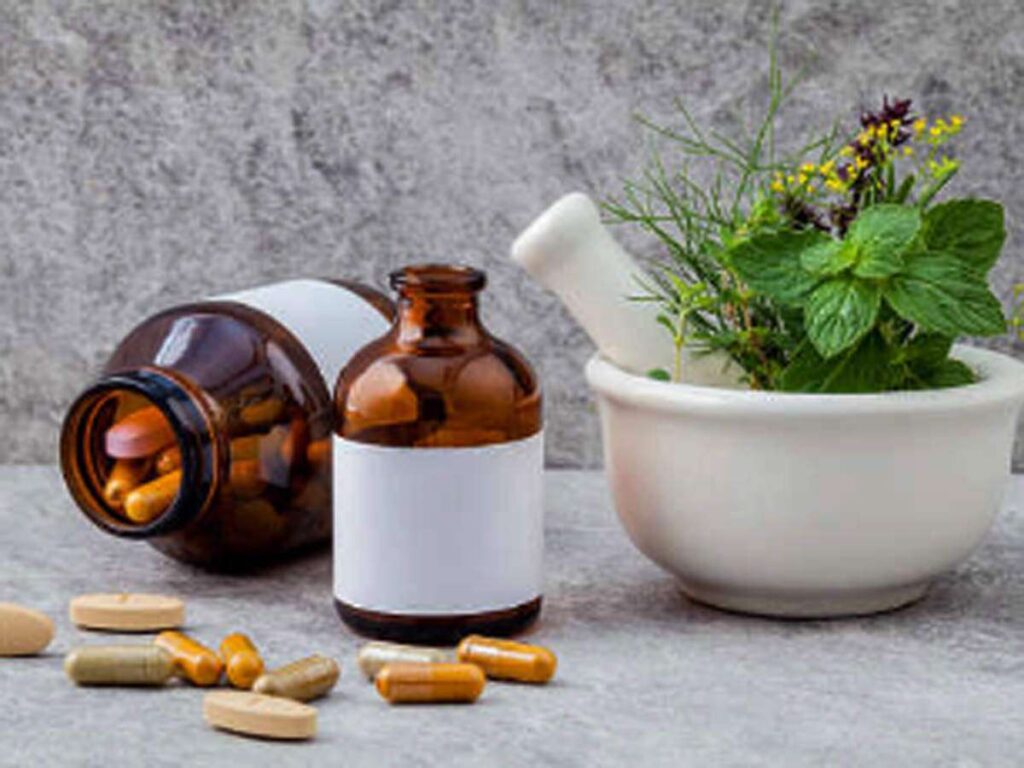 A brief history of Unani medicine
The Unani system of medicine and surgery has its roots in Greece. It originated in Greece and soon spread to the middle east and south Asian countries. Unani medicine is considered the most ancient medical system in the world. The human body is unique and powerful to heal itself. This is the belief on which the Unani system is based. It identifies the healing power in the body. Thus enhancing it to heal the body. Its healing is based on the elements of Earth, Water, Air, and Fire. This system is dated to about 6,000 years old.
Eligibility criteria for admission in the BUMS program
Currently, around 1,706 seats are available all around India for this course. The eligibility criteria for the program is given below:
Students should have cleared the 12th standard exam with a minimum 50-55 percent score. The score criteria may differ from college to college.
Students who have studied Physics, Chemistry, Math, and Biology can only apply.
Students who wish to apply for the BUMA program must be at least 17 years of age. Some colleges can relax the age limit too. Kindly check before applying.
Clearing the NEET UG exam is mandatory. CPAT, CPMEE, KEAM are also some popular entrance tests.
Students in some cases have to clear Urdu, Persian or Arabic language in the 10th standard.
Syllabus for the BUMS program
The BUMS program is a proper mix of theory and practical knowledge.
First-year subjects: Arabic and Mantiq wa Falsafa (Logic Philosophy and Astronomy), Kulliyat Umoore Tabiya (Basic Principles of Unani Medicine), Tashreeh Ul Badan (Anatomy), and Munafeul Aaza (Physiology)
Second-year subjects: Tareekh-e-tib (History of Medicine), Tahaffuzi wa Samaji Tib (Preventive and Community Medicine), Ilmul Advia, and Mahiyatul Amraz (Pathology)
Third-year subjects: Communication skills, Ilmul Saidla wa Murakkabat (Unani Pharmacy), Tibbe Qanooni wa Ilmul Samoom (Medical Jurisprudence and Toxicology), Sareeriyat wa Usoole Ilaj (Bedside clinic and principles of management), Ilaj Bit Tadbeer (Regional Therapy), and Amraz-e-Atfal (Pediatrics)
Fourth-year subjects: Moalajat – I (General Medicine), Moalajat – II, Amraze Niswan (Gynecology), Ilmul Qabalat wa Naumalood (Obstetrics and Neonatology), Ilmul Jarahat (Surgery), and Ain, Uzn, Anaf, Halaq wa Asnan (Ophthalmology and Diseases of Ear, Nose and Throat)
The subjects of the BUMS program
Core subjects – Cupping, Diaphoresis, Diuresis, Turkish bath, and Massage
Laboratory subjects – Regimental Therapy, Pharmacotherapy, Purging, Leeching, and Dietotherapy
Elective subjects– Padartha Vigyan Evam Ayurveda Ka Itihas, Rachana Sharira, Kriya Sharira, and Sanskrit
The names of the top colleges that offer the BUMS course along with fee structure
Aligarh Muslim University, Aligarh – 9 lakhs per year
Jamia Hamdard University, New Delhi – 12 lakhs per year
Shivaji University, Kolhapur – 11 lakhs per year
Chhatrapati Shahu Ji Maharaja University, Kanpur – 10 lakhs per year
Ayurvedic and Unani Tibbia College, New Delhi – 12 lakhs per year
Tipu Sultan Unani Medical College & Hospital, Gulbarga – 2 lakhs per year
Scope for higher studies after the BUMS course
BUMS is a graduate program. On successful completion of the program, graduates can apply for the post-graduate program. A BUMS graduate can apply for an MD (Medicine) or MS (Surgery) program. To pursue a postgraduate program a BUMS graduate can apply for M.D (Unani Medicine). A BUMS graduate can also do a doctorate after completing the course. A BUMS graduate therefore can further get into research in Unani medicine.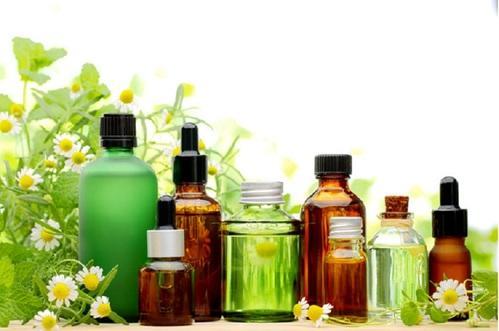 Job Scope after completion of the BUMS course
Unani consultant – A consultant practices the Unani methods and modes of treatment to heal a patient. They give medical advice and make healing possible.
Unani institute lecturer – A lecturer teaches students the practices and methodology of Unani medicine. Lecturers can also help in research work.
Unani Therapist – A therapist can practice in a government hospital or other hospitals. Sometimes therapists can do private practice and treat patients with the methodology of Unani medicine.
Hakim – A Hakim treats patients with the practices of Unani medicine. A Hakim also performs surgeries to heal patients better.
Unani Chemist – A Unani chemist works like a pharmacist. He makes Unani medicine based on its principles. An Unani chemist can either directly put the medicine for sale to another chemist store or give it directly to patients.
Unani medicine Pharmacist – A pharmacist owns a chemist store. They sell Unani medicines. They can also suggest medicines to patients directly.
Salary offered to the BUMS course graduates 
Unani consultant – 3 -3.5 Lakhs per annum
Unani institute lecturer – 4 -4.5 Lakhs per annum
Unani Therapist – 2 -2.25 Lakhs per annum
Hakim – 3 -4 Lakhs per annum
Unani Chemist – 5.5 – 6 lakhs per annum
Unani medicine Pharmacist – 4 lakhs per annum
Sectors that offer jobs for a BUMS course graduate
There is an ever-increasing demand for medical professionals. There is a demand for alternative medicine too. In such a scenario one can gauge the demand for BUMS graduates. A BUMS graduate may find jobs in the government sector. Some private institutions also hire BUMS graduates. Since alternate therapy has gained popularity many opportunities have opened. The sectors are as follows:
Health Centers
Hospitals
Laboratories
Medical Colleges
Medical Foundation/Trust
Non-Profit Organisations
Nursing Homes
Medical Laboratories
Testing Laboratories
Biotechnologist Research Institutes
Seed and Nurse Organizations
Biotechnology Firms
Government College
Advantages of doing a BUMS program
Unani mode of healing works on 4 elements namely Earth, Water, Fire, and Air. These elements make up a significant amount of our bodies. It is known to heal kidney stones, Vitiligo, Diabetes, Arthritis, and infertility to name a few. In recent times as lifestyle diseases are increasing. The world needs different ways of healing. Hence a demand for newer techniques. Unani medicine is the most ancient and the first medicine the world knew. Hence we can safely conclude that doing the BUMS course can be truly rewarding for an aspirant. Also with the BUMS degree help can be reached in villages and rural segments more easily.  
Skills that a BUMS graduate may possess to make a good professional
As a doctor, one has to have empathy towards patients. Patients with chronic ailments may find it difficult to open up with their problems. In such cases, a doctor who has excellent communication skills and problem-solving ability can help patients better. Sometimes an Unani surgeon may have to perform surgery. Teamwork and leadership qualities will have come in handy with the team. Since the Unani system of healing is ancient, research in this area can be very rewarding. Hence the interest in research clubbed with intelligence and diligence would be a positive outcome. The words and treatment taught in the BUMS course are Persian, Urdu and Arabic. Good knowledge and command of these languages will be helpful while studying. This will also help in private practice.
Conclusion
Learning and practicing an ancient form of medicine can be exciting. A career in BUMS becomes lucrative and rewarding. A BUMS course can open a new window for healing which a graduate can practice in chronic conditions. With an adequate amount of experience and success in treatment, a BUM graduate can earn about 10-12 lakhs per annum. Post-graduation is also an option. When learned and practiced with diligence a BUMS graduate can make a name for himself/herself in the field.
FAQs
Q 1. Is Neet mandatory for a BUMS? If yes, what is a good score to secure admission to the BUMS program?
The BUMS course is recognised by the government, hence clearing the National Entrance cum Eligibility Test (NEET) is mandatory. To apply for a medical course in India the NEET score has to be a minimum of 300 marks. A score in the range of 400 to 450 is considered good to secure a seat in the BUMS program. The cut-off also depends on the college applied. Kindly check the previous year's cut-off while applying to colleges.

Q 2. What is the paper pattern in general for the entrance tests?
Various entrance tests may have different paper patterns. Listed below are a few common points that are statutory in every entrance test. 
1. The tests are computer-based and students have to answer multi-choice questions (MCQs).
2. All the tests are conducted online only
3. Students appearing for the exam have to clear Urdu as a language paper in the 12th standard
4. Students appearing for these tests must have studied Physics, Chemistry, Maths, and Biology in the 12th standard.
5. Once the result is declared and the score sheet is rolled out, students begin their counseling sessions. 
Q 3. Can a BUMS graduate work as a medical officer in government-run hospitals?
Yes, a BUMS graduate can take up an active role as a medical officer in government-run hospitals. Many such opportunities are published in various publications of the public service commission. Some common publications are as follows: 
– Union Public Service Commission
– Bihar Public Service Commission
– Maharashtra Public Service Commission
– Rajasthan Public Service Commission
– Uttar Pradesh Public Service Commission
– Calcutta Public Service Commission
Q 4. Can the BUMS degree be pursued abroad? Also on completion of the BUMS degree in India, is there scope of practicing abroad?
No, there is no degree like BUMS abroad. There is no degree, even equivalent to the BUMS degree abroad. So students have to complete this degree only in India. Countries like Canada, Australia, or the USA does not recognise it as a degree in medicine. Hence, after the completion of the course too, a student cannot practice it.

Q 5. What are the fees in India to do the BUMS program?
Unlike the MBBS degree, the fee structure of the BUMS program is not very expensive. The fees can range between 50 thousand to 2 lakh per year. The fee structure is also college dependent and may vary. Kindly check the fee structure before applying to the college of choice.