Looking for Top Content Writing Agencies in India? Then take a look at this article to find some of India's top content writing agencies!
But first, let us briefly look at what exactly is content writing.
What is content writing?
Content writing is a process involving steps like writing, careful planning and the creation of unique web content. Content may be in form of, for example, blogs, articles, creation of content for social media like writing captions for online posts, creation of Twitter posts etc.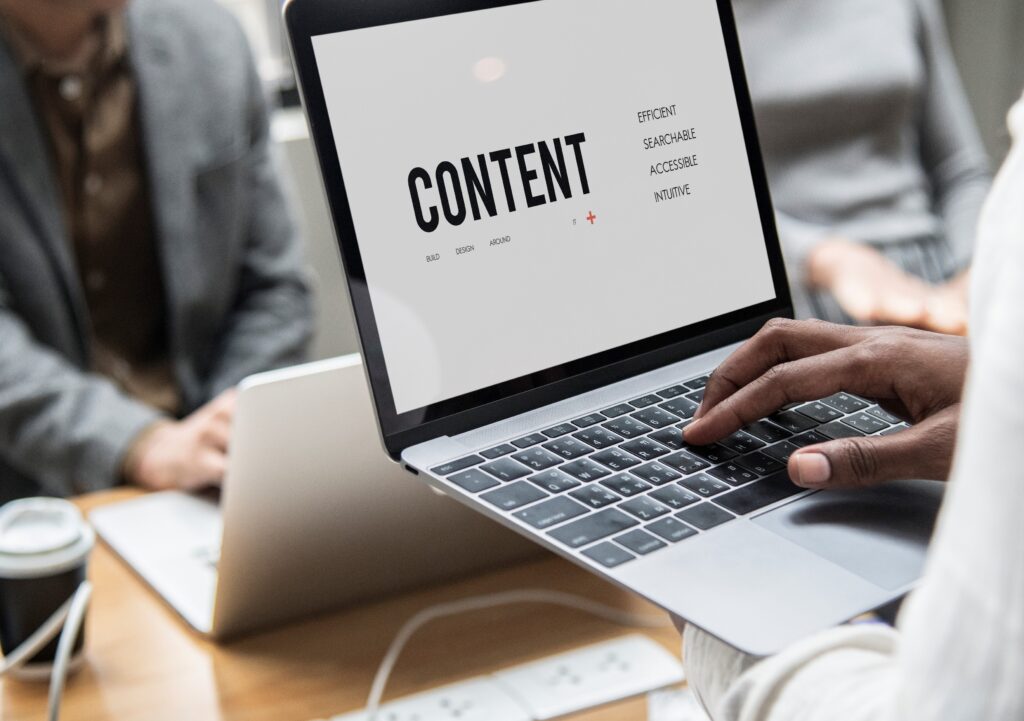 Tips to create effective and unique content:
Create a unique and eye-catching headline.
Make sure that you deliver what the reader wants in the first paragraph itself. Most importantly, a unique headline and first paragraph will keep your readers hooked on your content.
Do thorough research and study your topic before you write it.
In addition, optimize and properly edit your web content.
Want to learn Content writing?
Henry Harvin is a Global Edtech company which helps individuals to improve their career graph by providing excellent educational services.
It is one of the best institutes which provides you with a variety of courses including a content writing course too!
Benefits of joining Henry Harvin Content writing course :
9 in 1 Course which includes: Bootcamps and certificate of completion + Training from expert and professional trainers + Placement support and Internship + Projects and E-learning + Gold Membership + Hackathons.
Access to online recorded training sessions.
Learner-friendly study material.
What will you learn in Henry Harvin Content Writing Course?
Language and internet skills.
Copywriting, technical, academic, blog, marketing, content writing etc.
Content strategy.
Resume writing
Soft skills.
Now let us look at what exactly Content writing agencies do and some of the top Content writing agencies in India!
What does a Content writing agency do?
A content writing agency provides online content writing as well as marketing services. These agencies or firms provide services like content writing services for blogs, web content, content for articles, social media captions, copywriting services, descriptions for specific products, white papers etc.
Similarly, most of the services generally charge as per each word or some of the services have their own fixed cost plan.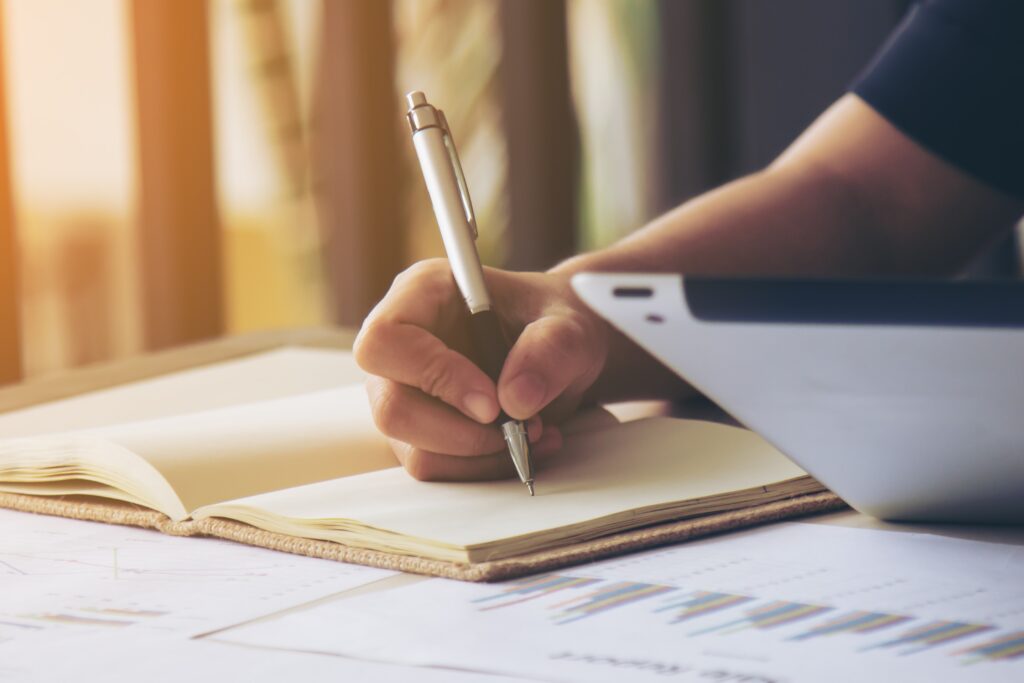 Check out these top content writing agencies in India (2022).
1. Pepper Content
About Pepper Content:
Pepper Content is one of the top content writing agencies in India and has one of the widest networks of website content experts and creators. Most importantly, the company has provided its clients with 100% unique content.
The company strives to analyse the target audience in order to connect with them. With excellent content and guaranteed SEO techniques, the company's content creators direct steady traffic to your website.
Achievements of the company:
Gained the trust of more than 2500+ businesses.
Above all, it has delivered more than 1 million+ content pieces.
The company has more than 60 content types.
It has also built a strong creator network too.
Pepper Content provides its services to small and growing companies as well as large enterprise companies too!
How to order Content from Pepper Content?
1: Create a brief, stating your necessities and requirements and also by mentioning who your target audience is going to be.
2: Subsequently, the company will then assemble the best-fit writers for your project.
3: Similarly, you can track the progress right from commissioning till delivery of the content on your dashboard.
2. Textuar Communications
About Textuar Communications:
Textuar Communications provides its clients with catchy and captivating content. Likewise, it provides content writing and marketing services as well.
Textuar Communications provide you with end-to-end services from content creation to editing and proofreading.
Above all, it is one of the top content writing agencies in India along with experience across more than 20 content writing services.
Moreover, it also provides cost-effective services.
Textuar Communications analyses the target audience and hence creates content according to their needs and requirements.
Most importantly, Textuar Communications provides its services in Bangalore, Chennai, Mumbai, and Noida.
Contact details:
Get in touch with Textuar Communications via Twitter, Instagram, Facebook, Linkedin, and Pinterest.
Similarly, you can also contact them through their phone number or email id available on their official website.
3. Write Right
About Write Right:
Write Right provides you with reliable and expert content writers who guide their clients to execute their marketing strategies. Similarly, the company grants the full rights to their clients to decide what they want and how they want their content.
Achievements of the company:
Has gained more than 1600 reviews.
It is recognised as one of the top content writing agencies in India.
The agency has more than 6 years of experience.
There are more than 10,000 finished projects with 50+ dedicated writers.
Benefits provided by Write Right:
It provides quality content writing services.
Above all, it provides you with your content before the deadline.
Analyses target audience and work according to the client's requirements.
Services provided by Write Right:
Blog writing and Creative writing.
Ghostwriting.
Website, email and social media writing.
SOP and Resume writing.
Contact details:
Check out their official website for their email id or you can also use the online message portal to directly contact them.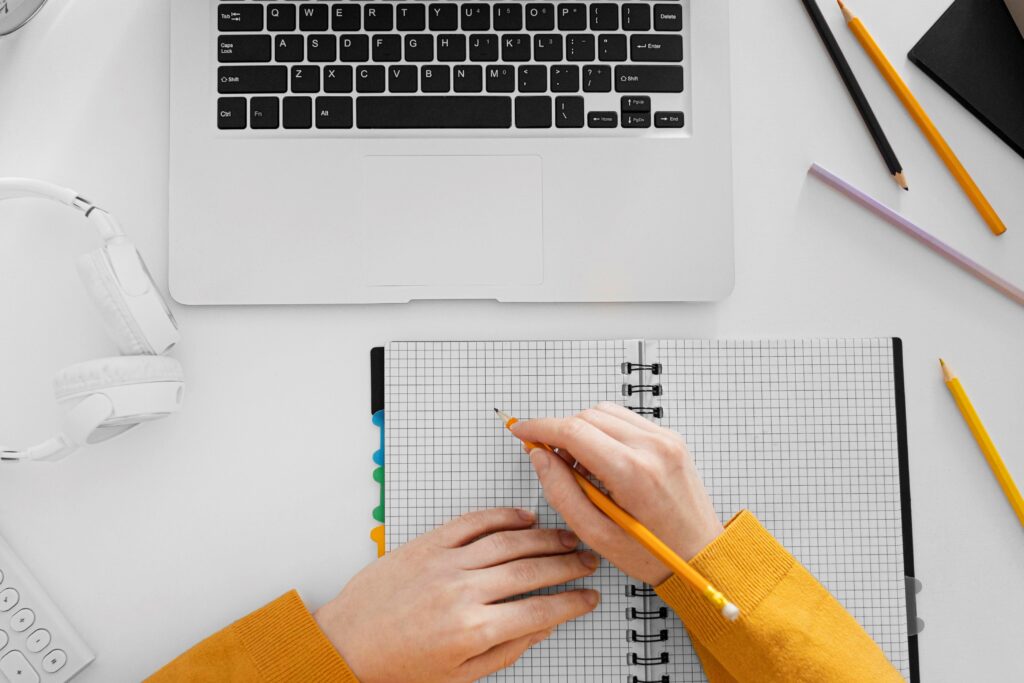 4. Content Whale
About Content Whale:
Content Whale is one of the top content writing agencies in India that provides its clients with the space to express themselves. Subsequently, Content Whale's expert writers try to understand the requirements of their clients in order to create unique content.
Services provided by Content Whale:
Articles and Blog writing.
Website content writing.
Branding content and SOP writing.
Technical and academic writing.
Benefits provided by Content Whale:
Cost-effective services are provided.
Speedy service along with quality content.
Quick results and unique content.
Most importantly, you receive a free writing service if you are disappointed with the previous content or service.
Experts to create your content.
Contact details:
Check out their official website for their phone number or follow them on their social media platform.
5. Inksplore
About Inksplore:
Inksplore strives to deliver engaging and unique content through its services. Therefore, with an expert team of content creators and industry experts, the company tries to meet the requirements of its clients.
Moreover, it provides its services right from small startups to large-scale businesses too.
Services provided by Inksplore:
Blog and copywriting.
Proofreading or editing.
SEO Content writing and ghostwriting.
E-books.
Website and academic writing.
Inksplore tries to first meet the requirements of their clients. After that, the task is allocated to the specific expert who will create the required content.
With thorough research, the content is developed which is unique and engaging. Subsequently, the content is then edited and the final result is presented to the client.
Benefits provided by Inksplore:
One of the top content writing agencies in India and therefore provides quality content.
Superfast delivery of the content.
24/7 customer support.
Expert and dedicated writers.
Cost-effective content.
6. Scatter Content Solutions
About Scatter Content Solutions:
It is a content management service which has created more than 50,000 pieces of content for more than 200 brands.
Scatter Content Solutions focuses on:
Content strategy and marketing consult.
Blog and content creation and management.
Content seeding.
Quality content and digital management.
Social media presence and Contact information:
The company is active on social media platforms as well as other online platforms too. In addition, check out their Facebook, Linkedin and youtube pages for more information.
Similarly, you can visit their official website and contact them through a live chat portal.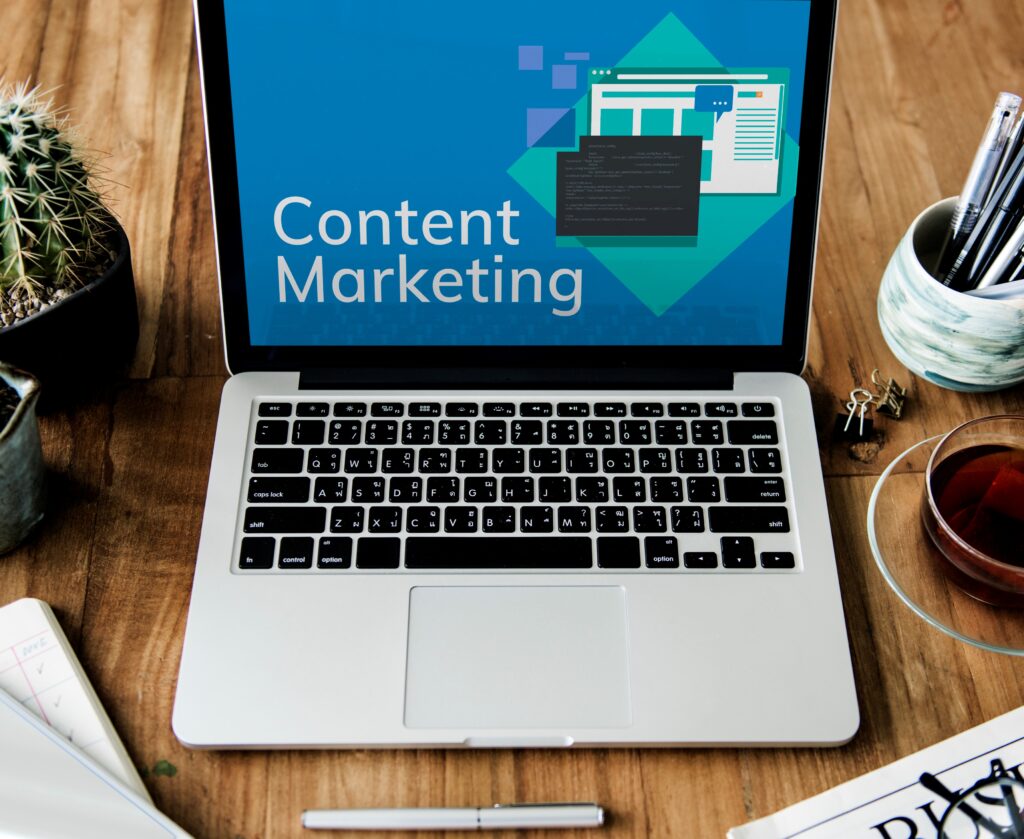 7. Content Euphoria
About Content Euphoria:
It is one of the top content writing agencies in India and similarly provides professional content writing services. Likewise, it focuses on the client's requirements, website and brand.
Moreover, Content Euphoria has more than 8000 global clients with 11000+ projects being delivered.
Academic Services provided by Content Euphoria:
SOP, resume, cover letter writing and letter of recommendation.
University answers and essays.
Scholarship letter and letter of motivation.
Personal statement.
Student visa SOP.
Content writing services provided by Content Euphoria:
Copywriting, Blogs and article writing.
Social media and digital marketing.
SEO Content writing and technical writing.
Linkedin profile, emails, editing and proofreading.
Contact details:
Contact Content Euphoria via phone number / live chat / email / WhatsApp.
8. iContent
About iContent:
It is an online medium where one can build and create original and unique content. Moreover, iContent has a team of expert content writers, efficient digital marketers, advertising experts, web developers and designers too!
Most importantly, the company has more than 10 years of experience. Similarly, it has 1200+ satisfied clients and above all, it has completed 1000+ projects too!
The company has a team of experts who provides the following services:
Content writing and branding.
Web designing and developing.
Search Engine Optimisation, Social Media Marketing, Search Engine Marketing, Pay Per Click.
Social Media Promotion and Online Reputation Management.
Contact details:
You can contact the company through their phone number as well as email available on their official website.
Similarly, check out their Twitter, Facebook and LinkedIn pages for more details.
9. Das Writing Services
About Das Writing services:
Das Writing Services provides its clients with original, catchy and informative content in simple, understandable English.
Das Writing Services strives to create content which can increase traffic to your website and reduce bounce rate. It creates strategically planned and organised content.
Services provided by Das Writing Services:
Web content, SEO articles, Blog writing.
Product description and reviews.
Email writing and creation of content for flyers.
Banners, hoarders and CVs too.
You can also receive a free sample before you take DAS Writing services!
Das Writing Services provides you with the following benefits:
Dedicated and expert content writers.
Thorough editing and proofreading of the content.
100% plagiarism-free content.
Content writing on any given subject or theme.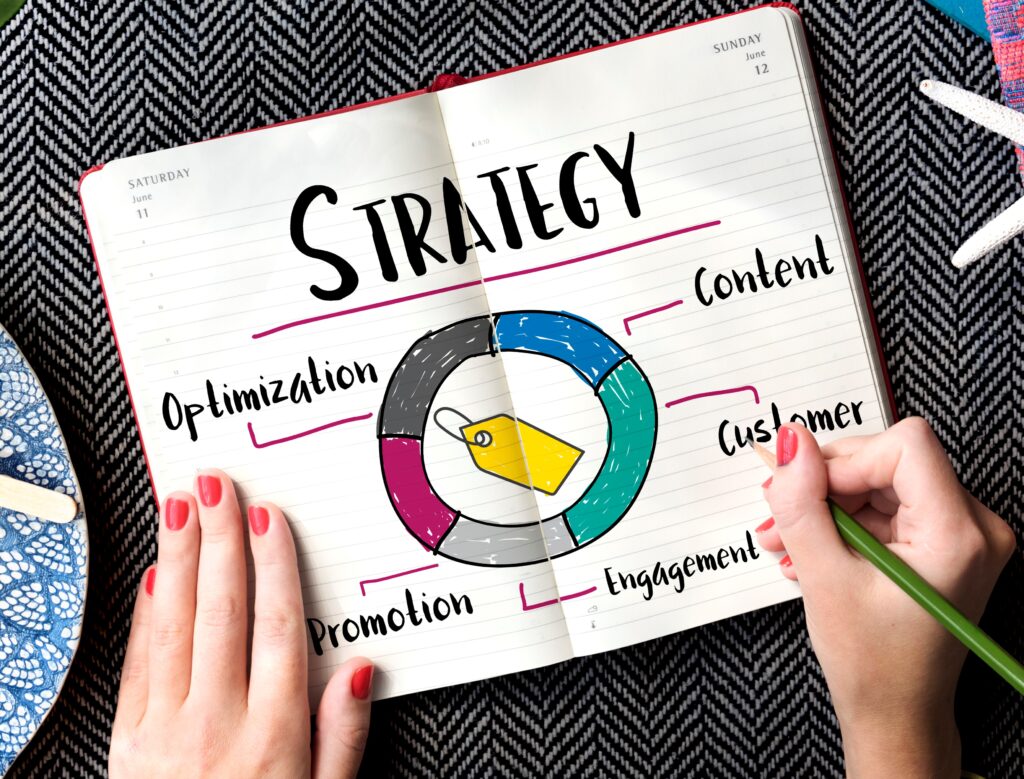 10. Lexi Conn: "The write people"
About Lexi Conn:
Lexi Conn is an expert in content creation and it powers up the digital products and the processes. Moreover, it has been trusted by several renowned companies like Amazon. in, zee5, siemens, TCS ioN etc.
The agency creates unique and relevant content for a number of businesses. Likewise, the content is strategically planned and then carefully executed. Most importantly, Lexi Conn provides plagiarized free and original content to its clients.
Services provided by Lexi Conn:
Blog and Web content writing.
Article Writing.
Product descriptions, E-learning content and social media content.
Emails and content for Business storytelling.
Benefits provided by Lexi Conn:
A well-planned and refined content.
Focus on the subject matter.
Engagement with expert and professional content creators.
On-page SEO.
Contact Details:
Contact Lexi Conn via their email available on their official website or you can submit your query on their online message portal on their website.
Conclusion
Today, content writing services provided by several agencies, are in vogue. Similarly, demand for services like blogs, articles, web, social media, resume writing etc. are in considerable demand. There is an increase in competition to achieve more traffic and attention to your content. Therefore, it is necessary to come up with a piece of content which is not only original but also eyecatching and comprehensible for people to read.
As a result, to turn every company's dream come true, the content writing agencies run to their aid to provide them with the best content writing services that they own.
Moreover, content writing agencies strive to provide 100% original and plagiarised free content to their clients. Therefore, these agencies definitely try their best to meet the requirements of their clients. The above list of the top content writing agencies in India will definitely help you choose the best agency according to your requirement!
Frequently Asked Questions:
Q.1) Does the content writing agency provide original content?
Ans. Yes, definitely. The content writing agency will definitely provide you with unique, 100% original and plagiarized-free content. 

Q.2) How does a content writing agency help?
Ans. The content writing agencies will help their clients in meeting their marketing requirements by creating original content. With a team of experts, the agency will write, edit, and proofread the content to provide you with the piece of content that you desire. 

Q.3) How can I be a part of the content writing team?
Ans. There are many content writing agencies that hire expert designers, web content writers, editors, content creators etc. If you are interested to work with any of the content writing agencies then you can contact them through their email id available on their official website. 

Q.4) What are the fees of these content writing services?
Ans. Most of the agencies provide their services to small-scale businesses and large-scale enterprises too. There are several cost or price plans according to the client's requirements and budget. 

One can choose the most suitable cost plan and then study the services that the specific plan will offer. Most of the time, the content writing agencies will provide you with cost-effective services too.