Introduction
EMT which stands for Emergency Medical Technician is a very noble profession and is not easy.
As the title suggests, an EMT is usually needed during an emergency. The job of an EMT is to provide immediate medical assistance to a patient till the doctor is available. They are medically trained to take prompt action with efficiency during an event of a medical emergency like an accident, casualties caused by natural disasters, heart attack, strokes, etc. To become an EMT, one needs to have a sense of commitment, vigilance, and the ability to work under pressure and odd hours.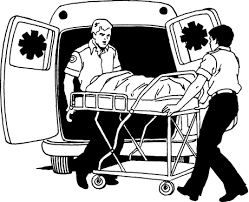 There is an immense demand for EMTs especially after COVID when the health care providers had to be on their toes. Not only this, but overall also the healthcare industry has shown immense growth and development. The EMTs mostly have to work in an ambulance. To deal with the medical exigencies, there are courses to become an Emergency Medical Technician, which trains students on life support techniques, wound treatment, handling emergencies, etc.
Let us learn about the top 10 EMT courses in Delhi available for individuals aspiring to become EMTs.
Henry Harvin is a well-recognized training institute based in the US and Delhi. It has a presence in more than 97 countries and is among the top 100 Edtech companies in India.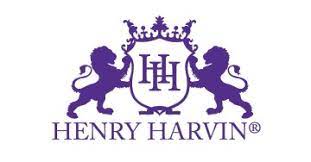 Henry Harvin provides a variety of courses in multiple fields like Management, Data Science, Artificial intelligence, Writing, Medical support, Accounts, and others. It conducts training programs on online and offline mode (only in Delhi) and also provides corporate training.
The EMT course is also available at Henry Harvin. It is designed to develop the skills required during a medical emergency. This course is open to students from any background and is imparted as classroom training.
Below are the course benefit of doing the EMT course from Henry Harvin;
NSDC Curriculum – Integrated curriculum crafted by industry experts as per the NSDC syllabus.
100% Practical training – trains on the basic concepts of anatomy and physiology. Has the famous GCAO methodology, Simulation sessions, and case studies for a more practical approach.
Gold Membership Benefits – Access to the Learning Management System, Free Boot camp sessions, webinars, etc.
Placement and Job support – Tie-up with more than 500 hospitals and healthcare centers for placement of its students
Internship – Internship opportunity for more practical exposure.
You will gain knowledge about the following aspects of emergency medical support;
Anatomy and Physiology
Medical terminology and medical ethics.
Infection control and biomedical waste management
Patient communication and patient assessment
Trauma Care Emergency
Provide emergency medical support to the patients
Transferring of patients in critical condition to a medical facility.
Takeaways from the EMT course from Henry Harvin;
6 months of interactive classroom sessions
Become a Certified Emergency Medical Technician
Learn from the highly qualified and richly experienced faculty
Brush-up sessions every month for one year.
2. Institute of Paramedical Science and Management
Institute of Paramedical Science and Management also known as IPSM, is a reputed training institute known for providing training in paramedical courses and hotel management courses. Located in Delhi, IPSM is managed by The Intellectual Society of India and provides Government affiliated courses. It offers advanced courses to enrich the students with the most updated curriculum and knowledge base.
There are several courses offered by IPSM in the paramedical stream and it is one of the best institutes that provides EMT courses in Delhi.
Let's have a look at the learning benefits of the EMT course which is offered in form of a Diploma in Emergency Medical Technician (DEMT), from IPSM;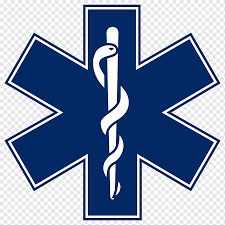 Job oriented courses
The fees of the courses are quite affordable.
Practical education with an internship at hospitals and other healthcare centers
Regular seminars
Modern state of art laboratories
Complimentary personality development sessions for students
Tie-ups with top medical and paramedical organizations for placement assistance.
Well-equipped and updated library
The eligibility to enroll for the DEMT at IPSM is 10+2 and the duration is 12 to 18 months depending on the batch chosen.
3. Virohan Institute of Health & Management Sciences
Virohan is a leading training institute providing courses in the health care and paramedics departments.
Virohan is a growing academy and currently has 13 branches across the country and 2 of them are in Delhi. It offers various courses like EMT, Medical Laboratory Technician, OT Technician, Radiology Technician, and Hospital administration.
Below are the key features of associating with VIrohan for your training needs;
Engaging and interesting classroom sessions.
Advanced education techniques with fully automated content on its learning app.
Industry leaders and medical experts as the faculty.
Mentorship through guest lectures.
Focus on a practical approach through hospital visits for exposure to the latest machines & technology.
Placement assistance

The course curriculum of the EMT course at Virohan consists of the following topics;
Medical terminology
Patient assessment
First-aid care
Infection control
Laws and ethics in the medical industry
Medical emergencies
Trauma care emergency
4. Smart Academy
A child of Tech Mahindra Foundation, Smart Academy is one of the top institutes in Delhi imparting education in the paramedical department. It is a widely growing academy that already has 86 branches in 11 cities.
Started in 2006, Smart Academy is known for its quality training and world-class infrastructure. It has the state of art facilities in fully automated labs. Smart Academy has well-equipped hospital-like rooms like an operation theatre, dialysis center, X-ray lab, an ambulance, etc. to give real-time exposure to the students.
Smart Academy provides programs in different areas like health care, Digital technology, Logistics, and other programs.
It also provides EMT programs with an exhaustive curriculum that includes the below-mentioned topics;
Responding to emergency calls
Patient triage
Managing patients with allergy, poisoning, or overdose of a medicine
Take immediate care of bleeding, shock, burns, head injuries, and other serious injuries.
Manage patients of any age including infants and old-aged people.
Handle respiratory, cardiovascular, gynecological, and other emergencies.
Collect and record the health information of the patient.
The eligibility for the EMT course at Smart Academy is 10+2, the minimum age is 18 years, and the duration of the course is 12 months.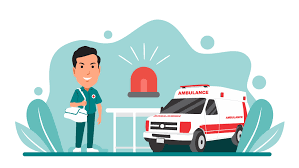 5. Delhi Skill and Entrepreneurship University(DSEU)
The Delhi Skill and Entrepreneurship University(DSEU) was formed by the Government of Delhi to upskill the students with a world-class education and help to get desirable jobs and also encourage the youth to take up entrepreneurship as a career.
Based on the ideologies of Mahatma Gandhi and Vinoba Bhave, DSEU aims at encouraging the application of hand, head, and heart for having a balanced living and engagement in learning.
DSEU offers several training programs in different fields like management, technical, beauty and wellness, architecture, engineering, and many more courses.
DESU in collaboration with Apollo Medskills provides the EMT course at the graduate level.
It offers B.Sc. in Emergency Medical Technology and is three years program with 12 months of internship.
Below are some learning benefits of the EMT course from DSEU;
A detailed course curriculum widely spread over two years of teaching
Highly experienced and industry expert trainers
1-year internship at a leading healthcare center.
One-month biology bridge course to teach students, the basics of human biology.
Placement assistance
6. Cradle Institute of Paramedical Sciences (CIPS)
The Cradle Institute of Paramedical Sciences is a non-profit organization formed in 2006 and is located in New Delhi. CIPS provides paramedical courses that are recognized by the Government of NCT of Delhi.
The institute provides comprehensive and practical training. It has well-equipped laboratories with highly advanced machines ensuring students have hands-on experience. Moreover, the CIPS campus is situated near many reputed hospitals which help in giving the paramedical students in getting a realistic exposure.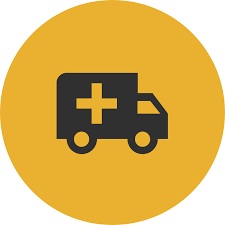 Some takeaways from doing the EMT course from CIPS are;
Unique Teaching methodology – with audio/visual sessions, project-based modules, and presentations by the students.
Personality development and Soft skills – Special sessions for the students in personal grooming, communication, personal hygiene, soft skills, etc. These trainings help students in boosting their confidence and personal growth.
Placement assistance – CIPS provides 100% placement support to its students through a centralized training and placement cell.
Practical orientation – practical studies on the latest equipment and personal visits to the healthcare centers.
Extra-curricular activities – The CIPS campus provides a lot of extra-curricular activities to its students apart from the regular training. Interestingly, students are encouraged to showcase their special talents and skills. Therefore it makes it a healthy and fun-loving environment for the students and they have a 'fun with learning' atmosphere.
Certificate on completion
7. Star Edu Education & Training Institute.
Star Edu is an emerging training institute offering training in the healthcare sector situated in New Delhi. With an aim of providing training of international standard and excellence, Star Edu has been in the industry for the last 8 years.
It has a unique training methodology with highly qualified faculty, extensive curriculum, assignments, and assessments.
Star Edu is one of the top training centers that provide EMT courses in Delhi to aspiring students. The duration of the course is 3 months and the eligibility is 10+2 in Science.
Let us note some learning benefits of the EMT Certification program from Star Edu;
Studying and working on the modern infrastructure and advanced technologies
Industry experts and skilled faculty
Students work with experienced doctors.
Placement support
Certificate on course completion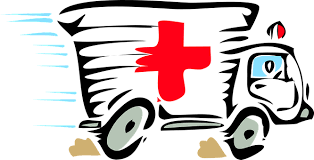 The EMT program consists of the following topics;
Training the students to respond to emergency calls
Effective management of patients suffering from allergic reactions
How to manage bleeding, burns, and trauma.
Managing the infants and neonates very efficiently
Performing CPR on patients with respiratory emergency
8. DPMI Vocational Institute
The DPMI Vocational Institute is based in Delhi and is backed by the PMTS of India. DPMI aims at promoting education in various sectors like Paramedical health, Hotel management, Tourism, Veterinary Sciences, etc.
DPMI is into existence for 25 years and provides quality education with advanced programs to its students. It has several branches in various states of India.
At DPMI, the training technique is an amalgamation of a comprehensive syllabus, case studies, and field studies that focus on both theoretical and practical aspects of studies. Interestingly, the campuses have fully equipped customized and modern laboratories for respective courses for eg. the Radiology lab for courses related to Radiology, sample bedroom, kitchen, and front office for the Hotel management students, Newsroom, and news shooting studios for Journalism and Mass Communication students.
DPMI offers a Certificate course in Medical Emergency Technology. The eligibility to enroll for the course is 10th class and the duration is 1 year.
Below are the benefits of learning the EMT course from DPMI;
Well-qualified and experienced trainers
Opportunity to study in a dynamic environment of technical assistance, comprehensive syllabus, and enriching experience.
Customized and fully equipped laboratories for the best possible practical training.
Access to the library
Interesting training sessions with audio-visual clips and animations and presentations.
Special sessions on personality development, grooming, and extra-curricular activities to boost the confidence of the students
Career support – personal counseling related to career and training on interview grooming.
9. GD Goenka Healthcare
GD Goenka group is a big name in the education industry and one of the largest education groups in the country. It holds several schools and universities right from pre-schools to post-graduate colleges. Established in 1982, the group has hundreds of branches spread across India.

The GD Goenka Healthcare is an initiative by the Goenka group to provide world-class training in the field of health and wellness.
It is one of the best training institutes you will find in Delhi with a huge campus and high-end infrastructure.
GD Goenka Healthcare offers two courses for EMTs, a certificate course and a diploma course.
Let us have a look at both the course details;
1. Certificate in EMT – Basic: Below are the course contents of the certificate course;
Knowledge of the EMS system
Basic life support
Vital Signs
Airway Management
EMS communication & documentation
Patient assessment
Medical and Trauma emergencies
Ambulance operations
The other course highlights are;
Eligibility – 10+2
Duration – 8 months
Clinical Internship
A balanced combination of theory and practical training.
Comprehensive lab work to achieve satisfactory competency.
Placement support
Certificate on course completion
2. Diploma in EMT – Paramedic: below are the course content of the diploma course;
EMT preparatory
Basic and Advanced life support
Vital Signs
Advanced ventilation and airway management
EMS communication and documentation
Advanced patient assessment
Ambulance operations
The other course highlights are;
Eligibility – 10+2
Duration – 2 years
Internship
A balance of theory and practical training.
Comprehensive lab work to achieve satisfactory competency.
Placement support
Certificate on course completion
10. All India Council For Vocational and Paramedical Science (AICVPS)
Based in Delhi, AICVPS was established with the objective to minimize the shortage of well-trained paramedic professionals. However, AICVPS provides vocational courses in other fields also like IT, Agriculture, Fire Safety, Veterinary, wellness, and others. These courses can be taken up by students after their 10th or 12th.
AICVPS has a presence all over India through its 450 franchises. Its main focus is to provide vocational courses from basic to advanced levels to the youth of the country and thereby ensuring a better future for them.
There are EMT courses available at the AICVPS with different eligibility and course duration. Below is the list of different EMT courses;
1. Certificate in Emergency Medical Services
Eligibility- 10th class
Duration – 24 months
Course fee – INR 22000
2. Certificate in Emergency Medical Services
Eligibility – 12th class
Duration – 12 months
Course fee – INR 28000
3. Diploma in Emergency Medical Technology
Eligibility- 12th class
Duration – 24 months
Course fee – INR 42000
Conclusion
We saw in this article the importance and the increasing demand for an Emergency Medical Technician.
Many institutes are providing EMT courses in Delhi and students have a pool to choose from. We need a lot of youth from our society to come forward and serve the people with this noble job. Moreover, it is equally important to have the right and most advanced form of training for a job as critical as that of an Emergency Medical Technician.
FAQs
Q1. What is the basic qualification to do an EMT course?
A1. The basic qualification to do an EMT course depends on the course if it's a basic or an advanced course and also on the training institute.
Normally training institutes ask for minimum eligibility of 12th for an EMT course, however, there are also academies that require minimum eligibility of 10th.
Some institutes provide multiple EMT courses for both 10th passed students and 12th passed students.
Also, you need to have science as your stream.
Q2. What is the salary range of an EMT?
A2. The salary range of an EMT who is a fresher range between 10k to 20k. As you gain more experience, you can earn up to 50k as well.
Q3. Do you require to work in shifts in an EMT's job?
A3. As the title of the job suggests, 'emergency', those who opt for this career need to be ready to be available at any time of the day, be it night or early mornings. As an emergency is not planned, an EMT may be called at any odd hour.
Q4. Can I do an EMT course online?
A4. Even if an EMT course is available online, it is not advisable to do it online as the job is very critical and since you need to deal with a person actually, then it is necessary to have all the training in classrooms with all the practical exposure on a real-time basis. Also, physical class training will enable you to have hands-on experience with the required lab equipment and machines