To understand the difference between SEO copywriting vs. SEO content writing, we must first understand this concept of content marketing as a whole.
So, content marketing is the process of sharing and exchanging information with the goal of attracting clients, converting leads, and engaging people.
For instance, e-mails, website pages, blog articles, videos, press releases, social media posts, and any other marketing campaign are all examples of content. Apart from that, all content has one thing in common: it all comprises words that must be written in a specific way in order to achieve a specific aim.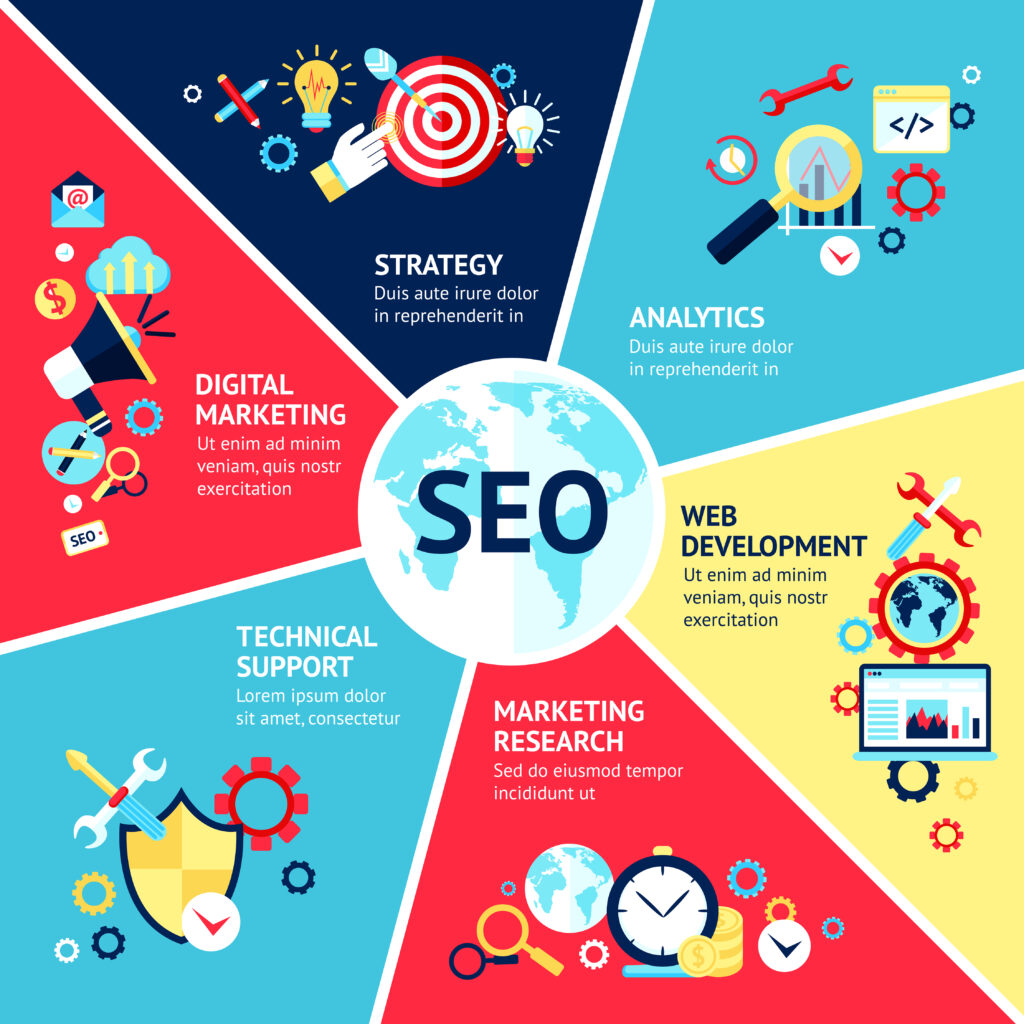 Similarly, confusion can occur here as well. While all of these marketing campaigns require writing, not all deliverables must be written in the same manner.
So, to think of it as a conversation happening in real life. For example, you may tell the same story to two different people, but you probably change the way you tell the first person to the second person (be it from a family member to a close friend). But the same concept applies to content marketing as well. Although your end goal is the same, you're communicating the information in a different manner or driving conversions using a different method.
It is for this reason that copywriting and SEO writing differ so much.
What is SEO Content Writing?
So by beginning the introduction, let's start off by defining what SEO content actually means. Search engine optimization (SEO) is the practice of writing content (message) on a website in order to improve its readability and ranking on the search engine search pages of Google.
Despite the key difference between SEO content writing vs. SEO copywriting and regular content are that you are writing for both search engines (bots) and users. However, which means taking into consideration keywords with search volume, alt tags on images, internal linking, and much more.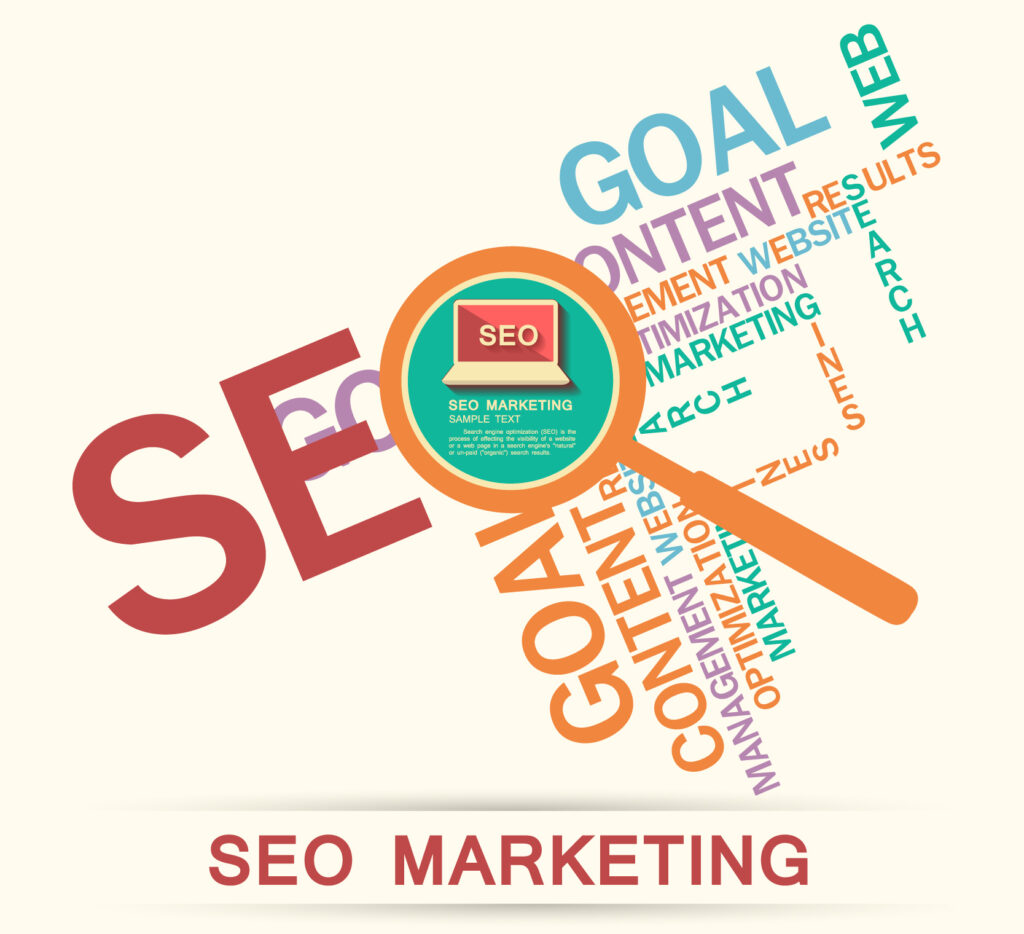 But this is where SEO content plays a key role. Similarly, search engines are looking for useful information that informs, entertains, educates, and/or solves a problem for users.
Similarly, on the internet, to rank a website higher for its position in the search engine, quality content and links play a vital role in it. So, links are like votes, they are determined solely by the number of votes. Whereas a website page rank doesn't depend so much on how many incoming links it has (quantity), but rather on the quality of those links. You and the marketing team need to understand this.
Since the Google Panda and Penguin adjustments, quality has risen to the top of Google's ranking factors.
Some of the requirements required by bots of the internet in order to rank at the best positions:
Content that is easy to read.
Alt tags with relevant images.
Internal and external page linking.
Competitive keywords and frequency.
Header tags.
Keyword phrases.
Meta description.
Title tags.
Website speed.
And more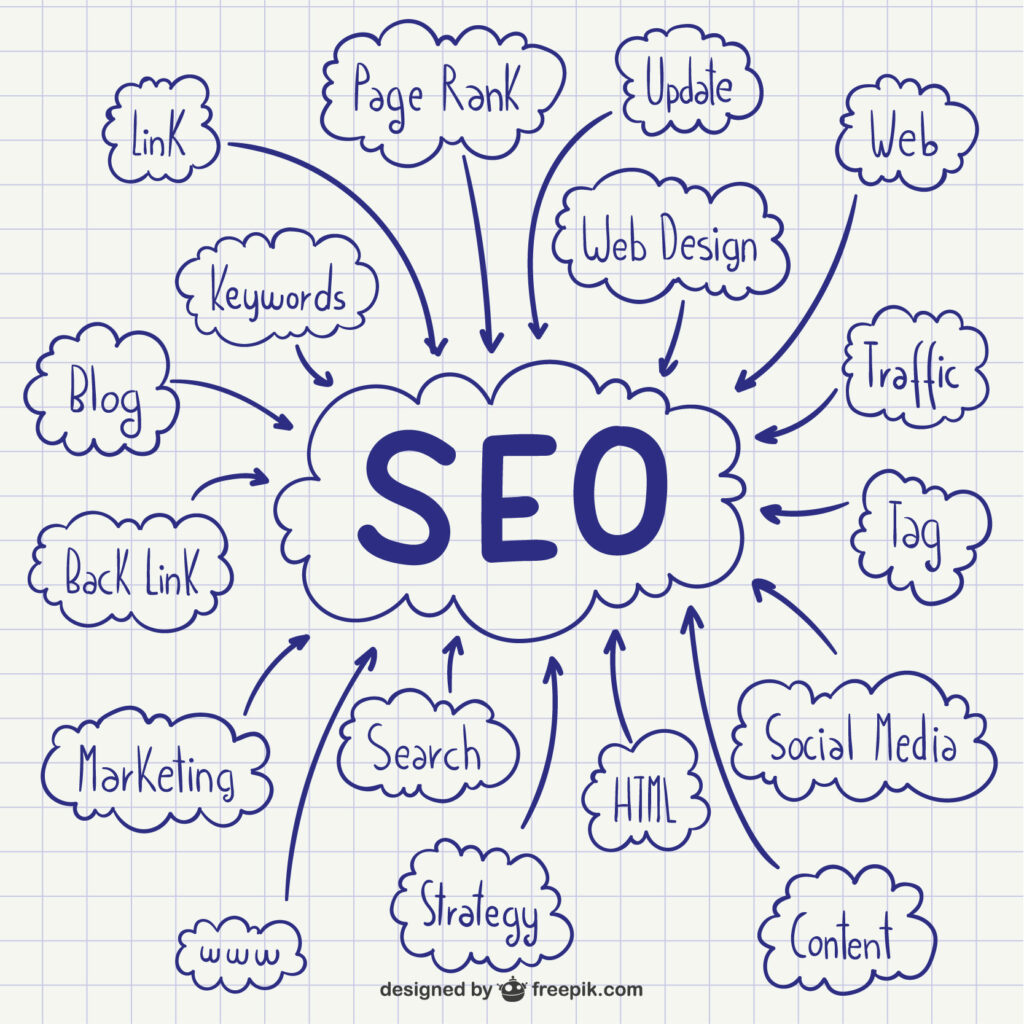 Tips for SEO content writers
1. Write for your audience first
Firstly, this SEO content writing plays an important role in building brand awareness on the internet. Nevertheless, though it may seem easy, so many companies make content for all the wrong reasons. But you are writing content that appeals to the interests of your target audience or answers the audience's questions. So, not all posts need to be about your product or service, but they all should be industry-related. Thus asserting yourself and your company as an expert in your industry by writing SEO-friendly content that is interesting and informative, and do it better than your competition.
2. Improve Readability
Secondly, readability has a direct impact on user engagement metrics, which is one of the most important areas that Google looks into in ranking web pages nowadays. Similarly, in the last Search Ranking Factors Survey by Moz, the reading level was recognized by several experts as a mid-tier ranking signal for page-level keyword-agnostic features. But many things have changed in Google's core algorithm over the last couple of years, and user experience is playing a much bigger role now.
3. Use keyword-rich phrases
Thirdly, the use of relevant keyword phrases in your headlines as well as throughout your content, lets both your readers and the search engines know what your article is about. But, beware of too many keywords, that will not only turn off your readers but can result in search engine penalties for keyword stuffing.
So, to use keywords thoughtfully and sparingly, applying words in the text to a more natural feel. As well as using keywords throughout your post, use blog tags to tag a few relevant keywords per post; most general blogs come with tagging features already integrated.
4. Structure your posts
Fourthly, the contents of your post may be great, but can also be easily lost in an unorganized and inefficient manner of framing the article. So, by breaking the content up into smaller paragraphs with headlines makes it easily readable, which will keep the readers engaged. But, for the search engines, the use of proper tag headlines when tagging such as (H1 for titles, and H2 for subtitles) is important too, to maintain a well-structured article.
5. Include Stats and Quotes from Credible Sources
Lastly, linking out the composed content with highly authoritative sources or websites, serves both users and Google's use to assess, if the information provided by a piece of content is accurate enough. But it is also essential for search engine algorithms, as this content allows them to better understand relationships and associations between topics and web authorization. Similarly, the topical (arrange of topics) relevance of the linked sources can also improve the content's relevance score to their target keywords and ranking as well.
What is SEO Copywriting?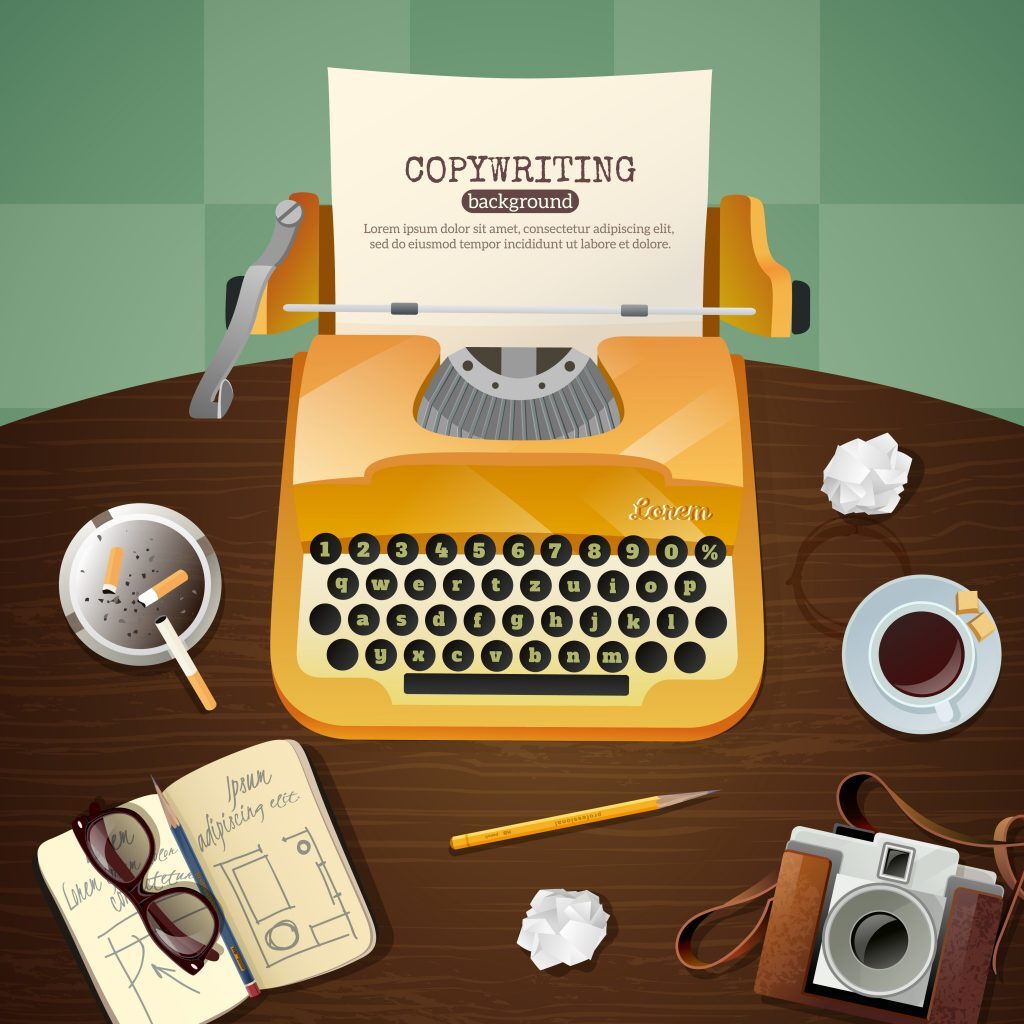 SEO content is created in order to educate users and increase rankings. But the main purpose of copywriting is to take readers to the next step and convert traffic into leads and, eventually, sales.
So, copywriting is about storytelling, making the readers connect with your brand and sell your product or service. As a result, through campaigns on social media, advertisements, email promotions, and the like.
Similarly, SEO copywriting is all about creating useful, compelling, and valuable content that targets specific keywords. So the intention is to spread the content so that it will reach as many people as possible through social media and the like.
Also, SEO copywriting helps you target your customers and solve their specific problems with well-crafted content. Although SEO copywriting vs. SEO content writing are both significant in their own right. But it's crucial to understand the difference between content writing and copywriting because you won't get the same results using both.
Some of the skill set required in SEO copywriting is:
Copywriting is a form of writing where one sells their product through promotional campaigns on social media and other platforms.
However, if you add the term SEO to copywriting, you're focusing on selling your product through search engine platforms like Google.
Also, SEO copywriting is a purposeful type of writing.
SEO copywriting vs. SEO content writing looks better when addressed in a conversational tone.
So SEO copywriters must also be aware of their target audience's viewpoint. This means they should be able to visualize themselves in the readers' mindset of requirements when planning for copywriting.
Tips for SEO Copywriters
To create a masterpiece that boosts sales like crazy, the promising SEO copywriters undertake the following.
Shows prospects more benefits over features
Pushes emotional buttons
Leverages client testimonials
Keeps the copy flowing and nicely readable
Makes the readers feel special
Highlight products at a great value
Implants your authority in their head
When do you need an SEO Content Writer?
The goal of SEO content creation is to create a target audience that enjoys reading your material. But it is also important that the content writer keeps customer satisfaction in mind while drafting innovative content. Similarly, the information should help attract the reader to continue reading the piece.
So Content writing requires a ton of research because the more research, the better it is for keywords. Also, as an SEO content writer, one can write useful content around informational keywords, but don't expect to convert readers into customers, because most of them don't want to buy. Instead, use informational keywords in the content to nurture an audience, engage them and build a brand.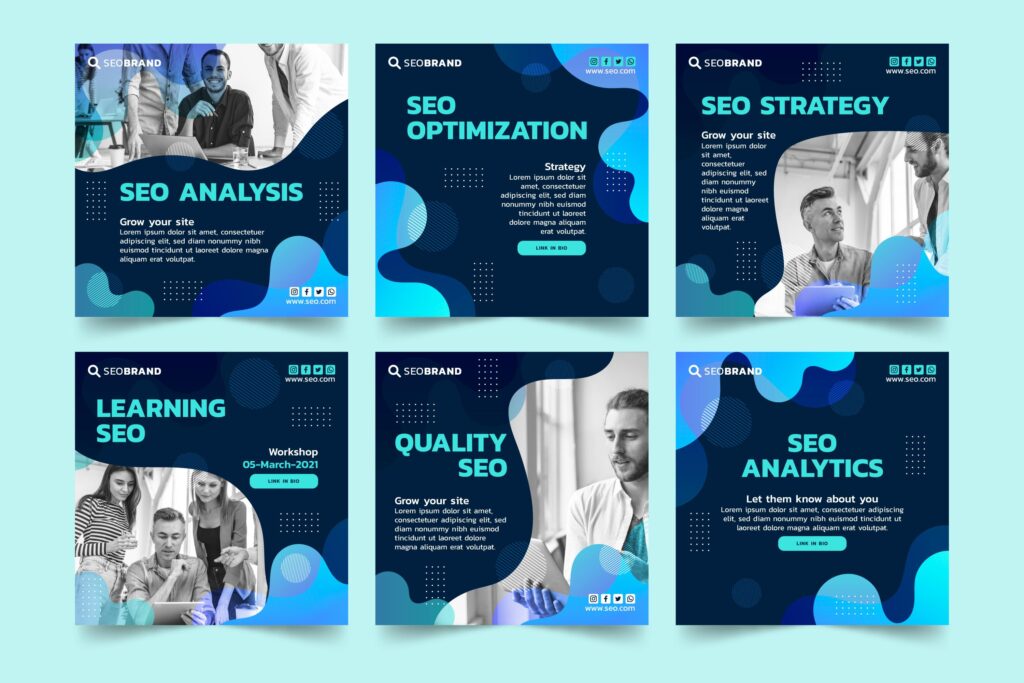 Informational keywords: People search for informational keywords because they want to find useful information without having to pay for it. Besides informational keywords are usually "how-to" in nature.
But not all SEO content writers are restricted to the above projects. Moreover, some might work on social media posts or videos as their preferred genre. But for a website, you will need someone who not just writes well, but is also prepared to do keyword research.
When is the best time to hire a content writer for SEO? When you require the following services, you will be aware of this:
Increasing keyword rankings.
Growing the number of clicks from search engine result pages (SERPs).
Attracting high-authority backlinks.
Directing users to other internal web pages.
Getting customers, subscribers, or opportunities from website visitors.
Content that SEO content writers often manage includes:
Service pages
SEO-friendly blog posts.
SEO-friendly service pages.
Local SEO business content.
PPC landing pages.
Whitepapers.
Link-building content.
Guest posts for SEO.
Web content
Link building content
E-books.
When do you need an SEO Copywriter?
The act of writing text for the purpose of marketing and advertising is defined by Wikipedia as copywriting. However, copywriting, in my opinion, involves more than just "creating text."
But what sets SEO copywriting vs. SEO content writing apart, the only difference is that copywriting converts. As such, it has both a scientific and a creative component. Moreover copywriting is an art because you must be creative to write copy. But the crafting of words must appeal to the buyer's emotion and persuades them to take action.
In addition, copywriting is also a science. However, copywriters must conduct research to understand the problems their target customers face and what drives them to make a purchase.
As a result, you'll want to engage a copywriter that specialized in the type of material you require and understands how to convert that certain traffic.
The purpose and types of projects that copywriters handle are:
Facebook & Instagram ads.
Social media posts.
Email campaigns.
Print marketing materials.
Video scripts.
Sales pages.
Newspaper ads.
Product descriptions.
Product demos.
Brochures
Call-to-action buttons.
So in SEO content writing vs SEO copywriting, SEO copywriters cover a huge area almost all sectors need them.
But to convert readers into buyers, you'll need a professional SEO copywriter for your specific copy type. Eventually, everything is just one google search away.
On the other hand, if your niche is more in the uncommon field, you might find a hard time getting the right one.
But don't worry, though, even in that case you can still work it out. For instance, look for someone doing general copywriting and ask if they have past experience of working in anything similar, or if they can manage to do the necessary research and write for your niche.
SEO Content Writing Vs. SEO Copywriting
Content writing
Understanding of SEO: It goes without saying that an SEO content writer must have a solid understanding of SEO. Although in-depth keyword research may be carried out by an SEO team. Whereas an SEO content writer still needs a comprehensive understanding of Google's algorithms, ranking factors, search intent, and the like.
Up-to-date understanding of SEO best practices: in order to develop an effective article, an SEO content writer must keep up with the newest SEO news and ever-changing Google changes.
Excellent research skills: SEO content writers vs. SEO copywriters, unlike copywriters, content writers must have great research abilities in order to generate quality material on a wide range of themes. Additionally, this is especially necessary for SEO writers, since, as a brand, you must show to Google that you are an industry expert and provide reliable content for your readers. Therefore, they will also need the skills to conduct user intent and SERP analysis, as well as to take a look into secondary keyword research.
Audience research: A skilled SEO writer will be able to create content for a variety of audiences that responds to user intent, tackles specific issues and helps the reader. Furthermore, hiring an SEO content writer who can conduct thorough audience research can guarantee that your material appears in search results for the relevant terms and reaches the proper audience.
Proven success: It could be advisable for the recruiter to request samples from people applying for content writing jobs. However to determine what kind of writing style and approach the applicant can bring to the recruiter's company.
Copy Writing
Excellent writing skills: this one skill is a given, but should never be overlooked without giving effort to refining the skill. However, a copywriter must be able to produce quality content that is well-written and grammatically correct. So typographical errors can make your brand appear inexperienced and turn off your readers.
A consistent tone of voice: Connect your brand with your content. Similarly to develop consistent content across all mediums and connect with your target audience, your tone of voice is crucial. So this could involve the copywriter carrying out audience research themselves and developing new tone of voice guidelines. Hence, the copywriter can also start working with an existing brand and then implement it into their writing.
Creativity: Your website will need a lot of unique information, from advertising to landing page copy. Similarly, hiring an experienced copywriter can take your writing to the next level, and ensure all your content is unique and interesting, even when producing vast amounts.
Open to constructive criticism: this is important, especially working with an agency or freelancer, to ensure that your copywriting completely comprehends your brand message and effectively communicates it to your target audiences. Hence, they must be thick-skinned and able to take suggestions on board to get it perfect.
Flexible writing styles: In order to write for different channels, a copywriter must be able to switch between writing styles. In contrast, writing an inspirational thought-romantic blog is different from writing compelling ad copy.
Key Takeaways
In this article, the final piece of content between SEO content writing vs. SEO copywriting is the "persuasion", towards readers that are – the ability to drive people to make an action. Similarly, this is not a difficult task because many high-quality resources and tools cater to help you can use.
Moreover copywriting is written content to sell a product, service, or idea. So it all begins with selling yourself because you've only got a maximum of 30 seconds to sell yourself and leave people wanting more.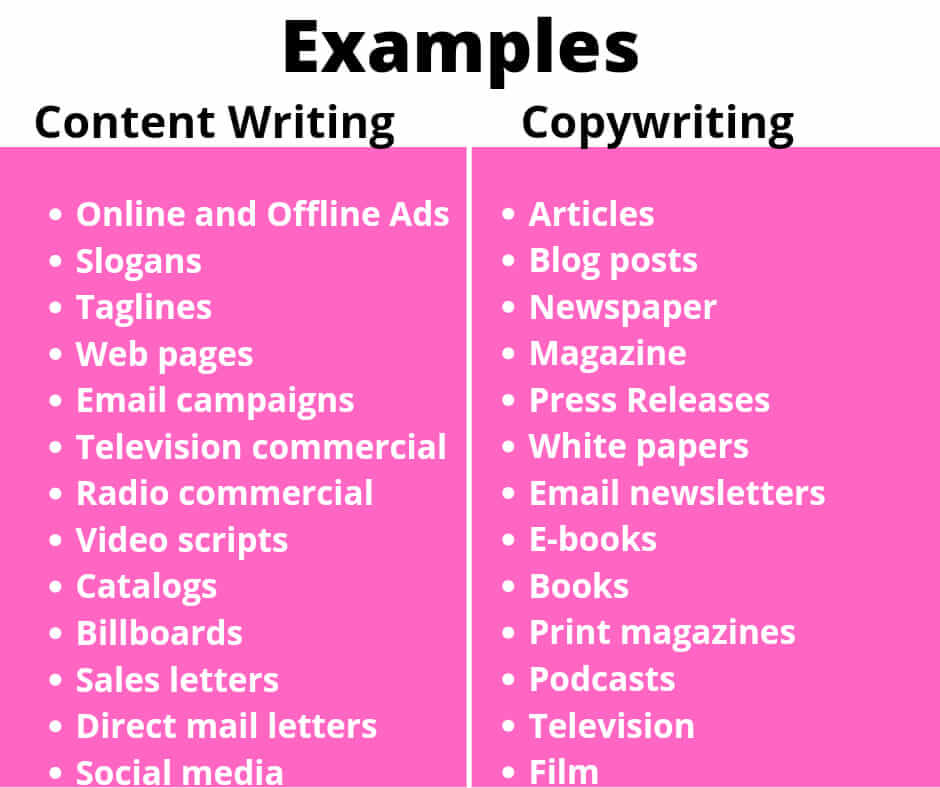 Besides, one of the ways to push people into action is to highlight the key points of your content or topic using bullet points. Before you write blog posts or articles, Vivian Giang suggests making a list of 3 or 4 compelling benefits to cover. Since this is very important, as it also helps you create powerful headlines and paragraphs.
According to Derek Halpern, founder of Social Triggers combines the power of psychology and copywriting to produce compelling content.
Conclusion
SEO content writing vs. SEO copywriting is two distinct concepts that serve separate functions. Similarly, they have one thing in common and that is they both assist you in driving your company to new heights.
But one of the biggest challenges that bloggers and content marketers face is writing content that's optimized for search engines, yet will also appeal to people.
Considering if you want to grow your blog audience, you'll need to become more strategic with your content. The most frequent method for accomplishing this is through SEO copywriting.
Although SEO may appear to be difficult, it is actually quite simple. However, if you understand that writing for people, and not for search engines, is the best way of practice.
To succeed in the online world, one must do more than just "write content." Your content should achieve two objectives:
solve a particular problem
Make a proposal to the customer (customers, clients, prospects, readers, etc.).
Henry Harvin's Content writing course
40 hours session of live online interactive classroom instruction.
Soft Skills, Research, Drafting, Technical Writing, Academic Writing, and other tasks are available.
Internship: Assure that the learnings are put into practice.
Certification
Placement: 100% Placement Guarantee Support for 1-Year post successful completion
Access to tools and techniques, video content, examinations, and more through e-learning
Boot Camps: Regular Boot Camps cover the next 12 Months
Membership: Get 1-Year
Benefits of Henry Harvin Content Writing Courses
Learn to write content types and start earning with online projects
Ability to convert ideas into words that are appealing to readers.
Write professional content according to current industry standards
Improve language fluency required for writing for international clients.
The capacity to use technological expertise to establish basic websites and personal blogs.
Graphic design talents for newsletters, presentations, and logos, among other things.
Improve your ability to recognize possible target audience personalities for your content.
Content Writing Course Curriculum
Language Skills
Internet Skills
Blog, Business, and Marketing Writing
Content Strategy
Technical, blog & Research Writing
Complementary Module 1: Soft Skills Development
Business Communication
Preparation for the Interview
Presentation Skills
Complimentary Module 2: Resume Writing
FAQ's
1. What makes copywriting different from content writing?
A copywriter writes content to persuade readers. Whereas a content writer writes content to educate them. Copywriters end their text with a call to action since they're aiming to sell a product or service.
2. What's the distinction between SEO writing and content writing?
SEO content writers know how to write content that improves search engine ranking without spamming the search engines.
3. Is copywriting or content writing more financially rewarding?
While content writers can certainly make a good living, copywriters are generally paid more. This is because they have a direct impact on an organization's sales and revenue.
4. What is an SEO writer's job description?
An SEO Copywriter creates content that uses search engine optimization techniques to improve a website's search engine rating. To organically boost a website's positioning in a search engine result, SEO Copywriters evaluate keyword density and prominence, tone, style, and readability when writing copy.
5. What is the best type of content for SEO?
Blog Posts with Reliability. It's only natural for a website to have its own blog in a world where content is king.
Infographics.
Videos.
Trending Content.
How-To Guides.
Listical.
Reference:
https://www.henryharvin.com/blog/55-tips-for-seo-content-writing-vs-seo-
https://www.henryharvin.com/blog/best-secrets-of-content-writing-professionals/
https://www.henryharvin.com/blog/write-content-that-outranks-your-competitors-content/
https://www.henryharvin.com/blog/content-writing-roles-and-responsibilities/