There are many fascinating scopes of the Chinese/Mandarin Language in India. Don't just take my words- explore the justifications for why you should study the Chinese Language in India.
China has a booming economy, and it has become a rising global superpower. Learning Mandarin can add extra spice to your career and the international job market.
Learning a new language has many benefits, so first, you must select the language you want to know. Make a list of in-demand and popular languages in the global market and pick the one you feel is easy to learn.
Scope of Chinese/Mandarin Language in India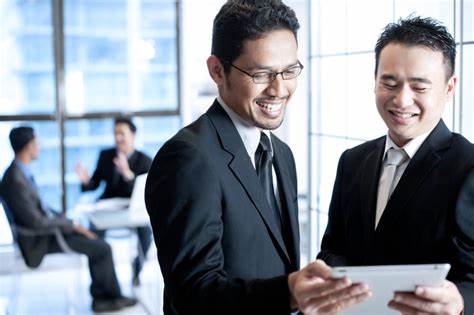 Learning Chinese/Mandarin can add a unique advantage as it enables you to communicate with over one billion people of the world's second-largest economy and superpower country.
It will be the world's following language in the future.
Business travel and trade are spreading like an ocean wave across the world. So learning Chinese/Mandarin can help you get a better job in the international market and in India.
Moreover, knowing the language will aid you in travelling to China and Chinese-speaking Asian regions.
A career as a Chinese/ Mandarin Language teacher in India
Learning Chinese/Mandarin will give you the potential to enhance your career graph in the competitive global marketplace. Furthermore, more and more youngsters are taking up admission to the institution to learn this language.
So the demand for Chinese/Mandarin teachers is skyrocketing.
The number of students will increase daily, so the trainers' demand will also rise. Chinese/ Mandarin teachers have scope in the many companies, educational institutions, colleges and universities and schools in India.
Career as a Chinese/Mandarin Language Interpreter
The study suggests that Indians can speak better Chinese than the European language. It is because Chinese/ Mandarin is a tonal language, and Indians are experts in it.
However, Indians who know the Chinese/Mandarin language get a recommendation for an Interpreter role in a company. Besides, you can work in several Chinese companies also.
One can find jobs in the Indian embassy if you are proficient in Chinese/Mandarin. A career as an Interpreter can be very productive.
Chinese/Mandarin Language Translator
You can get paid to translate or transcribe documents written in Chinese into English or Indian languages, Or the case can be vice versa.
Most of the companies in India trade with China for raw materials, manufacturing and other services. Examples- companies related to electronics and power, manufacturing, infrastructures etc.
These companies need someone who can translate the end-to-end business deals for better communications and transparency. These business documents are crucial for both countries.
Furthermore, you can start your career as a freelance translator. Chinese/Mandarin language experts are very uncommon in India, so knowing it can make you an exceptional one.
Scope in Tourism Industry
After learning Chinese/Mandarin, you can get jobs as a travel guide in both ways. Every year people travel to China and vice versa; as a travel guide, you can breach the gap between the languages and culture of the tourists of both countries.
The travel guide can work in both ways, like you can take a tour with the Chinese groups and visit a different part of India. Again you can travel to China with your Indian tourist visiting China to help them communicate.
As a tourist guide, you can expect a good salary package.
Blogging and Vlogging in Chinese/Mandarine Language.
Many Chinese people take suggestions from the internet to buy and sell. Millions of people visit the internet to get information on different topics, so becoming a content writer or starting a youtube channel can help you to generate traffic for your website and channel.
You can begin by providing information on a specific topic, places to visit in India, products and many more. Research the case that you think Chinese people will be interested in knowing.
Moreover, you can start your channel to teach the Mandarin language to people.
Career as a Multimedia director and professional
Recently, Indian movies have been quite popular in China. Bollywood movies are dubbed and sold in the Chinese language.
The multimedia industry is interested in hiring employees proficient in Chinese/Mandarin. The professionals can support them in dubbing the process; apart from this, they can help proofread and edit the movie.
Professionals can also contribute to the translation department of the particular movie team before their final outputs.
Opportunities to work in International agencies and NGOs
Many international agencies like the World Bank, IMF, etc., need Chinese speakers in a different departments.
Some NGOs and Indian companies with global footprints hire Chinese-speaking employees to deal with China's business and people.
Job opportunities in KPO and BPO after learning Chinese/Mandarin Language.
China has a growing market, so every country has business relations with it. The majority of Chinese people don't speak English. So companies look forward to hiring someone who can speak English and Chinese.
Knowing Chinese and English can help you get jobs in BPO and KPO sectors. Since the Chinese don't speak English, you can quickly get jobs in India to deal with a business transactions.
Many Companies hire on Chinese knowing people on a contractual basis to work with the Chinese company. These companies require Chinese experts as sales representatives, IT personnel and many others.
Cross border business
China is home to a business opportunity for the global market. Chinese products are imported and sold in the Indian or other countries markets. Knowing Chinese/Mandarin can help you build trust and bonds with Chinese people. Moreover, it helps in smooth business transactions, payments etc.
Bottom Line
Chinese/Mandarin Language is presumed to be a tricky tongue to learn, but it's a beautiful language. It can be pretty challenging to learn with different tones and meanings.
Mandarine grammar is not complicated; once you start learning this language, in a few months, you can master the language.
China is the second largest and wealthiest economy in the globe. By learning Mandarin/Chinese, you can open your door to opportunities for career growth in Indian and abroad markets.
Learn Mandarin/Chinese to make yourself stand out from others.
FAQs