Why medical billing course?
Medical billing course completion and clearing the certified exam make you a professional medical biller. There are many online and offline institutes that prepare you for the exam and train you to be a professional. In the medical billing course, you will learn in detail about the human anatomy, physiology, health insurance and claim processing. The course curriculum should also cover medical terminology, legal and regulatory issues, and reimbursement methodologies.
The healthcare industry is booming in India with increasing healthcare awareness, lifestyle, and increasing access to insurance. And the growing changes in insurance regulations and advancements in technology demand a growing need for professional medical billers.
Medical billing is one of the most demanding jobs currently and the healthcare providers mainly depend on the professionals for the work to be done. It is unlike a normal billing job which requires a certified program to become a medical biller as you will be handling the crucial information about the patient's treatment database and preparing the bill which will be forwarded to the insurance company thus the role of the medical biller is to act as a bridge between the health care provider, the patient, and the payer.
Here we are going to discuss the Top 12 medical billing courses in Mumbai, which includes both online and offline courses.
1. Henry Harvin

Henry Harvin has been awarded as the best corporate training platform. Trained 300000+ students across various courses and conduct 5000+ online classes every month. Henry Harvin has 500+ award-winning trainers and also ranks among the top 100 Edtech companies in India.
Henry Harvin Medical Academy has been set up with an objective to upskill the in-demand medical skill-set and current technology in the medical field. It offers medical courses, training, and certifications. Their main aim is to generate 50000 medical professionals and thus Henry Harvin tops the list of the best courses available in the medical field.
Henry Harvin provides Medical billing courses in Mumbai. To become an expert in all aspects of Medical terminology, including anatomy, diseases, procedures, diagnostic tools, tests, and treatments.
Master important aspects such as
They also guide the students for the Certified Professional Biller (CPB) Exam.
Learn from the industry experts with 10+ years of work experience who have delivered 210+ lectures and are currently impaneled as domain experts with Henry Harvin Medical Academy.
Why consider Henry Harvin Medical billing course in Mumbai
Henry Harvin provides a 9-in-1medical course that includes:
Training session with 80 Hours of Live Online Interactive classes.
Projects in the medical billing fields of HCPCS, ICD-10 CM, CPT
Internship assistance to gain experiential knowledge
Hallmark Certification of Certified Professional Biller
100% Placement
Access to the Tools and techniques, video content, and assessments. ·
Regular Bootcamps for 1 year
Access to #AskHenry Hackathons and Competitions
Gold Membership of Henry Harvin Medical Academy
Apart from the above points, why should you consider Henry Harvin among the medical billing course in Mumbai for learning and career benefits?
Learn in detail the healthcare from a medical billing perspective
Extensive knowledge of medical words and such as eponyms, acronyms, homophones, and antonyms ·
Understand the importance of documentation of medical records ·
To be able to use the three important coding ·
How to deal with the confidentiality of the medical records
A thorough knowledge of the legal regulatory considerations of healthcare reimbursements.
You will also be able to access the recorded sessions for future reference or in case you miss attending the live classes.
Hired by the top industry leaders in healthcare.
Medical billers with CPB certification are in increasing demand.
Attract the employers with the course completion certificate of the Medical billing training course.
Advance your profile with technical and personal development.
Fee structure of Henry Harvin
The total program fee for the Medical Billing course is Rs 89000 /- which includes
24*7 Lifetime support and access
Access to 5+ soft skills courses
1-year Gold Membership
12+ Bootcamps sessions
Henry Harvin also provides a no-cost EMI option starting at Rs 9889/-
Henry Harvin Medical billing training courses are available in 27+ cities in India, which also includes some major cities like
Bangalore
Chennai
Delhi
Hyderabad
Kolkata
Other courses available at Henry Harvin are
2. Odyssey Informatics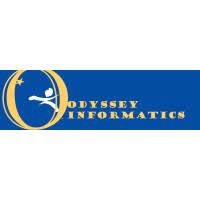 Odyssey Informatics is one of the pioneers in the medical billing course in Mumbai. They started the online training also especially catering to American students. The success rate of 100% in clearing the certified exam. They are specialized in training and that's the core. They have 20 years of experience in medical transcription.
Why consider Odyssey Informatics for Medical billing course in Mumbai
They provide structured online training for medical billers
Prepares the students for the AAPC s CBP exam
Boosts the confidence to start a career as a medical biller ·
They also offer a flexible self-paced course for the convenience of students.
Training that covers human anatomy and medical terminology for non-medical students.
100% placement upon clearing the certification exam.
Fee structure
The total duration for the course is 4 months and the total fees to be paid is Rs 40000/- which includes:
CPC exam preparation
Medical coding
Medical Billing
Human Anatomy and Medical Terminology
Other cities where Odyssey Informatics Medical billing course is available
New Delhi
Noida
They also provide classroom training in the US, UK, and Dubai
3. MedPro American health care solutions

Med Pro American Health Care Solutions is a well-established training institute that provides comprehensive training to students at an affordable cost. They have well-experienced trainers and certified professionals. Med Pro is one of the top medical billing trainers with USA certification.
Why consider Med Pro for the medical billing course in Mumbai
Flexible training schedule which is accessible by all trainees.
Both online and offline classes are available
14+ years of excellence and trained more than 400+ students
Students have 24*7 support via chat and call
Queries are addressed instantly
Placement assistance
Cities where Med Pro America Medical Billing training is available
4. Resolve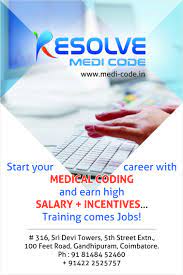 Resolve offers medical billing courses in Mumbai. The training institute aims to provide all your examination requirements and be by your side at all stages of predictable and unpredicted events and provide you with solutions. The main aim of Resolve is to improve health outcomes, drive innovation and enhance efficiencies.
Why Resolve medical billing course
Medical billing and medical coding certification are provided.
Both online and in Classroom Training.
Unlimited Mock question papers for practice sessions and 15 days of free examination training.
Placement Assistance is provided to All Certified Candidates after Successful Completion of the training program.
RESOLVE MEDICO Certified Candidates are placed in Leading US Healthcare MNCs across the country & Abroad.
Training completely focused on AAPC.
AAPC / AHIMA Trained Instructor
24/7 Access to all files
Study materials provided
Duration of the course
160 hours of both online and classroom training provided with all study materials.
Cities where Resolve is operated
Chennai
Bangalore
New Delhi
5. Medesun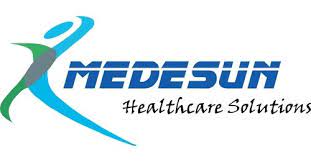 Medesun provides efficient and effective Medical Billing Training. The Mission is to provide affordable and quality education and to create efficient manpower to face the challenges. Medesun offers certification training to help students acquire applicable, real-world knowledge and skills in their field of interest.
Medesun Medical Billing training program provides you with the training and practical experience and the necessary skills to work as a medical billing professional. Instructors with Real-time experience and Certified in the field.
Why choose Medesun for doing a medical billing course in Mumbai
Prepares you for advancement opportunities
Industry Renowned Training
Affordable
Personal Student & post-training Support
Exam boot camps ·
100% job-oriented and Certification-oriented training
Practice questions and answers with rationale
Course Completion certificate
Job-oriented sample files are provided
Course Duration and Fee structure
The comprehensive Medical Coding and Billing course can be enrolled anytime throughout the year. The duration of the course is 2 – 3 months and the class recordings can be accessed 24/7.
The total fee structure is Rs 25000/-
6. CIGMA

CIGMA provides well-trained certified training professionals and experienced medical billers committed to a high standard of integrity in medical billing training. Dedicated to helping students improve their lives through affordable, real-world medical billing education that prepares them for careers in specific fields.
Why consider CIGMA for the medical billing course in Mumbai
Corporate member institute of AAPC
Step-by-step well-designed learning process
Employment-focused training
Study materials provided and hands-on practice
50+ employers have recruited CIGMA graduates
Placement assistance
Trained by experienced professionals
Easy access to educational and student supports.
7. Genus Healthcare Solutions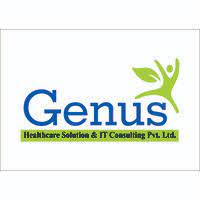 Genus Healthcare solutions have been a part of the healthcare industry for close to two decades. You will be ready for hands-on practice after the completion of the course as it has been designed in a way that it covers the end-to-end process of medical billing.
Why consider Genus healthcare solutions for medical billing course in Mumbai
Hands-on experience for easy adaptability
Billing and documentation training is given
Practice case studies
Accent and voice training by experts
High-end software and technologies
Course details
Duration, of course, depends upon the individual. 6 weeks program with 40 hours for experienced candidates and 120 hours for freshers.
Course completion certificate provided along with placement assistance
8. AAPC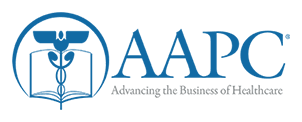 AAPC provides Certified Professional Biller Certification Courses. AAPC's CPB Certification Course will train you for the CPB exam and your career as a medical biller, giving you expertise across the medical billing and reimbursement cycle.
On completing this online medical billing course, you will understand:
Different health plans and reimbursement methodologies
The regulatory considerations involved in healthcare reimbursement and collections
To navigate the process of a medical-based insurance claim, from collecting patient data and claim form to insurance processing and payment posting.
The 3 major code sets (CPT, ICD-10-CM, and HCPCS Level II), how to apply medical necessity standards.
The follow-up process for accounts receivable, including the top denials by insurance carriers along with their appeals process
Why Choose AAPC for Your Medical billing course in Mumbai
AAPC specializes in healthcare business education and has set medical billing standards.
AAPC students are likely to pass their certification exam.
Low cost and come with payment options.
Expert AAPC-certified trainers are available.
Online courses are offered separately in the self-paced format or jointly in an online instructor-led classroom that meets on stated dates.
Duration of the course:
16 weeks
1.5 hours per week for one on one with the instructor
9. Medical Billing course.com

The Medical Billing course.com provides online courses and certifications, and they state the success rate of thousands of graduates placed in MNCs.
The courses are self-paced and affordable; they also provide job placements. It also offers recognized CMBP certificates to the graduates.
10. Azimuth Software India Private Limited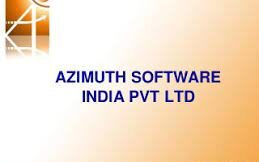 Azimuth Medical Billing is an online course with US-certified trainers. It is a monthly e-learning course based on American standards. After the completion of the medical billing course, you have an opportunity to be placed with the company or other medical billing company of your choice
11. Tech Mahindra smart academy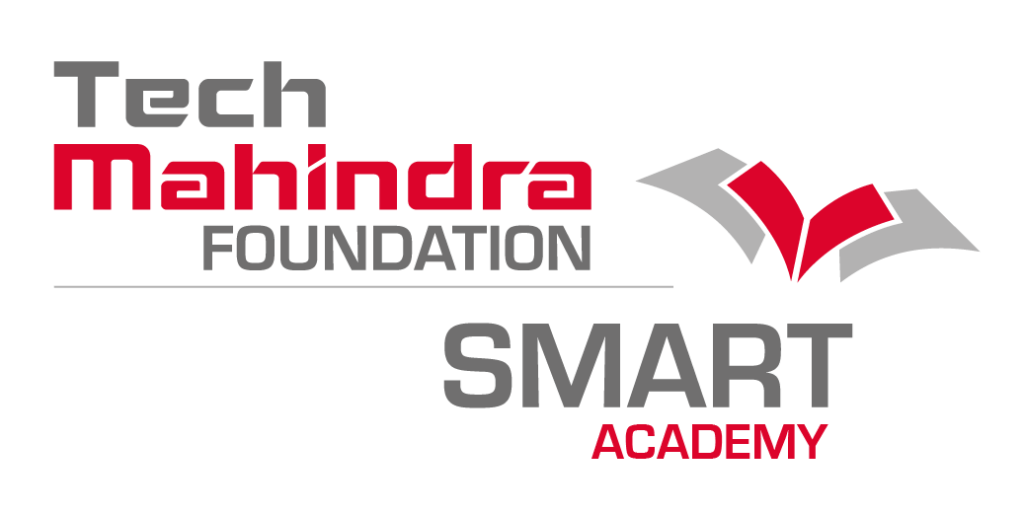 Tech Mahindra provides comprehensive front office and medical billing courses in Mumbai. This course is a Post-Graduation course that is ideal for students or graduates.
Why consider Tech Mahindra smart academy for medical billing course in Mumbai
Both online and classroom courses are available.
Get educated by the highly trained healthcare professionals
Employability skills – Fluency in English, IT skills, and personality development
Placement assistance
On-the-Job Training and Internships are provided.
12. Additional Skill Acquisition Programme (ASAP)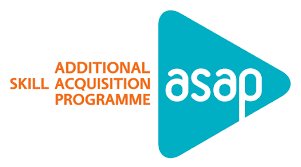 Additional Skill Acquisition Programme (ASAP) provides an online medical billing course. Any graduates Postgraduates and diploma holders can apply for this course.
The course consists of 3 modules and the total online class is 254 hours. On completion of the course, the eligible candidates are given placement assistance.
The total fee structure to complete is course is Rs 29000/- and the examination fee is collected separately by CIGMA.
About the CPB exam
The CPB (Certified Professional Biller) exam conducted by AAPC provides a professional certificate for those who are willing to work as a medical biller.
The exam consists of 135 multiple-choice questions with a total duration of 4 hours.
Skills and qualifications required for a medical biller
A minimum high school diploma
Accounting and Business administration skills obtained from bachelor's degree preferred.
Strong communication skills and organizing skills
Role of a Medical Biller
To prepare and submit the billing data and medical claims to insurance companies.
Confirming the patient's medical data is precise and up to date.
Prepare bills and invoices, and authenticate amounts payable for medical procedures and services.
Gathering and reviewing referrals and pre-authorizations.
Monitoring late payments.
Follow up on missed payments and determine financial differences.
Examine patient bills for precision and request any missing information.
Investigate denied claims and appeal them.
Help patients develop patient payment plans.
To maintain the billing software by updating rate change, cash spreadsheets, and current collection reports.
Future of Medical billing in India
Medical billing and coding have been the most demanding professions post COVID.
According to the Bureau of Labor Statistics (BLS), medical billers and coders are expected to grow rapidly.
Comprehensive courses
Most of the above institutes provide a comprehensive course in both medical billing and coding. Medical coding is nothing but the process of extracting the medical records of the patient and assigning codes based on that information. The medical coders generally work with physicians and staff, whereas the medical biller communicates and works with the patients,
So, anyone interested in the doing the comprehensive course or interested in medical coding course in Mumbai can refer to the below link
https://www.henryharvin.com/blog/medical-coding-courses-mumbai/
Conclusion
To become a professional medical biller and kick start your career in the field of healthcare, one should clear the CPB exam and be trained by a reputed institute.
Hence, with the growing demand for professional medical billers, you can consider this as your career. With the number of institutions providing medical billing courses in Mumbai, you can choose which suits you the best. With a least of 3 months course and clearing the certified exam, you can become a professional medical biller.
So, what are you waiting for? Enroll yourself in one of the best medical billing courses in Mumbai and grow your career in the healthcare industry.
Recommended reads
https://www.henryharvin.com/medical-academy
FAQ
Q1. Who can learn medical billing courses?
Anyone who is interested in medical billing and has a high school diploma/a graduate/postgraduate can enroll in one of these courses.
Q2. Is a medical billing certificate worth it?
Yes, absolutely, a certified professional helps the employer understand that you can uphold a high standard of competency and professionalism.
Q3. What is the salary of a medical biller in Mumbai?
The average annual salary for a medical biller in Mumbai is around Rs 2.2 lakhs
Q4. Will it be hard to study a medical billing course?
The course is difficult, including medical terms, but it is not impossible to learn. With a good course plan and training, you can become a professional medical biller
Q5. Online medical billing course is worth it?
Learning from the institute, which covers the depth of medical terminologies and exam-oriented topics to clear the exam and is trained by experienced professionals, can help you grab the best opportunities