After MBBS, medical aspirants opt for post-graduation. After post-graduation, aspirants seek doctoral programs. M.CH is one such post-doctoral program to qualify for surgery. According to the Medical Council of India, 1500 seats are offered for this program. Neurosurgery, Cardio-thoracic vascular, Urology, Plastic surgery are a few branches to opt from. The M.CH course derives its name from the Latin term Magister Chirugiae, meaning Master of Surgery. An M.CH degree turns a doctor into a surgeon. The M.CH program is thus preferred by many medical aspirants.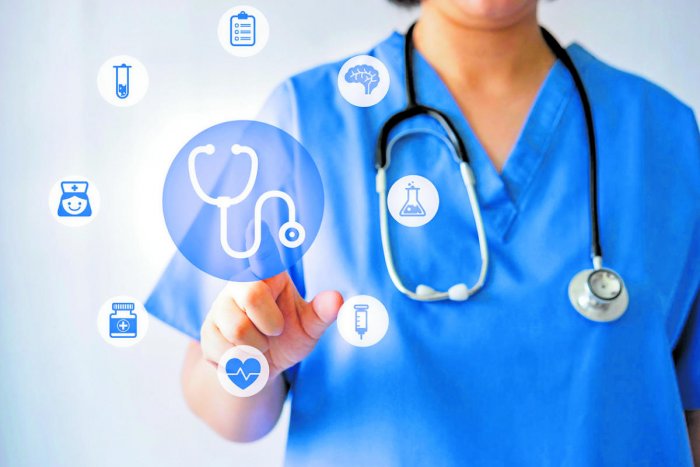 The M.CH program is either for 3 years or 5 years. The duration depends on whether the medical aspirant has done MS or MBBS, respectively. As a part of the M.CH program, doctors can venture into research fields along with surgery. The M.CH degree trains students with skills, techniques, and knowledge that are required to perform surgery. Surgical excellence is provided to students, thus helping better patient care. It is estimated that there are 1.2 million surgeons globally. It is also a good career option as it attracts the highest pay in the medical sector.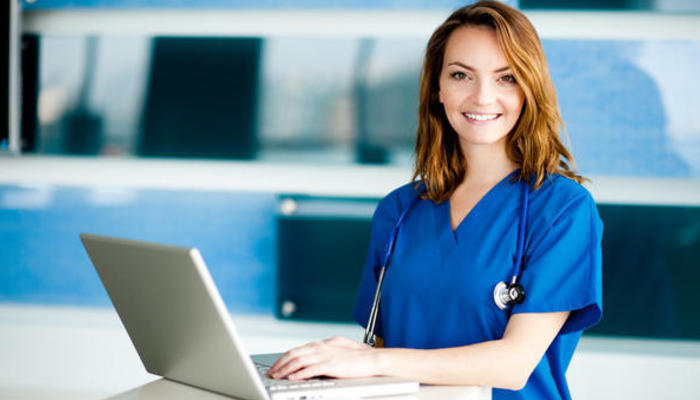 Know all about eligibility for M.CH
As mentioned earlier, the duration depends on the qualification of the applicant.
Students have to clear NEET SS (National Eligibility Cum Entrance test – Super Speciality) test
The applicant must have a valid MBBS / MS degree at the time of application
The applicant must furnish documents by the Medical Council of India
For foreign applicants, they must get temporary registration from the Medical Council of India
If the applicant has done MS- proof of the license has to be furnished
Duration of an M.CH program
A medical aspirant can apply in two ways
After MBBS – M.CH can be completed in 5 years after the MBBS program. The course may get delayed by a year if the course work remains unfinished.
After MS – if the applicant has done MS, the course can be completed in 3 years. Due to the current pandemic situation, it may be completed in 2 years.
Prescribed syllabus for the M.CH program
Semester 1: Gross Anatomy, Practical, Dissection of the entire body, and Anatomical techniques
Semester 2: Development Anatomy, History, and HistoChemistry, Practical, Immunology, Practical, and Genetics
Semester 3: Neurology, and practical
Semester 4: Applied Anatomy and Recent Advances and project work
Fee structure for the M.CH program
The fees for the program depend on the college set. In a government college, the fees will range from 20 thousand to 40 thousand per year. In a private college, the fees range from 80 thousand to 1.5 lakh per year. In private colleges, fees may vary from specialty to specialty.
Specialisations offered in the M.CH program
Aspirants have many fields to choose from. Given below are a few popular ones. The field of surgery is both challenging and skill-oriented.
Surgical Gastroenterology – As the name suggests, this branch deals with the digestive system. Surgery pertaining to the Liver, Spleen Intestines, Stomach, pancreas, esophagus, and anal canal is covered.
Urology – This branch is often termed genitourinary surgery. This branch deals with both male and female urinary tracts. The male reproductive system is covered in this branch.
Neuro-Surgery – Central nervous system of the human body is covered in this branch. Surgeries of the brain, spinal cord, peripheral nerves, and cerebrovascular system are taught. Diagnosis, treatment, prevention, and surgery are included.
Pediatric surgery – Prevention, treatment, diagnosis, and surgery on the unborn fetus is covered under this branch. Newborn babies, toddlers, teenagers surgery are performed by this kind of specialist.
Plastic Surgery – It is a branch of medicine that helps to rebuild, repair, and make changes in the human body. Sometimes plastic surgery is performed for cosmetic reasons. This surgery is undertaken mostly by burn victims or people who had a major accident. Such types of surgery are called reconstructive plastic surgery.
Cardio-Thoracic Vascular surgery – The heart, and lungs, are covered in this branch. These surgeons operate on the heart by doing Coronary artery bypass surgery. Lung replacement surgery or lung surgery is done by these surgeons.
Surgical Oncology – The Oncology field has severe challenges. These surgeons are cancer specialists and help in conducting biopsy and other surgery for the prevention and treatment of cancer.
M.CH degree and MS degree – A comparison
An MS degree is a postgraduate degree in surgery. It can be pursued only after MBBS. While the M.CH is a doctoral program. It is often also referred to as a postdoctoral program. M.CH program can be completed both after MBBS or MS. with an M.CH degree the approach becomes broader. Only M.CH allows the aspirant to do research work along with surgery. Conducting scientific studies in a particular field can be done with an M.CH degree.
M.CH degree and MD degree – A comparison
An MD degree is a course that focuses on upgrading the skills of junior doctors. Along with skill up-gradation and the right medical knowledge and qualifications, a doctor can lead a team in surgery. As compared to that an M.CH degree provides specialisation in a specific field of medical surgery. An M.CH degree trains a doctor in different aspects and skills required for surgery. A doctor with an MD is more clinic-based. A doctor with an M.CH degree is surgical and post-operative care based. Salary wise a doctor with an MD degree can earn roughly 15 lakhs per annum. While a doctor with an M.CH degree may earn 40 lakhs per annum.
Top medical colleges that offer an M.CH degree (India)
AIIMS (All India Institute of Medical Sciences)
PGIMER – Chandigarh
AFMC (Armed forces medical college – Poona)
Lady Hardinge Medical College
Guntur Medical College
Maulana Azad Medical College
King's George Medical University
Sher E Kashmir Institute of Medical Sciences
Institute of Medical Sciences
Top medical colleges that offer an M.CH degree (Overseas) – Full time
National University of Ireland Galway – 1 Year program
Royal College of Surgeons, Ireland – 2 Year program
University of Melbourne, Australia – 1 Year program
Monash University, Canada – 1.5 Year program
The University of Sydney, Australia – 1.5 -2 year program
Salary and job profiles for an M.CH program
After completion of the M.CH course, there are many posts that are offered. Given below is a list along with the expected salary.
Critical care Physician – Taking care of patients post-operation. 2-4 Lakh per annum
Clinical associate – Research-based – 3-5 Lakh per annum
Medical consultant – opinion leaders – 6-9 lakh per annum
Upper gastrointestinal surgeon – A surgeon who diagnoses and treats the upper digestive system – 9 – 11 lakh per annum
Vascular Surgeon – Operates on the heart – 12-25 Lakh per annum
Urology surgeon – Urinary tract specialist – 22 -30 Lakh per annum
Neurosurgeon – Brain specialist – 19 – 22 Lakh per annum
Plastics and reconstruction surgeon – works on acid burn and accident cases – 15-18 lakh per annum
After the M.CH program what next?
The M.CH degree is the toughest degree in the medical field. Most surgeons work with medical centres and assist surgeries. Some surgeons start their research topics simultaneously. There may be a handful of surgeons who after years of practice may take part in important policy-making decisions. They help the government in industry regulations and policy formation in the medical sector. Few surgeons may open their own surgical centres. A few may still choose to study and may apply for a super specialty by doing P.HD or Diplomate of National Board (DNB)
Conclusion
If you choose to become an accomplished surgeon. The M.CH degree is the most perfect program. It is looked upon as the highest degree in the field of medicine. The program structure, syllabus, and selection criteria must be known beforehand. This will aid in decision-making. While choosing the program, also choose the preference of college. Different colleges may have a different syllabus. So make the decision after visiting the website or reading the prospectus of the college. This choice may also vary whether you are an MBBS graduate or an MS or an MD. We can surely conclude that the M.CH degree opens up a plethora of opportunities.
FAQs
Q 1. What are the preparation tips for aspirants of the M.CH course? Pls explain in a nutshell
Clearing the NEET SS exam or any other college entrance test is mandatory. But what makes a difference is the clarity of the specialty you want to pursue. Before choosing a specialty, it is important that you know the syllabus. Since the program aims to make you a better surgeon, improvise skills. By this, we mean to grab opportunities to sharpen your surgery skills. This will go a long way in making a better surgeon. Also, real-time practice comes in handy during the program. Try and grab as much clinical time for practice. 

Q 2. Interpersonal skills that a surgeon must possess to become successful. Kindly throw some light
Being a surgeon means you are not alone in the OT. Along with excellent surgical skills, a surgeon must have excellent interpersonal skills. They are as follows:
Teamwork – You are successful because of your entire team, so teamwork and leadership skills are mandatory. Remember you lead the entire team and the outcome of the surgery depends on each team member.
Communication skills – a surgeon requires many things hands-on. Communication skills are required to lead the team.
Problem-solving skills – during surgery, it may so happen that a surgeon may come across a hurdle that was not considered. The surgeon has to manoeuvre through these times with problem-solving skills.
Patience and stamina – A surgery requires long hours of standing and total concentration. Hence a surgeon must possess patience and stamina.
Good motor skills – a patient practically puts his/her life in the hands of the surgeon. A surgery requires minute details in cut and clap. A surgeon must therefore have excellent motor skills.
Q 3. When is the NEET SS/PG conducted every year?
Post pandemic the scenario has changed. Registration for NEET PG 2022 starts in February till the first week of March

Q 4. Other than NEET, what are the other entrance tests?
AIIMS, JIPMER are a few other entrance tests that are conducted. Kindly get a thorough insight into these tests before applying, a lot has changed after the pandemic.