Before we get into the details of the online Technical Writing Training Program provided by Henry Harvin Education, let's have a brief overview of What is Technical Writing? How is it different from Content Writing? Who can become a Technical Writer?
Without wasting any more minutes, let's get started!
What Do You Mean By Technical Writing?
Technical writing is documenting complex Technical data, findings based on research, and experiment into simplified, easy-to-understand verbal information. Information should be accurate and should be in a manner that both Technical or non-Technical individuals can understand without any hassle. Thus, one can also describe a Technical Writer as a translator of technical information.
Earlier, a technical writer's job was limited to making software user manual and instruction material only, but now Press Releases, Memos, Reports, How-to guides, Product Descriptions, and Specifications, Websites, product catalogs, etc. are in this category.
Technical writing is not equivalent to creative or academic writing.  A Technical writer should be able to write in a precise and simplified manner. The person should have a good eye for details. The information that Technical Writers convey is often very complex, so the writer must possess excellent written communication skills. Sometimes the content is for a specific audience/user/ customer or client, so a technical writer must be aware of their comprehension levels.
Time to understand the term Technical Document.
What is a Technical Document?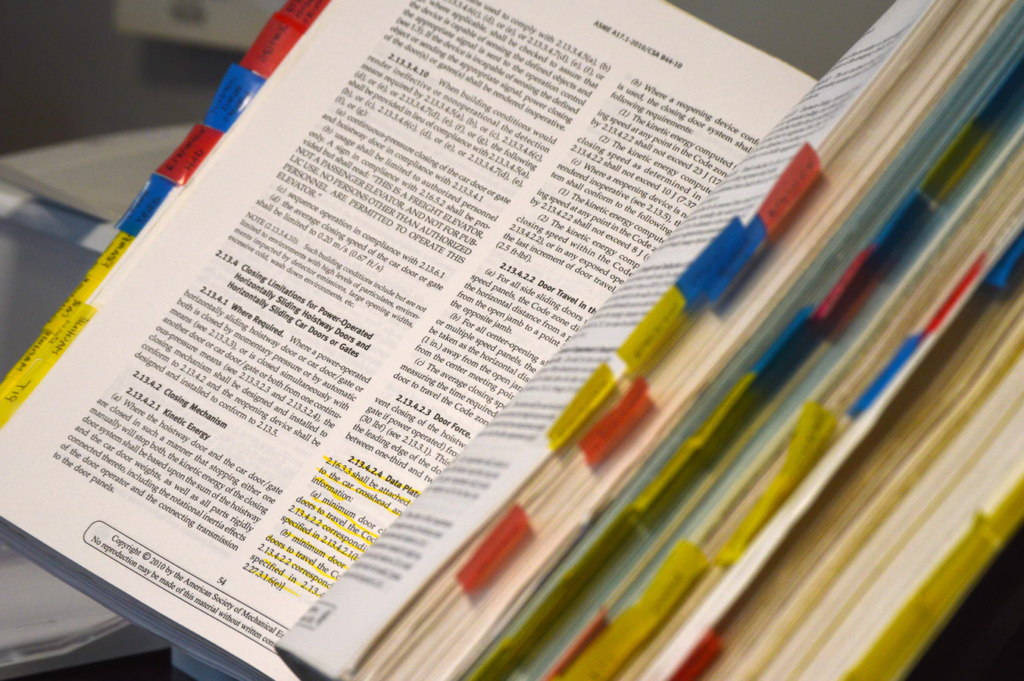 Society for Technical Communication (STC), a professional association dedicated to Technical Communication with over 4500+ members in the USA and Canada, describes that Technical Communications/Content/documents should contain one or more of these three characteristics:
(1) Conveying about technical and specific topics like Reports, Policies, Procedures, and Guidelines. 
(2) Communicating about a particular topic by using technologies like a wide range of diagramming programs, editing illustrations, web pages, help files, different social media platforms, and referring to the source of information, facts, or studies done on the topic to support the document.
(3) Describing the procedures, writing about how to do something, User Manuals, Press Release, etc.
Here are some more examples of documents written by the Technical Writer:-
Products Reports
Web Pages/Websites
Brochures
Emails 
User Interface Text
Case Studies & White Papers
Guides and User manual and Repair Manuals
Technical marketing content (Press releases, catalogs.)
A document explaining the functionality of products
Why Should One Choose a Career in Technical Writing?
As demand for technological solutions, Machine Learning, and Artificial Intelligence (AI) are increasing day by day globally. The content writers, especially Technical content writers, will observe a considerable surge. Technical content writing is a highly demanded skill in many sectors like IT, Computer hardware & Software, Electronics, Engineering, Aeronautics, Biotechnology, BFSI, Academia, telecommunications,  etc. 
Also, in this pandemic era, where there are frequent shutdowns and restrictions on activities worldwide, it is now vital for every business to have a virtual presence to interact with customers, employees, and the public in general.
Therefore, it is essential for all companies, whether small or huge or of any sector, such as IT, telecommunication, Automobile, Manufacturing, Biotechnology, BFSI, Chemicals, Retails and E-commerce, etc. Thus the need for a Technical content writer arises. Now every business is either directly or indirectly related to technology, and Technical Writers are filling the gap between companies and their customers/clients/users.
According to the US Bureau of Labor Statistics, the employment growth rate of a Technical writer is 7% (20019-2029) which is almost double the rate of all other occupations, i.e., 4%. 
Statistics indicate that career opportunities in this field will be abundant in years to come. As technology throughout the world is evolving and becoming economical, more and more people are using it. Also, as we discussed, everything is being digitized the need for writers who could explain complex technical information is in high demand. So if you are opting for a career in this field, growth opportunities and wages are great.
Who Can Become a Technical Writer ?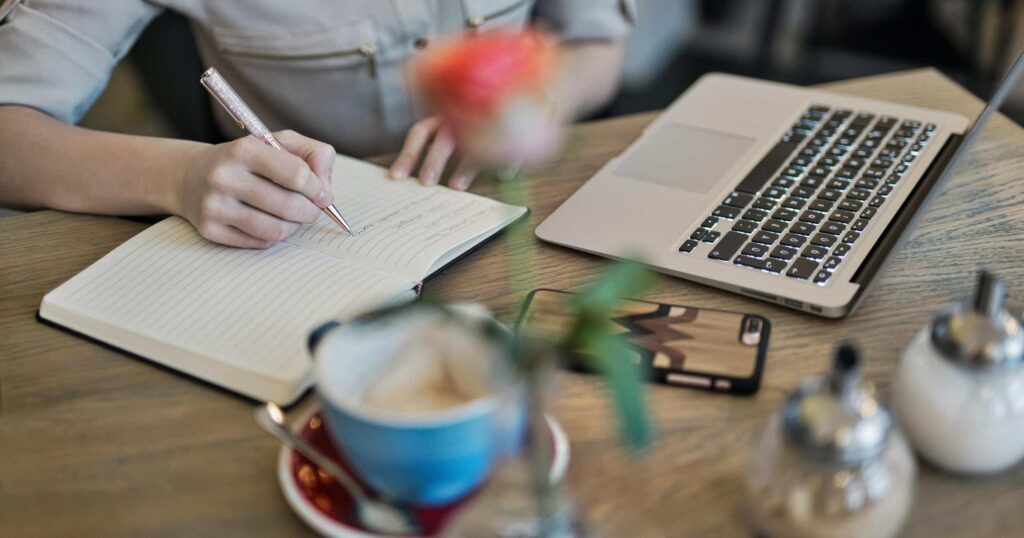 A college degree is required. Thus, a graduate in any discipline can quickly become a Technical Writer. A person with prior knowledge of technical subjects like science and engineering or is already working in a similar field and wants to enhance your skills can also apply for this course. A person with a degree in English Literature, Mass Communication, or Journalism can be an advantage to become a successful technical writer.
Henry Harvin Technical Writing Course Reviews
Some core skills can make you a successful technical writer if you master them, and they are:-
Research: Research is an essential step before drafting any technical document. Collecting data from research databases, libraries, websites, articles, interviews, online and offline publications. After collecting the data, analyzing and converting it into simplified, valuable information.
Communication Skills & Writing: Once you have all the information, you should write it. Always be mindful of the audience and draft and write accordingly. If you are working with different teams and departments, communication and listening skills will help you a lot.
Technical Skills: Most importantly, it is crucial to master the topic you are writing about to convey the information concisely, precisely, and accurately.  You should be updated about the newest technology to keep an upper hand on things.
Document Design: You should also draft and format documents professionally, which allows the reader to navigate the record well. Visuals like graphics, diagram, pictures may also help you to convey information efficiently. Also, be mindful of the headings and subheadings.
Fluency with Digital Tools: Apart from a basic text editor or editing tools, a technical writer must know other tools also, in order to design graphics, extract data from excel, etc.
After understanding everything about Technical Writing, you must be wondering where I can learn all these skills and make a career in Technical writing?
Don't worry! The Technical Writing Course provided by Henry Harvin Education is your answer. Henry Harvin Education is a renowned name when it comes to online certification courses. This is the only course in India that provides you 100% internship and placement support. 
Henry Harvin Education Technical Writing Reviews in 2022

Henry Harvin Education is a pioneer institute providing various professional and technical certification courses. Mr. Kounal Gupta founded it in 2013 with a vision of reshaping the growth of individuals & organizations globally by delivering excellent training & services through benchmarked content, resources & state-of-the-art technology. Now it is providing courses globally and has offices in Noida (Headquarter), the USA, and Sri Lanka.
Above all, the Henry Harvin Education has been awarded & recognized as 'Best Corporate Training Platform.' Henry Harvin offers various over 100+ courses stretched across ten academies like Analytical courses, Finance courses, Writing courses, Law courses, Digital marketing courses, Management courses, Paramedical courses, Cybersecurity course, etc. Courses are delivered online by subject matter experts with intensive industry experience following international services for non-formal education and training services. Henry Harvin continuously innovates its online education to increase efficiency and customer value. These courses are helpful and designed so that they fill the gap by providing you with skills that the existing academic curriculum won't teach. Courses are designed to add value to the portfolio of both students and already working professionals; by adding these skills, one can explore the possible opportunities.
Henry Harvin Education has received certificate recognition from UKAF(UK Akkreditering Forum Limited ), UK Cert, American Association of EFL, MSME and Project Management Institute (PMI), and Professional Writing Association in India.
According to Henry Harvin Technical Writing reviews, they have trained more than 300,000 people globally and have conducted more than 1100 batches in a brief time. Currently, they are operating in more than 25 cities and have over 2000 reviews, which aids their credibility.
Recognitions of Henry Harvin Education
As per the India Today report, the Henry Harvin Education Certified Technical Writing Course (CTW) ranks amongst Top #5 in 2021.
Winner of Top Corporate Training Award & Game-Based Learning Company of 2020. 
Institute has excellent reviews all over with 1400+ Google Reviews, 200+ Youtube Reviews, and above 4.5 Rating Rated on Goabroad, Trustpilot, GoOverseas, Edugorilla, Urban Pro, and more.
Henry Harvin has more than 20+ media recognitions from Aaj Tak, Hindustan Times, The Pioneer, The Hans, India Today, The Economic Times, and many more.  
Henry Harvin has partnered with significant job searching portals like Naukri.com, Freshworld.com, iimjobs.com.
Training Partners of Henry Harvin Education
Henry Harvin Education is a trusted training partner of more than 60+ colleges, including IIMs IITs, Institute of Chemical Technology, FMS Delhi, NIT Trichy, BITS Pilani, BITS Goa, IMT-G, PDPU, Fore School, VIT, XIMB, and many more. Apart from this, they have more than 150+ corporates like Microsoft, Tata Powers, American Express, Oracle, HP Abbott, Flipkart, Adobe, Wipro, WDC, Avon, HostBooks, NTPC, EY, SAB Miller, Eaton Corporation, A-Paul Instruments, Apollo Tyres, Mega Cabs,  Stanley Consultants, CG Power & Industries, Fidelity Investments, MJ Logistics, UK India Business Council, Bajaj Finance, Hero Group, Wunderman and many more.
Now, you got the idea why people prefer the Henry Harvin Education Technical Writing course. It is time to check out the details of this course.
Henry Harvey Technical Writing Course – Complete Overview
Trainers with over 10+ years of experience specially design the course, and it contains live projects, unique techniques which enable participants to derive focused action-oriented outcomes. Plus, engaging the participants in group activities and hands-on experience with tools. According to the Henry Harvey Technical writing course review, it contains 16 hours of classroom training, 24hrs Live Online Brushup Sessions with 50hrs E-Learning Access. This Online Technical Writing training program is a complete 9 IN 1 Course which will consist of the below-mentioned points:
Training: Participants will get live interactive online sessions with subject matter experts
Projects: Participants will undergo projects in Documentation Process, Technical Writing Software Tools, and more, thus getting extensive experience.
Internship: Participants will get a guaranteed Internship to gain practical experience of the learnings
Certification: It is a certified technical writing course where the participants will get the certificate – Certified Technical & Research Writing Specialist (CTRW), after the completion of course.his Certificate will boost your resume, and you can post it on social media as well. 
Placement: The 100% Placement Guarantee Support for 1-Year post successful completion. Get access to more than 10+ job opportunities per week.
E-Learning Access: This course will provide you 24 x 7 E-Learning Access access to Henry Harvin's Hybrid LMS platform (App / Mobile App-based) with Abundant Content on Technical and Research Writing includingPPT / PDF, data, case studies, articles, books, videos, examples, presentations, resource library & related more
Bootcamps: Participants will get access to regular Boot Camps spread over the next 12 Months
Membership: Participants will get one year of Gold Membership of Henry Harvin Writing Academy for the Certified Technical Writing Course. E-learning access of recorded videos, case studies, and projects. Free brushup sessions for one year. 
Hackathons: Participant can get the access to #AskHenry Hackathons & Competitions without paying any amount.
About Henry Harvin Technical Writing Course Curriculum
This course contains 10 modules and 2 complementary modules.
Introduction to Technical Writing
Documentation Process
Technical Writing Process
Grammar and Editing
Technical Writing Software Tools
Components of a Technical Document
Technical Writing Techniques
How to create Technical Document Template
Overview of formats of Technical Documents
Advanced Technical Writing tools
Complimentary Module 1: Soft Skills Development
Complimentary Module 2: Resume Writing
TOOLS COVERED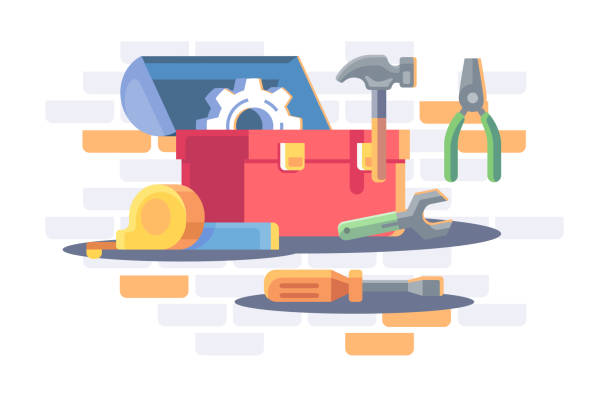 According to the Henry Harvin Technical writing course reviews, more than 50 tools are covered in this curriculum. Some of the examples are:
Authoring Tools: MS word, Notepad++, Google Docs
Screen Capture tools: Snipping tool, Snipping tool, FireShot, Greenshot, Lightshot
Image Editing Tools: Paint, Adobe Photoshop, Snagit
Spell Check Tools: Grammarly, Languagetool.org
Technical Writing Software Tools: Microsoft Word, Macromedia RoboHelp, Adobe FrameMaker, Snag IT, Ms Visio, PowerPoint, Photoshop, Overview of DITA Tool, Overview of API Documentation, Overview of XML
Noteworthy Benefits of Technical Writing Training Program
Apart from the best curriculum and training, Henry Harvin Education provides excellent support to the participants. Participants can attend unlimited batches during the membership period. In case of a missed class, you can attend the skipped class with an alternate batch to not miss a single interactive session. You can change the batch if you are not comfortable with your timings. All the study material is provided online to each participant to access the learning material anytime they want. Every participant has a relationship manager assigned to them to help them during the course if needed. 
The complete course is a 4 step process. After registering for the course, participants attend the training. And, after the post-completion, the training participant needs to submit the projects and assignments allocated to them as a practical assessment. After the practical assessment is complete, the participants are eligible for the CTRW Certification from Henry Harvin. Then, you can post it on social media, add the hallmark of CTRW next to your name, like John (CTRW), and apply for jobs, internships, and freelancing projects.
Fee and Refund
Course Fee is INR 12500/ – (Includes all expenses: preparing, confirmation, participation, e-learning access, work support, brush-up meetings, and assessments). Henry Harvin offers a NO Cost EMI option to pay the fee through its payment partners like Paytm, SBI, IDFC First Bank, Syndicate Bank. 
Henry Harvin offers you a 100% money-back guarantee. If you are unsatisfied after the first online session, you can get in touch with the relationship manager and refund your money.
Apart From Technical Writing, Henry Harvin Offers Multiple Courses
Henry Harvin offers a buffet of courses in different fields through various Academies like Analytics Academy, Writing Academy, Finance Academy, Law Academy, Management Academy, Digital Marketing Academy, TEFL Academy, Coding Academy, Blockchain Academy, etc. 
The most popular courses are Content Writing Course, Creative Writing Course, Technical Writing Course, TEFL Course Digital Marketing Course, Instructional Design Course, Marketing Analytics + R (CMAP) Course, Medical Writing Course GST Course, Financial Analytics + R (CFAP) Course, Lean Six Sigma Master Green Belt Course, Lean Six Sigma Master Black Belt Course, Lean Six Sigma Master Black Belt Course, Business Analytics + Python (CPBA) Course, PMP Project Management Course, Research Writing Course, Accounting and Taxation Course, SAP FICO Course, Post Graduate Program in Content Writing, Copywriting Course and many more.
Every course is designed by highly experienced subject matter experts with over 10+ years of industry experience. These Industrial level job-oriented training programs are perceived by organizations worldwide. You can explore Henry Harvin Education's official website for more information.
Let's Sum Up
The Henry Harvin Education Technical Writing training program will improve your technical writing skills, and you will effectively deliver complex technical details to a non-technical audience. After completing this course, you will know how to streamline the writing process. And become eligible for writing Technical Content with perfect quality. With the certification, your profile will be distinguished from peers and will open doors to high-paying jobs. In addition, this course develops, enhances, and promotes select skill-sets that are deemed essential for changing times. With the advancement in technology and more and more people getting access to it, the future of technical writing is very bright and full of incredible opportunities. 
So if you are interested in technical writing, this is the right time to enrol yourself in the Henry Harvin Technical Writing Course.
Recommended Read
TOP 10 SIX SIGMA CERTIFICATION IN INDIA: 2022