Henry Harvin Education is one of the most inspiring and leading international educational organizations and is a well-known institute globally. It is such an organization that focuses on educating candidates to increase their knowledge in a variety of training programs that it consists of. Henry Harvin has trained more than 300,000 candidates in over 97 countries and still counting. Due to its amazing educating skills, candidates all over the world want to be a part of Henry Harvin and register themselves into vivid certified courses of their liking.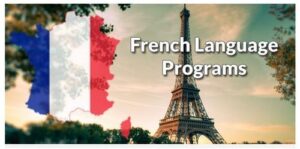 Henry Harvin conducts a total of 700 plus online classes in a period of 1 month and always has a full online classroom. It has partnered with more than 110 colleges making it one of the most favored educational institutes. Along with this, Henry Harvin Education is associated with 180 corporate companies which is a commendable scale in the education department. Not only is it an exceptional educational institute but it is also an international organization that has a branch in San Francisco, California, the United States of America, and a reach all around the world in almost 7 and more countries.
Henry Harvin Education has a colossal association with well-known media platforms and firms across the county. It has been featured in media houses such as Aaj Tak, India Today, Tribune India, The Statesman, The Daily Pioneer, The News Caravan, The Hans India, and other renowned networks.
Talking about Henry Harvin's reach, it is a globally famed institute for students and candidates all over the world. It is an educational institute that believes in educating individuals in all sectors and helping them develop their skills in their choice of curriculum. Founded in 2013 by Kunal Gupta, Henry Harvin is a global Edtech company focusing on training candidates all around the world.
Henry Harvin is an institute which is situated in Noida, Delhi, and its headquarters is located there itself. It not only has a branch in Delhi but also in San Francisco, California, United States of America. India comprises so many institutes that provide online classrooms and in times of a global pandemic, learning and developing skills online is an efficient need for students all over.
Learning a new language has always been a tough task and challenge for the learner. French is an intricate language and is a milestone that the candidates wish to complete. Henry Harvin Education not only teaches but also inculcates the culture of various languages including French.
Setting such skill sets in an individual is an important task for the educator as well as a big challenge for the candidates pursuing the French language training program. Henry Harvin Education institute is an unconventional international online school that offers a variant of courses and the French language course is one of the best courses provided by Henry Harvin education.
LEARNING FRENCH AT HENRY HARVIN: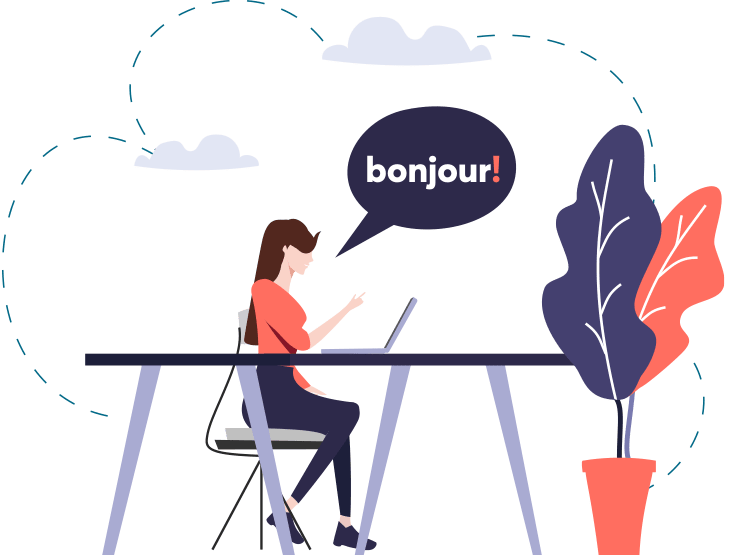 Henry Harvin Education is a platform that helps applicants by learning virtually and gives them an opportunity to experience an international-level curriculum, gain knowledge, and get trained by professional experts with years of experience.
The French course is a critical study of an entirely unique language and Henry Harvin French Language Course Education meets all the ends to provide a successful path for the candidates pursuing this course.
French is a language that is used in most countries as a second language mostly after English. Companies and big organizations also many of the times require other language skills from their employees and French is the most convenient of all the languages.\
Henry Harvin French Language Course Reviews:- 
The French language training program is an international certified course that is globally acknowledged along with affiliations like the United Kingdom Accreditation Forum (UKAF), Ministry of Micro, Small and Medium Enterprises (MSME), UK CERT, American Association of EFL (AAEFL).
Many multinational companies use French as their work language. Henry Harvin Education helps the candidate excel in the language and provides them with training that can help them reach and ace in their career. There are more than 7,800 learners in the French language course and the ratings come up to 4.9 out of 5 which is commendable.
ABOUT THE COURSE:
French is an elite language that needs a good amount of study and practice to be fluent. Henry Harvin Education does its best to introduce the candidates to a language course by giving them the right material to study and professional trainers with years of experience and expertise in language skills. Henry Harvin Reviews
The online course helps the candidates have a comfortable environment where candidates can voice their opinions and solve their doubts where they get expert advice and answers to their questions.
The French language training program at Henry Harvin teaches how to use grammar in an efficient way. The course helps the candidates to speak the language and use proper vocabulary which hence, makes them an expert and have a good command of the language.
The French language course has levels of the curriculum starting from A1 (the Beginners level), A2 (the Upper Beginners level), B1 (the Intermediate level), B2 (the Upper-Intermediate level), C1 (the Advanced level), C2 (the Proficiency level).
A1 (Beginners level): A1 is a level that consists of basic French vocabulary and greetings in French. It also includes basic grammar such as nouns, pronouns, verbs, plural, adjectives, and more.
A2 (Upper Beginners level): This level includes – expressing a decision, making a comparison, indicating a chronology, expressing certitude, future tenses, relative pronouns, superlative/comparative sentences, adverbs, demonstrated pronouns, etc.
B1 (Intermediate level): The B1 level consists of writing, reading, and listening skills. This helps the candidates structure few sentences and develop their skills in the language.
B2 (Upper Intermediate level): This level trains the candidates with French dialects and complex texts. This will help them make speeches in French and develop their skills for complex thoughts.
C1 (Advanced level): The C1 level will help the candidates understand long texts and their implicate meaning. The candidates will be able to express themselves in the French language fluently and spontaneously.
C2 (Proficiency level): At this level, candidates will be able to work on everything that has been taught to them virtually and implement these teachings to summarize information and use these skills in speaking and writing.
FEATURES:
Henry Harvin French language course review shows that it offers many key features including the 9 in 1 training benefits. Training, projects, internship, certification, placement, e-learning, boot camps, hackathons, and gold membership are the key features and benefits of the 9-in-1 training course.
Training – Training consists of 6 different levels of learning. These sessions are an online interactive medium with professional experts as trainers. Every level consists of a number of hours for training. A1 and A2 consist each of 30 hours whereas B1, B2, C1, and C2 consist each of 40 hours of training.
Projects – The expert trainers facilitate the candidates with projects for a better understanding of the French language. This will help the candidates get confidence and hence, they can get practice and command over the language.
Internships – The internship will help the candidate gain practical experience and knowledge of the French language.
Certification – The certificate that the candidates receive for the Henry Harvin French language course will give them validation for the respective training program. The French language certificate is recognized by the Government of India. This helps the candidates to gain confidence about the learned course and is an advantageous point in their CVs and resumes.
Placement – Henry Harvin Education provides a 100 percent placement opportunity for the candidates for 1-year post the completion of the French language training program.
E-learning – The French language training program at Henry Harvin gives access to the candidates for all the various tools and techniques including the recordings of the sessions taken by the trainers so that candidates can learn at any moment regardless of the time and place.
Boot camps – Henry Harvin Education schedules boot camps for which candidates can be a part, over the next 12 months.
Hackathons – Henry Harvin not only offers boot camps but also conducts Hackathons for all the candidates with free access. Due to this, the candidates get a feeling of being a part of Henry Harvin Education.
Gold membership – The French language training program offers a 1-year gold membership for the candidates where they can access the recording of their online sessions and hence gain more information.
CONTACT DETAILS:
 CONCLUSION:
Henry Harvin is one of the most elite educational institutes of India and an exceptional academy for pursuing a variety of specific training programs. Applicants and students all over the world have been a part of Henry Harvin Education and specifically. It is an academy that offers not only simple academic courses but also different languages that the candidates wish to apply for.
All the courses at Henry Harvin Education have a certified training program including the French language course, therefore, the candidates can increase the weightage of their CVs or Resumes by adding their certificates which can then be an advantage in successfully acquiring jobs in the future.
The French language is a complex dialect but not when it is taught by professionals from Henry Harvin Education. Don't waste time thinking visit the Henry Harvin website and choose your favorite courses.
Check Henry Harvin Reviews