As the world is standing against a new pandemic in the form of Coronavirus or COVID-19, the requirement for faultless medical communication has never been more needed.  
This is why the healthcare experts expected that the job in the Medical Writing domain would increase in the coming decade. So more information and data would be documented in the structured format. 
Thus, it is high time for individuals interested in writing, majorly, in medicine to enrol in the Henry Harvin Professional Medical Writing Course Training Program to sharpen their writing edges. It is one of the popular online courses in 2020 & 2021 taken by thousands of students amid pandemic and secured a handsome salary job in reputed firms. 
To get a detailed picture of Henry Harvin's reviews on the Online Medical Writing Training Program, first, let's understand the importance of Medical Writing amid the coronavirus pandemic. 
Medical Writing Importance – Why Is It Necessary Today? 
New information and data are consistently being included in the discipline of medicine by way of an increasing number of researches, raising clinical experience, and new ideas. 
Now, there is a need to document all the newly explored knowledge well. So, different audiences like Physicians, Healthcare professionals, patients, students, and chemists can understand.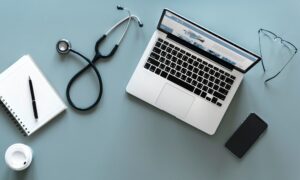 What Is Medical Writing? 
Medical writing is a valued profession. It is a type of writing style that deals with scientific documents written by specialized writers in medicine or healthcare. These days, medical writing jobs have a huge demand in the market to convey new data to health care professionals and the general public. No doubt, it is one of the most demanding profiles these days. 
What Does a Medical Writer Do? 
In the subsequent section, you will know what precisely medical write work is. 
The medical writer majorly works with doctors, scientists, and other SMEs to create state-of-the-art documentation that distinctly defines research results and product usage.

 
Medical writers work with the pharmaceutical industry to create well-structured documents that represent information clearly and concisely. It is the writer's responsibility to make sure that documents comply with regulatory publication in terms of structure, format, and content.

 
Interestingly, medical writers also play a prominent role in application development for mobile platforms used in different ways, such as Disease Management, Medical reference and Information‑gathering, Practice management & monitoring, and Medical education & training.

They can also work as Medical editors and perform the following operations.
– Correct punctuation, grammar, and spelling errors in a document.
– Copyedit to create a smooth flowing medical document.
– Make sure that the consistency of data throughout the document while taking care of compliance standards. 
After understanding the significance of medical writing, let's have a look at Henry Harvin review on the Medical Writing training program, which will give wings to your dream. 
Let's get started!
Henry Harvin Medical Writing Course Review – Complete Program Detail 
When it comes to market-demand skill programs, the Henry Harvin Education organization name always wins the race.  
Henry Harvin Education is the leading organization in certified training programs that globally hold a massive value in the industry.  They offer different kinds of Online & Offline training programs, and Medical Writing is one of them to transform your passion to the next level.  
Before delving into the Henry Harvin Medical Writing Course, let's briefly introduce the Henry Harvin Education Institute. So you can understand why taking an online medical writing course from this training institute is so valuable and how it benefits your future. 
Let's begin!  
Henry Harvin Education – An Overview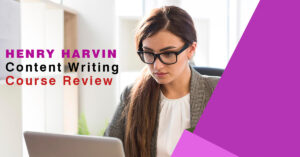 It is evident from above that Henry Harvin is always top the list when it comes to online and academic certification courses. As per the Henry Harvin reviews, they started their first professional training program in India in 2017. They are currently regulating 50 professional training courses in multiple domains such as Content Marketing, Accounting & taxation Courses, TEFL Course, GST Course, Lean Six Sigma Green Belt Course, Digital Marketing course, and much more. 
Henry Harvin has received certified recognition from Project Management Institute (PMI), American Association of EFL, MSME, UKAF, and UK Cert. Plus, they partner with prestigious corporate names such as Bajaj Finance, A-Paul Instruments, Abbott Pharma, NTPC, HostBooks, Apollo Tyres, EY, Avon Cosmetics, Stanley Consultants, Avon Cosmetics, Fidelity Investments, and many more. 
What's more – According to Henry Harvin reviews, they train approximately three lakhs of students globally. In addition, they have partnered with the most popular colleges like IMI Delhi, IIM Ahmedabad, Mangalmay, IIT Bombay, IIT Delhi, IIM Visakhapatnam, BITS Goa, IIT BHU, FMS Delhi, IIT Guwahati, IIM Kashipur, and any more. Furthermore, they secure prestigious awards listed as – 
Top Corporate Training Award

Game-Based Learning Company of the Year

40 under 40 Business World Award
Time to explore Henry Harvin Medical Writing Course review. 
Henry Harvin Medical Writing Course Review in 2022
Henry Harvin Medical Writing Course Reviews facilitates India's best Certified Medical Writing Training program. This course helps the participants to have a comprehensive understanding of pharmaceutical regulatory writing and medico-marketing writing.  
After the arrival of the Covid-19 Pandemic, my career in medical writing rose exponentially. As a result, now more than ever, the medical writer has an abundance of Job options, and to get those jobs, you need Henry Harvin's professional writing training. 
Noteworthy Benefits of Henry Harvin Educational Medical Writing Program
According to Henry Harvin's review of online medical writing training, a huge list of features shapes your career. However, we have outlined all the significant benefits of the Henry Harvin Medical Writing Course. 
Henry Harvin Medical Writing Course Reviews
Course Highlights
The whole medical writing is a comprehensive package of learning. It includes;
Online Training

– Participants can get 16 hours of an online interactive session on the medical writing discipline.

Live Projects

– Students will get projects in different fields like Scientific Writing, Drug Development processes, and many more to implement the knowledge. As Henry Harvin believes in knowledge deployment.

Internship Opportunity

– The customer relationship manager assists you with an internship program.

Certification

–  Get the certificate of Medical Writing Course, certified by Govt. of India, right after the completion of training.

Placement

–  Students will get the placement guarantee in the respective domain. Once they sign up for the course, they will receive 10+ job opportunities weekly.

E-Learning Education

– Get access to all e-learning material that comprises tools & techniques, video, content, and more.

Bootcamps –

 Intense training sessions engineered to prepare students for practical knowledge over the next 12 months.

Hackathons

– Students can get access to #AskHenryHackathons and competitions at no cost.

Gold Membership

: Receive a valuable one-year membership of Henry Harvin Writing Academy for the online medical writing training program.
Training from Best Educators 
One of the primary reasons to join the Click on the course the check Out Henry  Harvin medical writing course is to educate you on all aspects. Their trainers have a vast 15 + years of industry exposure. Hence, the trainers are experienced professionals and experts in their respective fields. As well as, trainers have vast experience in taking online as well as offline lectures. 
The Henry Harvin training partner carefully selected all of them for their thorough knowledge of Medical Writing & its implementation. In addition, they teach you to meet your specific needs & preferences.
100% Money-Back Guarantee
According to the Henry Harvin Review, they are confident about their online medical writing training program they are willing to offer their participants an unconditional 100 %  money-back guarantee. In such an instance, if the participant is not satisfied after taking the first online session of medical writing, they can tell their customer relationship manager, and they'll refund the participant money.
Well Designed Medical Writing Curriculum
Once a wise man said that a well-designed curriculum facilitates the foundations for student well-being. The course curriculum of Online Medical writing involves  8 impeccable Modules & one complimentary module. 
#Module 1 – Overview of Medical Writing
#Module 2 – Scientific Writing
#Module 3 – Drug Development Process
#Module 4 – Pre-clinical / Non-clinical Writing
#Module 5 – Clinical Trial Medical Writing
#Module 6 – Medical Writing in Post Marketing Phase
#Module 7 – Guideline to Publish Clinical Data
#Module 8 – Regulatory Strategies
Advantage of Unlimited Batches with Multiple Trainers
Henry Harvin Education always does more for its students.  For example, when an individual signed up for the medical writing course, Every candidate has the right to attend unlimited batches with different mentors. These unlimited sessions are available throughout the membership period. 
The Henry Harvin Medical Writing course reviews suggest that somehow if students cannot attend the class, they can go with the alternative learning material.  
Recorded video of the online session

Option to attend the missed class with the next batch

Able to change the batch

 
Although, it is highly suggested not to skip any live interactive sessions.
Collaborative & Interactive Medical Writing  Learning 
The entire training program delivers through digital media in this unprecedented time to mitigate the virus risk and students' well-being. As well, the appropriate study material will be provided on the e-learning portal to each student. to mitigate the virus risk and students' well-being. As well, the appropriate study material will be provided on the e-learning portal to each student.  
Furthermore, to make the online session learning environment more interesting, Brainstorming and Q & A sessions are always part of the curriculum.
Positive Henry Harvin Medical Writing Course Reviews
As per the Henry Harvin reviews, the alumni discussed how the course positively changed their life. They describe that the different methodologies are employed to make the online session more attractive and knowledgeable, and face-to-face sessions complement online education. 
The curriculum is very relatable to real-time market needs, and the module design is impeccable as they fulfill all the needs of the learners. In addition, all the necessary tools and techniques are provided to ramp up their career in a facile manner. Above all, the live projects training, internship & placement opportunity works as best friends to the learner in their professional medical writing journey. 
After completing the training program, the alumni are addressed with kind wishes for a better future ahead. The relationship manager always is in touch with you for internship and placement assistance. As well as, the E-learning management portal is always there for you. So. you can watch the recorded session anytime regardless of location.
Along With Medical Writing, You Can Explore Other Training programs Too
Henry Harvin's medical writing reviews suggest that they have an extensive portfolio of online training programs along with a global footprint. The job-oriented training program is highly addressed by renowned multinational companies such as Adobe, McAfee, HP, SAP, Abbott, Philips, Accenture, and many more. 
The popular courses provided by Henry Harvin Education are Analytics Academy (Data Science, Python, Artificial Intelligence, Natural Language Programing, Tableau, Six Sigma Green Belt), Writing Academy (Content Writing, Copywriting, Technical Writing, Research Writing), Finance (IFRS, Stock Market, Financial Modeling, CPA, ACCA, CFA), LAW Academy (Real Estate Regulatory Act Workshop), Management Academy (Mini MBA, 7 QC, Lean Six Sigma in IT Course, PMI-PBA, PMI-RMP, Value Stream Mapping Course), Digital Marketing Course, TEFL Academy, Coding Academy, BlockChain Academy, Cyber Security Academy, Spanish Language Course, GST Course, Tally.ERP 9 Course, Advanced Excel, Accounting & Taxation Course, Teaching Course, SAP Academy ( FICO S/4 HANA, FICO ECC, SAP MM S/4 HANA Course), AWS Cloud Architect Course, MS Azure Fundamental Course.
Summing Up – Henry Harvin Medical Writing Course Review 
The Coronavirus Pandemic has brought new recognition to the necessity of Educational Medical Writers in society.  Medical writing is an esteemed profession and considered recession-proof, and it will grow exponentially in the coming year. 
The demand for professional medical writers won't disappear once the pandemic curve begins to flatten. So it is the right time for those interested in medical writing to join the Henry Harvin Educational Medical Writing Course to explore more new opportunities in the healthcare industry.  
The highly skilled trainers provide the training. So, the students can get most of the program. The best part of the Henry Harvin training program is giving you a 100% Money back guarantee if you don't like the first online session. That's why they are different from other training institutes.
In the end, that's all about Henry Harvin's medical writing course review.
Stay Safe, Stay Healthy!!
RECOMMENDED READ
TOP 10 SIX SIGMA CERTIFICATION IN INDIA: 2022