Digital Marketing Salary in India: A few days ago, I came across a quote that said "Ignoring Digital marketing is like running your business without customers/clients". So true it is. The last 2 decades have seen the advent of the internet and the subsequent change in which our businesses ran. Today there is no one whose lives are left untouched without the internet. The usage is so apparent that you may be a housewife, a professional, a student, a retired person, in the medical profession, and in the social service sphere yet you use the internet for some of the other purposes. The advent of the internet became the Midas touch for the businesses it touched. Today there is no business that does not use the Internet. Thus the term Digital marketing has become so relevant.
A Brief into the History of Digital Marketing
The 1990s was a decade of a whole lot of changes in the world and especially in India. Around this same time, the word Digital marketing was used for the first time. It was also around the same time that computer science technology was making its roots in the Indian scenario. The use of computers changed the economy in all segments. You name it and that sector was being revolutionized by computer technology. Around this same time, the Indian economy opened its gate to the world, and globalization was welcomed with open arms. This was the time of computers, the Internet, and Digital marketing. Slowly as time progressed unknowingly Digital marketing helped run the business more efficiently.
Search engines like Yahoo, MSN, and Google in 1998 became extremely popular with smaller search engines perished. Around the year 2006, the Digital marketing presence grew as around 6 million people began using it. The growth in the digital marketing world has been significant all these years and then in the pandemic times, what helped businesses stay afloat was Digital marketing. With the increase in opportunities in the digital marketing scenario, many professionals started actively getting themselves trained in this field. Digital marketing courses from reputed institutes like Henry Harvin helped in bridging the gap between the demand of professionals and trained digital marketing professionals in India
What are the career opportunities when you do a digital marketing course? The career growth and salaries that one can expect?
Digital marketing is a vast field and so is its scope. As a digital marketing professional, you can look forward to the below-mentioned jobs. Look into the aspects that you like or have a profound interest in and specialise in any of them. The jobs offered in digital marketing are as follows:
Search Engine Optimisation Specialist
Pay-Per-Click Analyst
Web Developer
Social Media Marketing Specialist
Search Engine Marketing Specialist
Data Analyst
Paid Media Specialist
Digital Marketing Manager
Marketing Automation Specialist
Content Marketing Manager
Let us look at each of these digital marketing jobs in-depth and also the digital marketing salary that each opportunity can offer a professional
1. Search Engine Optimisation Specialist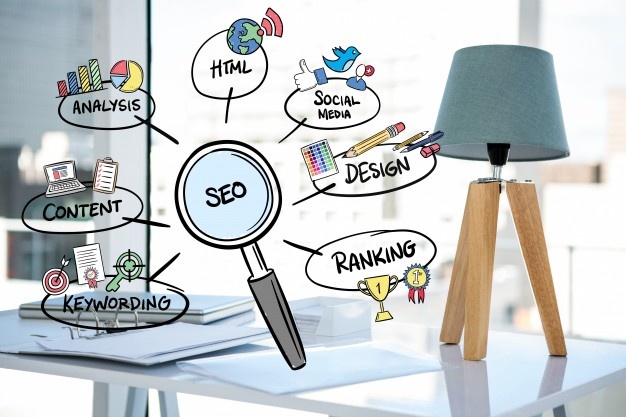 An SEO specialist as the name suggests works around a primary goal of getting more traffic on the assigned website. Due to this, the page will make it to the top of Google ranking and hence this will ensure visibility. The next question to pop in your mind would be how to be sure that this is the field for you. If you are a technical person or someone who likes analysis and analytics, then you may be a perfect candidate. In terms of career, you can start your digital marketing career as an SEO executive and rise up to the rank of SEO director.
An SEO specialist uses organic SEO tools and clubs it with PPC (Pay Per Click) tool and generates around 20 – 25 percent more traffic to the website. This helps in generating about 25 percent for the organisation. The need for an SEO specialist is more so after the pandemic. Thus making it a smart Digital marketing opportunity. A fresher can look for around 1.5 to 1.8 Lacs per annum. With 5 to 8 years of experience around 3.8-6.5 Lac per annum. For the senior-most level, a package of around 12-19 Lacs is expected.
2. Pay Per Click Analyst
Popularly known as PPC analysts, These are professionals who are well versed with the right knowledge and know-how to make profits that equal to or more than the amount invested. Basically, these professionals know how to get back a return on investments. Thus this makes PPC the most desired and hotshot job in digital marketing. When a company starts making profits and it's now time for the company to push its profit-making boundaries is time that a PPC analyst comes into the picture. As a PPC analyst, you will be responsible for monitoring monthly budgets, Making good use of google analytics, and managing ad campaigns on various social media channels like Facebook, LinkedIn, Twitter, and Instagram.
To become a PPC analyst one must know the SEO tools thoroughly. You are also required to know Search Engine Marketing also known as SEM. Adequate knowledge of these will help you in achieving the optimum Return on Investment for the company. The cherry on the cake would be good analytical skills and a focused approach to achieving numbers. They are the link between marketing efforts done online and optimal Return On Investment. The digital marketing salary of a PPC analyst on average is around 2 to 7 Lacs depending on the experience. The average would be around 4 – 4.25 lacs in middle management level
3. Web Developer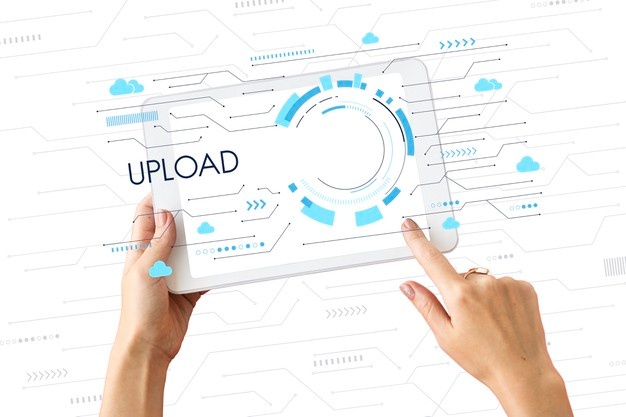 Often hear the statement 'what looks good sells like hot cakes'. Vision is a powerful sensory emotion. This holds true in the Digital marketing world too. What attracts our customers to the site and holds their interest in the attractive and efficient website. Well, in comes the role of the web developer. He paints the canvas that is called the website. As a web developer, you are expected to know a few coding tools. A web developer has to have knowledge of computer software, designing the website to make it attractive, and know HTML coding. To give the website a positive user experience, the web developer will analyze the site time and again and make it efficient, effective, and user-friendly.
The website simply gives the information of products, services, contact details, and purchases made in the past by the customer to name a few. When a digital campaign is posted online the web developer plays an important role in designing and getting analytics running to gauge the success of the digital marketing campaign. The digital marketing salary of a web developer starts with around 1 – 1.25 Lacs for a fresher. With experience and expertise backed with online success in a few years, you could earn around 9 Lacs per annum
4. Social Media Marketing Specialist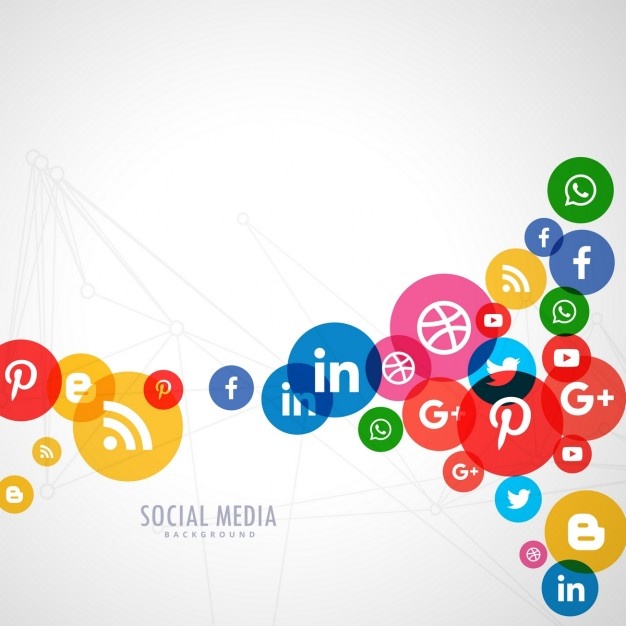 Digital marketing is based on social media. It is one such medium that has grown by and large in this last decade or so. There are many social media platforms and people do not shy from using them. This presents an opportunity in being a Social media marketing specialist in digital marketing. The message a company wants to tell its consumers becomes a social message. In such a scenario reaching the right social media platform is of paramount importance. This is precisely the role of the Social media marketing specialist. They know to put the 'Right Message at the Right Time on the Right and Relevant' platform. The demand for these professionals never seizes.
The role of these professionals is to have a positive interaction with the customers, keep them upbeat about the brand, and engage them in the most organic way. This benefits the company by generating clicks that also end in purchases. In today's times, companies are hiring experts who can help them build a positive image of the brand with help of these experts in a specific field. As a specialist you work in close calls with the marketing team, monitor, develop, engage, and generate purchases for the company using the right social media. The digital marketing salary depends on experience. In fact, to become an expert you need at least experience of 3-5 years in a particular field. The salary ranges from 3.5 lacs per annum to 7 Lacs per annum.
5. Search Engine Marketing Specialist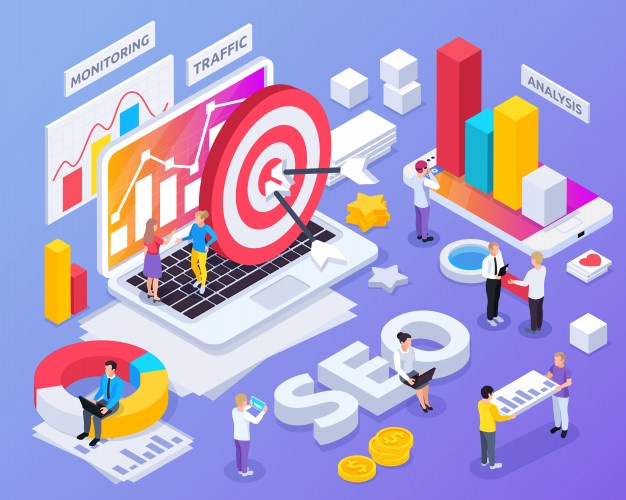 One of the main functions of this set of professionals is apparent from the title. The profile requires the professional to extend the role of SEO into web planning, implementation, and managing the company SEO tool along with SEO and keyword generation. An ideal candidate is one who has great analytics skills, is a go-getter and is not nervous around numbers, and is a strategist. He is responsible for all paid promotions, across all platforms and various search engines. The analytic skill is put to use while analysing campaign effectiveness, budgeting, and measuring and thereafter analysing the website and campaign effectiveness. Knowledge of the proper functioning of google ads is a must, without which campaigns may not be effective.
Design campaigns around search engines and then run paid campaigns so the optimum return on investment is sought by the company. Optimising the landing page which is often ignored but is very crucial is also looked upon by this specialist especially if the landing page directs you to paid promotion. Digital marketing salary expected is around 2.5 Lacs per annum. With an experience of over 3 to 5 years, it could be around 6 lacs per annum and with more than 7 years it attracts a salary of 9-10 Lacs.
6. Data Analyst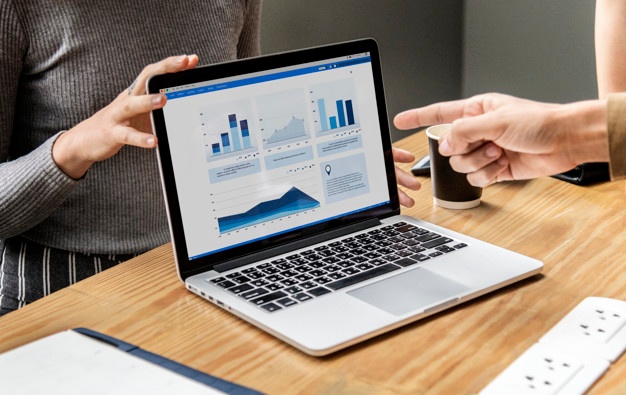 For the businesses to grow it is necessary that time and again the data that is received be analysed and then necessary action be taken to come up with new ideas. This is the precise role of a data analyst. A data analyst collects the data, analyses it, and uses it to improve business processes and systems. Data that is collected from various sources like customer surveys, feedback, trends, and patterns are then seen, and the new strategies and campaigns are rolled out. The data gives insight if the company is going on the right track or changes are required.
If you like to collect, analyse, follow trends, trace patterns, and to top that you like to then use this data for strategy, then you can be a successful data analyst. The role of a data analyst is as follows:
Complex data is converted into simple understandable data
Communicate across all channels in the company
Identify key performance indicators.
At an entry level, a data analyst in India earns around 2-2.5 Lacs per annum. With about 3 to 4 years experience the expected salary is around 5 lacs per annum.
7. Paid Media Specialist
As the site develops and competition gets stiff, it becomes necessary to generate and divert traffic to the company's website. In such a scenario, a paid media specialist is required. Such specialists help generate traffic. Traffic is directed by social media platforms like Twitter, Facebook, and Instagram to name a few. If you want to be a paid media specialist it is necessary that you have analytical skills as well as a creative streak. The best of these will help you scale new heights as a specialist.
As a specialist, you must know which media to use to get the preferred response and reach the audience. Get a better output with the correct optimization of resources. As a Paid Media specialist you must be aware of optimising keywords and website details, managing the approved budget, giving questionable replies to shareholders, and measuring the effectiveness of the campaign with proper return on investment. An entry-level specialist can expect a salary of around 3 Lacs per annum and with about 3 to 4 years of experience, the salary may go up to 5 to 6 lacs per annum.
8. Digital Marketing Manager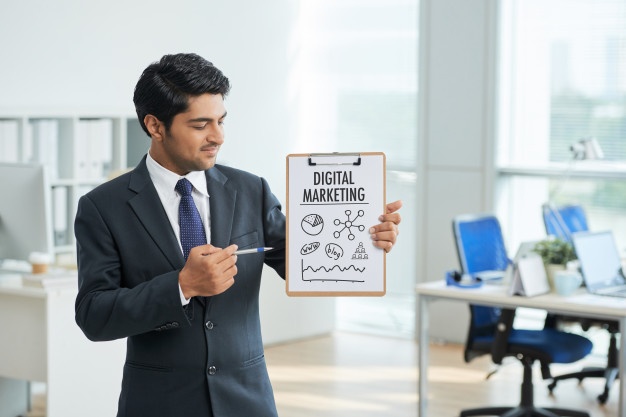 A brand has its presence across all mediums like print, television, and digital. A digital marketing manager is a professional who is responsible for the digital presence of the brand and ensuring optimum exposure to the brand. He is the one to make decisions on the brand as to which medium must be used and how the digital marketing mix will be used to gain optimum exposure and ensure a positive image of the brand. A digital marketing manager must be aware of the latest trends, the new technology, and the relevant data to use.
He selects the partners and channels for brand promotion. He is responsible for budgeting, doing data-driven analytics, and optimising the use of digital space. A person who has a keen interest in data analysis and is a good negotiator can look at becoming a digital marketing manager. At entry-level a salary of around 3.5 to 4 Lacs per annum is expected. With experience of about 5 – 6 years, the salary that is expected is around 8 to 10 lacs per annum.
9. Marketing Automation Specialist
As the traffic towards the website increases due to the various activities carried by the digital marketing team. It becomes important that the platform used by the website is able to function fully and has the capability to handle more traffic and yet not hamper the customers' experience on the website. Looking into this dimension is the role of a marketing automation specialist. He works in close association with various departments like developers, project managers, and operational managers. They keep a close eye on the marketing strategies used, help to improve the campaign, and improve customer satisfaction. Thus bringing in the revenue.
He helps in building and marketing brand-specific campaigns. The brand metrics are understood and evaluated using their skills. They refine databases and regulate data analytics. They often play an important role in brainstorming and generating new and innovative marketing strategies. The expected salary at entry-level is around 4 Lacs per annum, while with 3 or more years of experience the expected salary could range between 6 – 7 Lacs per annum.
10. Content Marketing Manager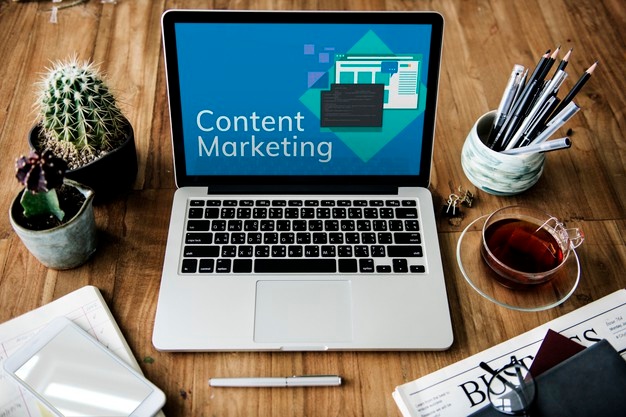 We know that 'Content is the King', well for the business to have its digital presence, it needs a website. A website without appropriate content is like a body without a soul. The content writing has to be relevant, should help the customer get the information on the product which they wish to buy, the words have to be simple and understandable, and the content should be in line with the company's vision and mission. This important aspect is seen by the Content marketing manager. The manager manages the content across all platforms.
Content generation, content marketing strategies, designing the approved content in an attractive way, doing proper research on particular topics, and finally getting it thoroughly introspective from the customer's point of view is the role of a Content Marketing Manager. The digital marketing salary is around 3 Lacs per annum for a fresher. Around 5 Lacs per annum with 3 or more years of experience and 7 Lacs per annum with about 7 to 9 years of experience.
What does a Digital Marketing Salary look like within the next few years in India?
Digital marketing is here to stay and it holds its significance not only in India but worldwide. The future of digital marketing will grow from strength to strength and not face a null in the coming decade. Ditto holds true for Digital marketing salary. With experience, a professional will surely see a steep climb in the digital marketing salary market. The following pic will give a brief glance at the digital marketing salary market. Experience, Job title, Employers, and skill upgrade will always hold a key to success.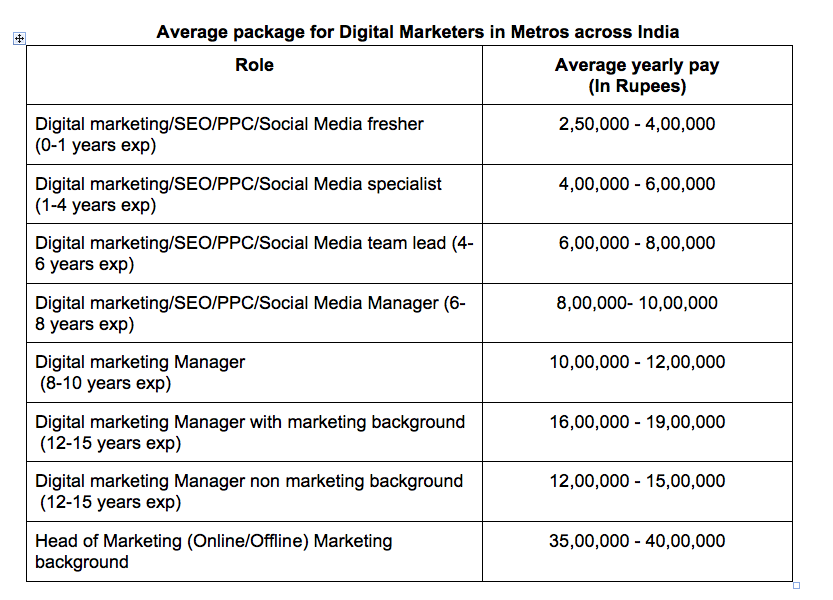 FAQs
Q 1. I want to be a digital marketing professional. Rather than doing a full-time job, I wish to freelance. Would it be ok and ideal?
A freelance digital marketing professional can earn as much as a full-time professional provided the experience is relevant and you are extremely talented. Freelance assignments are lucrative too and you can earn as much as a full-time professional. On average, a freelancer earns around 5 -6 Lacs per annum based on the niche he offers and the experience. 

Q 2. What is the role of an SEO specialist?
The role is well defined. It involves optimization both on-site and off-site analysis. Create content that is in line with SEO needs. To drive traffic to the website by conducting keyword research to have relevant data only. Plan and execute strategy for optimization of the website.

Q 3. How should I choose an employer?
Ideally, you would like to earn more in an established firm. But in a smaller firm, you will learn more and maybe learn less. It now depends on you if you value learning over money. In the early years of professional life, it helps to gain experience so that later on you can command a good salary. 

Q 4. How do I  do a digital marketing course?
There are many institutes that offer online as well as offline courses on digital marketing. You can choose the mode of learning at your convenience. You can do an online digital marketing course from a reputed and recognised institute like Henry Harvin.