Legal aspects like tax returns and keeping records are essential. This ensures the smooth functioning of a company. A company secretary is a professional who looks after it. Often the Company Secretary also advises the Board of Directors. Legal and statutory regulations compliance is overseen by the Company Secretary. Viewed as a vital link between the shareholders and the Board of Directors. Efficient administration, and preparing financial reports are the tasks of the Company Secretary. Helping decision-making is easy. Company Secretary often looks at the ethical code of conduct of the company.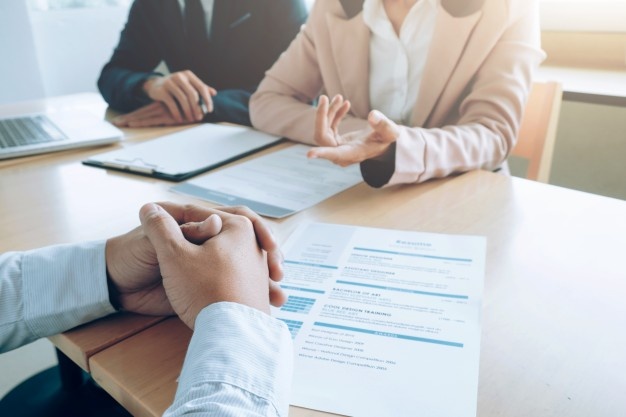 Company Secretary – course details
The Institute of Company Secretaries of India is the governing body of this program. This distance level program is of 4 levels. Clearing the CSEET or Company Secretary Executive Entrance test is mandatory. CSEET is a national-level entrance test. The Foundation program is the first level. Followed by the Executive program. After the Executive program next is the Professional program. On successful completion of professional program, Management training program, 4th level.
While the foundation program takes a year, the program then becomes self-paced. Every program then is further into modules. It is up to the students to clear all the modules in a single attempt. Many students split the modules into 2 parts and take the exams. A time of 1 year to clear the next level of the programs. The age limitation factor is not binding. To take the Company Secretary course, students can be of any stream. Commerce candidates prefer doing the Company Secretary course. But, many times candidates are from other streams.
Company Secretary – eligibility
Eligibility for Foundation course
CSEET entrance test clearance is mandatory.
The candidate must have cleared the 12th standard exam.
Aspirants must score 50% or more marks in the 12th standard exam.
Eligibility for Executive program
An aspirant must be above the age of 17.
Clearing the 12th standard exam is a must.
Candidates who apply after graduation, seek entry directly to the program.
Students can be from any faculty except fine arts.
Eligibility for professional course
Clearing the executive program is mandatory.
After clearing the first 3 levels, candidates can apply for training.
Company Secretary -Admission process
Since the program is divided into levels. The admission process for each is different. Each level of the admission process is described in detail.
Foundation course
To appear for exams in December, the application in March is a must. March month of the same year.
In case the candidate needs to in June, then the application by September of the previous year.
Executive course
For registration up to May, candidates can appear for any module in December. Yet, sometimes the candidate registers in November. The exam is in February of the next year.
Candidates can appear for the executive exam in December. Both the modules at one time. Yet, registration in February is a must of the same year.
If a candidate wants to appear for both modules of the executive program in June. Registration must be by August of the previous year.
Professional course
To appear in December, February registration is mandatory. The year has to be the same. All the professional modules can appear in one go.
June attempt requires August (previous year) registration.
Single modules can appear in December. Registration for the same in or before May.
November registration (previous year) for a single module attempt in June.
Company Secretary -fees
The CS foundation course fee is 3,600/-.
Executive program course fee is 7,000/-.
Professional course fee is 12,000/-.
Company Secretary -Syllabus
Foundation course
| | |
| --- | --- |
| Paper | Subjects |
| Paper 1 | Business Law and Environment |
| Paper 2 | Business Management, ethics, and Entrepreneurship |
| Paper 3 | Business Economics |
| Paper 4 | Accounting and Auditing |
Executive course
Module 1
Paper 1
Interpretation
Jurisprudence
General Laws
Paper 2
Setting up of Business entities
Tax Laws
Module 2
Paper 1
Corporate and Management Accounting
Securities Laws & Capital Markets
Paper 2
Financial & Strategic Management
Economic, Business and Commercial Laws
Professional course
Module 1
Paper 1
Pleadings and Appearances, and Drafting
Paper 2
Company Secretarial Practice
Module 2
Paper 1
Corporate Restructuring, Insolvency
Paper 2
Financial, Treasury and foreign exchange
Module 3
Paper 1
Advanced Tax Laws and Practices
Paper 2
Strategic Management, Alliances, and International Trade
Module 4
Paper 1
Governance, Business Ethics, and Sustainability
Paper 2
Due Diligence and Corporate Compliance Management
Company secretary Training 
| | | |
| --- | --- | --- |
| Type of Training | Description | Duration |
| Student Introduction Programme | Known as SIP. Application 6 months before applying for the executive program. Candidates can appear for modules only after this induction program. | 7 days |
| Executive Development Programme | Pursued after completion of the executive program. Done before the 15-month program begins. | 8 days |
| Compulsory Computer Training Programme | Mandatory to do this program to appear for the executive program. | 70 hours |
| Professional Development Programme | Can attempt at any time during the 15- month training program. | 25 hours |
| Specialized Agency Training | After completing the EDP or SIP program. Attempted after passing the professional program too. | 15 days |
| MSOP or Management Skills Orientation Programme | Designed for students who have a partial or full exemption of training. Fulfilling the regulation of 1982 is mandatory. Fill in all the documents for registration. | 15 days |
| Professional or Management Training | Training pursued after either Executive or professional courses. | 15 months |
| Practical Training | Training done only after professional program completion. Duration under the 1982 companies secretaries regulation for 12 months. | 3 months |
Company Secretary – course curriculum
There are various steps in the course.
| | |
| --- | --- |
| Step 1 | CSEET |
| Step 2 | CS Executive Course (8 papers) |
| Step 3 | CS Professional Course (9 papers) |
| Step 4 | Pre-membership training |
| Step 5 | CS Membership |
| Step 6 | Continuing Professional Development |
Company Secretary – Jobs
The scope of a company secretary is very vast. Every aspect of business that a company secretary covers.
Company Registrar – A vital link between the various shareholders and the Board of Directors. Annual filing of documents is their responsibility.
Legal Advisor – Any legal disputes within or outside the company sorted them. They are responsible for following all bureaucratic and statutory directives. Securities and corporate laws are overseen by them.
Chief Administrative Officer – They look into the daily administrative functions of the company. Safeguarding all confidential documents is under their watchful eyes.
Corporate Planner – Businesses expand and merge with other corporations. A corporate planner plans the mergers or joint ventures. Takeovers and Major collaborations are also planned and executed by them.
Principal Secretary – Arranging and managing annual general meetings of the company. Meeting and discussing issues with private and government delegates. Overseeing important client meetings.
Corporate Policymaker – Formulating short-term and long time policies for the smooth running of the company. Additionally, reviewing existing policies and improving them.
Member of Board of Directors -Chosen to that board has told on secretarial practice.
Managing Director – Overall managing the company. Employee-related matters or administration matters solving them.
Administrative Assistant – Assisting the department head. Preparing reports to make key decisions. Conducting research so that newer and better policies are in place. Collecting data and reviewing the same.
Investor Capital Market Relations – Analysts, investors, and stakeholders are important for a company. They position the company strategically for them.
Company Secretary – Salary
| | |
| --- | --- |
| Job Profile | Average Salary |
| Business Consultant | 10 LPA |
| Operations Manager | 7.5 LPA |
| Investment Banker | 9 LPA |
| Finance Consultant | 6 LPA |
| Marketing Manager | 6.5 LPA |
| Company Secretary | 10 LPA |
| Stock Broker | 4 LPA |
| Legal Advisor | 5 LPA |
| Principal Secretary | 6 LPA |
| Company Registrar | 10 LPA |
| Chief Administrative officer | 12 LPA |
Company Secretary – Salary overseas 
| | |
| --- | --- |
| Country | Average expected Salary (per annum) |
| India | 6 LPA |
| Canada | 12 LPA |
| United Kingdom | 60 LPA |
| Australia | 11 LPA |
| United States | 29 LPA |
Company Secretary – Top recruiters
Indian Railway Finance Corporation Limited
Jaypee Group
OIL India Limited
HCL Technologies Limited
Punjab National Bank
Karur Vysya Bank Limited
Omaxe Ltd
Birla Corporation Ltd
KPMG
ONGC
Deloitte
PWC
Oil India Limited
Jaypee Group
Punjab National Bank Ltd
Company Secretary – Roles with independent practice
With experience, a professional can practice independently. The roles then will be different. A sneak peek into them.
Legal secretarial
Corporate governance
Corporate restructuring
Foreign collaborations and joint venture
Arbitration
Financial management
Project planning
Capital market and investor relations
Due diligence
Corporate advisory services
FAQs
Q 1. Who can apply and study for company secretary? Any personal characteristics that would help.
Firstly, anyone can apply for the company secretary course. With the exception of fine arts students. Since it's a tough course, The right mindset is only needed. Aspirants with good mental strength, and convincing power can study company secretary courses. These two skills come very handy while dealing with legal aspects. Being a company secretary would also mean being a meticulous planner. Good command over written and spoken English. Excellent communication and interpersonal skills are necessary. 

Q 2. Can you give a brief outline of the entrance test for the company secretary?
Clearing the CSEET Exam is mandatory. This entrance test is the first step into the world of the company secretary. Multiple Choice Questions (MCQs) test. 90 minutes test duration. No negative marking for wrong answers. 2 marks for every right answer. The total number of questions is 50.

Q 3. What are the core subjects of the company secretary?
Company Secretarial Practice is one of the core subjects. Corporate Restructuring and Insolvency, and Company Accounts cover a major part. Cost and Management and Company Law are the legal subjects.

Q 4. Does the company secretary course have scope overseas?
A definite yes. A candidate after completion of the company secretary course can apply 
for jobs. After gaining work experience of 4 to 5 years can apply overseas. Professionals 
with experience are in great demand overseas. Countries like Hong Kong, Singapore, and 
Malaysia welcomes professionals.

Q 5. After completing the company secretary what is the scope for further education?
After the company secretary, students can do CA. Many opt for LLB since it helps in legal remedy. Doing MBA in finance is also one of the courses.