SAP is one of the most searched certification courses. With changing times, SAP courses are structured to meet industry standards and global requirements. With a wide user base of 200mn+ worldwide, SAP and its application requires highly skilled professionals. While number of candidates choosing SAP course is slowly increasing, it's still far from the massive number of skilled professionals required for functioning of businesses sans hinderance. A knowledgeable and skilled SAP professional gets direct access to highly paid job offers in various sectors. If you are the one looking for a career boost then this article is for you, that throws light on all aspects of SAP and all about SAP courses.
SAP Overview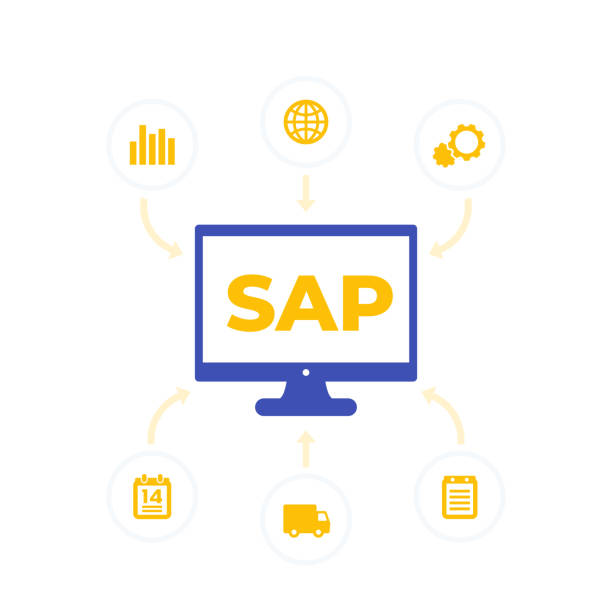 SAP- Systems Applications and Products in Data Processing, was founded in !972. Five IBM engineers namely, Dietmar Hopp, Klaus, Tschira, Hans-Werner Hector, Hasso Plattner, and Claus Wellenreuther were working on an organization-based system which was based on SAP software. Later it was told to them that this analysis is no more required at the AI department of IBM Tech. Rather than abandoning the project on which they had worked relentlessly, these engineers left IBM and started another company. That is how SAP was founded. Their first client was Imperial chemical industries where they developed programs for payroll and accounting purpose. The data of which was stored in an electronic system which the use of logical database and thus commenced the practical usage of SAP.
The SAP ranks first in the Enterprise Resource Planning (ERP) market.
SAP, as the name suggests, is a combination of database management, business training, and human resource software management. SAP is a comprehensive financial accounting system that helps users achieve their goals much faster using software.
Of all the software, SAP ERP is the most popular. The training of SAP ERP carried out as independent or certified training has its own importance and weight regarding employment opportunities and professional careers.
The first version of SAP ERP was SAP R / 1, released in 1971, which worked for real-time data processing. SAP R / 1 is a single style that represents presentation, application, and database on one server.
SAP R / 2 is a two-level style for handling languages and foreign currencies. It works on two servers. Server 1 for presentation and server 2 for application and database.
SAP R / 3 is an updated version and used to satisfy the customer (s) more efficiently by assigning a server for each task: presentation, application and database respectively.
When we arrived in the 1990s, SAP had many valuable additions to its software. Financial Accounting and Control (FICO), Materials Management (MM), Sales and Distribution (SD), Warehouse Management (WM), Production Planning (PP), Human Resources (HR) and many other modules. Over time, SAP has grown further by adding SAP BW (Business Warehouse), SAP SCM (Supply Chain Management) and SAP CRM (Customer Relationship Management). In addition, SAP has expanded to Business Objects, Success Factors, Ariba, Hybris Solutions and Concur.
The latest entry into the SAP world is game-changing SAP HANA. SAP HANA is the cloud computing platform and cloud platform. SAP S / 4HANA is now the "digital core" of SAP. It is the next generation ERP software.
The S / 4HANA release year was 2015 and designed to make SAP ERP users more efficient with better and simpler processes, better user interface (SAP Fiori), real-time information and analytics, automated tasks and even built-in predictive machine learning, and artificial intelligence capabilities. With S / 4 HANA, SAP has reached new heights and launched Intelligent Enterprise.IE (Intelligent Enterprise) which enables rapid transformation of data into insights and predictive analytics.
SAP COURSE
SAP course is becoming increasingly important to representatives and organizations as SAP continues to add new applications, devices and interfaces to virtually every business space. The perception of this phase across the world is to extend supervision and productivity to many utility areas including accounting, materiel management, organization and planning. This requires training of employees to improve their skills.
There are two types of SAP training:
Functional- Functional SAP training enables an individual to become familiar with business knowledge, business objects, sales and distribution, customer relations, accounting and control.
Specialized- Specialized SAP training teaches an individual to use the coding language and ABAP for the purpose of customizing and programming the module.
SAP course consists of 20+ modules that focus broadly on the areas of data warehouses, master data, inventory processes, and corporate billing processes.
This is also useful for people from business operations who have a technical background with prior knowledge of C ++ and Java.
SAP Course Eligibility
The SAP certification program is a certification course for which B.Com, Engineering, MCA, B.Sc. or PG holders in the same industry are eligible. There is no age limit for doing the SAP course.
SAP Course Fees
SAP certification course fees ranges anywhere between Rs.40,000 to Rs. 3lacs. The factors that decide the SAP course fees are quality of information provided, skills that are enhanced, and flexibility of the learning mode provided by an academy. This also depends on the module you choose and the credibility of an academy
SAP Course duration
One of the things about the SAP course that makes it different from other certification courses is that SAP certification courses do not have a set course duration. The duration of the course cannot be less than 8 weeks up to a maximum of 15 to 30 weeks. Depending on the course you choose, the duration of the course may vary. If you choose a part-time or online course, the course duration may be longer than stated above.
Although full-time and online courses have the same impact, the credibility of the institution, accreditation, and choice of module define the value of the SAP certification achieved.
SAP Course Module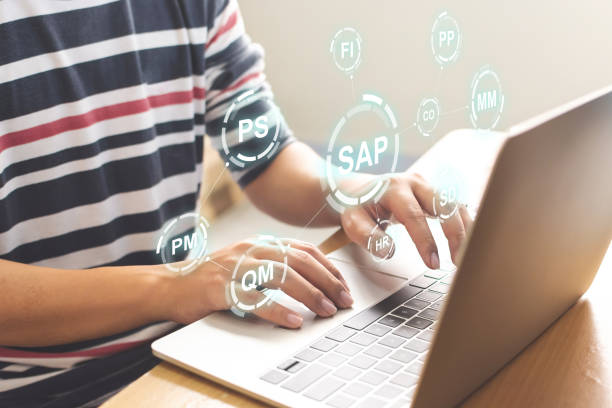 The syllabus for SAP course differs depend on the modules chosen. Following are some of modules of SAP:
SAP HRM (Human Resource Management)
SAP PP (Production Planning)
SAP FSCM (Financial Supply Chain Management)
SAP FICO (Financial Accounting and Controlling)
SAP MM (Material Management)
SAP HANA
SAP SD (Sales and Distribution)
SAP WM (Warehouse Management)
SAP QM (Quality Management)
SAP PS (Project System)
SAP LE (Logistics Execution)
ABAP
SAP Course Certification
There are three types of SAP certificates:
Associate Certification– This covers fundamental knowledge about SAP solutions.
Specialist Certification– This covers role specific components.
Professional Certification– this has a prerequisite of experienced project handling, and a more detailed knowledge about SAP.
SAP Course Scope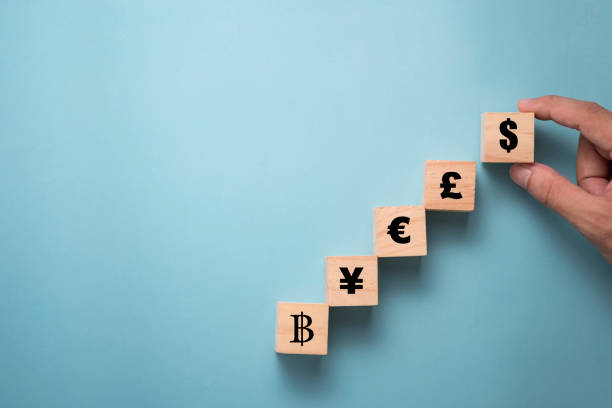 Unlike most other certification courses, successful SAP certification candidates are most sought after by IT, finance, logistics, marketing, and manufacturing companies. Almost all of the large companies that are the backbone of the nation depend on SAP these days, so the demand for candidates with the right skills to use SAP is very high today. One of the great things about the SAP certification program is that it offers a huge range of courses, so there is something for everyone. Since the course is not generalized and designed specifically and differently for each course, taking any SAP course could make it easy for you to get a job
Job Opportunities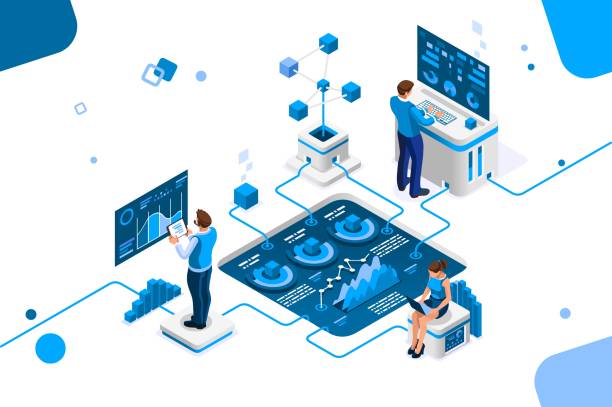 All ancillary skills are always beneficial to your career. This gives you a boost to move up the ladder in your career and if it is SAP certification course, it is the right thing you need to boost your career graph.
Recognized as one of the most manageable, flexible and resilient enterprise software solutions, SAP has changed the face of the business since its launch in 1972. Thus describing the importance of SAP courses.
SAP course and certification is a program of choice for most IT professionals as it is required by almost all companies around the world in all major industries. Since SAP products are used in the IT industry, almost everyone, whether it is a business analyst, IT administrator, developer, team leader, or of any type of professional, can improve their career if they are certified by a reputable institution. In addition, the certification acquired can also lead to support positions such as consultant, trainer or provide solutions related to SAP ERP to customers.
Following are few of the job opportunities one can expect after doing SAP Training Online:
• Sales
• Marketing & Communications
• Human Resources
• Development & Technology
• Executive & Management
• Consulting Services & Customer Support
• Corporate Operations
• Linux Programmer
• Embedded Systems Engineer
• OBIEE Consultant
• Cloud Architects
• Data Scientists
• Oracle Developer
• SQL Programmer
• Business Analyst
• Mobile Engineers
• Server Administrator
• Cyber Security Professionals
Academies offering SAP Courses
There are numerous academies offering SAP courses these days. Income Software Technologies, Hyderabad, VGIT Chennai, Udemy, Ecocline Edutech Services, Mumbai, WE Excel Edutech Pvt. Ltd., Chandigarh, Sappallclass, Thane Mumbai, Delphi Computech, Mumbai, HNC Global Services, Hyderabad, Willsys Technologies, Bangalore, Sapware Technologies, Bangalore and many more.
Henry Harvin tops the list as #1 SAP course provider. Henry Harvin ERP academy has a collection of 22+ SAP oriented courses which are structured and planned as per individual requirement.
The Henry Harvin ERP Academy has targeted on providing courses which will enhance the portfolios of active professionals and students and improve the cognitive content of organizations. The Henry Harvin® ERP Academy strives to realize the goal of rising technology and social control manpower with a whole ERP and Oracle ability set. These skills are imparted through action-oriented learning solutions rigorously created by specialists with intensive trade experience. SAP learning at Henry Harvin is goal-specific training done by designated professionals from leading organizations who have additionally been known as experts within the field. Henry Harvin aims to develop quite 50,000+ skilled personnel into designated SAP professionals.
Highlights
Henry Harvin is the leading SAP training academy
Courses both offline and online
Hands-on training on highly demanding SAP skills
Descriptive and elaborate modules
Quality learning
20+ SAP courses to choose from
Subject matters expert guidance sets the dynamics of the SAP course
Membership facility
Boot camps, hackathons, and intense training
Placement service provided
Webinars
Additional modules provided
Self-paced training
Corporate training
Access to Elite ERP Academy of Henry Harvin
Affiliated to Ministry of corporate Affairs, American Association of EFL, MSME, UKAF, UKCert., Project Management Institute
ISO 29990:2010 certified
45 hours of constructive learning
Soft skill training and resume writing
1400+ Google reviews, 200+ YouTube testimonials
SAP Courses by Henry Harvin ERP Academy
In total, there are 24 SAP courses provided by Henry Harvin ERP Academy. Find out the details about all the SAP courses here
About ERP
ERP means Enterprise Resource Planning. ERP is an integrated system used for managing a company's resource.
Types of ERP
Baan
SAP
Siebel
Microsoft Dynamics
Peoplesoft
JD Edwards
Importance of SAP ERP
The decentralized system of managing data has the biggest setback in terms of duplications, higher inventory, and inconsistency. To overcome this, the centralized system or SAP ERP system was started. This helped organizations by
Maintaining the data at a center location
Sharing at ease
Easily accessible
Eliminating duplications and redundancy
Increased productivity
Reduced material cost
Effective management
Better customer service
Thus, SAP is considered extremely important for companies and has become an integral part of most of the businesses. The cloud-based solutions provided by SAP helps seamlessly managing resources, sales, inventories, and labor.
CONCLUSION
SAP courses are best suited if you are looking for a career growth or skill advancement. With industries flourishing, more and more skilled professionals are in demand. SAP professionals also leverage a higher salary package. By decoding everything about SAP course through this post, our aim is fulfilled. Choose the top SAP courses and give wings to your career.
Check Henry Harvin's Customers Reviews:
Balraj Singh, Urvashi Agarwal, Radhika Bharti, Simran Kaur, Alisha Sinha, Hammad Akhtar, Ashi, Mohd Sharoon, Naren Roy, Vinay Kumar Mehta
Read More
FAQs
Q.1 There are so many SAP courses. Where should I begin with?
Choose beginners course and then gradually proceed towards advance levels.
Q.2 What is the eligibility for doing SAP courses?
Graduates, postgraduates from science. Commerce, and B tech.
Q.3 What is the duration of SAP courses?
Between 10-30 weeks.
Q.4 IS the SAP course still a highly recommended course for 2021?
Courses like SAP HANA, SAP FICO, ABAP, SAM HR, SAP MM etc. are high in demand. They provide the required skills and thus help in career growth and career switch.
Q.5 Does the SAP course guarantee me a job?
SAP certification courses are not a JOB guarantee programs. It helps you to enhance your skills thus improvising your work profile.
Q.6 Does training from a reputed academy matter?
SAP courses offer a systematic approach to learning. Doing the course from a renowned academy adds value to your core strength and knowledge.
Q.7 Which is the best mode of doing the SAP course?
Online. As it is cost-effective.
Q.8 What is the validity of the SAP certification course?
There is no validity period. However, with advancements in technology, the versions keep changing.
Q.9 What skills are tested in the SAP course examination?
Explanation of various business processes, implementing methodologies and data models. These are few aspects that are checked during the tests.
Check Video Testimonials: