Writing an email, a blog post, a screenplay, or a novel can be tedious and time-consuming without writing apps and software. Having asked this question, what are the best writing apps for creating quality content that appeals to readers?
Those times were long gone, as writing was possible as a career only for journalists, professional writers, or novelists. As of right now, writing has become easier online due to Internet accessibility and the possibility of earning a living.
Right now at this age, content has served millions around the world and it is termed a "king". Several writing styles have found new platforms, such as blogs, opinion illustrations, business writing, and much more.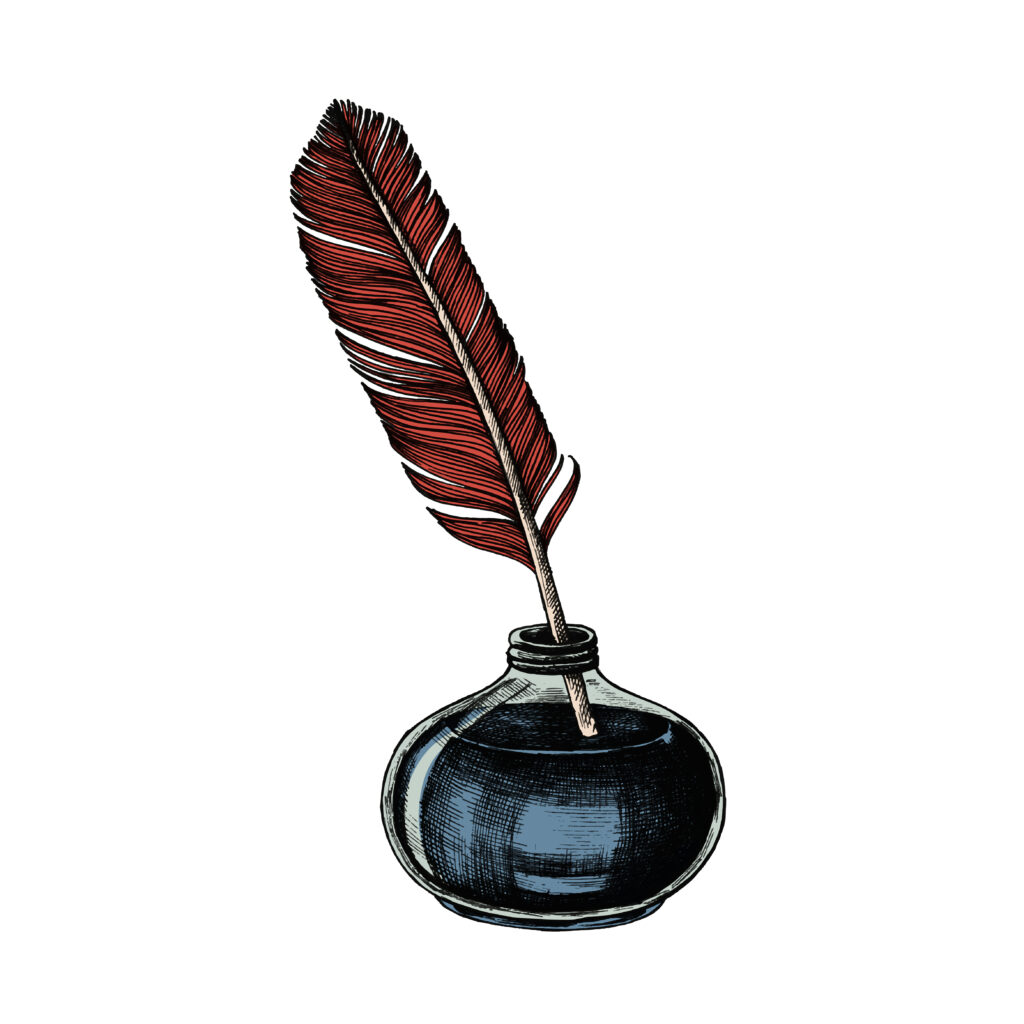 Here is a list of the 30 best Writing Apps and Software for 2022
1. Microsoft Word
Use for: Writing short and long-form content
A software program that very much comes along with Windows in entering data in Microsoft Word. When using a desktop or laptop, everyone has encountered or utilized it at some point in their lives.
Regardless of the new writing apps that have emerged, Microsoft Word has kept its place with continuous updates and advanced features. It is a simple tool to use, which allows individuals to access it easily when formatting data such as font size, style, color, etc. Any writer must have access to all of the formatting tools indicated above. Without being said that Microsoft Word is among the best writing apps and software for 2022.
Website: https://www.microsoft.com/en-in/microsoft-365/word
2. Google Docs
Use for: Writing short and long-form content
Google Docs is an easy-to-use tool when writing, editing, and sharing amongst fellow workers through a cloud-based network. This tool is similar to Microsoft Word, it is where you can write, format, and store the content in your personal Google drive account for future reference.
Similarly, this tool enables writers to work together with fellow writers to edit and post comments on the written content in real-time.
Its capacity to integrate with many writing tools when creating and modifying text may be its most alluring feature. Finally, it is one of the most used tools among bloggers, which lists it among the best writing apps and software for 2022.
Website: https://www.google.com/docs/about/
3. Word Pad
Use for: Jotting Notes
Using WordPad, you can create and modify documents using a straightforward text-editing tool. Here in this tool, you can add text in a variety of fonts and colors, which include images, and links to other files. WordPad allows you to open and save Open Document text files, rich text files, Word documents, and text files in general (.odt).
But if you try to open other file types, it will open as plain text files only. Hence it may not display according to your expectation.
Similarly in WordPad, there may be features like headings, footers, and annotations that are not supported.
Website: https://www.wizcase.com/download/wordpad/
4. Grammarly
Use for: Proofreading and grammar checking
Grammarly is the best used for proofreading short-form text that is written by bloggers and other content creators. There are over 10 million users of this application which are thought to be active as of right now.
This tool may be one of the basic writing app assistants that are most frequently used when writing for proofreading. Your skepticism about this tool's ability will vanish at a glance at its capability.
Grammarly checks spelling and grammatical errors which are the most accurate problems when writing content. Furthermore, Grammarly provides a detailed explanation of why each correction is needed. Additionally, it offers a great tool to evaluate your writing for readability, clarity, and overused sentences. So this tool gives authors the ability to decide how serious or light-hearted their writing will be to their readers and the subject matter. Because of this ability, this tool ranks amongst the best writing apps and software for 2022.
Website: https://app.grammarly.com/
5. ProWritingAid
Use for: Proofreading and grammar checking
You can explore a variety of languages, writing styles, document kinds, and reports when using ProWritingAid. It is an online tool for proofreading and editing.
Writers who write long-form content and are keen to improve their writing style and make it more engaging for readers should use this application.
ProWritingAid premium version for style editors and grammar checker for bloggers, novelists, etc., is similar to that of Grammarly.
With the help of this editing tool, content creators can change grammar and punctuation more quickly and efficiently. This tool also helps in removing errors and improving word choice selection.
The suggestions it offers are more concerned with improving the overall flow of your work than they are with highlighting particular errors and problems.
Website: https://prowritingaid.com/
6. Hemingway App
Use for: Self-editing
The Hemingway App is an editor application that highlights and corrects grammar, fluency, and sentence structure to help with your writing when reading and make it look better. On using this tool, it can help improve the quality of your content by spotting four basic writing issues:
Adverbs
Passive voice
Complicated words & complex phrases
Long, rambling sentences
Website: https://hemingwayapp.com/
7. Ginger Software
Use for: Checking for grammar mistakes
An AI-driven proofreading tool is Ginger software. This tool along with Grammarly and ProWritingAid has been listed among the top proofreading programs. Ginger is a powerful and accurate piece of software with many features that are useful for bloggers, and SEO writers.
Website: https://www.gingersoftware.com/
8. Readable
Use for: Short-form writers
Readable provides copywriters, marketing professionals, and authors with cutting-edge readability tests to improve their content's readability. It's a useful program that very much depends on several variables, such as readability score and it also suggests the best ways to construct it. The program uses a variety of algorithms, including IELTS, CEFR, Flesch-Kincaid, Flesch Reading Ease, and Automated Readability Index.
Website: https://readable.com/
9. Linguix
Use for: Checking spelling and grammar
One of the best spelling and grammar checkers which is an alternative tool to Grammarly is Linguix. This tool is excellent software for freelancers, and content creators who write articles and blogs regularly. It is a good software that has awesome features like a plagiarism checker, and it can also check your grammar.
Website: https://linguix.com/
10. Rytr
Use for: AI writing tool
Rytr is a platform for individuals and content creators wanting to produce content but might be having trouble producing new topic ideas. For instance, this tool is based on the open-source GPT- 3 API from OpenAI.
However, Rytr only needs a few instructions from the beginning, and it will start creating content based on those pointers.
At first, you'll need to provide some background information, and it will start creating content in a matter of seconds that is completely original. Writing comprehensive blog posts, marketing, and sales content, and website material are all possible with the application. Because of everything being said about this application, it, therefore, lists among the best writing apps and software for 2022.
Website: https://rytr.me/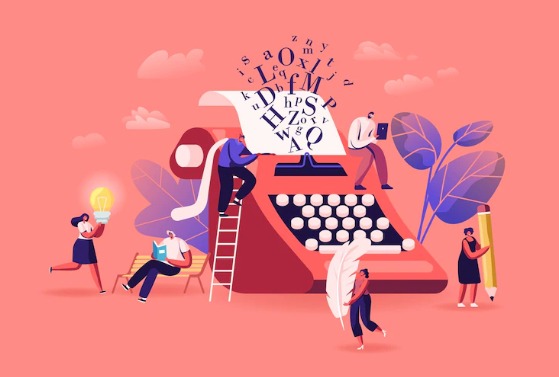 11. Wordtune
Use for: AI re-phrasing and writing tool
Wordtune is a competent AI-based writing tool that brings forth new ideas and perspectives for content writing and copywriting. With the assistance of this tool, you can easily improve the tone of your writing by this AI rephrasing tool.
Similarly, this AI writing tool can provide recommendations on how to make your sentences briefer or add more ideas to the sentence. I love this tool, as it makes my sentences sound more professional or have a conversational tone.
Wordtune seeks to improve statements' tone, word selection, and flow while preserving their intended meaning. As I said before this tool ranks in my list among the best writing apps and software for 2022.
Website: https://www.wordtune.com/
12. Jasper AI
Use for: AI copywriting
To save you the time upon creating content, this Artificial Intelligence generates material natural language processing. This applies to the titles of videos, blog posts, social media posts, product information, and email subject lines.
Bloggers or content writers who are experiencing writer's block in the process can benefit greatly from this tool.
With the help of this tool, copywriters and content writers can keep their job in the process. Instead, it might even enhance the standard of their content. This tool stands out to be among the best writing apps and software for 2022.
Website: https://www.jasper.ai/
13. Zoho Writer
Use for: Word processor
A writing tool is required for any writer to assist them in their writing journey. Zoho writer is an online word processor that helps you to create, edit, and publish documents throughout various platforms.
This tool is less popular when compared to Microsoft Word or Google Docs. So what services does Zoho Writer provide? It provides writing assistance like readability, punctuation, and other features.
Website: https://www.zoho.com/writer/
14. Scrivener
Use for: Writing books and longer-form works
Scrivener is perfect for long-form content writers, as this tool helps individuals to write complex and well-organized articles, blogs, etc. Though writing might be a difficult task and time-consuming, especially for authors or novelists.
Some of the problems that may arise later on are writer's block, character plotting, and diversions.
There is, however, an alternative word processor called Scrivener that organizes everything into a stream of documents.
Because of its high degree of customization, everything you need can be inserted and employed. Anyone who values accuracy in writing will love it.
Website: https://scrivener.app/
15. Vellum
Use for: Preparing a book to self-publish
If you are an author, editor, or self-publisher. Then, Vellum is that tool for you, in helping you create appealing e-books and printable books.
Vellum software is one of the latest book formatting applications available to self-published and independent authors. Though book formatting can be expensive, and a difficult task when you do it all by yourself. Depending on how technical you are with your specifications and how complicated the formatting requirements are for your book.
Website: https://vellum.pub/
16. Dynalist
Use for: Outline
Dynalist is web-based outlining software that is used for articles and book chapters. With the help of this application, a straightforward outline can be swiftly constructed and converted into a bullet-point outline that is simple to move around. The features of this application are:
Bookmarks & Tagging
Drag to re-arrange points
Menu or keyboard shortcuts
Checklist capability
Highlighting colors
Sharing
Website: https://dynalist.io/
17. Ulysses
Use for: Writing articles and blog posts
If you want a distraction-free UI with plenty of fine features, Ulysses is among the best writing apps. Ulysses helps writers to focus more on the writing by keeping distractions free, without missing key features. New aspiring writers will happily make use of this tool since it will assist them in the process by providing tutorials alongside.
Website: https://ulysses.app/
18. Evernote
Use for: Writing articles and blogs
Undoubtedly, Evernote is a note-taking tool. The other feature provided by this writing tool involves dictation, which makes it simpler to convert voice notes into text.
Furthermore, Evernote lets you organize anything, exchange your notes with peers, and even have conversations directly within the software. The features of this application are:
Wide gallery of writing templates
Collaborate with other users
Chatbox to converse with other users
Categorize content with tags
Website: https://evernote.com/
19. Writer.Com
Use for: Writing for business
Previously known as Qordoba. Writer is a fully operational writing aid for people, bloggers, and employees of companies that must play with words as part of their professions. Similarly, this tool is very much similar to Grammarly but it provides a lot more advanced features. Writer is becoming more helpful to a variety of people, including marketing and sales, agencies, social media managers, and HR.
Website: https://writer.com/
20. Plottr
Use for: Outline
This application is available to both Mac and Windows users, and it can be used to outline articles, blogs, etc. Plottr has a user-friendly interface that makes it simple to map down the scenes and storylines of your novel.
By using this tool, you can visually reorganize, arrange, color-code, and process the information in a way that helps you understand it better. The features of this application are:
Website: https://plottr.com/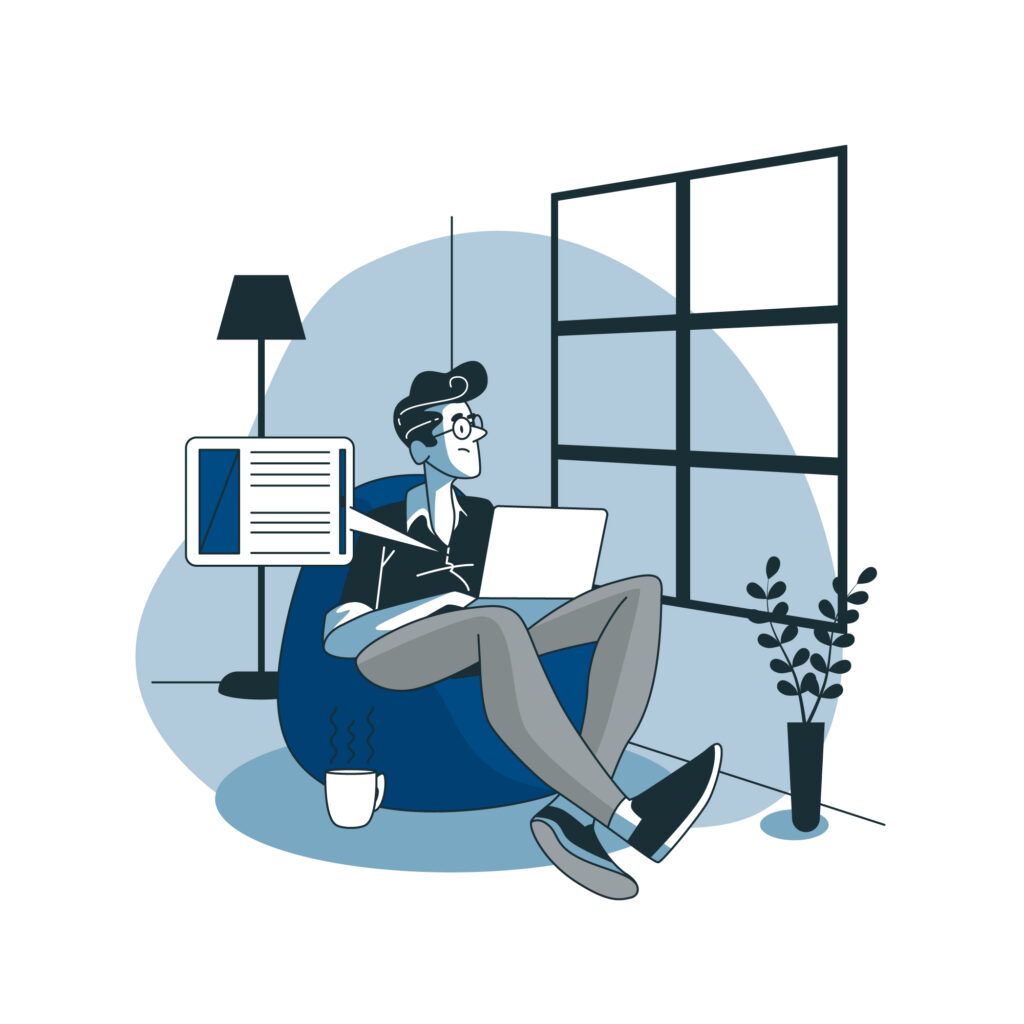 21. Storyist
Use for: Screenwriters
For beginners wanting to pursue novel writing, screenplay, and stage play projects, Storyist provides you with the best platform for it. This application allows you to arrange your characters, settings, and images, which may be helpful for screenwriters who like strong visuals to supplement their work.
Website: https://storyist.com/
22. Reedsy
Use for: Editing & Book Publishing
Reedsy is very much known as a publishing house that makes self-publishing books fairly convenient for novice authors. Similarly, this application provides authors the features of a book editing tool that permits writers to save time in editing their books, and money. With the on-demand for its self-publishing tool in the marketplace, Reedsy also has a pool of talents of freelancers for hire. In particular in book editing, designing, ghost-writing, and many more.
Website: https://reedsy.com/
23. Squibler
Use for: Screenwriting
For those of you who love to write screenplays, Squibler is that tool for you to help you in the editing and writing of screenplays. To satisfy the story-telling world's creative talents, Squibler offers an intuitive writing tool.
It is very much renowned for assisting authors in book and novel writing and this creates the process complete more quickly. To enable authors to arrange the contents, it is equipped with a drag-and-drop feature of characters in the play to make it a clear narrative structure. A key feature that sets it apart from the rest is that it can be used for a wide range of purposes.
Website: https://www.squibler.io/
24. Now Novel
Use for: Self-Publishing
To those who love to write fiction stories, the Now Novel writing tool is specifically designed for them. This tool gives authors an edge in writing that enables them to create books that are entertaining and engaging.
With Now Novel, authors can cooperate with fellow writers to develop an interesting story for the characters, sketch out a plot, and produce an interesting story.
Now Novel is also an educational app that helps you shape your fiction writing skills. Upon writing, writers can receive mentoring from experienced authors to edit and improve their writing skills.
Website: https://www.nownovel.com/
25. Freedom
Use for: People with too much multitasking
Freedom is an application that provides freedom. This application very much provides distractions free from the likes of advertisements, and reminders that lurk within the interface. Freedom is a website and app that filters adverts to limit the use of your platform or browser.
Similarly, Freedom allows you to set a timer beforehand that blocks, and "pauses" such distractions before visiting websites.
Website: https://freedom.to/
26. IA Writer
Use for: Writing articles and blog posts
Writing apps or text editors like iA Writer's are designed for one purpose only, namely to be used for writing. This application is meant for writers who aren't technically sound but simply want a tool that allows them to write without any distractions.
Features:
Clean interface
Markdown formatting
Dark mode to highlight speech
Website: https://ia.net/writer
27. Write! Pro
Use for: Writing and Note-taking
ProWritingAid is very much similar to Grammarly.
This app enables writers to set reminders daily to target such as word count. Similarly, it can organize both short and long-form writing while using a file and folder structure. The software allows writers to communicate their work with anyone and it also supports Markdown. The features of this application are:
Spelling and grammar errors
Vague and abstract words
Duplicated words and phrases
Past and present tense consistency
Overall readability of your content.
Website: https://prowritingaid.com/
28. AutoCrit
Use for: Editing, learning to write well
AutoCrit is very much loved by fiction writers since it is an online book editing program and they call it a "secret weapon". The people who use AutoCrit find it very helpful, it's like having your fiction writing mentor. It is primarily intended to assist you with finding your voice and gaining a grasp of fiction-style writing so you may keep improving as a writer. In the same way, Autocrit can provide you with accurate judgment and constructive criticism. The features of this application are:
Pacing and Momentum
Dialogue
Strong Writing
Word Choice
Repetition
Compare to Fiction
Website: https://www.autocrit.com/
29. Dabble
Use for: Organizing stories and novels
Dabble is a cloud-based novel writing tool offered through a monthly subscription, which allows you to plan and write your novel. The tools provided by Dabble can assist in story planning, idea development, and tracking. These features of accessibility for use were a priority in the design of the program. You can organize your text, story notes, and plot with Dabble, which makes it quite self-explanatory.
Website: https://www.dabblewriter.com/
30. Final Draft
Use for: Screenwriters
Many screenwriters, directors, and producers prefer Final Draft software as their go-to screenplay writing program. The app offers intelligent auto-suggestions that help you format your work following industry standards. The application generates lists of characters and scenario locations on demand. The features of this application are:
Screenplay element inserts
Collaborate with the team in real-time
Website: https://www.finaldraft.com/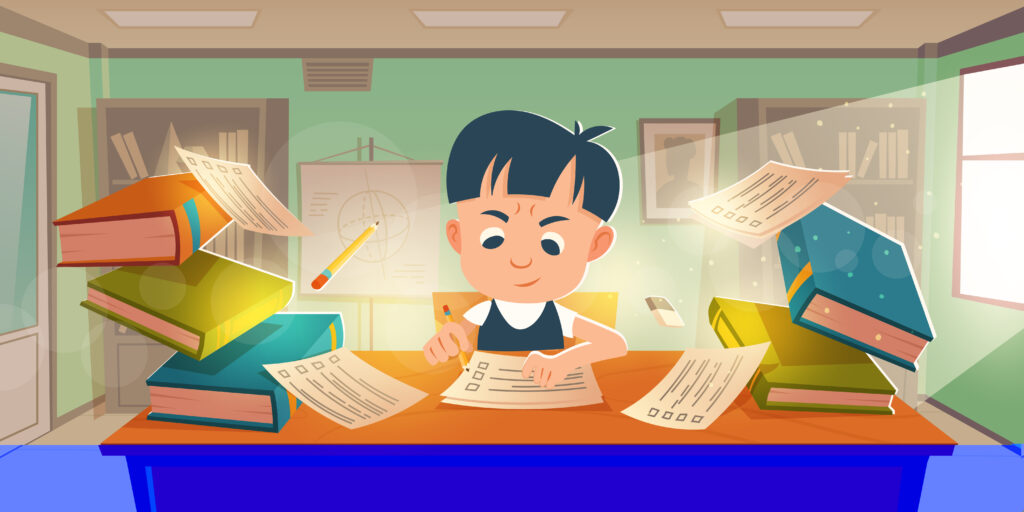 Conclusion
Writing apps are devices, applications, or technologies powered by Artificial Intelligence that help enhance your writing quality. An effective writing tool improves the overall quality of content through its comprehensive collection of features. The process involves correcting grammatical errors and suggesting changes to make the overall content more engaging.
Frequently Asked Questions
Q. Writing apps serve what purpose?
In the event that you do not have the ability to write appealing and professional content. At this point, the app enters the picture. By using this method, your content will be easier to understand and sound more professional.
Q. Can writing apps provide effortless writing?
The majority of writing apps that rely on artificial intelligence seem to be very helpful. Their apps were specifically designed to improve the overall quality of their content.
Q. Which are the best apps to use when writing a book?
Scrivener
iA Writer
Ulysses
Reedsy
Grammarly
Q. Free book writing app for beginners
Scrivener
MS Notepad and Mac Text Edit
Hemingway Editor
Evernote
Google Docs
Q. Can you recommend an app that will help you write a novel?
The ideal novel-writing application is Scrivener.