Science is one of the earliest taught subjects. Students start learning science as early as the 1st standard. Science as a disciplinary course offers many growth opportunities. Science courses start at the undergraduate level after the 12th standard. Science courses are offered in 3 combinations. The first combination is known as PCB. Students who opt for PCB study Physics, Chemistry, and Biology. The second combination is PCM. Here Physics, Chemistry, and Math have opted. The third combination is PCBM. Students study Physics, Chemistry, Biology, and Math.
Based on the combination students opt, courses are designed. Science courses offered at the graduate level are known as B. Sc or Bachelor of Science. The post-graduate course is known as M.Sc or Master of Science. Further to this Ph. D or Doctor of Philosophy can be pursued. All science courses have specialisation like Physics, Chemistry, Botany, Zoology, Microbiology, Biotechnology, and Biochemistry to name a few. Depending on the subject of interest, students can pursue their science courses.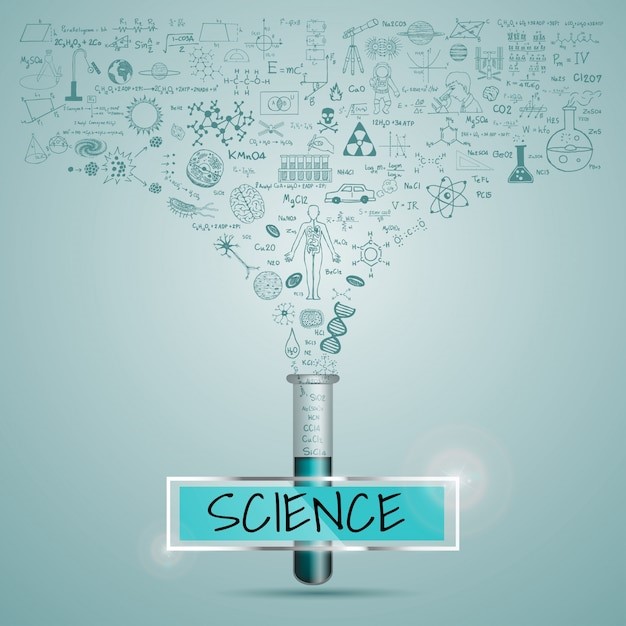 Eligibility for various science courses
The common eligibility factor would be that the science stream has to be pursued in the 12th standard. Let us look at the criteria for undergraduate and post-graduate science courses.
Undergraduate – Students seeking admission to various science courses must have studied any of the 3 combinations in the 12th standard. Students should have secured a minimum of 50-60 percent marks in their 12th standard exams.
Post-graduate – Students seeking admission to Master's program must have cleared their Bachelor's degree in the subject chosen. Students must have scored 50 to 60 percent at the graduation level.
Admission process for the science courses
Admission to the undergraduate course can be sought in 2 ways. Students can get direct admission to colleges based on their merit. Marks scored by the student in the 12th standard exam are seen. Sometimes colleges conduct their own entrance tests. Sometimes after the entrance tests, the college may conduct a personal interview round. Once the tests are cleared, students are called for counseling rounds. On availability of seats, admission is granted to students.
On the other hand, while seeking admission to post-graduate courses entrance tests are mandatory. Some of the tests are as mentioned below
IIT-JAM: The test is based on 7 science subjects, namely Biotechnology, Chemistry, Economics, Geology, Mathematics, Mathematical Statistics, and Physics. The duration of the test is 3 hours and students appear for this exam around the month of February.
ICAR AIEEA: This 2.5-hour test is conducted by the Indian Council of Agricultural Research. The questions asked are based on subjects like Physics, Chemistry, and Biology. This test is conducted online in the month of June.
MCAER CET: These tests are conducted for admission in Maharashtra. The test is conducted offline in the month of March. The duration of the above test is 2 hours. To appear for these tests, students must score a minimum of 55 percent in their graduation degree.
NEST: Known as the National Entrance Screening Test, it is 3.5 hours in duration. Students must have a score of 60 percent at graduation to appear for this offline test. Students seeking admission to the integrated programs in Biology, Chemistry, Mathematics, and Physics take this national level exam. This exam is conducted around the month of June.
JEST: The Joint Entrance screening test helps seek admission in integrated M.Sc and Ph.D. courses. Students must score 55 percent marks to appear for this exam. The duration of JEST is 3 hours.
Fee structure for science courses
The fee structure for science courses may be in the range of 20 thousand to 2 lakh. The fee structure is dependent on the subjects chosen. The fees will also vary between a private and a government-run hospital.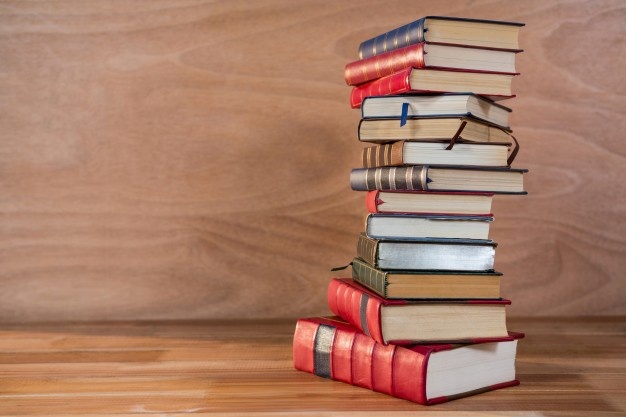 Subjects taught in various science courses that are most sought
This stream is very diverse and exhaustive too. There is a growing need for professionals in the Food and preservation sector, medical sector, and IT sector. Keeping this in mind, newer programs are being introduced in science courses. Hence subjects chosen for specialisation too have become diverse. Listed below are a few popular and in-demand science courses.
Food and technology
Radiology
Microbiology
Cardiac care
Electronics
Home science
Biochemistry and Industrial Microbiology
Physiotherapy
Occupational Therapy
Agricultural and Food engineering
Optometry and Ophthalmic technology
Computer science
Biotechnology
IT
Advanced Sericulture
Food and Nutrition
Statistics
There are many more such different subjects that are included in the course. Before applying to any of the courses, students can seek their area of interest and choose the subjects.
Scope after completing the science courses
Students completing their graduation degree can drive their careers in 2 ways. Graduates can opt to work in the industry. Science graduates can work as fellow researchers, Teachers, Lecturers, or Technical writers. They can opt to study further and enroll in the master's program. Science graduates can pursue their masters either as MBA or M.Sc. Some students opt to pursue their masters abroad.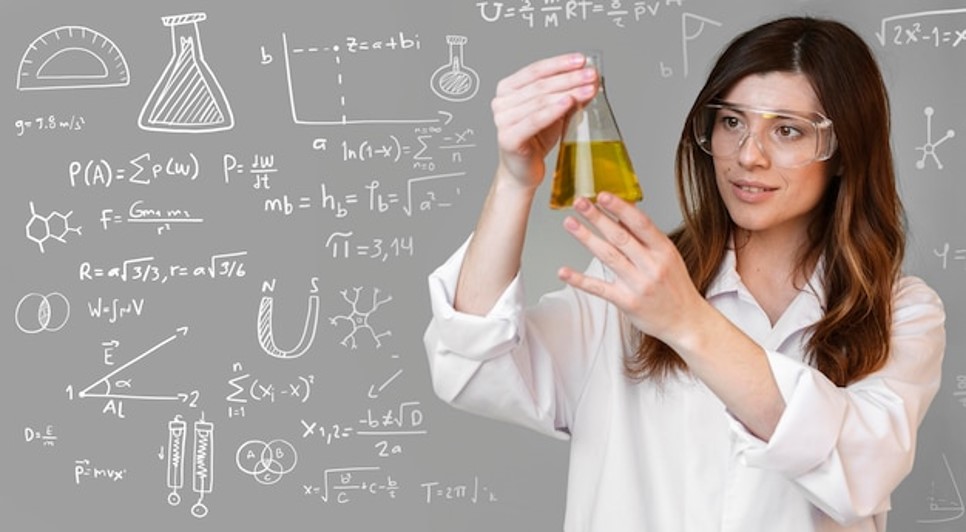 Completing science courses abroad
Students in search of better infrastructure, well-equipped research facilities, and better knowledge gain opt to study abroad. The USA, the UK, Canada, and Australia offer courses. The USA is the most preferred destination for students. The courses fall under the STEM (science, technology, engineering, and math) segment. A course under the STEM program gives students a 3 year stay back option after completion of the course. So students can search for jobs after completion of the course without the worry of a Visa extension. The eligibility criteria are as follows:
A student has to have completed 16 years of education i.e. 10+2+4 years. For the UK 15 years of education is allowed.
Students have to clear IELTS/TOEFL exams
2 Letter of recommendation is required from faculty members of the college
Statement of Purpose is to be written by the student at the time of application
Jobs offered to graduates after completing science courses
Many corporate firms, government-run offices, and colleges offer jobs to science graduates. Listed below are a few openings for science graduates:
Research/ Project Assistant/ Junior Scientist: Helps in research activity along with the team.
Clinical Research Associate: These jobs are offered mostly by research companies and biotechnology firms. These associates conduct trials, collect and organise the data, and finally roll out the results.
Statistician: They provide mathematical and statistical model support for a research program. They process the data using tools and software.
Technical Writer/Editor: They decimate information about the product in the form of users guide, instruction manuals, and journals. They help customers with technical difficulties
Drug Safety Associate: Mostly these jobs are offered by pharma companies. Professional help in monitoring and evaluating the efficacy of drugs. They also oversee if the drug may lead to adverse reactions.
Physiotherapist: Helps patients in recovery post-surgery. They also help patients with acute and chronic injuries by building mobility.
Occupational Therapist: Helps counseling patients with speaking and hearing disabilities.
Salary offered for various jobs after completing various science courses
Research/ Project Assistant/ Junior Scientist: Around 3 lakhs per annum
Clinical Research Associate: Around 4 to 5 lakhs per annum
Statistician: Around 6.5 to 7 lakhs per annum
Technical Writer/Editor: Around 3 to 5 lakhs per annum
Drug Safety Associate: Around 3 lakhs per annum
Physiotherapist: Around 4 lakhs per annum
Occupational Therapist: Around 4 lakhs per annum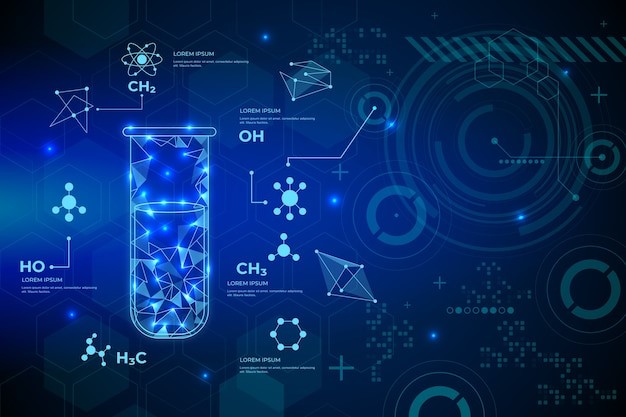 Masters program after graduation in science courses – a sneak peek
As mentioned earlier, students can opt to study further by doing their master's. Students can pursue masters in 3 categories given below:
M.Sc – Master of Science or M.Sc is a 2-year full-time program offered by private as well as government colleges. There are many specialisations offered. Specialisations offered are in the field of Math, Physics, Biology, Chemistry, Botany, and Computer science to name a few. Seats are offered on a merit basis and after clearing entrance tests. Colleges may conduct their own entrance test. The cost of doing the M.Sc program is between 60 thousand to 2 lakh rupees. A postgraduate on average will earn 7-8 lakh per annum.
MBA – Masters of Business administration is a 2-year full-time course with electives like marketing, finance, HR, production, and Systems to name a few. Around 5000 colleges offer this course. Popular entrance tests are CAT, XLRI, MAT, CMAT, SNAP, and GMAT to name a few. The course fees are around 2 lakh to 20 lakh. Students clearing the program from prestigious colleges attract a huge salary package. On average, a management graduate earns 8 to 10 lakhs per annum.
MCA – Masters in Computer application is offered by 1,800 colleges all over India. This 2-year full-time program encompasses various aspects of computer technology. Exams like IPU CET, UPSEE, TANCET, etc. are popular to get admission. The fees are around 30 thousand to 2 lakh per annum. On average, the salary ranges between 2 lakh to 8 lakh per annum.
FAQs
Q 1. How many subjects does a student have to study in the first year of B.Sc?
The subjects may vary. In general 5 to 6 subjects are to be studied. They are further divided into core and foundation subjects. Core subjects will be either Math, Chemistry, Biology, Physics, Zoology, Botany, etc. 2 to 3 core subjects are selected. The elective subjects vary from college to college. English, Hindi, Computer Application, Entrepreneurship, etc are considered foundation subjects. 2 to 3 foundation subjects are to be selected.

Q 2. Is B.Sc a full-time course only?
The course is preferred in full-time mode. However, some courses are given in part-time mode. Jamia Millia University and Jawaharlal Nehru University offer the B.Sc program to students in a part-time format. IGNOU, Annamalai University, Karnataka State Open University, Osmania University, and the University of Mumbai are a few institutions that offer distance learning courses.

Q 3. Is B.Sc a three-year program only?
The course is a 3-year program that is further divided into 6 semesters each. Only in a few specialisations like B.Sc in Agriculture, the course is a 4-year program. Instead of 6 semesters, the program has 8 semesters in total.

Q 4. The distance learning science course, Please give the details?
As mentioned, distance learning is given by IGNOU, Annamalai University, Karnataka State Open University, Osmania University, and the University of Mumbai. There is no entrance test to this program. The average fee is between 13 thousand to 20 thousand. There is no age limit to apply for these programs.