check out the Role of Data Science in Risk Management In today's world data exists everywhere. Furthermore, nearly 2.5 quintillion bytes of data were generated in the last two years alone. The business world and all digital platforms revolve around this data. By downloading, processing and analyzing this data, you can identify customer behaviour, sales trend, medical interpretation and many other valuable insights from the real world. This by and large saves money, time and resources. Along with this vast data comes the huge responsibility of managing this data. Data science plays a huge role and is the only solution to manage the new age risks and problems faced by every company.
"Without big data analytics, companies are blind and deaf, wandering out on the web like a deer on a freeway" Geoffrey Morre-American Management Consultant and Auditor
DATA – A CORPORATE ASSET AND THE NEW GOLD FOR EVERY COMPANY
Data science is a field of study which uses scientific expertise, algorithms, data mining techniques, and machine learning, on structured and unstructured big data to derive meaningful insights about the organization. Failure at any step can lead to incorrect derivations and assumptions which can result in faulty decisions.
Technology is booming, likewise, the heavy use of the Internet of Things (LOT) by the world's population is producing large amounts of data. To keep up with progress, scientists have developed new and improved ways to store this data in the most cost-effective way to benefit organizations. Customers' digital footprints are also increasing across social media, e-commerce, and almost everything. The role of Data science is vast in managing and handling this data.
The top 10 Benefits of Data Science
Helps improve business forecast
Business intelligence enables faster and more accurate prediction
Helps increase market and likewise sales.
Data science helps with Data security
It is the best tool for understanding the interpretation of complex data
Data science helps you make good and well-founded decisions
Helps early detection of illness in the Healthcare industry
Data science helps automate many mundane processes.
Helps to hire the right person for the job
Identify and improve your target audience
The Pandemic has proven to be the biggest game-changer, where people trapped behind closed doors preferred to use their phones to get their daily work done, rather than leaving the house. This in turn left their digital footprints in every application they clicked and selected. It is artificial intelligence which is used to display all the popular cartoons available on Youtube when the child is using a mobile phone and it is also the same AI which helps a recruiter shortlist the correct person for their job profile.
The increase and availability of such huge data is a huge asset for every company. Proper storage, Protection and effective use of this data for the company objectives and growth strategy is the major role of the Data Science team. Therefore every company must have a knowledgeable, functioning and proactive team in place.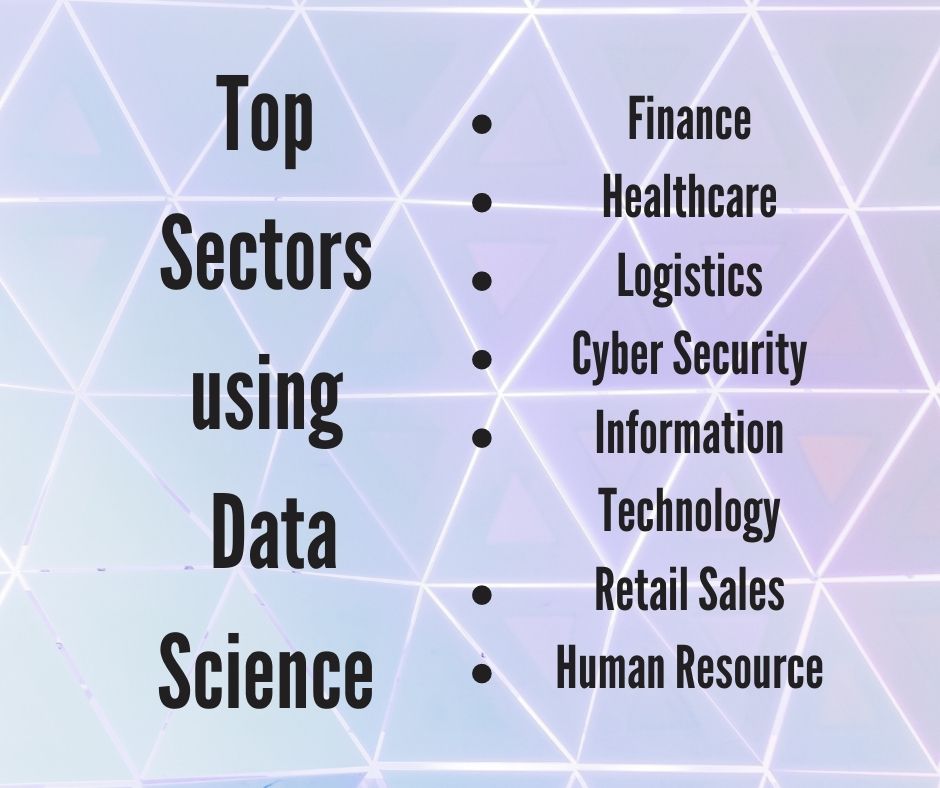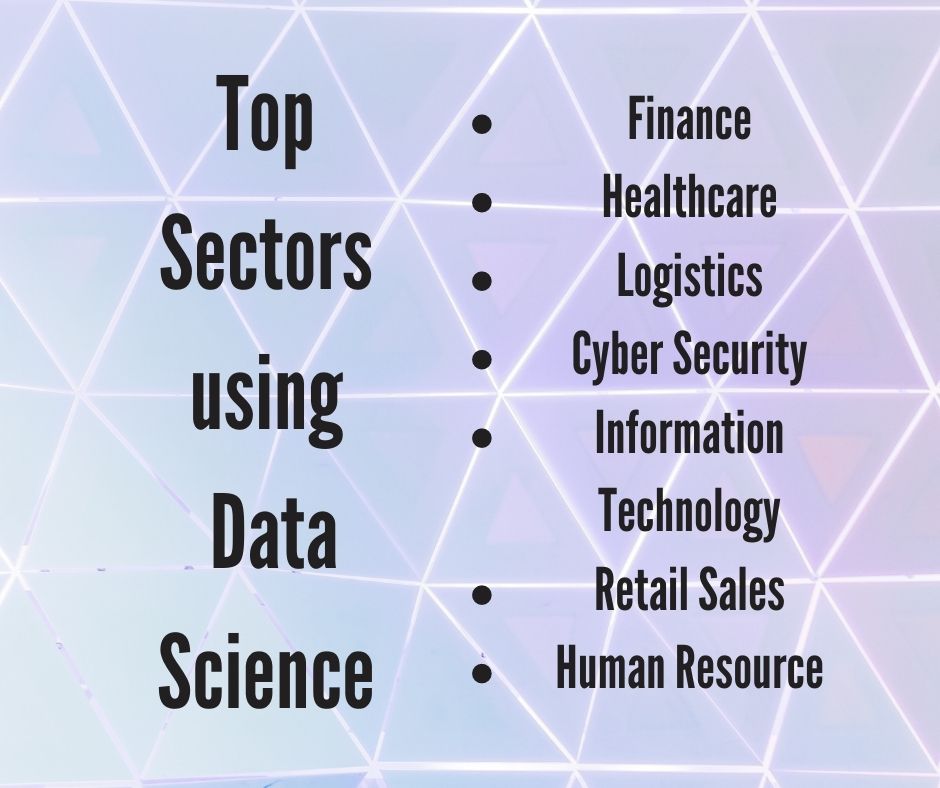 Skills required by a Data Scientist
More and more companies are hiring data scientists who know the field of Data and Analytics. All organizations, regardless of the size or profit turnover, rely heavily on the data science team. The company risks being left behind in this corporate race if they do not have a talented and skilled data science team.
Data scientist is tagged as the Sexiest Job of the 21st century by Harward Business Review almost a decade ago.
Data risk is a growing concern. Data Science is the only Answer!!!
"If you don't invest in risk management then no matter what business you are in, it is a risky business" Gary Cohn
If technology benefits the modern era, the frauds and risks associated are the dark sides of the same coin.
Risk management is a core category that every organization needs to work on. For Instance, the traditional and unpredictable risks caused by fire, accidents or natural calamities need to be anticipated and necessary precautions should be undertaken along with an allocated budget. But the new risks of our time are, high levels of fraud, cybersecurity, hacking and all the newly developing risks that are affecting every organization in the worst possible way.
Traditional risk management systems have proven ineffective in modern dynamic business activities. However the challenges faced by the company are enormous, and it is necessary to implement an effective risk management system that can support the company's growth by anticipating the problem at the right time and taking corrective action.
Role of Data Science in Risk Management
Most large companies in the world today, have data science teams that work to protect their data. In addition to automation and the beneficial use of AI to increase profits, they also work to set up systems that protect the high database and thereby help to safeguard the company's privacy. Using data science as a measure to analyze the risk management in business lines will help in taking informed risk-adjusted decisions.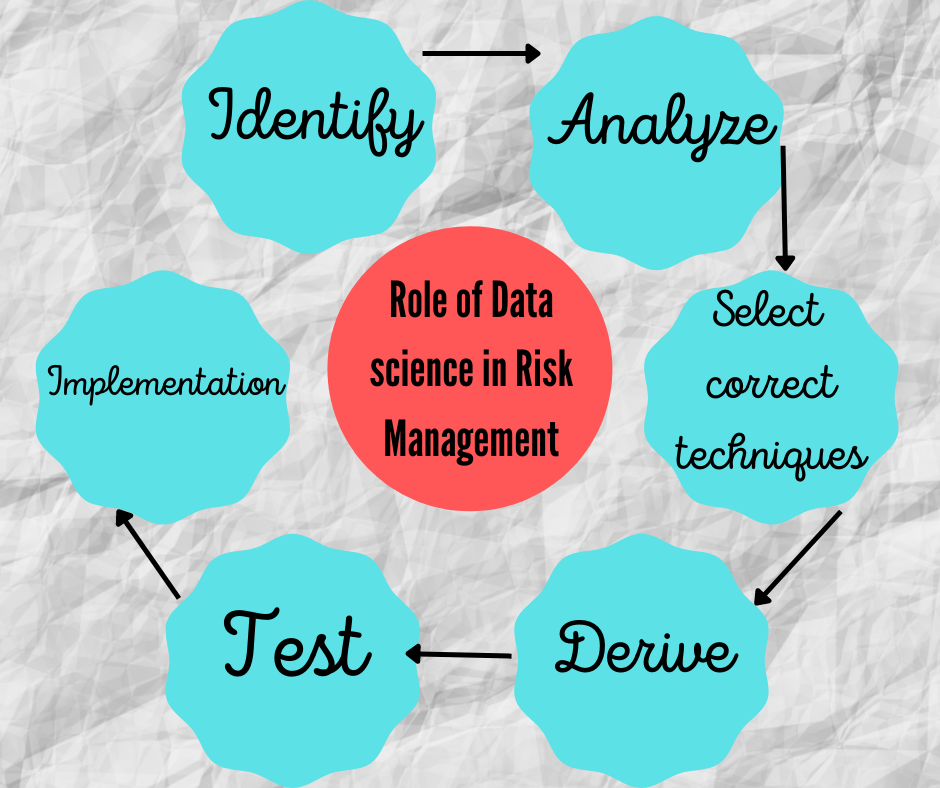 The role of Data Science in Risk Management in the below Top Sectors with Case Studies
Risk Management in Financial Markets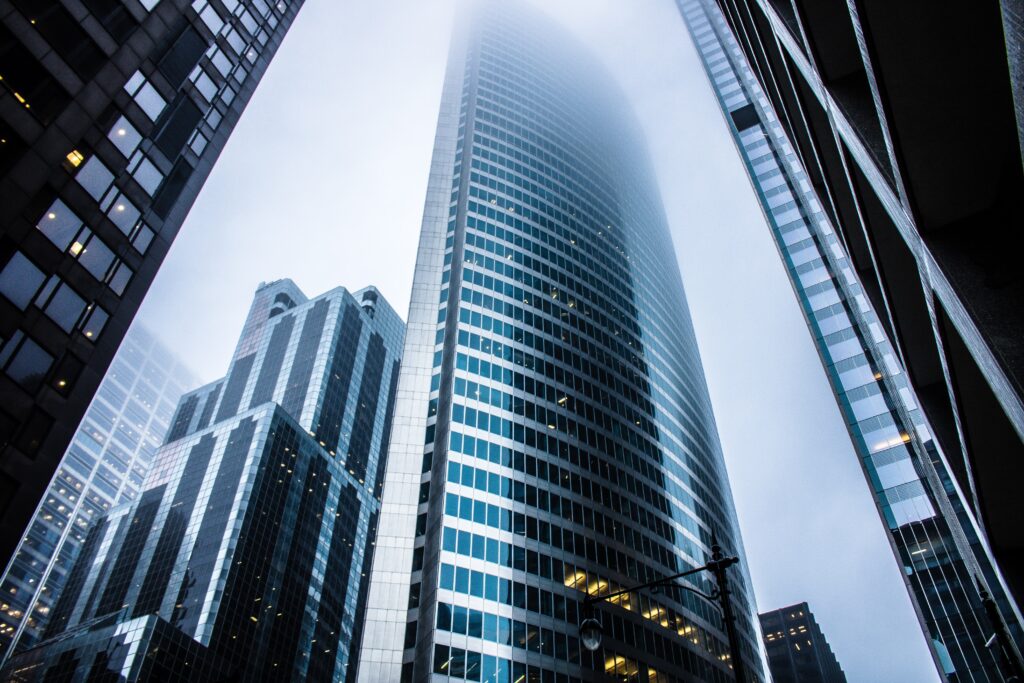 Although initially averse to the idea of opening up their books and ledgers to another team, in today`s world Data science and Finance go hand in hand. The reason is its high ability in identifying the credit and market risk. Spreadsheets and databases are now used to maintain the traditional book-keeping and customer-related information. The finance team, in particular, has to deal with its tough competitors, credit risk, money laundering and fraud.
The data science team helps in setting up an error-free functional system which will help in managing these risks, later monitoring the output and later detecting the potential risks. This allows the finance team to act faster and mitigate these risks at the right time thereby taking corrective steps and restricting financial impact. Data scientists use machine learning algorithms to analyze the transaction done by the customers. They also track and identify if any customer activity is fraudulent. Accordingly, propose an action plan.
Case Study-The CIBIL credit score is the biggest contribution from the data science team to the finance department. The customers are segmented as per their parameters i.e current outstanding loans, expenditure trends, fraud history, financial well being, etc. The output credit score helps you understand the creditworthiness of the customer and if they are capable enough to repay the loan. This also helps in tracking the weak customers ahead of time which in turn helps in risk profiling.
Risk Management in Operations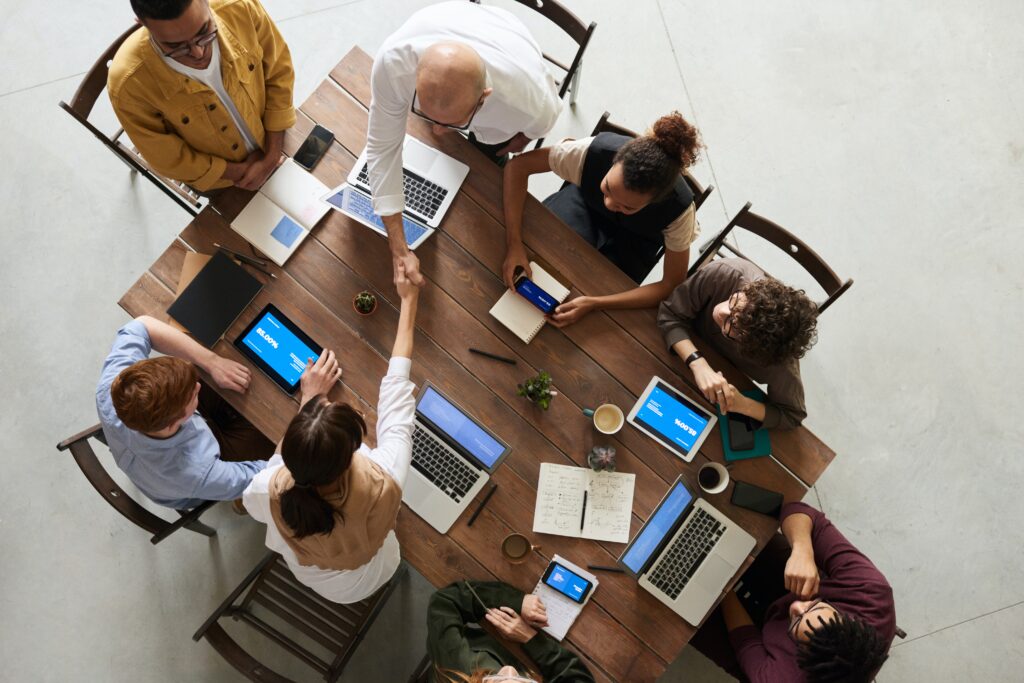 Every company should have a functioning and well structured operational process. For one thing, a faulty and non-operative process can result in heavy damage and irreparable losses.
Data scientists work on building a tested and error-free process. They also work on planning future unpredictable scenarios. In the real world, they set up a dummy scenario and train the employees to work in these conditions. This in turn educates every employee to continue working even in adverse situations. This will not impact the workflow of the company. The core areas of risk in operations are, connectivity issues, power failure, system issues, etc. The data science team should construct a Business Continuity Work Plan.
Case Study-The companies which survived the Pandemic had a well defined operational structure in place. The Business Continuity Work plan developed by the Data Science team ensured that the devices and system were available for the remote working scenario. In this way, the company's operations had not come to a standstill due to any reason. This also became a lesson for those companies who suffered in this situation to set up a well-functioning data science team that will foresee the unpredictable scenario . Finally also devise an alternate plan.
Risk Management in Investment Analytics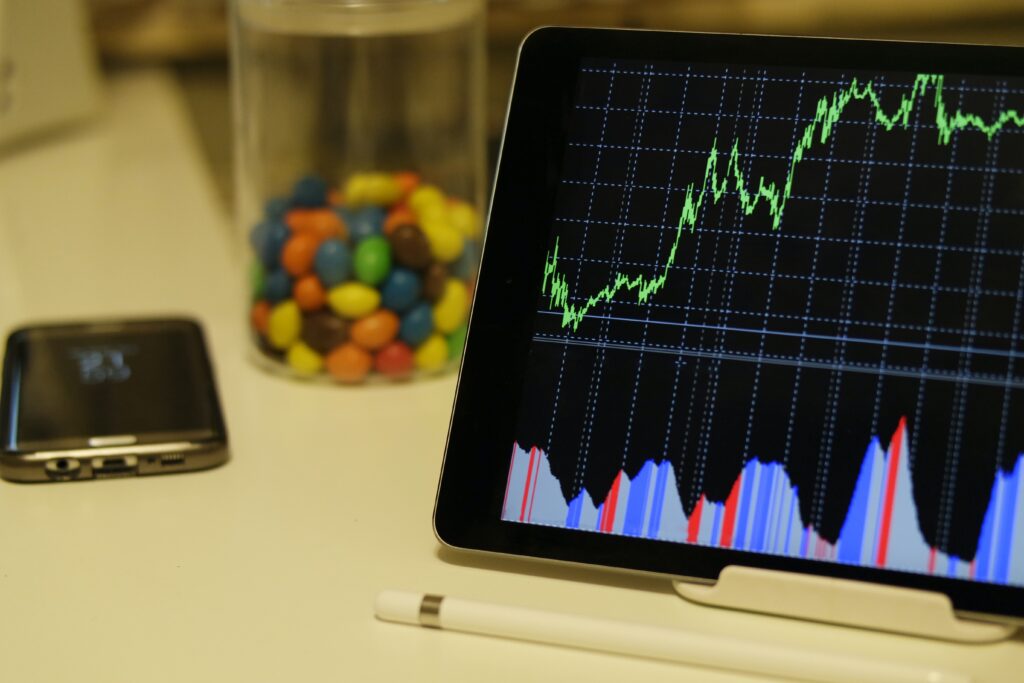 The world is thriving with large investments such as Blue Company stocks, corporate/government bonds, sovereign funds etc. Not to mention the high returns and market value, the funds are ultimately the best investment options.
Firstly, before investing, the Data Science team will undertake a preliminary evaluation of these stocks. They use algorithms and advanced technology to determine the true underlying value of these funds. Additionally, it also helps to analyze the long term returns and the potential risks these funds hold. Finally, the team would place their recommendation file, with the points mentioning if this is a good investment, the returns expected and the right amount to invest. If the company is planning high investment then a detailed portfolio analysis is mandatory.
Case Study– A major stockbroker in London has launched a predictive analytics application that evaluated the historical and current valuation of the stocks. It helps in improving the investor`s insight and guides them towards the right investment decision. With this tool in mind, traders and portfolio managers can now make accurate recommendations and investments. Early detection of valuable opportunities helps in profitable long time returns. The data science team have developed this app based on advanced machine learning and high-end big cloud data technology. This is proving to be a game-changer in the investment market.
Risk management in Predictive Analysis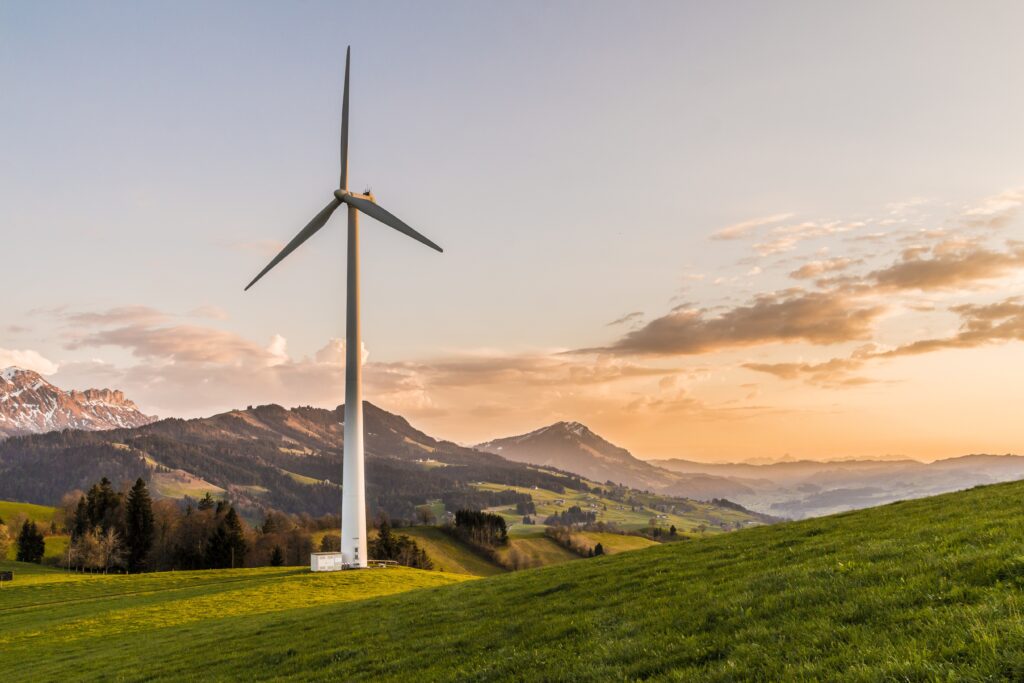 The Data Science team works as per the below framework.
Descriptive Analysis-What Happened?
Diagnostic Analysis-Why did it happen?
Predictive Analysis-What will happen?
Prescriptive Analysis-How can we make it happen?
The data science team work's predominantly on the predictive analysis layer. The Data Science team have the tools and skills required to predict the outcome. The data science team also suggests and devises the right appropriate roadmap. Machine learning and artificial intelligence are high powerful tools which when used correctly can help organizations to recognize their risk at the right time and take corrective actions.
Case Study-The data science team observed a turbine generator in a power resource company having an abnormally high temperature. The red alerts issued from data science cannot be ignored. This led to the engineers continuously monitoring this particular turbine. Eventually when another spike was recorded and the turbine had to be physically checked. The bearing and shaft both were damaged and had to be replaced urgently. This saved the industry from roughly $503,800 to $ 655,00 and if the outrage would have happened during the peak summertime the replacement power costs would have increased drastically and cost the company a huge amount of loss.
Risk management in Insurance Analytics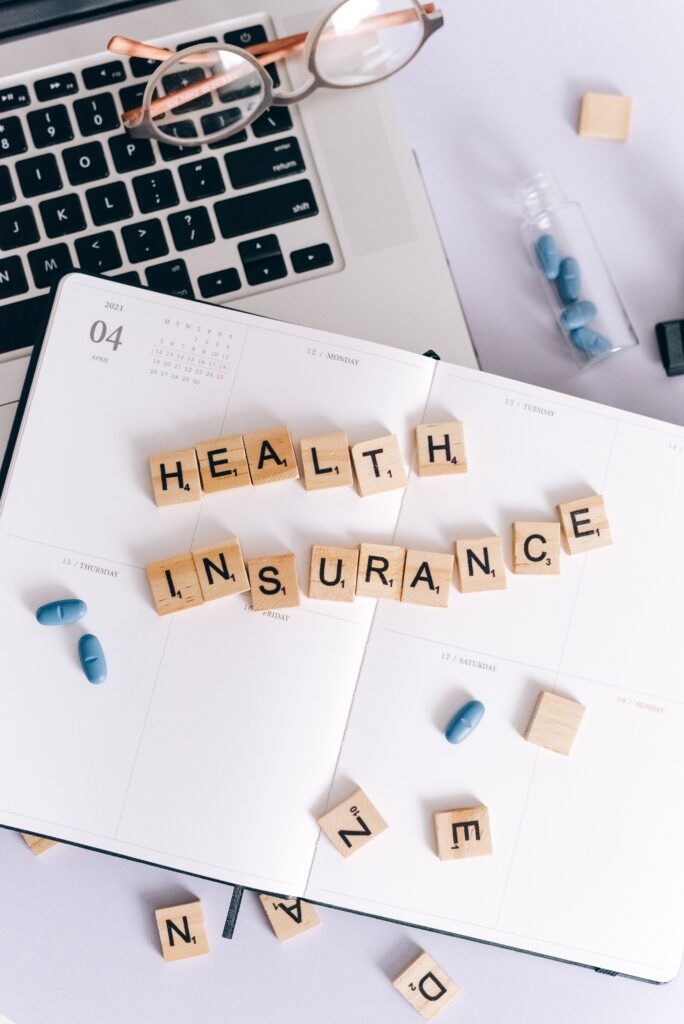 The insurance industry has always been a high-risk industry owing due to its predictive levels being very low. Ultimately this sector proves to be extremely vulnerable to risk and financial outrage.
Data science firstly with its advanced analytics helps companies make better predictions and greater health profiling of customers. Secondly, they segment customers as per their hidden trends, behaviour patterns, health history and problematic demographics. The improved methods and tools assist in direct marketing and also support providing a personalized plan which can influence the customer's choice. It also helps in detecting fraud or a covered up disease at the underwriting stage itself.
Case Study-If a chain smoker has requested a Medical policy and has mentioned that he is not suffering from any disease currently. The underwriter prepares the proposal letter utilizing the tools set up by the data science team. This helps to estimate the life span and onset of any life-threatening disease of the customers. Subsequently, the customer will be offered a high premium policy which excludes life-threatening diseases. This helps the company in achieving its goals with a risk-managed option.
Risk Management in Healthcare
Science+Techonology+ Medicines are proving to be the most powerful combination. As there is nothing greater than human life in this world.
Data science in healthcare, process patient data, the clinical history, and identify similarities, associations, habits, and genetic issues which subsequently helps to make a valuable prediction. Genome structure and clinical variability is taken into account which ultimately helps to predict the occurrence of a specific disease. Early detection will always help in early treatment and the correct and improved medication can help save a human life. Data science tools also help in the study of improved research on medicines, vaccination and new imaging techniques.

Case Study-The pandemic proves to be the biggest example of the role of data science in risk management. The global coronavirus had a drastic impact on the world. The human loss was uncountable and the number of persons affected by the virus kept increasing on an hourly basis. The active system helped in reporting the cases at a faster rate and thereby warned all the people who had come in contact with the cases to isolate or test themselves. Data science in healthcare supported the rapid development of the Covid-19 vaccine. In Fact, with the use of high-end technology, the vaccine developers received information related to the shortcoming and failures from their fellow researchers on a real-time basis. This chiefly contributed to the success of the Corona vaccines.
There are various other sectors also like Cyber security, logistics, gaming, etc for which data science holds a huge role in their risk management system. A well-adapted team which manages risk is an important aspect of the success of every company. However, there are times when the risk management fails and the companies end up incurring heavy losses.
Major reasons for failure in Risk Management.
1-Non-aligned company goals
Every company need to have aligned goals and a future growth strategy. The management, in particular needs, to define its objectives clearly and strongly. Additionally, they also need to ensure that the data science team works on setting up the correct process and workflow. A confused and non-focused Data science team proves to be a liability for the company.
2-Heavy dependence on third Party IT teams for their Support
An in-house IT team has always been a costly affair for every company. For this reason, major companies outsource their Data Science processes to a third-party vendor. This vendor may also be servicing other companies from the same domain. Internal data leakages from these vendors are a risk factor.
3-Cloud Data storage
Major companies store their data in the Cloud Platform. This is definitely the leading choice for every company. However, to ensure the security of your corporate data, appropriate data protection measures need to be placed. Failure in which can cause loss or misuse of Data.
4-Low Volume High Technology
In reality, major companies fail to understand their true requirement as per the volume of their business. Some invest in high-end software which proves to be unnecessary for the company. Whereas some companies invest poorly which in turn doesn't correctly contribute to positive outcomes. Investing in the right applications and software is the optimum choice.
5-Outdated Risk Strategies.
Technology is advancing and updating every minute. Likewise, every company needs to keep updating their risk management policies . Failure in the core process steps could prove to be damaging financially and physically.
Data science as a career choice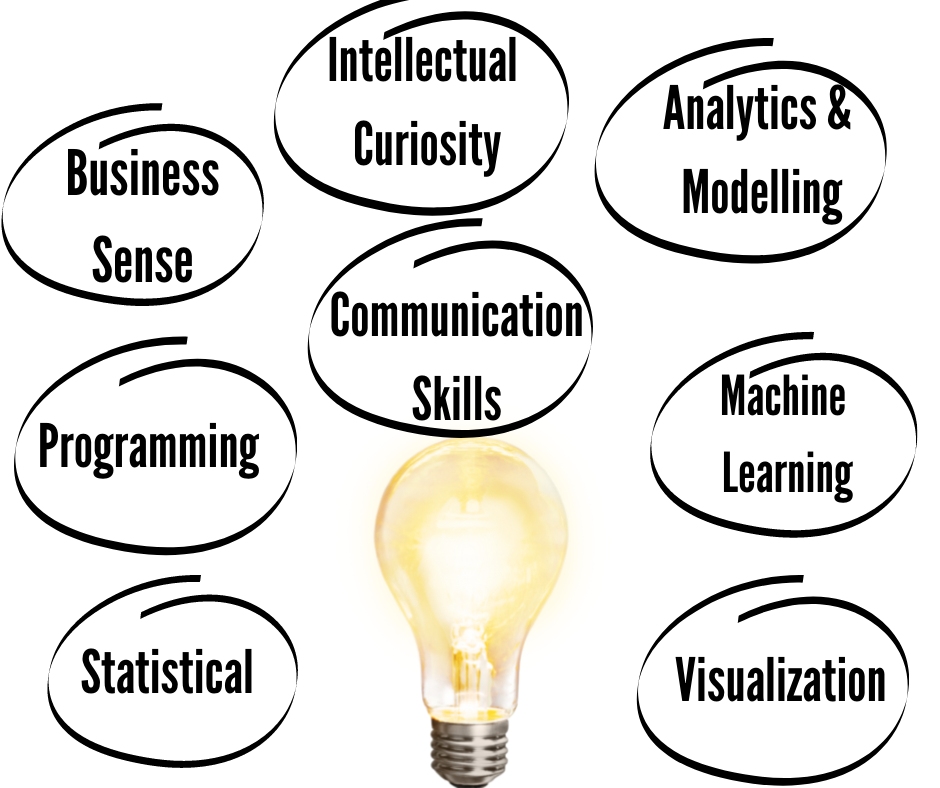 Choosing the right career path is not an easy task in itself. The US money survey of 2022, ranked Data Scientist, #number 6 out of 100 best jobs.
Technical Students
Jobs in the tech world have always excited the students and likewise have an interest in coding, maths and statistical thinking should give this career choice an option. The result will be fruitful.
Check Out Henry Harwin Post Graduate Program in Data Science
Batches start every week
12 month live interactive sessions
Post Graduate degree in Data science
Opportunity to work with top brands
Non-technical Students
Students who lack Programming knowledge and still wish to pursue this course should however have a fair knowledge of Tableau, SQL and MSExcel. If they likewise have an interest in logical programming, functions and loops, then surely Data Analytics can be a good career choice
Check Out Henry Harwin-Post Graduate Program in Data Analytics
Batches Start Every Week
6 month live interactive sessions
Post graduated Degree in Data Analytics
Work on Industry Projects during Training
5 exciting reasons to choose Data science as a career choice
1- It is a less explored job profile. Every company needs a data scientist hence there are more job opportunities in the market for this profile.
2 – Certification and knowledge of Data scientists also make you eligible for various other roles like Data analyst, ML engineers, AI specialist etc. Your profile will be diversified.
3 – The low supply of data scientists in the market makes them more in demand and hence the salary offered to them has always been more than the market standards. The sensitivity and high profile of the job also increase the standard of Data
4 – Data scientists are the decision-maker or the one who guides to the right path. To emphasize, their findings and reports go a long way in supporting the company with its growth goals
5 – It is a technical field which will always keep on developing. Learning and upgrading your skills certainly will be a continuous process.
Conclusion
Generally speaking, Data science is an important aspect of every organisation. On the positive side, the availability of large data is an asset to the company. Therefore, the optimal use of this data is the core objective of the data science team. To achieve this we need more data scientists in the market. The data science team can flourish only if they have skilled and talented Data scientists.
Other course offered by Henry Harwin
FAQS
1.What is Data Science?
Data Science is a field of study which uses statistics, algorithms,machine learning and Artificial Intelligence to provide meaningful answers which ultimately help the company achieve their goals and strategy.
2.Is Data science a correct career choice?
If a student has interest in answering logical question and who have the skills to understand develop and use their business acumen skills to develop their business should definitely give Data Science a career choice.
3.What is the role of Data science in risk management?
Data Science helps in efficiently able to predict the unforeseen risk and develop the right path to reduce the impact and thereby financial losses to the company.