Enrolling in a Project Management course is the first step towards building yourself as a confident and able Project Manager. It is a tool that enables you to apply processes, methods, skills, tools, techniques, and experience to meet project requirements. This blog presents the top 12 Project Management Courses in India – an overview of each course and the institute offering the course to help you choose the best one for you.
We present a mix of online and offline courses offered by the best Project Management institutes in India and abroad.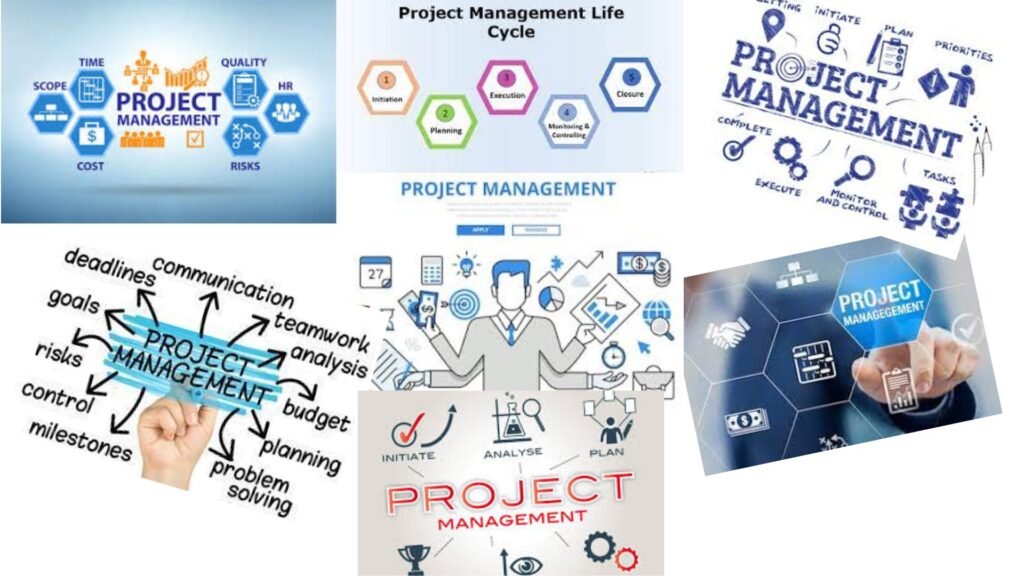 Top 6 Offline Project Management Courses in India:
1. Henry Harvin
About the Institute:
Established in 2013, Henry Harvin has positioned itself as a leader in providing training and advisory services across 27+ disciplines. Fortified by a brilliant team of 400+ employees and 650+ consultants, this premier institute is operates in 11 cities across India, the US, and UAE.
Henry Harvin has trained over 3,00,000 individuals and conducts 7000+ classes/month through its rich portfolio of 400+ upskilling and reskilling programs. It is a registered training vendor to more than 210+ corporates and 130+ colleges across the globe.
About the Course:
Henry Harvin's PMP Certification Training course is aligned to the PMBOK Guide – 7th Edition and the latest PMP Examination Content Outline 2021. This course offers all the necessary project management knowledge and skills to prepare you for a successful project manager career.
This 36-hours online course gives you access to the training and a capstone project to apply the knowledge and skills learnt during the programme. It also supports you with an internship assignment and 100% placement support for I year after successful certification.
Additionally, you can access the institution's rich e-learning portal, participate in boot camps and hackathons and enjoy a 1-year Gold membership to the Henry Harvin Management Academy.
As a bonus, you get a Complimentary Business Analytics Course at no extra cost if you enroll for the PMP Certification Training Course.
Eligibility:
You do not require any educational background or experience to jon this course
2. L & T Institute of Project Management (L&T, IPM), Vadodara/Chennai
About the Institute:
L&T IPM set up in 2008 by Larsen & Toubro at Vadodara has already positioned itself as a center of excellence in the field of Project Management. To address the growing demand, L&T IPM started a second campus in Chennai in 2011.
L&T IPM programmes are designed in partnership with industry leaders, who possess rich domain expertise and bring in their knowledge and vast experience from real-life projects. This explains why L&T – IPM's courses are setting new milestones in the arena of project management education.
About the course:
Amongst the bouquet of Project Management courses offered by this premier institute, the following three courses delivered under its flagship programme deserve special mention:
PG Certificate of Master's Programme in Business and Project Management:

Preparing future business and project leaders is the primary objective of this programme. Packaged in 8 Modules spanning 2 years, this programme aims to develop the managerial and business competence of budding leaders. It especially focuses on strengthening the ability to manage complex projects, the core business of L&T.
The modules provide a fine balance of theoretical concepts in the form of knowledge and skill enhancement along with a rich exposure to real-life projects in the form of a bunch of assignments and a capstone project.

Programme for Excellence in Project Delivery:

Designed for Tier 1 cadre, this course enables you to visualize the entire Project Management lifecycle and the related processes
At the end of the course containing 4 Modules, 5 days each, spanning over 1 year, you learn to create Work Breakdown Structures and project plans for managing project activities

Advanced Programme for Excellence in Project Execution:

This programme has been curated using international best practices on project management. The session equips you with the knowledge and skill to deliver projects on time. You deliver value-added customer-centric projects by leveraging the advantages of data analytics during the execution phase and taking proactive actions to optimize project costs.
This programme is also packed into 4 Modules, 5 days each, 20 sessions spread across 1 year.

International Project and Programme Management:

Skillfully designed, this programme focuses on building expertise in delivering mega projects with confidence.
The case study-based pedagogy and loads of practical examples covered through 6 Modules over 3 days, offer hands-on expertise
Solving real-life project problems prepares you to execute mega-size complex projects.
Eligibility:
Bachelor Degree with min 4 yrs experience in Project
3. National Institute of Construction Management & Research (NICMAR), Pune
About the Institute:
Committed to delivering exemplary education, NICMAR was founded in 1983 with the noble motto of functioning as an autonomous, non-government, non-profit academic body.
Focusing primarily on the fields of Construction and Research, the institution has contributed significantly towards grooming next generation leaders and thinkers through its carefully curated leadership programmes spanning across multiple disciplines.
Currently operating from its Pune campus, the University is gearing up to launch its Hyderabad site soon.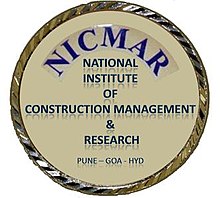 About the Course:
MBA in Advanced Project Management (APM) Programme: As the name suggests, this course offers advanced knowledge and skills to successfully deliver big and complex projects, engineering as well as non-engineering.
On completion, you develop superior theoretical as well as practical project management skills. You also build a deep understanding of ethics, governance, professionalism, and leadership skills. All of these are crucial to build and manage successful project teams that continue to meet and often exceed customer expectations.
The course spans across 4 semesters with an average of 12 subjects per semester.
Eligibility:
Students with a regular bachelor's degree in engineering/Science discipline, with a minimum aggregate score of 50%
Students who clear the NICMAR selection procedure (admission test, interview etc.)
4. National Institute of Industrial Engineering (NITIE), Mumbai
About the Institute:
NITIE, to be renamed and upgraded as Indian Institute of Management Mumbai (IIM Mumbai), is a graduate business school under the aegis of the HRD Ministry. Situated in Powai, Mumbai, this institute ranks 9th among B-Schools of India, according to NIRF 2022 rankings.
NITIE is committed to help Indian businesses establish themselves in the international market, not only in the manufacturing sector, but across all other growing sectors of the Indian economy. The institute is, therefore, poised to contribute towards the Indian economy by generating dynamic leaders ready to take on the world stage.

About the course:
Post Graduate Diploma in Project Management: Driven by the objective of building holistic Project Managers, the course focuses on "Functional Development, "Skill Development", and "Perspective Development".
Importantly, this programme empowers Postgraduates to develop, implement, and manage large-scale investment projects undertaken by private and public firms.
Eligibility:
Candidates should have an Engineering/Technology graduation degree in any branch with aggregate 60% marks (55% in case of SC/ST/PD candidates)
Candidates who are currently in their final year of Engineering/Technology degree can also apply
5. S. P. Jain Institute of Management and Research (SPJIMR), Mumbai
About the Institute:
Part of the Bharatiya Vidya Bhavan, S P Jain Institute of Management and Research (SPJIMR) is a prominent management school in Mumbai. Established in 1981 by the then British Prime Minister, Margaret Thatcher, the mission of this premier institute is to design management programmes that promote an environment of learning, innovation, and leadership.
Giving an opportunity to learn with around 1200 students coming from diverse backgrounds, SPJIMR breeds a culture of ethnic tolerance and inclusivity, as an added advantage.
SPJIMR offers management programmes accredited by The Association to Advance Collegiate Schools of Business and approved by the All-India Council for Technical Education.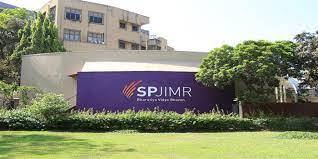 About the Course:
Postgraduate in Advanced Project Management: Realizing the impact that trained and certified Project Managers have in delivering successful and effective projects, SPJIMR, has rightly designed this Project Management course for all budding managers. Gone are the days when Project Managers just needed to deliver projects on time.
Now a Project Manager is more of a leader and mentor, always striving to deliver value-adds to the customer by leveraging insights drawn from data analytics, innovating better ways to deliver and leading an agile team ready to take on challenges. With the objective of building such multifaceted Project Managers, SPJIMR has designed this course.
Adopting a blended approach of online and campus model, this course spans across 7 months. As part of the offline course, this programme gives a rich exposure in the form of interaction with industry leaders, visit to project sites and real-life problems. Additionally, you will gain access to Emeritus Career Services – a powerful tool to proactively manage your career.
Eligibility:
Graduation or equivalent degree from any recognized University or Institute
Working Experience of at least 3 years
6. SRM Institute of Science and Technology (SRM IST)
About the Institute:
Founded in 1985 and formerly known as SRM University, this institute gained the status of a deemed university in 2002. This university spreads across four campuses located in Kattankulathur, Chengalpattu (near Chennai), in Tamil Nadu and one in Delhi.
SRM IST offers a diverse range of undergraduate, postgraduate, and doctoral programmes in multiple disciplines, including Engineering, Management, Medicine, Health Sciences, Science, and Humanities. The research department at the SRMIST pioneers cutting edge research with more than 224 government-funded projects estimated at INR 115 Crores.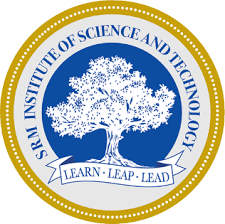 About the Course:
MBA in Project Management: Project management plays a vital role in any sector, engineering or non-engineering, product or service. Understanding the pivotal role played by this functional area in the success of any organization, the School of Management at SRM IST has designed this Project Management course under the Operations discipline curriculum.
The six core papers cover project planning, scheduling, budgeting, and closure. The course also offers a host of elective subjects in Operations Management in the third and fourth semesters. So, you can select any functional area of your interest. Certificate courses in Six Sigma (green belt) and preparatory courses for Certified Project Management in collaboration with PMI are a bonus.
Eligibility:
Indian nationals:

Graduate in any discipline with a minimum score of 50% from any university recognized by UGC
Candidates with 2 years' work experience and less than 26 years of age

Foreign nationals:

Minimum composite score of 550 in the Management Aptitude Test conducted by the All-India Management Association
Top 6 Online Project Management Courses: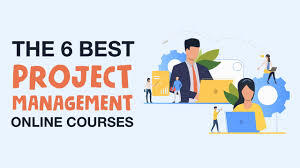 1. Google
About the Organization:
Google Career Certificates are part of Grow with Google. This initiative leverages the rich experience of Google setting new benchmarks in the fields of building products, platforms, and services. Through programmes like these, Google seeks to enable everyone. The current and future workforce access the best of Google's training and tools to enhance their skills, careers, and businesses. Overall, an extremely powerful initiative to help people and businesses grow and scale new heights.
About the Course:
Foundations of Project Management: As the name suggests, this course trains you on the project management fundamentals. You can start performing the entry-level roles. Enrolling for this course gives you an exposure to the project management terminology commonly used in real-life projects.
More importantly, you gain an understanding of the roles and responsibilities of a Project Manager. This helps you appreciate the fact that a Project Manager is not just someone delivering successful projects. Instead, a Project Manager is a leader and a mentor driving motivated teams to fulfill their potential.
All along, current Google Project Managers support you with knowledge and skills to groom you into an effective Project Manager.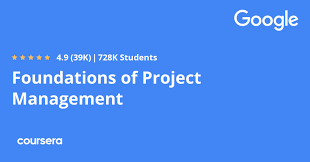 Eligibility:
You need no specific academic qualification or any prior experience
2. Google
About the Course:
Project Management: Professional Certificate: This Professional Certificate, a package of six courses, covers the end-to-end project lifecycle. It starts with initiation, planning, execution, monitoring, and control with a special course on Agile principles and practices. In the last course, you work on a capstone project to apply the knowledge and skills acquired in the preceding 5 courses. The project is carefully designed to provide hands-on exposure to real-life projects.
Additionally, a pool of current Google Project Managers groom you for interviews. They mentor and support you with strategies, tools, and resources to meet your objectives.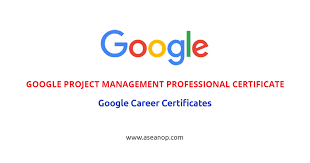 Eligibility:
No degree or prior experience required, simply the willingness to learn and excel
3. University of Colorado Boulder
About the Institute:
One of 35 U.S. public institutions forming the Association of American Universities, CU-Boulder is a flag bearer of academic brilliance. Founded in 1876, the university has already gifted more than 33,000 undergraduate and graduate students. Through its nine colleges and schools, the institution offers more than 2,500 courses across more than 150 disciplines .
Powered by five Nobel laureates and more than 50 members associated with prominent academic institutions, CU-Boulder offers 45 bachelor's, 22 master's, and five doctoral degree programmes.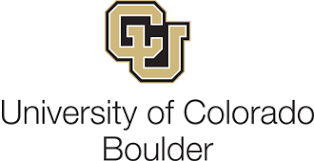 About the Course:
Project Management: Foundations and Initiation: This course initiates you to the basics of engineering projects – how they are managed and initiated. As you progress, you start mastering the key project management skills of stakeholder management, effective communication, and leadership. These skills help you use powerful tools to deliver successful projects. You also learn to build and manage effective teams that are crucial to meeting the project requirements.
Eligibility:
You do not need any specific educational qualification or experience to join this course
4. University of California
About the Institute:
Born in 1965, UCI is the youngest member of the esteemed Association of American Universities. It ranks among the nation's top 10 public universities, according to U.S. News & World Report. The institute prides itself in producing five Nobel Award winners. Quite obviously, therefore, this prestigious institution is famous for its uncompromising commitment towards academic excellence, premier research and innovation.
Under the stewardship of Chancellor Howard Gillman, UCI has groomed more than 37,000 students. It offers 222 programmes spread across a huge bouquet of disciplines, fostering a passion for knowledge and excellence.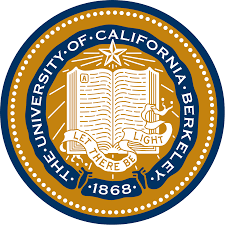 About the Course:
Project Management Principles and Practices Specialization: This specialization programme is designed to prepare you for the Applied Project Management Certificate. It teaches you to initiate and plan projects, prepare budgets and schedules, and effectively manage project risks and changes. You also learn a host of other project management concepts as prescribed in the newest release of the PMBOK Guide.
In the final module, you work on a capstone project utilizing the knowledge and skills gained in the preceding modules.
Eligibility:
Individuals in any discipline who work on projects in either the public or private sector
Possess 3-5 years' work experience and willing to pursue a career in project management
5. University of Virginia
About the Institute:
A prestigious institution, The University of Virginia offers outstanding academics and world-class faculty. Its inspiring environment fosters the pursuit of academic brilliance, research, and innovation. Thomas Jefferson founded this University in 1819 for his passion to nurture the full potential of students from diverse backgrounds.
The courses offered by this esteemed University gives you an opportunity to study with established scholars and industry leaders. Here, you witness how the institution's unwavering commitment to build, strengthen, and shape the future, makes the impossible possible.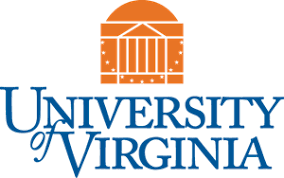 About the Course:
Fundamentals of Project Planning and Management: This is an introductory project management course on the key concepts of project planning, execution, and monitoring and control. As you proceed through the 4-weeks course, you identify factors that contribute to project success. You learn how to effectively plan, manage, and deliver projects. Exposed to state-of-the-art project management tools and methodologies, you emerge a confident and capable Project Manager. One who possesses all the necessary knowledge and skills to execute complex and daunting projects with elan.
Eligibility:
Requires no particular academic qualification or work experience
6. Alison
About the Institute:
Alison offers free online courses at Diploma and Certificate levels. Inspired by the passion to provide free education to all, Alison offers a bouquet of 4000 free online course. Presently, this online platform addresses the needs of over 25 million learners, 5 million graduates from across the globe. Over 175 thousand more students are registering every month to avail the free education and fulfil their career aspirations.
Pioneering the MOOC movement in 2007, Alison provides high-quality knowledge free of cost. It believes education is the most powerful catalyst that can impact individuals, nations, and the world.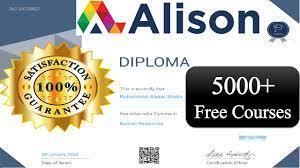 About the Course:
Diploma in Modern Project Management: This Project Management course starts by explaining the system development lifecycle covering analysis, planning, design, and evaluation. The course then moves on to discuss the basics of project management methodology. As you progress, you get a hands-on exposure to the project management tools like Gantt Charts, PERT charts etc. You also gain an understanding of the various types of documentation key to the foundation of a successful project.
Finally, the capstone project exposes you to real-life problems that you solve using the project management tools. This project is a great learning tool for seasoned Project Managers who want to hone their project management skills. Beginners too gain significantly from this project.
Eligibility:
You need no academic degree or work experience, just the zeal to learn and commitment to excel
Conclusion:
With the role of Project Managers growing more challenging, Project Management courses are increasingly in demand across all industry sectors. Delivering a project "on time" is no longer adequate to qualify a project as "successful". Instead, a Project Manager should be a leader and a mentor, efficiently grooming the project team and steering the project to meet not only the project requirements but add value to the customer.
In summary, every job requires the ability to transform ideas into reality. With the steady demand for businesses to become smarter and more efficient, the knowledge and skills you develop in any project management course will surely set you apart from the crowd.
So, go ahead and enroll yourself for the Project Management course suited right for you and fulfill your potential as a successful Project Manager.
Recommended Reads:
Frequently Asked Questions
1. What skill does a Project Manager need?
IT Project Managers typically need Project Management skills like project planning, budgeting, scheduling, execution, managing risk and changes, project monitoring & control and more. Technical skills can be an added advantage.
2. How do I become a Project Manager with no prior experience?
You can start by enrolling for basic online Project Management courses and performing entry-level project management-oriented tasks at your current workplace.
3. Is it necessary to take a Project Management course to become a Project Manager?
You can become a Project Manager without undertaking any course but enrolling yourself for any of the top Project Management courses listed above will help you develop the necessary knowledge and skills much faster and make you more effective.
4. What is the PMP certification?
The Project Management Professional (PMP) certification is a project management certification recognized across the globe. It is applicable to Project Managers delivering projects in any sector.
5. How do I know when is the right time to get certified?
According to the Project Management Job growth and Talent Gap report, by 2027, there will be a demand of around 87.7 million Project Managers across various disciplines. So, the time is now right to get certified so that you don't miss the bus. Before finalizing the Project Management course for yourself, go through the top Project Management courses currently offered by the premier institutions so that you are sure to pick up the right one for yourself.