Introduction
If you may recall your early childhood, you got initiated into the world around you through pictures – the picture books were indeed a treasure trove. This holds true for all of us. Interestingly, not only for children but also for educated adults – pictures speak louder than words.
It is this power of visuals over text in conveying messages that makes Microsoft Power BI an indispensable tool in today's corporate world. While, maybe a decade ago, PowerPoint presentations ruled the world, PowerBI is now the undisputed leader in Boardrooms across the globe.
It is, therefore, obvious that you are keen to learn Power BI online and want to know about the Power BI online classes. But, before we start exploring the top 10 Power BI online training opportunities, it may be good to know what is Power BI and then unravel the secret behind its power.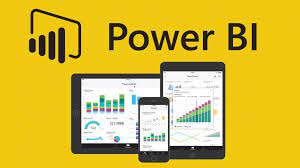 What is Power BI?
Power BI, part of the Microsoft Power Platform, is an interactive data visualization software. Microsoft has designed this tool primarily as a Business Intelligence (BI) tool for data analysis.
Why Power BI is the best tool for data analysis?
While there are many features, let me share with you some of the compelling ones to help you appreciate the power of this tool. Here they are:
Supports interactive visualizations and easy integration with other Microsoft tools

Unlimited access to data, both on-prem and on Cloud

Enables dynamic and real-time dashboards for impactful reporting

Facilitates secured sharing of reports

Possesses excellent data modelling capabilities
A glimpse into the fascinating features of PowerBI, I am sure, has further roused your interest in mastering this tool. So, let me know share with you the top 10 Power BI courses online, one by one.
1. Henry Harvin
Functional since 2013, Henry Harvin has already secured a leading position in the Ed-tech space by its commitment to providing value-added training programs to its learners. Powered by its team of expert trainers designing industry-trendy courses, the institute has already spread to 11 cities across India, the US, the UK, and the UAE.
The Power BI Certification Training Course from Henry Harvin is the most popular online course because of its focus on providing hands-on training and job placements. This becomes possible owing to the usage of the following tools and techniques:
24-hour interactive and live training session

52+ Master class sessions to boost your soft skills

1-Year Gold Membership to access the e-learning portal loaded with e-learning resources

Hackathons and competitions to assess your knowledge and expertise in the tool

Live projects to

initiate you to the real-industry problems

Internship assignments to gain hands-on experience

10K+ job opportunities every week to successfully place yo

u

on course completion
Using these tools effectively and with prudence, the expert trainers ensure that at the end of the course you can:
Design impactful presentations to the senior management

Understand how table calculations work

Comprehend data/KPIs and the importance of Business Intelligence

Prepare highly effective dashboards

Create charts of any type to suit the data

Connect Power BI with other data sources
Overall, this Power BI course from Henry Harvin is specially curated to equip you with all the knowledge and skills to use the tool and groom you ready for the industry
2. Udemy
Founded in 2010 by Eren Bali by joining hands with Gagan Biyani and Oktay Caglar, Udemy is the largest online learning platform transforming lives across the globe. Fueled by its vision to share knowledge with the world, the global community has already touched 57mn+ learners benefitting from its rich offering of 213K+ courses delivered by 74K+ trainers in 75 languages.
Enjoying the highest demand among its learners, Complete Introduction to Microsoft Power BI from Udemy is an exhaustive guide that trains you to import, transform, and visualize data from multiple sources with Power BI and then present it in the form of powerful dashboards. Additionally, you learn to develop Data Models and work with DAX formulae to perform powerful calculations. The popularity of this course lies in the fact that it offers a rich collection of practical exercises and case studies that prepares you for real-world business problems.
3. Udemy
This is another powerful offering from Udemy, aiming to impart advanced Power BI analysis and data visualization. As the name suggests, unlike other courses, you must opt for this course if you are keen to explore the fascinating world of Business Intelligence. The team of experts, including professional BI developers, design and deliver this course to ensure that it enables you to:
Understand the end-to-end Business Intelligence lifecycle

Transform raw data into attractive and compelling dashboards

Prepare professional Business Intelligence reports

Design and implement the BI Tools used by professional data analysts and data scientists
The opportunity to work on two full-scale projects during the course builds your confidence in working with this excellent BI tool, one of the most sought-after skills in the market today.
4. Microsoft
From the house of Microsoft, we have Learning Path – a masterfully designed training trajectory loaded with a rich collection of learning modules featuring guided learning, samples, and documentation. The step-by-step guidance slowly but steadily builds your muscles with this fantastic tool. To be precise, the learning curve starts by training you on the basics about the tool, the platform, simple charts, basic reports and then progressively initiates you to data analysis, and data visuals, data models, intuitive dashboards and interactive reports.
The best part of this training programme is that you can take up these learning nuggets at your own pace. So you learn and practise as you proceed. Consequently, you master each concept through practice sessions and case studies before moving on to the next module.
5. Pluralsight
Pluralsight is a technology workforce development company. It believes that each one should get the opportunity to progress through technology and develop the skills of tomorrow. This helps individuals to stay ahead of the technology curve and take their careers to great heights. To fulfil its vision Pluralsight offers well-manicured training courses packed with case studies, assessments, and learning paths.
True to its philosophy, the Getting Started with Power BI course trains you on the fundamentals of this magical tool from the Microsoft Power platform. You start with learning how to integrate Power BI with different data sources. You then learn to clean and transform the data to make it ready for use. Then you understand how to use the DAX formulae for simple calculations. Finally, you are able to prepare data visuals in the form of reports and dashboards. So, data starts talking for you. Finally, you know the steps needed to keep the data up-to-date.
Therefore, at the end of the course, you discover the power of Power BI. You learn to collect data, transform data, and visualize the data. Finally, you can present the data in the form of effective reports and dashboards to facilitate effective decision-making by businesses.
6. Coursera
The vision to transform lives through learning drives Coursera, a powerful online platform. So, it partners with 275+ international universities to bring flexible, affordable, job-oriented, online learning courses to individuals. Its rich arsenal includes hands-on projects, specialized courses, job-ready certificates, and degree programmes. They are all designed to suit the varied aspirations of 113mn+ learners worldwide.
Tuned to its vision, the Getting Started with Power BI Desktop course is an excellent gateway to learning Power BI online. To be specific, this 2-hour long self-paced online module trains you on the fundamentals of using Power BI Desktop software. Being a project-based course, you will gradually grasp the techniques of collecting data from multiple sources. You learn to arrange and transform data and visualise the data. Finally, you can present the data in the form of intuitive reports and dashboards.
In the process, you develop the skills of Business Analytics, Data Analysis, Data Visualisation, and Business Intelligence.
7. LinkedIn Learning
A subsidiary of LinkedIn. LinkedIn Learning is an on-demand library of instructional videos. These are designed to help you build the latest business, technology, and creative skills. It provides customised training modules that aim to help you achieve your full potential.
Along similar lines, the PBI Essential Learning module starts by initiating you to Web-based Power BI service. It teaches you to import data from external sources, visualize the data, and then prepare meaningful reports and dashboards. You also learn the tool's data modelling capabilities. Further, you share the data with only authorized stakeholders and use the Power BI Mobile tool.
8. DataCamp
True to its name, DataCamp dedicates itself towards upskilling people. The objective is to work efficiently with data and use it to make powerful data-driven decisions. Data Science and Analytics now shape every aspect of our lives and businesses. Therefore, DataCamp plays a pivotal role in grooming the data skills of individuals to make them data-fluent.
Therefore, the 3-hour Introduction to Power BI course from DataCamp offers you 360-degree learning on the Power BI basics. It starts with the collection of data and its transformation followed by visualization into powerful reports. In the process, you also grow familiar with the usage of Power Query and Data Models.
9. Edureka
The vision to establish itself as the largest online learning ecosystem drives Edureka. To fulfil this vision, they dedicate themselves to imparting education in collaboration with industry and academia. And the two powerful forces working tirelessly to fulfil its vision are its brilliant team of dedicated trainers and the round-the-clock support system.
Industry experts have skillfully crafted Edureka's Microsoft Power BI training course to help you ace the Microsoft Power BI Data Analyst exam PL-300. To make this possible, this Power Bi online training program builds your expertise in Business Analytics. Additionally, you grasp the concepts of Power Bi Desktop, Architecture, DAX, Service Mobile Apps, Reports, Q&A, and many others. Interestingly, each module is packed with practical assignments and case studies. They give you a flavour of real-time projects and get you industry-ready.
10. Kubicle
Established in 2014, this nascent organization nurtures a generation of data citizens ready for tomorrow. To be precise, Kubicle has already crafted 1000+ courses on a wide range of domains. The objective is to make individuals and businesses grow data-savvy.
The Power BI for Business Analytics course from Kubicle hones Business Analytic skills in its students. Offering you an opportunity to learn Power BI online, this CPE and CPD-accredited Power BI online training programme trains you on data preparation, data analysis and data visualization.
Conclusion
Finally, we are at the end of the list of the top 10 Power BI courses online offering you a rich catalogue of Power BI online classes. With the burgeoning demand for Data Analysts and Business Analysts, learning Power BI online is just the right decision at the right time. There are opportunities galore, so start and live your dreams…
Q1 What should I know before learning Power BI?
If you are interested to learn Power BI, it would be good to gain proficiency in Microsoft Excel. Additionally, possessing sound knowledge of basic data analytics and business analytics concepts is an important prerequisite. This can help speed up the learning process. One of the best ways to learn more about Power BI is to enrol in an online Power BI course that trains you on the tool as well as guides you to ace the certification exam.
Q2 Do I need to know coding to learn Power BI?
No, you do not need to know coding as a prerequisite for learning Power BI. Instead, Power BI uses formula languages, such as Data Analysis Expressions (DAX) and M. While these languages are not as powerful as programming languages, they can help you perform the Power BI functions of data transformation, data modelling, and data visualization.
Q3 Is it easy to learn Power BI?
Power BI is relatively easy to learn, but that does not mean you can quickly master the tool. Gaining a grasp on the Data Analysis Expressions (DAX) takes time and poses a challenge in the learning process.
Q4 Can I get a job after Power BI certification?
Once you complete a Power BI course and become certified, you have access to a plethora of job opportunities. Being a powerful visualization tool, Power BI has gained tremendous popularity amongst data analysts and business analysts for presenting the outcome of their analysis in the form of intuitive and interactive dashboards. So mastering Power BI is a valuable skill to possess for long-term career growth.
Q5 Is the Power BI course useful?
Completing the Power BI course and getting certified confirms your knowledge and expertise in the tool. It helps you provide the assurance that you are adept in collating data from multiple sources, transforming the data, and creating effective reports and dashboards to aid the decision-making process of business users.