Computer technology had been known for a long time, but in the late 80s and early 90s, computers started making inroads into the households of India. This march of technology has not slowed even a bit in all these years. Technology has now moved to the palms of our hands with our smartphones. To drive this technology, and to make it better and smarter, we need professionals who can build, design, and run this technology. To develop the technology we require software professionals. These professionals can be students with computer sciences degrees, B tech, and MCA professionals. Let us get an insight into the MCA course.
MCA or Master of Computer Applications is a 3-year degree program. The program enthuses students who like to develop computer applications and like programming. A student who has a flair for learning programming languages, who is interested in learning the new facets of technology. A program amalgamates a mix of theory and practical knowledge to give students an edge in developing newer programs. The MCA programs become a bankable career option as the students are trained in such a manner that they can handle the challenges of the future in technology.
Eligibility for the MCA course
The student must have studied mathematics at 10 + 2 level
A student who has done BCA, too, can apply to this course and then upgrade to MCA in their last year
Students must score 50% in mathematics to be eligible
Graduation in computer applications, computer science, or related field with a minimum of 50% marks obtained at the UG level.
The admission process to do the MCA program
The admission process can happen in two ways. One can secure direct admission to colleges by applying to them after completion of their graduation. Private colleges like Amity University, Chandigarh University, or LPU grant direct admissions. These admissions are allowed on the basis of graduation marks. However, to secure admission, few colleges and universities have entrance tests. A student has to clear these tests to be a part of the MCA program. Popular MCA entrance tests are as follows:
MAH MCA CET – Maharashtra state entrance state for various colleges in the state
BIT MCA – Entrance test for Birla institute of technology for MCA courses
JNU MCA – Entrance test for Jawaharlal Nehru University
OJEE – Odisha Joint entrance test
NIMCET – National Institute of Technology entrance tests for admission in MCA.
Various fields for the specialisation in MCA
MCA aspirants are offered various specialisations in their 3rd year of the program. The various streams are as follows:
Application Software
Hardware Technology
Systems Management
Networking
Systems Engineering
Troubleshooting
Management Information Systems (MIS)
Software Development
Systems Development
Course curriculum, in a nutshell
A typical MCA program covers the basics in computing like network and database management, electronics, mobile technologies, financial accounting, mathematics, statistics, cloud computing, and Java programming in-depth.
MCA Syllabus First Year
Semester 1
Semester 2
Computer Organisation & Architecture
Data Communication & Computer Networks
Business Systems and Application
Object-Oriented Programming in C++
Computer Programming with C
Information Systems Analysis & Design
Discrete Mathematical Structure
Database Management System I
Business English and Communication
Data Structures with C
Programming in C
Object-Oriented Programming lab (C++)
Micro Programming & Architecture Lab
Data structure lab
Business presentation and language lab
Database lab
MCA Syllabus Second Year
Semester 3
Semester 4
Unix and Shell Programming
Software Engineering & TQM
Business Management
Database Management System II
Operating Systems and Systems Software
Environment and Ecology
Intelligent Systems
Graphics and Multimedia
Management Accounting
Operation Research and Optimisation Techniques
Statistics and Numerical Techniques
Advanced Database lab
Unix lab
Software Project Management lab
Statistics and Numerical Analysis lab
Graphics & Multimedia Lab
MCA Syllabus Third Year
Semester 5
Semester 6
Values and Ethics of Profession
Major project and seminar
Elective 1 (System Administration and Linux or Windows Programming With VB)
–
Elective 2 ( Advanced Unix programming or Object Oriented Programming With Java )
–
Elective 3 (Distributed database management or Parallel Programming )
–
Elective 4 (Compiler Design or E-Commerce)
–
Minor project and seminar
–
Elective Lab
Course fees
The course is dependent on the college chosen. In a private college, the tuition fees can range from 25 thousand to 2 lac per year. In a government college, the fees are comparatively less and range from 2 thousand to 30 thousand.
Popular college for doing MCA program
Some of the popular colleges in India are JNU, NITs, Calcutta University, University of Hyderabad, Anna University, Savitri Bai Phule, and VIT to name a few.
Salary expectations from an MCA program
The salaries are dependent on the specialisation an aspirant chooses. The average salary, though, is as follows
A fresher gets around a start of 18 to 30 thousand, which is dependent on the college and the marks obtained
MCA professionals with 1 to 3 years of experience can earn around 40 thousand a month
A professional with 5 or more years of experience can attract a salary in the range of 50 thousand to 1 lakh per month
Study MCA abroad in foreign universities – an overview
Many students nowadays plan to pursue their degrees on foreign shores due to better research facilities, equally good job opportunities, and infrastructure. Let us see the criteria required for applying to foreign universities
Students who want to apply must have a degree from a university with the course duration of at least 3-4 years
They have to appear for the TOEFL and IELTS exam (for UK, Australia, and Canada) plus an additional GRE or GMAT for the USA.
Scholarships are also available for these programs; it is essential to look at this aspect too. The cost range is different for all the countries. In the USA the cost is approx. 25 – 40 lakh rupees; in the UK between 10 – 23 lakh rupees, in Australia between 20- 35 lakh rupees, and in Canada between 15 – 25 lakh rupees.
After MCA what are the career options and roles
After doing MCA programs, a plethora of opportunities are open for the aspirants. Let us get a sneak peek into the job opportunities available in India and overseas.
App Developer – Applications are developed for various platforms like Android, iOS. These apps, then have to be upgraded time and again. These functionalities are overseen by app developers.
Business Analyst – The role of a business analyst is to help people run their businesses using various systems.
Database Engineer – Data that is available has to be stored, managed, and used time and again for processes. A database engineer ensures that relevant data, its validity, and its use in operations are overviewed. These engineers are hired by computer systems companies to manage and handle a large number of complex databases.
Ethical Hacking – Online frauds and mishandling of systems are very common in today's time. Ethical hackers work for owners and ensure that the company's website and data are prevented, safe, and secured from malicious hackers, who in turn pose a threat to the company.
Hardware engineer – For technology to be up and running, it is very essential that the right type of hardware must be used for purposes like data storage and other things. A hardware engineer helps the smooth functioning of the systems in an organization with the help of the hardware used.
Manual testers – As the name suggests, these professionals test the software for cliches and defects. These professionals play an important role in the success of any new app or software.
Technical writers – These professionals write the matter for instruction manuals, user manuals, and user guides. Product description and specifications are also handled by them.
Troubleshooters – They ensure the perfect amalgamation of hardware and software so the programs can run smoothly and effectively without any glitches.
Social media handlers – The presence of a company in the virtual world is very important, these professionals handle the social media presence of the company.
Web developer/designer – Files have to be made in photoshop, flash or HTML formats. A web developer designs and runs the website of the company using various design software.
A professional can qualify for GATE or UGC NET and work as a lecturer in a private or a government college
Top recruiters in India for MCA professionals
Companies like TCS, Tech Mahindra, Infosys, Cognizant, Accenture, IBM, and HCL hire MCA professionals as software developers or as software consultants. Ericsson, Nokia, and Samsung hire hardware engineers for your various hardware requirements. Wipro, Infosys, Cognizant, IBM, and HP hire an IT support team of MCA postgraduates. Web designers and developers are hired by Wipro, Infotech, and Deloitte on a regular basis.
After MCA what can a student study further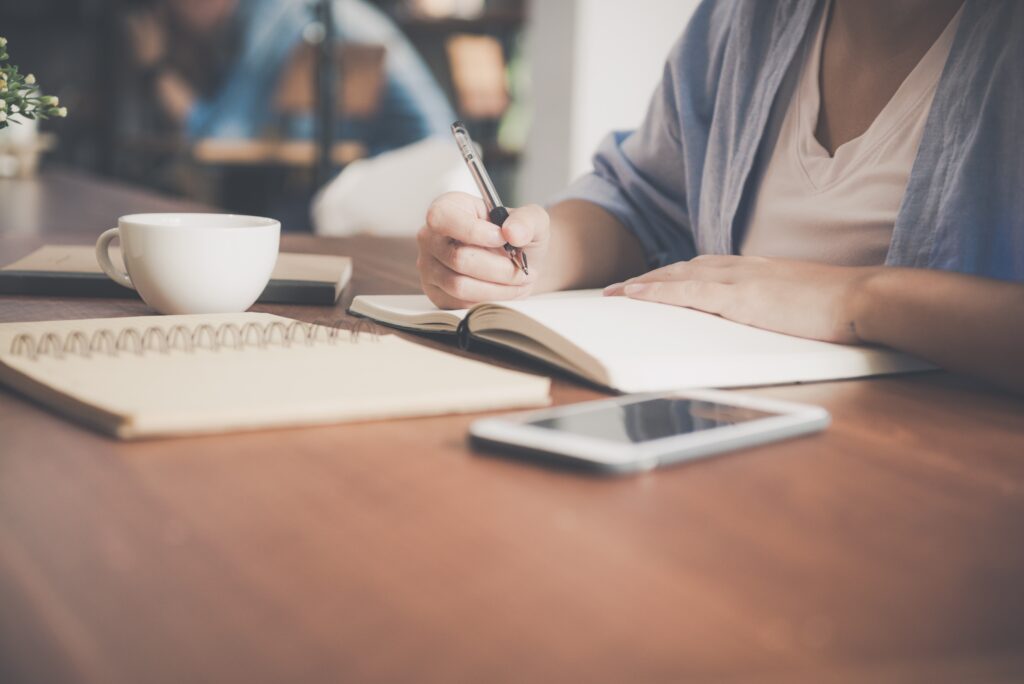 After gaining a fair amount of work experience, professionals sometimes try to study further to climb the steps of hierarchy in the organisation. They may do an MCM (Master in Computer Management or Master's Degree in Information Management (MIM). Candidates may also do a 2-year full-time MBA program with a specialisation in information technology from a reputed B school. Many times the candidate may want to pursue research and they enroll in a Ph.D. Program and pursue research in their field of interest.
FAQs
Q 1. Is MCA a 2-year course or a 3-year course?
MCA course was a 3-year course, but post-February 2020, a notification was passed by the AICTE in a recommendation from the UGC (University Grants Commission) to reduce the duration to 2 years. Kindly check with the college before applying for the course. Also, students who hold a BCA degree will complete the MCA course in 2 years. 

Q 2. How do I know if MCA is a good career option?
MCA is a good career option if you have an interest in technology,  and if you like and understand the software and its development. If you have programming skills and have a flair for writing, understanding, and troubleshooting a code, you can look at MCA as a good career choice

Q 3. I am confused. Should I do an MCA course or an MBA course?
Honestly, both the courses have their merits. You have to weigh your options. If you have good administrative skills and leadership skills, then an MBA course could be your step in the right direction. However, if you are a person who enjoys working on the computer with great problem-solving and troubleshooting skills, then an MCA program is your choice. Weigh the merits carefully before selecting a program

Q 4. Other than the normal specialisation in the MCA programs, what are the needs for emerging specialisation offered?
New specialisation topics have come up in the MCA program to keep students abreast with the latest challenges in the information technology sector. They include cyber security, data analytics, graphic design, information technology, game design, forensic science, data visualisation, and SAP ERP to name a few.